Two of President Trump's lawyers were overheard by a New York Times reporter "loudly discussing" the Russia investigation.
The attorneys representing Donald Trump in his Russia scandal have seemingly been in a race to see who could screw up in the most embarrassing fashion. Two of them have had late night email feuds with strangers. One accused a reporter of being on drugs. One of them was fired after he threatened someone. Now one of his attorneys has found an entirely new way to screw up: he unwittingly gave away secrets about the internal workings of Trump's legal team when he was overheard in a restaurant.
The incredible story comes by way of the New York Times, which reveals that one of its reporters overheard Trump attorney Ty Cobb (yes that's his real name) while they were both dining at the same steakhouse (link). Cobb was overheard accusing his colleague, White House Counsel Don McGahn, of having his own spies within the administration.
The Times contacted the White House to follow up on what it had overheard Cobb saying, and in the process McGahn became aware of what Cobb had said about him. This prompted McGahn to privately "erupt" at Cobb. It also led Chief of Staff John Kelly to "reprimand" Cobb for having discussed such things in public at a restaurant where he could be overheard. This is just some of the dysfunction that's going on within Trump's no-star legal team.
Donald Trump hired Ty Cobb as a White House lawyer so taxpayers would have to pick up the tab, even though Cobb is directly representing Trump in the Russia scandal. But this may backfire, as it means Cobb and Trump don't have the usual attorney-client privilege. Nor is there any such privilege between Trump and McGahn. For that matter, Special Counsel Robert Mueller is targeting McGahn as a potential witness or co-conspirator, as he helped Trump craft his attempted cover-up of Donald Trump Jr's Russia meeting.
The post Donald Trump's bumbling attorney accidentally gives away secrets when he's overheard at restaurant appeared first on Palmer Report.
More than a month ago, Trump announced he was "drawing documents now" to tackle "a serious problem, the likes of which we have never had."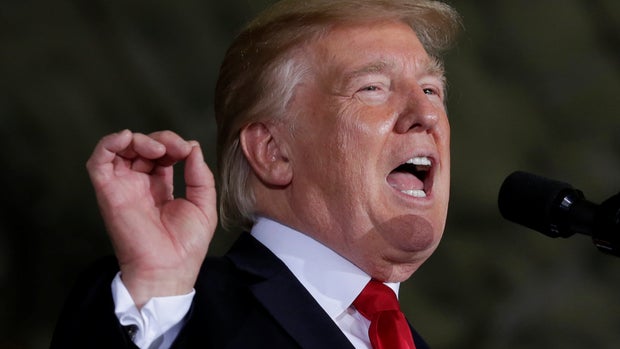 Opioid Crisis Fast Facts

Gant Daily

About 11.5 million Americans age 12 and older misused prescription pain medicine in 

2016

, according to the Substance Abuse and 

Mental Health

 Services Administration. About 948,000 or 0.3% of the US population age 12 and up used heroin in 

2016

.

and more »
Darwin's theory of aesthetics may be the sexiest, most dangerous idea in evolution.
Next Page of Stories
Loading…
Page 2
Next Page of Stories
Loading…
Page 3