"If Trump didn't have power or nuclear weapons, I think that would be a pretty dope show."
Last night the news broke that Deputy Attorney General Rod Rosenstein has been interviewed as a witness in Special Counsel Robert Mueller's obstruction investigation into Donald Trump. That led to immediate questions about why Rosenstein is still refusing to recuse himself from the investigation. Under almost any other circumstances, he certainly would step aside. But these aren't normal circumstances.
Rosenstein only came to oversee the Trump-Russia investigation after his boss, Attorney General Jeff Sessions, got caught lying about his own role in the scandal and had to recuse himself. Trump then went on to fire FBI Director James Comey in an attempt at sabotaging the investigation. Rosenstein was a witness to that firing, creating a potential conflict. But there are two reasons why Rosenstein isn't recusing himself. One is technical, and the other is pragmatic.
The minute Rod Rosenstein appointed Robert Mueller as Special Counsel, authority over the investigation was transferred from Rosenstein to Mueller. At this point Rosenstein only has the power to fire or not fire Mueller and nothing more. The only valid reason to fire Mueller would be some sort of criminal conduct on his part, such as conducting the investigation in an illegal manner, or going out and robbing banks in his spare time. Because none of that's happening, there's no question about whether Mueller needs to be fired. Therefore, there's no actual conflict of interest when it comes to Rosenstein having firing authority over Mueller. But there's a much more important reason why Mueller wouldn't want Rosenstein to recuse himself.
If Rod Rosenstein were to recuse himself from the Trump-Russia investigation, someone named Rachel Brand would inherit the authority to fire or not fire Robert Mueller. Little is known about what she would do in that situation, but she was hand picked by Trump, so there's reason to fear the worst. So no matter how convoluted this might become, as long as Rosenstein refuses to recuse himself, Mueller remains on the job – and that's the part that matters.
The post The real reason Rod Rosenstein is refusing to recuse himself in the Trump-Russia investigation appeared first on Palmer Report.
Sponsor Message
CLOSE
Former Trump associate Paul Manafort was reportedly put under surveillance following a probe into his business dealings in 2014. Video provided by Newsy Newslook
President Trump's former campaign chairman, Paul Manafort, demanded on Tuesday that the government open an investigation into news reports that he had been wiretapped by the FBI.
CNN reported Monday that Manafort had been the target of FBI wiretaps both before and after he ran Trump's presidential campaign. The network reported that the eavesdropping was authorized under the Foreign Intelligence Surveillance Act, which permits the government to secretly wiretap Americans if it can persuade a judge that they are agents of a foreign power.
Manafort's spokesman Jason Maloni said if that report is true, the Justice Department's Inspector General should open an investigation into the leak of a FISA warrant, which is a felony.
Maloni also said the IG should "examine the motivations behind a previous administration's effort to surveil a political opponent."
More: FBI searches home of Paul Manafort, former Trump campaign chairman
More: Senate Judiciary Committee drops subpoena for Paul Manafort testimony
The Justice Department has refused to confirm or deny whether any of the president's associates were the targets of intelligence wiretaps. FISA orders are classified and rarely become public.
Maloni said the alleged surveillance did not lead prosecutors to seek criminal charges against Manafort. And he urged the government to "release any intercepts involving him and any non-Americans so interested parties can come to the same conclusion as the DOJ – there is nothing there."
Manafort has been a subject of special counsel Robert Mueller's investigation into Russian meddling in the 2016 election and possible collusion with Trump associates. Investigators have focused on work Manafort's firm did for a pro-Russian group in Ukraine between 2012 and 2014.
Trump claimed in a series of tweets on March 4 that President Obama's administration had tapped his phones in Trump tower. "This is Nixon/Watergate. Bad (or sick) guy!" the president tweeted.
USA TODAY and the non-profit James Madison Project filed a lawsuit in April to force the FBI to turn over records of FISA surveillance of Trump or his aides during the 2016 campaign.
The Justice Department has said in court filings that it has no records of surveillance that would substantiate Trump's allegations.
Manafort walks around the convention floor before the opening session of the Republican National Convention in Cleveland on July 18, 2016.  Carolyn Kaster, AP
Manafort is interviewed on the floor of the Republican National Convention at the Quicken Loans Arena on July 17, 2016, in Cleveland.  Win McNamee, Getty Images
Manafort speaks on the phone while touring the floor of the Republican National Convention at the Quicken Loans Arena as final preparations continued on July 17, 2016, in Cleveland.  Win McNamee, Gett Images
Manafort checks the podium before Trump's event at Trump SoHo Hotel on June 22, 2016, in New York City.  Drew Angerer
Manafort leaves the Four Seasons Hotel after a meeting with Trump and Republican donors on June 9, 2016, in New York City.  Drew Angerer, Getty Images
Manafort checks the teleprompters before Trump's speech at the Mayflower Hotel on April 27, 2016, in Washington.  Chip Somodevilla, Getty Images
Manafort speaks with Ben Carson as they arrive for a Trump for President reception with guests during the Republican National Committee spring meeting at the Diplomat Resort on April 21, 2016, in Hollywood, Fla.  Joe Raedle, Getty Images
Manafort appears on "Meet the Press" in Washington on April 10, 2016.  NBC NewsWire, NBCU Photo Bank via Getty Images
1 of 8
Autoplay
Show Thumbnails
Show Captions
8 Photos
A look at Paul Manafort, Trump's former campaign manager
Read or Share this story: <a href="https://usat.ly/2yclrnc" rel="nofollow">https://usat.ly/2yclrnc</a>
Read the whole story
· · · · ·
Trump would be the first U.S. president in the modern campaign finance era to use such funds to cover the costs of responding to a criminal probe.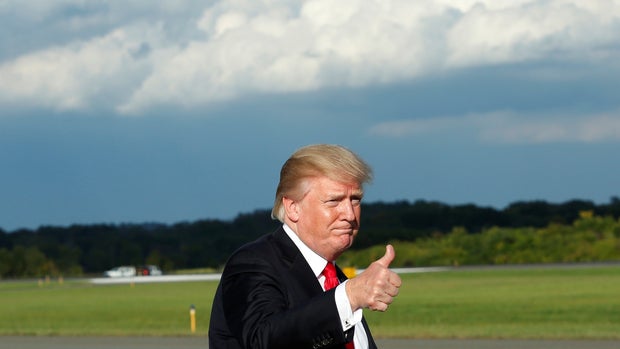 Three weeks ago, Donald Trump's longtime bodyguard Keith Schiller began informing people that he was planning to leave his White House job (link). As of Tuesday night, he has in fact officially left the job (link). This comes at nearly the exact time as Donald Trump Jr has given up his own Secret Service protection. So what's really going on here? It appears all three men are trying to hide something.
We'll see whether or not Schiller does indeed become Donald Trump Jr's personal bodyguard, as so many are now presuming. But the mere fact that Schiller has left the White House, and the timing of his departure in particular, are a big deal. Donald Trump sent Schiller to hand deliver a firing letter to FBI Director James Comey. It was a bizarre and suspicious move, considering that Schiller was the wrong person for such a task, and Trump knew Comey was on the west coast at the time anyway; he deliberately sent Schiller to an empty office.
That makes Schiller, at the least, a witness in Special Counsel Robert Mueller's investigation into Donald Trump's attempt at obstructing justice when he fired Comey. Schiller revealed his departure from the White House at nearly the same time Mueller began zeroing in on that firing. Quitting his job doesn't get him off the hook – but it does prevent him from being a witness or participant in any further attempts by Trump at obstructing justice.
Meanwhile, it's clear that Donald Trump Jr is ditching his Secret Service protection because he knows the agents will have to testify about any illegal activity (including conspiracy to obstruct of justice) that they see him engaging in. Again, this doesn't erase whatever the agents have already witnessed. But as we've seen, these aren't the brightest people. For instance Trump Jr blocked Palmer Report on Twitter after we published a negative news article about him this summer, and he seemed to think doing so made our article go away.
Based on the timing, it's fair to assume that Keith Schiller is leaving the White House due to the investigation into the Comey firing, and it's fair to assume that Donald Trump Jr is ditching his Secret Service protection due to the investigation into his Russia meeting and its coverup. Whether Schiller ends up guarding Trump Jr going forward or not, these men are all merely trying to avoid the inevitable.
The post Donald Trump's bodyguard Keith Schiller resigns just as Donald Trump Jr gives up Secret Service protection appeared first on Palmer Report.
This isn't something you see very often.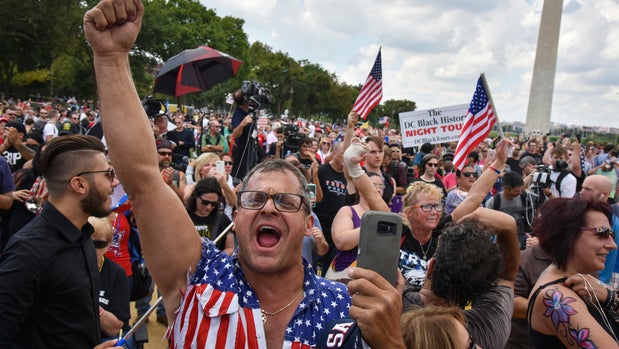 Chinese and Russian Mafia to Kim Jung-un's aid

Intelligence Online (subscription)

The black market to Pyongyang is also fed by 

Russian

 mafia groups, notably the Vladivostok's "Crab Mafia", whose ships transport goods to North Korea. Chinese triads such as 14K are also present in Vladivostock as well as in Macao and Hong Kong, both 

…
Merkel's intelligence services take lead against Russia

Intelligence Online (subscription)

Beyond the usual intelligence battles between Moscow and Europe, notably on social networks, the BfV notes there were three major areas of focus for the 

Russian intelligence services

 in 2016. According to the German intelligence service, Moscow focused …
Next Page of Stories
Loading…
Page 2
1. Trump from mikenova (195 sites)
trump electorate – Google News: What Trump overlooked in his UN speech – National Review
trump criminal investigation – Google News: Senate panel invites Trump lawyer to testify in public – The Ledger
Trump Investigations Report: 4:51 AM 9/20/2017 Paul Manafort asks Justice to investigate FBI wiretap report and other stories Trump News Review
Elections 2016 Investigation videos – Google News: Anatomy of a Russian attack: From robocalls to hoaxes, a look at tactics used – WTOP
Trump Investigations Report: 4:38 AM 9/20/2017 Trump Supporters Invite Black Lives Matter On Stage In A Rare Moment Of Unity
Putin and American political process – Google News: Facebook ads sold during election linked to Russia – Los Angeles Loyolan (subscription)
trump as samson – Google News: Cumberland County Jail stops holding some inmates for immigration agents – Press Herald
Donald Trump: Trevor Noah: Donald Trump's UN Speech Was 'Like An Insult Comic Roasting The World'
putin won US 2016 election – Google News: Stephen Colbert and Hillary Clinton share some chardonnay and talk about What Happened – AV Club
Donald Trump: Fed looms large over markets
Palmer Report: Here comes Donald Trumps demented meltdown about Paul Manafort
crime and terror – Google News: Newport terror arrest live updates as city street roped off after Parsons Green bomb attack – WalesOnline
trump and putin – Google News: Hillary Clinton and Stephen Colbert talk Trump, Russia, Putin and chardonnay – Washington Post
russia helping trump – Google News: Hillary Clinton and Stephen Colbert talk Trump, Russia, Putin and chardonnay – Washington Post
trump and russia – Google News: Hillary Clinton and Stephen Colbert talk Trump, Russia, Putin and chardonnay – Washington Post
Trump and Russia – Google News: Hillary Clinton and Stephen Colbert talk Trump, Russia, Putin and chardonnay – Washington Post
putin and trump – Google News: Hillary Clinton and Stephen Colbert talk Trump, Russia, Putin and chardonnay – Washington Post
Putin Trump – Google News: Hillary Clinton and Stephen Colbert talk Trump, Russia, Putin and chardonnay – Washington Post
Putin Trump – Google News: Hillary Clinton and Stephen Colbert talk Trump, Russia, Putin and chardonnay – Washington Post
1. Trump Circles: Elections from mikenova (16 sites): Putin Trump – Google News: Hillary Clinton and Stephen Colbert talk Trump, Russia, Putin and chardonnay – Washington Post
1. Trump Circles: Elections from mikenova (16 sites): Putin Trump – Google News: Clinton slams Trump, Putin during interview with Stephen Colbert – Fox News
1. Trump from mikenova (195 sites)
trump electorate – Google News: What Trump overlooked in his UN speech – National Review

National Review

What Trump overlooked in his UN speech

National Review

President Donald J. 

Trump

 made a speech to the United Nations, an organization he had recently dismissed as an impotent debating club, during which he mentioned North Korea, Iran, Syria, Israel, China, France, the United Kingdom, Cuba, Venezuela 

… Trump speaks at the UN: 5 takeaways

WTOP

all 1,506 news articles »
trump electorate – Google News
trump criminal investigation – Google News: Senate panel invites Trump lawyer to testify in public – The Ledger

The Ledger

Senate panel invites Trump lawyer to testify in public

The Ledger

The Senate intelligence committee is asking Michael Cohen, President Donald 

Trump's

 lawyer, to return to Capitol Hill for a public hearing next month after abruptly canceling a closed-door staff interview Tuesday morning. Committee leaders said they

…
trump criminal investigation – Google News
Trump Investigations Report: 4:51 AM 9/20/2017 Paul Manafort asks Justice to investigate FBI wiretap report and other stories Trump News Review

Paul Manafort asks Justice to investigate FBI wiretap report Tuesday September 19th, 2017 at 8:39 PM 1 Share Sponsor Message CLOSE Former Trump associate Paul Manafort was reportedly put under surveillance following a probe into his business dealings in 2014. Video provided by Newsy Newslook President Trumps former campaign chairman, Paul Manafort, demanded on Tuesday that the government … Continue reading

"4:51 AM 9/20/2017 – Paul Manafort asks Justice to investigate FBI wiretap report and other stories – Trump News Review"
Trump Investigations Report
Elections 2016 Investigation videos – Google News: Anatomy of a Russian attack: From robocalls to hoaxes, a look at tactics used – WTOP
Elections 2016 Investigation videos – Google News
Trump Investigations Report: 4:38 AM 9/20/2017 Trump Supporters Invite Black Lives Matter On Stage In A Rare Moment Of Unity

Trump Investigations Report | Latest Posts Trump Investigations Report from mikenova (2 sites) Trump Investigations Report: 8:35 PM 9/19/2017 Trumps UN Speech Was a Giant Gift to China and Russia BuzzFeed News Trump Reportedly Uses Campaign And RNC Funds To Pay Legal Bills In Russia Probe Tuesday September 19th, 2017 at 8:29 PM Donald Trump 1 Share Trump would … Continue reading

"4:38 AM 9/20/2017 – Trump Supporters Invite Black Lives Matter On Stage In A Rare Moment Of Unity"
Trump Investigations Report
Putin and American political process – Google News: Facebook ads sold during election linked to Russia – Los Angeles Loyolan (subscription)
Putin and American political process – Google News