"Who shot John"?!
Michael Novakhov comments: 

Mr. Clapper, dear sir: 

Where were you in 2015 and 2016? 

Wasn't it a part of your duties to prevent these type of  disasters, and to recognize them in advance, well in advance? 

But I do not blame you. No one has a right to blame you. It is always easier to see things in a hindsight. Whatever happenned, already happenned. Now the task is to sort things out accurately, to try to understand them correctly, and to return to normalcy, whatever it is. 

One thing that I do not understand is , why Mr. Comey did not report to Mr. Clapper about the Trump Investigation in July of 2016, when it, presumably, started. Even if it was in its initial stages, the importance and significance of this development was so overwhelming, that I do not see how Mr. Clapper could not be informed about it. There is a feeling, that there might be more there than meets the eye. It might be helpful to look into this circumstance in its entirety, and to try to dig the details out. 
____________________________________
Donald Trump's election victory was called into question by the US intelligence community's assessment of Russia's election interference, Clapper said.
Source: Clapper: Russia's election interference 'cast doubt' on Trump's victory – Business Insider 
Next Page of Stories
Loading…
Page 2
Next Page of Stories
Loading…
Page 3
---
As Facebook says it was unwittingly used by Russian propagandists seeking to influence the 2016 presidential election, questions have been raised about an entity that used the social media platform to publicize a series of pro-Donald Trump "patriotic flash mob" events in Palm Beach County and across Florida one Saturday during the 2016 campaign.
The Daily Beast this week said that its own"software-assisted review of politically themed social-media profiles" raised suspicions that a now-defunct Facebook community called "Being Patriotic" was linked to Russia.
RELATED: The Post's most recent coverage of President Trump
A Facebook spokesman would not comment on Being Patriotic or whether it was one of the approximately 470 "inauthentic accounts" Facebook shut down this month after determining they probably originated in Russia.
The Being Patriotic group listed "flash mob" events for Jupiter, West Palm Beach and 15 other Florida cities that were scheduled for Aug. 20, 2016.
Veterans of Trump's 2016 Florida campaign told The Palm Beach Post this week they had never heard of Being Patriotic and didn't need outside help to generate enthusiasm for the Republican nominee.
"The Trump campaign had more volunteers than any campaign I've ever seen or been involved with," said Susie Wiles, who headed Trump's Florida campaign during the final months of the general election.
Karen Giorno, who headed the Trump Florida effort until Wiles took over in September 2016, said Trump supporters often acted independently and set up Facebook pages that were not authorized by or coordinated with the Trump campaign.
"I had more people creating organic opportunities to support Trump than any other candidate I've ever worked for in five presidential elections," Giorno said.
"They were not affiliated with us," Giorno said of Being Patriotic. "There's no collusion for sure with the campaign. We had no idea."
The coordinator listed by Being Patriotic for the Jupiter event, Max Christiansen, said he recalls responding to an online request for people to host pro-Trump events. The name Being Patriotic "does ring a bell," said Christiansen, an attorney who lives in Hobe Sound. He said he never spoke with anyone from the group and saw no indication of any Russian connections.
With only a few days of lead time, Christiansen planned an event at a sandbar in the Intracoastal Waterway where boaters often gather on weekends.
A few boaters displayed Trump flags, Christiansen said, but there were no other signs and no one spoke to the gathering.
"It didn't get much turnout…It was really a nothing," he said.
For the West Palm Beach event, which did not list an organizer's name, a group of Trump supporters walked through CityPlace and engaged in "passive public expressions," said Carey O'Donnell, president of the O'Donnell Agency, which handles public relations for CityPlace.
Bruce Nathan, a Trump supporter who was running as a no-party candidate for U.S. Senate in 2016, said he read about the CityPlace event on Facebook and went there to hand out his literature in hopes of appealing to Trump backers.
Nathan estimated that about 50 or 60 people showed up for the pro-Trump event, including people in Bill and Hillary Clinton masks calling for the Democratic nominee to be jailed.
"There was nothing linked to Russia there," said Nathan.
Nathan, who has opened a 2018 Republican campaign for governor, said Florida and the nation should move on from 2016.
"I'm trying to solve the big problems…but we're talking about Trump and Russia? That's very silly," Nathan said.
Being Patriotic also listed three "flash mob" events for major intersections in Broward County. Those sites in Coral Springs, Fort Lauderdale and Hollywood were places where Trump supporters regularly gathered on weekends throughout 2016 to wave signs, said Dolly Rump, who was the Trump campaign's chairwoman for Broward County.
"I don't know who these groups are, this Being Patriotic or whatever. It's the biggest bunch of crap," Rump said.
---
Earlier this week a curious storyline emerged: the Republican National Committee was paying Donald Trump's attorney fees in the Russia scandal for no apparent reason. Now the other shoe has dropped, and it's become clear why the RNC has been willing to shovel six figures worth of money in Trump's direction: the money is being funneled through the RNC to Trump by way of a Kremlin oligarch.
Len Blavatnik was born in Ukraine, raised in Russia, and now has dual U.S. citizenship – but he's a Kremlin oligarch who makes his money by doing business with his fellow Kremlin oligarchs. According to the Wall Street Journal, he's donating money to the RNC legal fund, which is in turn being funneled to Donald Trump's Russia attorneys (link). Because of the dual citizenship, Blavatnik's donations to American political entities are technically legal, but in practical terms this reads like the Kremlin finding a way to pay Trump's legal bills in the Russia scandal. This is not the first time Blavatnik has surfaced in this role.
Back on May 24th of this year, Palmer Report brought you the story of how Len Blavatnik had donated millions of dollars to key Republican political leaders including Mitch McConnell and Scott Walker in 2016 (link). Months later, in August, the Dallas Morning News confirmed our reporting (link). Now the same Kremlin oligarch is funneling money through the Republican National Committee to fund Donald Trump's legal defense.
Each of Blavatnik's largest donations just happened to go to a Republican who played a convenient role in ushering Donald Trump into office. McConnell worked behind the scenes during the election to try to prevent the Russia meddling from becoming public. Walker is the Governor of Wisconsin, a state which Trump won in nearly statistically impossible fashion. Now, after Blavatnik paid off these two politicians, he's paying for Trump's attorneys.
The threat marks the latest attack in an escalating verbal war between the two leaders.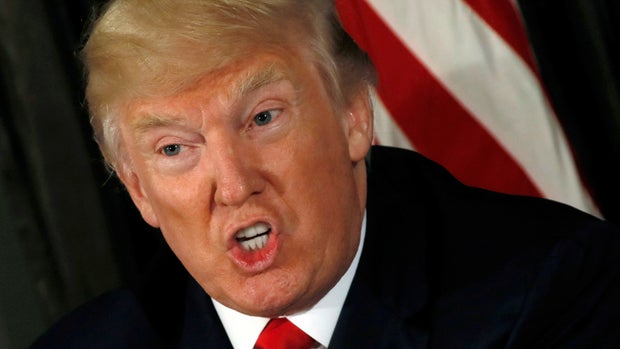 Vox

The German elections, explained

Vox

When America went to the polls in 

2016

, voters chose chaos over consistency. The 

election

 of Donald Trump — an untested populist who promised more by way of dismantling than of building up (other than the wall) — came fast on the heels of Britain's …

and more »
Next Page of Stories
Loading…
Page 4
The ban is about to expire.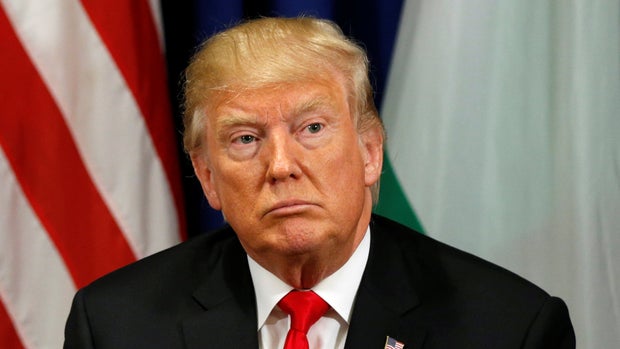 Trump Investigations Report | Latest Posts The World Web Times: News | Photos | Audio and Video | Politics | Trump | Security | Reviews | Analysis | Current Topics | Opinions | Links | Posts| Local | Guides | Classifieds | News reading lists, review of media reports, digests, reviews, summaries, editors selected important articles Trump – from Huffington Post Trump – from Huffington Post from mikenova (1 sites) Donald Trump: White House Will Reportedly Replace Travel Ban … 
Continue reading

 "12:20 PM 9/22/2017 – Trump News Review "
CNN Special Report "Twitter and Trump" with Bill Weir explores the President's prolific and controversial use of the social media platform Friday at 9 p.m. ET.
"The Russia hoax continues, now it's ads on Facebook,"
. "What about the totally biased and dishonest Media coverage in favor of Crooked Hillary?" (Why is "Media" capitalized? I ask myself these questions all the time.)
Then, shortly after that first tweet came
: "The greatest influence over our election was the Fake News Media 'screaming' for Crooked Hillary Clinton. Next, she was a bad candidate!"
The problem with that line of thinking is that it's a) wrong and b) leaves the US open to future intrusions by foreign powers on our elections.
How is it wrong? Because every intelligence agency in a position to know has said there is definitiveproof Russia was seeking to meddle in the 2016 election with the purpose of helping Trump and hurting Clinton. The CIA. The FBI. The NSA.
"We assess Russian President Vladimir Putin ordered an influence campaign in 2016 aimed at the US presidential election. Russia's goals were to undermine public faith in the US democratic process, denigrate Secretary Clinton, and harm her electability and potential presidency. We further assess Putin and the Russian Government developed a clear preference for President-elect Trump. We have high confidence in these judgments."
Unless you believe that all three of our major intelligence agencies are involved in some sort of elaborate scheme to trump — ahem — up the idea that Russia sought to influence the election on behalf of Trump, then the president's charges of "hoax" ring totally false.
Trump's national security H.R. McMaster insisted to CNN's "New Day" on Thursday that Trump took seriously the allegations against Russia.
"The questions about what they did, who might have helped them and how to stop it, you believe those are all legitimate questions for us to look at?," host Chris Cuomo asked.
"Of course, and so does the President," replied McMaster.
But his tweets tell another story. Why would Trump knowingly defy the unanimous assessment of his intelligence agencies on Russian influence? Because, in his mind, validating that, yes, of course, Russia sought to meddle in the election somehow de-legitimizes his victory. As if the fact that Russia was actively involved in trying to help him means he didn't win on his own or didn't win fair and square.
That is, obviously, not true. While all the relevant intelligence agencies agree that Russia sought to meddle in the election on Trump's behalf, none of them have come forward with any evidence that suggests any actual vote tampering occurred. As in: Russia tried to help Trump but it's not clear — at least when it comes to directly messing with votes — they succeeded.
Trump is blind — willfully or otherwise — to that set of facts.
The insistence by Trump that the news media's role in the campaign was somehow more threatening than a foreign power's attempt to influence an American election is mind-boggling.
It's also dangerous. Here's why.
Every intelligence official — from former FBI Director James Comey to former Director of National Intelligence James Clapper — agrees that Russia views their role in the 2016 election as a success and that they will be back for more come 2018 and 2020.
By minimizing the threat posed by Russians trying to influence US elections, Trump is ensuring that whatever Mueller finds will be seen through a totally partisan lens by many of his followers. It won't be taken at face value or anything close to it.
And, that's not even the biggest problem! The biggest problem is that the president of the United States has repeatedly and publicly denied the idea that Russia was involved in trying to throw the election to him. That means that whatever recommendations Mueller — and the congressional committees also investigating Russia's role in 2016 — make to Trump about how to keep this from happening again are likely to be ignored or minimized.
Which, in turn, makes it more likely to happen again. That's dangerous for our democracy.
Read the whole story
· · ·
Next Page of Stories
Loading…
Page 5
At the annual United Nations gathering in New York this week, Mr. Trump called the nuclear deal "an embarrassment to the United States," and Mr. Rouhani retorted, in his own address: "It will be a great pity if this agreement were to be destroyed by 'rogue' newcomers to the world of politics."
Upon his return from New York, Mr. Rouhani strongly defended Iran's right to self-defense.
"We will increase our military power as a deterrent," he said. "We will strengthen our missile capabilities. We will not seek anyone's permission to defend our land. Not only will we fortify our missiles, but our ground, navy and air forces will always be supported by the people."
The unveiling of the new missile, called the Khoramshahr, comes two months after Iran launched a missile into space, prompting a new round of sanctions and criticism from the United States.
"Rouhani is playing hardball," said Sanam Vakil, an Iran scholar at Chatham House, a think tank in London, and at the Paul H. Nitze School of Advanced International Studies at Johns Hopkins University. "By promising to step up Iran's ballistic-missile program, Rouhani seeks to gain support from Iranian hard-liners who have long been critical of the nuclear deal, and who have repeatedly accused him of being soft in international relations. Moreover, hard-liners, such as Iran's supreme leader, believe compromise with the United States is a futile exercise."
She added: "History and the experience of other rogue states such as North Korea has also shown the Iranian government that it is only from a position of strength that regimes such as Iran's can be protected."
In his remarks, Mr. Rouhani said that Iran was ready to "defend the innocent people of Yemen, Syria and Palestine," and would "strengthen our defensive and military power as much as we deem necessary for deterrence."
The state-run news agency IRNA quoted the chief of the Revolutionary Guards' airspace division, Gen. Amir Ali Hajizadeh, as saying that the new missile "can carry several warheads for various uses." The agency did not provide further information on the missile.
Mr. Rouhani, a moderate, has staked his reputation on sealing the nuclear deal and relieving the Iranian economy of debilitating international sanctions. In a rejoinder to Mr. Trump's call to renegotiate the nuclear deal, he said that "all countries" at the General Assembly meeting supported the nuclear deal, "except the United States and the Zionist regime," a reference to Israel.
"Like North Korea, Iran is responding to Trump's bellicosity by its own display of strength, to show it is not cowed," said Mark Fitzpatrick, executive director of the Americas office of the International Institute for Strategic Studies, a British think tank.
He cautioned that Iran's claim that the new missile could carry multiple warheads "needs to be taken with a grain of salt," adding that the it "may mean nothing more than multiple cluster bombs," not the kind of ballistic missile payload — multiple independently targetable reentry vehicle, or MIRV — associated with nuclear missiles.
Mr. Trump's secretary of state, Rex W. Tillerson, has said that the Iran nuclear agreement must be changed or the United States would not stick with it. Iran has said the accord is not up for renegotiation.
The possibility that Washington might renege on the deal has worried some countries, especially as the world grapples with North Korea's nuclear and ballistic missile development.
This week, Foreign minister Wang Yi of China said that tensions on the Korean Peninsula highlighted the importance of the Iranian deal, and Foreign Minister Sergey V. Lavrov of Russia said that the United States' imposition of unilateral sanctions on Iran was "illegitimate and undermines the collective nature of international efforts."
Read the whole story
· · ·
Manafort at the Republican National Convention in Cleveland, Ohio on July 16, 2016.
By Tom Williams/GQ Roll Call.
Paul Manafort does not scare easily. He flew into the Angolan bush to sign brutal Maoist rebel leader Jonas Savimbi as a lobbying client. He has done business with a Lebanese-born arms dealer and a front group for Filipino dictator Ferdinand Marcos. He represented a Kashmiri outfit that allegedly fronted for Pakistan's shadowy spy agency. And who originally introduced Manafort to Donald Trump? None other than Roy Cohn.
So Manafort was unlikely to have been seriously rattled when F.B.I. agents picked the lock on his front door and rousted him and his wife out of bed. The spate of disclosures of details about special counsel Robert Mueller's pursuit of Manafort, including the search of his house, could actually be marginally helpful to his cause. But the leaks also look to be in sync with an emerging White House political strategy that could drive a wedge between Trump and Manafort.
The New York Times broke the news that when F.B.I. agents, brandishing a Mueller-acquired search warrant, raided Manafort's Virginia home, they photographed the expensive suits in his closet—and, more ominously, that Mueller's team had warned Manafort of its intention to indict him. CNN followed with a report that Manafort had been the subject of wiretaps before and during the 2016 presidential campaign.
Parsing unnamed sources is a speculative enterprise. But putting together the various threads of evidence regarding the latest leaks about Manafort's case yields a surprising possibility. Mueller and his investigators are notoriously leak-averse. And the stories contained colorful details, but no new evidence of any Manafort wrongdoing. Even a subsequent Washington Post scoop—that Manafort apparently offered Oleg Deripaska, a Russian billionaire and a former client, "private briefings" while he was Trump's campaign chairman—showed dubious but not necessarily criminal behavior. Then there's the fact that Manafort's spokesman issued a statement demanding that the content of any wiretaps be released.
The leaks could be coming from Capitol Hill. But some signs point to the Trump and Manafort side, in service of two tactical goals: undermining the motives and credibility of Mueller's work and shifting blame to President Barack Obama, whose Justice Department apparently renewed the wiretapping of Manafort's phones. "The White House has tried to turn this into a couple of talking points," says Brian Fallon, who was chief spokesman for Hillary Clinton's 2016 campaign and is now a CNN commentator. "That a wiretap was happening prior to the election they try to use as confirmation that an unfair political targeting was afoot. And to the extent that they are going to accuse Mueller of waging a witch hunt, this warning shot to Manafort—that he should expect an indictment—shows that Mueller's mind is made up and he is going into this hell-bent on finding scalps."
"Mr. Manafort has said from the very beginning that he did not collude with the Russian government to undermine the 2016 election, and he knows of no one who did," Jason Maloni, his spokesman, says. "Earlier this week we invited the D.O.J. to release any tapes involving Mr. Manafort and non-Americans. That's how confident we are there is nothing there. What is clear is the previous administration petitioned a judge to surveil a political opponent, someone who they knew was talking to [Trump]. That is chilling."
Maybe that interpretation helps in the court of public opinion. It does little to alleviate Manafort's legal problems, however. At least two judges have now agreed that enough probable cause of crimes existed to approve a surveillance warrant of Manafort's phones and then a search of his property. In the wake of the Post story about Manafort offering Deripaska insider information, White House lawyer Ty Cobb told Bloomberg News, "it would be truly shocking" if it turns out to be true that Manafort "tried to monetize his relationship with the president. It certainly would never have been tolerated by the president and his team." Besides being laughable—Trump and Manafort are soul mates when it comes to making a buck—the comments risk alienating Manafort and pushing him toward Mueller.
But Manafort's many checkered associations, the dangerous men and institutions with whom he has worked, suggest another possible disincentive to Manafort becoming a cooperating witness, something besides a steadfast belief in his own innocence or any remaining loyalty to Trump. In the 10 months since the U.S. presidential election, nine high-profile Russians, including six diplomats, have died unexpectedly—some from seemingly natural causes, some in violent attacks. No evidence has surfaced to connect them to one another, or to the Russian government. But for a long time Paul Manafort has operated in circles where there are worse things to fear than the Twitter-ized wrath of President Trump or any criminal charges that might be filed by Robert Mueller. "It's important to understand, as Manafort does, the intersection between Russian organized crime, the Russian government, and the Russian intelligence services," says Republican political strategist and vocal anti-Trumper Rick Wilson. "Bad things happen, even to prominent people. Paul Manafort getting poisoned or thrown off a building—there's not a zero percent chance. That's what happens to people who cross the top 20 oligarchs in Putin's Russia."
However colorful Manafort's career has been, a John le Carré ending seems unlikely, and his spokesman shrugs off the speculation. "It's hardly unusual for a political consultant to work overseas," Maloni says. "In [Ukraine's 2010 presidential election], there were multiple political parties, and close to a dozen U.S. consultants were involved, including David Axelrod and Mark Penn." True. Though only one of them has awakened to find federal agents seizing his computer files.
CAN WE HELP?
Ivanka Trump and Jared Kushner attend a press conference in the White House Rose Garden.
Photo: By Zach Gibson/Bloomberg/Getty Images.
German chancellor Angela Merkel, Kushner, President Donald Trump, and Ivanka Trump at the White House.
Photo: By Shealah Craighead/White House/Polaris.
Kushner, Trump, and their children disembark from Air Force One in West Palm Beach.
Photo: From A.P. Images/REX/Shutterstock.
Lebanese delegates and journalists pose for selfies with Trump and Kushner in the Rose Garden.
Photo: By Chip Somodevilla/Getty Images.
Trump and Kushner dance at Donald Trump's "Liberty" Inaugural Ball.
Photo: By Brian Snyder/Reuters.
Kushner whispers to Trump during a welcoming ceremony for her father at Ben Gurion International Airport in Tel Aviv, Israel.
Photo: By Jonathan Ernst/Reuters.
The couple seen arriving with their three children at JFK International Airport, where they boarded Marine One.
Photo: From Xinhua/Alamy Stock Photo.
Read the whole story
· · · · ·
Next Page of Stories
Loading…
Page 6
Next Page of Stories
Loading…
Page 7
For many years, Deutsche Bank has been among the largest lenders to the real estate empire of Donald Trump. Now that Trump is US president, this relationship has been generating scrutiny – in part because Deutsche has a number of outstanding regulatory issues to resolve with the US federal government.
One of those issues is a Department of Justice investigation into the bank's role in a Russian "mirror-trading" scheme that allowed some Russian oligarchs to trade rubles for dollars and thereby funnel money out of Russia. This was a money-laundering scheme designed, in part, to allow oligarchs with close ties to the Kremlin to dodge sanctions imposed on them by the US in the wake of the 2014 Ukraine crisis.
This investigation has nothing to do with Trump – he is not alleged to have had any role in the activities being investigated – but the fact that he is president means that any decisions taken by US federal regulators about Deutsche will provoke questions about conflicts of interest, according to Norman Eisen, who was ethics counsellor in the Obama White House, in a recent interview with the Financial Times (FT).
"Whether it's the investigation, the regulatory climate [or] a hundred other ways that Deutsche Bank is affected by the federal government, if they have this leverage over Donald Trump now, having seen how he operates, I think it's entirely legitimate to question whether he'll be even-handed," Eisen told FT.
Potential conflict of interests
One might note that it's also legitimate to question whether a former official in the Obama White House like Eisen will be even-handed in commenting on Donald Trump's business affairs. Moreover, the Justice Department is headed by Attorney General Jeff Sessions, not by Donald Trump, so any top-level guidance on how the department should approach its Deutsche Bank file would therefore come from Sessions.
However, Sessions has already come under fire from Trump for what the president sees as Sessions' insufficient loyalty. This has generated Beltway speculation that if Trump were to quietly ask Sessions to go easy on Deutsche, Sessions would have an incentive to go along, in order to avoid further stoking the ire of his mercurial boss.
Trump's financial disclosure data
According to documents called Financial Disclosure Reports submitted by Trump to the US Office of Government Ethics, which published the documents in June, Trump owns assets worth billions of dollars within a portfolio of 565 companies. He also had substantial debts – totaling at least $315 million (266 million euros) – in connection with several real estate projects. Most of that money was owed to Deutsche Bank.
According to FT's article, "Deutsche declined to comment on legal matters, the structuring of its loans, the nature of the guarantees or its relationship with Mr Trump. Spokespeople for the Trump Organization did not respond to emails."
However, FT was able to interview other people who had familiarity with the long-standing relationship between Trump and Deutsche Bank.
A match made in developer heaven
According to FT, when Trump was looking for money to finance his real estate ventures in the mid-1990s, he "found a good match in Deutsche," because the bank wanted to grow in the US and saw a niche in lending to rich developers who had "hit a few bumps along the way," such as Harry Macklowe, Ian Bruce Eichner and Donald Trump.
Deutsche Bank is one of the world's biggest banks, with nearly 100,000 employees world-wide. Since 1990, it has had a substantial presence in the UK and US, in part because of its 1989 takeover of London-based investment bank Morgan, Grenfell & Co. and its 1999 takeover of New York-based Bankers Trust.
FT identified some of the New York-based Deutsche bankers who had important relationships with Trump over the years as Jon Vaccaro, who joined Deutsche from Citibank in 1997; Mike Offit and Steve Stuart, who joined from Goldman Sachs; and Eric Schwartz, who joined from Moody's, and became Trump's primary contact person at Deutsche for several years.
Some of the financing deals the Trump organization made with Deutsche are still active. There is a loan connected to the Old Post Office building in Washington, D.C., and another on a Chicago hotel tower (pictured at top), both due for repayment in 2024. And there's a $50 million mortgage on the Doral golf resort in Miami, due in 2023.
The dark art of insinuation
Maxine Waters, a Democratic Party congresswoman from Los Angeles, is determined to make Trump's relationship with Deutsche Bank a political issue. As the ranking Democratic member of the House Financial Services Committee, in a letter to Deutsche Bank in May, she called for Deutsche to turn over financial records relating to Trump, his close family members and business associates, so that the committee can examine them for possible links between Moscow and Trump's businesses.
This has nothing to do with the separate investigation of Russian oligarchs' mirror trades via Deutsche, cited above. Instead, it's connected to the steady drumbeat of allegations by US politicians opposed to Trump that the Kremlin "interfered with the US presidential election" in unspecified ways, in order to increase the likelihood of the real estate mogul being elected.
Deutsche has refused to supply its clients' financial records, saying it must respect "laws and internal policies designed to protect confidential customer information."
This week's FT article, entitled "Donald Trump's debt to Deutsche Bank," makes no allegations of wrong-doing in connection with any of Deutsche's loans to Trump or his companies. Nor does Congresswoman Waters' letter to Deutsche Bank – at least, not directly.
Guilt by association? 
However, in politics, perception often trumps substance. By issuing calls for any Russia-related documents to be released by Trump's bankers, Waters and other opponents of Trump may be seeking to awaken an impression that Trump's dealings with Deutsche Bank may have involved some impropriety.
Generating this impression may be made easier by the fact that Deutsche Bank – like many other major banks in the US and Europe – has had a long series of scandals connected to illegal financial dealings over the past two decades, for which it has had to make payments of billions of dollars to regulators, and suffered well-deserved reputational damage.
Waters' letter to Deutsche Bank, which was co-signed by four other members of the House Financial Services Committee, puts it this way: "Deutsche Bank's pattern of involvement in money laundering schemes with primarily Russian participation, its unconventional relationship with the president, and its repeated violations of US banking laws, all raise serious questions about whether the bank's reported reviews of the trading scheme and Trump's financial ties to Russia were completely thorough."
Read the whole story
· · · · · · · · ·
When Donald Trump sued Deutsche Bank in late 2008, it was "classic Trump", according to the German bank, which sued him back.
The New York property developer was trying to wriggle out of $40m of personal guarantees he had supplied on a $640m loan to build Trump International Hotel & Tower in downtown Chicago. The Lehman Brothers crisis was an unimaginable event that should get him off the hook, he argued. The future US president sought damages of $3bn — because the Deutsche-led consortium of lenders had just played a part in wrecking the world economy.
The two sides sparred for a while before settling out of court. And within a couple of years Deutsche was back as Mr Trump's go-to lender, continuing a relationship that has endured for decades, even as other big banks have deserted the litigation-prone developer.
In June, Mr Trump disclosed outstanding loans from Deutsche of at least $130m, secured against properties in Miami and Washington in addition to the condominium-hotel in Chicago. The total is likely to be about $300m, according to people familiar with his borrowings.
"Deutsche seem to come through for him on a pretty regular basis," says a person involved in the refinancing of the General Motors Building in Manhattan, one of the bank's breakthrough US deals with Mr Trump, in the late 1990s.
"They stepped into a void," says another restructuring expert.
Deutsche Bank financings for Donald Trump
Trump International Hotel & Tower, Chicago
Loan value: $25m-$50m
Rate: Libor plus 2 per cent or prime minus 0.5 per cent
Signed: 2012
Due: 2024
Mr Trump built one of the tallest towers in the US on the site of the former Sun-Times Building, overlooking the Chicago River. It was opened in January 2008.
Old Post Office, Washington
Loan value: over $50m
Rate: Libor or prime plus 2 per cent
Signed: 2015
Due: 2024
Four years ago Mr Trump took a 60-year lease on the ornate Old Post Office, close to the White House. After a $100m refit, the 263-room Trump International Hotel was opened last September
Trump National Doral, Miami
Loan values: over $50m; $5m-$25m
Rate: Libor plus 1.75 per cent or prime minus 0.75 per cent
Signed: 2012
Due: 2023
In February 2012 Mr Trump bought the golf resort at a knockdown price from hedge fund tycoon John Paulson, who had taken control of the property from a Morgan Stanley fund.
(Source for all loans: Filings by Mr Trump to the Office of Government Ethics)
---
But the elevation of the Queens-born developer to the presidency has cast a new complexion on the relationship. Deutsche faces various legal proceedings in the US, including an investigation by the Department of Justice into a Russian money-laundering scheme for which the bank paid about $600m of fines to other regulators in January. It is also facing a probe by the DoJ into whether Deutsche's traders, and those of other banks, manipulated the prices of US Treasuries.
Separately some Democrat lawmakers are seeking records from Deutsche to see whether there are any financial links between Russia and Mr Trump.
The guarantees that Mr Trump provided over a portion of the outstanding loans, which do not mature for another six or seven years, could add a further complication to relations with Deutsche. If the loans default, the Frankfurt-based bank could in theory go after Mr Trump's other assets. In December Alan Garten, general counsel of the Trump Organization, told Bloomberg that the guarantees were not a long-term problem, because the loans were structured to ultimately become standard debt backed by property.
Deutsche declined to comment on legal matters, the structuring of its loans, the nature of the guarantees or its relationship with Mr Trump. Spokespeople for the Trump Organization did not respond to emails.
The entanglements raise serious questions over conflicts of interest, says Norman Eisen, ethics chief in the Obama White House, and chairman of Citizens for Responsibility and Ethics in Washington. In January the bipartisan pressure group sued Mr Trump over alleged violations of the constitution's foreign emoluments clause; oral arguments are set for October.
"Whether it's the investigation, the regulatory climate and a hundred other ways that Deutsche Bank is affected by the federal government, if they have this leverage over Donald Trump now, having seen how he operates, I think it's entirely legitimate to question whether he'll be even-handed," says Mr Eisen. "It is a source for concern."
When Mr Trump was looking for capital in the mid-1990s, he found a good match in Deutsche. The German bank, dominant in its domestic market, was desperate to grow in the US. In particular, the bank saw a niche in serving rich developers who had hit a few bumps along the way, such as Harry Macklowe and Ian Bruce Eichner, both celebrated owners and losers of New York real estate.
Such clients were a "perfect fit", says one former Deutsche banker. The field was relatively clear, as many US and Japanese banks burnt by losses from the early 1990s downturn gave them a wide berth. In addition, the bank could sell them extra services through its private-client business, which was bolstered by the 1999 acquisition of Bankers Trust.
"Sometimes a business will look at a client who can't do business elsewhere," says another former Deutsche managing director. "It makes the overall picture economic."
A client like Mr Trump would be offered a choice of terms, according to a person familiar with the deals: an interest rate of, say, Libor plus 500 basis points with a guarantee, or Libor plus 800 without.
Deutsche's key recruit was Jon Vaccaro from Citibank, who arrived as global head of commercial real estate in 1997. Other important figures for Mr Trump, over the years, were Mike Offit and Steve Stuart, a duo who joined from Goldman Sachs, and Eric Schwartz, a recruit from Moody's who became the developer's primary point of contact.
Some of the appointments gave Deutsche more clout in boardrooms and on the party circuit. Tobin "Toby" Cobb, formerly of Donaldson, Lufkin & Jenrette, is the son of two US ambassadors. Justin Kennedy, a trader who arrived from Goldman to become one of Mr Trump's most trusted associates over a 12-year spell at Deutsche, is the son of a Supreme Court justice. Mr Cobb, Mr Kennedy, Mr Stuart and Mr Offit could not be reached for comment. Through a spokesperson, Mr Schwartz and Mr Vaccaro declined to comment.
Deutsche's big real estate push came against the backdrop of rapid growth in the commercial mortgage-backed securities (CMBS) market, which allowed the bank to lay off much of the default risk to outside investors.
The market had got going in the early 1990s, as banks blanched at lending without personal guarantees. But developers did not generally want to give them. The solution was often a non-recourse loan that the banks could package into CMBS for a fee. Deutsche became a keen underwriter.
CMBS issuance exploded between 1997, when the total US market was worth about $37bn, and 2007, when it peaked at $229bn.
Former executives in Deutsche's commercial real estate business say they were given the freedom to develop their business. Neither Josef Ackermann, a Swiss banker who became the bank's first non-German chief executive in September 2002, or Anshu Jain, who succeeded him as co-chief executivein 2012, tightened the reins, says one former employee. "The organisation was very fractured." Mr Ackermann and Mr Jain declined to comment.
"Deutsche's culture in New York and London is more of a conglomeration of outsiders versus homegrown talent, and sometimes they're at odds with each other," says David Hendler, an ex-Wall Street bank analyst who now runs Viola Risk Advisors.
A couple of decades earlier, before Deutsche began its expansion and while Mr Trump was still making a name for himself in New York real estate, plenty more banks were willing to deal with Mr Trump. Citibank, for example, led deals including the Trump Plaza, the largest casino in Atlantic City at the time, and Trump Shuttle, an east coast airline the developer launched in 1989. Manufacturers Hanover, bought by Chemical Bank in 1991, and Chemical, which bought Chase Manhattan in 1996 and took the name, also took part in several deals, along with Bankers Trust.
"He put out good product," remembers one ex-Deutsche banker. "His buildings were high-quality, he got good rents from retail and he sold condos for high prices."
Steve Witkoff, chairman and chief executive of the Witkoff Group, a luxury condo developer who considers himself a friend of Mr Trump, adds: "I think he is one of the best out there."
But things changed in 1990, when Mr Trump overextended himself in Atlantic City through bank loans and junk bonds, while suffering with the rest of the industry in a New York property downturn. One warning sign was a $100m working-capital loan from Bankers Trust: Mr Trump was using it to service mortgages and pay debt, rather than fund day-to-day operations, according to a person familiar with discussions. Before long, the four lead banks — Citi, Chemical, ManiHani and Bankers Trust — sat down on behalf of 68 other lenders to thrash out a restructuring of $4bn of debt, including $800m of guarantees.
Mr Trump lost control of wide swaths of his empire and the banks took "significant" hits on their investments, according to the person familiar with the talks.
The experience convinced a lot of banks that lending to Mr Trump was more trouble than it was worth. Neither Citi nor Chase, for example, has lent to Mr Trump since the big debt restructuring of the early 1990s, according to syndicated loan data tracked by Dealogic. Both banks declined to comment on their relationships with Mr Trump.
After Mr Vaccaro left in 2010 for Cantor Fitzgerald, via a brief stint at Ranieri Partners, Deutsche's commercial real estate business was taken over by Jonathan Pollack, now at Blackstone, then Matt Borstein in 2015. But by then, the primary point of contact for Mr Trump was Rosemary Vrablic, his long-time wealth manager who had joined Deutsche's private banking unit in 2006 from Merrill Lynch.
In 2013, when Mr Trump was bidding for a 60-year lease to redevelop the Old Post Office building in Washington, he turned to his friend Tom Barrack, a real estate mogul who spoke at the Republican National Convention last year on behalf of candidate Trump, to provide the initial financing.
A year later, when the financing was coming due, the Trump Organization swapped out Mr Barrack's part of the deal and turned again to Deutsche. The bank supplied a $170m loan via its private banking unit, which houses Ms Vrablic's business, according to filings made with Washington DC's Office of Tax and Revenue.
Loans for the Old Post Office building and Chicago hotel tower are not due until 2024, when Mr Trump would be in the final year of a second term in the White House, if re-elected. The $50m-plus mortgage on the Doral golf course resort in Miami, comes due in 2023.
John Cryan, Deutsche's chief executive since 2015, has been trying to put an end to the bank's slew of legal and regulatory troubles in the US. Last December the bank struck a $7.2bn settlement with the DoJ for mis-selling residential mortgage-backed securities in the run-up to the crisis; in April it became the first big bank to be penalised for violations of the Volcker ban on proprietary trading.
The chief executive assured investors last month that Deutsche had made "significant progress" on its remaining slate of investigations.
Maxine Waters, however, a Democratic congresswoman representing Los Angeles, is determined to keep the bank in regulators' crosshairs. As the ranking member of the House financial services committee, she is demanding a broad range of financial records from Deutsche, to look for links between Moscow and Mr Trump, his close family members, business associates and others he has dealt with in the past. Deutsche has refused to supply the materials requested, saying it must respect "laws and internal policies designed to protect confidential customer information".
In July, after two failed attempts to obtain records from Deutsche, Ms Waters and three Democratic colleagues brought a resolution to the floor of the Capitol building to compel the Treasury Department's financial crimes enforcement network to turn over documents.
The Democrats are seeking documents, records and any suspicious activity reports referencing loans the bank extended involving Bayrock, a developer in several real estate deals including the Trump SoHo hotel, and several Russian banks, including Sberbank, Vnesheconombank Group and VTB Group.
The resolution was voted down on party lines. But Ms Waters' face is one of a dozen images that flash across the screen showing the "enemies" of the president in an ad released this month by a campaign for his re-election.
The congresswoman is right to keep up the pressure, says Mr Eisen. "The pending investigation, the regulatory issues . . . the potential leverage as these loans come due, all of these issues demonstrate why a president should not maintain his active business interests when he steps into the White House."
Read the whole story
· · · · · · · · ·
Throughout the election, the media obsessed over a "Hillary Clinton email scandal" that ultimately never existed, as the FBI ended up fully exonerating her from any legal wrongdoing. Donald Trump spent the general election dishonestly exaggerating Hillary's emails. Now, in what might finally bring the true definition of irony into the 2016 election saga, Trump and Paul Manafort may both end up being taken down in their Russia scandal due to email.
The latest revelation is that Paul Manafort offered to give a Russian oligarch regular briefings about the status of the Donald Trump campaign, which he was running at the time (link). More specifically, Manafort used his official Trump campaign email account to make this offer to Russia. This means there's an incriminating record of the entire thing. It also hints at Trump's own role in, and knowledge of, Manafort's interactions with the Russians.
Trump may end up having to rely on an ignorance defense, in which he claims that he had no idea his own campaign chair Manafort was colluding with the Russians under his nose. But if Manafort had been trying to do this without Trump's knowledge, he'd have been likely to avoid using his official campaign email account. The technical people running the Trump campaign email system could have spotted Manafort's emails and made Trump aware of it. Manafort would have known about this possibility. Thus his decision to use his campaign email strongly suggests that he didn't care about Trump finding out – because he had already told Trump about it anyway.
At the least, this gives Special Counsel Robert Mueller reason to steer his investigative activities under the presumption that Manafort told Trump about the arrangement at some point. Mueller simply has to find a record that proves it, perhaps in Manafort's wiretapped phone calls with Trump. In the end, Manafort's activity on a Trump email account may be what leads to their downfall.
The post Irony alert: Donald Trump and Paul Manafort may be taken down by new email scandalappeared first on Palmer Report.
In some respects, experts say, German elections are insulated from outside interference in ways those in the United States are not. The country's politics are not as polarized as they are in the United States, where partisan enmity provided fertile ground for Russian efforts to sow confusion with distorted and falsified information amplified by Russian-controlled Twitter bots and Facebook accounts.
In a move that would seem unimaginable in the United States, the campaigns for the major political parties entered into a "gentleman's agreement" this year not to exploit any information that might be leaked as a result of a cyber attack.
Germans also still largely trust their mainstream, traditional news media sources and, unlike Americans, tend to be wary of information disseminated on Facebook and Twitter.
Officials warn that there is still a chance that some 16 gigabytes of sensitive information stolen two years ago by Kremlin-backed hackers from Germany's Parliament, the Bundestag, could surface, much like emails taken from the campaign of Emanuel Macron were dumped days before the election in France.
In January, someone registered two websites, btleaks.info and <a href="http://btleaks.org" rel="nofollow">btleaks.org</a>, which reminiscent of the DCLeaks website that served as a repository for documents stolen from the Democratic National Committee last year. Staffers from Germany's domestic intelligence agency have been assigned to check those websites hourly.
But few think the information if leaked would make much difference at this point. The latest polls show Ms. Merkel in a comfortable lead ahead of her chief rivals, making it likely that she will secure a fourth term as chancellor.
So why has Russia held back?
After failing to defeat Mr. Macron or so far obtain any positive dividends from its support of the Trump campaign, it is possible, experts say, that the Kremlin has decided to rethink its approach.
Russian influence operations, or active measures as they are known, tend to work only if no one is expecting them. Unlike the Obama administration, which chose to remain silent about Russia's meddling for months before the election last November, German officials cannot seem to stop talking about the threat.
Weeks after the election of President Trump, Bruno Kahl, the head of Germany's foreign intelligence service, the BND, warned of cyber attacks aimed at "delegitimizing the democratic process" in Germany. Ms. Merkel herself has issued similar warnings.
"It makes absolutely no sense to conduct cyber ops because everyone is waiting for it," Dr. Gaycken said. "It would almost make more sense for the C.I.A. to leak fake news to make it seem like the Russians did it."
Ripjar, a data analytics company founded by former members of Britain's Government Communications Headquarters, says that scores of automated bots on Twitter and other social media sites have been pushing anti-Merkel and anti-immigrant messaging in German. The messages appear to align with Kremlin positions ahead of the election, but do not seem to have had much resonance.
"It is a very blunt tool that I would assess has very little impact on the world," said David Balson, Ripjar's director of intelligence.
Perhaps Germany's greatest protection is not some 21st century innovation but old-fashioned paper ballots, counted by hand, that are essentially hack proof.
It would be a mistake to think the aggressive Russian interference in elections last year represented some kind of new norm, said Thomas Rid, a professor at Johns Hopkins University who is writing a book on Russian active measures. These types of operations, he said, are extremely difficult to pull off and, as the world has seen, can backfire. In many ways, he said, the Russians just got lucky.
"I think one of the risks of the 2016 operation is that we all overestimate how much you can achieve from it and how easy it is," he said. "You just can't replicate this in the country every time."
Nevertheless, Germans prepared well in advance for any hint of Russian interference.
The Federal Office for Information Security ran penetration tests looking for vulnerabilities in computer systems and software of the federal election authority. The Bundestag and the individual campaigns consulted with experts about strengthening their computer security. And major news media outlets established teams of fact checkers to protect against fake news.
German officials are now looking beyond the elections at ways to bolster the country's cyber defenses even further.
At the Federal Security Council meeting, which was held in March, officials hammered out what has become known as the "hack-back" strategy. The plan is to try to turn the tables on the hackers, launching offensive cyber attacks against them and destroying their online infrastructure before any real damage can be done.
While the German military can now legally launch a cyber offensive following hacker attacks on military resources, there is no provision in German law allowing for the country's cyber forces to respond to attacks on civilian infrastructure like the power grid, hospitals or servers that process election results.
"Our cyber defenses are Swiss cheese," said Jacob Schrot, a Bundestag staffer responsible for intelligence oversight and cyber security matters.
Russia is not the only threat on this front. Germans are still angry about revelations made by Edward Snowden that the National Security Agency under President Barack Obama had hacked into Ms. Merkel's cellphone.
Though a precise plan of action has yet to be implemented, that federal authorities would even consider taking offensive action against an enemy is a measure of how seriously the country has come to view the cyber threat.
Enduring trauma of the Nazi era has made Germans squeamish about flexing their country's military muscles. But Russia's recent history of revanchism under President Vladimir V. Putin — not just interfering in elections but supporting hard-right nationalist parties in Europe and dabbling in military adventures, like the annexation of Crimea and instigation of war in eastern Ukraine — has forced Germans to confront a new reality.
Marian Wendt, a member of Parliament from Ms. Merkel's party, the Christian Democratic Union, who oversees cyber security issues, said in an interview that Germany would prefer cooperation with Mr. Putin and Russia. But he said Germany also had a responsibility to protect itself.
"At some point you have to attack your attackers," he said.
The hack-back strategy has stirred controversy here, with some charging that it comes close to violating Germany's constitutional prohibition of offensive warfare adopted after the country's defeat in World War II. Cyber experts also question whether Germany possesses the technical expertise to pull off such a tactic, particularly against Russia's own highly advanced teams of cyber warriors.
"Our main challenge right now is a shortage of skilled IT security workers," said Sven Herpig, a cyber security expert with a German think tank, Stiftung Neue Verantwortung. "Why do we waste the few talents that we have on the offensive side when we could actually use them on the defensive side."
Germany's talk of offensive cyber actions could also escalate tensions with the Kremlin, said Mr. Rid, from Johns Hopkins University. And with Russia quiet at the moment, many question the wisdom of provoking it.
"Loose German talk of hack-back," Mr. Rid said, "could translate into Russian as 'bring it on.'"
Read the whole story
· · · · ·
German Election Mystery: Where's Russia?

New York Times

Russian influence

 operations, or active measures as they are known, tend to work only if no one is expecting them. Unlike the Obama administration, which chose to remain silent about 

Russia's

meddling for months before the election last November 

…and more »
Next Page of Stories
Loading…
Page 8
Next Page of Stories
Loading…
Page 9
On Sunday, Peter Baker and Kenneth Vogel of the New York Times reported on strains within the White House Counsel's Office about strategy in responding to the Special Counsel Robert Mueller's investigation into Russian election meddling.
That White House lawyers would differ on strategy is commonplace. A public airing of legal team tensions is troubling but not unheard of. But as someone who has handled sensitive investigative matters for two presidents, I am absolutely floored that this story was fueled by an unguarded conversation between Ty Cobb, the attorney hired by the White House to handle the Russia investigation, and Trump's personal attorney John Dowd at BLT Steak restaurant.
In what should be a surprise to almost no one who has ever been to BLT Steak (1625 I Street, NW), there were New York Times (Washington bureau, 1627 I Street, NW) reporters within earshot.  Cobb reportedly described a White House lawyer as "a [Don] McGahn spy" and mentioned a colleague whom Cobb blamed for "some of these earlier leaks" and who had "tried to push Jared [Kushner] out." Of most interest to criminal prosecutors and congressional investigators, Cobb referenced "a couple of documents locked in a safe" in McGahn's office to which Cobb wanted access.
This raises significant questions about professional judgement, professional ethics, evidence privileges, and those mysterious documents kept by McGahn that will likely prove irresistible for investigators to ignore.
I won't belabor the first question, but I think this episode demonstrated terrible judgment for two men who have professional obligations to maintain confidences for the president in his personal capacity (Dowd), and the president in his official capacity and presidency (Cobb). The political electricity around the Russia investigation is high voltage, and both of these lawyers know full well that scores of people in Washington's power lunch crowd will be highly attuned to its buzz.
As to the second question of professional ethics, I make no claim to a rules violation based on my limited access to the relevant facts. However, this episode certainly presents ethics considerations.  Rule 1.6 of the D.C. Rules of Professional Conduct govern lawyers' obligations to maintain client confidences. I have concerns about lawyers' failure to safeguard information from disclosure to other restaurant patrons. But I am also concerned about Cobb's reported disclosures to Dowd.
One thing to note right off the bat: Cobb is a White House lawyer, whose salary is drawn from the public treasury and whose client is the Executive Office of the President.  See Rule 1.6 (k) ("The client of the government lawyer is the agency that employs the lawyer unless expressly provided to the contrary by appropriate law, regulation, or order."). John Dowd, in contrast, is part of Donald J. Trump's personal legal team, paid for by nonpublic funds. While there will be overlap in interests between Trump the man and Trump the president, they are distinct and could diverge dramatically. Communication by lawyers across that public-private axis must still conform to confidentiality rules.
Under D.C. Bar rules, unless there is an express exception, "a lawyer shall not knowingly: (1) reveal a confidence or secret of the lawyer's client; (2) use a confidence or secret of the lawyer's client to the disadvantage of the client; or (3) use a confidence or secret of the lawyer's client for the advantage of the lawyer or of a third person." Rule 1.6 (a). A "confidence" is either attorney-client protected information or "other information gained in the professional relationship that the client has requested be held inviolate, or the disclosure of which would be embarrassing, or would be likely to be detrimental, to the client." Rule I.6(b). According to Comment 8 to the rule, this ethical obligation to maintain confidences and secrets, unlike the attorney-client privilege, "exists without regard to the nature or source of the information or the fact that others share the knowledge. It reflects not only the principles underlying the attorney-client privilege, but the lawyer's duty of loyalty to the client."
It strikes me that the New York Times disclosure of internal White House lawyer discord is "embarrassing" to the office, and the public disclosure of these matters could be "detrimental" to the office.
But these disclosures might also be problematic if no reporters had been present. There are certainly legitimate areas of coordination and information sharing between lawyers for the White House and personal lawyers for its occupant.  However, each White House disclosure must be justifiable under the rules. What benefits the Office of the President for the president's private attorney to hear about divergences McGahn and Cobb over legal strategy? There may be a good answer, but that is a question that must be answered as a predicate to disclosure.
There are exceptions to the confidentiality rules. For example, a "lawyer may use or reveal client confidences or secrets with the informed consent of the client." Rule 1.6 (e) (1) (emphasis added). A lawyer may also make disclosures when the lawyer has reasonable grounds for believing that a client has impliedly authorized disclosure of a confidence or secret in order to carry out the representation. Id. at ¶ (e) (4).
Given the reportedly furious reactions by McGahn and White House Chief of Staff John Kelly, it does not appear that Cobb had been granted informed consent  or implied authorization to make these disclosures. Perhaps Cobb does have implied authorization to make some disclosures to Dowd, but I'm not sure the information contained in the Times story fits that bill. There is also an exception where a government lawyer to disclose confidences when "permitted or authorized by law," although I fail to see the applicability here. See id. at ¶ (e) (2).
Third, there is a question of legal waiver of applicable privileges. The attorney-client privilege can be waived as to whole subjects by partial disclosures, and as to third parties not subject to the disclosure. See generally Edna Selan Epstein, The Attorney-Client Privilege and the Work-Product Doctrine, Part 1, Section IV ("Waiver of the Attorney-Client Privilege"). Loss of the privilege can be devastating for clients.
There are additional complications when government attorneys are involved. After the D.C. Circuit holding in In re Bruce R. Lindsey compelled President Bill Clinton's Deputy White House Counsel to testify before a grand jury, attorney-client privilege is presumed to be significantly weaker for government attorneys than for private counsel. The court held: "Examination of the practice of government attorneys further supports the conclusion that a government attorney, even one holding the title Deputy White House Counsel, may not assert an attorney-client privilege before a federal grand jury if communications with the client contain information pertinent to possible criminal violations." Therefore, Dowd would have to take that risk into account as to any disclosures he makes to public attorneys like Cobb.
Executive privilege stands on a somewhat different footing. Waivers allowing for the disclosure of broad subject matter are disfavored, limiting the waiver to specific documents or information that have already been released, since "executive privilege exists to aid the governmental decisionmaking process, a waiver should not be lightly inferred." In re Sealed Case (Espy) (quoting SCM Corp. v. United States, 473 F. Supp. 791, 796 (1979)). As such, in Espy, the court held:
The White House's release of the White House Counsel's final report also does not constitute waiver of any privileges attaching to the documents generated in the course of producing the report. It is true that voluntary disclosure of privileged material subject to the attorney-client privilege to unnecessary third parties in the attorney-client privilege context "waives the privilege, not only as to the specific communication disclosed but often as to all other communications relating to the same subject matter." But this all-or-nothing approach has not been adopted with regard to executive privileges generally, or to the deliberative process privilege in particular. Instead, courts have said that release of a document only waives these privileges for the document or information specifically released, and not for related materials. This limited approach to waiver in the executive privilege context is designed to ensure that agencies do not forego voluntarily disclosing some privileged material out of the fear that by doing so they are exposing other, more sensitive documents.
…
However, the White House has waived its claims of privilege in regard to the specific documents that it voluntarily revealed to third parties outside the White House, namely the final report itself and the typewritten text of document 63, which was sent to Espy's Counsel.
(citations omitted).
Note that the court treats disclosures to Espy's counsel as waivable disclosures for materials the White House sought to pull within an assertion of executive privilege. Dowd, as a private capacity lawyer, would be treated the same way for purposes of executive privilege. To date, the President has not asserted executive privilege in the face of legally compelled process, but White House lawyers should be making every effort to maintain legitimate confidentiality interests of the institutional executive branch.
Fourth, there is a question of new investigative leads. What is the nature of the "couple of documents locked in a safe" in McGahn's office? That will be catnip for congressional investigators and the Special Counsel. In addition, Cobb's reported portrayal of McGahn as resistant to transparency will come back to haunt the White House. It is not helpful to McGahn's credibility with prosecutors investigating obstruction of justice. I imagine at some point we will see that characterized as noncooperation and stonewalling in congressional letters.
Washington superlawyer Bob Bennett, one of my mentors and Cobb's former partner, once told me a story about his time as a young federal prosecutor. He had to prep a police officer for testimony at a trial the next day. They decided to do it at a local Irish pub instead of the office. The next day, on cross examination, the defense counsel started asking the police officer about things Bob had said during prep. Apparently, the defense lawyer had also been at the bar. Bob jumped up to object. When the judge asked for the basis of the objection, Bob explained the situation and responded, "the drinking privilege, your Honor." Thereafter, according to Bob, certain D.C. courtrooms recognized the "drinking privilege" as shorthand for "there's no legal basis but that just ain't right to use." It is one of my favorite stories. But as Bob told it, it was also a cautionary tale about safeguarding your case.
The drinking privilege is no bar to reporters, and other more formal potentially available privileges are less secure than before the BLT Steak summit. As Fred Barbash quipped, "who needs leaks when lunch reservations will suffice?"
Image: Nelson Barnard/Getty
Read the whole story
· · · · · · · ·