Trump Investigations Report | Latest Posts
Saved Stories – 1. Trump
House Panel Demands Details on Trump Aides' Private Emails – U.S. News & World Report
Trump's NFL and Puerto Rico tweets prove his goal is to divide, not unite the country – CNN International
'It's like a birthday gift': Anthony Weiner's former sexting partner Sydney Leathers tells of her delight as he is … – Daily Mail
Ivanka Trump and Jared Kushner 'used private email for White House work'

Donald Trumps daughter and son-in-law are among senior staff named by media, though none are likely to have broken law

At least six senior Trump administration figures have used private email accounts for official White House business, according to various media reports.

Donald Trumps son-in-law and senior adviser, Jared Kushner, admitted through his lawyer on Sunday that he had done so in the administrations early days. A New York Times report says Trumps daughter Ivanka Trump, aides Gary Cohn and Stephen Miller, and former staff members Steve Bannon and Reince  Priebus also used private accounts.
Clinton calls use of private email by Trump administration 'height of hypocrisy' – Politico
Trump associate says no evidence of Russia collusion – Virginian-Pilot
Trump tweets about Puerto Rico problems, as feds rush aid – Fox News
How liberals are playing right into Trump's hands – The Week Magazine

The Week Magazine

How liberals are playing right into Trump's hands

The Week Magazine

This isn't 

Trump's

 approach at all. He may say that he wants America to come together and unify in pursuit of making the country great again. But his words almost always have the opposite effect not because the 

electorate

 preemptively hates him

…
Does Trump have a chance to be a two-term president? Bigly. – Baltimore Sun
What We Knowand Don't KnowAbout Facebook, Trump, and Russia – WIRED
Steve Bannon: We came to praise and honour Trump  video

Former Trump strategist Steve Bannon paraphrases Shakespeares Julius Caesar during a campaign appearance in Alabama on Monday in which he sought to praise Donald Trump. Bannon is supporting former judge Roy Moore in Tuesdays Republican Senate primary. Trump is supporting Moores opponent, Senator Luther Strange. Former Ukip leader Nigel Farage also spoke at the event, criticising career politicians.
These Trump Scandals Are Crazier Than Manafort Wiretapping – The Cheat Sheet
Why the lessons of Vietnam don't apply to Afghanistan – The Hill

The Hill

Why the lessons of Vietnam don't apply to Afghanistan

The Hill

With support from the Afghan people and government, the United States is on the right path, helping us to win against

terrorism

, radicalism, and 

organized crime

 that destabilize Afghanistan and threaten America's homeland security. That is why 

…
North Korea says US 'declared war,' warns it could shoot down US bombers – Reuters
Russian operatives used Facebook ads to exploit divisions over Black Lives Matter, Muslims – Chicago Tribune
Tyranny of the Minority – New York Times

New York Times

Tyranny of the Minority

New York Times

A protest in December outside the Pennsylvania Capitol while electors in the 

Electoral

 College arrived to cast their votes. Credit Mark Makela/Getty  

Images

 … (According to a Brookings Institution 

analysis

, in 2016, Republicans won 55.2 

percent of …
John Kelly is not pleased with Trump's NFL culture war, but 'appalled' by players' lack of respect – CNN International
Trump directs $200 million to tech education for women and minorities – Politico
Russians targeted Black Lives Matter and other hot-button issues in Facebook ads – CNBC
Suddenly, Trump wants to spend millions of dollars on STEM in public schools – Washington Post
Report: Some Russian Facebook ads were meant to aggravate racial, religious divides – CBS News
European ambassadors to US back Iran nuclear pact – Reuters

Reuters

European ambassadors to US back Iran nuclear pact

Reuters

U.S. President Donald 

Trump

 is weighing whether the 2015 deal serves U.S. 

security

 interests as he faces a mid-October deadline for certifying that Iran is complying with the pact, a decision that could sink an agreement strongly supported by the other 

…
North Korea Says Trump's Latest Threat Is a 'Declaration of War' – TIME
North Korea says Trump declared war via tweet. The White House says it didn't – Los Angeles Times
Trump Says Russians Didnt Help Him Win. His Intelligence Agencies Say Yes They Did.

Lost in the presidents attacks on pro football are his most far-reaching denials yet about Russian involvement in his election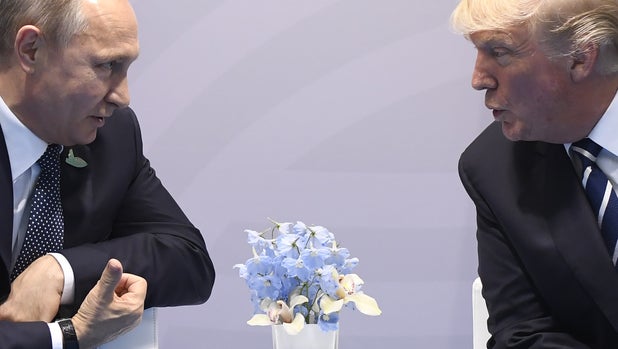 –
The World Web Times: News | Photos | Audio and Video | Politics | Trump | Security | Reviews | Analysis | Current Topics | Opinions | Links | Posts| Local | Guides | Classifieds | News reading lists, review of media reports, digests, reviews, summaries, editors selected important articles
"We don't know what these Facebook ads looked like, we don't know who they were targeting, and we don't know how many millions of Americans may have been exposed to them."
Putin's Pro-Trump Operation May Have Been Far Bigger Than We Yet Know
Did the Kremlin help make Trump the "first Facebook president"?
BILL BUZENBERG – SEP. 20, 2017 6:00 AM
M.N.: And we have to know the answers to these and many other questions. 

_________________________________
The World Web Times: News | Photos | Audio and Video | Politics | Trump | Security | Reviews | Analysis | Current Topics | Opinions | Links | Posts| Local | Guides | Classifieds | News reading lists, review of media reports, digests, reviews, summaries, editors selected important articles