Selected and Saved News Stories – Trump 
Saved Stories – 1. Trump
"*The deafening silence thats destroying Donald Trump

"*The deafening silence thats destroying Donald Trump

The deafening silence thats destroying Donald Trump


This is hurting him more than anything that's being said
Firm behind Trump-Russia dossier subpoenaed by House panel – ABC News
Report: House Intel chief signs off on new subpoenas in Russia probe – The Hill
Firm behind Trump-Russia dossier subpoenaed by House panel – Washington Post
Carter Page says he won't testify before Senate Intelligence panel in Russia probe – Politico
The Trump White House's 'joke' excuse – CNN
Political research firm behind Trump-Russia dossier subpoenaed by House intelligence committee – PBS NewsHour
Trump challenges Tillerson to an 'IQ test.' The White House claims it was 'a joke.' – Washington Post
Donald Trump adviser Carter Page pleads the fifth as Trump-Russia scandal explodes

Yet another high profile Donald Trump campaign adviser has announced that he'll be invoking the Fifth Amendment in order to try to avoid testifying before Congress about his role in the Trump-Russia scandal. While this will deprive the viewing public of getting to watch what might have been explosive testimony, it's a sign of just how explosive the scandal has become for Donald Trump behind the scenes.

The latest Trump campaign adviser to plead the fifth is Carter Page, in response to the Senate Intelligence Committee's request that he show up and testify (link). In return the committee can subpoena him anyway, and if a judge agrees, he can be legally compelled to come in for questioning. At that point Page would either be arrested for contempt of Congress, or he could show up and simply answer every question by saying he's invoking the Fifth Amendment. But how the Senate side of this plays out is less important than what this means for the overall investigation specifically the one being run by Special Counsel Robert Mueller.

In legal terms, if you invoke the Fifth Amendment, it's not an admission or indicator of guilt. Instead you're saying that if the government wants to build a case against you, it'll have to do so without your help. Perhaps you consider yourself to be innocent, and you believe you're going to be maliciously prosecuted. But in practical terms, this is likely an indicator that Carter Page believes he's going to be prosecuted for crimes related to the Russia scandal. That's where this becomes a big deal.

Robert Mueller is already in the process of pursuing criminal prosecution against Donald Trump campaign advisers Paul Manafort and Michael Flynn, in order to pressure them into flipping on Trump. What we're seeing today is an indicator that Mueller is probably pursuing (or about to pursue) something similar against Carter Page. Mueller only has to get one of these guys to flip on Trump. The more he adds to the mix, the more explosive this gets for Trump himself.

The post Donald Trump adviser Carter Page pleads the fifth as Trump-Russia scandal explodesappeared first on Palmer Report.
Donald Trump adviser Carter Page pleads the fifth as Trump-Russia scandal explodes

Donald Trump adviser Carter Page pleads the fifth as Trump-Russia scandal explodes

Donald Trump adviser Carter Page pleads the fifth as Trump-Russia scandal explodes


This is the worst news possible for Trump
Donald Trump has hallucinatory meltdown in bizarre new interview

For months, Palmer Report and others have been pointing out that Donald Trump's mental faculties have been in sharp and accelerating decline. His tweets are incoherent. When he goes off-prompter during speeches, he becomes unintelligible. Even Republican Senator Bob Corker is acknowledging that Trump can't function without his babysitters. Trump's bizarre new interview serves to underscore that point, as it ranges from delusional to outright hallucinatory.

Donald Trump spoke at length with Randall Lane of Forbes Magazine for a feature story. The first detail to get outsized attention has been Trump's insistence that he and Secretary of State Rex Tillerson should compare IQ test scores, a fittingly idiotic response to Tillerson's earlier assertion that Trump is a "moron." But other aspects of this interview serve to demonstrate just how far removed from reality Trump has become. It's not just that he's lying, which he's always done. It's that he appears to actually believe some of the hallucinatory claims he's making and he appears to expect that the public will believe this stuff as well.

At one point in the interview, Trump brags about all the major legislation that he and the Republican Congress have passed since he took office. Of course in reality, everyone knows that his dysfunctional nature has helped prevent the Republicans from being able to pass anything of importance. At another point, Trump says how pleased he is that the Senate had just announced his campaign had no collusion with Russia but the Senate didn't announce any such thing. There are plenty more examples.

What might be most remarkable about this Donald Trump interview is that his newly promoted White House Communications Director Hope Hicks was sitting beside him the entire time. According to the transcript, at multiple points, as his answers began to go off the rails, she interjected and tried to wrap up the interview prematurely. In each instance, Trump overruled her and kept babbling. He can't even function with supervision. Read the entire bizarre Forbes interview here.

The post Donald Trump has hallucinatory meltdown in bizarre new interview appeared first on Palmer Report.
Call for FBI probe after black man shot by Utah police – WTHR
Trump scores a win in the culture war as NFL seeks to ensure players stand for national anthem – Washington Post
Former Trump campaign aide reportedly won't cooperate with the Senate Intelligence Committee's Russia probe – Business Insider
Donald Trump responds to Las Vegas shooting by hiring new senior adviser whos a total gun nut

In the days after the mass shooting in Las Vegas, which shook mainstream Americans to their core and strengthened the majoritys resolve in demanding increased gun control, Donald Trump has shown precious little leadership of any kind. Now hes finally making a major move which relates to guns: hes hiring a clearly demented gun addict as his latest White House senior adviser.

Trump is hiring J. Hogan Gidley as a White House Deputy Press Secretary, according to a tweet from CNN reporter Jim Acosta (link). Gidley has previously worked for violent, gun-addicted faux-Christian white supremacist Mike Huckabee, but not that much is known about Gidley himself. So we visited his Twitter profile, and we promptly found this:

Thats right, as of the time of publication of this article, J. Hogan Gidley has a Twitter profile picture in which hes holding a gun in one hand and a dead animal in the other. If hes a gun owner and a hunter, then so be it. But when your profile picture consists of you holding a gun in your hand, its clear that your entire worldview is based on gun addiction and violent bloodlust for killing things. In his Twitter bio directly under his jarringly violent profile picture, he defines himself as being Christ alone suggesting hes one of those demented conservatives who equates violent bloodlust with a perverted version of Christianity.
Although J. Hogan Gidleys Twitter account @JHoganGidley is not verified by Twitter itself, recent tweets from Mike Huckabee and Sarah Huckabee Sanders confirm that this really is him. This means that Donald Trump has finally responded to the Las Vegas shooting, by hiring someone who appears to have a dangerously unstable relationship with guns. Trumps base will love this hire, but his support base is shrinking and real Americans will simply be horrified by this.
The post Donald Trump responds to Las Vegas shooting by hiring new  adviser whos holding a gun in his profile picture appeared first on Palmer Report.
Supreme Court Throws Out Travel Ban Ruling

WASHINGTON, Oct 10 (Reuters) – The U.S. Supreme Court on Tuesday threw out an appeals court ruling that struck down President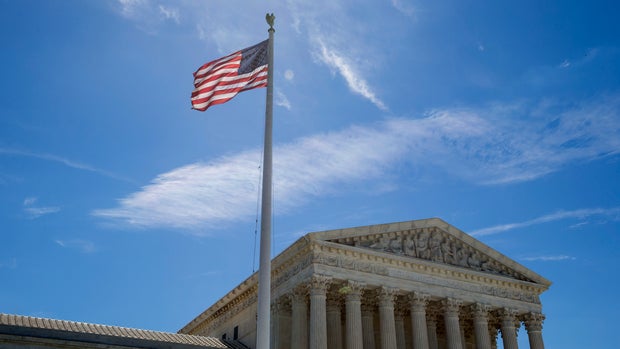 Donald Trump has hallucinatory meltdown in bizarre new interview

Donald Trump has hallucinatory meltdown in bizarre new interview

Donald Trump has hallucinatory meltdown in bizarre new interview


Donald Trump is even further gone than we knew
Robert Mueller will use idiot Carter Page to blow Donald Trumps Russia scandal wide open

No one among the public has been able to piece together precisely what role Carter Page may have played in Donald Trump's Russia scandal, because no one can even figure out what role he truly played in the Donald Trump campaign. He was officially a Trump foreign policy adviser, and had communications with the Russians going back a few years. In fact Russian spies have been caught calling him an "idiot" as they bragged they were using him (link). Now it's become clear that Special Counsel Robert Mueller will use Page to get to Donald Trump.

Carter Page announced today that he's changed his mind and he'll now refuse to show up and testify about the Trump-Russia scandal for the Senate Intelligence Committee. He'll invoke the Fifth Amendment instead (link). Legally, this does not mean Page is guilty. But it probably means that he expects to be charged with one or more federal crimes, and therefore doesn't want to risk unwittingly aiding his own prosecution by testifying.

In other words, Robert Mueller is targeting Carter Page, and Page knows it. This is a game changer. Mueller is already targeting Paul Manafort and Michael Flynn, but those parameters are different. Both of those men are alleged to have committed the kinds of crimes that could send them to prison for life. Neither is likely to get a free pass even if they do flip, which explains why they've dug in their heels. But then there's Carter Page.

Even if Page didn't commit any crimes in his role in the Trump-Russia scandal, he could still find himself facing obstruction charges for refusing to cooperate as a witness. It's easy to picture Robert Mueller offering Carter Page a free pass in exchange for flipping on Donald Trump. It's just as easy to see Page taking it. All Mueller needs is one person to flip, and the scandal is wide open from there.

The post Robert Mueller will use "idiot" Carter Page to blow Donald Trump's Russia scandal wide open appeared first on Palmer Report.
Trump's Puerto Rico video tells positive story but leaves a lot on cutting-room floor – Washington Post
Mike Pences private email scandal just got a whole lot uglier for him

Shortly after Donald Trump and Mike Pence illegitimately won the election, in part by conspiring with Russia to spread lies about Hillary Clinton's ultimately harmless use of private email, Pence got hit with an ironic twist. He'd been trying to bury a private email scandal of his own back in Indiana, one which appeared to indeed involve things Pence wanted to keep hidden. The national media inexplicably ignored the scandal. But that's finally changed, thanks to the State of Indiana's own bumbling.

Pence used an insecure America Online email address for government business while he was Governor of Indiana. He was predictably hacked, but it's never been clear who hacked him, or why, or who has those emails now. It's raised questions as to whether someone could use those emails to blackmail Pence, but again, the mainstream media explicitly ignored the Pence email scandal when it broke presumably because it didn't want to draw attention to its own complicity in having pushed the phony "Hillary Clinton email scandal" story which helped install Trump and Pence in office. Now it's a different story.

The State of Indiana is still refusing to release some of Mike Pence's AOL emails, while also refusing to provide a reason for its refusal. The rather obvious answer is that Pence's former Lieutenant Governor Eric Holcomb is now Governor, and he's trying to protect Pence. But here's where he screwed up, according to a new Associated Press report (link): Holcomb is refusing to deny that Pence asked him to withhold the emails. In other words, that's a yes.

So now we know that Mike Pence is relying on his own former Lieutenant Governor to help him obstruct justice in his private email scandal. Whether or not Pence committed crimes with his use of email, he's committing crimes now. If Special Counsel Robert Mueller has been looking for a way to squeeze Pence, it just presented itself.

The post Mike Pence's private email scandal just got a whole lot uglier for him appeared first on Palmer Report.
US congressional panels spar over 'Trump dossier' on Russia contacts – Reuters.com
US congressional panels spar over 'Trump dossier' on Russia contacts – Reuters
Trump unleashes himself from would-be handlers, lashing out mornings, nights and weekends – Los Angeles Times
The increasing specter of a military coup against Donald Trump

Even as the United States Constitution huffs and puffs and tries to put out the fires being set daily by Donald Trump, his deranged criminality continues to expose the limitations of a two century old document that we had hoped was infallible. Now that it's become clear just how psychologically unstable Trump is, we have another problem on our hands: the specter of a de facto military coup.

This week Republican Senator Bob Corker sounded the alarm on Donald Trump's unstable nature, while pointing that a pair of retired military Generals James Mattis and John Kelly may be the only ones currently standing in the way of nuclear armageddon. Vanity Fair writer Gabriel Sherman appeared on MSNBC this week and said that a prominent Republican has privately told him he imagines a scenario in which Mattis and Kelly have to physically tackle Trump as he lunges for the nuclear launch mechanism. In such a scenario we'd all want to root for Mattis and Kelly, but therein lies the problem.

General Mattis is the Secretary of Defense, but has no legal or Constitutional authority whatsoever when it comes to interfering with the actions of the U.S. President. General Kelly is merely the White House Chief of Staff, and has no authority of any kind. Even if these two men were still active Generals, they'd still have no authority to override the President. If Trump were attempting to launch a nuclear missile, and they physically tried to stop him from doing so, they'd be engaging in a coup.

In such a scenario, the Secret Service would be legally required to arrest Mattis and Kelly on the spot but would they do it? If Trump was a few seconds away from sealing all our deaths with the press of a button, with whom would the Secret Service ultimately side? With whom would the military itself side? Much as we'd all like Trump ousted, military coups have a fairly bad historical record of getting democracies back on track when they've gone awry. If two legally powerless retired Generals are the only reason we're all still alive, that alone means Donald Trump must be impeached by Congress and removed immediately.

The post The increasing specter of a military coup against Donald Trump appeared first on Palmer Report.
Donald Trump spitefully lays the groundwork for firing General John Kelly

For the past week we've seen increasing hints of it from behind the scenes. Now it's coming from Donald Trump's own mouth: this evening he began publicly laying the groundwork for ousting General John Kelly as his White House Chief of Staff. The most jarring part is that Trump's decision to go full-frontal against Kelly is coming just one day after Bob Corker publicly opined that Kelly was just about the only thing keeping Trump from falling apart thus suggesting that Trump is now looking to oust Kelly out of spite.

On Tuesday evening, Trump tweeted "The Fake News is at it again, this time trying to hurt one of the finest people I know, General John Kelly, by saying he will soon be fired. This story is totally made up by the dishonest media.The Chief is doing a FANTASTIC job for me and, more importantly, for the USA!" Here's the kicker: by and large, the media is not reporting this to begin with. No major news outlet has reported that Trump is considering firing Kelly.

To be frank, Palmer Report is the only news outlet that's even broached the topic this week and we doubt Trump is sitting around reading us. Instead, Trump is tweeting this so that it will become a headline story for the mainstream media. The media should have picked up on the signs this past week, from Trump bumping Kelly off Air Force One at the last minute (link), to Trump's people leaking the story about Kelly's phone having been hacked over the summer (link). Trump was trying to soften up the ground for firing Kelly, but the media largely didn't bite so now he's trying a more direct approach.

The most disturbing aspect of this may be the timing. Donald Trump has clearly wanted to get rid of John Kelly for at least a week. But now that a Republican Senator is humiliating Trump by pointing out that Kelly is his babysitter, Trump is suddenly taking a more direct approach for trying to oust Kelly. This suggests he's being motivated out of sheer spite.

The post Donald Trump spitefully lays the groundwork for firing General John Kelly appeared first on Palmer Report.
–