Selected and Saved News Stories – Trump 
Saved Stories – 1. Trump
Note to Russia: Trump Might Need Your Help to Hack IQ Test Results – AdAge.com
Putin Once Again Tricks World into Thinking Russia Matters with Iran Deal Warning – Breitbart News
Health Care Subject To The Power of the Pen

After several failed attempts by Congress to repeal and replace Obamacare, Trump may try to take matters into his own hands with an executive order.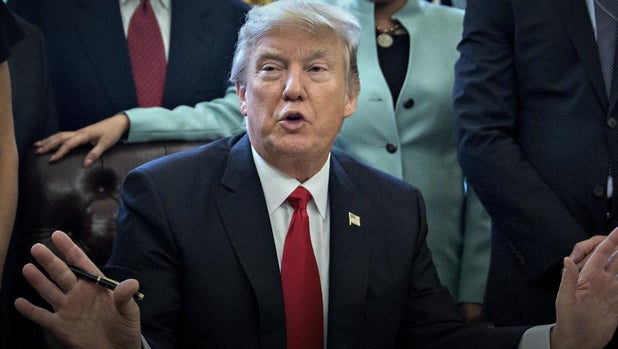 Google uncovers Russia-backed ads used to meddle in 2016 US election – The Japan News
Donald Trump is acting like a fifth-grade bully – CNN
Donald Trump announces he has a high IQ, then immediately makes a dumb error that proves otherwise

Even as Americans have moved on to the latest series of crises surrounding Donald Trump and his instability, Trump himself is still hung up on Morongate. Days after it was revealed that Trump's Secretary of State Rex Tillerson had called him a "moron" behind his back, Trump is still publicly obsessing over the matter. Shortly after Trump declared that he's smarter than Tillerson, he went on to prove otherwise by using a word that doesn't exist.

This morning it was revealed that Trump said the following to Forbes Magazine regarding Tillerson having called him a moron: "I think its fake news, but if he did that, I guess well have to compare IQ tests, and I can tell you who is going to win." (link). Tillerson was never accusing Trump of having a low IQ, and instead called him a moron due to his stupidly inappropriate behavior. But after Trump's interview went public, we got to the serendipitous part.

Trump tweeted "The Failing @nytimes set Liddle' Bob Corker up by recording his conversation. Was made to sound a fool, and that's what I am dealing with!" First, it needs to be pointed out that this is not at all what happened. Conversations of this type are routinely recorded with the interview subject's knowledge, so Trump is inventing an imaginary controversy. Then there's the part where he made up a new word because he couldn't figure out what he was trying to say.

Senator Corker is a fairly short guy, so Trump was clearly trying to make fun of his height. But Donald Trump's use of the imaginary word Liddle particularly with a random apostrophe after it has set off widespread debate on Twitter as to which real word he might have intended. Some think he misspelled Little. Others have argued that he was aiming for lil' which would explain the apostrophe, while still others believe he meant Widdle and was randomly trying to sound like Elmer Fudd. In any case, so much for Trump having a high IQ. He doesn't even know how words work and he may now think he's a cartoon character.

The post Donald Trump announces he has a high IQ, then immediately makes a dumb error that proves otherwise appeared first on Palmer Report.
Donald Trump announces he has a high IQ, then immediately makes a dumb error that proves otherwise

Donald Trump announces he has a high IQ, then immediately makes a dumb error that proves otherwise

Donald Trump announces he has a high IQ, then immediately makes a dumb error that proves otherwise


This is embarrassing, even by Trump's standards
The Entertainer

It is becoming increasingly clear that to speak of a Trump presidency is a misnomer. There is no presidency, at least not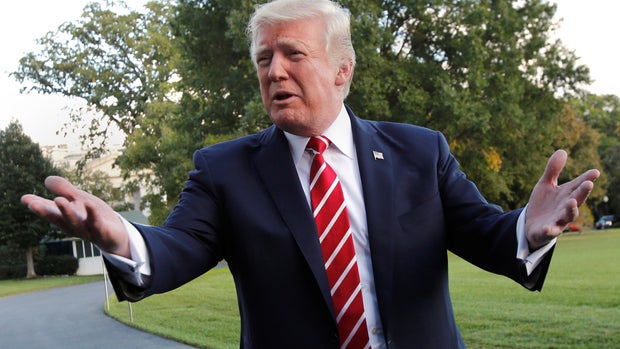 Rohrabacher Seeks to Inform Trump WikiLeaks' Claim Russia Didn't Hack Emails – Newsmax
Trump won't give up this false tax claim – Politico
Previewing health order, Trump vows 'great, great' insurance – CNN
Trump Readies Major Change in Health Care Without Congress – NBCNews.com
'The President Show' Sends 'Trump' To Boot Camp With Transgender Soldiers

Oddly, his extensive swamp training was no help to him.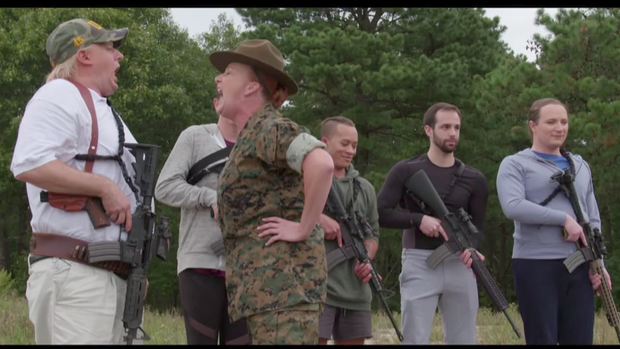 Democratic Member Isn't Sure If Trump Voter Fraud Panel Will Ever Meet Again

The Maine secretary of state slammed another member for disparaging the very idea of Democrats on the commission.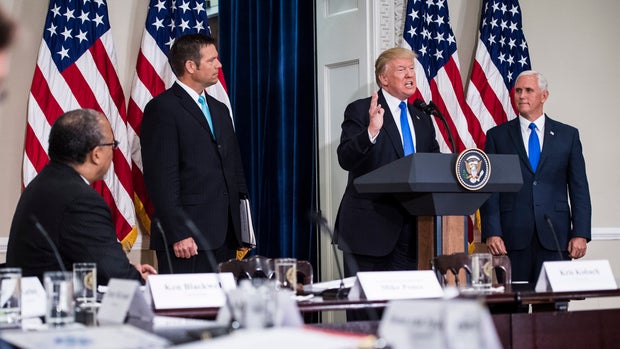 Sheryl Sandberg is headed to DC to do damage control on Facebook's Russian ad problem – Recode
The deafening silence thats destroying Donald Trump

Bob Corker publicly stated this week that Donald Trump is too psychologically unstable to be President of the United States, making for a grand total of one Republican Senator who's been willing to say so. Corker also happens to be the one who's retiring in a year and doesn't have to worry about what he says. But as we speak, it's not Corker's words that are destroying what's left of Trump's tenuous grasp on the presidency it's what's not being said.

It's true that no other GOP Senator has yet been willing to publicly speak up in agreement with Bob Corker. But what's more important right now is that none of them are willing to speak at all. That silence stood out on Sunday, and became official when Wolf Blitzer announced on Monday that every Republican in the Senate had turned down an offer to appear on CNN that day.

The Republicans aren't hanging Corker out to dry by remaining silent; they're hanging Trump out to dry. Corker is saying the kinds of things that no sitting Senator in the modern era has ever publicly said about a president of his own party. This is an unprecedented development yet not one of the other Republican Senators is willing to even partially defend Trump against Corker's attacks. Sure, they're letting Corker take the brunt of Trump's retaliatory tantrums. But that's the whole point, because Corker has nothing to lose and couldn't care less about absorbing Trump's barbs.

By remaining silent as Bob Corker continues to pound home the message that Donald Trump is psychologically unstable, along with the clear implication that he needs to be ousted from office, the other Republican Senators are allowing Corker's message to take hold and become the de facto position of the party. If the GOP didn't want Corker setting the stage for an eventual ouster, they'd be publicly pushing back against his message. Instead, they're purposely letting him set that stage for them.

The post The deafening silence that's destroying Donald Trump appeared first on Palmer Report.
Nunes signs off on new subpoenas to firm behind Trump-Russia dossier – CNN
"*The deafening silence thats destroying Donald Trump

"*The deafening silence thats destroying Donald Trump

The deafening silence thats destroying Donald Trump


This is hurting him more than anything that's being said
Firm behind Trump-Russia dossier subpoenaed by House panel – ABC News
Report: House Intel chief signs off on new subpoenas in Russia probe – The Hill
Firm behind Trump-Russia dossier subpoenaed by House panel – Washington Post
Carter Page says he won't testify before Senate Intelligence panel in Russia probe – Politico
The Trump White House's 'joke' excuse – CNN
Political research firm behind Trump-Russia dossier subpoenaed by House intelligence committee – PBS NewsHour
Trump challenges Tillerson to an 'IQ test.' The White House claims it was 'a joke.' – Washington Post
–