Mike Nova's Shared NewsLinks
US congressional panels spar over 'Trump dossier' on Russia contacts – Reuters.com
If Trump Wants A War With Women, These Lawyers Are Ready For Battle
Fact Versus Fiction in the Steele Dossier on Donald Trump
russian intelligence spied on white house – Google Search
german intelligence spied on white house – Google Search
john kelly phone – Google Search
Trump chief of staffs phone was breached for nearly a year, say sources
Trump chief of staffs phone was breached for nearly a year, say sources
How Russia Harvested American Rage to Reshape U.S. Politics
How Russia Harvested American Rage to Reshape US Politics – New York Times
Trump plans to visit Las Vegas on Wednesday, calls shooting an act of pure evil
Trump plays golf with Sen. Lindsey Graham, at times a critic of the president
Voice of America: Texas Tech Police Officer Killed, Suspect in Custody
ISIS Fighters, Having Pledged to Fight or Die, Surrender en Masse – New York Times
Iran warns US against imposing further sanctions – Reuters
US, Turkey Suspend Visas for Visitors as Arrest Tiff Escalates – Bloomberg
Harvey Weinstein Forced Out of His Own Company – Variety
Richard H. Thaler Wins 2017 Nobel Economics Prize – Bloomberg
Exclusive: Vegas killer described his unusual habits in 2013 testimony – CNN
DHS is not extending Jones Act waiver for Puerto Rico – CBS News
Texas Tech campus locked down, 'shooter at large' – Fox News
google – Google Search
Google uncovers Russian-bought ads on YouTube, Gmail and other platforms
Google Finds Accounts Connected to Russia Bought Election Ads
Stephen Paddock Wanted To 'Make People Happy,' Friend Says of Suspected Las Vegas Shooter
Mike Nova's Shared NewsLinks
US congressional panels spar over 'Trump dossier' on Russia contacts – Reuters.com
---
If Trump Wants A War With Women, These Lawyers Are Ready For Battle
---
The newly formed Legal Network for Gender Equity was created to combat the White House's "all-out assault on women's rights."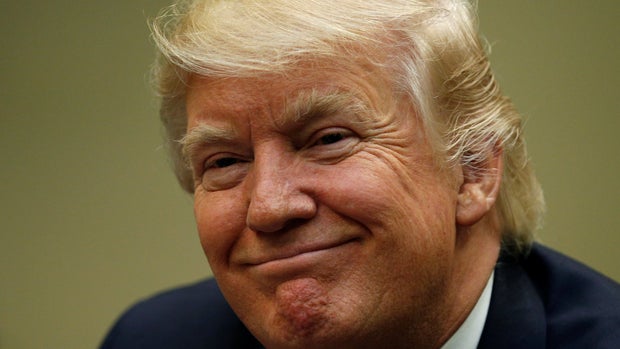 Fact Versus Fiction in the Steele Dossier on Donald Trump
---
President Donald Trump. BRENDAN SMIALOWSKI/AFP/Getty Images
Nine months ago today, a salacious report appeared that alleged close ties between the Kremlin and President-elect Donald J. Trump, thereby upending American politics. Published by BuzzFeed, the so-called Steele dossier ignited a firestorm with its assertions that Russian intelligence had quietly boosted the president-elect for years and possessed embarrassing personal and financial information on the man about to enter the White House.
That Moscow has such compromising material, what the Russians term kompromat, on Trump led to awkward questions that the still-forming White House brushed away with counterclaims that the entire dossier is fake, a put-up job. The president termed the detailed, 35-page dossier a "hoax," "totally made-up stuff," and dismissed it altogether as just more "fake news," to cite Trump's favorite phrase.
The matter has taken on renewed urgency with reports that the Steele dossier is being closely examined by Special Counsel Robert Muller, including dispatching investigators to Britain to interview Christopher Steele, the dossier's complier. A security consultant and former officer of Britain's Secret Intelligence Service (popularly known as MI6) with considerable experience in Russian matters, Steele presumably had a lot to say.
Mueller's investigators want to know more about the dossier's background, about which there remain questions—even though the essential outline of how it came to be is already clear. Steele's dossier is something rarely seen by the public: a raw, unfiltered human intelligence assessment. This is the sort of thing Steele compiled during his MI6 service, so it's no surprise that he repeated the exercise when he examined Trump's Kremlin connections.
However, such raw HUMINT reports are unfamiliar to the public, which focused on Steele's porn-worthy allegations more than the substance of alleged collusion between Trump and Moscow. The dossier, being unfiltered intelligence, some of it derived from second-hand sources in Russia, is best considered lead information only, that is, a jumping-off point for additional investigation—not the final word on anything. As a stand-alone report, its uses are limited for any seasoned intelligence analyst.
Not to mention that there have always been good reasons to doubt some of Steele's revelations. While the dossier's depiction of Kremlin politics—what spies call "atmospherics"—are undeniably true, many of the specifics are unverifiable. When the dossier appeared in January, veteran Kremlin-watcher David Satter observed that the whole exercise reeked of a Russian provocation, making a case that's plausible to those who understand Chekists.
Satter noted that the dossier nicely met Vladimir Putin's overall objectives, in particular making American politics as bitter, divided, and unpleasant as possible, while not revealing very much substance. Its observations about Kremlin atmospherics, while accurate, were mostly pedestrian. Moreover, Satter made an important observation about the dossier's best-known claim regarding a pornographic tape allegedly made of Trump during a 2013 visit to Moscow:
"The description of Trump's using prostitutes to urinate on the bed in the Ritz-Carlton Hotel in Moscow, where the Obamas slept, bears a striking resemblance to the work of the 'novelists' in the Russian Federal Security Service whose job it is to come up with stories to discredit individuals without much regard for plausibility. My entry in Wikipedia was recently changed to say that I was expelled from Russia in 2013 for running a brothel with underage girls. The style is eerily similar."
Indeed it is, and the dossier's "pee-pee tape" claim is viewed with derision by most Western spies who know the Russians. It's very likely that the Kremlin possesses kompromat on the president—senior intelligence sources from several countries have confirmed to me that unpleasant videos of Trump exist—yet there's no reason to believe Steele's particular claim here, without corroborating evidence.
The idea that the Steele dossier represents an exercise in Chekist provokatsiya gets more plausible the more you look at it. It's very much in the habits of Russian intelligence to disseminate a great deal of accurate information, sometimes muddied, in the service of a greater lie. The KGB's successors are highly adept at assembling disinformation that results in more questions than answers for Western investigators. There's no doubt that the dossier created enormous political churn in Washington—including murky assertions that haven't been resolved yet and perhaps never will be.
Take one of the dossier's explosive claims, namely that Michael Cohen, Trump's personal lawyer, secretly meet with Kremlin officials in Prague in 2016 to coordinate propaganda operations to harm Hillary Clinton's campaign. Now, we know that Moscow certainly did push a lot of propaganda against Clinton in 2016, through spies, online trolls and cut-outs like Wikileaks. We can also now confirm some degree of collusion between the Trump campaign and Russians with Kremlin connections. And Cohen certainly appears to possess questionable ties to Russia that merit examination.
Moreover, it's perfectly plausible that the Prague meeting happened. The Czech capital, as I've previously noted, is a hotbed of Russian espionage activity; Kremlin spies would consider Prague a "safe" European venue for such a clandestine meeting with Team Trump. Not to mention that an important Russian hacker believed to be tied to 2016 online propaganda against Clinton has been arrested in Prague.
But did the August 2016 meeting actually happen? Cohen, predictably, has categorically denied that anything of the sort transpired, dismissing the dossier's claim as "entirely false." He may be telling the truth, or at least a half-truth. On the heels of BuzzFeed's publication of the dossier, Newsweekreported that Estonian intelligence spied on the Prague meeting, citing an unnamed "Western intelligence official." Word quickly circulated in spy circles that this constituted proof of Steele's claim.
Except it doesn't. Estonia has fine spy services, but they excel at counterintelligence and technical intelligence. Their reach is limited, as one should expect of a country with only 1.3 million people. Nobody I know in Tallinn's security circles had heard of Estonians spying on a meeting in far-away Prague—an impossibility given the tiny country's size, where everybody in the security agencies knows everybody else
Not to mention that Estonians wouldn't dare conduct an espionage operation in Prague by themselves, what spies call a "unilateral." The Czech Republic is a fellow member of NATO and the European Union, and Tallinn would have informed Prague of its spy plans, and most likely it would have turned into a joint Czech-Estonian spy operation against the Russians. Again, nobody in Prague I know heard anything about this sort of thing happening in August 2016.
On top of that, it's highly likely the Estonians (and Czechs) would have informed the U.S. Embassy in Prague of their joint operation, since the targets included Americans—some of them closely tied to the Republican presidential nominee. Then, American spies would have gotten involved in the operation too, and even more people would have known about it. Nobody I know in our Intelligence Community heard anything about the alleged Prague meeting.
To sum up, there's every reason to think Team Trump colluded with the Russians in 2016, but there's simply no convincing evidence that the Prague meeting happened in August of that year. Meanwhile, there are plenty of strong hints that it did not. It's entirely possible that Michael Cohen secretly met with Kremlin representatives in other European cities—nobody acquainted with this story would be surprised by that—but Cohen's specific denial here may well be accurate.
The Steele dossier should be treated with caution. The Kremlin has long run complex spy stories together—creating "faction" by mixing bona fide information with disinformation—to confuse Western intelligence, and they may very well have done it again here. Those seeking the truth of Donald Trump's relationship with Moscow should view the dossier as a jumping-off point for more investigation and no more. Otherwise, you may get quickly lost in what seasoned counterspies term the wilderness of mirrors.
John Schindler is a security expert and former National Security Agency analyst and counterintelligence officer. A specialist in espionage and terrorism, he's also been a Navy officer and a War College professor. He's published four books and is on Twitter at @20committee. 
More by John Schindler:
Reports Reveal Sorry State of Security at the National InSecurity Agency
False Flag Terrorism: Myth and Reality
The Dead Sing With Dirt in Their Mouths
russian intelligence spied on white house – Google Search
| | |
| --- | --- |
| | mikenova shared this story from russian intelligence spied on white house – Google News. |
---
german intelligence spied on white house – Google Search
---
john kelly phone – Google Search
---
White House chief of staff John Kelly turned in his personal phone to tech support after complaining it wasn't working properly for months, …
Trump chief of staffs phone was breached for nearly a year, say sources
---
The personal cell phone of the White House Chief of Staff John Kelly (photo) was compromised by persons unknown and may have been bugged for nearly a year, according to United States government officials. General Kelly retired from the US Marine Corps in 2016, after serving as chief of the US Pentagon's Southern Command, where he supervised American military operations in Latin America and the Caribbean. Soon afterwards, he was appointed by US President Donald Trump to lead the Department of Homeland Security, which he joined in January of 2017. Six months later, however, he replaced Reince Priebus, who resigned abruptly from the post of White House Chief of Staff, citing differences over management style with the Trump administration.
According to the online news outlet Politico, the breach of Kelly's personal phone was discovered last summer, after the retired general sought the advice of the White House's technical support staff. Kelly told the technical experts that his phone's operating system had been malfunctioning for several months and that software updates seemed to make the problem worse. Once the breach was discovered, White House staff summarized the findings of the probe into Kelly's phone in a one-page memorandum. Three people who read the document spoke anonymously to Politico. The news outlet said that, according to the White House memorandum, it is unclear how and when Kelly's phone was breached. There is also no information in the document about how much and what kind of information was compromised throughout the duration of the breach. Politico cited a White House spokesman who claimed that the chief of staff used his personal phone sparsely and never for government business.
However, depending on the level of the breach, hackers could have used the compromised phone to listen in to Kelly's private conversations —in and out of the White House— even when the phone was not in use but simply turned on. It follows that if the breach of Kelly's phone was orchestrated by a foreign government, the magnitude of the compromise may be substantial. Politico reports that digital forensics experts are now reviewing Kelly's travels in the past year, as part of a widening investigation into the breach. Meanwhile, the general has been issued a new phone for his personal use.
► Author: Joseph Fitsanakis | Date: 10 October 2017 | Permalink
Trump chief of staffs phone was breached for nearly a year, say sources
---
The personal cell phone of the White House Chief of Staff John Kelly was compromised by persons unknown and may have been bugged for nearly a year, according to United States government officials. 
How Russia Harvested American Rage to Reshape U.S. Politics
---
"This is cultural hacking," said Jonathan Albright, research director at Columbia University's Tow Center for Digital Journalism. "They are using systems that were already set up by these platforms to increase engagement. They're feeding outrage — and it's easy to do, because outrage and emotion is how people share."
All of the pages were shut down by Facebook in recent weeks, as the company conducts an internal review of Russian penetration of its social network. But content and engagement metrics for hundreds of posts were captured by CrowdTangle, a common social analytics tool, and gathered by Mr. Albright.
One Russian Facebook page, the United Muslims of America, frequently posted content highlighting discrimination against Muslims. In June 2016, it posted a video originally made by Waqas Shah, 23, an online video creator from Staten Island. In the video, Mr. Shah dressed in a thobe, a traditional ankle-length gown worn by Arab men, walked through New York's Union Square, where he is shoved and harassed by another actor pretending to be a bully to see how bystanders react.
The video ends with Mr. Shah pointing out New York's hypocrisy: The city claims to be a "melting pot," but no one intervened while he was getting harassed. Mr. Shah's original video, posted on YouTube in June 2016, was a viral hit that attracted more than three million views. A week after he posted it, United Muslims of America copied the video to its group page without the original YouTube link, a process known as ripping. There, Mr. Shah's video become the Russian page's most popular post, earning more than 150,000 interactions.
Mr. Shah said when he noticed the ripped video, he wrote to the administrator of the United Muslims account, asking them to add the link to his original YouTube video. His main concern, Mr. Shah said, was that the page was stealing his views. Told that his video had been used by Russian accounts to sow division in the United States, Mr. Shah said there wasn't anything he could do about it.
"There are always going to be people who manipulate things to their agenda," he said.
When Being Patriotic posted a brief message last year rallying Americans against proposals to expand refugee settlements in the United States, it was liked, shared or otherwise engaged with by more than 750,000 Facebook users. Eventually, it came across the feed of Len Swanson, 64, a Republican activist from Houston and an avid Trump supporter.
Mr. Swanson, who frequently posts long commentaries on LinkedIn and Facebook, then used the message and photo to open one of his own posts, attacking Hillary Clinton and the Democrats. The message Mr. Swanson borrowed also appears on a conservative meme website, with a photo that at least one newspaper has credited to the United States Navy.
"I usually publish an article several times a week, to keep driving the narrative," Mr. Swanson said in an interview. He was not bothered, he said, by becoming an unwitting cog in the Russian propaganda machine. "You know we do the same damn thing over there," Mr. Swanson said. "What do you think — we're saints?"
In early 2016, Being Patriotic copied and pasted a story from the conspiracy site InfoWars, saying that federal employees had taken "land from private property owners at pennies on the dollar." The Russian page added some original text: "The nation can't trust the federal government anymore. What a disgrace!"
This past March, another of the Russian pages, Secured Borders, reposted a video that it attributed to Conservative Tribune, part of the conservative and pro-Trump sites run by Patrick Brown. The video, which falsely claims that Michigan allows Muslim immigrants to collect welfare checks and other benefits for four wives, originated on a YouTube channel called <a href="http://CleanTV.com" rel="nofollow">CleanTV.com</a>. The Facebook post has been removed, but a version remains up on the meme site Me.Me.
Mr. Brown did not respond to an email seeking comment. But Gerald McGlothlin, the president of CleanTV — and a contributor to other sites run by Mr. Brown — confirmed in an email that his company had created the original YouTube video.
The Blacktivist Facebook page appears to have specialized in passionate denunciations of the criminal justice system and viral videos of police violence, many of them gathered from Facebook and YouTube. In May, Blacktivist also posted a message drawn from news stories about the death of Jayson Negron, a teenager in Bridgeport, Conn., during a confrontation with police. Such posts soon found an authentic audience: The Negron post was reposted by a verified Facebook account belonging to Black Lives Matter Chicago, according to a cached copy.
As lawmakers debate tighter regulation for companies like Facebook, the trail of Russian digital bread crumbs underscores how difficult it will be to purge social media networks of foreign influence, or even to hamper the covert propaganda campaigns carried out on social platforms by Russia, China and other countries.
Copying other people's content without proper attribution can be a violation of the social networks' rules. But the content itself — the videos, posts and Instagram memes borrowed and shared on the Russian pages — are not explicitly violent or discriminatory, so they do not violate the rules of those services. Instead, they are precisely the type of engaging content these platforms are hungry for.
The Russian campaign also appears to have been tailored to exploit the companies' own strategies for keeping users engaged. Facebook, for example, pushed people to interact more in Groups like the ones set up by the Russians, where users can "share their common interests and express their opinion" around a common cause. LinkedIn, the professional social network owned by Microsoft, is geared toward encouraging users like Mr. Swanson to create articles and other content.
"The strategies are no mystery," said Michael Strangelove, a lecturer on internet culture at the University of Ottawa. "Foreign powers are playing within the rules of the game that we wrote."
A spokesman for Facebook declined to comment. LinkedIn said Mr. Swanson's post did not violate the site's terms of service.
"The challenges posed by the dissemination of fake news and other harmful content through technology platforms are serious," said Nicole Leverich, a spokeswoman for LinkedIn. "We actively address suspected violations of LinkedIn's terms of service such as harassment, fake profiles, and misinformation on our platform."
The Russians appear to have insinuated themselves across American social media platforms and used the same promotional tools that people employ to share cat videos, airline complaints and personal rants. Many of the posts on Being Patriotic also match pre-made, shareable graphics on sites like <a href="http://ConservativeMemes.com" rel="nofollow">ConservativeMemes.com</a>, nestled alongside other conservative content made for sharing on social media.
Boosted by Russian accounts, the material was quickly picked up by other American users of Facebook, spreading the posts to an even bigger audience. The Russian presence appeared to be layered throughout different platforms: Some of the Facebook accounts, including Being Patriotic, had linked accounts on Instagram and Twitter, according to deleted content captured in Google's cache.
John W. Kelly, the founder of Graphika, a commercial analytics company in New York, said the Russians appeared to have a consistent strategy across different platforms. Graphika has tracked thousands of social media accounts whose content closely tracks Russian information operations, promoting articles and videos about WikiLeaks dumps of stolen emails and "false flag" conspiracies about Syrian chemical weapons.
The Russian accounts intermingle with real groups of Facebook or Twitter users — from white nationalists to Bernie Sanders supporters — and seek to manipulate and radicalize them, Mr. Kelly said.
The Russian-influenced networks frequently promote obscure conservative YouTube channels such as the Next News Network and the Trump Breaking News Network, driving up their views and advertising revenue. A video posted in February by a conservative internet radio host, who claimed that 30 politicians were about to be arrested in connection with the "Pizzagate" hoax, racked up more than 300,000 views on YouTube. Another YouTube video, claiming that Michelle Obama had 214 personal assistants and had purchased four yachts with taxpayer money, had close to a million views.
Rather than construct fake grass-roots support behind their ideas — the public relations strategy known as "Astroturfing" — the Russians sought to cultivate and influence real political movements, Mr. Kelly said.
"It isn't Astroturfing — they're throwing seeds and fertilizer onto social media," said Mr. Kelly. "You want to grow it, and infiltrate it so you can shape it a little bit."
How Russia Harvested American Rage to Reshape US Politics – New York Times
---
Trump plans to visit Las Vegas on Wednesday, calls shooting an act of pure evil
---
President Trump plans to travel to Las Vegas on Wednesday following a massacre at a country music festival in which at least 50 people were killed and more than 400 were injured late Sunday, making it the deadliest mass shooting in modern American history. "It was an act of pure evil," Trump said somberly, standing in the Diplomatic Room at […]
Trump plays golf with Sen. Lindsey Graham, at times a critic of the president
---
President Trump is playing golf Monday with Sen. Lindsey O. Graham (R-S.C.), who has at times been a thorn in the president's side. The two men, who feuded most recently in August, are spending the Columbus Day holiday at Trump National Golf Club, the president's private course in Northern Virginia. They were planning to play golf together, […]
Voice of America: Texas Tech Police Officer Killed, Suspect in Custody
---
Police apprehended a 19-year-old student accused of fatally shooting a Texas Tech University police officer at the campus police station Monday night. University officials issued an alert saying the suspect was taken into custody and that the campus lockdown order had been lifted. In an earlier statement, the university identified the suspect as Hollis Daniels. According to a university statement, campus police made a student welfare check Monday evening and – upon entering the room – found evidence of drugs and drug paraphernalia. Officers then brought the suspect to the police station for standard debriefing. During this time, the suspect pulled a gun and mortally shot an officer, Texas Tech Police Chief Kyle Bonath said. The suspect fled on foot and later apprehended by … (campus police) near the Lubbock Municipal Coliseum. Texas Tech officials initially issued a lockdown alert to students on social media, urging those on campus to take shelter in a safe location. The family of the officer is in the thoughts and prayers of the Texas Tech community, said Texas Tech President Lawrence Schovanec. I want to express my deep appreciation to the Texas Tech Police Department, Lubbock Police Department, Lubbock Sherriff's Office, and other state and federal law enforcement officials for their response. Texas Gov. Greg Abbott also issued a statement about the shooting late Monday, saying hearts go out to the family of the police officer killed. Abbott also said he had mobilized state law enforcement resources to aid in the investigation.
 Voice of America
ISIS Fighters, Having Pledged to Fight or Die, Surrender en Masse – New York Times
---
Iran warns US against imposing further sanctions – Reuters
---
US, Turkey Suspend Visas for Visitors as Arrest Tiff Escalates – Bloomberg
---
Harvey Weinstein Forced Out of His Own Company – Variety
---
Richard H. Thaler Wins 2017 Nobel Economics Prize – Bloomberg
---
Exclusive: Vegas killer described his unusual habits in 2013 testimony – CNN
---
DHS is not extending Jones Act waiver for Puerto Rico – CBS News
---
Texas Tech campus locked down, 'shooter at large' – Fox News
---
google – Google Search
---
Google has found evidence that a Russian government campaign used the company's platforms to spread propaganda, according to a new …
Google uncovers Russian-bought ads on YouTube, Gmail and other platforms
---
Google Finds Accounts Connected to Russia Bought Election Ads
---
The ads appeared mainly alongside Google's search results or on websites that use Google ads outside the search company's own sites. It was not clear whether such ads appeared on YouTube or the Gmail email service, the person said.
There is a chance that Google may find other ads from Russian-linked accounts, the person familiar with the investigation said.
Microsoft, a distant rival to Google in the internet search and advertising market, said Monday evening that it too was examining whether suspected Russian agents used its services to show political ads during the 2016 election. Microsoft's Bing search engine accounts for about 23 percent of searches in the United States, compared with more than 63 percent for Google, according comScore, an internet measurement firm.
Google has been called to testify at a Senate Intelligence Committee hearing on Nov. 1. But it has so far escaped the intense scrutiny confronting Facebook after the social network admitted that it discovered 470 profiles and pages to the internet Research Agency, a Russian company with ties to the Kremlin.
The top Democrat on the House Intelligence Committee, Representative Adam B. Schiff of California, said on Monday that it should not be surprising that Russians were using Google as well as Facebook and Twitter. The only thing that is surprising, he said, is that it took so long for Google to find the activity.
"It will take more time and length and breadth to know what Russia did on social media," Mr. Schiff said. "But the themes are consistent across platforms: the desire to help Donald Trump, to hurt Hillary Clinton and the desire to set Americans against each other."
In addition to the Senate committee hearing, Google and Facebook are expected to testify at another Nov. 1 hearing before the House Intelligence Committee. Twitter was also invited to the House committee hearing, but it was not clear on Monday whether officials from the company planned to attend.
Facebook has said the Russian company had placed 3,000 ads on its network at a cost of about $100,000. Last month, Twitter said it had found about 200 accounts that appeared to be linked to a Russian campaign to influence the election.
Google is the only company that sells more digital advertising than Facebook, and its role in the coordinated Russian campaign has been a source of intense speculation in Washington and Silicon Valley. The Washington Post reported that Google had found that Russian agents hoping to spread misinformation had spent tens of thousands of dollars on the company's advertising platforms.
But Google's investigation has not found the same type of pinpoint advertising that Russian agents conducted on Facebook. The social network allows advertisers to target its audience with more specificity than Google, including users with a wide range of political leanings.
The 2016 presidential election was the first time that Google allowed targeting by political leanings and it allowed just two categories — left-leaning and right-leaning.
However, Google has not found any evidence that the ads from the accounts suspected of having ties to the Russian government used these political categories or geographic parameters to focus on specific groups, the person familiar with the company's investigation said. The ads were much more broad, aimed at English-language queries or any users in the United States, for example.
A Google spokeswoman, Andrea Faville, said the company had a policy that limited political ad targeting and prohibited targeting based on race and religion.
"We are taking a deeper look to investigate attempts to abuse our systems, working with researchers and other companies, and will provide assistance to ongoing inquiries," Ms. Faville said.
On Facebook, fake Russia-linked accounts — in which fictional people posed as American activists — promoted inflammatory messages on divisive issues. Those accounts bought advertising to promote those messages and reach a bigger audience within the Facebook universe, while promoting the incendiary posts to different locations or people with established political leanings for maximum impact.
The Russian-linked accounts did not target ads based on political affiliation, but it raises the question of why Google allowed such targeting for the 2016 election when it had not done so in the past. The only location where Google allows ad targeting by political affiliation is the United States.
Google is working with Jigsaw, a think tank owned by its parent company, Alphabet. Jigsaw has been doing research for 18 months on fake news and misinformation campaigns and Google is applying some of those findings in the investigation into Russian election meddling, the person said. It is also working with other technology companies like Facebook and Twitter, in addition to independent researchers and law enforcement.
Stephen Paddock Wanted To 'Make People Happy,' Friend Says of Suspected Las Vegas Shooter
---
Law enforcement officials have struggled to determine a motive for suspected Las Vegas gunman Stephen Paddock, and even longtime friends and family members have expressed difficulty in understanding why he could have murdered 58 people and injured hundreds more, before killing himself.
One such friend, Lisa Crawford, expressed sorrow over the shooting before describing how her previous experience with Paddock, 64, gave no indication of the horror he was allegedly planning.
"He actually cared about everybody," Crawford told ABC's Good Morning America on Monday. "He tried to make people happy; he tried to make people care, and I don't know what happened to him."
Keep up with this story and more by subscribing now
Between 2006 and 2012, Crawford reportedly managed an apartment that Paddock owned and said she and the alleged mass shooter were close friends. She also described emails exchanged with Paddock.
"I have read them over and over and over again," Crawford said. "I've even looked at some photos online of, I guess, him and his girlfriend. You know I was even trying to look into his eyes to see if I saw something that wasn't normal, you know. No, I didn't see anything."
Crawford added that she wanted to try to find any possible reason for why Paddock carried out the worst mass shooting in the modern U.S. history.
"I want closure for these people," Crawford said. "I can't believe that the person that I knew would even consider hurting somebody. I want so bad to have answers for people. I want to solve this. I want us to do whatever I can to tell the authorities to look here, look there."
She added, "I have cried for those people, so many times I almost feel like I'm out of tears sometimes. It could have been my mom, my children."
Since the shooting on October 1, local and federal investigators have pieced together information about Paddock's life and his time leading up to the shooting. He was an accountant and also known to be a major gambler. Federal officials found 19 firearms and pounds of explosives during an initial search of his Mesquite, Nevada, home a week ago, according to the Associated Press.
Federal officials also interviewed Paddock's brother, Eric, for a second time Sunday, the Las Vegas Journal-Review reported, and he said the sessions lasted about five hours and included Las Vegas Metropolitan Police members and a psychologist.
"I'm here to help them move forward with their investigation," Eric Paddock told the paper. "I want to help them understand what they're seeing."
Eric Paddock arrived in Las Vegas Saturday from Orlando, Florida, to pick up his brother's remains. Paddock reportedly killed himself in the suite at the Mandalay Bay Hotel from which he shot into a music festival crowd.
–