Selected and Saved News Stories – Trump 
Saved Stories – 1. Trump
The increasing specter of a military coup against Donald Trump

Even as the United States Constitution huffs and puffs and tries to put out the fires being set daily by Donald Trump, his deranged criminality continues to expose the limitations of a two century old document that we had hoped was infallible. Now that it's become clear just how psychologically unstable Trump is, we have another problem on our hands: the specter of a de facto military coup.

This week Republican Senator Bob Corker sounded the alarm on Donald Trump's unstable nature, while pointing that a pair of retired military Generals James Mattis and John Kelly may be the only ones currently standing in the way of nuclear armageddon. Vanity Fair writer Gabriel Sherman appeared on MSNBC this week and said that a prominent Republican has privately told him he imagines a scenario in which Mattis and Kelly have to physically tackle Trump as he lunges for the nuclear launch mechanism. In such a scenario we'd all want to root for Mattis and Kelly, but therein lies the problem.

General Mattis is the Secretary of Defense, but has no legal or Constitutional authority whatsoever when it comes to interfering with the actions of the U.S. President. General Kelly is merely the White House Chief of Staff, and has no authority of any kind. Even if these two men were still active Generals, they'd still have no authority to override the President. If Trump were attempting to launch a nuclear missile, and they physically tried to stop him from doing so, they'd be engaging in a coup.

In such a scenario, the Secret Service would be legally required to arrest Mattis and Kelly on the spot but would they do it? If Trump was a few seconds away from sealing all our deaths with the press of a button, with whom would the Secret Service ultimately side? With whom would the military itself side? Much as we'd all like Trump ousted, military coups have a fairly bad historical record of getting democracies back on track when they've gone awry. If two legally powerless retired Generals are the only reason we're all still alive, that alone means Donald Trump must be impeached by Congress and removed immediately.

The post The increasing specter of a military coup against Donald Trump appeared first on Palmer Report.
Donald Trump spitefully lays the groundwork for firing General John Kelly

For the past week we've seen increasing hints of it from behind the scenes. Now it's coming from Donald Trump's own mouth: this evening he began publicly laying the groundwork for ousting General John Kelly as his White House Chief of Staff. The most jarring part is that Trump's decision to go full-frontal against Kelly is coming just one day after Bob Corker publicly opined that Kelly was just about the only thing keeping Trump from falling apart thus suggesting that Trump is now looking to oust Kelly out of spite.

On Tuesday evening, Trump tweeted "The Fake News is at it again, this time trying to hurt one of the finest people I know, General John Kelly, by saying he will soon be fired. This story is totally made up by the dishonest media.The Chief is doing a FANTASTIC job for me and, more importantly, for the USA!" Here's the kicker: by and large, the media is not reporting this to begin with. No major news outlet has reported that Trump is considering firing Kelly.

To be frank, Palmer Report is the only news outlet that's even broached the topic this week and we doubt Trump is sitting around reading us. Instead, Trump is tweeting this so that it will become a headline story for the mainstream media. The media should have picked up on the signs this past week, from Trump bumping Kelly off Air Force One at the last minute (link), to Trump's people leaking the story about Kelly's phone having been hacked over the summer (link). Trump was trying to soften up the ground for firing Kelly, but the media largely didn't bite so now he's trying a more direct approach.

The most disturbing aspect of this may be the timing. Donald Trump has clearly wanted to get rid of John Kelly for at least a week. But now that a Republican Senator is humiliating Trump by pointing out that Kelly is his babysitter, Trump is suddenly taking a more direct approach for trying to oust Kelly. This suggests he's being motivated out of sheer spite.

The post Donald Trump spitefully lays the groundwork for firing General John Kelly appeared first on Palmer Report.
US flies bombers over Korea as Trump discusses options – Reuters

Reuters

US flies bombers over Korea as Trump discusses options

Reuters

SEOUL/WASHINGTON (Reuters) – The U.S. military flew two strategic bombers over the Korean peninsula in a show of force late on Tuesday, as President Donald 

Trump

 met with top defense officials to discuss how to respond to any threat from North Korea.
Mensa Offers To Give IQ Tests To Donald Trump And Rex Tillerson

Trump has boasted of his intelligence. Here's his chance to prove it.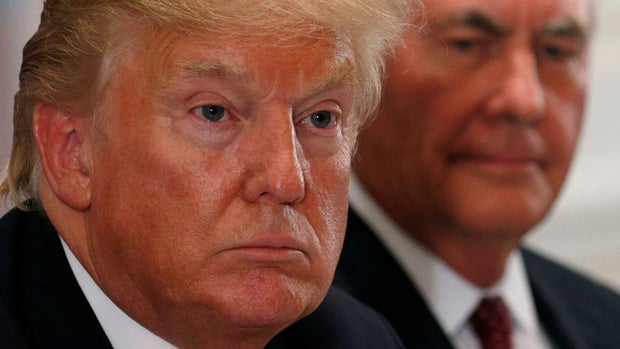 Devin Nunes goes totally berserk in Donald Trumps Russia scandal

We all remember Devin Nunes, the Republican Chairman of the House Intelligence Committee who acted so unethically in trying to protect Donald Trump in the Russia scandal that he ended up having to recuse himself. Now Nunes is back, claiming that he never actually recused himself, and he's begun taking recklessly berserk actions that are setting off all the alarms.

After having been booted off his own committee's Trump-Russia investigation, Nunes has decided to essentially begin running his own rival investigation. He's misusing his position as committee chairman to unilaterally issue subpoenas without even so much as informing the Republicans or Democrats on his committee. In fact Nunes has even sent a subpoena to Trump's Attorney General Jeff Sessions, according to a CNN report (link), in a move so nefarious and nonsensical it's as if James Bond fell down and hit his head.

Even at a time when the entirety of the United States government is in danger of veering out of control thanks to Donald Trump's unprecedented instability, the actions of Devin Nunes are almost uniquely out of control. He's now basically trying to run his own shadow government, having decided apropos of nothing that he personally has authority over everyone from the Attorney General to the Director of the FBI. It appears no one is willing to play with ball with Nunes' nonsensical subpoenas, which are largely just being ignored. But it's coming very close to a point where Nunes will have to be forcibly ousted.

The only way to shut down Devin Nunes' deranged (and probably illegal) antics is to remove him as Chairman of the House Intel Committee. The only person who can do that is Speaker Paul Ryan, yet he's refusing to do anything. That makes Ryan complicit in Nunes' berserk crime spree, and raises the question of why Ryan seems to want Nunes out there trying to sabotage the Russia investigation.

The post Devin Nunes goes totally berserk in Donald Trump's Russia scandal appeared first on Palmer Report.
Trump disputes unidentified report on Kelly's imminent firing – Politico
I'm Coming Out Today For Service Members Who Cannot

"Im training to fight for our country, and Im going to fight this unjust ban."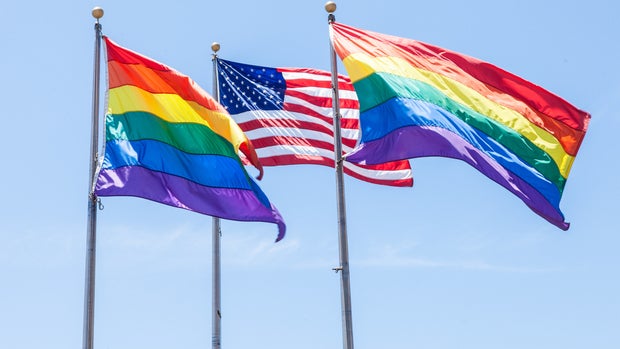 Legal expert says Robert Mueller can directly prosecute Donald Trump in a courtroom

Once Special Counsel Robert Mueller reaches the point where he's built a criminal case against Donald Trump, it's never been clear what will happen next because there's so little precedent. The presumption has been that at some point Mueller will reach the end of his Constitutional power, and have to simply allow Congress to decide whether to impeach him. But now one prominent legal expert says Mueller can actually prosecute Trump directly, which would change everything.

Up to now, the debate has largely been whether Mueller's endgame would go in one of two directions. Would he incriminate Trump as an unindicted co-conspirator, as was done to Richard Nixon, before handing it over to Congress? Or would he go so far as to have a grand jury indict Trump, thus spelling out the full extent of Trump's criminal complicity, thus putting more pressure on Congress to impeach? The Brookings Institution, considered a foremost legal authority, now says there's a third option.

A detailed new legal report released by the Brookings Institution makes the case that Robert Mueller can prosecute Donald Trump as if he were any other defendant (link). There has always been pushback as to whether this was Constitutionally possible, because Mueller can't remove Trump from office. There's no question that only Congress can do that. But now we're looking at a whole different endgame.

If Robert Mueller can put Donald Trump on criminal trial in a courtroom and get a conviction, we'd find ourselves in a singularly unprecedented situation. The trial alone would cripple Trump's presidency and put extraordinary pressure on the Republican Congress to oust him. If he were convicted while still in office, it's unclear if he could be imprisoned while still president. But at that point Congress would almost surely decide to make the problem go away by impeaching him.

The post Legal expert says Robert Mueller can directly prosecute Donald Trump in a courtroomappeared first on Palmer Report.
Trump's preferred way to judge trade deals is not a good measure of their success – CNBC
Letter From 114 House Democrats Challenges Trump's Decision To Ban Transgender Troops

"As you know, clear communication between the White House and the Pentagon is essential to our nation's security."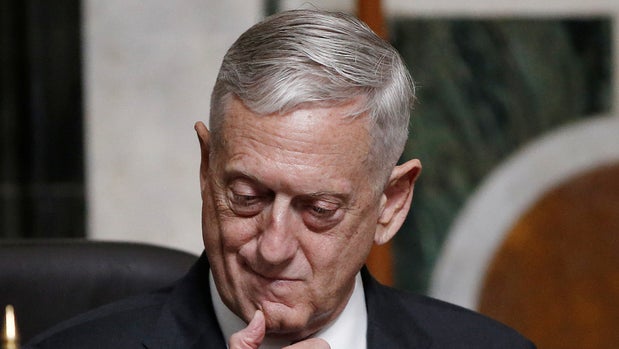 Who Is Carter Page? The Russia Investigation Is Heating Up Now That He Might Testify – Bustle
Jimmy Kimmel Shuts Down Donald Trump's IQ Boasts

The late-night host says the president should take an intelligence test on pay-per-view.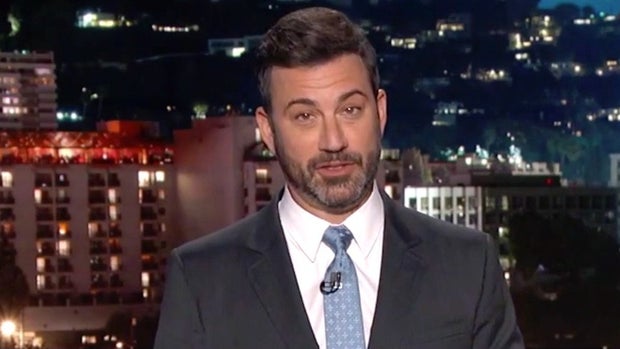 Former Donald Trump Adviser Carter Page Refuses to Cooperate With Russia Investigation – Newsweek
Mensa's brainiacs offer to host Trump-Tillerson IQ faceoff – Washington Post
How Trump Uses Religious Liberty to Attack LGBT Rights – The New Yorker
Trump Challenges Cabinet Member's IQ, Fights Senator He Needs. What Is Going On? – NPR
Pledge to Impeach Trump, a Key Donor Demands of Democrats – New York Times
8:18 AM 10/11/2017 White House Chief Of Staff John Kellys Phone Compromised: Reports

See also: russian intelligence spied on white house – Google Search german intelligence spied on white house – Google Search john kelly phone – Google Search Wednesday October 11th, 2017 at 8:17 AM John Kelly Phone – Google News 1 Share White House Chief Of Staff John Kelly's Phone Compromised: Report HuffPost–Oct 5, 2017 White House chief of staff John … Continue reading

"8:18 AM 10/11/2017 – White House Chief Of Staff John Kelly's Phone Compromised: Reports"
The lies Donald Trump likes a little too much – MSNBC
Greg Sargent: As Trump implodes, he threatens to hurt millions out of pure rage and spite – Salt Lake Tribune
9:41 AM 10/11/2017

Selected and Saved News Stories Trump  Saved Stories – 1. Trump If Trump Wants A War With Women, These Lawyers Are Ready For Battle Armenia supports Russia's statement in CIS on supporting Traditional family values President Sargsyan – Armenpress.am Terrorist Financing: A Backgrounder – Just Security Donald Trump May Not Get A State Banquet … Continue reading

"9:41 AM 10/11/2017"
Trump demanded stockpiling nukes 13 days after his secret meeting with Putin – Shareblue Media
9:44 AM 10/11/2017

Mike Nova's Shared NewsLinks US congressional panels spar over 'Trump dossier' on Russia contacts – Reuters.com If Trump Wants A War With Women, These Lawyers Are Ready For Battle Fact Versus Fiction in the Steele Dossier on Donald Trump russian intelligence spied on white house – Google Search german intelligence spied on white house – … Continue reading

"9:44 AM 10/11/2017"
What are the Implications of Decertification of the Iran Nuclear Deal? – Atlantic Council (press release) (blog)
What are the Implications of Decertification of the Iran Nuclear Deal?

Atlantic Council (press release) (blog)

Trump

 faces an October 15 deadline to certify to the US Congress that Iran is complying with the terms of the nuclear agreement that the Islamic Republic struck with the five permanent members of the United Nations (UN) Security Council plus Germany in …
9:47 AM 10/11/2017

Trump Investigations Report from mikenova (17 sites) Putin Trump – Google News: Donald Trump May Not Get A State Banquet With Queen Elizabeth II, But Vladimir Putin Did – Newsweek Donald Trump: If Trump Wants A War With Women, These Lawyers Are Ready For Battle trump and russia – Google News: Ken Starr praises Mueller's … Continue reading

"9:47 AM 10/11/2017"
–