From their desks in St. Petersburg, Russian internet trolls at a company with ties to Russian President Vladimir Putin sought to co-opt American civil rights activists and use them to stoke racial tensions and stir political unrest, authorities said.
Interested in Russia?
Add Russia as an interest to stay up to date on the latest Russia news, video, and analysis from ABC News.
Congressional investigators tell ABC News that two online groups — BlackMattersUS and BlackFist — were among those used by Russian operators to reach out directly to unwitting individual Americans engaged in political activism and, in this case, encourage them to help organize rallies, train in self-defense and create music videos. In some cases, those activists even received financial support.
This effort, according to authorities, was the brainchild of the Internet Research Agency, the same St. Petersburg-based company identified by members of Congress as a key arm of the larger Russian operation aimed at influencing U.S. elections. That effort, as first reported by the the Russian publication RBC, now appears to be much broader than previously known, moving beyond the virtual world.
The Facebook and Twitter accounts associated with both groups have since been suspended, and ABC News could not reach any of the people identified online as being members of either group. Executives from both social media giants are expected to appear before Congress early next month to discuss steps they are taking to confront Russian efforts to infiltrate their platform, the scope of which is still not fully understood.
"The strategy appears to be a mix of suppressing votes, stoking fear and doing all they can to help their preferred candidate in Donald Trump and tear down Hillary Clinton," said Rep. Eric Swalwell, a California Democrat on the House Intelligence Committee who has seen Russian social media posts turned over to Congress by Facebook and Twitter.
By piggybacking on the themes of the Black Lives Matter movement, Russian agitators succeeded in convincing people interested in those same social justice causes that this stealthy foreign-backed effort was legitimate.
Ronnie Houston, a hip-hop artist in St. Louis, Missouri, who goes by the name Rough the Ruler, told ABC News that someone claiming to be from BlackMattersUS contacted him on the Facebook-owned photo-sharing platform Instagram in March of 2016 and asked him to record a song for them "about the social issues that were going on." He wrote and performed the music for a short music video featuring video clips from marches, graphics touting the BlackMattersUS website, and lyrics describing police as "assassins" and protesters as "avengers."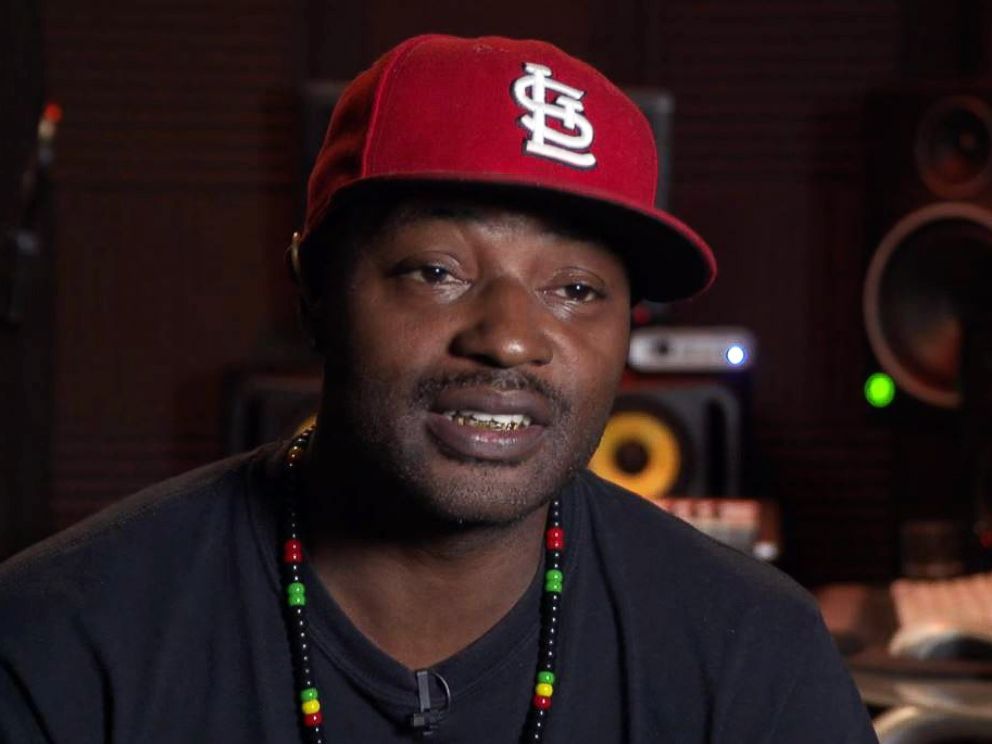 If he had known the group was not rooted in the Black Lives Matter movement, he said, he would not have agreed to record the song.
"No man I wouldn't have done it," he said. "Wouldn't have done it at all."
Conrad James, an activist in Raleigh, North Carolina, says he was approached in September 2016 by a woman who claimed to represent BlackMattersUS and asked him to speak at a rally they were hosting in Charlotte. James said more than 600 people turned up.
"They definitely were trying to stir-up trouble," James said of BlackMattersUS. "Their intent was obviously to have some type of emotionally filled rally where people are adding fuel to the fire that was already happening around Charlotte."
Nolan Hack, an activist from Los Angeles, said BlackMattersUS asked for his help organizing civil rights rallies last year and he was reimbursed for some of his travel expenses.
He said the notion of a Russia connection "never entered my mind."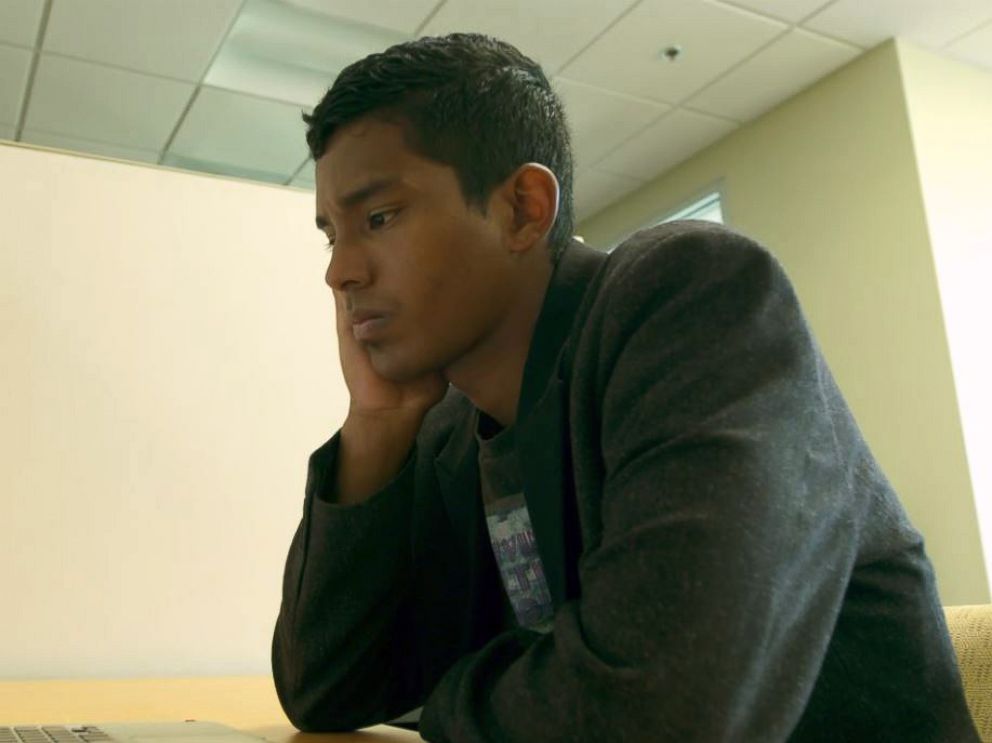 The effort was not limited to BlackMattersUS and BlackFist. Federal officials and Facebook executives confirmed to ABC News, first reported by The Daily Beast, that the troll farm was also behind a purported pair of bloggers – William and Kalvin – who produced social media posts and YouTube videos that carried more pointed political messages
"We, the black people, we stand in one unity" said one post from duo, who claimed to be from Atlanta. "We stand in one to say that Hillary Clinton is not our candidate."
And the effort doesn't appear to have stopped after the election. At least five American trainers paid this year by a group called BlackFist to offer free self-defense classes around the country, urging people to "be ready to protect your rights" and to "let them know that Black Power Matters."
Omowale Adewale, a fitness trainer in Brooklyn, New York, says he was paid $320 via PayPal to conduct four classes in a month.
"It's very sneaky," Adewale told ABC News. "It's very underhanded."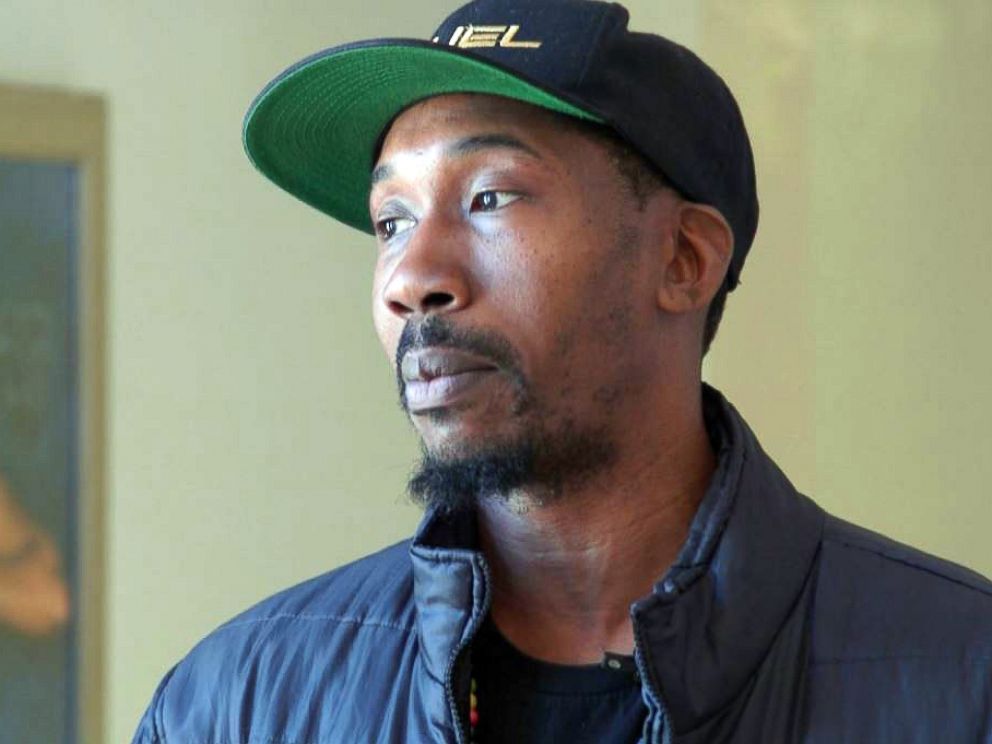 Roger McNamee, a venture capitalist and early investor in Facebook, says this effort is evidence of the Russian strategy "to anger both sides of the equation."
"Classic Russian intelligence techniques of taking the most extreme voices and amplifying them," he said. "It was the perfect petri dish for this kind of campaign."
Swalwell said he wants Congress to find a way to address this type of interference without infringing on peoples' rights.
"Russia was able to use our greatest strength, freedom of speech, and turn it into a weakness," Swalwell said. "I think we have to find what is that fine line between making sure my mom can post any political opinion that she wants but an organized intelligence service of a foreign country isn't able to weaponize social media."
ABC News' Rhonda Schwartz, Patrick Reevell and Brian Epstein contributed to this report.
Some of the Trump campaign's most prominent names and supporters, including Trump's campaign manager, digital director and son, pushed tweets from professional trolls paid by the Russian government in the heat of the 2016 election campaign.
The Twitter account @Ten_GOP, which called itself the "Unofficial Twitter account of Tennessee Republicans," was operated from the Kremlin-backed "Russian troll farm," or Internet Research Agency, a source familiar with the account confirmed with The Daily Beast.
The account's origins in the Internet Research Agency were originally reported by the independent Russian news outlet RBC. @Ten_GOP was created on November 19, 2015, and accumulated over 100 thousand followers before Twitter shut it down. The Daily Beast independently confirmed the reasons for @Ten_GOP's account termination.
The discovery of the now-unavailable tweets presents the first evidence that several members of the Trump campaign pushed covert Russian propaganda on social media in the run-up to the 2016 election.
A Twitter spokesperson declined to comment, "for privacy and security reasons."
Two days before election day, Trump campaign manager Kellyanne Conway tweeted a post by @Ten_GOP regarding Hillary Clinton's email.
"Mother of jailed sailor: 'Hold Hillary to same standards as my son on Classified info' #hillarysemail #WeinerGate" the tweet reads.
Three weeks before the election, Brad Parscale, the Trump campaign's digital director, retweeted a separate post from @Ten_GOP.
"Thousands of deplorables chanting to the media: "Tell The Truth!" RT if you are also done w/ biased Media!" the tweet read.
President Trump's son Donald Trump Jr. followed the account until its closure on August 23rd of this year. Trump Jr. retweeted the account three times, including an allegation of voter fraud in Florida one week before the election.
"BREAKING: #VoterFraud by counting tens of thousands of ineligible mail in Hillary votes being reported in Broward County, Florida Please, RT," the tweet read.
Trump Jr. also retweeted the account on Election Day.
Thank You!
You are now subscribed to the Daily Digest and Cheat Sheet. We will not share your email with anyone for any reason.
"This vet passed away last month before he could vote for Trump.. Here he is in his #MAGA hat.. #voted #ElectionDay," the account wrote.
Former Trump National Security Advisor Michael Flynn retweeted the Russian-backed troll account at least once. His son, Michael Flynn Jr., retweeted the account 34 times before it was removed from Twitter in August for its ties to Russian propaganda.
The account notably pushed for Flynn's reappointment as Trump's national security advisor, a job Flynn lost after press revelations that he'd lied about his telephone discussions with the Russian ambassador after the election hacks. It also repeatedly pushed Breitbart-backed talking points, including a fake news story about a gang rape in Twin Falls, Idaho that merited dozens of articles from Breitbart News.
Flynn Jr. will likely receive a Senate subpoena after he refused to be interviewed for the Senate Intelligence Committee's Russia investigation, ABC News reported on Tuesday.
Former Trump campaign advisor and longtime confidante of the president Roger Stone retweeted the account three times in 2017, twice to rail against commentators on CNN.
On the same day as the account's permanent ban, @Ten_GOP was caught passing a photo of the 2016 Cleveland Cavaliers NBA Championship parade in Cleveland as a picture of the crowd gathered outside a Trump rally in Phoenix.
Last March the account was one of the most active in promoting WikiLeaks' first big release of CIA documents, using the occasion to float the false claim that the so-called "Vault 7" documents acquitted Russia in the hack of the Democratic National Committee. "BREAKING: Obama's CIA posed as RUSSIAN HACKERS to disguise their dirty work," read one of the tweets. "The 'Russian hacking' was a false flag by the CIA. It was done to give Obama a reason to spy on Trump!," read another.
Overt Russian propaganda outlets Sputnik and RT frequently used @Ten_GOP's tweets in their news stories, including a story titled "Russia has no compromising info on Trump or Clinton, report is 'total bluff' — Kremlin."
Far right news sites The Gateway Pundit and InfoWars quoted the account in articles several times.
Fox News cited @Ten_GOP as its sole example of a "Trump fan" in an article titled "Trump fans call for Kellogg's boycott after brand pulls Breitbart ads" last December.
Former FBI counterterrorism agent Clint Watts, who testified to the Senate Intelligence Committee on Russian cyberattacks, told The Daily Beast that this is "exactly what I was talking about" in his testimony in March.
"If what you said is true, I'd say, 'My job is done,'" said Watts. "If this account is definitely an (Internet Research Agency) account, it proved Russian Active Measures (like the 2016 propaganda campaign) works, because Americans will use it against other Americans."
Watts said the content of these pages is "made to look organic" so that "Americans will use it against their political enemies."
"If you take rumors, false information, plants, and just repeat them, you're doing the job of a foreign country. They are seeding out information or narratives they know candidates or partisans will use. They were so effective, they had the very top people in the campaign using it," said Watts.
"Basically, Russia loaded the gun. The Trump team fired."
Mike Hasson, chief strategist of the Republican data analytics firm Red Metrics, said he remembered seeing the account as far back as the primaries, but became skeptical of the account due to a "couple odd things that stood out."
"I remember seeing it in late primary season, showing up in my timeline, retweeted by ordinary grassroots people. Some of the stuff was conspiracy theorist and inflammatory, but other times the content was intended to be inspiring and heartwarming," said Hasson.
Hasson said he became more confident of Ten_GOP's origins after the account stopped tweeting about Tennessee and started tweeting about nationalist French presidential candidate Marine Le Pen, then tweeted several links from Russian propaganda network RT.
"For it to jump from Tennessee-related stuff and national stuff to Le Pen, that was probably the trigger point––like, 'Ok, maybe there is something here that's a lot worse,'" said Hasson.
"At that point, it was much more than just suspicion. That was more of a confirmation," he said, of Russia Today's frequent citation of the account. "By that point, it had accumulated enough red flags that I felt pretty sure that this was one of the bad guys."
The account was retweeted 15 times by far-right agitator Ann Coulter, who also posted one of its tweets to her Twitter account.
Last month, after the account's closure, someone launched a petition on the White House's "We The People" site complaining about "a war on conservatives on Twitter." The petition demanded the reinstatement of several alt-right Twitter accounts that had been suspended from the service, adding "My own account, @Tennessee_GOP, was banned on August the 23th."
The petition misstates the name of the @Ten_GOP account, but came at around the same time as two more White House petitions protesting Facebook's deletion of fake African American and progressive political accounts linked to the Russian active measures campaign. None of the petitions received enough signatures to qualify for a White House response.
Others in Trump's inner circle, including former deputy national security advisor Sebastian Gorka, also retweeted Russian-tied Twitter accounts.
Despite posing as Tennessee Republicans, the account never hesitated to push the Kremlin's talking points on issues like Syria and the French election. In May, the anonymous operator of a Twitter account called AltCyberCommand used Twitter's password reset process to try and prove Russia's involvement. A video of the hack appeared to show that TEN_GOP's Twitter account was set up with a phone number in country code 7, indicating the Russian Federation, not Tennessee.
Read the whole story
· · · · · ·
For months, investigators have been seeking to determine precisely how Russian hackers were spreading propaganda and disinformation during the election in order to help Donald Trump. Now we have a definitive answer: Trump's own advisers and family were spreading that Russian propaganda in plain sight, and they weren't even trying to hide it. Donald Trump Jr and Kellyanne Conway among others are now in serious, serious trouble.
Russian hackers were using a Twitter account named @Ten_GOP to spread pro-Trump propaganda during the election. The account claimed to represent Tennessee Republicans, but the Trump campaign – which was working closely with the Republican Party during the general election – would easily have known that this wasn't the case. Yet according a new Daily Beast profile by way of Russian dissident news outlet RBC (link), several of Trump's own top people were actively retweeting that Twitter account in organized fashion in the days before Election Day.
Kellyanne Conway, who was Trump's campaign manager at the time, retweeted the @Ten_GOP. So did Donald Trump Jr, as well as the Trump campaign's digital director Brad Parscale. This cannot have been a coincidence. While there's not yet proof that Trump's people knew they were retweeting a fake Russian account, they're very short here on plausible deniability. Moreover, it is clear that Trump's people were organizing their efforts to retweet this particular account.
If it can be proven that these members of Donald Trump's campaign and family were indeed aware that this particular Twitter account was being run by Russian hackers, then that alone will prove that they colluded with a foreign enemy to try to influence the outcome of the election. This in turn would give Special Counsel Robert Mueller significantly increased leverage in his comprehensive effort at getting everyone under Trump to flip on him.
The post Donald Trump Jr and Kellyanne Conway busted in organized Russian propaganda schemeappeared first on Palmer Report.
A lawsuit against President Trump alleges he is violating the Foreign and Domestic Emoluments clauses of the Constitution. Plaintiffs' lawyer Deepak Gupta says Trump's Washington hotel (above) is "an emoluments magnet." Paul J. Richards/AFP/Getty Images hide caption
toggle caption
Paul J. Richards/AFP/Getty Images
A lawsuit against President Trump alleges he is violating the Foreign and Domestic Emoluments clauses of the Constitution. Plaintiffs' lawyer Deepak Gupta says Trump's Washington hotel (above) is "an emoluments magnet."
Paul J. Richards/AFP/Getty Images
If there's one thing President Trump's critics want from him, and he refuses to give up, it's his tax returns.
The returns didn't come up during Wednesday's hearing in U.S. District Court for the Southern District of New York in Manhattan. But the hearing was the first step in a process that could loosen Trump's grip on them.
If the next step goes the plaintiffs' way, the case could make the president's tax returns surface.
Trump is being sued by four plaintiffs who allege he is violating anti-corruption provisions in the Constitution, namely, its Foreign and Domestic Emoluments clauses.
If Judge George Daniels says the plaintiffs have legal standing to proceed with the suit, they then can seek internal financial documents, including those tax returns.
"We will be looking for detailed financial records, foreign and domestic transactions, in the president's businesses," plaintiffs' lawyer Joseph Sellers told reporters after the hearing. "If the tax returns turn out to be relevant we may seek them."
Trump is the only president since 1977 to withhold his tax returns from voluntary disclosure. Unlike recent presidents, he has also refused to comply voluntarily with the federal conflict-of-interest law. Doing so would have forced him to separate himself from the Trump business empire.
The lawsuit comes from three plaintiffs in the hotel and restaurant industry, and one watchdog group, called Citizens for Responsibility and Ethics in Washington.
The Constitution's clauses banning emoluments — that is, money and other favors — are meant to keep federal officials out of conflicts of interest.
Plaintiffs' lawyer Deepak Gupta told Daniels that Trump's Washington hotel is "an emoluments magnet." Its international business has been burgeoning, according to news reports.
Justice Department lawyer Brett Shumate said the plaintiffs failed to show they have been injured by Trump hotels and restaurants, so they wouldn't have legal standing.
As the hearing wrapped up, Shumate opened a possible argument that presidents aren't even covered by the Foreign Emoluments Clause.
Read the whole story
· · ·
Do you remember the mural of Vladimir Putin and Donald Trump from last year? Daubed on the wall of a fast-food outlet in Vilnius, Lithuania, it depicted the two presidents in a passionate clinch. But how close are they in real life? Every journalist in the West (plus some braver ones in the East) is looking for the smoking gun which will prove the relationship is more than a lurid geopolitical punchline.
In Trump and Russia: Sex, Spies and Scandal (Channel 4), reporter Matt Frei hunted in every nook and cranny. But despite the promise of sensation ("our story is a thriller"), underscored by a spy-movie soundtrack, this edition of Dispatches amounted to nothing more than a summary of what we know so far.
There were plenty of journalists, spooks and henchmen from both sides of the aisle who were available for comment. But as Frei carried on digging, the list of interviewees took on the distinct whiff of D-list.
Thus Christopher Steele, the former British MI6 agent, whose dossier suggested the Russians have compromising material on Trump, wouldn't talk, but an old chum of his would. Is his life in danger?, wondered Frei, almost hopefully. "Anyone can have nightmares," parried the old chum. "So that's a yes then?" All a bit desperate?
Frei grilled Roger Stone, a Republican lobbyist who kept using the term "trumped up" with no apparent ear for irony. Why did Stone's pal Paul Manafort, previously a fixer for shady demagogues, run Trump's campaign for free? "Because he loves the game," said Stone with a poker face. "Come on!" hollered Frei, all but throwing his arms up.
MIAMI (AP) — A lawsuit seeking disclosure of FBI files that may detail a U.S.-based support network for the 9/11 hijackers has reached a federal appeals court, which is being asked by a Florida online publication to order a Freedom of Information Act trial on the dispute.
The case centers around reporting published by <a href="http://floridabulldog.org" rel="nofollow">floridabulldog.org</a> on the FBI's investigation into a Saudi family that abruptly left its home in a gated Sarasota community two weeks before the 2001 terror attacks. One FBI document written in 2002 that was disclosed in court said agents had found "many connections" between the family and some of the hijackers who took flying lessons at a nearby airport, including ringleader Mohamed Atta.
Later, however, the FBI disputed its own document, telling a 9/11 review commission in 2015 that it was "poorly written and unsubstantiated."
The former Sarasota residents, Saudis Abdulaziz and Anoud al-Hijji, have denied having connections with or supporting the hijackers. They now live overseas.
And the FBI's position is that it doesn't have to explain why it discounts its 2002 memo, despite details that were reported by the Bulldog and other media a decade after the attacks. Those 2011 stories on the Al-Hijjis focused on how neighbors had reported that they abruptly moved out of their home in an upscale, gated Sarasota community before the 9/11 attacks, leaving behind cars, clothes, furniture and even a refrigerator full of food. The possible connections to hijackers include gate records indicating some had visited the home as well as telephone calls involving them.
Documents filed Monday with the 11th U.S. Circuit Court of Appeals in Atlanta by attorneys for the website's parent company, Broward Bulldog Inc., seek an order overturning a Miami judge's June decision not to have a FOIA trial over the FBI documents provided to the review commission. The FBI has asserted seven exemptions to the FOIA requirements, including that releasing the files would endanger national security and expose law enforcement techniques.
Caption Settings Dialog
Beginning of dialog window. Escape will cancel and close the window.
"How much information concerning its investigation of the 9/11 attacks must the FBI share with the public? The answer, according to the district court, is very little," Bulldog attorney Thomas Julin wrote in the document, adding that the hidden records are "paramount to the nation's right to know how the FBI handled the investigation of 9/11."
The appeal also seeks an order enabling the Bulldog attorneys to take a sworn deposition of the FBI agent who told the 9/11 review commission to discount the Sarasota "many connections" memo.
The attacks by 19 hijackers in four planes in New York, Washington and Pennsylvania killed 2,977 people.
Separately, the Broward Bulldog is awaiting a different judge's decision on whether any or all of some 80,000 pages of files from the FBI's Sarasota investigation will be made public. U.S. District Judge William Zloch has been reviewing those documents in private since 2014, and announced this month that his review is complete. Zloch has asked the FBI and the publication to suggest how he should rule.
The FBI has also indicated it will file its response with the 11th Circuit over the FOIA trial issue.
Next Page of Stories
Loading…
Page 2
File image
INDIANAPOLIS, Ind. – The FBI just released statistics for law enforcement officers killed and assaulted in the line of duty in 2016. The statistics highlight nationwide data on officers killed in the last few years.
In total, 118 officers were killed in the line of duty in 2016. Of those, 66 were killed intentionally. That's a significant increase from 2015, where 41 officers were killed by criminal acts.
Howard County Deputy Carl Koontz is one of those 66 officers. He was killed last year while serving a search warrant.
FBI stats show last year 17 officers were killed while ambushed, 13 were killed answering calls for disturbances, and 9 were killed while investigating suspicious people or circumstances.
Indiana State Police Cpt. Dave Bursten said they're taking note of the increase in officer deaths.
"When we look back historically, we know that the law enforcement profession is a dangerous one. It seems more dangerous now than it has been in the past," he said.
So far this year, 104 officers have been killed in the line of duty, including Southport Police Lt. Aaron Allan. He was one of 38 officers killed so far this year by gunfire. Last year, 63 officers were killed by gunfire.
While the increase is concerning, Cpt. Bursten said officers won't change the way they respond to emergencies.
"We always have to go to where the problem is. The only way to stop that is stop responding to calls. I don't think the public wants us to do that. It would be a scary situation to see what kind of society we would live in without law enforcement."
Fourteen officers killed in 2016 were from the Midwest.
Read the whole story
· · ·
Signed in as mikenova
Share this story on NewsBlur
Shared stories are on their way…
NBA star LeBron James hit the court in Nike kicks with a custom political statement.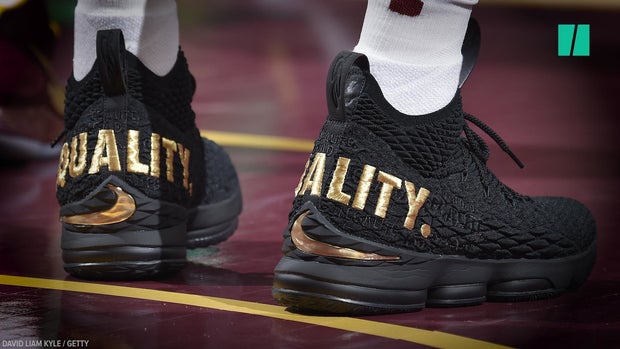 Next Page of Stories
Loading…
Page 3
INDIANAPOLIS — As critics continue to call for the resignation or impeachment of President Trump, a new piece from The New Yorker …
Federal judges issued two separate orders halting the Trump administration's latest travel ban order,the Washington Post reported. On Tuesday, a federal district judge in Hawaii temporarily blocked nationwide the implementation of the September 24 travel ban proclamation. Wednesday morning, a federal judge in Maryland issued a second, narrower suspension, stopping enforcement of the ban only for those with a "bona fide" relationship with the U.S.
Congressional investigators subpoenaed Carter Page, the former Trump campaign adviser, NBC News reported. Page is expected to invoke his Fifth Amendment rights and refuse to provide testimony about his role in the Trump campaign and his connections to Russian interference in the 2016 election. The Senate Select Committee on Intelligence demanded that Michael Flynn Jr., the son of former national security adviser Michael Flynn, provide documents and testimony about his father's business dealings,according to Reuters. Flynn Jr. is likely to receive a subpoena, ABC News reported.
Special Counsel Robert Mueller interviewed Matt Tait, the cybersecurity expert who GOP operative Peter Smith asked to review hacked Hillary Clinton emails last year, Business Insider reported. Both Mueller and Tait declined to comment. Mueller's team also interviewed Sean Spicer, the former White House communications director and press secretary, about President Trump's conduct while in office, according to Politico. The investigators asked Spicer about the circumstances of Trump's firing of James Comey and Trump's Oval Office meeting with Russia's foreign minister, Sergei Lavrov, and the Russian ambassador, Sergey Kislyak.
The European Commission will keep the EU-U.S. Privacy Shield, the agreement that allows the transatlantic transfer of cross-border data under European law, in place after a positive annual review,Reuters reported. The omission was satisfied that the protections put in place adequately safeguarded Europeans' personal data. It asked Washington to implement more privacy protections in this year's reauthorization of electronic surveillance authorities under the Section 702 program.
Iran's supreme leader threatened to "shred" the nuclear deal if the U.S. withdraws from the agreement,according to Reuters. Ayatollah Ali Khamenei said Iran would respect the accord as long as all other signatories met their obligations under the deal. He continued, "Trump's stupidity should not distract us from America's deceitfulness." He also demanded that European states refrain from sanctioning and "interfering" with Iran's missile program.
A top election official in Kenya resigned and fled the country, saying it would be impossible for the upcoming presidential election to be credible, the Post reported. Another leading election commissioner said he also thought a fair election was impossible. After Kenya's Supreme Court invalidated the presidential election result in August, election authorities scheduled a new vote for next week. But Raila Odinga, the leading opposition candidate, dropped out of the race, and his supporters have taken to street demonstrations instead.
Senator John McCain blocked Defense Department nominees over a dispute about clarifying the Trump administration's Afghanistan strategy, according to the Post. McCain, the chairman of the Senate Armed Services Committee, said he would not schedule confirmation votes for any Defense nominees for top political posts until the administration gives him details about its conditions for aid to Afghanistan. McCain has repeatedly demanded that Secretary of Defense James Mattis say exactly how the latest troop increase will change circumstances in Afghanistan.
The Senate intelligence committee will put forth "clean" reauthorization of the intelligence community's Section 702 spying programs under Title XII of the FISA Amendments Act, Politico reported. Chairman Richard Burr said the intelligence committee's reauthorization proposal would not significantly change the requirements under Section 702. It would not limit the FBI's authority to search the Section 702 database nor impose new restrictions on "unmasking" the identities of Americans caught in the surveillance, as the House Judiciary Committee's proposal does.
The head of U.N. peacekeeping operations warned that South Sudan is sliding into chaos and escalating violence, the New York Times reported. After a peace initiative from neighboring African countries stalled, the U.N.'s peacekeeping chief warned the Security Council that the country's armed factions needed to rescue South Sudan from "the impending abyss." U.N. Ambassador Nikki Haley will visit South Sudan next week.
A group of veterans sued pharmaceutical companies over allegations the firms paid bribes to militias in Iraq that killed American soldiers, NBC News reported. The veterans are seeking damages from a group of American and European companies that they say bribed officials linked to the Mahdi Army, an Iranian-backed militia.
The Guardian's Shaun Walker presented the findings a report from a Russian newspaper about the Internet Research Agency, the so-called "troll farm" that attempted to influence the 2016 election on 2016.
The New York Times Magazine's Jason Zengerle wrote about Secretary Rex Tillerson and the decline of the State Department.
BuzzFeed News' Dan Vergano wrote an in-depth account of the U.S. special forces raid on Kunduz, a city in the north of Afghanistan,  last year that left 26 civilians and two American soldiers dead.
ICYMI: Yesterday, on Lawfare
Peter Margulies argued that the Hawaii federal district court rightly blocked the implementation of the most recent travel ban on the basis that it violates the Immigration and Nationality Act.
Michael Paradis explained the implications of the collapse of Al-Nashiri's defense team for the military commissions cases.
Daniel Byman posted the second part of his series on whether domestic right-wing violence should be labeled as terrorism.
Matt Tait analyzed Deputy Attorney General Rod Rosenstein's remarks about the "Going Dark" debate.
Vanessa Sauter posted the transcript of the FBI director's remarks about Section 702 at the Heritage Foundation last week.
Stewart Baker shared the Cyberlaw Podcast, featuring a discussion with Shane Harris on his reporting on recent developments linking Kaspersky to Russian espionage. Baker posted a second episode featuring an interview with Marten Mickos, CEO of a bug bounty company.
Hayley Evans summarized the U.K.'s new doctrine on the use of drones.
Sauter shared a bonus edition of the Lawfare Podcast, featuring a debate between Benjamin Wittes and Steve Vladeck about the unnamed American enemy combatant detainee.
Email the Roundup Team noteworthy law and security-related articles to include, and follow us on Twitter and Facebook for additional commentary on these issues. Sign up to receive Lawfare in your inbox. Visit our Events Calendar to learn about upcoming national security events, and check out relevant job openings on our Job Board.
Read the whole story
· · · · ·
President Donald Trump's former White House Press Secretary Sean Spicer sat down with special counsel Robert Mueller for an extensive interview on Monday. During the interview, Spicer and Mueller discussed the firing of FBI Director James Comey, as well as Trump's meetings with Russian officials and Foreign Minister Sergei Lavrov in the Oval Office, according to a Politico report citing sources familiar with the meeting.
Spicer's meeting signals that Mueller is increasing the number of interviews with former and current members of the Trump administration. A report by The Washington Post in September found that he was expecting to interview six White House advisers, including communications director Hope Hicks and former chief of staff Reince Priebus.
In fact, Priebus was interviewed last Friday, as the Mueller team considers him important because he was part of Trump's conversations on firing Comey and meetings with Russian officials. Other White House aides reportedly on the list of possible interviews include White House counsel Don McGahn, communications adviser Josh Raffel and associate counsel James Burnham. The overall investigation intends to shed light on whether Russia meddled in the 2016 elections and colluded with Trump.
Keep up with this story and more by subscribing now
Even though Trump hasn't been accused of any wrongdoing, for now, his allies fear the president could face impeachment if Republicans lose the House next year. While it is too soon to predict Trump's ouster, here are some key elements of the Mueller investigation so far:
May 17: Deputy Attorney General Rod Rosenstein appointed Mueller to spearhead the Russia probe.
June 16: Mueller began investigating Jared Kushner's finances.
July 15-16: Mueller reportedly asked for the name of the person who represented two Russians with connections to Trump's Miss Universe pageant in Moscow in 2013 during a 2016 meeting attended by Donald Trump Jr.
July 25: Paul Manafort, Trump's former campaign manager, had his house raided by the FBI under Mueller's inquiry, The New York Times reported. Authorities found binders and other documents that could lead to possible secret offshore bank accounts opened by Manafort.
August 1: Mueller appointed former U.S. Justice Department official Greg Andres, who then became the 16th lawyer on the team.
August 3: Mueller named a "grand jury," signaling that a larger investigation was underway.
August 31: Mueller reportedly teamed up with New York Attorney General Eric Schneiderman to investigate Manafort.
September 15:  Mueller obtained a search warrant for Facebook accounts linked to Russian operatives that aimed to influence the 2016 presidential election. Experts called the warrant a "turning point" in the investigation.
September 26: Senator Richard Blumenthal of Connecticut announces that Manafort and Trump's former national security advisor Michael Flynn could face criminal charges as part of Mueller's investigation.
September 28: Ivanka Trump and Kushner's private email domains face investigation, as well as batches of emails from White House senior aides. The investigation, conducted by the White House, hopes to find anything relevant to Mueller's Russia probe.
October 13: Mueller interviewed Priebus.
October 17: Mueller sat down with Spicer.
Vladimir Putin. Adam Berry/Getty Images
A person who worked for the Russian "troll farm" Internet Research Agency discussed the organization with the independent Russian news outlet Dozhd.
The secretive factory had several components, including a "Russian desk," a "foreign desk," a "Facebook desk," and a "Department of Provocations," according to the former troll, who went by the name "Maxim."
The Russian desk operated bots and trolls that used fake social-media accounts to flood the internet with pro-Trump messages and made-up news.
The foreign desk was more sophisticated, with trolls required to learn the nuances of American politics to best "rock the boat" on divisive issues.
"Our task was to set Americans against their own government," Maxim said, "to provoke unrest and discontent."
---
Recently revealed details about how an infamous Russian "troll farm" operated and its role in Russia's disinformation campaign shed new light on Russia's interference in the 2016 US presidential race.
One former troll, who was interviewed by the independent Russian news outlet Dozhd and went by "Maxim," or Max, spoke of his experience working for the Internet Research Agency, a well-researched Russian company in St. Petersburg whose function is to spread pro-Russian propaganda and sow political discord in nations perceived as hostile to Russia.
The secretive firm is bankrolled by Yevgeny Prigozhin, CNN reported, a Russian oligarch who is a close ally of President Vladimir Putin.
Up to a third of the company's staff was tasked with interfering in US political conversation during the 2016 election, according to an investigation conducted by the Russian news agency RBC and detailed by another Russian news outlet, Meduza.
The Internet Research Agency, Max told Dozhd, consisted of a "Russian desk" and a "foreign desk." The Russian desk, which was primarily made up of bots and trolls, used fake social-media accounts to flood the internet with pro-Trump agitprop and made-up news throughout the US presidential campaign, especially in the days leading up to the November election.
The foreign desk had a more sophisticated purpose, according to Max, who worked in that department. "It's not just writing 'Obama is a monkey' and 'Putin is great.' They'll even fine you for that kind of [primitive] stuff," he told Dozhd. In fact, those who worked for the foreign desk were restricted from spreading pro-Russia propaganda. Rather, Max said, their job was more qualitative and was geared toward understanding the "nuances" of American politics to "rock the boat" on divisive issues like gun control and LGBT rights.
"Our goal wasn't to turn the Americans toward Russia," he added. "Our task was to set Americans against their own government: to provoke unrest and discontent, and to lower Obama's support ratings."
An entire department, the "Department of Provocations," was dedicated to that goal: Its primary objective was to disseminate fake news and sow discord in the West, according to CNN.
The troll farm also had its own "Facebook desk," whose function was to relentlessly push back against the platform's administrators who deleted fake accounts as they began gaining traction. When Internet Research Agency employees argued against having their accounts deleted, Max said, Facebook staffers would write back, "You are trolls." The trolls would in turn invoke the First Amendment right to free speech — occasionally, they won the arguments.
Facebook is now at the center of congressional and FBI investigations that are examining the extent to which Russia used social-media platforms to influence American political opinion.
Facebook has turned over more than 3,000 Russian-bought ads to Congress. RBC's investigation found that in 2016 Russia's propaganda network on Facebook, Instagram, and Twitter could have reached 30 million people a week, and a Columbia University social-media analyst published research that found that Russian propaganda may have been shared billions of times on Facebook alone.
In addition to spreading fake news, Russian Facebook accounts went one step further by organizing events, rallies, and protests, some of which galvanized dozens of people. To be sure, RBC found that the Internet Research Agency hired 100 American activists over the internet to hold 40 rallies across different US cities. Those people did not know they were working for a Russian organization, according to the investigation.
Trump touts the 1986 US tax reform law as 'something special' — here's footage of him calling it a 'disaster' in 1991
Read the whole story
· · · ·
The vice chair of the Senate committee investigating Russian meddling in the US election said he was concerned about new revelations that a St. Petersburg troll farm had sent operatives to the US and linked up with activists here.
Sen. Mark Warner of the Senate Intelligence Committee was previously unaware of the report by Russian news outlet TV Rain, which said the Internet Research Agency, a so-called troll farm based in St. Petersburg, had a "secret department" that deployed operatives to the US.
"I'd really like to look at it," Warner said of the report, adding that he'd been concerned "for some time" that the St. Petersburg troll farm was not the only one buying ads and running social media campaigns to try to influence the outcome of elections in foreign countries.
"I believe there are more in Russia and in countries that there may have been Russian-influenced activities in, some of the Eastern European countries," Warner told reporters on Capitol Hill. "I'm not saying they were all directed necessarily to the United States, but this is why we need this kind of thorough review from the platform companies to really dig in this the same way that we dig in on … a profit-making venture."
The Internet Research Agency has for years operated as a troll farm, where employees create multiple online characters both to shape public opinion online and to exacerbate political tensions around the world. At the prodding of the Senate Intelligence Committee's investigation into Russian attempts to influence the US election, social media companies like Facebook and Twitter have admitted that the agency purchased political ads.
Many of the ads purchased by the St. Petersburg troll farm weren't explicitly political, but encouraged American users to "like" a page — which meant they would be more likely to see divisive, Russian-made political content in their Facebook feed, according to a source familiar with the ads.
The TV Rain report, citing a former employee using the pseudonym Maxim, is the first time allegations have emerged that the troll farm dispatched operatives to the US. What those employees were assigned to do was not detailed in the report.
The FBI declined to comment on whether it was investigating the report.
A second report, published Tuesday, by Russian outlet RBC details further efforts by the St. Petersburg troll farm's "American department" to influence opinion in the US, including linking up with activists in order to encourage protests.
The Internet Research Agency is technically a private company, though it's been linked to the Kremlin and its employees consistently spread pro-Kremlin messages. The Russian government historically maintains a cloak of plausible deniability by outsourcing sensitive operations to private entities. President Vladimir Putin, for instance, referred to "patriotic hackers" when asked about Russian hackers who targeted Democrats in the 2016 election — an operation that major US intelligence agencies agree was ordered by Putin himself.
Warner described the ads and the fake social media accounts as parts of the same influence campaign. "The story in many ways is if the ads are pushing you to a page or to a group, and then you have lots of fake accounts who are then pushing others to try to have that page or that group trend higher, that then attracts a lot of other viewers," he told BuzzFeed News.
"The ads and the fake accounts work in tandem to generate higher placement," he said.
Facebook has acknowledged that it's uncovered evidence that the IRA purchased about $150,000 on political ads targeting Americans. When asked if other affiliates of the Russian government had purchased political ads for the US election, a Facebook spokesperson pointed to an official blog post on the investigation, which admits "It's possible" others bought ads, and "our internal investigation continues."
Warner said he believes the St. Petersburg troll farm and others may have had far more influence than social media companies in the US have acknowledged to date. He made a reference to Facebook's response to meddling in recent elections there to make his point.
"In the French elections, if there were 50,000 accounts that Facebook took down, it just still seems scale-wise [compared to the US], I think there's more to do," he said. Facebook has acknowledged taking down 470 accounts and pages it said were linked to the troll farm.
Collier reported from New York.
Read the whole story
· · ·
Next Page of Stories
Loading…
Page 4
Next Page of Stories
Loading…
Page 5
Next Page of Stories
Loading…
Page 6