Next Page of Stories
Loading…
Page 2
Jared Kushner in the Cabinet Room of the White House, September 12, 2017.
By Brendan Smialowski/AFP/Getty Images.
The headlines were about Facebook admitting it had sold ad space to Russian groups trying to sway the 2016 presidential campaign. But investigators shrugged: they'd known or assumed for months that Facebook, as well as Twitter and other social-media platforms, were a tool used in the Kremlin's campaign. "The only thing that's surprising is that more revelations like this haven't come out sooner," said Congressman Mike Quigley, an Illinois Democrat and a member of the House Intelligence Committee. "And I expect that more will."
Mapping the full Russian propaganda effort is important. Yet investigators in the House, Senate, and special counsel Robert Mueller's office are equally focused on a more explosive question: did any Americans help target the memes and fake news to crucial swing districts and wavering voter demographics? "By Americans, you mean, like, the Trump campaign?" a source close to one of the investigations said with a dark laugh. Indeed: probers are intrigued by the role of Jared Kushner, the now-president's son-in-law, who eagerly took credit for crafting the Trump campaign's online efforts in a rare interview right after the 2016 election. "I called somebody who works for one of the technology companies that I work with, and I had them give me a tutorial on how to use Facebook micro-targeting," Kushner told Steven Bertoni of Forbes. "We brought in Cambridge Analytica. I called some of my friends from Silicon Valley who were some of the best digital marketers in the world. And I asked them how to scale this stuff . . . We basically had to build a $400 million operation with 1,500 people operating in 50 states, in five months to then be taken apart. We started really from scratch."
Kushner's chat with Forbes has provided a veritable bakery's worth of investigatory bread crumbs to follow. Brad Parscale, who Kushner hired to run the campaign's San Antonio-based Internet operation, has agreed to be interviewed by the House Intelligence Committee.
Video: Middle East Journeyman
Bigger questions, however, revolve around Cambridge Analytica. It is unclear how Kushner first became aware of the data-mining firm, but one of its major investors is billionaire Trump backer Robert Mercer. Mercer was also a principal patron of Breitbart News and Steve Bannon, who was a vice president of Cambridge Analytica until he joined the Trump campaign. "I think the Russians had help," said Congresswoman Jackie Speier, a California Democrat who is a member of the House Intelligence Committee. "I've always wondered if Cambridge Analytica was part of that." (Cambridge Analytica did not respond to a request for comment.)
Senator Martin Heinrich is leading the charge to update American election laws so that the origins of political ads on social media are at least as transparent as those on TV and in print. Heinrich, a New Mexico Democrat, is also part of the Senate Intelligence Committee that is tracing Russia's 2016 tactics. "Paul Manafort made an awful lot of money coming up with a game plan for how Russian interests could be pushed in Western countries and Western elections," Heinrich said, referring to a mid-2000s proposal Manafort pitched to a Russian oligarch. "Suddenly he finds himself in the middle of this campaign. If there is a person who I think is very sophisticated in this stuff, and runs in pretty dicey circles, that is the place where I would dig."
No evidence has emerged to link Kushner, Cambridge Analytica, or Manafort to the Russian election-meddling enterprise; all have denied colluding with foreign agents. (Kushner's representatives declined to comment for this article. Manafort's spokesman could not be reached.) Yet analysts scoff at the notion that the Russians figured out how to target African-Americans and women in decisive precincts in Wisconsin and Michigan all by themselves. "Could they have hired a warehouse full of people in Moscow and had them read Nate Silver's blog every morning and determine what messages to post to what demographics? Sure, theoretically that's possible," said Mike Carpenter, an Obama administration assistant defense secretary who specialized in Russia and Eastern Europe. "But that's not how they do this. And it's not surprising that it took Facebook this long to figure out the ad buys. The Russians are excellent at covering their tracks. They'll subcontract people in Macedonia or Albania or Cyprus and pay them via the dark Web. They always use locals to craft the campaign appropriately. My only question about 2016 is who exactly was helping them here."
Maybe no one. Or perhaps the chaotic Trump campaign unwittingly enlisted Russian-connected proxies who were eager to exploit any opening to damage Hillary Clinton's run. It's also plausible that Trump's long-shot, anti-establishment bid was willing to take on assistance without asking too many questions. "Are we connecting the dots? I'm finding more dots," said Quigley, who recently traveled to Prague and Budapest to learn more about the history of Russian influence campaigns. "I believe there was coordination, and I'm going to leave it at that for now."
CAN WE HELP?
Ivanka Trump and Jared Kushner attend a press conference in the White House Rose Garden.
Photo: By Zach Gibson/Bloomberg/Getty Images.
German chancellor Angela Merkel, Kushner, President Donald Trump, and Ivanka Trump at the White House.
Photo: By Shealah Craighead/White House/Polaris.
Kushner, Trump, and their children disembark from Air Force One in West Palm Beach.
Photo: From A.P. Images/REX/Shutterstock.
Lebanese delegates and journalists pose for selfies with Trump and Kushner in the Rose Garden.
Photo: By Chip Somodevilla/Getty Images.
Trump and Kushner dance at Donald Trump's "Liberty" Inaugural Ball.
Photo: By Brian Snyder/Reuters.
Kushner whispers to Trump during a welcoming ceremony for her father at Ben Gurion International Airport in Tel Aviv, Israel.
Photo: By Jonathan Ernst/Reuters.
The couple seen arriving with their three children at JFK International Airport, where they boarded Marine One.
Photo: From Xinhua/Alamy Stock Photo.
Read the whole story
· · · ·
Most viewers watching a charismatic Tantric sex expert featured on a CNN program about "sexual healing" earlier this month didn't know her controversial backstory.
They only saw Psalm Isadora, 42, as compelling and radiant on camera as any movie star, showing a young couple how to connect through Tantric yoga touch and leading a group sex therapy session chanting "Orgasm is God!"
Many were shocked at the end of the episode when they learned Isadora had apparently killed herself in March 2017, a few months after taping the show.
Why? That's what everyone asked, especially Isadora's devastated devotees who believed her message of female sexual empowerment based on 5000-year-old Eastern teachings and how it could heal and transform you, no matter what your pain.
The answer, when it comes to her death, which was ruled a suicide by the L.A. County coroner's office but is still under investigation by the Santa Monica Police Department, depends on whether you talk to her friends or her enemies.
Isadora, real name Psalm Brother, was a Santa Monica-based sex and love guru who apparently triumphed after growing up in a fundamentalist Christian cult where she said she'd been sexually abused by her father. Still traumatized and diagnosed as bipolar years later, she landed in the ER at 29 after a crystal meth overdose and suicidal ideations.
She turned her life around with yoga and rose almost overnight from being a teacher giving free classes to running a million-dollar empire including online courses, live events, and TV shows. She coached celebrities and even an NFL player after going to southern India in 2007, where a Tantric master gave her initiation in Shakti Tantra Yoga. The ancient teachings on feminine and sexual energy were kept secret even in India for centuries because of religious taboos.
"Psalm said you cannot be a powerful woman and be afraid of your pussy," one of her earliest L.A. students, Zoe Kors, told The Daily Beast. "Women are sitting on the biggest energy generators on the planet but we don't realize it because of all the secrecy and shame in our history for thousands of years. Psalm, in the short time she was here, got that information out to us."
Isadora's followers—and they weren't all women—were as inspired by her glam persona on Playboy TV's Cougar Club as well as the help she gave trafficked sex workers in Calcutta, which was the subject of a documentary called Shakti.
"She could hang with swamis or strippers and treat them with the same respect and acceptance," Zachariah Z. Fisher wrote on her Facebook page after her death. "She was a warrior who refused to diminish her light in the face of others' fear and judgments."
By turns witchy, magnetic, tough, funny, and vulnerable, she had a killer story and she knew how to sell it, especially in the last two years when she became a popular speaker at hip, pricey global events like Mindvalley's A-Fest.
"I hit a rock bottom," Isadora said at a talk in Greece in May 2016. "Then I flew halfway across the world, gave up everything, risked everything, to meet a teacher, my Tantra teacher, in the jungles of India. He taught me about sacred sexuality."
Thank You!
You are now subscribed to the Daily Digest and Cheat Sheet. We will not share your email with anyone for any reason.
Her guru Sri Amritananda, who died in 2015, was, by many accounts, including a new biography, the real deal. He was a nuclear physicist who, after a vision of what he called "the Goddess," left his job in the Indian defense industry 40 years ago and built a huge temple complex that included dozens of statues of penises and vaginas in the remote eastern jungles of India. It was called Devipuram and "Guruji," as he was called, taught Tantra in the Śrī Vidyā tradition, an ancient lineage devoted to worship of the feminine.
Amritananda broke down the scholarly Śrī Vidyā rituals into something accessible for contemporary women, emphasizing the earthier, erotic side of Tantra with Indian music and dance.
Isadora, in turn, took what she learned back to Los Angeles and repackaged it as O Yoga, short for Orgasmic. She gave the timeless practices names like the Bliss Breath, the Kiss Meditation, and the Breath of Arousal. She taught women to use jade eggs in their "yoni" (vagina) to "unlock their full sexual potential."
"We're part of a spiritual subculture where people are vulnerable and go to people who have it all figured out. Psalm didn't. She wasn't healed and she needed her bipolar meds."
— Julian Walker, a fellow L.A. yoga instructor
But her work wasn't just a dirty-sounding gimmick for women who wanted to be hotter in bed. Isadora wanted to help people, men included, overcome the shame and trauma around sex and their bodies—particularly victims of abuse.
"I realized this was something so necessary in our modern world and that's really my mission," Isadora said at A-Fest, referring to her abuse beginning at age 5. "I've taken my greatest wound and made it my greatest power. I can now help carry other people through their dark places and into empowerment and light around our sexuality and spirituality. Because there's an orgasmic breakthrough on the other end for all of us."
What she said was true, at least as evidenced by the outpouring of grief online after her death. Meg Berry, 44, a New Jersey-based singer, Pilates teacher, and a Harvard graduate with a degree in anthropology, studied with Isadora for months during the last year of her life, becoming one of her lead trainers. Berry credits Isadora for rescuing her from chronic suicidal depression.
"What Psalm taught was self-love," Berry said. "Until July 2016 I'd had two husbands and three kids and many achievements but never tasted self-love, just self-loathing. I looked into the mirror one day and an inner voice said, I love me. No matter what anyone says about Psalm that's what she gave me and many people. And her work lives on in me and in the students she taught."
But for every Isadora fan, there were ex-lovers, girlfriends whom she had fallen out with, and other yoga teachers in the competitive L.A. yoga world who told a darker story.
Writing on her Facebook page after her death, one person accused Isadora of "using childhood sexual abuse to build her business, which consists of telling others how to heal from the horrors of the past and emerge as oversexed phoenixes from the ashes."
Isadora, many said, still struggled with her own demons. Whip-smart, she knew how to hustle and market herself in a cutthroat field, but they say she went too far too fast—at the expense of her own mental health and to the detriment of some of her students.
"The last time I saw her she was a lot different than I remembered," said her ex-boyfriend, yoga teacher Mateo J. Daniel. "Glossed and glammed up, Hollywood to the hilt. Botox and a boob job and thousand dollar shoes. Handlers, stories of stalkers, and guest spots on Playboy TV. A far cry from the crunchy, barefoot yoga teacher who dreamed of living in a cave, playing a banjo and eating coconuts."
She drank and took prescription pills like Xanax off and on and sometimes used LSD in certain, more extreme Tantra seminars she led, a dangerous cocktail for someone with precarious brain chemistry, according to several people close to her. As her fame grew, "she lost her connection to her practice," said one friend.
Some close friends on her Facebook page said she had been going cold turkey off Xanax in the days before her death, had chronic insomnia, and had stopped taking medication for her bipolar disorder. Rumors flew that she had not committed suicide but been targeted for death because of her outspoken beliefs.
"I am shaken to my core, as she was one of my heroes," wrote Katie Wise on Isadora's Facebook page. "One of my sisters. A fellow angel of darkness. An embodiment of Kali. And now she is gone, in this violent, senseless and tragic way.
Julian Walker, a well-respected L.A. yoga teacher since 1994 who's known for a protective attitude toward other members of the community, said he liked Isadora, especially her intelligence, but said the suicide of a teacher like Isadora can be a crisis for her students.
"Her persona was, 'I grew up in a cult, I used to be bipolar, and I threw away my meds because I've recovered from my sexual trauma,'" Walker said. "But it's tricky to think a spiritual solution can replace conventional medication. When you're a teacher it can be even more dangerous because idealization occurs. We're part of a spiritual subculture where people are vulnerable and go to people who have it all figured out. Psalm didn't. She wasn't healed and she needed her bipolar meds."
Walker said it was troubling when some women told him they had gone to Isadora for private therapy sessions where the breathwork sometimes put them in a trance. (The majority of her work did not involve overt sexual practices.) On at least two occasions, women reported that when they came out of the trance, Isadora was going down on them or manually manipulating their vaginas to orgasm without their consent.
For many others, however, the ritual, called yoni puja and part of the ancient traditions Isadora learned in India, was consensual and life-changing. It normally is performed manually, not as cunnilingus.
"I was one of the first women she practiced the yoni puja on," said Nianna Rose Bray, an L.A. yoga teacher who met Isadora in 2003. "She was a big part of unlocking me. She understood the power of sex and salvation but it was a very potent scene. It can be dangerous when you tell people you're going to help their sexual wounds because you can end up re-traumatizing them."
Zoe Kors, another L.A.-based Tantra teacher, also met Psalm when she was starting out as a yoga teacher. Kors also consented to the yoni puja ritual with her. (A similar ritual, called lingam puja, can be practiced on men.)
"People don't understand it's not just about getting off," Kors said. "The yoni puja opens up a channel in a woman's body and activates all the nerve endings to cultivate deep sensation. Very few women have experienced that kind of pleasure. But it's also about unleashing and unblocking a life force that women all have and makes you so powerful in all areas of your life."
But the work that helped so many women seemed to fail Isadora herself.
"I think how many places in myself I still am holding on like a knot, like a fist," she wrote in 2011 after visiting her guru. "The anger, rage and grief in me for the way I have been wounded, for the way I wish things had been in the past instead of the way they were. But acceptance brings power."
Isadora first opened up about growing up in a strict Christian cult called Lord's Land in Mendocino County, California, in 2010. She lived there with her parents and two younger brothers in a log cabin without electricity or running water and wore long dresses and bonnets to maintain modesty. She said they had to leave the commune at 10 because her father had been molesting little girls there.
Her father, Micheal, was from the New York and her mother, Bella, oddly enough, had grown up in Echo Park, California, and married the future self-made billionaire John Paul DeJoria when they were both penniless teenagers.
Isadora once interviewed DeJoria without either acknowledging their connection. DeJoria often spoke of how he came home one day, when he was barely 21, and found that Bella had abruptly left him and their infant son. DeJoria declined to comment for this story. Isadora and his eldest son are half-siblings, while Isadora's only son, Gabe Valdez, 24, has changed his name to Gabe Isadora and is reportedly being groomed to take over her business. He declined to comment for this story.
In subsequent interviews, Isadora said her father had sexually abused her as well as the other little girls on the commune. In the last year of her life, she gave two major talks, one at A-Fest and one sponsored by Mindbodygreen. In one she said her father had abused her as well as 10 of her young friends when he was principal of the commune school. In the other talk, Isadora said her mother had told her her father had not victimized her.
Some friends of Isadora's say she told them that she didn't remember her father's abuse until much later and a few are cynical about it, accusing her of using it as a way of branding a business selling hope to victims of sex abuse.
Prior to Isadora's death, according to Meg Berry, a group of those victimized young girls who remained Isadora's friends planned to file suit against her father but it's unclear if they have gone ahead with it.
The Daily Beast located Micheal Brother, 71, who was divorced from his wife years ago, and asked him if he had molested his daughter and the other little girls in the commune. He sounded weak and tired, and said he was "heartbroken" over his daughter's death.
"It's terrible," he said. "I haven't been the same since it happened."
He denied sexually abusing Isadora and said he told her as well in email correspondence the two occasionally had over the years. "We had a difficult relationship," he said. "Her mother was not easy, either."
But when asked if he had molested other little girls on the commune, he said he couldn't discuss it. When asked a second time, he also declined to comment.
"I can't change the past," Brother said. "I can only mourn it."
Read the whole story
· · · · · · · · ·
Convincing versus manipulation
[
edit
]
Concern raised about organizations such as this crossing the line from persuading subjects to adopt ideas by presenting convincing evidence and that of manipulating subjects,[39] was raised by a social scientist who studies organizational behavior, Michal Kosinski, previously a researcher in the psychology department at the University of Cambridge and in 2017, an assistant professor of organizational behavior at the business school of Stanford, when he stated that, "there's a thin line between convincing people and manipulating them."[39]
After meeting with a Facebook executive on Wednesday, the House Intelligence Committee investigating possible Russia interference turned its attention to Cambridge Analytica, the data mining company that worked on President Donald Trump's campaign.
A top executive from Facebook on Wednesday met with House members conducting investigations into Russia-linked ads ahead of a Nov. 1 House Intelligence Committee hearing at which Facebook, Twitter and Google will testify, Fox News noted.
California Rep. Adam Schiff, the top Democrat on the panel, said Facebook's chief operating officer Sheryl Sandberg was serious about the issue despite members of Congress harbouring concerns that the company was not willingly sharing information.
Sandberg said Facebook was "determined to take whatever steps are necessary to ferret out foreign actors creating fake identities and using their platform," Schiff noted, according to Fox News.
More than 3,000 ads Facebook traced to a Russian internet agency were turned over to congressional committees, Fox News reported, adding that. Schiff and Rep. Mike Conaway said they expect those ads will eventually be released.
According to The Daily Beast, part of the House's investigation into Russian efforts to interfere with the 2016 race will now include the work that Cambridge Analytica did for Trump's campaign.
A source familiar with the committee's work revealed that the company was handing over documents to the House, while another source close to investigations said the probe on Cambridge Analytica was proving to be "fruitful," The Daily Beast reported.
A Cambridge Analytica spokesman took issue with the report, saying it had "significant inaccuracies," The Hill reported.
"As one of the companies that played a prominent role in the election campaign, Cambridge Analytica has been asked by the House Intelligence Committee to provide it with information that might help its investigation," the spokesman said, according to The Hill.
"We believe that other organizations that worked on the campaign have been asked to do the same. [Cambridge Analytica] is not under investigation, and there is no suggestion of any wrongdoing by the company," he said.
When profiling voters for targeting political ads, Cambridge Analytica claims to look at the whole picture, including Facebook likes, to compile its data.
© 2017 Newsmax. All rights reserved.
They were once Steve Bannon's favorite analytics shop. Now investigators want to know if the Kremlin had a thing for Cambridge Analytica, too.
Next Page of Stories
Loading…
Page 3

The New Yorker

The Iran Business Ties Trump Didn't Disclose

The New Yorker

Azarpassillo has another interesting connection; one of its apparent partners in 

money laundering

, the Mammadov family of Azerbaijan, was also, until quite recently, in business with the 

Trump

 Organization. In fact, for the entire Presidential campaign 

…
Next Page of Stories
Loading…
Page 4
He refuses to see phony staring him in the face, says biographer.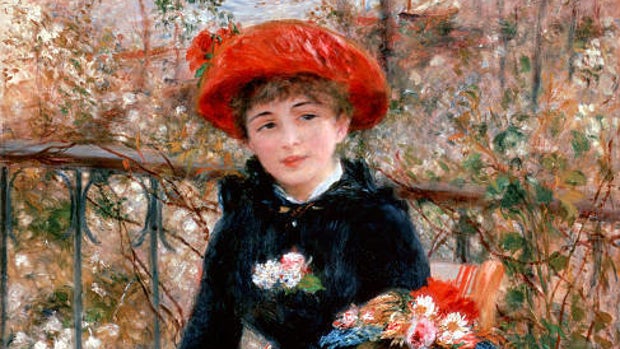 If Congress regulates social networks in new ways following the 2016 election, no single person will have been more responsible than Senator Mark Warner of Virginia. In the aftermath of the election, it was Warner who pushed Silicon Valley executives to delve more deeply into their data, looking for signs of Russian electoral interference.
As the ranking Democrat on the Senate Intelligence Committee, Warner has hauled tech-company executives to Washington for questioning. The pressure he applied appears to have been a motivating factor in the companies eventually coming forth with evidence of Russian meddling.
How much the social networks have cooperated is still on Warner's mind, however. He believes that there are far more ad purchases and more Russian-linked accounts than the companies have disclosed, and he's pushing them to search more deeply.
"I said, 'This doesn't pass the smell test. You gotta go back and dig in. If this were a new market opportunity, I know the resources you could put into it,'" Warner told me.
The next step of Warner's investigation will be in two weeks, when executives from Google, Twitter, and Facebook will testify before the Senate Intelligence Committee. The following Q&A details what Warner's thinking about in the weeks leading up to the hearing.
This interview has been edited and condensed for clarity.
---
Alexis Madrigal: So, as of today, what do we know about the Russian disinformation campaign on Facebook and other social-media platforms?
Mark Warner: First of all, let's step back and put the Russian involvement in 2016 in the overall context. It was approved at the highest level. It was coordinated in ways that were unprecedented. It included the things that have been much reported on, like hacking into both political parties and releasing information harmful to one candidate, Clinton, and helpful to Trump.
We know that Russians and even Trump's Department of Homeland Security have acknowledged that 21 states had their electoral systems probed, if not fully hacked into. We know that this is part of a pattern that has been going on and continues after the election. And it included interventions in the French election, where Facebook was much more active.
I think our government and the platform companies were more than a little bit caught off guard. I don't think anyone had seen anything of this scale before.
Madrigal: When did you start investigating what happened?
Warner: Right around the time of the election a guy who works for me said, if you Google "election hacking," you don't get Fox or MSNBC or CNN. Four of the first five stories were from Russia Today and Sputnik. This was Google, not even Facebook and Twitter. And there were lots of reports of trolls on social media pushing stories. So, it was clear they were using these tools.
I've been a supporter of these tech companies from a policy standpoint. But when I started saying that it appears that there were these trolls trying to use these platform companies to interfere in the election, the companies' initial reaction was that they blew it off. That disappointed me. There was the famous Zuckerberg comment. And into February and March, they were dismissive.
Yet at the same time, coincident with this, there were the Dutch elections and the Dutch ended up hand counting their ballots because they were concerned about potential foreign intervention.
Some of the senior Facebook and social-media companies' executives came out in the spring and I really pressed them. They started to say they were acknowledging something. Facebook talked about the 30,000 to 50,000 accounts in France that they banned. They said, "We've woken up to this." But it was still many months later, this summer, before any of the companies started to produce some of the content and acknowledge paid advertising and fake accounts. That was just Facebook.
We had experts come in who said, this could very well be targeted on a geographic basis, targeted on demographics. Having been in politics and in the tech business, you look at a 750 percent increase in digital advertising in politics between 2012 and 2016, and you say, if you're going to try to disrupt an election, you would use digital tools. Because it is a lot easier to target it and it's the Wild West, there're no election-advertising rules.
And if you do it right the way, you leave few fingerprints.
Madrigal: In your mind, what are the key outstanding questions?
Warner: All these companies need to come fully clean about what happened in 2016. Don't tell me they found 450 accounts linked to the American election when they found 50,000 in France. And don't tell me they found all the ads.
The first pass from Twitter was worse. They took only things that were derivative of what Facebook found. And they found some stuff. But I said, you have to go back and dig in. So, we need to figure out, number one, what happened in 2016.
While I'm trying to not get into the whole editorial-content argument, this notion that we can't curate at all just doesn't hold water. They've had to do it every time there has been something that has created consequences. Child pornography for example, or terrorist activity, or information on how to create bombs.
A lot of that was forced by the European governments. Areas reach a tipping point, the [platform companies] step in and act. They have to, if you don't want over-the-top regulation, or worse yet, we allow this to continue and we have some massive upheaval or loss of faith in the democratic process. Because people see how bad this was with relatively small amounts of dollars spent.
Madrigal: How might this translate into legislation?
Warner: Where we're headed with legislation is the lightest touch possible. Keep some residual location where someone can go look at the [political-advertising] content. Basically apply some of the most basic rules that apply to print and broadcasting to digital media. It doesn't get at the whole problem, but it gets at the question of tagging political advertising.
There is not a legislative proposal here, but I think there is going to be a growing interest in this topic. What I want to make sure is clear to the American people, this is not as simple as following the money on Russian ads. We need to look at the bots on Twitter and the pages on Facebook. Has this been done in collaboration with hate groups in the United States? Is it reinforcing the hate groups? How much responsibility do the companies have to sort through all that?
Madrigal: Facebook executives, publicly and privately, as well as pundits like Mark Penn, have argued that any Russian interference had a negligible effect because it was too small-time within the scale of Facebook. Are they right?
Warner: If this tiny tip of the iceberg is the extent of the activity, that might hold some water. But if there is, which I suspect, a much bigger piece of the iceberg below, then they are wrong. The numbers are much, much larger. The public press, so far, is really looking at what is still a limited universe.
You can target very discrete demographic locales. There still remains a question: How did they know where to target? I don't have an answer yet. I don't know if we've got the full evidence. Some people suspect this was very targeted in Wisconsin and Michigan where the Democrats were asleep at the switch. How were they smarter than the Democrats? That may not be a high hurdle to get over.
Madrigal: You represent a lot of non–Silicon Valley tech companies in Virginia. How have they reacted to the pressure you've been putting on Facebook, Google, Twitter, and others?
Warner: I've been surprised that they have been so generally supportive of me driving the whole investigation to its conclusion. The fact that we've kept it bipartisan is extraordinarily important. There is not a week that goes by that I don't get more worried about our vulnerabilities, in my work on this or the banking committee or looking at Equifax.
Since we're a high-defense state, it's not always the best thing to say, but if you take all the Russians spent in messing with our election, the French elections, Dutch elections, and all double it, you're still less than the cost of one F-35.
As someone who comes from a pro-defense state, we have to ask: Do we have the best military money can buy, when we're seeing the first attacks made in 21st-century digital conflict? I would not narrow it to just the Russian electoral interference. I would talk about the Chinese OPM breach, Chinese intellectual-property stealing around stealth. This is such an asymmetrical area. Our technology advantages end up being a disadvantage.
We have been reluctant as a nation to respond too much. You start a cyber conflict when we are so technology-dependent, who knows where it ends?
The one thing that is absolutely clear: We don't have a whole-government approach to cyber. Yahoo has a 500 million user breach. How's that not material enough to report it in your [Securities and Exchange Commission] filings? We have 49 different cyber-breach laws in 49 states. They didn't need to disclose it.
Madrigal: You mentioned driving this investigation "to its conclusion." What might that look like?
Warner: Let's make sure we know entirely what happened. Let's try to figure out specifically: Was there collaboration or collusion? And in terms of the social-media companies and platform companies, let's get all the facts of how extensive this interference was. What happened in 2016 happened. We need to know the extent of it to protect our elections. And I don't think there is any indication that what was happening during the election stopped on November 8.
Going forward, let's have at least regulations on transparency on spending and the ability to look at the content of political advertisements. And in a way that's not too heavy-handed and maintains the freedom of the internet, let's at least start the discussion about information integrity, so that Americans know that if they see somewhere that Mark Warner is saying something bad about Donald Trump, you have some faith that it actually is real.
Read the whole story
· · · · · · ·
Daily Mail
He was working for the "Internet Research Agency," a company in St Petersburg, which is believed to have done work spreading political …
With pressure on Facebook mounting in anticipation of general counsel Colin Stretch's testimony in front of the House and Senate Intelligence Committee, it can be helpful to step back and take stock of what we the public know, and what we don't. We know, for example, that some institution linked to the Russian government — likely the infamous Internet Research Agency — bought ads on Facebook between 2015 and 2017, with the assumed intent of stoking anger and partisanship. We know that the ads concerned wedge issues like immigration, the Second Amendment, and police brutality; we even know what some of the Russian pages and accounts were. And we know that around 3,000 ads were purchased at a cost of around $100,000. Other platforms like Google and Outbrain are investigating Russian ad buys on their networks as well.
Here's what we don't know: whether or not, and to what extent, those ads were effective at swinging votes.
Digital advertising is a complicated business, and it can be a bit of a black box. Even with the absurd amount of data collected by Facebook and its various third-party partners, it can be hard to pin down the actual effects of a given campaign — and everyone is incentivized to play up or play down results. A fantastical theory recently floated by a marketing agency claimed that with just $42,800, a dedicated campaign could have swayed the 10,704 Michigan voters that won Trump the state. It's a fun theory — but it's a theory that represents an absolute edge-case scenario, in which Facebook ads are supernaturally effective and persuasive. People who've worked in digital advertising are more dismissive: Antonio García Martínez, a former Facebook product manager and author of Chaos Monkeys, called theories like this "utter bullshit."
Part of the problem with assessing the effect of Russian ads is that Facebook itself sends mixed messages. According to the company, 10 million people are estimated to have seen at least one of the ads (25 percent of them were never shown to any users). Facebook rarely makes raw data public, and its public metrics can be misleading. For instance, a video view is registered if someone watches the first 3 seconds with the sound off. So, 10 million people "saw" the ads — but the number that actually absorbed what they saw is totally unclear. (And that's setting aside that on several occasions now, Facebook has admitted to accidentally misreporting its own metrics.)
At the same time, Facebook brags about its ability to influence voters. Its business section is full of case studies about political campaigns. According to Facebook, Republican governor Rick Scott, running for reelection in 2014, used Facebook to create a "22% increase in Hispanic support," which the case study calls "a deciding factor" in his win.
Obviously, the ad platform's effectiveness in political campaigns lies somewhere between all-powerful and house of cards. But so long as Facebook holds back its own data, the rest of us won't be able to tell which side it falls on. "Facebook probably has the data that would help us understand whether or not there was an impact," Yochai Benkler of Harvard's Berkman Klein Center for Internet & Society said in a recent interview with Select All. If Facebook released, for example, precise data about which geographical and demographic groups were targeted by Russian ads, third-party researchers could compare that information to actual and expected turnout in last year's election. "They have the data that will help us understand," Benkler says. "They're not releasing it in any significant way."
Absent that data, the best we can do is make educated assessments based on past experience. And to anyone who's worked in online advertising or social-media management, the $100,000 spent by the Russian government is laughably small, no matter how precisely targeted. In contrast, the official Trump campaign spent $90 million on digital ads — and, unlike the Russians, had assistance from Facebook employees to target and deploy them effectively. "There's no way $100,000 in ad budget impacted the election. It's ridiculous," García Martínez said.
None of this means that Facebook doesn't need regulation. The Russian government secretly paying for political advertisements aimed at influencing a domestic election is a clear violation of U.S. sovereignty — a real problem that Facebook, and the government, must investigate and address. To their credit, both legislators and Facebook executives appear to understand the need to confront the issue. Days after Facebook disclosed its findings, Mark Zuckerberg announced that the company would now require full public disclosure of an ad's sponsor and target audience. This week, Senators Amy Klobuchar and Mark Warren introduced the Honest Ads Act, a law that would bring digital political ads in line with the more stringent regulations that govern political ads on radio and television.
At the same time, the focus on Russian ads, no matter how well-intended, ignores the many other troubling aspects of Facebook's influence on the election. For one — buying ads isn't really what the Internet Research Agency does. Loosely referred to as a "troll operation," the employees specialize in creating and performing as "sock puppets," seemingly normal commenters and posters who are actually acting under ulterior motives.
Sock puppets, not nefariously developed and purchased political advertisements, are the IRA's bread and butter, as recent reports out of Russia corroborate. According to former employees, "the Internet Research Agency targeted U.S. audiences in part by posting provocative 'comments' pretending to be from Americans on newspaper articles that appeared on the websites of the New York Times and Washington Post."
Those comments and other reported elements of the IRA's intelligence operation — Trump rallies organized by Russian sock puppets, for example — portray a secretive attempt to harness not the ad-buying tools of these companies, but their completely free-to-use network effects. In form and function, many of the things that the IRA is described as doing on social media and in comment sections is not all that different from what anyone else does. Russian trolls (and their profit-minded cousins in "fake news") "didn't make up stuff that wasn't already part of the folklore of the right," Benkler said. They just "circulated and cut and paste and created all sorts of remixes of all the same sets of stories that were already circulating widely, on the right anyway." And that's far more concerning.
At the peak of its influence campaign, the IRA had about 90 people focused on the United States, though that number has apparently now dropped to 50. When social-media companies cracked down on their sock-puppet accounts over the last two months, they suspended 118 communities that could reach an estimated 6 million users. Among the accounts was a Twitter account masquerading as the Tennessee GOP, @TEN_GOP, which had 136,000 followers — ten times as many as the actual Twitter account for the state's Republican Party. The organization reported the fake account to Twitter three times since September 2016, and yet the company was unresponsive.
According to BuzzFeed:
All told, the account was quoted dozens of times across conservative news outlets. Fox News quoted an @TEN_GOP tweet in at least three stories, including one syndicated by the Daily Caller. The Daily Caller itself quoted it in six stories. Breitbart mentioned it in seven; Infowars in four; RedState in eight.

The Gateway Pundit, another conservative outlet, cited the Russian account in 19 different stories, ranging from one about a motorcyclist who drove through an anti-Trump protest, for which he was arrested, to a story about how it was unfair that banks had stopped lending money to French nationalist presidential candidate Marine Le Pen.

The account's tweets often derided African-Americans, Muslims, and immigrants.
This kind of free movement of misinformation between disingenuous and malevolent outside actors, passionate true believers, and the reading and voting public should be the real concern of anyone trying to assess the effects of social media on the political process — not a relatively small number of easy-to-identify (and easy-to-regulate) advertisements. A few weeks ago in a press conference, Senator Mark Warner, who is helping lead the Senate Intelligence Committee's Russia inquiry, said that he was more concerned about sock puppets than ad buys. "It's the organic posts masquerading as reality that nobody has to pay for, that, to me, is the bigger concern," said García Martínez.
Put another way, what we should worry about isn't what Facebook was paid to do, but what it did for free. Clinton outraised and outspent Trump substantially over the course of the campaign, but his earned media — the chatter he generated — was upwards of a billion dollars, according to García Martínez. "The ability for Facebook to amplify that sort of message? That's the scary, high-value thing."
And what's dangerous isn't just that false stories and conspiracy theories can travel up what Benkler calls the "attention backbone" of social media. In disclosing the Russian ads, Facebook stated plainly that it viewed the ability to communicate across borders as a strength of the system, not a liability. It's the corrosive effect of these "inauthentic" accounts — which Facebook has no easy way of dealing with — and the attention economy that gives Trump a freebie campaign. There is a growing tendency for people to label anyone they don't agree with online as a bot. A few months ago, an enterprising college student retweeted by Trump was accused of not existing simply because her profile picture was of a stock photo (raise your hand if you've ever used an avatar that wasn't actually your own face). During the campaign, American trolls tried to suppress the vote by creating fake promotional images telling Clinton supporters that they could vote by text. They didn't need to set up a Facebook campaign. They were able to spread them around the internet at no cost.
Read the whole story
· · · · · ·
Next Page of Stories
Loading…
Page 5