Trump Investigations Report | Latest Posts
–
–
Selected and Saved News Stories – Trump
Saved Stories – 1. Trump
Trump To Release Classified Files On JFK Assassination
More than 3,000 documents related to the 1963 shooting death have never been publicly released.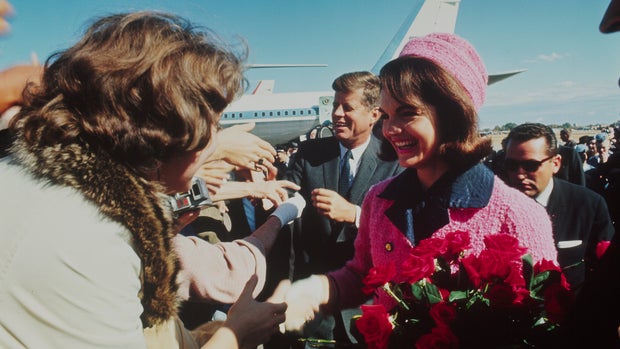 Report: White House Rush-Sending Condolences To Gold Star Families

At least three families said they received express-shipped packages from the White House after Trump claimed he called "virtually everybody."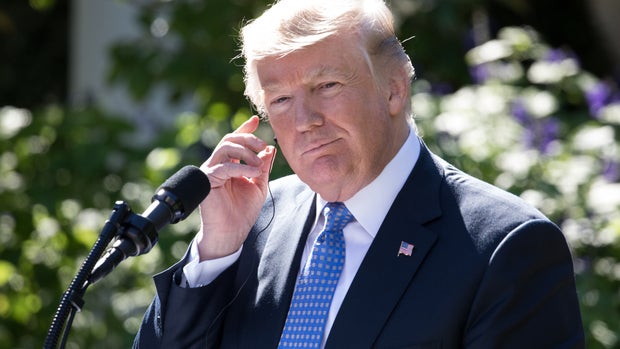 Trump Offers $430,000 Of His Own Money For Aides' Legal Fees In Russian Probe

The funds ethical issues if associates have information about the president.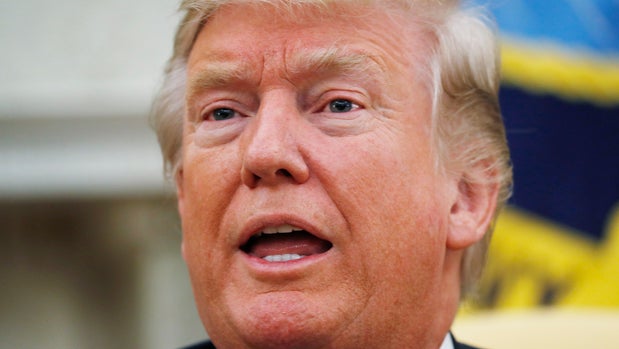 Donald Trump's 2012 Yankees Tweet Proves There Really Is A #TweetForEverything

Yes, even for Major League Baseball.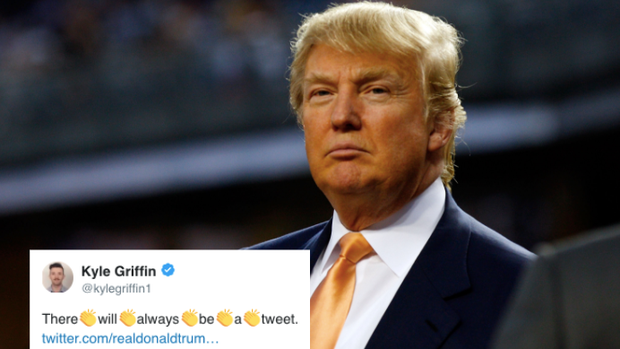 Trump pledges at least $430000 to help staff pay for Russia probe lawyers – Politico
Trump plans to help pay aides' legal costs for Russia probes – USA TODAY
Putin says Trump hampered from delivering electoral promises – Reuters
Putin Says Americans Should Not 'Disrespect' Trump, Because He's the President and 'Doesn't Need Any Advice' – Newsweek
Putin says 'Mr Trump should be respected' by the American people video – The Guardian
Putin says Trump 'won honestly,' deserves more respect – WGN-TV
Donald Trump launches desperate last ditch bid to prevent his advisers from flipping on him

At the end of a week which saw his own top former White House advisers Sean Spicer and Reince Priebus beginning to cooperate in the investigation against him, Donald Trump is now making a last ditch bid to prevent anyone else from flipping on him. However, the effort appears to be too little too late, and it instead reveals just how nervous Trump has become as the Robert Mueller investigation closes in on him.

Trump is now promising his associates that he'll chip in $430,000 of his own money to help pay their mounting legal bills, according to an Axios report (link). That's far too little money to be of much help, considering the sheer number of Trump advisers and associates who have been forced to hire high priced attorneys to represent them in the Trump-Russia scandal. If anything, the report raises questions about how this pittance of money is supposed to be spread around, and whether Trump might try to use it to specifically convince individual witnesses to not flip on him as Mueller corners them. If so, this could constitute obstruction of justice.

Strangely, Axios says that Trump will not pay any of the legal bills for his former National Security Adviser and former campaign foreign policy adviser, Michael Flynn. Why? No one knows. Flynn is considered one of the prime witnesses against Trump, and he's facing serious criminal charges that could send him to prison for a long time. Why wouldn't Trump want to motivate Flynn to remain on his side? It raises the question of whether Flynn may already be cooperating against Trump or perhaps Trump simply thinks Flynn may have flipped on him.

Meanwhile, Donald Trump's own legal bills in the Russia continue to be paid by the Republican National Committee, with money it received from a Kremlin oligarch who is using his dual U.S. citizenship to skirt the law. And as has previously been widely reported, Donald Trump is using funds raised for his own phony "2020 reelection" campaign to pay the legal bills of his son, Donald Trump Jr.

The post Donald Trump launches desperate last ditch bid to prevent his advisers from flipping on himappeared first on Palmer Report.
Donald Trump Jr chimes in and reminds us how stupid he is

Donald Trump Jr chimes in and reminds us how stupid he is

Donald Trump Jr chimes in and reminds us how stupid he is


The debate has been long-running: which of Donald Trump's adult sons is the dumbest? Is it Eric Trump, who seems to know he's dumb and pulls his punches accordingly? Or is it Donald Trump Jr,
Senile Donald Trump brags that he only represents "rich people" then incoherently babbles about Vladimir Putin

Senile Donald Trump brags that he only represents "rich people" then incoherently babbles about Vladimir Putin

Senile Donald Trump brags that he only represents "rich people" then incoherently babbles about Putin


Trump clearly needs immediate professional medical attention
George W Bush condemns bigotry and lies in coded attack on Trump – The Guardian
Facebook, Twitter and Google Counsel to Testify Before Congress in Russia Investigation – Law.com
All five living former U.S. Presidents to make joint public appearance tonight

As major hurricanes began ravaging various regions of the United States and it became clear that the Donald Trump administration wasn't going to come close to providing a proper disaster response, all five living former U.S. Presidents came together to unveil a charitable foundation called One America Appeal. Since that time they've begun condemning Trump in semi-coordinated fashion, suggesting they have much more up their sleeves. Tonight, all five of them will be making a joint public appearance together.

Former Presidents Jimmy Carter, George H.W. Bush, Bill Clinton, George W. Bush, and Barack Obama will be the special guests at tonight's One America Appeal benefit concert in Texas which will benefit the victims of the hurricanes in Texas, Florida and Puerto Rico. The musical lineup mostly consists of country music acts, including Alabama, Lyle Lovett, and Lee Greenwood. But even as funds are being raised for charity, all eyes will be on the five Presidents to determine what they're really up to.

Earlier this week George W. Bush, the most conservative of the five former Presidents, delivered a blistering speech condemning Donald Trump. Then almost immediately afterward, Barack Obama gave an anti-Trump speech of his own. This couldn't have been a coincidence, and it points to a degree of coordination in their messaging. This has only served to further the expectation that there's more to the five-way partnership than simply charity work, making tonight intriguing.

Due to the charitable nature of tonight's concert, you can expect the five former Presidents to keep the entire thing cordial. This will be, in effect, their coming out party for their alliance. Once the American public becomes comfortable with the idea of its former leaders coming together to speak with one authoritative voice, we may soon find out what they're planning when it comes to deposing Donald Trump.

The post All five living former U.S. Presidents to make joint public appearance tonight appeared first on Palmer Report.
felix sater – Google News: But Trump suffers 'convenient memory loss'! – The Island.lk
But Trump suffers 'convenient memory loss'!

The Island.lk

"I mean, I've seen him a couple of times; I have met him," Trump said, in a deposition in a court case involving 

Sater

 in 2013. And The New York Times quoted him as saying, "If he were sitting in the room right now, I really wouldn't know what he 

…
 felix sater – Google News
The Russians have sold out Donald Trump and Donald Trump Jr to Robert Mueller

Even as Congress and Special Counsel Robert Mueller continue to plow their way through Donald Trump's inner circle in an attempt at pressuring Trump's underlings to flip on him, another more surprising angle has emerged. The Russians are now voluntarily cooperating with the investigation into the Trump-Russia scandal, in a manner which could end up taking down both Donald Trump and Donald Trump Jr.

Mueller has been zeroing in on Donald Trump Jr's meeting with Russian government representatives in which Junior sought dirt on Hillary Clinton and on Donald Trump's subsequent attempt at covering up the real reason for the meeting. Trump campaign chair Paul Manafort, and other Trump people who were in the meeting, are still largely refusing to cooperate. But now the Russians who were in the meeting are cooperating with the investigation. This is a remarkable development, because these people wouldn't need to cooperate unless they wanted to.

Some of the Russians at the meeting have now met with congressional investigators, according to a CNN report (link). Although details about Robert Mueller's investigation rarely leak out, this means that these same Russians have almost certainly spoken with Mueller as well. They're not U.S. citizens and they don't reside in the United States, so U.S. investigators have little if any legal leverage over them yet they've decided to cooperate anyway. Considering that the Russians in question all have relationships with Vladimir Putin, they wouldn't be cooperating unless he wanted them to.

It's still not clear precisely what information the Russians have given to Congress and Mueller. But the Russians are well aware that the investigators are trying to use the details of this meeting to nail Donald Trump Jr for collusion and to nail Donald Trump for obstruction of justice. By voluntarily providing any level of cooperation, the Russians have sold out them both.

The post The Russians have sold out Donald Trump and Donald Trump Jr to Robert Mueller appeared first on Palmer Report.
Trump more optimistic on Isis after Raqqa than key advisers

President hails step toward lasting peace and political transition but advisers say militants remain a threat and Assad government newly strengthened

Donald Trump on Saturday issued a statement on the Islamic States expulsion from Raqqa that ran counter to warnings in recent days from his national security aides that the militants remain fully capable of striking American interests.

Events in Raqqa were a milestone in the fight against terrorism and a step toward a political transition and lasting peace in Syria, Trump said in a White House statement.

Related: The fall of Raqqa – in pictures

Related: Escape from Raqqa: how my three-year ordeal in the Isis stronghold ended | Tim Ramadan
Donald Trump goes berserk with bizarre Pee Pee Tape denial

Of all the things Donald Trump is worried about surfacing in his Trump-Russia scandal, he's not the most worried about his treasonous election-rigging collusion or even his lifetime of financial crimes. Instead it's the mythical "Pee Pee Tape" which allegedly shows him engaging with Russian prostitutes. Now more than ever, Trump has become paranoid about the tape in question. We know this because he's going off the deep end while specifically denying its existence.

On Saturday afternoon, out of nowhere, Trump tweeted "Officials behind the now discredited 'Dossier' plead the Fifth. Justice Department and/or FBI should immediately release who paid for it." It's important to point out that not one word of Trump's tweet is true. The dossier in question has not been discredited in any way, shape, or form and much of it has now been independently confirmed. The officials in question have not pleaded the fifth. Instead they've fully cooperated with the investigation, and have only rebuffed a fake subpoena from Trump's own corrupt puppet Devin Nunes.

It's nothing new for Trump to lie through his teeth in a tweet. However, what does stand out here is that this tweet came out of nowhere. There were no major news reports about the dossier or the Pee Pee Tape yesterday or today so why is Trump suddenly bringing it up just to try to discredit it? This strongly suggests that he's recently learned something which has led him to fear that it could surface.

If Russian President Vladimir Putin has indeed been using the Pee Pee Tape to blackmail Donald Trump, it's possible that Trump now fears Putin might leak it. Putin has personally lost billions of dollars as a direct result of Trump's failure to get U.S. sanctions against Russia lifted which is now impossible in the current political climate. Does Trump fear Putin is about to cut his losses?

The post Donald Trump goes berserk with bizarre Pee Pee Tape denial appeared first on Palmer Report.
Trump calls on FBI to release names behind dossier – The Hill (blog)
Trump says Russian-bought Facebook ads were tiny compared with U.S. fake news
President Trump on Saturday seemingly downplayed the significance of Russian-bought Facebook ads, which some lawmakers investigating election meddling have said were intended to influence last years campaign and divide Americans. Keep hearing about tiny amount of money spent on Facebook ads, Trump said on Twitter, before taking aim at U.S. television networks. What about the […]
Trump says Russian-bought Facebook ads were 'tiny' compared with US 'fake news' – Washington Post
The Sewer of Trumpism – TPM (blog)
The Sewer of Trumpism

TPM (blog)

Col. Jack Jacobs, a medal of honor recipient himself, says Gen. John Kelly should simply apologize. More broadly, I thought this brief discussion from him is a good meditation on the moral sewer of 

Trumpism

 and even more, Donald Trump himself.
Trump: Justice Dept., FBI should release 'who paid for' Russia dossier – Politico
–
Trump Investigations Review – October 2017
The Showboats, The CyberWars, and The Russian Trolls, Real and Virtual: Why didn't the FBI see all of this?! | The Profile Of Mass Shooter and The Neuro-Psychological ("Psychotronic") Manipulation Of Voting Behaviors Online 
8:45 AM 10/21/2017 – Cambridge Analytica – News Review | VOX – Link
When you consider how a few thousands votes in a few swing states determined the election, this is no small thing.
Cambridge Analytica, the shady data firm that might be a key Trump-Russia link, explained. Why House investigators think this company might have helped Russia spread fake news.
Saved Stories – None
Cambridge Analytica Darren Bolding says Donald Trump Facebook – CNBC
Use an iPhone? Here's what this Trump-linked data firm knows about you – The Daily Dot
Cambridge Analytica Announces Launch of New TV Targeting … – PR Newswire (press release)
Trump's Data Firm Is Selling A Top Conservative Think Tank Its Trump Voter Playbook – Daily Beast
Congress in touch with Cambridge Analytica who helped Trump win – ETtech.com
Congress in touch with Cambridge Analytica who helped Trump win ETtech.com

Congress in touch with 

Cambridge Analytica

 who helped Trump win Has the Congress found the Brahmastra for the next general elections? Perhaps it has, if one goes by reports that Congress is in touch with Big Data firm 

Cambridge Analytica

that helped US …
'60 Minutes' profiles the genius who won Trump's campaign: Facebook – Washington Post
Russia Probe Now Investigating Cambridge Analytica, Trump's 'Psychographic' Data Gurus – Daily Beast
House Intel Committee targets shady RNC-aligned data firm Cambridge Analytica in Russia probe: report – Raw Story
House Intelligence Committee to release Russian-backed Facebook ads – Washington Post
Facebook exec meets with lawmakers amid Russia probe – Fox Business
Trump campaign data firm cooperating with House on Russia … – Politico
Cambridge Analytica: Russia Probe Panel Turns to Trump Data Firm – Newsmax
Cambridge Analytica: Russia Probe Panel Turns to Trump Data Firm – Newsmax
Cambridge Analytica under scrutiny in House committee Russian probe – SC Magazine
An intern at the Trump campaign data firm, Cambridge Analytica, left sensitive voter targeting tools online for … – Business Insider Australia
The future of propaganda is on the line in election probe – Newsday

Newsday

The future of propaganda is on the line in election probe Newsday

A spotlight shines anew on 

Cambridge Analytica

, the company part-owned by the billionaire Mercers of Long Island that has been deeply involved in analyzing and mining people's data to influence election campaigns. Last week the company acknowledged …
Data mining firm behind Trump election built psychological profiles of nearly every American voter – CBC.ca
Cambridge Analytica, the shady data firm that might be a key Trump-Russia link, explained – Vox
Privacy Advocates Criticize Kenyan Government's Hiring of Cambridge Analytica – snopes.com
"Bing, bing, bing: Trump reveals his thinking behind firing off all those tweets
President Trump has a ready weapon in hand to return fire when he feels under attack. When somebody says something about me, I am able to go bing, bing, bing and I take care of it, the president said. Trump, of course, was talking about Twitter, which has become a staple of his presidency. In […]
Trump UN envoy: Russia's election interference is 'warfare' – CTV News
Obama Administration, Hillary Clinton Covered Up Their Deep, Corrupt Ties To Russia – Investor's Business Daily
Trump: Obama-era uranium deal is 'real Russia story' – The Hill
The Iran Business Ties Trump Didn't Disclose – The New Yorker
Trump claims false laurels – Daily Times

Daily Times

Trump claims false laurels Daily Times Trump

 has put his 

immaturity

 on display once again with this statement. Those familiar with the history of the ongoing conflicts in Syria are … I hope that this dishonest 

political

 strategy will not work. A re-election of Donald

Trump

 in the next 

…and more »