The charges are still sealed under orders from a federal judge. Plans were prepared Friday for anyone charged to be taken into custody as soon as Monday, the sources said. It is unclear what the charges are.
A spokesman for the special counsel's office declined to comment.
Mueller was appointed in May to lead the investigation into Russian meddling in the 2016 election.
Under the regulations governing special counsel investigations, Deputy Attorney General Rod Rosenstein, who has oversight over the Russia investigation, would have been made aware of any charges before they were taken before the grand jury for approval, according to people familiar with the matter.
On Friday, top lawyers who are helping to lead the Mueller probe, including veteran prosecutor Andrew Weissmann, were seen entering the court room at the DC federal court where the grand jury meets to hear testimony in the Russia investigation.
Reporters present saw a flurry of activity at the grand jury room, but officials made no announcements.
Shortly after President Donald Trump abruptly fired then-FBI Director James Comey, Rosenstein appointed Mueller as special counsel. Mueller took the reins of a federal investigation that Comey first opened in July 2016 in the middle of the presidential campaign.
Mueller is authorized to investigate "any matters that arose or may arise directly from the investigation," according to Rosenstein's order.
The special counsel's investigation has focused on potential collusion between the Trump campaign and Russia, as well as obstruction of justice by the President, who might have tried to impede the investigation. CNN reported that investigators are scrutinizing Trump and his associates' financial ties to Russia.
Mueller's team has also examined foreign lobbying conducted by former Trump campaign chairman Paul Manafort, former national security adviser Michael Flynn and others. His team has issued subpoenas for documents and testimony to a handful of figures, including some people close to Manafort, and others involved in the Trump Tower meeting between Russians and campaign officials.
Last year, the Comey-led investigation secured approval from the secret court that oversees the Foreign Intelligence Surveillance Act to monitor the communications of Manafort, as well as former Trump campaign adviser Carter Page, as part of the investigation into Russian meddling.
In addition to Mueller's probe, three committees on Capitol Hill are conducting their own investigations.
CNN's Marshall Cohen, Mary Kay Mallonee and Laura Robinson contributed to this report.
Signed in as mikenova
Share this story on NewsBlur
Shared stories are on their way…
A federal grand jury in Washington has approved the first charges in the investigation being conducted by special counsel Robert Mueller, CNN reported Friday.
CNN cited sources briefed on the matter in reporting that the grand jury approved charges, but the network said that the charges are sealed under orders from a federal judge and it was unclear what the charges are or who they are against. The Wall Street Journal later Friday also reported that the first charges have been filed, citing a source.
NBC News has not confirmed the reports. Peter Carr, a spokesperson for Mueller, declined to comment Friday night.
Report: First charges filed in Mueller Russia probe 15:57
autoplay autoplay
Mueller, a former FBI director, was appointed in May as special counsel to oversee the investigation into alleged Russian interference in the election.
He was appointed by Deputy U.S. Attorney General Rod Rosenstein after President Donald Trump fired FBI Director James Comey. Rosenstein made the decision to appoint Mueller because Attorney General Jeff Sessions had recused himself from any probe in the Russia investigation.
Former Trump campaign manager Paul Manafort and former Trump national security adviser Michael Flynn have been said to be key figures in Mueller's probe, law enforcement sources familiar with the matter have told NBC News in the past.
Representatives for Flynn and Manafort did not immediately respond to requests for comment Friday night.
Related: Mueller Now Investigating Democratic Lobbyist Tony Podesta
Congressional investigations into alleged Russian involvement in the presidential election are also underway.
CNN, citing sources, said that an arrest could happen Monday.
"Sealing is fairly common at the stage when you have an indictment that is issued or approved, as it may have been today," former U.S. Attorney Barbara McQuade said on MSNBC Friday.
Charges filed in Trump Russia probe: Report 11:40
autoplay autoplay
"And the reason is that law enforcement kind of wants its ducks in a row before they go out and arrest the defendant or even notify him — it may be that they don't arrest whoever this defendant is because they've worked out a relationship with his or her defense attorney to bring them in to appear on the case," she said.
Trump has repeatedly denied that any collusion with Russia took place. Trump has called the Russia probe a "witch hunt."
Less than a fifth of voters who pulled their registrations following a request for voter information have registered again.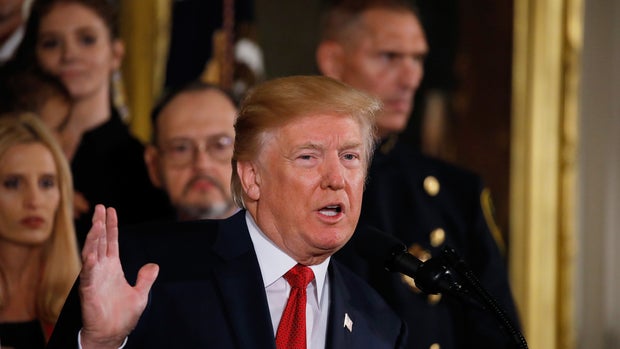 The newly declassified documents on President Kennedy's assassination are raising more questions about the conspiracies and uncertainties surrounding his death.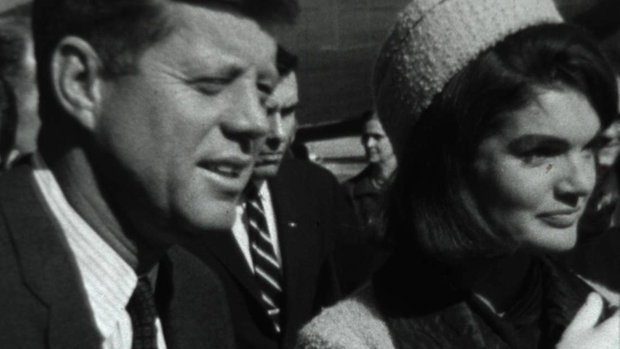 Next Page of Stories
Loading…
Page 2
Next Page of Stories
Loading…
Page 3
Next Page of Stories
Loading…
Page 4
Next Page of Stories
Loading…
Page 5
Next Page of Stories
Loading…
Page 6
The presence of Donald Trump on social media has attracted attention worldwide since he joined Twitter in March 2009. He has frequently used Twitter to comment on politicians and celebrities, and he relied on Twitter significantly to communicate during the 2016 United States presidential election. The attention on Trump's Twitter activity has significantly increased since he was sworn in as the 45th President of the United States and continued to post controversial opinions and statements. Many of the assertions made by Trump on his Twitter account have been proven to be false.[1][2][3][4]
Read the whole story
· · · · ·
May 26th, 2017 by Carolyn Fortuna
---
Trump campaign data may be directly tied to social media manipulation, according to an investigation at The Guardian. If that is the case, then take a back seat, fake news, because what we could have is a deliberate right-wing propaganda machine that is altering the way that voters perceive candidates and issues. It could be much more detrimental to our democracy than any fake news.
The Guardian has revealed that extreme conservative ideology is cycled through popular social media sites through algorithms so it becomes pervasive, dominant, and constant.
Social media manipulation is trouble for democratic society everywhere.
Cambridge Analytica's Data Mining and Trump's Victory
One company that drives data, Cambridge Analytica, goes so far as to take credit for Trump's election win through its ability to manipulate media messages targeted at persuadable voters. According to the homepage of its website, Cambridge Analytica (CA) uses data to change audience behavior. If you click on the "Political" tab, you can eventually find a description that says,
"CA Political's industry-leading data services help you to find, understand, and engage with voters more effectively. Our services can be purchased individually and tailored to your needs, but combined they offer a fully end-to-end campaign package. CA Political provides clients with a truly quantifiable approach to campaigning."
It is a company that openly brags that the "expertise and intelligence" it provided to the Trump campaign spurred his election win. How did CA's data analysis lead to what CA describes as the "most remarkable victory in modern U.S. political history?" Why is CA now suing The Guardian for a 2017 article titled, "Robert Mercer: the big data billionaire waging war on mainstream media?"
That article now has a subtitle, "This article is the subject of a legal complaint on behalf of Cambridge Analytica LLC and SCL Elections Limited."
What exactly happened with the Trump campaign data, according to The Guardian's inquiry? And do the forces behind his win continue to use data manipulation to influence the US government today?
How Trump Campaign Data Links to Google Searches
How does a 21st century data-driven campaign for an unlikely candidate for President of the USA work? By designating three integrated teams — research, data science, and digital marketing — CA was able to move millions of data points into targeted messages directed at "the most persuadable voters and the issues they cared about." The purpose? Hit them with messages at key times to get them to take action to vote for Donald Trump.
Doesn't really sound like anything different than any other contemporary campaign, does it? Just wait.
Data mining to target voters is only one aspect of the controversy around CA and The Guardian. In December 2016, writer Carole Cadwalladr chronicled how some topics, when searched on Google, resulted in responses that "were being dominated by right wing and extremist sites."
In an interview, Jonathan Albright, professor of communications at Elon University, North Carolina, says that his research reveals that right-wing news sites attempted to do what most commercial websites try to do: find tricks that elevate their placement on Google's PageRank system. They try to "game" the algorithm. Albright's mapping of the news ecosystem has divulged that millions of links between right-wing sites were "strangling" the mainstream media during the 2016 Presidential election.
CA was cited by Albright as a company that sites like Breitbart could use to track people as they surf the web, including their visits to Facebook. They wanted to direct specific ads to their advantage. According to Albright:
"They have created a web that is bleeding through on to our web. This isn't a conspiracy. There isn't one person who's created this. It's a vast system of hundreds of different sites that are using all the same tricks that all websites use. They're sending out thousands of links to other sites and together this has created a vast satellite system of right wing news and propaganda that has completely surrounded the mainstream media system."
Ordering of search results does influence people, says 
Martin Moore
, director of the Centre for the Study of Media, Communication and Power at King's College, London. He explains,
"There's large-scale, statistically significant research into the impact of search results on political views. And the way in which you see the results and the types of results you see on the page necessarily has an impact on your perspective."
The results of Albright's research that a vast network of right-wing sites feeds Google searches make me a little sick to my stomach.
The Case Study of Donald Trump for President: "A Full-Scale Data-Driven Digital Campaign"
Let's return to the case study of CA's data collection and analysis for the Donald Trump presidential campaign. Let's try to figure out what CA did that was different — and how The Guardian's expose was so controversial that it led to a lawsuit.
CA built 20 custom data models to forecast the voter behavior of 180,000 individuals. Their digital marketing efforts led to a large-scale operation with 8-figure ad budgets and an infrastructure that supported all aspects of the campaign, "influencing voters where and when it counted."
The responses from each individual polled by phone or online were matched with existing data in CA's database. They analyzed numerous topics — "from their voting history to the car they drive." As they did so, CA correlated individual behaviors with voting decisions. These models allowed CA to predict the way individuals would vote, even without the backdrop of knowing their specific political beliefs.
In essence, consumer and personal behaviors led to data organization and predicted which candidates the polled individuals would most likely prefer when it came time to vote.
Then CA organized voters into different categories and determined the best way to influence them through marketing. With these audience segments identified, CA created and implemented a marketing strategy for Trump fundraising. Get Out the Vote programs, heavily laden with persuasive motifs, included targeted advertisements in key battleground states that were directed to the most persuadable voters.
Designing Algorithms for Social Media Manipulation
What's essential to understand here is that CA collaborated with "30+ ad tech partners." Cadwalladr at The Guardian wrote that "Google's search results on certain subjects were being dominated by right wing and extremist sites." CA's marketing operation utilized a number of platforms, including social media, search engine advertising, and YouTube. By using the social media that polled individuals tended to frequent most often, CA was able to appeal to voters using language and imagery in ways very familiar to this audience — ways they would understand and to which they would respond strongly.
"We used our data infrastructure to target voters who could be influenced in the most meaningful way. For example, if they cared about healthcare, targeted adverts directed them to websites explaining Trump's views on the matter."
Trump's views on healthcare, according to a October 9, 2016, Business Insider article, were criticisms about the Affordable Care Act as having "resulted in runaway costs, websites that don't work, greater rationing of care, higher premiums, less competition, and fewer choices." Words like "runaway," "don't work," "rationing," "higher," "less," and "fewer" worked to demoralize persuadable voters who may have already been struggling with health care costs in addition to other living expenses.
If, as Albright's research indicates, millions of links between right-wing sites were responsible for "strangling" the media, CA's data mining and categorization during the Trump campaign may have worked as triggers to persuade undecided voters that the Trump Republican narrative was normal, sensible, and fiscally responsible.
CA kept polling and assessing the Trump campaign progress in an real-time basis, with 17 states pinpointed as essential battleground states and 1500 people polled weekly in those key areas. More important than any other element, CA could also identify which voters were likely to support Donald Trump. Through social media portals that rerouted right-wing messages in deeply complex cycles, potential voters viewed right-wing rhetoric so frequently that it became a familiar message.
Dr. Jonathan Rust, director of Cambridge University's Psychometric Centre, says,
"The danger of not having regulation around the sort of data you can get from Facebook and elsewhere is clear. With this, a computer can actually do psychology, it can predict and potentially control human behavior. It's what the scientologists try to do but much more powerful. It's how you brainwash someone. It's incredibly dangerous.
"It's no exaggeration to say that minds can be changed. Behavior can be predicted and controlled. I find it incredibly scary. I really do. Because nobody has really followed through on the possible consequences of all this. People don't know it's happening to them. Their attitudes are being changed behind their backs."
So, CA influenced voter intention, and it also inspired people to take specific actions. What were the results? "Donations increased, event turnouts grew, and inactive voters who favored Trump were motivated to get out and vote on election day."
In the final months, reports based on the new data that emerged from polling were sent daily to the Trump campaign. Those reports demonstrated how voters might be shifting their perceptions of issues and candidates. What might that have looked like? Well, with CA's ability to assess state-by-state reactions to any political event, they were able to understand any unexpected shifts in voting intention. The constant FBI Director Comey announcements about Secretary Clinton's emails come to mind.
With great pride, CA argues that its "work informed the campaign strategy and meant key voters, who might otherwise have stayed home, were reached in their own backyards. This ultimately contributed to the extraordinary victory of Donald Trump in the 2016 presidential election." CA's efforts toward the Trump campaign, with data-driven marketing techniques, changed behavior in target populations. In other words, CA assisted the Trump campaign to use technology platforms to give voice to racists and xenophobes, according to Cadwalladr in another story in The Guardian.
And the results continue to snowball. Trump boasted that Apple CEO Tim Cook called to congratulate him soon after his election victory. "And there will undoubtedly be pressure on them to collaborate," says Moore at the Centre for the Study of Media, Communication, and Power.
There are other reasons to be really concerned over and above Google right-wing search domination and CA's 30+ media technology partners that have contributed to social media manipulation.
What if one person has donated $45 million to different Republican political campaigns and another $50 million to right-wing, ultra-conservative nonprofits? Is he, as Cadwalladr suggests, "trying to reshape the world according to his personal beliefs?"
Hedge Fund Billionaire Robert Mercer: The Man behind the Trump Data Mining & Manipulation
He's a brilliant but reclusive computer scientist. He made his fortune in language processing science that fed into today's AI. Afterward, as joint CEO of Renaissance Technologies, a hedge fund that makes its money by using algorithms to model and trade on the financial markets, he became a billionaire.
What has Mercer done to single-handedly promote right-wing agendas? He:
funded the Heartland Institute, renowned for its climate denial and across-the-board fight against regulation;
donated to the Media Research Center, which has a mission of "correcting liberal bias;"
propped up Steve Bannon with $10 million for Breitbart; and,
reportedly holds a $10 million stake in Cambridge Analytica (CA), which was spun out of a bigger British company called SCL Group.
The Guardian claims that, "with links to Donald Trump, Steve Bannon, and Nigel Farage, the right wing U.S. computer scientist is at the heart of a multi-million dollar propaganda network." And we are its tools: our social media conversations and interests are being redirected to win votes through ideological mechanisms that are invisible to us. Maybe it's a coincidence that Greg Gianforte, a Republican technology executive who was charged with assault, defeated Rob Quist, the Democratic candidate, in a special election for Montana's at-large House of Representatives seat. Or maybe not.
Emma Briant, a propaganda specialist at the University of Sheffield, says that CA and other data mining sites like it have the technological tools to effect behavioral and psychological change. The social media sites where we go for leisure and relaxation are a new space where international geopolitics is being played out in real time, and we're pawns in the game.
It's a new age of persuasion and social media manipulation, and, if Cadwalladr's research stands up in court, we need to be hypervigilant about the sources we believe and the inferences we make based on those sources.
Photo credits: NegativeSpace and KOMUnews via Foter.com / CC BY
---
Check out our new 93-page EV report, based on over 2,000 surveys collected from EV drivers in 49 of 50 US states, 26 European countries, and 9 Canadian provinces.
Tags: Facebook, Google, persuasion, propaganda, Republicans, Robert Mercer, Social Media
About the Author
Carolyn Fortuna Carolyn Fortuna, Ph.D. is a writer, researcher, and educator with a lifelong dedication to ecojustice. She's won awards from the Anti-Defamation League, The International Literacy Association, and The Leavy Foundation. She's molds scholarship into digital media literacy and learning to spread the word about sustainability issues. Please follow me on Twitter and Facebook and Google+
Read the whole story
· · · · · · · · · · · ·
Next Page of Stories
Loading…
Page 7
"The extent to which they were helping candidates online was a surprise to us," said co-author Daniel Kreiss, from UNC Chapel Hill. He called the assistance "a form of subsidy from technology firms to political candidates."
The study was published Thursday in the journal Political Communication.
Kreiss and the University of Utah's Shannon McGregor interviewed tech company liaisons to the Trump and Clinton operations as well as officials from a range of campaigns, including those of former Gov. Jeb Bush and Sens. Bernie Sanders, Ted Cruz and Marco Rubio.
The researchers' findings add to the many questions surrounding the part that the country's biggest tech companies played in the 2016 election. Facebook, Google and Twitter already face heavy criticism for allowing the spread of disinformation, "fake news" and divisive advertising during the campaign — much of which targeted Clinton. All three companies are set to testify at congressional hearings beginning next week on Russian use of their platforms to interfere with the election.
The idea that the tech companies were so deeply enmeshed in the efforts to elect Trump in particular could also complicate the companies' reputations as political actors. Facebook CEO Mark Zuckerberg is among those in liberal-leaning Silicon Valley who have roundly condemned Trump's actions as president on topics like LGBT issues and immigration.
As Trump emerged as the likely Republican nominee, staffers from each of the three companies set up shop in a strip-mall office rented by the Trump campaign in San Antonio, Texas, home to the campaign's lead digital strategist, Brad Parscale, the study reports. It attributes that information to Nu Wexler, a Twitter communications official at the time, who is explicit about the value of the arrangement for Trump.
"One, they found that they were getting solid advice, and two, it's cheaper. It's free labor," Wexler said in the study.
While the paper does not detail the specific tasks Facebook carried out for Trump, it describes the sort of work the company did generally for 2016 candidates, including coordinating so-called dark posts that would appear only to selected users and identifying the kinds of photos that perform best on Facebook-owned Instagram. Twitter, meanwhile, would help candidates analyze the performances of their tweet-based fundraising pushes to recommend what moves the campaigns should make next. Google kept tabs on candidates' travels to recommend geographically targeted advertisements.
Digital experts interviewed by the researchers concluded that the tech company employees, who would work in San Antonio for days at a time, helped Trump close his staffing gap with Clinton.
The White House referred questions to the Trump campaign, and Parscale did not respond to requests for comment. Parscale said in an Oct. 8 episode of "60 Minutes" that he actively solicited the companies' support, saying that he told them: "I wanna know everything you would tell Hillary's campaign plus some. And I want your people here to teach me how to use it."
A source close to the Clinton campaign rejected the notion that her team failed to take advantage of a valuable resource, arguing that her operation was in regular contact with the tech companies to tap their expertise. The source, who would only speak anonymously because of the sensitivity around attributing causes of Clinton's defeat, said there would have been no advantage to having tech company employees sitting at desks at Clinton's Brooklyn headquarters.
One unnamed tech company staffer is quoted in the study as saying, "Clinton viewed us as vendors rather than consultants."
Story Continued Below
Asked about the arrangement with Trump, the tech companies were quick to point out that they make their services available to all political players regardless of party.
"Facebook offers identical levels of support to candidates and campaigns across the political spectrum, whether by Facebook's politics and government or ad sales teams," a spokesperson for the social network said in a statement.
That sentiment was echoed by Twitter, which said it offered help to both the Clinton and Trump campaigns, and by Google, which stressed that it is up to each candidate to determine how extensively to work with the company. During the primary season, Google made available to each candidate an eight-hour session with the company's creative teams, but only Kentucky Republican Sen. Rand Paul's campaign took them up on it, according to the study.
But at least one tech veteran said he can see how it would raise alarms that the bulk of Silicon Valley's hands-on campaign support went to Trump rather than to Clinton.
"It can be confusing from the outside looking in when it appears one campaign or another is getting more support," Adam Sharp, a former Twitter executive who led the company's elections team from 2010 to 2016, said in an interview. But while the companies strive to be balanced, they cannot inform voters "when a candidate doesn't heed the help," he said.
An intimate relationship between tech companies and candidates has considerable upside for both. The campaign gets high-quality advice and advance notice on cutting-edge products. The company gets national exposure for its products and builds relationships with politicians who might be in a position to regulate it once they get to Washington.
Silicon Valley had additional considerations during the 2016 campaign. The big tech companies were eager to fight the perception they were unfair to conservatives — and few in the liberal-leaning industry expected Trump to win, with or without their assistance.
Kreiss and McGregor recount one interview in which a pair of Facebook reps struggled to come up with a shorthand way of describing the support they provide candidates. Katie Harbath, head of Facebook's elections team, suggested "customer service plus." Ali-Jae Henke, who as an account executive at Google worked with Republican campaigns, including Trump's, described the role as "serving in an advisory capacity."
The history of the tech companies' campaign outreach dates back to the 2008 presidential contest. That year, Randi Zuckerberg, sister of Facebook's CEO, traveled to both the Democratic and Republican conventions to pitch the political utility of the then-4-year-old social network. Around that same time, the company began offering congressional offices one-on-one guidance on how to use Facebook.
The outreach didn't always work at first. "I was, like, begging people to meet with us," Randi Zuckerberg said of the GOP's 2008 convention. But as political spending on Facebook's ad products and elected leaders' dependence on the platform skyrocketed over the years, so too did the company's close work with politicians.
One constant in the dynamic: The companies break down their political outreach teams along party lines. Facebook's point of contact to Clinton's 2016 White House run, Crystal Patterson, was a veteran of Democratic politics, and Henke — Google's liaison to the Trump operation and other 2016 Republican bids — was once the director of operations for the Western Republican Leadership Conference.
That partisan matching is needed, company representatives say, to allow all involved to speak freely when providing advice. Caroline McCain, social media manager for Rubio's White House bid, is quoted in the paper saying that when tech company staffers have a similar political background as the campaign they're assigned to, it raises the campaign's comfort level in working with them.
"When you realize, 'Oh yeah, the person I'm working with at Google, they actually worked on Romney back in 2012,' like, 'Oh, okay, they actually might have our best interest at heart,'" McCain said. After the campaign, McCain took a position at Facebook.
Kreiss, the paper's co-author, said the symbiotic relationship between Silicon Valley and political campaigns demands further examination.
"It raises the larger question of what should be the transparency around this, given that it's taking place in the context of a democratic election," he said.
Read the whole story
· · · · · · ·
Salt Lake Tribune
–
14 hours ago
Washington • Donald Trump's presidential campaign relied on more hands-on … While social mediaand other tech companies routinely work with large … "We show how representatives at these firms serve as quasi-digital …
Scrutiny on the digital side of President Trump's 2016 campaign is … and used data produced by the RNC for marketing on social media and other platforms. … Representatives from technology companies are slated to testify …
… spamming pro-Trump and anti-Clinton messages through US social media … We know that the Trump campaign employed several people, …
Read the whole story
· · · · ·
Scroll down for next story
x
Signed in as mikenova
Share this story on NewsBlur
Shared stories are on their way…
The head of Cambridge Analytica said he asked the WikiLeaks … wrote in an email last year that he reached out to WikiLeaks founder Julian …. The source added that this doesn't mean Nix didn't reach out to Assange.
Hillary Clinton and the Steele dossier, Cambridge Analytica, shady Russia …. CEO Alexander Nix reached out to WikiLeaks head Julian Assange to try … First, it suggests a willingness on the part of Trump allies to reach out to …
Read the whole story
· · · · ·