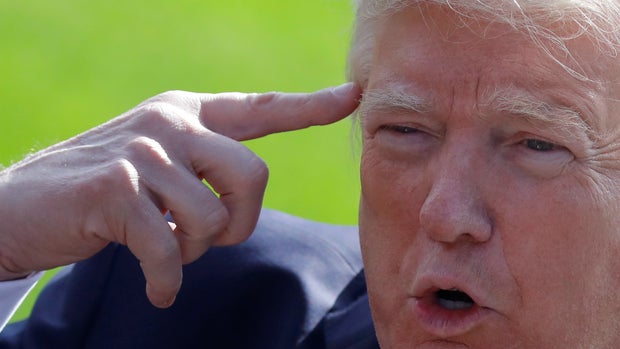 Trump Investigations Report | Latest Posts
Trump Investigations Report from mikenova (18 sites)
Palmer Report: Donald Trump yells DO SOMETHING! in desperate cry for help as Robert Mueller moves in

We've all been awaiting Donald Trump's inevitable response to the news that Special Counsel Robert Mueller has filed Trump-Russia criminal charges, and that the arrests of Trump's people will begin tomorrow. Now we're finally seeing that response, and while it's as unhinged as expected, it's also a rather desperate cry for help. Trump is so panicked, he's begging his remaining allies to "DO SOMETHING!" to save him.Here's what Trump tweeted on Sunday morning: "Never seen such Republican ANGER & UNITY as I have concerning the lack of investigation on Clinton made Fake Dossier (now $12,000,000?) ,the Uranium to Russia deal, the 33,000 plus deleted Emails, the Comey fix and so much more. Instead they look at phony Trump/Russia, "collusion," which doesn't exist. The Dems are using this terrible (and bad for our country) Witch Hunt for evil politics, but the R's are now fighting back like never before. There is so much GUILT by Democrats/Clinton, and now the facts are pouring out. DO SOMETHING!"

As usual, not one word of Trump's Twitter rant is factually accurate or true. But it does reveal just how severely he's now panicking. He's not threatening to do anything, or vowing to take any action. Like the anti-leader that he is, Trump is begging others to "do something" to save him. It might be a little late on that front, with Mueller set to arrest one or more of his Russia co-conspirators tomorrow. But Trump wasn't done, as he added one more tweet which revealed just who it is he's hoping will save him.

Trump tweeted "All of this "Russia" talk right when the Republicans are making their big push for historic Tax Cuts & Reform. Is this coincidental? NOT!" In other words, he's publicly reminding the Republican Congress that it needs to protect him a bit longer if it wants to be able to pass its tax giveaway scam for the wealthy. However, it may be past the point where anyone is even willing to try to save him.

The post Donald Trump yells "DO SOMETHING!" in desperate cry for help as Robert Mueller moves inappeared first on Palmer Report.
Palmer Report
–
Trump – from Huffington Post from mikenova (2 sites)
Donald Trump: Sen. Susan Collins Wants Democrats To Testify On Trump Dossier

Hillary Clintons presidential campaign reportedly paid for parts of a dossier that detailed accusations about Trumps ties to Russia.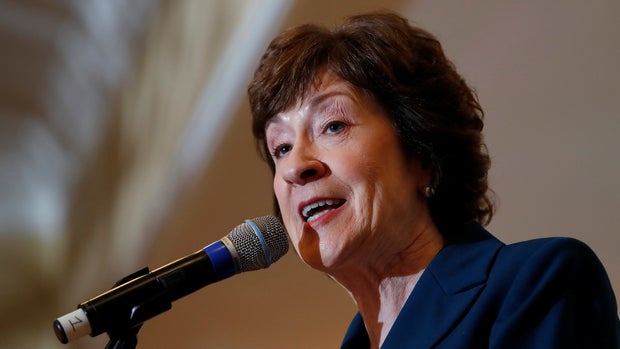 Donald Trump
–
Selected and Saved News Stories – Trump
Saved Stories – 1. Trump
GOP Doesnt Seem To Hate Debt So Much Now That It Wants A Tax Cut

Republican leaders support tax cuts adding trillions to the national debt now, but had dire warnings about it under the Obama administration.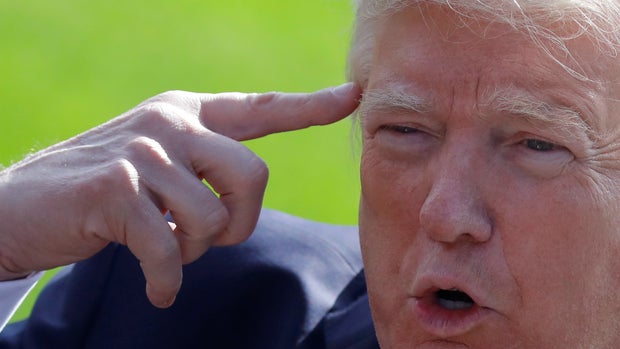 9:36 AM 10/29/2017 A possible Russian role in Brexit vote should be checked out

"…Governments the world over, including various U.S. administrations, have often tried to meddle in others internal affairs." Mike Nova's Shared NewsLinks A possible Russian role should in Brexit vote be checked out | Op-ed A possible Russian role should in Brexit vote be checked out – The Keene Sentinel 7:17 AM 10/29/2017 How Much Did … Continue reading

"9:36 AM 10/29/2017 – A possible Russian role in Brexit vote should be checked out"
Download audio: https://av.voanews.com/clips/VEN/2017/10/28/20171028-120000-VEN119-program_hq.mp3
Download audio: https://av.voanews.com/clips/VEN/2017/10/28/20171028-130000-VEN119-program_hq.mp3
Trump approval rating hits lowest ever amid tax reform debate, GOP departures from Senate – CNBC
Top House Intelligence member 'can't comment' if Trump under investigation in Russia probe – ABC News
Christie: 'We've Heard Nothing' To Indicate Trump Is Under Investigation – TPM
Senate Intel member: 'Premature' to say Russia investigation reached conclusion – The Hill
Dozens of Russian companies and Government organisations … – The Independent
10:21 AM 10/29/2017 Putin Starts Aiming His Cyberweapons Against Individuals: Russia recruits psychiatrists, scientists, and neurologists, who construct these things to target particular individuals, Shymkiv said.

Dmytro Shymkiv, deputy head of the Presidential Administration of Ukraine on Administrative, Social and Economic Reform, explained this month during the Future in Review conference in Park City, Utah. Russia recruits psychiatrists, scientists, and neurologists, who construct these things to target particular individuals, Shymkiv said. According to Ukrainian security officials, Russian agents build a psychological … Continue reading

"10:21 AM 10/29/2017 – Putin Starts Aiming His Cyberweapons Against Individuals: Russia recruits psychiatrists, scientists, and neurologists, who construct these things to target particular individuals, Shymkiv said."
Download audio: https://av.voanews.com/clips/VEN/2017/10/28/20171028-120000-VEN119-program_hq.mp3
Download audio: https://av.voanews.com/clips/VEN/2017/10/28/20171028-130000-VEN119-program_hq.mp3
Rep. Adam Schiff: Russia probe indictment likely tied to Paul Manafort or Michael Flynn – Washington Times
Robert Mueller Probe: Manafort 'Suspicious' Wire Transfers Focus of FBI Trump-Russia Investigation – Newsweek
Mueller Has Authority to Name President Trump as an Unindicted Coconspirator
Imagine if Special Counsel Robert Mueller finds sufficient evidence to charge President Donald Trump, but his hands are tied because he or the Department of Justice concludes that they cannot indict a sitting President? Could Mueller instead identify President Trump by name as an unindicted coconspirator when bringing charges against other individuals? The stakes are enormously high. Such action would have some of the same reverberations across the country as a criminal indictment of the President.
A facile answer would rely simply on the fact that the Special Prosecutor in Watergate did just that. The Watergate grand jury named President Richard M. Nixon as an unindicted coconspirator when it issued indictments of others.
Since Watergate, however, the Department of Justice has developed guidance for criminal prosecutions that places a presumption against naming individuals as unindicted coconspirators. TheU.S. Attorneys Office Manual states:
In the absence of some significant justification, federal prosecutors generally should not identify unindicted coconspirators in conspiracy indictments. The practice of naming individuals as unindicted coconspirators in an indictment charging a criminal conspiracy has been severely criticized in United States v. Briggs, 514 F.2d 794 (5th Cir. 1975).
The rationale behind this rule is that it is generally unfair for the government to tag people with the marker of criminality without an opportunity to defend themselves in court.
That said, the prohibition expressed in the US Attorneys Manual is not categorical. The Manual says it applies in the absence of some significant justification and that federal prosecutors generally should not identify unindicted conspirators in the indictment. And later the Manual says Ordinarily, there is no need to name a person as an unindicted coconspirator in an indictment.
These are no ordinary times, and the question here is whether the case of Donald Trump could provide a significant justification for naming him in the indictment, just as the Watergate grand jury did in the case of Nixon.
The norm about not naming unindicted coconspirators is sufficiently strong that one has to fully acknowledge the rationale and attendant difficulties. With that in mind, the case of the President is an occasion that could be narrowly cabined and where naming may be most appropriate.
At bottom, this is an area controlled not by categorical rules. Instead, it involves different risks and factors that must be weighed at different stages of the criminal process. Before trial, for example, the Attorneys Manual recognizes that the prosecution may identify unindicted coconspirators in a bill of particulars if requested by the defense. In that event, the Manual says prosecutors should generally (read: not always) try to file such documents under seal, and should not appeal any court order directing them to file publicly. At trial, a specificexception to hearsay allows prosecutors to identify and enter statements by named unindicted coconspirators. At these junctures before and during trial, the interests of defendants to know the details of the governments case against them and the interest of the government to prove its case can outweigh an unindicted coconspirators reputational interests in keeping her identity secret. The balance of equities also includes the press and publics interest in knowledge about the case. Federal courts, for example, have held that the public interest in disclosureoutweighs the privacy interests of the coconspirators in such instances. At least until 2013, the Justice Departments Antitrust Division named unindicted coconspirators in plea agreements and justified those actions as necessary to inform the public. The question then boils down to whether the balance of factors supports Muellers having this option at his disposal in this case. It does. Lets see why.
I. Deciding when its appropriate to exercise the option 
If there were ever a need to make an exception to the presumption against identifying an unindicted coconspirator, Muellers investigation could be it. Simply put, a case in which two conditions exista person is immune from prosecution but theres a strong public interest in knowing about their actionscan provide ample justification.
Inability to indict Recall that the U.S. Attorneys Office Manual refers to the federal court decision  United States v. Briggs (5th Cir. 1975) for having severely criticized the governments identifying unindicted coconspirators in that case. The Fifth Circuit judges, however, rested their opinion, in significant part, on the idea that the government had the option of simply indicting such individualsand the failure to do so thus appeared unfair. The Briggs court said, the indictment may make such additional persons defendants if there is probable cause to believe that they participated in the alleged conspiracy. We have been tendered no reason why in this case, if there was probable cause, the appellants were not included among those made defendants. The Briggs holding was based on the fact that the government did not have a good replywhy couldnt the government just indict the conconspirators too?
Take the option of indictment awayif the person is immunewhat do you have left? Following Briggs, a federal court allowed the government to name a coconspirator on the theory that the government could not actually indict the person. He was dead. Thats a bit of an extreme case, but like a hypothetical in a law school classroom it helps illustrate the point. And, indeed, the federal judge in that case explained that the situation stood for a broader principle where the person named as an unindicted coconspirator simply cannot be indicted and tried. More to the point, the court explained other specific cases in which there would be good reason to name the person in an indictment including when an unindicted coconspirator enjoys diplomatic immunity.
Strong public interest Another factor that distinguishes the Briggs ruling and the potential case of President Trump involves the governments interest in naming him. In Briggs, the court found nosubstantial government justification, a veritable empty set to weigh against the unindicted individuals interests. The Fifth Circuit court said:
The Department of Justice suggests nothing that rises to the dignity of a substantial interest. The Department does state in conclusory terms that the interest of justice may on occasion require that (unindicted conspirators) be named in the indictment. These interests of justice are not identified.
In a later case, the Fifth Circuit would later say that, in addressing the merits in Briggs, this Court made absolutely clear that that no legitimate function was served by naming and accusing an individual of a crime without indicting that individual as a defendant.
In Muellers case of naming the President there are substantial, easily articulable functions and intereststhe general one of the publics right to know is at its maximum here and Congress is waiting to know what Mueller thinks about Trumps involvement. Indeed, it would be mighty difficult to square Muellers assignment with the idea that he cannot say whether the President committed a crime. The provisions for the Special Counsel, for example, give Mueller jurisdiction to investigate obstruction of justice and the public understanding is that he is, indeed, charged to investigate that matter and the matter of potential criminal wrongdoing in the Trump campaign no matter how high up it leads. In short, Muellers responsibility, best understood, includes determining whether Trump is guilty. And even the Presidents own lawyers effectively acknowledged this fact, for example, in their efforts to clear the President by trying to set up an interview with Mueller. Having entrusted the Special Counsel with this solemn responsibility, it would make sense why Mueller should not have to wait for a defendant to request a bill of particulars or some opportunity like entering hearsay evidence if and when it finally comes to trial. At the very least it is safe to say that Mueller can clearly present a public interest that rises to the dignity of a substantial interest, far above what the court ask for in Briggs.
Finally, what about the general concern of naming someone in an indictment without their having a proper forum to respond? This is a valid and important issue, which lies at the heart of the general presumption against this sort of action. However, the President has a powerful platform unlike any other to respond to reputational concerns and defend his name. Whats more, a lack of forum cant be a decisive factor since individuals can be unmasked at trial  where they would not have the ability to vindicate themselves. And before a trial starts, even the Briggs court recognized that [a]n unindicted conspirator anonymously designated as an other person or as John Doe may be unmasked in a bill of particulars or at trial. That said, Briggs thought it was less injurious to be named in a bill of particulars or as a witness:
The bill of particulars is, however, the statement of the prosecutor and does not carry the imprimatur of credibility that official grand jury action does. When a witness testifies at trial he does so as a private individual and makes no formal adjudication regarding criminality.
But we should not elevate form over substance. Any such differences should be acknowledged in the balance of factors. One could cogently argue that the publics interest in knowing that a federal grand jury has amassed evidence of criminal conduct by the President outweighs any reputational risk that the President might suffer from the disclosure of his role.
More broadly, we should not lose sight of how the balance of equities will shift in different cases. Recall that even a sitting President may be named in a bill of particulars before trial and as a coconspirator or as part of other criminal activity at trial. In other words, the marginal benefit to the prosecution, to the defense, or the publics right to know in such cases can override a sitting Presidents interest in not being publicly namedeven including cases in which there is already overwhelming evidence to find the defendant guilty and the defendant can likely tell the identity of the unnamed person. The point is that our legal system allows tradeoffs at each of these stages, and it is far easier to accept naming a sitting President in an indictment when theres an enormous public interest in knowing.
Objections and some additional complications In addition to the factors we have worked through above, the Presidents lawyers could argue that it is wrong to say he is completely immune from indictment. The Justice Departments Office of Legal Counsel accepted in a 2000 opinion that the President at least loses immunity from indictment once he leaves office. So it may be said that one of the conditions that gives rise to the special reason for naming Trump herethat he cant be indictedis weaker. He is not fully immune. He just cant be indicted now. At least thats how this argument would go.
But how much of a salve is it that prosecutors might have an option to indict Trumponly after his presidency is over? If a president could be prosecuted only after leaving office (including the prospect of two four-year terms), that could significantly erode the prospect of an effective trial. In Clinton v. Jones, the Supreme Court held that a civil lawsuit against a sitting President could proceed while he was in office. The Court recognized the significant impairment that can result from delaying a civil case against a president until after his term of office. Justice Stevens wrote for the Court: Such a lengthy and categorical stay takes no account whatever of the respondents interest in bringing the case to trial. delaying trial would increase the danger of prejudice resulting from the loss of evidence, including the inability of witnesses to recall specific facts, or the possible death of a party. These concerns are amplified in criminal trials where the burden is on a prosecutor to establish guilt beyond a reasonable doubt.
That said, perhaps Muellers hands are tied in that regard. The Office of Legal Counsel opinion in 2000 also counsels against an indictment of a sitting President that is then held in abeyance. So why wouldnt the reasons for that conclusion dictate the same outcome (temporary immunity) for the question of naming a President as an unindicted coconspirator? The Office of Legal Counsel opinion neither addresses nor excludes the option of naming a sitting president in a bill of particulars or at trial. And the scenarios for doing so far exceed cases of coconspirators or hearsay rules. For example, imagine a bribery case against a sitting President that would implicate her when prosecuting the person making the bribe. The OLC opinion does not foreclose implicating the sitting President in that criminality.
Whats more (and its a lot more) is Muellers solemn responsibility described earlier. It cant be that Mueller has the authority and publicly understood duty to investigate Trump for potential crimes, but not the power to say whether Trump was involved in any offences. Its also worth looking back at the Watergate special prosecutors  team which wrote a memo to say:
If we conclude that indictment of the President is constitutionally barred or is inappropriate, then we and the Grand Jury can and must fulfill our responsibilities to the public and to the law by recommending a Grand Jury presentment setting out in detail the most important evidence and the Grand Jurys conclusions that the President has violated certain criminal statutes and would have been indicted were he not President. There appears to be no question of the propriety or legality of such a course.
[For more on that topic, please read my piece with Alex Whiting, An Untold Option for Mueller: Grand Jury Presentment as an Alternative to Indicting Trump.]
Finally, recall the federal courts explanation that diplomatic immunity is one of the instances where prosecutors would have reason to name the person as an unindicted coconspirator in an indictment. Like the OLC opinion on the President, diplomatic immunity can be temporary too. The Justice Department saw fit to name a foreign diplomat as an unindicted coconspirator in a grand jury indictment within three years after Briggs.
(Before leaving this space, I should acknowledge my own doubts whether the OLC got it right that a President cannot be indicted while in office. I recently published a piece with the title, When Five Supreme Court Justices Said a President Can Be Indicted, and check out the first question in my Q&A with Cass Sunstein on his new book on impeachment.)
* * *
Having mined through the arguments on different sides of this issue, it seems clear that Mueller would have an open path to name President Trump in an indictmentfor example as an unindicted coconspiratorif theres sufficient evidence of the Presidents involvement in criminal activity within the jurisdiction of the Special Counsel. The Watergate special prosecutors legal team appeared to think there was not just an availability but a profound responsibility to name President Nixon as an unindicted coconspirator if thats where the evidence led them, and that may rightfully be Muellers lodestar.
[Final note: for a perspective that differs from mine, read Professor James Jacobs Just Security article, Naming the President as an Unindicted Co-conspirator?]
Trump calls for investigation into Clinton ties to dossier – The Hill
Mueller Has Authority to Name President Trump as an Unindicted Coconspirator – Just Security
New Jersey Gov. Christie says "no one has told" Trump he is under investigation – CBS News
Trump tweets 'do something' to investigate Clinton connection to dossier – WJLA
CNN broke news in the Russia probe. Roger Stone's resulting rant got him yanked off Twitter. – Washington Post
'DO SOMETHING!': Trump lashes out as the Russia investigation heats up – Business Insider
Trump Is Having A Real Time Frantic Unraveling Over The Russia Investigation Criminal Charges – PoliticusUSA
Trump denounces Russia investigation 'witch hunt' as possible charges loom – USA TODAY
Washington Braces for First Charges in Probe of Russia Links to US Election – Voice of America
Frustrated with the Russia investigation, Trump demands Democrats and Hillary Clinton face more scrutiny – Washington Post
'Witch Hunt for Evil Politics.' President Trump Slams Russia Investigation As Charges Reportedly Near – TIME
Mueller faces fire from Trump allies as charges reported in Russia inquiry
President focuses Twitter attacks on Clinton, demanding investigation
Amid reports that the first arrests in Robert Muellers investigation into Russian interference in the 2016 election were imminent, Donald Trumps most bullish defender strove on Sunday to cast doubt on the reach and integrity of the special counsel. As he did so, the president himself sought to focus attention on supposed scandals involving Hillary Clinton.
Related: 'Not at all presidential': Trump swipe at Michael Moore provokes Twitter tirade
Related: Trump team drawing up fresh plans to bolster US nuclear arsenal
All of this "Russia" talk right when the Republicans are making their big push for historic Tax Cuts & Reform. Is this coincidental? NOT!
Trump Assails 'Phony Witch Hunt' Ahead Of Possible Indictment In Russia Probe

"There is so much GUILT by Democrats/Clinton," he claims in a Sunday morning Twitter barrage.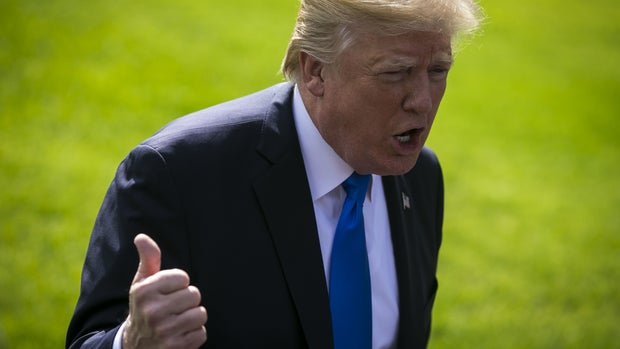 NBC/WSJ: Trump at 38 percent approval — POTUS to lunch with Sessions Monday — SPOTTED at Hillary Clinton's 70th … – Politico
–
Trump Investigations Review – October 2017
The Showboats, The CyberWars, and The Russian Trolls, Real and Virtual: Why didn't the FBI see all of this?! | The Profile Of Mass Shooter and The Neuro-Psychological ("Psychotronic") Manipulation Of Voting Behaviors Online 
8:45 AM 10/21/2017 – Cambridge Analytica – News Review | VOX – Link
When you consider how a few thousands votes in a few swing states determined the election, this is no small thing.
Cambridge Analytica, the shady data firm that might be a key Trump-Russia link, explained. Why House investigators think this company might have helped Russia spread fake news.
Saved Stories – None
Cambridge Analytica Darren Bolding says Donald Trump Facebook – CNBC
Use an iPhone? Here's what this Trump-linked data firm knows about you – The Daily Dot
Cambridge Analytica Announces Launch of New TV Targeting … – PR Newswire (press release)
Trump's Data Firm Is Selling A Top Conservative Think Tank Its Trump Voter Playbook – Daily Beast
Congress in touch with Cambridge Analytica who helped Trump win – ETtech.com
Congress in touch with Cambridge Analytica who helped Trump win ETtech.com

Congress in touch with 

Cambridge Analytica

 who helped Trump win Has the Congress found the Brahmastra for the next general elections? Perhaps it has, if one goes by reports that Congress is in touch with Big Data firm 

Cambridge Analytica

that helped US …
'60 Minutes' profiles the genius who won Trump's campaign: Facebook – Washington Post
Russia Probe Now Investigating Cambridge Analytica, Trump's 'Psychographic' Data Gurus – Daily Beast
House Intel Committee targets shady RNC-aligned data firm Cambridge Analytica in Russia probe: report – Raw Story
House Intelligence Committee to release Russian-backed Facebook ads – Washington Post
Facebook exec meets with lawmakers amid Russia probe – Fox Business
Trump campaign data firm cooperating with House on Russia … – Politico
Cambridge Analytica: Russia Probe Panel Turns to Trump Data Firm – Newsmax
Cambridge Analytica: Russia Probe Panel Turns to Trump Data Firm – Newsmax
Cambridge Analytica under scrutiny in House committee Russian probe – SC Magazine
An intern at the Trump campaign data firm, Cambridge Analytica, left sensitive voter targeting tools online for … – Business Insider Australia
The future of propaganda is on the line in election probe – Newsday

Newsday

The future of propaganda is on the line in election probe Newsday

A spotlight shines anew on 

Cambridge Analytica

, the company part-owned by the billionaire Mercers of Long Island that has been deeply involved in analyzing and mining people's data to influence election campaigns. Last week the company acknowledged …
Data mining firm behind Trump election built psychological profiles of nearly every American voter – CBC.ca
Cambridge Analytica, the shady data firm that might be a key Trump-Russia link, explained – Vox
Privacy Advocates Criticize Kenyan Government's Hiring of Cambridge Analytica – snopes.com
"Bing, bing, bing: Trump reveals his thinking behind firing off all those tweets
President Trump has a ready weapon in hand to return fire when he feels under attack. When somebody says something about me, I am able to go bing, bing, bing and I take care of it, the president said. Trump, of course, was talking about Twitter, which has become a staple of his presidency. In […]
Trump UN envoy: Russia's election interference is 'warfare' – CTV News
Obama Administration, Hillary Clinton Covered Up Their Deep, Corrupt Ties To Russia – Investor's Business Daily
Trump: Obama-era uranium deal is 'real Russia story' – The Hill
The Iran Business Ties Trump Didn't Disclose – The New Yorker
Trump claims false laurels – Daily Times

Daily Times

Trump claims false laurels Daily Times Trump

 has put his 

immaturity

 on display once again with this statement. Those familiar with the history of the ongoing conflicts in Syria are … I hope that this dishonest 

political

 strategy will not work. A re-election of Donald

Trump

 in the next 

…and more »