Saved Stories – None
france24english's YouTube Videos: Video: Trump's Divided States of America, one year on
---
Subscribe to France 24 now:
http://f24.my/youtubeEN
FRANCE 24 live news stream: all the latest news 24/7
http://f24.my/YTliveEN
One year ago, Donald Trump won a surprise victory in the US presidential election, sending shockwaves around the world. Since then, the line has been drawn further in the sand with more and Americans pushed to extremes of either loving President Trump or loathing him. In this special edition of Inside The Amercias, we take a closer look at Trump's Divided States of America.
Twelve months after his election as president of the United States, the billionaire real estate mogul Donald Trump continues to cause controversy, through his tweets, his relations with the media and his divisive policies.
With Donald Trump as US president, many minority groups have gone from being protected under the Obama administration to feeling persecuted. Our reporters Philip Crowther and Sonia Dridi have been to the north-eastern city of Baltimore, where some live in very real fear of what Trumps years in power could bring.
On France24.com: Civil rights in the Trump era: Has the White House abandoned American values?
Also, Genie Godula speaks to Kyle Pope, editor and publisher of independent non-profit publication, the Columbia Journalism Review. He explains why 2017 has been "The Year That Changed Journalism" following Trump's election.
Meanwhile, in California, Trump voters are finding it increasingly difficult to live in a state that is a Democratic stronghold. They say they have been ostracized, to the point where some of them have actually decided to leave and move to a more conservative state. Our correspondents Valérie Defert, Romain Jany and Haydé FitzPatrick report from Los Angeles.
Finally, we discover a pop-up store with a difference, where two female activists are calling for resistance to Trump through art.
http://www.france24.com/en/taxonomy/emission/18023
Visit our website:
http://www.france24.com
Subscribe to our YouTube channel:
http://f24.my/youtubeEN
Like us on Facebook:
https://www.facebook.com/FRANCE24.English
Follow us on Twitter:
https://twitter.com/France24_en
 france24english's YouTube Videos
New York City Marathon features massive security effort after deadly truck attack – Fox News
Why Trump Should Not End 'Green Card Lottery' After the Manhattan Attack – Newsweek
Trump's YouTube Videos: Trump Travels to Asia as Russia Probe Escalates: A Closer Look
From:
Trump
Duration:
 11:39
---
 Trump's YouTube Videos
Voice of America: Kremlin: Putin, Trump Likely to Meet in Vietnam

United States President Donald Trump and Russian President Vladimir Putin will likely meet later this week on the sidelines of an economic summit in Vietnam, The Kremlin said Wednesday. Yuri Ushakov, a Putin foreign affairs advisor, said there are things to discuss and we are ready for it. He said the two leaders will meet between sessions at the annual Asia-Pacific Economic Cooperation forum that begins Friday in Danang, Vietnam. He also said Trump and Putin may hold a more extensive one-on-one meeting at some point, but no specific date has been set. Earlier this week, Kremlin spokesman Dmitry Peskov told the Russian news agency RIA if the two leaders do meet there is a great probability they would discuss the situation in North Korea. Peskov, though, said there is currently no cooperation between the U.S. and Russia on North Korea. Trump is currently in China, where he is making his first visit as U.S. president. Just prior to arriving in Beijing Wednesday, Trump gave a speech in front of South Korea's National Assembly, in which he called on North Korean leader Kim Jong Un to give up all his nuclear weapons for a chance to step on to a better path. Trump warned the North, Do not underestimate us and do not try us. We will defend our common security, our shared prosperity and our sacred liberty.
 Voice of America
The Early Edition: November 8, 2017
Before the start of business, Just Security provides a curated summary of up-to-the-minute developments at home and abroad. Heres todays news.
TRUMP ASIA TRIP
Do not underestimate us, and do not try us, President Trump said in a speech to the South Korean National Assembly today about the threat posed by North Korea, warning Pyongyang of the consequences of failing to halt its ballistic and nuclear weapons programs, but saying that we will offer a path to a much better future. Michael C. Bender reports at the Wall Street Journal.
The weapons you are acquiring are not making you safer; they are putting your regime in grave danger, Trump also said about the Pyongyang regime, his speech taking a less belligerent line than his previous threats and taunts of the North Korean leader Kim Jong-un but still emphasizing that the U.S. would tackle the rogue regime. Julie Hirschfeld Davis, Mark Landler and Choe Sang-Hun report at the New York Times.
To those nations that choose to ignore this threat or, worse still, to enable it, the weight of this crisis is on your conscience, Trump said yesterday in an implicit warning to China and Russia about their approach to North Korea. Henry C. Jackson reports at POLITICO.
We dont care about what that mad dog may utter because weve already heard enough, North Korean officials said about Trump today, responding to his speech to the South Korean Assembly. Will Ripley and Joshua Berlinger report at CNN.
Russia has never supported a complete embargo on North Korea and U.S. attempts to resolve the crisis on the Korean Peninsula through sanctions is extremely alarming, the Russian Deputy Foreign Minister Sergei Ryabkov said today according to the R.I.A. news agency, Ryabkov adding that the crisis would be raised during a meeting between Russian President Vladimir Putin and Trump this week. Reutersreporting.
The Senate Banking Committee yesterday approved new legislation to aid the Treasury Department in enforcing sanctions against Chinese banks that knowingly deal with North Korea, taking the steps following a similar bill that was passed in the House. Ian Talley reports at the Wall Street Journal.
Heavy fog prevented Trump from making a surprise visit to the demilitarized zone (D.M.Z.) between North and South Korea this morning, the South Korean President Moon Jae-in had supported Trump in his decision to go to the D.M.Z. according to a spokesperson for South Koreas presidential Blue House, and Trump had tried his best to make the trip. Michael C. Bender and Jonathan Cheng report at the Wall Street Journal.
The President and White House officials were frustrated by the fact that they could not visit the D.M.Z., Julie Hirschfield Davis provides an insight at the New York Times as a reporter meant to accompany the President on his trip.
Trump will meet with Chinese President Xi Jinping today and seek the help of Beijing to exert further pressure on North Korea, however there is concern that Trump would make trade concessions to China in order to achieve his aims. Mark Landler and Jane Perlez report at the New York Times.
Trump will dine in Chinas Forbidden City tonight, an honor that has not been granted to any U.S. President since the founding of the Peoples Republic of China, demonstrating the efforts Beijing has been going through to impress Trump and use flattery to their advantage. James Griffiths reports at CNN.
Live updates of Trumps Asia trip, his attempts to pressure North Korea, and todays meeting with Xi are provided by James Griffiths and Veronica Rocha at CNN.
Trumps meeting with Xi comes at a time when Xis position has been strengthened and Trump has been undermined by a series of domestic troubles. The meetings will focus on North Korea and trade and investment, which will have broader implications for U.S. interests in Asia and regional dynamics, Michael C. Bender, Jeremy Page and Eva Dou explain at the Wall Street Journal.
Trump is expected to still tweet during his visit to China despite the strict rules over internet use and censorship of online platforms, David Nakamura explains at the Washington Post.
Trumps repeated reference to the Indo-Pacific region during his Asia trip suggest a push toward a new dynamic that attempts to mitigate Chinas influence and promote India as a key counterweight to Beijing. Louis Nelson explains at POLITICO.
North Korean officials have signaled that they would be open to the possibility of discussions and Pyongyangs weapons program has been motivated by fears of regime-change; within this context, the potential for dialogue should be explored through talks about talks without preconditions instead of escalating rhetoric against North Korea. Suzanne DiMaggio and Joel S. Wit write at the New York Times.
President Moons recent actions suggest he is an unreliable friend to the U.S.: he has favored appeasing Kim Jong-un, has caved into pressure from Beijing in relation to the U.S.-made T.H.A.A.D. anti-missile defense system, and has agreed not to join the U.S.s regional missile-defense system, showing that Moons so-called balanced diplomacy is to the detriment of South Korea and U.S. security interests. The Wall Street Journal editorial board writes.
YEMEN
The Saudi Crown Prince Mohammed bin Salman yesterday blamed Iran for providing Yemens Houthi rebels with a ballistic missile that was fired toward the Saudi capital of Riyadh on Saturday, the U.S. ambassador to the U.N. Nikki Haley also accused Iran of supplying weapons to the Houthis in violation of two U.N. resolutions, calling on the U.N. and international partners to hold the Iranian regime accountable for these violations. Al Jazeera reports.
The White House condemned the missile attack against Saudi Arabia by the Houthi rebels in a statement yesterday, saying that these missile systems were not present in Yemen before the conflict and calling on the U.N. to investigate Irans role in perpetuating the war in Yemen to advance its regional ambitions. Reuters reports.
Saudi-led coalition air strikes killed at least 30 Yemeni civilians yesterday in the Houthi rebel-controlled northern province of Hajjah, according to activists and local media, the claims have not been independently verified. Al Jazeera reports.
The Saudi-led coalitions blockade of Yemens air, sea and land ports is threatening millions of people and should be lifted immediately, the U.N. said yesterday, referring to a reported decision by Saudi Arabia at the weekend and warning that the measures would have an impact on the already dire humanitarian situation in the country. The U.N. News Centre reports.
The Houthi rebels have offered sanctuary to any member of the Al Saud family or any Saudi national that wants to flee oppression and persecution, an anonymous source close to the Houthi leadership said yesterday, referring to Saudi Arabias recent anti-corruption purge. Faisal Edroos reports at Al Jazeera.
SAUDI-IRAN RIVALRY
Why are you interfering with Lebanons internal affairs and governance? the Iranian President Hassan Rouhani said today on his website, criticizing Saudi Arabia for its alleged role in the resignation of Lebanese Prime Minister Saad Hariri on Saturday from the Saudi capital of Riyadh, also pledging that Iran would support stability in Lebanon. Sarah El Deeb reports at the AP.
The E.U. and U.S. have expressed backing for the Lebanese government, taking a different line to Saudi Arabia which said that the Lebanese government now acts as a cover for the Iran-backed Lebanese Shiite Hezbollah group. Tom Perry reports at Reuters.
The decision of the Lebanese Prime Minister Saad Hariri to resign suggests that Saudi Arabia and Iran are in a struggle for influence in Lebanon and engaged in regional power play. Hariri was a key ally of Saudi Arabia and accused Iran and Hezbollah of causing chaos in his resignation speech, while Iran has been supporting Hezbollah, who have gained significant influence within Lebanon. Linah Alsaafin and Farah Najjar explain at Al Jazeera.
The Saudi Crown Prince Mohammed bin Salman has been taking bold steps to confront Irans expansionism, and his actions have consequences across the Middle East, possibly leading to more proxy battles, a struggle for influence over Lebanon and Syria, and changing dynamics as a consequence of the Saudi-led diplomatic isolation of Qatar. Aya Batrawy and Lee Keith explain at the AP.
An explanation of the recent escalation of tensions between Iran and Saudi Arabia is provided by Al Jazeera.
The recent events in Saudi Arabia amount to a slow-motion coup consolidating the power of bin Salman, who has opened a new front against Iran, has a misguided foreign policy, and has the potential to disrupt the internal politics of Lebanon. The Guardian editorial board writes.
Saudi Arabia has been taking an aggressive approach in the region, due to fears that Hezbollah and Iran have been gaining the advantage in light of the dwindling war in Syria and the impending post-Islamic State group era, the approach causing concern among diplomats that the changing dynamics in the region would lead to the Saudis pushing Israel to attack Lebanon as Hezbollah is deemed to hold the real power in the Beirut. Erika Solomon observes at the Financial Times.
The U.S., Saudi Arabia and Israel are united in their desire to halt Irans expansionism, it is possible that Bin Salman, Trumps son-in-law and senior adviser Jared Kushner, and the Israeli Prime Minister Benjamin Netanyahu have been planning to confront Iran in one shape or form. Dov Zakheim writes at Foreign Policy.
Saudi Arabia has been in need of a shake-up, but where will Bin Salmans reforms and autocratic impulses lead to? Thomas L. Friedman provides an analysis at the New York Times, suggesting that a new basis for Saudi society would replace Wahhabism as a source of solidarity with a more secular Saudi nationalism, one that has anti-Iran/Persian Shiite tenor a strategy that is fraught with risk.
Bin Salmans reforms are making him a lot of enemies, including Saudi Arabias old guard, Iran and Hezbollah in Lebanon. Frida Ghitis writes at CNN.
SYRIA
Russia yesterday denounced the report by the U.N. panel investigating chemical weapons attacks in Syria, including the investigation into attack on the Syrian town of Khan Sheikhoun in April which was blamed on Syrian President Bashar al-Assads regime, the Russian deputy ambassador to the U.N. saying that the report submitted by the panel in October was riddled with systemic deficiencies. Rick Gladstone reports at the New York Times.
The dispute over the report raises doubts about the possibility of the U.N. panel investigating the chemical weapons attacks having its mandate renewed, the mandate expires on Nov. 14 and the U.S. and Russia have circulated rival resolutions extending the panels work. Edith M. Lederer reports at the AP.
Turkey today is a colonizer country, its forces on our soil are illegal, just as the American forces are on our soil illegally, a top adviser to Assad said yesterday, adding that Syria would deal with this issue. Reuters reports.
U.S.-led airstrikes continue. U.S. and coalition forces carried out four airstrikes against Islamic State targets in Syria on November 3. Separately, partner forces conducted two strikes against targets in Iraq. [Central Command]
OTHER DEVELOPMENTS
Democratic lawmakers have been demanding that Attorney General Jeff Sessions, Trumps senior adviser and son-in-law Jared Kushner, and Commerce Secretary Wilbur Ross appear before committees to clarify their testimonies on connections between the Trump campaign and Russia. Andrew Desiderio reports at The Daily Beast.
The E.U. foreign policy chief Federica Mogherini said yesterday that she had received clear indications that U.S. lawmakers plan to ensure the U.S. complies with the 2015 Iran nuclear deal, Arshad Mohammed reporting at Reuters.
A guide to the U.S.S. Cole trial being heard at Guantánamo Bay is provided by the Miami Herald.
The U.S. wars in Afghanistan, Iraq, Syria and Pakistan have cost $5.6tn since they began in 2001, according a study by the Watson Institute of International and Public Affairs, marking a figure three times higher than the Pentagons own estimates. Gordon Lubold reports at the Wall Street Journal.
The Philippine President Rodrigo Duterte intends to ask China about its plans in the disputed South China Sea during meetings in Vietnam, Duterte said today. Manuel Mogato reports at Reuters.
The F.B.I. has been unlock the phone of the gunman who fired on churchgoers in Texas on Sunday, with Special Agent Christopher Coombs telling reporters that their difficulty accessing information highlights the issues surrounding encryption. Morgan Chalfant reports at the Hill.
Russia has warned that a reported plan by Ukraine to cut all diplomatic ties between the two countries would further deteriorate relations to the detriment of interests of Ukrainians and Russians. Reutersreports.
N.A.T.O. is planning a major new restricted to its command structures in light of Russias annexation of the Crimea in 2014, precipitating a shift toward collective defense in Europe. Michael Peel and David Bond report at the Financial Times.
The C.I.A. Director Mike Pompeo has been meeting with a source who has pitched what the intelligence community basically regards as a conspiracy theory, pointing to the possible politicization of Pompeos job with a pro-Trump slant. Aaron Blake writes at the Washington Post.
The U.S. must devise a post-Islamic State strategy for the Middle East that includes a push for regionalism in Syria, long-term U.S. military presence and aid for Iraq, reining in Irans influence in Iraqi Kurdistan, compromise on the war in Yemen, encouragement of political and economic reform in other parts of the region, and investment in Jordan. Suzanne Maloney and Michael OHanlon write at the Wall Street Journal.
Trump's 'trial balloons' test our commitment to freedom – CNN
Sorrow and Rage Influence American Politics – TeenVogue.com

TeenVogue.com

Sorrow and Rage Influence American Politics

TeenVogue.com

It's difficult to know how many Obama voters may have voted for 

Trump

, but it's possible the 

electorate's

 demographics shifted due to 

Trump's

 candidacy. His oft-discussed appeal among the white supremacist demographic could have motivated a very …
Trump's CIA director keeps doing controversial and suspiciously pro-Trump things – MyAJC
The CIA Director Met With a DNC Hack Conspiracy Theorist Because Trump Told Him To – Newsweek
Us vs them: the sinister techniques of 'Othering' and how to avoid them – The Guardian
Fact-checking Donald Trump on Guns in South Korea – Vanity Fair

Vanity Fair

Fact-checking Donald Trump on Guns in South Korea

Vanity Fair

His press conference in Seoul this morning (our time, as American slept) was an obvious topic for the morning cable news shows, where no shortage of ignorance was exhibited aggressively and bombastically by President 

Donald Trump

the three major …
Britain's top cop warns the Met could lose ANOTHER 3000 officers as she says police are facing 'unprecedented … – Daily Mail
FBI seeking to access Texas shooter's phone – Daily Mail
Another incomplete 'autopsy of explanation' following latest mass shooting – Chicago Tribune
Pole Tomasz Piatek wins Reporters Without Borders award – Deutsche Welle
Pole wins Reporters Without Borders award – Deutsche Welle

Deutsche Welle

Pole wins Reporters Without Borders award

Deutsche Welle

The book – "Macierewicz and his Secrets" details the minister's alleged ties to a communist-era secret security agent and to a US lobbyist, whom Piatek alleges has indirect ties to Russian President Vladimir 

Putin

 and also to a 

Russian mafia

 boss 

…and more »
Trump Pulled Out Of The TPP. Now He's Trying To Win TPP Provisions In Asia.

On his Asia trip, Trump is pitching the same trade benefits that were in the Trans-Pacific Partnership he professed to hate.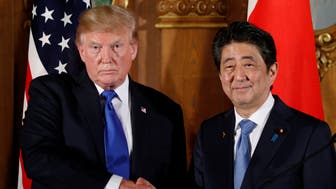 What We're Reading This Week – The New Yorker

The New Yorker

What We're Reading This Week

The New Yorker

Grant's 

assessment

 of the Civil War and the decisions that went into its waging is mostly brisk and engaging, but what really compelled me through the book were the 

psychological

 insights on nearly every pageboth of the prominent men whom Grant

…
The real question behind the Mueller indictments is unprecedented in US history – The Telegraph
Trump's CIA director keeps doing controversial and suspiciously pro-Trump things – Washington Post
Year One of Donald Trump Brings Convulsion to Washington – U.S. News & World Report
Trump once again blind to Russian collusion – Sonoma State Star
Former Trump adviser Carter Page has a story that doesn't always add up – BBC News
Government Of, By, And For The Plutocrats

Cross-posted from TomDispatch.com Who can keep up with the madness of our never-ending Trumpian media moment? Each day is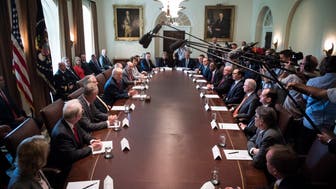 –