Nothing creepy at all.
Source: There's nothing creepy about Trump and Putin in matching outfits | Metro News 
Okay so we can all agree that there's absolutely nothing creepy about Donald Trump and Vladimir Putin in matching outfits.
The two leaders met at a summit in Vietnam looking at acting like twins.
Subway workers aren't allowed to use 'ladies' and 'gentlemen' any moreThey were spotted shaking hands and waving to the crowd, completely in sync. Amazing.
Also, can we talk about how Putin is wearing a shirt and tie under a shirt? It looks like he came late to a fancy dress party and had to throw something on from the lost property bin.
Trump's press secretary had said the two hadn't planned on sitting down for a formal meeting while in Asia because of scheduling conflicts on both sides.
But they bumped into each other and seemed pretty happy about it.
All eyes were on the duo because Russia has cast a huge shadow over Trump's presidency.
Robert Mueller has a team investigating alleged Russian meddling with the US election last year.
It has already been confirmed the country targeted social media platforms and bombarded them with anti-Hillary propaganda.
Paul Manafort, the former Trump campaign leader, and his associate, Rick Gates, were asked to surrender themselves to federal authorities to face charges over allegedly laundering millions of dollars for work they were doing on behalf of a pro-Kremlin political party in Ukraine.
Manafort has been charged with 12 counts including conspiracy against the United States.
Meanwhile, George Papadopoulos, a former Trump adviser, pleaded guilty to lying to FBI agents.
Trump has since tried to distance himself from the news.
He wrote on Twitter recently: 'The Fake News is working overtime. As Paul Manaforts lawyer said, there was "no collusion" and events mentioned took place long before he came to the campaign.
'Few people knew the young, low level volunteer named George, who has already proven to be a liar. Check the DEMS!'
Tap here to turn on desktop notifications to get the news sent straight to you.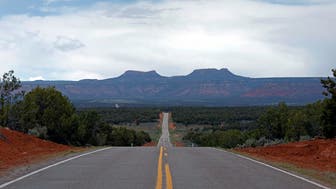 Trump – Current News Articles In Brief 
Trump News TV from mikenova (1 sites)
Trump's YouTube Videos: Video: Trump's Divided States of America, one year on
From:
Trump
Duration:
 12:51
---
Subscribe to France 24 now:
http://f24.my/youtubeEN
FRANCE 24 live news stream: all the latest news 24/7
http://f24.my/YTliveEN
One year ago, Donald Trump won a surprise victory in the US presidential election, sending shockwaves around the world. Since then, the line has been drawn further in the sand with more and more Americans pushed to extremes of either loving President Trump or loathing him. In this special edition of Inside The Americas, we take a closer look at Trump's Divided States of America.
Twelve months after his election as president of the United States, the billionaire real estate mogul Donald Trump continues to cause controversy, through his tweets, his relations with the media and, of course, his divisive policies.
With Donald Trump as US president, many minority groups have gone from being protected under the Obama administration to feeling persecuted. Our reporters Philip Crowther and Sonia Dridi have been to the north-eastern city of Baltimore, where some live in very real fear of what Trumps years in power could bring.
On France24.com: Civil rights in the Trump era: Has the White House abandoned American values?
Also, Genie Godula speaks to Kyle Pope, editor and publisher of independent non-profit publication the Columbia Journalism Review. He explains why 2017 has been "the year that changed journalism" following Trump's election.
Meanwhile, in California, Trump voters are finding it increasingly difficult to live in a state that is a Democratic stronghold. They say they have been ostracised, to the point where some of them have actually decided to leave and move to a more conservative state. Our correspondents Valérie Defert, Romain Jany and Haydé FitzPatrick report from Los Angeles.
Finally, we discover a pop-up store with a difference, where two female activists are calling for resistance to Trump through art.
http://www.france24.com/en/taxonomy/emission/18023
Visit our website:
http://www.france24.com
Subscribe to our YouTube channel:
http://f24.my/youtubeEN
Like us on Facebook:
https://www.facebook.com/FRANCE24.English
Follow us on Twitter:
https://twitter.com/France24_en