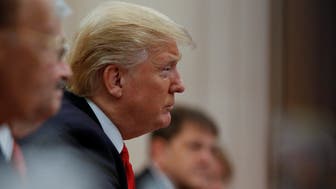 Saved Stories – None
Robert Mueller knows something about Stephen Miller and Donald Trump

This month we've been waiting to see which of Donald Trumps current White House advisers would end up being the first to get tapped on the shoulder by Special Counsel Robert Mueller. The identity of that adviser would end up offering clues about Muellers strategy in general, and perhaps about that advisers role in particular. Now it turns out Mueller already interviewed one of Trumps current top people, and surprise its Stephen Miller. This is somewhat stunning, and it tells us a lot.The media was under the widespread belief that Hope Hicks would be the first of Trumps current senior advisers to speak with Robert Mueller, after she returns from Trumps current Asia trip. Instead, CNN is now reporting that Mueller has already met with Stephen Miller (link) and as Miller is also currently on that Asia trip, it means Mueller met with Miller at least a week ago. This opens up a Pandoras box of possibilities.For one thing it means that, as per usual, Mueller is way ahead of the media and the public. It also raises the question of whether Donald Trump even knew about it at the time. When Mueller met with two former Trump White House advisers, Reince Priebus and Sean Spicer, it became public immediately. But the biggest question here is why Mueller chose to start so early with Miller of all people. Two distinct possibilities come to mind.One would be that Robert Mueller has concluded, for evidentiary reasons known only to him, that Stephen Miller is more likely to be useful than various other current Trump senior advisers. After all,  Mueller helped draft Trumps abandoned first letter firing James Comey. Another would be that Miller doesnt want anything to do with the conspiracy to obstruct justice charges that are hanging over the heads of Trumps entire senior staff, and he signaled that he wants to cut a deal. Take your pick but its clear that Mueller knows something about Miller and Trump that we dont.The post Robert Mueller knows something about Stephen Miller and Donald Trump appeared first on Palmer Report.
Trump's tricky talks: five world leader meetings to watch at the Apec summit – The Guardian
Paul Manafort blows it, may have to cut a deal against Donald Trump after all

Donald Trump's campaign chairman Paul Manafort is currently under house arrest while he awaits trial on a dozen charges including money laundering and conspiracy against the United States. Special Counsel Robert Mueller is hoping to pressure Manafort into cutting a plea deal which would incriminate Donald Trump, while Manafort is content to fight away in court. But now Manafort has just been caught blatantly lying to the judge, meaning he could be headed straight to federal prison which could fundamentally change his options going forward.Manafort's trial has been scheduled for May of 2018, meaning that he's looking at six months of house arrest before the trial even begins. He's been trying to convince the judge to relax the conditions of his confinement, so he can travel to his other homes in New York and Florida. His argument for needing to travel to Florida is that he's working with a business partner there. But now, according to a Huffington Post report (link), that supposed business partner says he's had no affiliation with Manafort in months.This means Manafort and his attorney lied to the judge in the hope of getting his confinement conditions relaxed. Judges don't tend to take to this kind of thing too kindly in general. In addition, Manafort is already seen as a potential flight risk, and the judge could conclude that this may have been part of an attempt at fleeing. The bottom line is there is now a good chance the judge will rule that Manafort is in violation of his bail agreement and revoke it entirely. That would mean Manafort would be stuck in a prison cell indefinitely as he prepares to stand trial.Not only would Paul Manafort be looking at six months in prison before his trial begins, he would then be stuck in prison as his trial plays out. Considering the number and complexity of the charges against him, that trial could be lengthy. Manafort is 68 years old. If he concludes he can't handle being in a cell for that long, it could force him to reevaluate his willingness to cut a deal. His only possible chance of getting a deal that involves no prison time would be if he gives up enough evidence to fully take Donald Trump down.The post Paul Manafort blows it, may have to cut a deal against Donald Trump after all appeared first on Palmer Report.
AP: Russia Twitter trolls rushed to deflect Trump bad news – CBS News
New details connect the Pee Pee Tape to Donald Trump Jrs Russia meeting

Two of the more surreal storylines from the Trump-Russia scandal are Donald Trump Jr's confirmed attempt at getting compromising information on Hillary Clinton from the Russian government, and Donald Trump Sr's allegedly tape-recorded dalliance with Russian prostitutes in Moscow. Now, thanks to a surreal revelation from one of the key Russians in the scandal, we now know that these two events are indirectly connected to each other.Donald Trump and his Republican allies have spent the past few weeks trying to discredit the Trump-Russia dossier, which was the source of the "Pee Pee Tape" story among other allegations. That dossier was assembled by former MI6 agent Christopher Steele for a research firm called Fusion GPS. Now, according to a Reuters report (link), the Kremlin lawyer who met with Donald Trump Jr is asserting that she offered the Trump campaign compromising information from Fusion GPS about Hillary Clinton, and the Trump team had no trouble accepting the legitimacy of Fusion GPS at that time.This serves to immediately undermine the Trump team's assertion that Fusion GPS and its Trump-Russia dossier shouldn't be trusted. It's also a reminder that a Republican donor initially hired the firm to craft the Trump-Russia dossier during the Republican primary race, in the hope of steering the Republican nomination away from Trump. It appears Republican donors may have also hired Fusion GPS to dig up dirt on Clinton for the general election. It serves to further debase the notion that Clinton somehow invented the claims in the Trump-Russia dossier. There's also another key angle here.This is the third time in recent weeks in which Kremlin lawyer Natalia Veselnitskaya has served up details which incriminate the Donald Trump campaign. First she admitted she ran her meeting notes past Vladimir Putin in advance. Then she asserted that Donald Trump Jr offered to relax the Magnitsky Act in exchange for dirt on Hillary Clinton. Now she's asserting that Trump Jr was willing to accept dirt from Fusion GPS. Veselnitskaya is serving up the Trump team on a silver platter to Robert Mueller. Does she have evidence to back up her claims? We'll soon find out.The post New details connect the Pee Pee Tape to Donald Trump Jr's Russia meeting appeared first on Palmer Report.
How is Trump adviser Stephen Miller relevant to Robert Mueller's Russia investigation? – The San Diego Union-Tribune
It's still unclear whether Trump's bodyguard was asked about one of the dossier's most salacious allegations – Business Insider
Cohen: Putin and Trump the art of the backfire – The Columbus Dispatch
Russian Twitter trolls deflected bad news about candidate Trump – Press Herald
House Democrats and Republicans signal that they know its over for Donald Trump

For the third time this week, we're seeing specific evidence out of the House of Representatives suggesting that the leaders of both parties know it's over for Donald Trump. Perhaps it's because they've seen just how far along Special Counsel Robert Mueller is. Perhaps it's because the GOP decided to give up on Trump in the wake of Tuesday's nationwide election slaughter, and both parties know it. But for whatever reason, the signs out of the House are now unmistakably clear.First came the news this week that the House Judiciary Committee will be hauling in Attorney General Jeff Sessions to testify next week, and that the Democrats on the committee will use their time to grill Sessions about his role in the Trump-Russia scandal. Donald Trump would love to fire Robert Mueller, but procedurally, he'd have to fire Sessions first. That's placed the Democrats in Congress in a tricky position: they want to expose the role that Sessions played in the scandal, but they don't want to give Trump an excuse to fire Sessions. However, this has clearly all changed.The Democrats on the committee have now clearly decided to begin swinging away at Jeff Sessions, in the hope of blowing the Trump-Russia scandal wide open. They're clearly no longer worried about handing Trump an excuse to fire Sessions so he can also fire Mueller. This means the Democrats have concluded that the investigation is so far along, and the scandal is going to explode so spectacularly, it no longer matters if Sessions loses his job or not.Then earlier today Bob Goodlatte, the Republican Chairman of that same House Judiciary Committee, shockingly announced that he won't seek reelection in 2018. The timing suggests he may end up bailing before his current term is even over. Goodlatte was Trump's biggest ally on the committee, yet suddenly he's heading for the exits. Then tonight a prominent Democrat on the committee, Ted Lieu, appeared on cable news and began swinging away at Jeff Sessions.The most coherent way of reading the signs now coming from the House Judiciary Committee: the Democrats on the committee now feel they're in a position to go for the jugular on Trump-Russia, and that it's past the point where Trump could get away with firing Robert Mueller even if Jeff Sessions is cast aside. The Republicans on the committee just want to get out of the way. And oh by the way, the House Judiciary Committee is where articles of impeachment originate.

The post House Democrats and Republicans signal that they know it's over for Donald Trump appeared first on Palmer Report.
Heres proof that the arrests have changed everything in Donald Trumps Russia scandal

Ten days ago, Special Counsel Robert Mueller began making his first public high profile arrests in Donald Trump's Russia scandal. Since that time all eyes have been on the Trump-Russia players, to see who might be next to get arrested, cut a deal, or slip up and admit something incriminating. In the background, an arguably more important aspect of the scandal has been playing out: the court of public opinion. Now we have definitive answers on how that battle is playing out, and it's devastating news for Trump.As the arrests were getting underway, Palmer Report pointed out that this would cause a greater number of Americans to conclude that the Trump-Russia scandal is real. Plenty of average Americans have spent the past year hearing conflicting claims about the scandal from both sides, and not knowing what to believe. But when the highest ranking member of Donald Trump's campaign was arrested, for a charge like "conspiracy against the United States" no less, and he wasn't even the only one arrested, it was bound to have an immediate impact on the public's view of the scandal and it has.New polling from CNN reveals that the vast majority of Americans now believe Donald Trump had significant help from Russia when it came to getting elected, and the vast majority also believe that Trump knew about it during the election. Trump only seems to care what his small and shrinking base thinks about him, but the Republican Party itself doesn't have that luxury. The GOP just got wiped out across the country in Tuesday's elections, and if Trump is still in office next year, the GOP will get swept out of Congress altogether in the midterms.Moreover, the Republican leadership knows it. Republicans in Congress have spent every day this year waking up and checking Donald Trump's approval rating numbers before deciding how to approach Trump on any given day. They already know he's a ticking time bomb. Tuesday was a painful reminder for them. These new poll numbers are telling Republicans that they have little choice but to get rid of Trump before he takes them down too.The post Here's proof that the arrests have changed everything in Donald Trump's Russia scandalappeared first on Palmer Report.
Democrats in Congress reveal Robert Mueller is safe, begin aggressively seeking ouster of Jeff Sessions

Special Counsel Robert Mueller's job is safe. Attorney General Jeff Sessions' job is not. That's the loud and clear message now coming from the Democrats in Congress, who have launched an aggressive campaign to force Sessions to resign over his role in the Trump-Russia scandal. It's long been believed that Sessions' ouster could give Donald Trump an opportunity to oust Muller as well but it's now clear that the Democrats no longer have that fear.Democratic Senator Kamala Harris, who sits on the influential Senate Intelligence Committee, posted a petition on Thursday afternoon and announced "We want to collect 100,000 petition signatures this week calling on Jeff Sessions to resign." (link). She's not the only one. Democratic Congressman Ted Lieu appeared on cable news on Thursday and called for Sessions' ouster. The Democrats on the House Judiciary Committee have also just decided to haul in Sessions for public testimony next Tuesday, so they can grill him about his role in the Trump-Russia scandal. So what gives?Several Republicans in Congress have long been protecting Jeff Sessions because he's their former colleague and longtime friend. That's worked in the Democrats' favor, because Trump would have to fire Sessions and then fire Deputy Attorney General Rod Rosenstein in order to oust Robert Mueller. Now that George Papadopoulos and others have freshly implicated Sessions in the Trump-Russia scandal, it's brought renewed scrutiny to Sessions' earlier lies under oath about the scandal. The GOP no longer seems all that interested in protecting him and the Democrats are seizing the opportunity to oust him.This means the Democrats in Congress have concluded, for reasons that haven't yet been revealed to us, that Robert Mueller's job security is 100% safe. Thus they're preparing to force the resignation or firing of Jeff Sessions, both because it'll bring an end to his racist and unconstitutional reign as Attorney General, and because his ouster will turn the Trump-Russia scandal into an even bigger nightmare for Donald Trump.The post Democrats in Congress reveal Robert Mueller is safe, begin aggressively seeking ouster of Jeff Sessions appeared first on Palmer Report.
Bodyguard Keith Schiller unwittingly reveals Donald Trump may have taken secret trips to Russia

Donald Trump's longtime bodyguard Keith Schiller testified before Congress this week about his role in the Trump-Russia scandal, and his testimony is immediately bringing headlines due to what he revealed about Trump and Russian prostitutes. But the bigger reveal from Schiller is that Trump may have taken even more trips to Russia than what's publicly known thus unwittingly pointing investigators in the right direction for getting to the bottom of the scandal.Schiller's testimony is receiving outsized attention because he admitted that Russia offered to send five prostitutes to Donald Trump's hotel room when he visited Moscow in 2013. Schiller insisted that the offer was refused but this has placed renewed attention on the infamous "Pee Pee Tape" incident. It's backed Trump into a corner, where his only defense will be that he was offered Russian prostitutes but turned them down, and few will believe that he actually turned them down. However, this salacious reveal is burying the real bombshell.Check out the very last two sentences from the Washington Post article about the Keith Schiller testimony, which has not yet been made fully public: "[Schiller] also said he did not remember accompanying Trump on any other trips to Russia but told investigators that he could not rule it out. Schiller agreed to review his passport and get back to the committee with more information, according to people familiar with his interview." (link). Schiller knew he would be asked this question. If the truthful answer were that Trump hadn't taken any additional trips to Russia, Schiller would have simply said so.Instead, Keith Schiller's answer reads like a bumbling attempt at trying to avoid revealing the truth, while also trying to avoid committing perjury. It's basically an admission that Donald Trump took more trips to Russia than is publicly known. Now investigators know what they're looking for: one or more secret Trump visits to Russia.The post Bodyguard Keith Schiller unwittingly reveals Donald Trump may have taken secret trips to Russia appeared first on Palmer Report.
Two new developments reveal Robert Mueller has Donald Trump nailed

At the time of Richard Nixon's resignation, the articles of impeachment being drafted against him were headlined by obstruction of justice. Everyone "knew" he was behind the Watergate break-in, but proving it would have been time consuming and difficult. Proving that Nixon obstructed the investigation into Watergate was a much quicker and easier way of ousting him. Special Counsel Robert Mueller is taking the same approach toward Donald Trump and two new developments reveal Mueller has Trump nailed.One could broadly argue that every word and deed from Donald Trump over the past ten months has been yet another instance of obstruction of justice. But it's far cleaner for Mueller to zoom in and overwhelmingly prove a small handful of specific and egregious acts of obstruction. Based on what's now surfacing, it's become clear that Mueller has chosen the firing of FBI Director James Comey and the attempted coverup of Donald Trump Jr's Russian collusion meeting as his two dagger points. It's also become clear that Mueller has Trump nailed on both.The first big reveal came when the media reported that Jared Kushner had begun turning over documents to Robert Mueller in relation to Trump's firing of Comey, according to a CNN report (link). It's long been reported that Kushner was the one who pushed Trump to fire Comey. If that's true, and if Kushner knew or believed at the time that he would end up being under investigation himself, that would make Kushner guilty of obstruction as well. Kushner's cooperation is a clear signal that he's trying to avoid criminal charges, and he's willing to give up Trump in order to make it happen.The second big reveal came on Thursday evening. Robert Mueller had his choice of where to start when it came to interviewing Donald Trump's current White House senior advisers. According to an ABC News report (link), Mueller chose Stephen Miller, the guy who drafted the letter which Trump initially planned to use for justifying Comey's firing, before the lawyers intervened. In other words, Mueller went straight to the guy who actively helped Trump obstruct justice. Mueller has Trump nailed on obstruction. It's just a matter of making his case bulletproof. That takes time, but it's now inevitable.The post Two new developments reveal Robert Mueller has Donald Trump nailed appeared first on Palmer Report.
Legal expert thinks Robert Mueller may indict Vladimir Putin in Donald Trumps Russia scandal

Yes, you read that headline correctly. One legal expert, who has a law degree from Oxford and another law degree from the London School of Economics, is weighing in on Donald Trump's Russia scandal. Based on the available evidence and the direction he thinks things are now headed in, he believes that Special Counsel Robert Mueller may end up indicting Russian President Vladimir Putin.That's the argument from Brent Budowsky, a legal expert who has written a new op-ed about the matter for The Hill (link). He makes a compelling case that Robert Mueller has the legal grounds to convene a grand jury against Putin, and the evidence to bring an indictment against him. Putin has committed various major and quantifiable crimes against the United States as part of an attempt at interfering in the U.S. election on Donald Trump's behalf. Budowsky is urging Mueller to name Putin as an unindicted co-conspirator instead but the bottom line is why Mueller would go after Putin at all.Palmer Report's own take on the matter is this: short of a regime change, Russia obviously would not be willing to extradite its own president to stand trial in the United States. Mueller could try Putin in absentia, as a way of publicly laying out the case that Putin rigged the election in Trump's favor and worked with members of the Trump campaign to do it. In so doing, Mueller would be trying Donald Trump by proxy.There are a number of legal experts who believe Robert Mueller can indict Donald Trump while he's still a sitting president. There are far fewer who believe Mueller can actually put a sitting U.S. president on trial, because the Constitution grants impeachment trial power to Congress. However, nothing says Mueller can't put the president of Russia on trial, as a way of convincing the American public that Trump is overwhelmingly guilty and illegitimate thus helping to force Trump's ouster.The post Legal expert thinks Robert Mueller may indict Vladimir Putin in Donald Trump's Russia scandal appeared first on Palmer Report.
The Latest: White House says no formal Trump-Putin meeting – ABC News
There Is No 'Without Trump' – National Review

National Review

There Is No 'Without Trump'

National Review

Ed Gillespie went from potential vindicator of 

Trumpism

 to cuckservative in the space of a couple of hours. The Virginia Republican, campaigning in a treacherous political environment defined by an unpopular president of his own party, ran the only 

…and more »
The Latest: White House says no formal Trump-Putin meeting – Washington Post
White House Responds To Sexual Misconduct Allegations Against Roy Moore

The Alabama GOP Senate nominee has been accused of molesting a 14-year-old girl in 1979.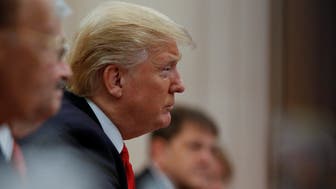 White House says Trump and Putin will not have separate meeting at APEC – Reuters
A year ago, Trump was the hero of Europe's far right. Not anymore. – Washington Post
US, Russia nearing agreement on resolving Syrian civil war – Washington Post
Russia Twitter trolls deflected bad news about Donald Trump – The Denver Post
Putin Trump – Google News: Kremlin says possible Putin-Trump meeting being worked on – Reuters
 Putin Trump – Google News
Kremlin says possible Putin-Trump meeting being worked on – Reuters