Saved Stories – None
Report: Trump Jr. messaged with WikiLeaks during, after 2016 campaign – The Pasadena Star-News
Lewandowski's logic: The media can't criticize Trump Jr.'s contact with WikiLeaks because the media covers WikiLeaks – Washington Post
Donald Trump Jr. says he communicated with WikiLeaks during 2016 campaign – WLS-TV
Inside the Twitter messages between Donald Trump Jr. and WikiLeaks – Washington Post
Donald Trump Jr. was definitely in cahoots with WikiLeaks. – New Republic
Stephen Colbert Mocks Donald Trump Jr.'s Reax To WikiLeaks Campaign Tryst Revelation – Deadline
US Senator Demands Congressional Hearing on Trump Jr. Interaction With WikiLeaks – Sputnik International
WikiLeaks outreach to Donald Trump Jr may have had Charles … – Business Insider
Rational Security: The "DMs on the DL" Edition

The FBI is investigating an alleged kidnapping scheme involving ex-National Security Adviser Michael Flynn. Donald Trump Jr. was in direct contact with Wikileaks during the 2016 campaign. And author and scholar Yascha Mounk, our special guest this week while both Tamara and Susan are away, breaks down the breakdown in democracy. Plus, I've got your holiday gift wrapping needs covered. And Yascha joins the #BabyCannonSociety.Have you helped us promote Rational Security yet? If not, please leave us a rating and a review on whatever podcast distribution system you use. A lot of people are visiting Lawfare and reaching our podcasts for the first time these days, so if you're new to Lawfare and Rational Security, you can subscribe to the podcast using our RSS feed, or listen on iTunes, on Stitcher and now on Google Play.
Russia aims to restrict foreign press – Independent Online
Trump defender hits trifecta – Manteca Bulletin
What if Vladimir Putin, not Hillary Clinton, is the biggest loser of the 2016 election? – Fox News
Dana Milbank: Compelling evidence shows Donald Trump Jr., um, lacks intelligence – Press Herald
Hillary Clinton Says Donald Trump Is Acting Like a Dictator Over Uranium One Deal Prosecution Threats – Newsweek
'Arrested Development' Star's Old Drawings Of Donald Trump Are Scary Good – HuffPost
'Arrested Development' Star's Old Drawings Of Donald Trump Are Scary Good

"I was obsessed with him and just kept drawing his face," said Alia Shawkat.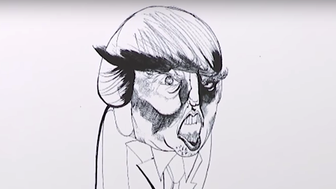 Guest Column: Dear Donald: Have we got a bridge for you…. – Arizona Daily Sun
Hillary Clinton Calls DOJ Investigation Threats An 'Abuse Of Power'

The former Democratic presidential nominee said the situation was "a disastrous step into politicizing the justice system."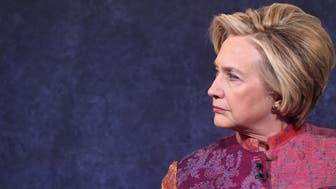 A Star on Washington's Ice With a No. 1 Fan at the Kremlin – New York Times
Russian General Denies He's Behind the US Election Plot – Daily Beast
Hope Hicks may hold the keys to Mueller's Russia puzzle – Politico
Pitts: Trumpism wounded, but not dead – Baltimore Sun

Baltimore Sun

Pitts: Trumpism wounded, but not dead

Baltimore Sun

Democrats and the transgender community won big, while Republicans who didn't fully embrace President Trump's agenda lost. Leonard Pitts Jr. And there's more where that came from. Or at least, let us fervently hope. The Republican Party was thoroughly …
An excerpt from 'Collusion' – MSNBC

MSNBC

An excerpt from 'Collusion'

MSNBC

The officer's actual employer was an invisible entity back in LondonSIS, the Secret 

Intelligence Service

. The officer was …. Instead, from out of country, he examined the dark intersection between 

organized crime

 and the 

Russian

 state. Very often 

…
Did Vladimir Putin just take down Donald Trump Jr?

Yesterday we received news that was unsurprising yet nonetheless stunning: during the campaign, Donald Trump Jr was in regular contact with Russian-controlled cyberterrorist outfit WikiLeaks. Regardless of the intermediary sourcing involved, it's difficult to imagine this story having surfaced without WikiLeaks having been behind it. Further, it's impossible to imagine WikiLeaks leaking something like this without Vladimir Putin's approval. Now we have to look at how we got here.Consider the timeline of the past week. Donald Trump runs off to Asia to meet with Putin. Whatever Putin says during their conversation, it spooks Trump to the point that he immediately runs out and tells the American media that he believes Putin's claim that Russia didn't rig the election. Then Trump says to the media that "people will die" if the investigation into the Trump-Russia scandal continues. Then, during a joint press conference with the leader of Vietnam the next day, Trump incongruously blurts out that U.S. sanctions against Russia should be eased.

Based on Trump's public comments, it already appeared that Putin told him to get sanctions lifted, and suggested that someone involved would get hurt if that didn't happen, and it sent Trump into a panic. Now it appears that a few days after all this, Putin had WikiLeaks leak its communications with Donald Trump Jr, as a way of harming Donald Trump's son, and driving home the message that Trump needs to find a way to get those sanctions lifted. This may not be the first time Putin has targeted Trump Jr, either.

Back when word of Donald Trump Jr's meeting with a Russian government lawyer leaked to the media, I suspected at the time but couldn't prove that Vladimir Putin had leaked it in order to send a message to Donald Trump about getting Russian sanctions lifted. Now, just days after Trump and Putin met, and Trump came away nervously babbling about sanctions and people getting hurt, a new damaging leak surfaces about Trump's son and it appears sourced back to Putin. Do the math.

The post Did Vladimir Putin just take down Donald Trump Jr? appeared first on Palmer Report.
WikiLeaks Set Off an Attack on Our Trump-Russia ProjectRight After Messaging Donald Trump Jr. About It

Additional reporting for this story was contributed by Denise Clifton and AJ Vicens.

On Monday,

 The Atlantic published private messages from September 2016 in which WikiLeaks gave Donald Trump Jr. the password to a forthcoming site documenting his father's ties to Russia. But there was more to the story of WikiLeaks' apparent effort to conspire with the Trump campaign against PutinTrump.organd I had a front-row seat to it, as editorial director of the site. Within just minutes of reaching out to Trump Jr., WikiLeaks also publicized the password, setting off a wave of online harassment, email bombs, and personal threats against people behind the site.

Here's the deeper story.

On the evening of September 20, 2016, WikiLeaks sent a direct message on Twitter to Trump Jr.: "A PAC run anti-Trump site putintrump.org is about to launch. The PAC is a recycled pro-Iraq war PAC. We have guessed the password. It is putintrump. See About for who is behind it. Any comments?

Off the record I dont know who that is, but Ill ask around, Trump Jr. responded about 12 hours later. Thanks.

Trump Jr. soon emailed top officials in the Trump campaign about the exchange, according to The Atlantic, including Steve Bannon, Kellyanne Conway, digital director Brad Parscale, and Trumps son-in-law, Jared Kushner; Kushner forwarded the email to campaign communications staffer Hope Hicks.

Almost immediately after WikiLeaks messaged Trump Jr., though, it made another move: It tweeted out the password. (The password did not allow anyone access to the back end of the site; it was intended simply to let the press preview the site as it would look the following day, when it went live.)

Let's bomb Iraq Progress For America PAC to launch 'http://PutinTrump.org ' at 9.30am, WikiLeaks tweeted. Oops pw is 'putintrump' http://putintrump.org/ 

Our site was soon hit with a surge of traffic and spam while it was still password-protected and meant to be out of public viewand that was just the beginning. Within hours, people involved with launching the site were doxxed and personally targeted on Twitter, an attack that quickly spread to Reddit and to alt-right and pro-Trump news sites. Mother Jones is withholding some details about the attack at the request of the people who were targeted due to their concerns about further harassment: Their cellphone numbers, home addresses, and other information about them and their family members were publicized, alongside calls to go after them. Their email accounts were hit with a spambot attack, signing them up for thousands of unwanted subscriptionsmany in a foreign languagewhich rendered the accounts unusable. In a panic, one of them sent me a message: "We are getting 100,000 spam messages to our inbox and all of our personal info is on twitter." They also received menacing emails and crank phone calls.

"It was the scariest times in our lives," recalls one of the people targeted.  "There were messages threatening our families."

It is unclear who was behind the Twitter account that appeared to lead the targeting of PutinTrump.org on September 20. (We are also withholding the account's handle because of sensitive information still posted there as of this storys publication.) The account was created in February 2016 and went dark about three weeks after the attack began, just before the presidential election. The account offered to reward whoever can find dirt on the people working with PutinTrump.org; in another tweet it declared, We will uncover them ALL!

The lead attacker's eight-month-long timeline was filled primarily with anti-Hillary Clinton vitriol and conspiracy theories. It also purported to back Bernie Sandersand, on numerous occasions, it highlighted the John Podesta emails stolen by Russian hackers and retweeted pro-Trump content from WikiLeaks.

We found no evidence that our site was hacked. The password shared without authorization by WikiLeaks had been created for an embargoed press release sent on September 19 to journalists at roughly a dozen major news organizations who agreed to keep the information about the project private until after the following morning's launch. It is unclear how WikiLeaks learned about the existence of our site prior to the launchwe had not yet publicized it to anyone other than the group of journalists.

The private exchange between WikiLeaks and Trump Jr. came just seven weeks before the presidential election, and two months after WikiLeaks began releasing Democratic National Committee emails stolen by Russian hackers. By then it was widely known that WikiLeaks had been a vehicle for Russian hackers, as publicly confirmed by US intelligence leaders.

Digital evidence examined by Mother Jones indicates with near certainty that WikiLeaks communicated with Trump Jr. about the launch of PutinTrump.org just eight minutes before posting the password for its millions of followers.

WikiLeaks and a representative for Donald Trump Jr. did not respond to questions from Mother Jones for this story.

WikiLeaks also was wrong about the PAC funding our project. Created by technology entrepreneur Rob Glaser, the PAC was initially titled Progress for America. There was no connection to a much older pro-Iraq War PAC of the same name, as WikiLeaks perhaps believed. That older group had not been registered with the Federal Election Commission; after realizing the overlap, Glaser immediately changed the PAC's name to "Progress for USA," on the day PutinTrump.org was launched.

After the election, we preserved PutinTrump.org as a content archive. In March, journalist Denise Clifton and I began working with Mother Jones on a new project contributing to Mother Jones broader reporting on the sprawling Trump-Russia investigation. (Disclosure: Mother Jones receives some funding from Glasers foundation.)

"We launched PutinTrump.org because I and others inferred that there were a set of unseemly and perhaps illegal links between then candidate Trump and Russias efforts to hack our democracy. Its clear that our inferences were well founded, Glaser says. Even so, we had no idea that our website would actually stimulate new links connecting the Trump campaign, Russian hackers, and their publisher, WikiLeaks.