Saved Stories – None
Trump Ocean Club

My friend Ken Silverstein has a great new story out via Global Witness about Trump's tower in Panama.

Put simply, it's is the most revealing look we've had into how Russians were recruited for Trump's towers.

Part of the business strategy at Trump Ocean Club was luring wealthy and "secretive" Russians — who didn't want any questions asked about where their money came from.

The money quote in this story for me comes from a broker involved with the project named Alexandre Henrique Ventura Nogueira. Half of Nogueria's customers were Russian.
I had some customers with some, you know, questionable backgrounds. He also said that he found out later that some customers were part of the Russian Mafia.

Another real estate broker who worked in Panama during the TOC pre-construction sales period told Global Witness that Eastern European and Russian investors at the TOC were very secretive, especially when setting up shell corporations, so you dont know their names and didnt know where their money came from.

Rich Russians whom he called the whales were prized clients because brokers could earn substantial commissions working with them. These were exactly the kind of purchasers needed by Trump and others to secure early sales, and therefore the financing through Bear Stearns to develop the project.
Ventura Nogueira was asked point blank about this: Did the Trump Organization know there were some Russians there with strange backgrounds involved in buying? I dont know.
There are a lot of things to like about this story. (Story is the wrong word. It's a 28-page report.) Not only does it reveal the corruption that built the Trump Ocean Club, but it goes a step further. Ken's story offers solutions — a rarity in journalism — to eliminate the pervasive money laundering in real estate that built not only Trump's tower in Panama, but his tower Manhattan's Soho neighborhood, Azerbaijan, and other places.
The story calls the Trump Ocean Club one of Trump's most lucrative deals. How lucrative? We don't know.
But what was in it for Trump? There is little transparency around Trumps financial agreement with Newland, a company that filed for bankruptcy in 2013. In fact, according to Univision News reporting of a New York courts hearing on the bankruptcy, Newland refused to turn over the agreement with Trump to license his name. This prompted the judge to say to Newlands attorney: Go to Panama. If you want to do your deals in secret, go and do it in Panama. Dont do it in my court.
You should also check out Ken's popular blog, Washington Babylon.
Filed under: Donald Trump, Russia, Russian mafia Tagged: Trump Ocean Club
Trump Family Made A Fortune Through Drug Cartels And Money Laundering – Carbonated.tv (blog)
North Korea's latest tirade: Trump is a 'mean trickster and human reject' – Washington Post
Putin to Speak to Trump on Syria After Surprise Assad Visit – Bloomberg
Foreign Ministry again requires permit for medical examination of Pavlo Hryb – Ukrinform. Ukraine and world news
Assad meets Putin in surprise visit to Russia – Ynetnews

Ynetnews

Assad meets Putin in surprise visit to Russia

Ynetnews

Syrian president leaves his country for first time in 2 years to meet with Russian patron; 

Putin

 congratulates Assad on 'accomplishments' in war on terror, says Syria nearing completion of mission; Assad says now is time to move forward to reach

…
Vladimir Putin Will Call Donald Trump After Syria's Assad Visits Russia – Newsweek
Is The Trump Administration The Most Nepotistic In Modern American History? – The National Memo (blog)
Donald Trumps Pricey New Christmas Hat Gets Exactly The Reception Youd Expect

GOP claims this hat will "make Christmas great again."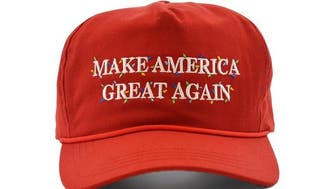 Marc Thiessen: Yes, the Clintons should be investigated – Fox News

Fox News

Marc Thiessen: Yes, the Clintons should be investigated

Fox News

None of this absolves the 

Trump

 campaign or calls into question the 

intelligence community's

 conclusion that Putin and the Russian Government aspired to help . . . 

Trump's

 election chances. But it does underscore that the Russians were smart in what 

…
One and a half years before the election: Is Ukraine dreaming of Belarus? – New Eastern Europe
Elizabeth Warren: Donald Trump's 'Racist Slurs' Won't Shut Me Up

"Give it up."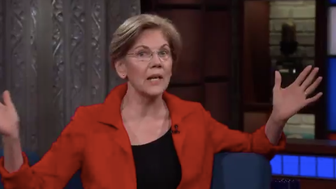 Assad tells Putin: Ready to move with political process in Syria – The BRICS Post
Assad tells Putin: Ready to move with political process in Syria

The BRICS Post

SANA said that Al Assad informed 

Putin

 that he was ready to move forward with a 

political process

 which will put an end to the Syrian civil war. We believe that the situation we now have on the ground and in the 

political

 sense permits us to expect 

…
Donald Trump's science office is a ghost town – CBS News

CBS News

Donald Trump's science office is a ghost town

CBS News

In its 41-year-old history as the White House hub of innovation, the Office of Science and Technology Policy has never gone this long without a leader or official mandate. The science office, which takes up half of the fourth floor of the Eisenhower 

…
Britain needs to spell out how it hopes to achieve post-Brexit security soon – Telegraph.co.uk
It's time to investigate the sexual assault charges against Donald Trump – Salon
Putin, Trump to discuss issues they consider necessary Kremlin spokesman – TASS
Trump Jr. Second Meeting With Russian Official Investigated – CBS Miami
Note to Robert Mueller: Hope Hicks Was Part of the Cover-Up – Mother Jones
The Trump administration is suing AT&T to stop its purchase of Time Warner – Recode
How the Mafia Fueled Richard Nixon's Political Career – VICE

VICE

How the Mafia Fueled Richard Nixon's Political Career

VICE

With corruption rampant and looking increasingly unstoppable in today's political landscape, it's worth reflecting on the storied tradition of American politicians galavanting with the 

mob

. Thanks in part to the … got tied up with the 

mob

. VICE 

…
Donald Jr. Met With Russian Ex-Banker Accused Of Money Laundering – TPM
Trump urged to sell $50 million in lethal weapons to Ukraine – Los Angeles Times
Justice department aims to block AT&T's $85bn takeover of Time Warner

AT&T has already signaled it will go to court if the deal is blocked, potentially setting up one of the biggest legal battles over a corporate merger in decades

The US Department of Justice on Monday moved to block AT&Ts $85bn takeover of Time Warner, one of the largest media deals ever announced.

Related: Trump administration uses CNN as bargaining chip in Time Warner-AT&T deal

While in the Philippines I was forced to watch @CNN, which I have not done in months, and again realized how bad, and FAKE, it is. Loser!
Carter Page held high-level meetings with pro-Putin Hungarian government: report – The Hill