Saved Stories – None
Today's Headlines and Commentary

North Korea fired an intercontinental ballistic missile in a test that demonstrated the Kim regimes longest potential range capability yet. The Hwasong-15 missile could reach all of the continental United States, the New York Times reported. The missiles 53-minute flight took the projectile 2,800 miles into space before landing in the Sea of Japan 600 miles east of its launch site. Experts said the test flight showed a potential range of 8,000 miles. President Donald Trump, the leaders of Japan and South Korea, and the U.N. secretary-general condemned the launch, the Washington Post reported. The United Nations Security Council will meet on Wednesday to discuss Pyongyangs latest provocation.The Syrian government agreed to a Russian plan for a ceasefire in a rebel-held region near Damascus,the BBC reported. Syrian forces had besieged rebels in the Eastern Ghouta area, and in recent weeks Russian airstrikes and Syrian artillery fire have killed dozens of civilians. The ceasefire came as Syrian government and opposition negotiators met for U.N.-led peace talks in Geneva.

The FBI is investigating the murders of a Syrian-American journalist and her mother in Turkey, ABC News reported. Halla Barakat and her mother Orouba both reported on abuses by the Syrian regime. Their killer strangled and stabbed them to death in their apartment in Istanbul in September. Turkish prosecutors have arrested a man who says he killed them because of a dispute about money, but the prosecutors suspect the man acted on orders from the Assad regime to assassinate the women.

Michael Flynn, the former national security adviser, promoted a private scheme to build nuclear reactors across the Middle East while he was in office, the Wall Street Journal reported. Flynn consulted for the companies proposing the plan during the presidential transition. After coming into office, he directed a National Security Council staffer to prepare a memo about the plan for Trump to approve. The staffer continued to promote the plan after Flynn resigned in February until his own ouster in July.
Special Counsel Robert Muellers investigation of Michael Flynn may now cover Flynns tenure as director of the Defense Intelligence Agency (DIA), BuzzFeed News reported.
The DIA cited ongoing law enforcement investigative activities to justify refusing a reporters three-year old request for information about Flynns two-year tenure as director from 2012 to 2014. The Obama administration forced Flynn to retire early.
A jury in Washington, D.C. convicted Ahmed Abu Khatallah, the alleged mastermind of the 2012 attack on the U.S. diplomatic compound in Benghazi, on terrorism charges, the Post reported. The jury in federal district court acquitted Khatallah on murder charges for the deaths of four U.S. diplomats at Benghazi. U.S. commandos captured Khatallah in 2014 in Libya and brought him to the U.S. to face criminal prosecution. He faces a sentence of up to life in prison.
Shooting broke out in Sanaa, Yemens capital, between rival factions of the Houthi movement, Reuters reported. Forces loyal to Yemens former president Ali Abdullah Saleh fought allies of another key Houthi leader, threatening to fracture the Houthi rebel movement. A Saudi-led coalition backing Yemens internationally-recognized government is fighting the Houthis for control of the country.
Secretary of State Rex Tillerson defended his redesign of the State Department, the Post reported. There is not hollowing out, Tillerson said in remarks at the Wilson Center, a Washington think tank. Dozens of senior diplomats have resigned or been fired since the beginning of the administration. Tillersons redesign plan has sparked widespread opposition in the department. Tillerson said reports of a depleted department are not accurate and that his redesign would improve the working environment for the nations diplomatic corps. The official overseeing the redesign quit on Tuesday after three months on the job, Bloomberg reported.
A Belgian court blocked the deportation of an imam at the countrys largest mosque, according to the Post. Belgian immigration and asylum officials said Abdelhadi Sewif threatened national security. The court found that officials had provided no evidence that Sewif posed a specific security risk. Belgiums investigation into the 2016 terror attacks on the Brussels airport has put pressure on Sewifs mosque for its connections to foreign backers.
A Bosnian-Croat military commander died after taking poison at the U.N. war crimes tribunal for the former Yugoslavia, Reuters reported. Slobodan Praljak drank from a glass that he said contained poison as a U.N. judge upholding his 20-year prison sentence for war crimes related to plan to carry out ethnic cleansing of Muslims in Bosnia.
ICYMI: Yesterday on Lawfare
Clare Duncan detailed Yemens recent history in a primer on its civil war.
Nicholas Weaver emphasized the seriousness of the danger from autonomous weapons systems such as slaughterbots.
J. Dana Stuster updated the Middle East Ticker, covering the Sinai attack, U.S.-Turkey tensions and the fallout from the Saudi power play.
Yishai Schwartz summarized the Nov. 13 military commission hearing in U.S. v. al-Nashiri.
Robert Chesney and Steve Vladeck shared the National Security Law Podcast, featuring discussion of Carpenter v. U.S. and the hearing in ACLU v. Mattis.
Email the Roundup Team noteworthy law and security-related articles to include, and follow us on Twitter and Facebook for additional commentary on these issues. Sign up to receive Lawfare in your inbox. Visit our Events Calendar to learn about upcoming national security events, and check out relevant job openings on our Job Board.
How Putin's KGB background has helped him manipulate Trump according to an investigative reporter – Business Insider
Britain First, neofascism și putinism: de la Teodor Baconschi la Donald Trump – Realitatea
Donald Trump Has Been Torture for Foreign Correspondents in Russia – Foreign Policy (blog)
Trump supporters, ask yourselves some serious questions – Island Packet
Trump supporters, ask yourselves some serious questions

Island Packet

There are other words for it: 

Treason

. High Crimes. Misdemeanors. But let's be fair. There are three alternatives: 

Trump

 is a traitor. 

Trump

 is gullible (moronic?) enough to believe Putin. Or 

Trump

 is attempting diplomacy by acknowledging 

Russian …
Washington more concerned about Orbán's pro-Russian politics than his authoritarianism – Hungarian Free Press
What happens when the media gets it really wrong – Gant Daily
What happens when the media gets it really wrong

Gant Daily

Unearthing proof of Nixon's misconduct required the combined efforts of federal prosecutors, 

FBI agents

, committees of both houses of Congress, and the Supreme Court. The notion that the reporting of Woodward and Bernstein toppled Nixon is one of the 

…
Crook Claims Rudy Giuliani and Michael Mukasey Tried to Broker US-Turkey Prisoner Swap – Daily Beast
The President Is Losing Whatever Was Left – Esquire.com

Esquire.com

The President Is Losing Whatever Was Left

Esquire.com

Apparently, the president* was up early on Wednesday, tweeting out dangerous nonsense. First, he retweeted some noxious sewage from the deputy leader of Britain First, a virulently Islamophobic organization. Then, in the wake of the firing of Matt 

…
Trump heads to Missouri in bid to sell tax plan to public – WPXI Pittsburgh
Trump is betting everything in the Middle East on the Saudi Crown Prince – CNN
White House: It doesn't matter if anti-Muslim videos are real because 'the threat is real' – CNBC
Yet more proof: Donald Trump is a fascist sympathiser | Richard Wolffe

Trumps decision to promote anti-Muslim videos by Britain First, an extreme far-right group, confirms what was abundantly clear after ChartlottesvilleIt was true after the racist mob in Charlottesville three months ago. And its still true today: Donald J Trump quite literally sympathizes with fascists.

He shares their worldview as easily as he shares their language and videos. He gives their voice and values the biggest platform in politics. He is a neo-fascist sympathizer in the mainstream of American politics, sitting at the heart of the West Wing and world power.

THE PRESIDENT OF THE UNITED STATES, DONALD TRUMP, HAS RETWEETED THREE OF DEPUTY LEADER JAYDA FRANSEN'S TWITTER VIDEOS! DONALD TRUMP HIMSELF HAS RETWEETED THESE VIDEOS AND HAS AROUND 44 MILLION FOLLOWERS! GOD BLESS YOU TRUMP! GOD BLESS AMERICA! OCS @JaydaBF @realDonaldTrump pic.twitter.com/BiQfQkTra9

Britain First is an Islamophobic group run by convicted racists. It was founded in 2011 by former members of the far-right British National Party (BNP) and loyalist extremists in Northern Ireland.
Commentary: Don't call Putin a genius – Reuters
Trump's health secretary pick pitches himself as opponent to high drug prices

Former executive Alex Azar appeared before the Senate Wednesday, denouncing drug price hikes while touting his pharmaceutical industry experienceDonald Trumps pick for health secretary, former drug company executive Alex Azar, said drug prices are too high and pitched himself as a proponent of reining in abuse by pharmaceutical companies, at his confirmation hearing.

Related: Trump nominates ex-drug company executive as new health secretary
A top senator just introduced a slew of new names into the Senate's Russia probe – Business Insider
Sioux Leader To Trump: 'Leave The Office You Bought And Take Your Swamp Things With You'

Harold Frazier said Trump should also apologize to the nation for his Pocahontas remarks.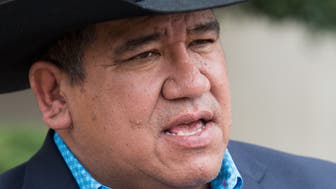 Haqqani Network Remains Primary Source of Pakistan-US Tensions

Just days before U.S. Defense Secretary Jim Mattis is scheduled to visit Pakistan for crucial talks, the top American general in Afghanistan has alleged the Pakistani spy agency continues to maintain ties with the Haqqani terrorist network and allows Taliban leaders to operate out of havens in the country. Pakistani officials have promptly rejected as "nothing new" the charges made by General John Nicholson, who commands U.S. troops and NATO's Resolute Support Afghan mission. Speaking via video phone Tuesday from his Kabul base, the general told Pentagon reporters while "tactical-level" leadership of the Taliban is in the field in Afghanistan, "senior leadership" of the insurgency still resides in Pakistan. It is believed the leadership is in Quetta and Peshawar. "They [Pakistanis] identified certain steps that they were going to take. We have not yet seen those steps play out … we have not seen those changes implemented yet," Nicholson said. He was referring to talks U.S. officials have held with Pakistani counterparts since President Donald Trump announced his strategy for Afghanistan and South Asia. Trump denounced Pakistan for what he said was its support of terrorist groups and urged the country to enhance cooperation with U.S. efforts to stabilize Afghanistan. A senior Pakistani military official, when contacted by VOA for his reaction, said Pakistan "has been rejecting such allegations and some have been leveled again." The official requested anonymity, saying an official government response is being formulated. A spokesman for the provincial government in Quetta, capital of southwestern Baluchistan province, while responding to the U.S. general's allegations asserted they are based on "conjectures" and are not helpful in achieving regional peace. "Any actionable intelligence if shared with authorities on Pakistan side, our security forces will promptly act, as it is primarily in our interest to fight menace of terrorism," Anwar-ul Haq Kakar told VOA. Nicholson replied Tuesday, when asked whether Pakistan's Inter-Services Intelligence (ISI) has ended its support for the Haqqani network. "The chairman of the joint chiefs and the secretary of defense were asked these questions on the Hill recently. I think they affirmed that those relationships still exist. So, I would leave at that and I concur with their assessment," the general said. The assertions, analysts say, show Washington is not "satisfied" with Islamabad's claims of dismantling terrorist infrastructure linked to Afghan war on Pakistani soil, and Haqqani network's activities are expected to dominate discussions Mattis will hold with Pakistani leaders. U.S. officials have not yet announced dates for his visit, but Foreign Minister Khawaja Asif said last week Mattis will be in Islamabad on December 3. The United States designated the Pakistan-based Haqqani network as a terrorist organization in 2012 after the then-top U.S. military officer, Navy Admiral Mike Mullen, told Congress the network was a "veritable arm" of the ISI directorate. Pakistan military and civilian officials maintain the country has no links to insurgent groups in Afghanistan, saying "neither Haqqanis nor Taliban need sanctuaries" on Pakistani soil when more than 40 percent of Afghan territory has been "rendered ungoverned" after militant advances in recent years. Nicholson noted on Tuesday the Afghan government controls about 64 percent of the population, the Taliban controls about 12 percent of the population and the other 24 percent live in contested areas.
Russia Conducts Nuclear Exercises Amid Orthodox Frenzy – Observer
Former Bosnian Croat Commander Dies After Drinking Poison in Courtroom

Slobodan Praljak drank poison shortly after the court confirmed his sentence for war crimes against Bosnian Muslims during the 1990s
Turkeys Love Affair with Saudi Arabia On the Rocks

A deal signed by Turkish and Iranian ministers Sunday to enhance efforts to break Saudi Arabian trade sanctions against Qatar, is only the latest move by Ankara against Riyadh. The two once close allies are increasingly finding themselves on opposing sides in the region. There is this fear [by Turkey] an axis is developing between Saudi Arabia, [the United States], and Israel in the region definitely, said Haldun Solmazturk, head of 21st Century Turkey Institute, an Ankara based research organization. Saudi Arabia's increasingly tough stance against Iran has been matched by Turkey's increasing cooperation with Iran. Earlier this month, Turkish President Recep Tayyip Erdogan declared the frequency of meetings with his Russian and Iranian counterparts to cooperate over Syria would increase. Tougher Saudi policy  Turkeys gravitation towards Iran is in part a reaction to Saudi Arabias more assertive foreign policy under Crown Prince Mohammad bin Salman. Prince Salman has more aspiration in the region, even to cooperate with Israel and Egypt, notes international relations professor Huseyin Bagci of Ankaras Middle Eastern Technical University, "This alliance supported by America is automatically against Turkish policy in the Middle East, Turkey is excluded, Turkey is isolated in the Middle East. The Saudis assertive new policy is a personal blow to the Turkish president. Erdogans roots are in political Islam and he has devoted much of his 15 years in power to deepening relations with Riyadh, President Erdogan was the most closest one [Turkish leader] to Saudi Arabias ideology, this is why he is considered an Islamist prime minister and president and now with Saudi Arabias growing influence in the region we see how disappointed Erdogan is, he bet on the wrong horse, Bagci claims. Bagci an international relations professor who has informally advised Erdogan on foreign affairs, says the Turkish presidents disappointment is exacerbated by the unprecedented lengths he went to court the Saudis. When the King of Saudi Arabia visited Turkey, Erdogan and the then Turkish President Abdullah Gul, visited the king [at his hotel] and this was one the mistakes of foreign policy and this one [of the] biggest concessions ever to Saudi Arabia, Bagci says. Erdogan was strongly condemned by opposition parties for ignoring traditional diplomatic protocol where by a visiting head of state goes to the countrys leader's residence. Morsi's ouster The start of the unraveling in Saudi Turkish relations, analysts claim, can be traced back to the ousting of Egyptian President Mohammed Morsi. It goes back to the coup in Egypt, says political columnist Semih Idiz of Al Monitor website, Islamists in Turkey discovering the land of Wahhabism fundamentalism is behind a secular coup in Egypt and they can't make sense of it and had to attack it. Erdogan, a close ally of Morsi, was in the forefront of condemning the coup. He continues to uses the four finger sign of Rabbia, used by Morsi supporters as a gesture of solitary. Ankara not only blamed Riyadh for the coup, but also what was perceived as the tacit support of Washington. According to Idiz, the suspicion the two countries are increasingly seeking to shape the region, was exacerbated by the Crown Prince Salman declaration of seeking to adopt a moderate Islamic approach to his country and the region. In Turkey the notion of moderate islam is a trip wire [alarm sign] ever since former Secretary of State Colin Powell referred to Turkey as a moderate Islamic republic. This idea of moderate Islam as an American inspired project to control the region has very much taken hold in Ankara, notes Idiz. Islam cannot be either moderate or not moderate. Islam can only be one thing, Erdogan said earlier this month. Recently the concept of moderate Islam has received attention. But the patent of this concept originated in the West, he added. Economic cost But the price for Ankaras falling out with Riyadh is likely not to be cheap. Turkey was richly rewarded for a decade of unprecedented close ties with the kingdom, with it becoming a major investor in the Turkish economy. The latest official figures placed Saudis as first among foreign buyers of Turkish residences. Saudi Arabia was seen by Erdogan as a key player in his efforts dilute the economic dependence on European investment. Analysts warn such plans will need to be reassessed, Substantial foreign direct investment from Saudi Arabia is not going to happen, it's an illusion, warns political consultant Atilla Yesilada, of the New York based Global Source Partners.
Russia Conducts Nuclear Exercises Amid Orthodox End-Times Talk – Observer
Putin's Payouts For Firstborn Babies Seen As Popular Pre-Election Move But No Cure For Looming Demographic Slump

Demographers are skeptical that Vladimir Putin's new cash incentive for mothers can reverse a looming fall in the population, but analysts saw the initiative as a potentially popular move as the president steps up his reelection campaign before even having formally announced he is running.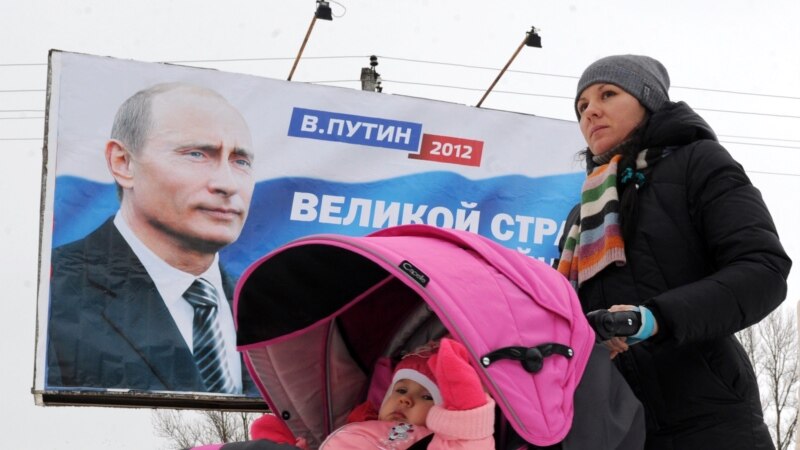 Putin Offers $8.6 Billion to Families as Russia Nears Election – Bloomberg
Мнение Guardian о Сирии: Путин испытывает Запад – inoСМИ.Ru

inoСМИ.Ru

Мнение Guardian о Сирии: Путин испытывает Запад

inoСМИ.Ru

На прошлой неделе Путин провел в Сочи переговоры с лидерами Ирана 

и

 Турции. Кроме того, он появился перед камерами вместе с Асадом. А в начале этого года 

Россия

 организовала переговоры с сирийской оппозицией в столице Казахстана Астане. Это признак изменений в …

and more »