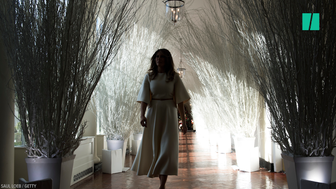 Saved Stories – None
In White House, Flynn Pitched Nuclear Plan From Company He'd Advised: Reports

New details have emerged on how the former national security adviser allegedly lobbied for a foreign business deal.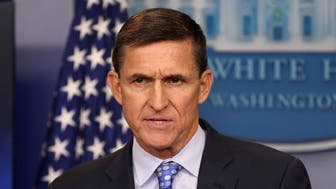 John Kelly shows up at Capitol Building in middle of night

In the midst of a week already filled with over the top storylines and unprecedented levels of attempted distractions, things just managed to get even weirder. General John Kelly, the White House Chief of Staff for Donald Trump has arrived at the U.S. Capitol Building for a meeting in the middle of the night. That's right, we've fully reached the cloak and dagger stage of whatever this is all about.John Kelly arrived at the Capitol well after dark on Tuesday night, according to CNN reporter Manu Raju, who matter-of-factly tweeted "John Kelly arrives in Capitol for late-night meeting." What's going on? No one knows for sure. But considering the sheer number of cartoonish storylines currently playing out around Donald Trump's impending demise, a few distinct possibilities come to mind.The biggest story surrounding Congress right now is the Republican Party's attempt at ramming through a tax scam for the wealthy, and it's looking like the deciding vote will come down to John McCain. John Kelly has little influence over Congress in general, particularly on these kinds of issues, but is it possible he's trying to use their shared military background to win McCain over? That seems like maybe a stretch. Is Kelly there to try to convince Congress to give Trump a declaration of war against North Korea? That seems unlikely, considering Kelly's primary goal seems to be preventing Trump from starting a disastrous war. So what does that leave?

It's been clear for a few days that Donald Trump thinks his time is growing short. Since it was revealed that Michael Flynn is cutting a plea deal against him in the Russia scandal, Trump has gone berserk even by his standards. He's throwing everything at the wall, from the Access Hollywood tape to a renewed stab at birtherism against President Obama. Is it possible John Kelly is at the Capitol to negotiate Trump's resignation? That might be a stretch as well. But at this point, any explanation for Kelly turning up at the Capitol in the middle of the night is going to end up being an odd one.

The post John Kelly shows up at Capitol Building in middle of night appeared first on Palmer Report.
Trump Russia Collusion Scandal: Russian Cyber Expert Bragged In 2016 Facebook Posts About Helping Trump Win – The Inquisitr
Republican plutocrats' greed could outlast Trump – Financial Times

Financial Times

Republican plutocrats' greed could outlast Trump

Financial Times

Donald 

Trump

 has been in office for slightly more than 10 months and despite the fact that during that time no meaningful legislation has been enacted he has managed, with the unqualified support of the Republican party and its Fox News propaganda 

…
Russia's lies are aimed at undermining European democracies – Keyser Mineral Daily News Tribune
Russia's lies are aimed at undermining European democracies

Keyser Mineral Daily News Tribune

Delegates heard from Laurinavicius that the 

Putin

 administration in Moscow is a kind of C-suite of corruption, built around the old KGB (where 

Putin

 was No. 2 in East Germany), mixed with the 

Russian mafia

 and collaborating oligarchs. Taken together, a …
The White House Reporter For A Pro-Trump News Site Was Arrested After Allegedly Accosting A Woman – BuzzFeed News
Canadian faces prison for conspiring with Russians in hacking scheme – IT World Canada
How Trump turned up the heat on fake news, algorithms and privacy – Fin24
Trump needs to release tax returns – The Decatur Daily
Trump confronts perilous North Korean test – CNN
Donald Trump is confused

It's difficult to point to a single day in Donald Trump's illegitimate, chaotic, and failing presidency in which he hasn't come off as being in over his head and hopelessly confused. But in the days since he learned that Michael Flynn has decided to cut a devastating plea deal against him, Trump has become more confused and befuddled than ever and it's time we begin asking if he's completely lost whatever tentative grip he have might have still had on mental competence.Tuesday's headlining debacle alone was enough to raise the question. After his deranged tweet about Democratic leaders prompted them to cancel their meeting with him, he went ahead and held a joint press conference with two empty chairs. If his goal was to make the Democrats look uncooperative, he instead came off a doddering fool who seemed to think Chuck Schumer and Nancy Pelosi actually were in those empty chairs. But this was merely the tip of the iceberg when it came to just how thoroughly confused Trump was on Tuesday.Take, for instance, this tweet: "Just won the lawsuit on leadership of Consumer Financial Protection Bureau, CFPB. A big win for the Consumer!" Nevermind that Trump is trying to install a corrupt clown to run the CFPB so he can destroy the agency's ability to protect consumers. The lies are nothing new. The trouble here is that Trump is completely confused about the ruling. The judge merely refused to issue an emergency injunction against Trump's side, and instead wants to hear the case.

To make things worse, Donald Trump decided on Tuesday to resume pushing the "birther" nonsense about President Obama supposedly having been born in Kenya, even though he's previously publicly admitted that the phony scandal wasn't real. He's also suddenly claiming that it's not really him on the Access Hollywood tape, even though again, he's already admitted it was him. As it sinks in for Trump that his presidency and life are over thanks to Michael Flynn, he appears to be losing his cognitive abilities altogether.

The post Donald Trump is confused appeared first on Palmer Report.
Is Trump Going to Lie Our Way Into War With Iran? – New York Times
Canadian hacker working for Russian government pleads guilty – Los Angeles Times
Alexander Haig, the Problem of Character, and the Danger of History by Analogy – War on the Rocks
Donald Trump's Empty Chair Stunt Backfires Hilariously – HuffPost

HuffPost

Donald Trump's Empty Chair Stunt Backfires Hilariously

HuffPost

President 

Donald Trump

's odd photo op on Tuesday with a pair of empty chairs has quickly turned into a new meme… and probably not the one he was hoping for. The chairs were supposedly reserved for Senate Minority Leader Chuck Schumer (D-N.Y.) and …
The Odyssey of a Turkish Trader Now Spilling His Secrets in US – Bloomberg
What is bathmophobia and what causes Donald Trump's fear of stairs? Symptoms, cures and celebrity sufferers – The Sun
The 2008 Russian aggression is not the dim and distant past – New Eastern Europe
6 Months In, No End In Sight: Who's Who In The Vast Russia Imbroglio – NPR
Far-Right Journalist Arrested After Appearing To Grab Woman During Campus Event

He claims she stole his speech notes, so he chased after her.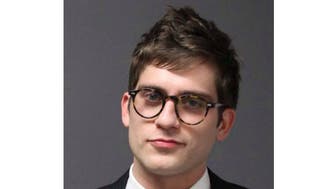 Race and Class and What Happened in 2016 – New York Times

New York Times

Race and Class and What Happened in 2016

New York Times

But we will never escape from purgatory until these points are treated as complements to the role that other forces played in

Trump's

 success, not as substitutes that somehow make the economic 

anxiety

 or anti-establishment analyses of Trumpism into …
Bike path terror suspect pleads not guilty in federal court – Newsday
What now with this lethal North Korean mess? – Charlotte Observer
What now with this lethal North Korean mess?

Charlotte Observer

President Donald 

Trump

 announced Monday that the United States will designate North Korea as a state sponsor of 

terror

amid heightened nuclear tensions on the Korean peninsula. 

Trump

 … The goal was to change 

Putin's

 policies. … A 

mob

 tore him apart 

…and more »
Wars, violent conflicts main drivers of human trafficking, says nuncio – National Catholic Reporter
A Creepy White House Christmas?

First Lady Melania Trump helped decorate the White House for Christmas, but critics are convinced she was inspired by Tim Burtons The Nightmare Before Christmas.