"But justice roll down like waters and righteousness like an ever-flowing  stream" Amos 5:24 https://www.instagram.com/p/BcKtEUUg4Qa/
Mike Nova's Shared NewsLinks
Mike Nova's Shared NewsLinks
James Comey Tweets Biblical Verse About Mike Flynn The Forward
Congressmen say Jared Kushners arrest is coming and Donald Trump will be ousted from office
Michael Flynn Will Keep Military Rank And Pension Despite Guilty Plea
Psychiatrists warn Trump becoming more mentally unstable
Psychiatrists warn Trump becoming more mentally unstable, putting US, world at 'extreme risk' – CNBC
Mike Flynn – Google News: Flynn pleads guilty to lying to FBI, is cooperating with Mueller – WLS-TV
Russia investigation 'wearing' on White House, despite spin – Lincoln Journal Star
Recent Posts – 6:01 PM 12/1/2017
Recent Posts 6:01 PM 12/1/2017
Michael Flynn's Russia Timeline – FactCheck.org
Flynn guilty plea boosts impeachment talk but it's premature. We need facts on Russia. – USA TODAY
A Timeline Of Michael Flynn's Questionable Interactions With Russia
Breaking down Flynn's lies about his Russia calls – CNN
Is Tom Cotton the Future of Trumpism?
10 Horrifying Facts About GOP Senator Tom Cotton
Mike Flynn Wasn't Robert Mueller's 'Big Fish.' Why The Trump Team Should Be Worried.
Obama issues a warning in India: 'Think before you tweet' – Washington Post
Hey, birds: do you think before you tweet? – Google Search
Hey, birds: do you think before you tweet? – Google Search
Flynn enters guilty plea, will cooperate with Mueller – The Hill
White House work orders show infiltration of mice, roaches – Fox News
11:52 AM 12/1/2017 – The Operation Silk Road – The World News and Times
11:52 AM 12/1/2017 – The Operation Silk Road – The World News and Times
11:52 AM 12/1/2017 – The Operation Silk Road – The World News and Times
The Operation "Silk Road": Please, meet (for now) the CIA Director, and our Designated Future President…
Mike Nova's Shared NewsLinks
James Comey Tweets Biblical Verse About Mike Flynn The Forward
---
Congressmen say Jared Kushners arrest is coming and Donald Trump will be ousted from office
---
So what now? Special Counsel Robert Mueller has cut a plea deal with Michael Flynn, who is testifying that Donald Trump and Jared Kushner ordered him to be the point man for communicating and conspiring with the Russian government during the election. If Flynn has the evidence to back up those assertions, things will never be the same. Two U.S. Congressmen are weighing in on the matter, and they're painting a particularly dire picture for Kushner and Trump both.
After the news broke that Michael Flynn was implicating Jared Kushner, and that Kushner had met with Robert Mueller just before it was revealed that Flynn had cut a deal, Congressman Ted Lieu posted this on Twitter: "My prediction? The next time agents & prosecutors for Special Counsel Mueller interview #Kushner, they will read him his Miranda rights." Lieu is a Democrat, and he's been publicly rooting for the demise of Kushner and Trump all year. But it needs to be pointed out that Lieu has a history as a military prosecutor in the Air Force, and he currently sits on the House Judiciary Committee (where the impeachment process begins), so this isn't arbitrary cheerleading. Congressman Lieu knows what he's talking about from a legal perspective.
Then there's Congressman Jared Huffman, who saw the news about Flynn implicating Trump in the Russia conspiracy, and responded in this manner: "Let me be the first to congratulate President Pence." Huffman is a Democrat, and the last thing he wants is to see a far-right extremist like Mike Pence in the Oval Office. However, he understands the urgency of ousting Trump, a mentally unstable traitor. He also knows that Pence is guilty as sin in the Russia scandal, and can then be ousted as well.
So there you have it. According to the Democrats in Congress, Jared Kushner is about to be arrested, and Donald Trump is going to be ousted from office. Plenty of contrarian political pundits are still insisting that neither of those things will ever happen, but those are the same pundits who told us that Paul Manafort would never be arrested and Michael Flynn would never cut a deal.
The post Congressmen say Jared Kushners arrest is coming and Donald Trump will be ousted from officeappeared first on Palmer Report.
Michael Flynn Will Keep Military Rank And Pension Despite Guilty Plea
---
Flynn could commit murder today, and be convicted … and still retain his retired general status with pension, one expert said.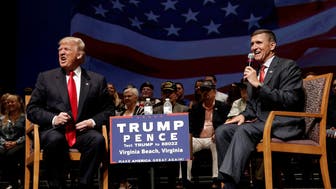 Psychiatrists warn Trump becoming more mentally unstable
---
Signed in as mikenova
Share this story on NewsBlur
Shared stories are on their way…
Psychiatrists warn Trump becoming more mentally unstable, putting US, world at 'extreme risk' – CNBC
---
Mike Flynn – Google News: Flynn pleads guilty to lying to FBI, is cooperating with Mueller – WLS-TV
| | |
| --- | --- |
| | mikenova shared this story from 1. Trump Investigation – Mike Flynn from mikenova (9 sites). |
---
 Mike Flynn – Google News
Russia investigation 'wearing' on White House, despite spin – Lincoln Journal Star
---
Recent Posts – 6:01 PM 12/1/2017
| | |
| --- | --- |
| | mikenova shared this story from Public RSS-Feed of Mike Nova. Created with the PIXELMECHANICS 'GPlusRSS-Webtool' at http://gplusrss.com. |
---
Recent Posts – 6:01 PM 12/1/2017
Recent Posts 6:01 PM 12/1/2017
---
11:52 AM 12/1/2017 – The Operation Silk Road – The World News and Times Friday December 1st, 2017 at 5:56 PM Public RSS-Feed Of Mike Nova. Created With The PIXELMECHANICS 'GPlusRSS-Webtool' At Http://Gplusrss.Com 1 Share 11:52 AM 12/1/2017 – The Operation Silk Road – The World News and Times The World News and Times The World News … Continue reading"Recent Posts – 6:01 PM 12/1/2017"
Michael Flynn's Russia Timeline – FactCheck.org
---
Retired Lt. Gen. Michael Flynn, President Trump's former national security adviser, pleaded guilty to making false statements to the FBI, the U.S. Special Counsel's Office announced on Dec. 1.
In his plea agreement, Flynn admitted he lied to FBI agents about two discussions he had with Sergey Kislyak, the Russian ambassador to the United States, in December 2016 when Flynn was still a private citizen and before Trump took office.
In the first instance, Flynn — who was interviewed by FBI agents on Jan. 24 — admitted he lied to FBI agents about a conversation he had with Kislyak on Dec. 22, 2016, about an upcoming U.N. Security Council resolution. Although he initially denied it to FBI agents, Flynn now admits that he asked Russia to delay or defeat a U.N. Security Council resolution, approved Dec. 23, 2016, that would have condemned Israel's building of settlements in the West Bank and East Jerusalem. The Obama administration had agreed to allow the resolution to come up for a vote over the objection of Israel.
The incoming Trump administration opposed the U.N. resolution, and Flynn was directed by a "very senior member of the Presidential Transition Team" to contact foreign governments, including Russia … to influence those governments to delay the vote or defeat the resolution," according to the plea agreement. The "very senior member" of the transition team was not identified.
A day later, the U.N. resolution would pass, with Russia voting in favor and the U.S. abstaining from voting.
Flynn also admitted that he lied to investigators about a Dec. 29 conversation that he had with Kislyak. On the day of the conversation, the Obama administration announced sanctions against Russia in response to Russia's meddling in the 2016 U.S. presidential election. Flynn called to discuss the new sanctions with "a senior official" of the Trump transition team "who was with other senior members of the Presidential Transition Team at the Mar-a-Lago resort" that Trump owns in Florida.
Immediately after the call to Mar-a-Lago, Flynn called Kislyak and "requested that Russia not escalate the situation and only respond to the U.S. Sanctions in a reciprocal manner," the plea agreement said. Kislyak agreed that Russia would "moderate its response to those sanctions" as a result of his request, according to the U.S. special prosecutor's office.
But, when interviewed by the FBI on Jan. 24, Flynn denied making such a request and could not recall if Kislyak agreed to his request.
The former White House aide also acknowledged that he made "false statements and omissions" on documents filed with the Justice Department regarding payments that his company, the Flynn Intel Group Inc., received for lobbying work that principally benefited the government of Turkey, according to the plea agreement. Flynn retroactively filed foreign lobbying reports on March 7 for work that he did during the presidential campaign in 2016.
Flynn is now cooperating with the special prosecutor's investigation into Russia's efforts to influence the 2016 presidential campaign and whether there was any coordination between the Trump campaign and Russia.
Below are some key events in the Russia investigation involving Flynn from our larger story, "Timeline of Russia Investigation."
2015
Dec. 10 — Retired Lt. Gen. Michael Flynn speaks at RT's anniversary conference in Moscow. RT is a Russian government-funded TV station once known as Russia Today. Flynn, who would become a foreign policy adviser to Trump during the campaign and national security adviser in the Trump administration, sits next to Russian President Vladimir Putin at the event.
In remarks at the event, Flynn is critical of the Obama administration's foreign policy and supportive of working with Russia to battle ISIS. (It is later learned that he was paid $45,000 for his appearance, and failed to report the income on his government financial disclosure forms.)
2016
Feb. 26 — Reuters reports that Flynn "has been informally advising Trump" on foreign policy during the presidential campaign.
Aug. 17 — Trump receives his first intelligence briefing at FBI headquarters in New York City. He is joined by Flynn and New Jersey Gov. Chris Christie.
Nov. 8 — Trump is elected 45th president of the United States.
Nov. 10 — Trump meets with President Barack Obama at the White House. Obama reportedly warns Trump against hiring Flynn.
Nov. 18 — The president-elect selects Flynn as his national security adviser.
Dec. 1 — Flynn and Jared Kushner, Trump's son-in-law and adviser, meet with Kislyak, the Russian ambassador, at Trump Tower. (The White House did not acknowledge the meeting occurred until it was disclosed in March 2017. In a statement to congressional investigators on July 24, 2017, Kushner described the contents of the meeting. He said Kislyak "wanted to convey information from what he called his 'generals'" about "U.S. policy in Syria." Kushner said the exchange of information did not occur at that time because neither party could arrange a secure line of communication. "I asked if they had an existing communications channel at his embassy we could use where they would be comfortable transmitting the information they wanted to relay to General Flynn. The Ambassador said that would not be possible and so we all agreed that we would receive this information after the Inauguration," Kushner's statement reads.)
Dec. 22 — Flynn calls Kislyak and asks if Russia would delay or defeat an upcoming U.N. Security Council resolution vote that sought to condemn Israel's building of settlements in the West Bank and East Jerusalem. The Obama administration agreed to allow the resolution to come up for a vote — angering Israeli Prime Minister Benjamin Netanyahu. (A day later, the U.N. resolution would pass, with Russia voting in favor and the U.S. abstaining from voting.)
Dec. 29 — With less than a month remaining in office, Obama announces "a number of actions in response to the Russian government's aggressive harassment of U.S. officials and cyber operations aimed at the U.S. election in 2016."
In a phone call with Kislyak, Flynn asks that Russia refrain from retaliating to the U.S. sanctions. Kislyak agrees that Russia would "moderate its response to those sanctions" as a result of his request, according to charges later filed against Flynn by the U.S. special prosecutor's office. (Flynn's conversation with the Russian ambassador would not become public until next year.)
Dec. 30 — Russian President Putin issues a statement saying that Russia would not retaliate for the U.S. sanctions. Putin says he hoped to improve relations with the United States "based on the policies of the Trump Administration."
Trump tweets, "Great move on delay (by V. Putin) – I always knew he was very smart!"
2017
Jan. 12 — The Washington Post reports that Flynn and Kislyak spoke on Dec. 29, the day that the U.S. announced new sanctions on Russia in response to the cyberattacks during the 2016 presidential election. Incoming White House Press Secretary Sean Spicer denies that the call was about U.S. sanctions. "The call centered on the logistics of setting up a call with the president of Russia and the president-elect after he was sworn in," Spicer said. "And they exchanged logistical information on how to initiate and schedule that call. That was it, plain and simple."
Jan. 15 — Vice President-elect Mike Pence says Flynn and Kislyak did not discuss U.S. sanctions on Russia. "They did not discuss anything having to do with the United States' decision to expel diplomats or impose censure against Russia," Pence says.
Jan. 20 — Trump is inaugurated as the 45th president of the United States.
Jan. 22 — On the same day that Flynn is sworn in as the national security adviser, the Wall Street Journal reports that U.S. counterintelligence agents have investigated Flynn's communications with Russian officials.
Jan. 24 — Two days after he takes office as national security adviser, Flynn is interviewed by FBI agents. He is asked about two conversations that he had with Kislyak, the Russian ambassador to the United States, in December 2016 when Flynn was still a private citizen and before Trump took office.
Flynn tells the FBI agents that he did not ask Kislyak, in a Dec. 29, 2016, conversation, for Russia to refrain from retaliating after the Obama administration announced sanctions that day against Russia for interfering in the 2016 elections. He also says that he did not ask Kislyak, in a Dec. 22, 2016, conversation for Russia to delay or defeat a U.N. Security Council resolution, approved Dec. 23, 2016, that would have condemned Israel's building of settlements in the West Bank and East Jerusalem. Flynn would later plead guilty to lying to the FBI about both of those conversations with Kislyak.
Jan. 25 — The House Permanent Select Committee on Intelligence announces that it will investigate Russia's efforts to influence the 2016 presidential election and "any intelligence regarding links between Russia and individuals associated with political campaigns."
Jan. 26 — Acting Attorney General Sally Yates meets with White House counsel Donald McGahn in his office. She tells McGahn that high-ranking administration officials, including Vice President Pence, had made statements "about General Flynn's conduct that we knew to be untrue." She was referring to administration statements that Flynn did not discuss U.S. sanctions against Russia with the Russian ambassador. (Her meeting with McGahn would not be disclosed until Yates testified before Congress on May 8.)
Jan. 28 — Trump receives a congratulatory phone call from Putin.
Feb. 9 — The Washington Post reports that Flynn "privately discussed U.S. sanctions against Russia with that country's ambassador to the United States during the month before President Trump took office, contrary to public assertions by Trump officials," citing unnamed current and former officials.
Feb. 13 – Flynn resigns. He acknowledges that he misled Pence and others in the administration about his conversations with Kislyak, the Russian ambassador. "I inadvertently briefed the Vice President Elect and others with incomplete information regarding my phone calls with the Russian Ambassador," Flynn says.
Feb. 14 — Trump privately meets with FBI Director James Comey in the Oval Office. Comey says that the president brought up the FBI investigation of Flynn. "He then said, 'I hope you can see your way clear to letting this go, to letting Flynn go. He is a good guy. I hope you can let this go.' I replied only that 'he is a good guy.' … I did not say I would 'let this go,'" Comey would later recall. (Comey gave this account of his meeting with Trump in written testimony for his June 8 hearing before the Senate intelligence committee. The account was first reported May 16 by the New York Times. The White House issued a statement at that time saying the Times story is "not a truthful or accurate portrayal of the conversation between the president and Mr. Comey.")
Feb. 15 — A day after Trump reportedly asked Comey to drop the investigation of Flynn, the FBI director tells U.S. Attorney General Jeff Sessions that "he did not want to be left alone again with the president," according to a New York Times story published June 6. (Comey also confirms the Times account in his June 8 Senate testimony.)
White House Chief of Staff Reince Priebus asks FBI Deputy Director Andrew McCabe if the agency would help the White House knock down news stories about contacts between Trump aides and Russians during the 2016 presidential campaign.
Feb. 16 — Trump is asked at a press conference, "Did you direct Mike Flynn to discuss the sanctions with the Russian ambassador?" He responds, "No, I didn't. No, I didn't."
March 7 — Flynn retroactively registers as a foreign lobbyist for work that he and his company, the Flynn Intel Group, did for a Turkish company during the presidential campaign that primarily benefited the Republic of Turkey. Flynn reports his consulting firm being paid $530,000. According to USA Today's report of Flynn's lobbying work, "the Flynn Intel Group hired researchers to examine Fethullah Gulen, a reclusive Islamic cleric who lives in exile in rural Pennsylvania. [Turkey's President Recep Tayyip] Erdogan has blamed Gulen's opposition group for an attempted 2016 coup and has sought his extradition. On Election Day, The Hill newspaper published a Flynn op-ed that called Gulen 'radical cleric' and said the U.S. government should 'not provide him a safe haven.'"
March 30 — Flynn's attorney, Robert Kelner, says in a statement that his client is willing to testify before Congress if Flynn receives immunity. "General Flynn certainly has a story to tell, and he very much wants to tell it, should the circumstances permit," Kelner's statement says.
March 31 — Trump tweets: "Mike Flynn should ask for immunity in that this is a witch hunt (excuse for big election loss), by media & Dems, of historic proportion!"
The White House releases a revised financial disclosure form for Flynn that shows he received speaking fees from RT TV, the Russian television network, and two other Russian firms. Flynn failed to report that income when he initially filed his disclosure form in February.
April 28 – The Senate intelligence committee requests that Flynn turn over any documents relevant to its investigation into the Russian interference with the election. (Flynn declined, and the committee would later subpoena the documents, which Flynn turned over on June 6.)
May 8 — Yates testifies at a Senate hearing that she had two in-person meetings and one phone call with McGahn, the White House counsel, to discuss Flynn's meetings with Kislyak, the Russian ambassador. Her first meeting with McGahn was on Jan. 26, as mentioned above.
May 9 – Trump fires Comey. A White House statement said that Trump acted "based on the clear recommendations" of Attorney General Jeff Sessions and Deputy Attorney General Rod Rosenstein. In a two-and-a-half-page memo, Rosenstein cited Comey's handling of the FBI's investigation into Hillary Clinton's use of a private email server for official government business while she was the secretary of state under Obama. Rosenstein criticized Comey for holding a press conference on July 5, 2016, to publicly announce his recommendation to not charge Clinton, and for disclosing on Oct. 28, 2016, that the FBI had reopened its investigation of Clinton.
May 10 — The Senate intelligence committee subpoenas Flynn seeking "documents relevant to the Committee's investigation into Russian interference with the 2016 election."
May 11 – Trump says in an interview with NBC's Lester Holt that he was thinking of "this Russia thing" when he decided to fire Comey. The president says he would have fired Comey with or without Rosenstein's recommendation. "He made a recommendation, but regardless of recommendation I was going to fire Comey, knowing there was no good time to do it. And, in fact, when I decided to just do it, I said to myself, I said, 'You know, this Russia thing with Trump and Russia is a made-up story. It's an excuse by the Democrats for having lost an election that they should have won.'"
May 16 — The New York Times reports that Trump asked Comey at a Feb. 14 dinner meeting to shut down the FBI investigation of Flynn. (See the Feb. 14 entry.)
May 17 — Rosenstein, the deputy attorney general, appoints former FBI Director Robert S. Mueller III as special counsel to investigate any possible collusion between the Trump campaign and the Russian government's efforts to influence the 2016 presidential election. Rosenstein makes the appointment instead of Attorney General Jeff Sessions, who had recused himself from any federal investigations involving the 2016 election.
May 18 — At a press conference with the president of Colombia, Trump denies that he asked Comey to close down the FBI's investigation of Flynn. "No. No. Next question," Trump said.
May 31 — The House Permanent Select Committee on Intelligence issues subpoenas for testimony, documents and business records from Flynn and Michael Cohen, a personal attorney to the president.
June 6 — Flynn provides more than 600 pages of documents to the Senate intelligence committee, CNN reports. The committee subpoenaed the documents on May 10.
The Washington Post reports that Trump asked Director of National Intelligence Dan Coats in a March 22 meeting "if he could intervene with then-FBI Director James B. Comey to get the bureau to back off its focus on former national security adviser Michael Flynn in its Russia probe." The report was based on "officials who spoke on condition of anonymity to discuss sensitive internal matters." Brian Hale, a spokesman for the Office of the Director of National Intelligence, issues a statement that said Coats "never felt pressured by the President or anyone else in the Administration to influence any intelligence matters or ongoing investigations."
June 8 – Comey testifies under oath before the Senate intelligence committee. As his written testimony detailed, Comey says the president asked him for his loyalty at a Jan. 27 dinner and asked him to drop the Flynn investigation at a Feb. 14 meeting. He also says Trump asked that the FBI "lift the cloud" over his administration and publicly announce that the president is personally not under investigation on March 30 and April 11.
Comey also discloses that he gave a copy of his memo about his meeting with the president on Feb. 14 to a friend with instructions that he share the contents of the memo with a reporter. He says he did so "because I thought that might prompt the appointment of a special counsel."
Asked if the president's request to drop the Flynn investigation amounts to obstruction of justice, Comey says: "I don't know. That — that's [special counsel] Bob Mueller's job to sort that out."
June 9 – At a joint press conference with Romanian President Klaus Iohannis, Trump denies that he told Comey to drop the Flynn investigation. "I didn't say that," Trump says. He also says that he never asked Comey to pledge loyalty to him. "I hardly know the man," Trump says. "I'm not going to say I want you to pledge allegiance."
June 15 — The Washington Post reports that the FBI and federal prosecutors have been "examining the financial dealings" of Kushner, Flynn, former campaign chairman Paul Manafort and former foreign policy adviser Carter Page.
Dec. 1 — Flynn pleads guilty to making false statements to the FBI and agrees to cooperate with the FBI investigation into Russia's interference in the 2016 election. "My guilty plea and agreement to cooperate with the Special Counsel's Office reflect a decision I made in the best interests of my family and of our country," Flynn says in a statement.
Flynn guilty plea boosts impeachment talk but it's premature. We need facts on Russia. – USA TODAY
---
A Timeline Of Michael Flynn's Questionable Interactions With Russia
---
Michael Flynn has been charged with making false statements to the FBI. Here's how he got to this point.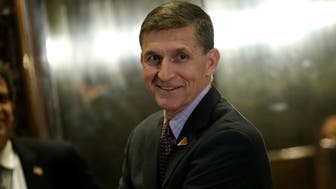 Breaking down Flynn's lies about his Russia calls – CNN
---
Is Tom Cotton the Future of Trumpism?
---
If you believed the national media, the week of the annual Republican Party fund-raising dinner, in Fort Smith, Arkansas, in late August, was one of the worst of Donald Trump's Presidency. The President had just responded to the unrest in Charlottesville with statements that appeared sympathetic to neo-Nazi demonstrators, and even some members of his own party were denouncing him. The White House staff was in turmoil, following the departure of Reince Priebus as chief of staff, and the Senate had failed to pass a replacement for the Affordable Care Act. The featured speaker for the evening was the state's junior senator, Tom Cotton, who seized the chance to address the disquiet in the nation's capital.
At forty years old, Cotton is the youngest member of the Senate, and he retains the erect posture and solemn bearing that he displayed as a member of the Army's Old Guard, which presides at military ceremonies, including funerals, in Washington. He's let his hair grow, a little, since his Army days. When he first ran for office, in 2012—he served a single term in the House of Representatives before winning his Senate seat, in 2014—Cotton was often described as robotic on the stump, but he's improved somewhat as a speaker, even if he still projects more intelligence than warmth. In this manner, he gave an assignment to the two hundred or so guests in the hotel ballroom.
"Go home tonight and turn on one of the nighttime comedy shows. Tomorrow morning, turn on one of the cable morning-news shows. This Saturday, watch 'Saturday Night Live,' " he said. "All the high wardens of popular culture in this country, they love to make fun of Donald Trump, to mock him, to ridicule him. They make fun of his hair, they make fun of the color of his skin, they make fun of the way he talks—he's from Queens, not from Manhattan. They make fun of that long tie he wears, they make fun of his taste for McDonald's." He went on, "What I don't think they realize is that out here in Arkansas and the heartland and the places that made a difference in that election, like Michigan and Wisconsin, when we hear that kind of ridicule, we hear them making fun of the way we look, and the way we talk, and the way we think."
It was, on one level, a breathtaking leap—to equate mockery of a louche New York billionaire with attacks on the citizens of this small, conservative city, which lies across the Arkansas River from Oklahoma. But Cotton's appeal to his audience for solidarity with Trump, which was greeted with strong applause, represented just one part of his enthusiastic embrace of the President. Stephen Bannon, Trump's former top strategist and the chairman of the right-wing Web site Breitbart News, told me, "Next to Trump, he's the elected official who gets it the most—the economic nationalism. Cotton was the one most supportive of us, up front and behind the scenes, from the beginning. He understands that the Washington élite—this permanent political class of both parties, between the K Street consultants and politicians—needs to be shattered." At the same time, Cotton has maintained strong ties with the establishment wing of the G.O.P. Karl Rove, President George W. Bush's chief political adviser, told me, "Cotton is not like a Steve Bannon, who wants to blow up the existing structure, uproot the ideology of the Republican Party and replace it with something new. He's a rising star. He's capable of building bridges within the Party. He wants to get things done."
In recent weeks, several Republican Senators have denounced Trump for his intemperance and his dishonesty. Jeff Flake, of Arizona, and Bob Corker, of Tennessee, condemned Trump and announced that they would not seek reëlection in 2018. Ben Sasse, of Nebraska, whose term is not up until 2020, said that, by threatening journalists, Trump was violating his oath to defend the Constitution. Cotton has made a different bet, offering only the gentlest of criticisms of the President. When, in the course of several weeks of conversations, I asked Cotton about one or another of Trump's controversial statements or tweets, he always responded in the same manner. "The President puts things sometimes in a way that I would not," he said in early October. "But he was still nominated by our voters and elected by the American people to be our President, and if we want him to accomplish our agenda we need to set him up for success."
Even Trump's latest political traumas have not shaken Cotton's faith in him. Following the indictment of Trump's former campaign manager Paul Manafort and former campaign adviser Rick Gates, last week, Cotton urged a prompt resolution of the investigation into the Trump campaign, but he did not call for the removal of Robert Mueller, the special counsel. "What's in the best interest of everyone is for these inquiries to move forward, and to follow them to their proper conclusion as quickly as possible," Cotton said.
Roby Brock, who hosts the leading public-affairs television program in Arkansas, told me, "From the beginning, Tom could play to both the establishment and the Tea Party. Everyone recognizes he's got a firm set of conservative principles, but that makes him a polarizing figure. There are a lot of people here, too, who hate him and think he's the Antichrist. The only thing everyone agrees on is that he wants to be President someday." To make that next leap, Cotton expresses the militarism, bellicosity, intolerance, and xenophobia of Donald Trump, but without the childish tweets. For those who see Trump's Presidency as an aberration, or as a singular phenomenon, Cotton offers a useful corrective. He and his supporters see Trump and Trumpism as the future of the Republican Party.
In the early days of the Trump Administration, Cotton exercised influence from behind the scenes. Bannon told me, "He spent a lot of time in my little war room, and he gave us a lot of good advice. He was the one who told us about John Kelly," the former Marine Corps general who is now Trump's chief of staff. (The Senator and Kelly had met at a security conference when Cotton was in the House.) In recent months, however, Cotton's influence has become more apparent, as Trump has embraced some of his most high-profile positions.
In September, President Trump repealed the Obama-era executive order known as DACA, which protected the so-called Dreamers from deportation, but he said that he also wanted Congress to pass a law that would allow them to remain in the United States, even making a preliminary deal with Chuck Schumer and Nancy Pelosi, the Democratic congressional leaders. But, after Cotton spoke out against a quick deal to protect the Dreamers, Trump made a formal proposal to Congress that attached many strings Cotton had demanded. "I had dinner with the President and General Kelly on October 2nd, and we talked about DACA," Cotton told me. "They said that Chuck and Nancy had done some post-dinner spin, to go along with the post-dinner dessert, about what the President actually agreed to on DACA. I think the fix that the President announced is a better step in the right direction."
The following month, Trump gave Cotton a victory on the touchstone issue of his Senate career by decertifying Iran's compliance with the nuclear-arms deal that the Obama Administration had negotiated. "I told the President in July that he shouldn't certify that Iran was complying with the agreement," Cotton told me. "Putting aside the issue of technical compliance or noncompliance, it's clear that the agreement is not in our national interest." Following Trump's action, Cotton joined forces with Senator Corker, the chairman of the Foreign Relations Committee, on a proposal that, if passed, would likely lead to the termination of the Iran nuclear deal and the reimposition of American sanctions.
"Let there be no doubt about this point," Cotton said, in a recent speech to the Council on Foreign Relations. "If we are forced to take action, the United States has the ability to totally destroy Iran's nuclear infrastructure. And, if they choose to rebuild it, we could destroy it again, until they get the picture. Nor should we hesitate if compelled to take military action." In describing his preferred approach to negotiations with Iran, Cotton said, "One thing I learned in the Army is that when your opponent is on his knees you drive him to the ground and choke him out." In response, a questioner pointed out that killing a prisoner of war is not "American practice." (It is, in fact, a war crime.)
Similarly, in North Korea, Cotton supports Trump's brinkmanship with Kim Jong Un, and excoriates China for its failure to rein in its ally. "Time and time again, Beijing shows that it is not up to being the great power it aspires to be," Cotton said. (His hostility toward China endears him to the Bannon wing of the Republican Party, which views the U.S.-China relationship as the defining conflict of the modern world.)
Cotton has emerged as such a close ally of the Trump White House that one recent report suggested that the President would name him director of the C.I.A. if Mike Pompeo, the current director, were to replace Rex Tillerson as Secretary of State. (Trump is widely believed to be dissatisfied with Tillerson.) In a conversation in mid-October, Cotton did not dismiss the possibility of taking the C.I.A. job. "I am pleased to be a senator," he told me. "But, of course, I will always take a call from the President, and he has called me many times." As a member of Trump's Administration, Cotton would ratify the President's instincts. He offers Trump a certainty that matches his own, especially about the threats the nation faces and the best ways to address them.
In August, I visited Cotton in the house where he grew up, in Yell County, Arkansas. When I arrived, Cotton's father was also walking in the door. Len Cotton did not offer to shake hands right away, because he had just welcomed two newborn calves to the family farm, and he thought it prudent to wash up first.
The Cottons have been in Arkansas for six generations, and Tom's parents make their living running what's known as a cow-calf operation, on several plots of land in the Arkansas River Valley. In the specialized world of beef-and-dairy production, the Cottons' business is the first stage—the production of the cows, which are sold to ranchers. The Cottons have always done some farming, but when Tom was a boy his mother was a public-school teacher and a middle-school principal, and his father worked for state government, doing inspections for the Department of Health. Like most people in Arkansas at the time, Tom's parents were Democrats. But the leitmotif of Tom Cotton's political career has been the decline of the Democratic Party among white voters in Arkansas. "The Democratic Party has drifted away from them," Tom told me, as his parents sat nearby. "Bill Clinton would be repudiated by his own party today. Hillary Clinton repudiated a lot of her husband's chief accomplishments when he was in office. So that's a real fundamental story about politics in Arkansas and politics across the heartland."
Tom had an idyllic boyhood in the town of Dardanelle, centered on sports and school, where he excelled, and he won admission to Harvard. When he arrived in Cambridge, in the fall of 1995, he still had braces on his teeth, though he had grown to a full six feet five; friends remember him as a bit of a loner, at least at first. He was also already a conservative, if not a Republican, as he was not afraid to let his new neighbors know.
Cotton began writing an opinion column for the Crimson, the campus daily, where he made a name for himself as an outspoken dissenter on a liberal campus. Shortly before he graduated, in 1998, Thomas B. Cotton wrote a farewell to his readers. "I never sought to be loved or to be treated justly," he said. "How could I? I wrote against sacred cows, such as the cult of diversity, affirmative action, conspicuous compassion and radical participatory democracy. I wrote in favor of taboo notions, such as Promise Keepers, student apathy, honor and (most unforgivably) conservativism." After college, Cotton went to Harvard Law School. He worked in law firms during the summers and landed a clerkship with a federal appeals-court judge.
He appeared headed for a life of prosperous anonymity in law, but the attacks of September 11, 2001, upended his plans. "I was going to play intramural basketball, enjoy my last year in school, and then, in the second week of school, the attacks happened, and that changed my orientation," he told me. "I spent a lot more time from that point forward thinking about the threat we faced, reading about history, reading military history, started thinking about joining the Army."
Cotton approached the matter with the careful deliberation that has characterized his career. He decided to take the clerkship he had already accepted, with Judge Jerry Smith, on the Fifth Circuit, then work at Gibson, Dunn & Crutcher, in Washington, to start paying off his student loans. "I thought he had a great future at the firm," Bill Kilberg, the partner who supervised Cotton's work, told me. "Then, one day in 2004, Tom came and said he was thinking about leaving the firm to join the Army. I said, 'Tom, the Army has plenty of lawyers, they really don't need you, and it's not necessary for you to join the Army to serve.' He said, 'Oh, no, I'm not going to be a lawyer. I'm going to be an Airborne Ranger.' And I looked at him and said, 'Tom, have you talked to your mother about this?' "
When I asked Cotton about the decision, he said, "The Army needs lawyers, but that's not the heart of the Army's mission. The Army's mission is the infantry's mission." He went on, "So I wanted to do that mission, wanted to do the heart of it. I wanted to lead troops in combat."
Cotton served with the 101st Airborne Division in Iraq. He led ninety-six-hour patrols in the field, followed by thirty-six-hour stretches at a base near Baghdad. The base had Internet access, and one day in the summer of 2006 Cotton saw that the Times had disclosed, over objections from the Bush Administration, the existence of certain terrorist-surveillance programs. Cotton fired off a letter to the editor, copying several conservative Web sites, and then left on a patrol, where he was cut off from all electronic contact with the United States. "Congratulations on disclosing our government's highly classified anti-terrorist-financing program," the letter begins. "I apologize for not writing sooner. But I am a lieutenant in the United States Army and I spent the last four days patrolling one of the more dangerous areas in Iraq."
The letter combined outrage, overstatement, and savvy politics in a manner that Trump would perfect a decade later. "You may think you have done a public service, but you have gravely endangered the lives of my soldiers and all other soldiers and innocent Iraqis here," Cotton wrote. "Next time I hear that familiar explosion—or next time I feel it—I will wonder whether we could have stopped that bomb had you not instructed terrorists how to evade our financial surveillance." He continued, "And, by the way, having graduated from Harvard Law and practiced with a federal appellate judge and two Washington law firms before becoming an infantry officer, I am well-versed in the espionage laws relevant to this story and others—laws you have plainly violated. I hope that my colleagues at the Department of Justice match the courage of my soldiers here and prosecute you and your newspaper to the fullest extent of the law. By the time we return home, maybe you will be in your rightful place: not at the Pulitzer announcements, but behind bars." When Cotton returned to the base, he learned that the Times hadn't run the letter but the Web sites had, and the chief of staff of the Army had distributed it to his subordinates.
"I started hearing about Tom when he was still in the military, when I was state chair of our party," Dennis Milligan, who is now the Arkansas state treasurer, told me. "As chair, you're always looking for new talent, and people were talking about him even then. They knew he had given up all that money in the law to serve his country." From Iraq, Cotton was summoned to serve in the Old Guard. (Cotton hoped he had won appointment to the prestigious unit on merit, but the Army had simply summoned the six tallest lieutenants in Iraq.) Later, he volunteered for a tour in Afghanistan, where he won a Bronze Star, before leaving the service, in 2009. After a brief stint working at McKinsey, Cotton returned to Arkansas to run for Congress in his home district. Mike Ross, a Democrat, had retired, and Cotton, campaigning with a heavy emphasis on his military service, won the open seat with about sixty per cent of the vote.
Arkansas, though generally regarded as a Southern state, exists at a crossroads of regions that have been slipping away from Democrats for decades. The booming north, along the Missouri border, has a Midwestern feel, especially because Walmart's headquarters, in Bentonville, has attracted so many newcomers. The mountainous west owes much to its neighbors in Texas and Oklahoma; the plains of the east and the south, with their cotton fields and rice farms, are conspicuously Southern. "You can tell from the music," Mark Pryor, a former Democratic senator from Arkansas, told me. "In the mountains, it's bluegrass and folk music, but in the east and south it's blues. Memphis is just across the Mississippi. Half of those people at Sun Records were originally from Arkansas."
Pryor, more than anyone, has lived the recent political evolution of his state. His father, David (governor from 1975 to 1979, and senator from 1979 to 1997), along with Dale Bumpers (governor from 1971 to 1975, and senator from 1975 to 1999), and Bill Clinton (governor from 1979 to 1981 and 1983 to 1992), constitute the gifted political triumvirate that kept the Democratic Party alive in Arkansas after it had faded in nearby states. Clinton, of course, parlayed his moderate liberalism into two terms as President. Mark Pryor was elected state attorney general in 1998, and then won his Senate seat in 2002. Six years later, Republicans didn't even field an opponent against him. But just six years after that, in 2014, Pryor lost in a landslide to the thirty-seven-year-old Tom Cotton.
"For a long time, Arkansas Democratic politics was kept separate from national Democratic politics," John Brummett, a political columnist at the Democrat-Gazette, the leading newspaper in the state, told me. "That continued in Arkansas through the nineties and into the two-thousands, because of Clinton. White rural conservatives here could look on the national Democratic Party and see the same guy as President that they were happy enough with in Arkansas." But the trends that were altering the politics of neighboring states were percolating in Arkansas as well. " 'God, guns, and gays'—social issues—were driving white conservatives to the Republicans all along," Brummett said. "It just exploded when Obama became President." Before the Obama years, Republicans had won the occasional race in Arkansas; Mike Huckabee was first elected governor in the nineties. But in the past decade the state's six-person congressional delegation and seven statewide elected officials have gone from nearly all Democrats to all Republicans.
Toxic racial politics contributed to this shift. Max Brantley, a longtime local journalist, now with the Arkansas Times, said, "It is impossible not to see race as a central element in the fall of the Democratic Party here." After the crisis over the integration of Little Rock Central High School, in 1957, racial politics in the state calmed for a time. This was in part because of the relatively small number of African-Americans; they make up roughly fifteen per cent of the population, as opposed to thirty per cent in the Deep South. "Discrimination was not as evident in Arkansas as it was in other Southern states," Joyce Elliott, a veteran state senator, said. "It took a black President to bring out the threat." She added, "I would always say to my liberal white friends, 'Oh, come on, surely it's gotten better.' And they'd say to me, 'Oh, no, it hasn't. You can't believe what white people say about Obama in private—he's Kenyan, he's Muslim, they'd call him unprintable racial epithets.' " Brantley told me, "You needed to be here to see how quickly the politics changed after Obama came in. He is so deeply disliked here. I think a lot of people in Arkansas thought he was 'uppity,' to use the old smear."
Obama's Presidency certainly coincided with, if it didn't directly cause, the decimation of the Democratic Party in Arkansas. Republicans thrived by targeting Obama even in contests that had nothing to do with him. Republican candidates for justice of the peace inveighed against Obamacare, which they never referred to as the Affordable Care Act. When Cotton challenged Pryor, in 2014, he put Obama at the center of his campaign. In one television advertisement, featuring a grainy black-and-white video of Obama, Cotton vowed, "We need a senator who will hold the President accountable." Another showed Obama saying that he wasn't on the ballot but his policies were. "President Obama is finally right about something," Cotton said, in response. A third ad ended with the tagline "Mark Pryor—voting with Obama, voting against Arkansans like you." Cotton also benefitted from enormous outside spending by conservative groups, including some affiliated with the Koch brothers, who have substantial holdings in Arkansas. According to the Center for Responsive Politics, outside groups spent twenty-three million dollars for Cotton, compared with fourteen million for Pryor.
Cotton rejects the notion that race had anything to do with his victory, or with the rise of the Republican Party in Arkansas. "I don't think that's all that different from the intense unpopularity of George Bush in 2006 and 2008," he told me, in a conversation in his Senate office. "The President's the head of the Party, he takes up most of the attention in American politics, and when he's very unpopular opponents in the other party tend to run against him, whether they're running for the United States Senate or whether they're running for justice of the peace." Besides, he said, Democrats in Arkansas had a special reason to disdain Obama: "It wasn't because Barack Obama was black, it was because Barack Obama stopped the Clinton restoration."
As reviled as President Obama was in Arkansas, the Affordable Care Act has proved successful and popular in the state. About three hundred thousand people, which amounts to more than ten per cent of the state's population, have taken advantage of the law to obtain health insurance. The state's governor, Asa Hutchinson, is a conservative Republican, but he's urged Congress to protect the money that the state receives under the program. He has, however, made a change. The program is not called Obamacare but, rather, Arkansas Works. It apparently took the removal of the President's name to make the law palatable to Arkansans.
On the day after I visited Cotton's family's home, I told him that I had driven the scenic route back to Little Rock. "That's because you drove along the Ouachita Mountains, which is the only range in Arkansas that goes west to east," he said. "It provides more attractive views of the sunset than the north-south ranges." This was an accurate, if rather bloodless, assessment of the aesthetics of the countryside, one that might be made by "Star Trek" 's Mr. Spock, whom Cotton, with his air of icy certainty, somewhat resembles.
"I remember the first time I met Tommy," Trey Gowdy, a South Carolina congressman, told me. "We were debating a medical-malpractice bill on the floor of the House, and he comes up and starts talking about the details of the bill. And I said, 'First of all, who are you?' He said he was the new congressman from Arkansas. And I said, 'You can't be from Arkansas, because you're wearing shoes.' And then he starts telling me to read some law-review article about malpractice by Robert Bork or someone. And I said, 'Dude, the chess club meets around the corner.' " (Gowdy later became a close friend of Cotton and his wife, Anna, a lawyer and former prosecutor.)
Shortly after Cotton was elected to the House, the Senate passed a comprehensive immigration-reform bill, which offered a path to citizenship for some undocumented aliens. Cotton was among the leaders of the successful effort to persuade John Boehner, then the Speaker, to block the bill from even coming up for a vote in the House. When we chatted at the kitchen table of his boyhood home, Cotton explained his opposition. "It was the élite, bipartisan consensus—'It's the only possible solution'—another idea which the great and the good in Washington love, but wrongheaded in almost every particular," he said. "If you live in a big city and you work in an office building, immigration is almost an unalloyed good for you. . . . It makes the price of services that you pay for a little bit more affordable—whether it's your nanny to take care of your kids for you, or landscaping your yard, or pedicures, manicures, that sort of thing. And you get a lot of exciting new fusion restaurants as well.
"But if you live and work in a community where they have a large illegal-immigrant population that's straining the public school, that's clogging up the emergency room when you're trying to get care, that makes it more dangerous to drive in the roads because people don't have driver's licenses or they don't have insurance, or if they are bidding down the wages or even taking jobs away from you, then it doesn't look nearly so good," Cotton said. He endorses Trump's plan to build a wall on the Mexican border—"Walls work," he often says—and is a lead sponsor of a bill, strongly supported by the White House, that would cut legal immigration roughly in half. (Cotton's views on immigration are debatable in every particular. It's far from clear that a border wall with Mexico would "work" to stop illegal immigration in any meaningful way. Most economists believe that immigrants, legal and otherwise, add more to the economy than they take from it, and that their presence in the labor force does not lead to lower wages over all.)
As a legislator, Cotton has shown little deference to his elders. John Cornyn, the senior senator from Texas, told me that new senators used to sit back for a while. "But Tom proved right away that he was very engaged and knowledgeable," Cornyn said. "He probably knows more about geopolitics than most senators." In March of his first year in the Senate, Cotton wrote an open letter to the "Leaders of the Islamic Republic of Iran," which was co-signed by forty-six other Republican senators, warning the mullahs that Congress might undo any agreement they reached with Obama. The letter was denounced by Executive Branch officials as an attempt to interfere in a diplomatic initiative, but Cotton regards it as a triumph. In his recent speech at the Council on Foreign Relations, he boasted about the letter: "Didn't I warn the ayatollahs that this deal might not survive if it wasn't a treaty? I think I did."
When I asked Cotton what he learned during the Iraq War, he replied, "Security comes first." He continued, "In 2003, there were a lot of grand ambitions of what a postwar Iraq would look like, and all the different things that needed to happen. And we neglected the most basic thing, which is physical security for the people there and for our troops. You see that now in Afghanistan as well. You see it in so many places around the world. You simply cannot neglect security, and without security there cannot be political compromise and reconciliation, there cannot be good governance, there cannot be economic development, there can't be anything."
If Rand Paul is the leading Republican isolationist in the Senate, Cotton, in short order, has become heir to the opposing wing of the Party, the one associated with Senator John McCain, whose efforts to increase the defense budget Cotton has championed. "Tom is a veteran of Iraq and Afghanistan. He's got mud on his boots," McCain told me. "That means he has special credibility on those issues, just like the World War Two generation did around here for a long time. We need Tom and people like him." But Cotton has gone well past McCain in his swaggering belligerence. In a February, 2015, hearing of the Armed Services Committee, Cotton announced that he favored keeping open the detention facility at Guantánamo Bay. "In my opinion, the only problem with Guantánamo Bay is there are too many empty beds and cells there right now," Cotton said. "We should be sending more terrorists there for further interrogation to keep this country safe. As far as I'm concerned, every last one of them can rot in hell, but as long as they don't do that they can rot in Guantánamo Bay." (Even McCain favors closing Guantánamo, which he believes stains the reputation of the United States and serves as a recruitment tool for terrorists.)
During the last days of the Obama Administration, Cotton also helped to sabotage a criminal-justice-reform bill, which had a meaningful chance of passage. Senator Cornyn, the second-ranking Republican, was pushing the bill, which would have ended mandatory minimum sentences for some narcotics offenders. Cotton took the public lead in making statements about the proposal which, as with his comments on Guantánamo, skirted the edge of demagoguery. "I don't think any Republicans want legislation that is going to let out violent felons, which this bill would do," Cotton said. His rhetoric helped turn a difficult political challenge into an impossible one, and the Republican leadership in the Senate never even brought the bill up for a vote. Cotton told me, "I think most Arkansans believe they elected me to help keep dangerous people in prison." Jeff Sessions, Trump's Attorney General, shares Cotton's disdain for criminal-justice reform, and the move toward shorter sentences at the federal level has halted.
For some Democrats, however, Cotton made his name in the Senate in a more personally poisonous way. In his first year, Cotton placed a hold on Obama's nominations for the Ambassadors to Sweden, Norway, and the Bahamas, because of an unrelated dispute regarding the Secret Service. As months passed, Cotton released the holds on the Sweden and Norway envoys—because, he said, those countries were NATO allies—but he prevented a vote on Cassandra Butts, an old friend of the President's, as the Ambassador to the Bahamas. Butts had been waiting for a Senate vote for eight hundred and thirty-five days when, in May, 2016, she died suddenly, of an undiagnosed cancer. Cotton said, "I feel very badly about her death and the timing of it. I wish the White House had just addressed this much earlier." Still, Cotton's actions left a bitter aftertaste for some of his colleagues. "I thought what he did was outrageous," Richard Durbin, an Illinois Democrat and the assistant minority leader, said. "There is a point where winning a political battle isn't worth it."
For the moment, at least, Cotton appears to be a hybrid of insurgent and old guard, who can play successfully to the warring constituencies of the Republican Party. As Bannon put it, "How many guys in town can give a speech at the Council on Foreign Relations and also get kudos in the pages of Breitbart? The answer is, one guy."
Cotton has carved out a clear Trumpism-without-Trump agenda: limits on immigration throughlegislation, deportations, and a wall; longer prison sentences for American convicts and suspected terrorists abroad; a bigger budget for the Department of Defense. The question is whether he has the charisma to sell that agenda to a broader public. Recently, at his Little Rock office, Cotton presented several medals to the family of George Anderson, a Second World War veteran who had died in 2006. Cotton began with a solemn introduction, but then, unexpectedly, Anderson's family members, most of whom were elderly, took over the proceedings and began telling stories about George, who had made his living running car washes and coin-operated laundries. Cotton's staff members and the assembled local reporters began chuckling at the rambling accounts of how George stacked his coins. A more deft politician might have joined in the fun, but Cotton just stood there, seemingly paralyzed by the deviations from good order. The ceremony came to a close when George Anderson's surviving sister turned to Cotton and said, "As for you—you keep standing up for our President." ♦
An earlier version of this article included an erroneous anecdote about a dorm-room discussion during Cotton's freshman year.
10 Horrifying Facts About GOP Senator Tom Cotton
---
Hailing from Arkansas, 37-year-old Senator Cotton boasts the title of being the youngest member of the Senate, but he spouts the old warmongering rhetoric of 78-year-old Senator John McCain. From Guantanamo to Iran, food stamps to women's rights, here are ten reasons why Tom Cotton is a dangerous dude.
1. He penned an underhanded letter to the leaders of Iran that sparked the trending hashtag #47Traitors. On March 9th, Cotton and 46 of his Republican colleagues went behind President Obama's back by signing an "informative" letter to Iran, saying that a nuclear deal would not last because the next president could reverse it. Secretary John Kerry, one of the lead negotiators in the talks, called the letter "utterly disgusting" and "irresponsible." Two dozen editorial boards slammed the letter and over 200,000 people signed a petition asking the senators to be charged for violating the Logan Act, a law which forbids unauthorized citizens from negotiating with foreign governments.
2. Senator Cotton said the only problem he has with Guantanamo Bay prison is that "there are too many empty beds." Ignoring waterboarding, indefinite detention, forced feeding and other torturous acts, Tom Cotton insists that the US should be "proud" of how it treats the "savages" detained in Gitmo. As far as Cotton is concerned, "[the prisoners] can rot in hell. But as long as they don't do that, then they can rot in Guantanamo Bay." This is counter to the position of many other Senators and President Obama, who has promised time and time again to close the prison. There are still dozens of men held at Gitmo who have been cleared for release, but that doesn't seem to bother Senator They-Can-Rot-in-Hell.
3. He has compared the negotiations of the UN Security Council (P5+1) with Iran to the "appeasement of Nazi Germany."This accusation is ridiculous. Rouhani's Iran is not Hitler's Germany. Despite Cotton's claims that "there are nothing but hardliners in Tehran," Rouhani is a reformist, someone we need to work with to defeat ISIL. And the ongoing nuclear negotiations with Iran are a far better ––and safer–– approach than pushing Iran to the brink of war with the US (and Israel). For once, there is actually hope for a peaceful solution, something that certainly was not an option with Nazi Germany.
4. He thinks the use of killer drones should be expanded. Killer drones have resulted in thousands of civilian deaths in countries we're not even at war with, like Pakistan and Yemen, and have led to an expansion of extremist groups. Senator Cotton makes the argument of many other pro-droners: that drone pilots are safer than air pilots, and casualties are reduced. Unfortunately, it's not that simple. Drone pilots still suffer the psychological trauma associated with attacks, and the "collateral damage" of drone strikes means that families and children lose their lives along with the targeted terrorists. (Note: only 2% of all people killed by drone strikes have been confirmed "high-value" targets.) The last thing we need is the expansion of drone warfare, Tom.
5. He claims that "bombing makes us safer." While in some masochistic, twisted logic that might make sense in the short term, historically speaking US military intervention has led to more extremism–– as with the formation of ISIS after the invasion of Iraq ––and turned local populations against the United States. Ultimately, bombing other countries just fosters more hate and anti-American sentiment. Bombing might not make us safer, but it certainly makes Tom Cotton's friends in the defense industry a whole lot richer. Just 24 hours after his notorious letter to Iran became public, Cotton was the guest of honor at an event hosted by the National Defense Industrial Association, a lobbying and professional group for defense contractors.
6. He uses fear-mongering to call for a crackdown on immigrants and a clampdown on the Mexican border. Senator Cotton says drug cartels in Mexico are ready to expand into human trafficking and even terrorism, and could infiltrate our southern border and "attack it right here in places like Arkansas." He's made the wild accusation that Hezbollah is collaborating with locals in Mexico to "cross our borders and attack us here." Ignoring the fences, drones, cameras and patrols that constantly survey the border, he maintains that the border is wide open. "As long as our border is open and it's defenseless, then it's not just an immigration issue, it's a national security issue." Be afraid, says Cotton, very afraid–so I can keep feeding the national security state!
7. He received $700,000 for his senate campaign from the Emergency Committee for Israel.That's correct — $700,000! Such an exorbitant amount of money ensures that Cotton is one of the most pro-Israel senators in Congress. During the 2014 Israeli invasion of Gaza, when over 500 Palestinian were killed, Cotton called the Israeli defense force "the most moral, humanitarian fighting force in the world." In December he said Congressshould consider supplying Israel with B-52s and so-called "bunker-buster" bombs for a possible strike against Iran.
8. As an Army Lieutenant in 2006, Cotton called for the prosecution of two New York Times journalists for espionage.From his early days, Cotton has not been a fan of expository journalism. When the New York Times published an article about how the government was tracking terrorist financing, Cotton called for the journalists to be imprisoned. This news story got a lot of heat from various conservative outlets, but before he was even running for office, Cotton took it upon himself to publicize his grievances in a sarcastic letter to journalists Eric Lichtblau and James Risen. It seems that Cotton's letter to Iran a few days ago was not the first of its kind.
9. He thinks food-stamp recipients are "addicts."Senator Cotton hates food stamps. In his own words, he thinks the system is "riddled with fraud and abuse" and "has resulted in long-term dependency." This is coming from the senator of Arkansas, which ranked number one in the number of residents who suffer from food insecurity. If Cotton had his way, there would be much harsher restrictions on food stamps, and the overall budget for welfare would be cut severely. Considering the high level of poverty in Arkansas, Cotton is actually voting against the interests of the people he is supposed to represent. If he's concerned that the system is "riddled with fraud and abuse," an audit of the Pentagon should be at the top of his to-do list.
10.  He has opposed legislation to expand women's rights.Senator Cotton voted against equal pay legislation and the Violence Against Women Act. While Senator Cotton's website will say that the vote was taken out of context, and that the Senator supports harsh punishment for sexual assault, a vote is a vote. If that's the case, then why would he vote against an act that would give women more resources in the case of abuse or assault? And why would he vote against legislation that would push for equivalent pay? No matter what defense Cotton's team comes up with, there's really no logic or excuse to vote against women's rights.
****
Rep. Alan Grayson says Sen. Cotton is "already on his way to marking himself as the premiere warmonger of the 114th Congress." Heather Digby Parton from Salon called him"Ted Cruz with a war record, Sarah Palin with a Harvard degree, Chris Christie with a Southern accent." Whatever your characterization, this much is clear: this freshman senator is an arrogant bully and needs a time out.
Medea Benjamin is cofounder of the peace group CodePink. Her latest book is Kingdom of the Unjust: Behind the U.S.-Saudi Connection (OR Books, September 2016).
Nalini Ramachandran is a student at Northeastern University studying International Affairs and Middle East Studies. She's currently working in the CODEPINK Washington, DC office.
Mike Flynn Wasn't Robert Mueller's 'Big Fish.' Why The Trump Team Should Be Worried.
---
Obama issues a warning in India: 'Think before you tweet' – Washington Post
---
Hey, birds: do you think before you tweet? – Google Search
---
Hey, birds: do you think before you tweet? – Google Search
---
thehill.com/…/362729-obama-on-social-media-youve-got-to-think-before-you-tweet
11 hours ago – Former President Obama offered advice on how to use social media on Friday, saying users should think before they post on platforms like Twitter. "Michelle was giving the general idea … that don't say the first thing that pops in your head. Have a little bit of an edit function … think before youspeak, think …
Missing: hey ‎birds
<a href="https://nypost.com/2017/12/01/obamas-sage-advice-think-before-you-tweet/" rel="nofollow">https://nypost.com/2017/12/01/obamas-sage-advice-think-before-you-tweet/</a>
9 hours ago – "Have a little bit of an edit function, think before you speak, think before you tweet," Obama said at the Hindustan Times Leadership Summit in New Delhi, … "I can have a debate with someone about climate change and about what we need to do, but if you call climate change a hoax, I don't know what to do …
Missing: hey ‎birds
Flynn enters guilty plea, will cooperate with Mueller – The Hill
---
White House work orders show infiltration of mice, roaches – Fox News
---
11:52 AM 12/1/2017 – The Operation Silk Road – The World News and Times
| | |
| --- | --- |
| | mikenova shared this story from Public RSS-Feed of Mike Nova. Created with the PIXELMECHANICS 'GPlusRSS-Webtool' at http://gplusrss.com. |
---
11:52 AM 12/1/2017 – The Operation Silk Road – The World News and Times
11:52 AM 12/1/2017 – The Operation Silk Road – The World News and Times
| | |
| --- | --- |
| | mikenova shared this story from Public RSS-Feed of Mike Nova. Created with the PIXELMECHANICS 'GPlusRSS-Webtool' at http://gplusrss.com. |
---
11:52 AM 12/1/2017 – The Operation Silk Road – The World News and Times
11:52 AM 12/1/2017 – The Operation Silk Road – The World News and Times
| | |
| --- | --- |
| | mikenova shared this story from Public RSS-Feed of Mike Nova. Created with the PIXELMECHANICS 'GPlusRSS-Webtool' at http://gplusrss.com. |
---
11:52 AM 12/1/2017 – The Operation Silk Road – The World News and Times
The Operation "Silk Road": Please, meet (for now) the CIA Director, and our Designated Future President…
| | |
| --- | --- |
| | mikenova shared this story from Public RSS-Feed of Mike Nova. Created with the PIXELMECHANICS 'GPlusRSS-Webtool' at http://gplusrss.com. |
---
The Operation "Silk Road": Please, meet (for now) the CIA Director, and our Designated Future President, Mr. Silk (codename Cotton). Yea-yeah, the same one who six years ago was just a kid looking for a job…