Saved Stories – None
What Flynn's guilty plea means for Trump and the GOP – NBCNews.com
Flynn plea deal increases exposure of senior Trump transition team members
Mike Pence, Jared Kushner, Reince Priebus, Jeff Sessions and Trump at risk
Who Is Jared Kushner: Trump loyalist or Kissinger protege? – RT
Russia investigation 'wearing' on White House, despite spin – Q13 FOX
Friday Talking Points Lock Him Up! – HuffPost
Michael Flynn Knew the FBI Had Heard His Calls with Russians. So Why Did He Lie About Them? – Daily Beast
Mike Flynn – Google News: 'Something was desperately wrong with this guy': US Army lieutenant general who served with Mike Flynn weighs in on … – Business Insider
 Mike Flynn – Google News
The details of Michael Flynns plea deal with Robert Mueller are nothing short of brutal

Just how hard of a bargain does Robert Mueller drive? He handed what initially appeared to be a sweetheart deal to Michael Flynn, and in exchange Flynn agreed to provide evidence to incriminate Donald Trump, Jared Kushner, and other key players in the Trump-Russia scandal. But the details of that plea deal are now surfacing, and what's stunning is just how little Mueller ended up giving Flynn when it comes down to it. This is nothing short of brutal.Legal experts dissected the Flynn plea deal during Rachel Maddow's MSNBC show on Friday night, and I'll spare you the legalese and boil it down to three points for you. First: Flynn's deal only grants him leniency on the charge of lying to the FBI. If Mueller doesn't end up liking what he sees going forward, he can still charge Flynn with other crimes. Second: Mueller now officially owns Flynn. He can make him wear a wire, or dress up like a chicken. The third bullet point is the most astounding one.

There is nothing in the plea deal which formally protects Michael Flynn Jr. By now we all know that Michael Flynn cut the deal in order to protect his son. But even that's not guaranteed. If Mueller doesn't like how things are going, he can go back and charge Junior with various crimes at any point. This motivates Flynn to work as hard as he possibly can to help take down the likes of Trump and Kushner, because his son is still far from officially being in the clear.

This deal offers the clearest insight yet into just how brutally effective Robert Mueller can be with his wheeling and dealing. It's not that he's trying to torture Michael Flynn. It's that he wants to keep Flynn motivated to continue cooperating as emphatically as possible. It also means no one else in the Trump-Russia scandal is getting free lunch if they seek a plea deal of their own.

The post The details of Michael Flynn's plea deal with Robert Mueller are nothing short of brutalappeared first on Palmer Report.
Michael Flynn may have just incriminated Tom Cotton, Donald Trumps new CIA Director pick, in Russia scandal

Earlier this week, just as it was becoming clear that Michael Flynn was about to cut a devastating plea deal against Donald Trump and other big fish in the Russia scandal, Trump began pushing a weird sideshow story. He suddenly wants to oust Secretary of State Rex Tillerson after months of hemming and hawing about it, as part of a series of moves that would elevate Senator Tom Cotton to CIA Director. Now that Flynn's deal is official, it reveals that Cotton may have been part of the Trump-Russia conspiracy all along.Let's emphasize the word "may" here. Perhaps this is all one massive coincidence. Perhaps Trump really does just happen to be looking to give Cotton a coveted promotion, just as Michael Flynn seems to be pointing the finger at Cotton. But if this is a coincidence, it's a remarkable one. Flynn is confessing that while he was conspiring with the Russian Ambassador to sabotage President Obama's Russian sanctions, he was relaying that conversation to the Trump national security transition team. Guess who was on that team? Tom Cotton.

We may have to wait a bit to see whether Flynn is referring to everyone on the Trump national security transition team, or just some of its members. But if Flynn is referring to the entire team, then he's accusing Tom Cotton of having known about the Trump-Russia conspiracy since at least December. If Cotton knew about that felony conspiracy and failed to report it, he would be guilty of a felony himself, and Trump could be offering him a promotion in the hope of buying his continued silence.

Again, let's not get ahead of ourselves here. We can't assume Tom Cotton is guilty of anything. But if Michael Flynn really did just implicate Cotton in the Trump-Russa conspiracy, it would very conveniently explain why Donald Trump is trying to buy Cotton's silence by giving him a promotion, However, if Cotton was looking to disappear into the recesses of the CIA before he could become a suspect in the Trump-Russia scandal, Trump may have blown it by taking this step far too late in the game. Trump should have made the move months ago. Now it may be too late.

The post Michael Flynn may have just incriminated Tom Cotton, Donald Trump's new CIA Director pick, in Russia scandal appeared first on Palmer Report.
Dacha in reserve and real estate in Miami. How retired police General obtained ownership of paradise – https://en.crimerussia.com/
Letter from the US: Behind the 'Russia Did it!' frenzy – Green Left Weekly
Russia investigation 'wearing' on White House, despite spin – WGNO
Don't use antivirus firms linked to Russia, cyber security chief tells Whitehall – The Guardian
Flynn Plea Shows Collusion With… Israel? – The Real News Network
Flynn Plea Shows Collusion With… Israel?

The Real News Network

Just the level of absurdity of Flynn's activities has reached a sublime level then you have Flynn testifying before Congress that the U.S. needed to be in the driver's seat back in 2015 to prevent Russia from 

setting

 up nuclear facilities in Egypt and 

…and more »
This is the worst day of Donald Trumps life and its about to get far worse for him

You're Donald Trump. You only care about a handful of things in life. Money. Power. Cheating people. The perverse thrill of scamming society while proudly providing nothing in return. You've been getting away with it for seven decades. Except this time you took it a little too far, or at least you did it in the wrong arena. Now your own evil tactics are being used against you, by the very monsters you created. This has been the worst day of your life and it's about to get far uglier, because you made it that way.Donald, you took a disgraced and down on his luck former military hero name Michael Flynn, and you helped turn him into a traitor. You encouraged him to sell out everything he ever stood for, in the name of personal ambition. You taught him how to not care about anything or anyone. You taught him the art of cold hard ruthless revenge. And so when it all went wrong and Flynn's back was against the wall, he took the lessons you taught him and sold you out to save himself. He destroyed you today. Your presidency is a ticking timebomb. Your family is about to be in ruins. Oh, and he's not the only one.

You also helped turn Paul Manafort into a financial fraudster over the years, a traitor willing to take any money, no matter how bloody. Manafort has begun selling you out as well. Oh, or did you think prosecutors have suddenly moved to release him on bail for no reason? Manafort wants to get out of prison in time to spend up his blood money, and the only way he can do it is to sell you out as callously as you've spent your life selling others out.

Just wait, Donald Trump, until this mess lurches even closer to you. You taught your daughter to seek out and marry the exact same kind of piece of crap that you are. His back is now against the wall as well. Do you really think for one second that Jared Kushner won't sell you out in order to save himself? This is just getting started, Donald. You've surrounded yourself with bad people and you've taught them how to be even worse people. Of course they were going to betray you when it inevitably came down to it. Everything gets worse for you, Donald, from here.

The post This is the worst day of Donald Trump's life and it's about to get far worse for him appeared first on Palmer Report.
Is the Russia investigation still 'fake news?" – WWL First News
Is the Russia investigation still 'fake news?"

WWL First News

To lying to the 

FBI

 and admits. That senior trump transition officials. Directed him. To contact the Russians. Does this mean that. All of the talk about this Russian investigation. Is straight nears. Is over. You know I've said all along that I don't 

… 
Tracking Trump: Flynn pleads guilty as cracks form in the 'special relationship'

In another alarmingly eventful week, the president calls out Pocahontas and retweets a far-right group all before a major development in the Russia caseIt was a week in which Donald Trump dived back into the gutter over Islamophobia, alienating one of Americas key international allies, and which ended with the Russia investigation coming one crucial step closer to the president, with his former national security adviser Michael Flynn confirming he had flipped and was now working with special counsel Robert Mueller.
ABC Corrects Explosive Flynn Report That Drove Down Stocks

Flynn was asked to reach out to Russian officials during the Trump transition, not the campaign, according to a source, the network noted.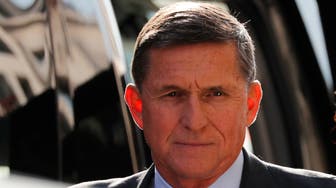 Flynn Plea Shows Collusion With Israel? – International Middle East Media Center
Senate Passes Tax Cuts For The Rich

Wasn't this supposed to be for the middle class?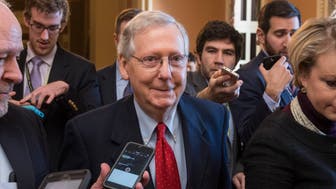 Trump's favorite general: Michael Flynn's rise and fall – WTOP

WTOP

Trump's favorite general: Michael Flynn's rise and fall

WTOP

Flynn was a familiar presence on the 

Trump

 campaign trail, his appearance intended to lend national security gravitas to an election effort short on established names. At campaign events, and at the Republican convention, Flynn led cheers of Lock her 

…
5 Things To Know: Who is ex-Trump adviser Michael Flynn? – Washington Post
Budapest Summit: The Silk Road Comes to Europe – Sputnik International
Jimmy Kimmel Breaks Down Michael Flynn News With Perfect 'Star Wars' Analogy

But who is Darth Vader in the comparison?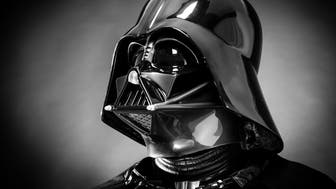 Michael Flynn's Guilty Plea Sends Donald Trump's Lawyers Scrambling – The New Yorker