Saved Stories – None
Mueller's Russia Probe Tops $6.7M So Far – U.S. News & World Report
Three steps Republicans should take to start reining in Trump – Washington Post
Rudy Giuliani – Google News: Witness says Giuliani, Mukasey tried to broker deal for his freedom – NBCNews.com
 Rudy Giuliani – Google News
Witness says Giuliani, Mukasey tried to broker deal for his freedom – NBCNews.com
UK terror attacks: Review reveals what MI5 knew about Manchester, London Bridge and Westminster attackers – The Independent
Government Makes Manafort's Lawyer a Key Witness Against HimHo-hum? – Law.com
US to Recognize Jerusalem as Israel's Capital, Trump Says, Alarming Middle East Leaders – New York Times
With Syria Strikes, Israel Atempts to Send a Message to Trump and Putin – The Weekly Standard
Robert Mueller goes for the jugular

What, you thought this was going to be an article about how Special Counsel Robert Mueller got Michael Flynn to cut a deal? No, that's last week's news, though it's huge, and it's still having cascading ramifications. Instead, as of today, we're looking at a whole new ballgame when it comes to Mueller's approach to Donald Trump. Mueller is now doing what some thought he would never do: he's going squarely after Trump's financial connections to Russia.

Mueller has a subpoena for Donald Trump's financial records to Deutsche Bank in Germany, according to reports today from several major news outlets. This isn't just any bank. For years, Deutsche has been loaning unusually large sums of money to Trump, even after most other banks worldwide had concluded that Trump was too poor of a credit risk. Even after Deutsche fell on its own financial troubles a few years ago, it continued to loan enough money to Trump to keep him afloat.

In January, Deutsche was busted by U.S. and European regulators for laundering billions of dollars of Russian money into the hands of U.S. clients in cities like New York City. At the time, Palmer Report pointed out that this almost certainly meant Deutsche Bank's "loans" to Donald Trump were merely a front for funneling Russian money to him, but we couldn't prove it. Now Robert Mueller is seeking to indeed prove it. But there's more to his subpoena than one might initially think.

Why is Mueller choosing now to go after Deutsche Bank? If we were able to figure out earlier this year that it was how Russia was funneling money to Donald Trump, then Mueller figured it out a long time ago as well. The timing of his subpoena suggests that he has something now which will allow him to use the Deutsche financial records to prove a larger money laundering trail.

Robert Mueller couldn't have gotten this from Michael Flynn; that's a whole different money trail. Paul Manafort could probably provide strong evidence on the Trump-Deutsche-Russia connection, but there's no indication that Manafort has been cooperating since his arrest. This means Mueller must have some other basis for going after Deutsche Bank to get to Trump. What is it? No one knows, and that's the whole point. Mueller has always been three steps ahead. Now he's going for the jugular by proving that Trump really is a financial puppet of Russia.

The post Robert Mueller goes for the jugular appeared first on Palmer Report.
Deutsche Bank asked for Trump accounts – The Australian
Deutsche Bank asked for Trump accounts

The Australian

Germany's largest bank received a subpoena from Mueller several weeks ago to provide information on certain money and credit transactions, the person said, without giving details, adding key documents had been 

handed

 over in the meantime. Deutsche Bank 

…
Survey: two in three Trump supporters want a president who breaks the rules

The latest American Values Survey finds a deepening polarisation, as Trump diehards stay loyal but fractures appear in the Republican party

The spectre of authoritarian leadership has been raised by a survey that shows two in three Donald Trump supporters think America needs a president willing to break rules in order to set the country right.

The eighth annual American Values Survey from the Public Religion Research Institute (PRRI) revealed fractures in the Republican party and deepening polarisation in America.

Related: 'Where did you go, Ivanka?' How the first daughter's family leave plan fizzled

What drove appeal for Trump in the primaries … has been a sense of fear among different groups of Republicans
US arrests at border fell while Ice arrests rose during Trump's first eight months

From Trumps inauguration to the end of September, there was a 40% increase in arrests by Ice and many of those arrested had deep connections in the US
A Top FBI Official Sent Anti-Trump Texts. Does That Discredit the Russia Probe? – POLITICO Magazine
Deportations Of Noncriminals Rise As ICE Casts Wider Net

The number of undocumented immigrants without criminal convictions deported from the U.S. interior rose dramatically in Trump's first year in office.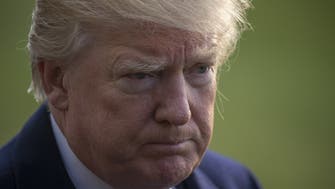 Trump lawyers say judge lacks jurisdiction in defamation lawsuit – Reuters.com
Gregg Jarrett: How an FBI official with a political agenda corrupted both Mueller, Comey investigations – Fox News (blog)
Donald Trump Is Guilty – Foreign Policy (blog)
Donald Trumps attorneys go off the deep end after Robert Mueller seizes Trumps bank records

Earlier today several major news outlets reported that Special Counsel Robert Mueller has seized Donald Trump's financial records from Deutsche Bank, which should uncover the money pipeline from Russia to Trump. This prompted Trump's attorneys to frantically insist that the story is fake news. Various news outlets have responded by re-confirming the story. It appears Trump's attorneys are trying to snow their own client, in the desperate hope of keeping him from lashing out.

Unless Reuters and several other respected news outlets have all simultaneously published the same fake story, which is nearly inconceivable, the story is true. This means Mueller really is going after Trump's finances. Moreover, he's boldly doing it at a time when the media is pushing the notion that Trump is about to fire Mueller. This means Mueller knows something we don't about his job security, and he's concluded he can't be fired, so he's going for the jugular. But what are Trump's attorneys up to?

It appears Trump's legal team is publicly shooting down this story in the hope of getting a message across to Trump himself that there's nothing to worry about. Trump's attorneys don't want him hitting the panic button and firing Mueller, which would probably lead to his swift ouster. You can debate whether you think Trump's attorneys are simply trying to protect him by keeping him from firing Mueller, or they just don't want their paychecks to stop coming in yet.

But regardless of their motivation, Donald Trump's lawyers are publicly going off the deep end by yelling "fake news" at a story that they cannot possibly know is fake news. They're reacting just like Trump typically does. It all seems to be nothing more than a show in order to keep their client calm. After all, they've been trying to convince him all along that Robert Mueller isn't targeting him, and that the Russia probe will be over soon. If he's buying that nonsense, he'll buy anything his attorneys tell him.

The post Donald Trump's attorneys go off the deep end after Robert Mueller seizes Trump's bank records appeared first on Palmer Report.
The Method In His Madness

Dont expect the outbursts, the Islamophobic tweets or any of it to end soon. It rallies the base. It works and he knows it.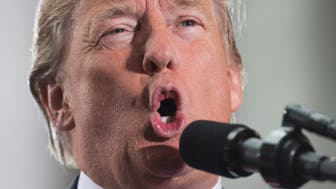 Donald Trump Tells Palestinian President He Plans to Move US Embassy to Jerusalem Despite Opposition – TIME
Deutsche Bank sends Trump financial details to Mueller investigation – Financial Times
Why can't Donald Trump keep his story straight? – Chicago Tribune
Cross-border cash movements: Tightening up anti-terror and crime checks – Modern Diplomacy
Enraged crowd swarms police, frees former Georgian president Saakashvili – CBC.ca
Robert Mueller's Trump-Russia inquiry cost $3.2m in first four months
Cost of investigation reaches $6.7m when other expenses taken into account
Office of special counsel releases details of costs between May and September
Robert Muellers investigation into whether the Trump campaign conspired with the Kremlin to try to sway the 2016 presidential election has cost taxpayers $3.2m over its first four months.
That is roughly the same estimated cost as a single presidential golfing trip to Mar-a-Lago.
Related: Trump's personal banking information handed over to Robert Mueller
Related: Was Michael Flynn asked to wear a wire in Mueller hunt for evidence on Russia?