Saved Stories – None
Trump's revamped fight against the FBI is a distillation of his approach to the presidency – Washington Post
Trump bank records subpoenaed in Russia probe – ABC News
Mueller investigation cost $6.7 million within first five months – Washington Post
Whenever America is in crisis, Russia is its whipping boy – Washington Post
Today's Headlines and Commentary

The Supreme Court permitted the administration to fully enforce the Sept. 24 revised travel ban order pending litigation in federal appellate courts, the Washington Post reported. In orders issued Monday, the justices lifted injunctions from the Fourth and Ninth Circuit Courts of Appeals that exempted individuals with bona fide relationships with family members or organizations in the U.S. from the ban. Challenges to the banwhich restricts travel from eight countries, including six Muslim-majority nationswill proceed in the coming weeks in the Fourth and Ninth circuit courts.The U.N. dispatched its top diplomat to North Korea for talks about its nuclear program, the Wall Street Journal reported. Jeffrey Feltman, the U.N. undersecretary general for political affairs, will meet North Koreas foreign minister and other senior officials in a three-day trip to Pyongyang.The chief U.N. human rights official said Myanmars security forces may have committed genocide against Rohingya Muslims, Reuters reported. Zeid Raad al-Hussein, the U.N. high commissioner for human rights, said that the burning of villages, murders of civilians, widespread rape and indiscriminate shootings of Rohingya people by Myanmars military forces could amount to genocide. Zeid called for the establishment of an international inquiry into crimes committed in Myanmar. Myanmar denies that its forces carried out atrocities against the Rohingya, a group whose very existence it contests.

Prosecutors from the special counsel investigation withdrew their support for a bail deal with Paul Manafort, saying Manafort was writing an editorial defending his political activities in Ukraine to be published under the name of a third party, the Post reported. In a court filing, the prosecutors said Manafort violated a court order to limit his public statements by ghostwriting an editorial about his activities in Ukraine as recently as Nov. 30. They also said Manafort was working with a partner assessed to have ties to a Russian intelligence service.

The special counsel subpoenaed President Donald Trumps financial records from Deutsche Bank, the Journal reported. The subpoena requested records related to Trumps business dealings with the bank, which the Journal described as Trumps primary lender in recent years.. Deutsche Bank has provided over $300 million in financing to Trump and entities affiliated with him.

Emails between KT McFarland, the former deputy national security adviser, and transition officials raised questions about the accuracy of McFarlands testimony to senators this summer about her knowledge of Michael Flynns contacts with Russian officials, the New York Times reported. Emails showed McFarland knew at the time about a phone call between Flynn and Russian Ambassador Sergei Kislyak. In July, McFarland testified that she was not aware of contacts between Flynn and Kislyak. On Friday, Flynn pleaded guilty to lying to the FBI about the nature of his discussions with Kislyak.

The U.S. will recognize Jerusalem as Israels capital, a move that Middle Eastern leaders have strongly condemned, the Times reported. President Trump informed Palestinian and Israeli leaders of the decision in phone calls on Tuesday. Trump told Palestinian leader Mahmoud Abbas he plans to eventually move the U.S. embassy to Jerusalem, a decision Abbas told him could undermine the Israel-Palestine peace process. However, Trump is expected to sign a waiver on Wednesday that would keep the U.S. embassy in Tel Aviv for the next six months.

The son of the recently killed Yemeni ex-president Ali Abdullah Saleh said he would fight against Houthi rebels to avenge his fathers death, the Times reported. Ahmed Ali Saleh, speaking from his exile in the United Arab Emirates, vowed to push the Houthi rebels that killed his father out of Yemen. Saleh was a top military commander under his fathers government. Fighting between rival rebel factions in Sanaa, Yemens capital, has ceased, leaving more than a hundred people dead, according to Reuters. Airstrikes from the Saudi-led coalition hit the city in retaliation for Salehs death.

Protesters freed former Georgian President Mikheil Saakashvili after Ukrainian police took him into custody, the Post reported. It is was unclear why police attempted to detain him. Saakashvili called for protests against Ukrainian President Petro Poroshenko, a former ally. Saakashvili has gained popularity in Ukraine for his strong anti-Russia stance, but the Ukrainian government has taken steps to constrain his political rise, including revoking his passport.

The Kremlin denied that information from Michael Flynn influenced Vladimir Putin to modulate the Russian response to U.S. sanctions enacted last year, NBC News reported. A Kremlin spokesperson said Flynns request for Russia to hold off responding to sanctions designed to punish Moscow for interfering in the 2016 election played no role in Putins decision to not retaliate.

The Times published an interactive feature examining whether Saudi missile defense systems actually intercepted a missile from Yemen aimed at the Riyadh airport.

Politicos Ali Watkins detailed how a top terrorist interrogation team has struggled to find bureaucratic backing in the national security establishment.

ICYMI: Yesterday on Lawfare

Robert Chesney argued that the government's arguments in ACLU v. Mattis raise troubling questions about the governments ability to block the exercise of the writ of habeas corpus.

Bob Bauer discussed how the lies from Trump associates will affect the special counsel investigations focus on collusion.

Eliot Kim updated Water Wars, covering the ASEAN summit and Japan-China maritime talks.

Stewart Baker defended expanding protections against unmasking and the leaking of intelligence information.

Vanessa Sauter posted the criminal information and plea agreement from the case against an NSA employee who took classified documents to his home.

Benjamin Wittes listed five questions for Alan Dershowitz to answer about his argument that the Russia investigation is the criminalization of political differences.

Matthew Kahn posted the Supreme Court orders staying the partial injunctions against the revised travel ban.

Peter Margulies detailed the context for the Supreme Courts travel ban orders.

Josh Blackman argued that the Supreme Court order suggests the government will prevail against the challenges to the travel ban.

Email the Roundup Team noteworthy law and security-related articles to include, and follow us on Twitter and Facebook for additional commentary on these issues. Sign up to receive Lawfare in your inbox. Visit our Events Calendar to learn about upcoming national security events, and check out relevant job openings on our Job Board.
Trump Said Probing His Finances Would Be A 'Red Line.' That's Exactly What Robert Mueller Is Now Doing.

Mueller has asked Deutsche Bank for data on Trump's finances for his Russia investigation.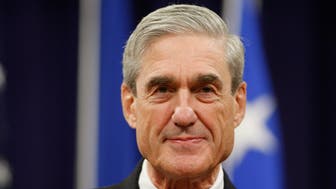 Subpoena For Deutsche Bank May Put Mueller On Collision Course With Trump – NPR
Trump Tells Palestinian President He Intends To Move U.S. Embassy In Israel To Jerusalem

The move would endorse Israel's claim to all of Jerusalem as its capital, breaking with decades of U.S. policy.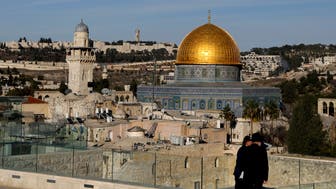 GOP Brings Back Support for Roy Moore

The Republican National Committee has restarted funding Roy Moores Alabama Senate campaign. It had stopped giving cash to Moore after multiple allegations of child molestation were leveled against him.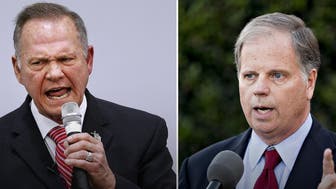 "Get Me Roger Stone: Documentary on GOP mastermind of dirty tricks – People's World
Get Me Roger Stone: Documentary on GOP mastermind of dirty tricks

People's World

A new Netflix original documentary created by filmmakers Dylan Bank, Daniel DiMauro and Morgan Pehme traces the life and scandalous career of right-wing political operative 

Roger Stone

, who's been an influential member of Team Trump for decades. With 

…
Donald Trump Is Just the Front Man for a Massive Heist – The Nation.
What's the Matter with Eastern Europe? – Common Dreams

Common Dreams

What's the Matter with Eastern Europe?

Common Dreams

They'd suffered the early consequences of the shock therapy economic reforms that would soon be introduced across much of

Eastern Europe

 and, after 1991, 

Russia

. Although the Polish economy had finally stabilized, unemployment had, by the end of 1990 

…and more »
Why weren't Huma Abedin and Cheryl Mills charged when they lied to Peter Strzok and the FBI? – Hot Air
Abbas warns Trump against moving embassy to Jerusalem – Financial Times
The British government was just told to get tougher on the rising threat of far-right terror – Business Insider
The Dangers of Speculating About Trump's Mental Health – Medscape

Medscape

The Dangers of Speculating About Trump's Mental Health

Medscape

In full disclosure, I was an advisor to Secretary Hillary Clinton's campaign for 

mental health

 policy and contributed to her

mental health

 agenda that was released in August 

2016

 during the campaign. I was also present at the Javits Center on

election …
Mueller Subpoenas Deutsche Bank, Friendly to the Trumps, Mercers, and Russians – Daily Beast
Flynn Plea Deal: Proof of Collusion? Not Even Close – The New American
Obstruction of justice watch: Trump attacks the FBI – The Hill
Lavrov Says 'Key Issues' Regarding Caspian Legal Status Solved

Russian Foreign Minister Sergei Lavrov has said the five Caspian states have agreed on "all the outstanding key issues" regarding the legal status of the Caspian Sea.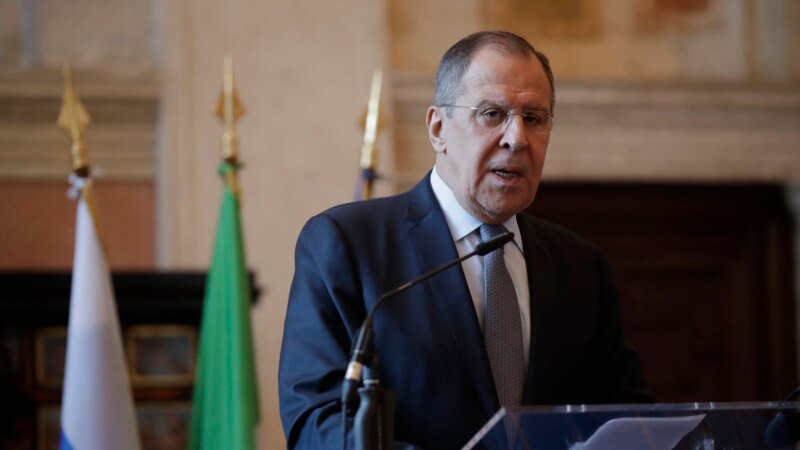 Twitter Search / engcrimerussia: French Prosecutor: Russian Senator Kerimov smuggled "suitcases with cash" into France https://en.crimerussia.com/financialcrimes/french-prosecutor-s-office-russian-senator-kerimov-smuggles-suitcases-with-money-into-france/ pic.twitter.com/EyMsg8Ozgq
French Prosecutor: Russian Senator Kerimov smuggled "suitcases with cash" into Francehttps://en.crimerussia.com/financialcrimes/french-prosecutor-s-office-russian-senator-kerimov-smuggles-suitcases-with-money-into-france/ … pic.twitter.com/EyMsg8Ozgq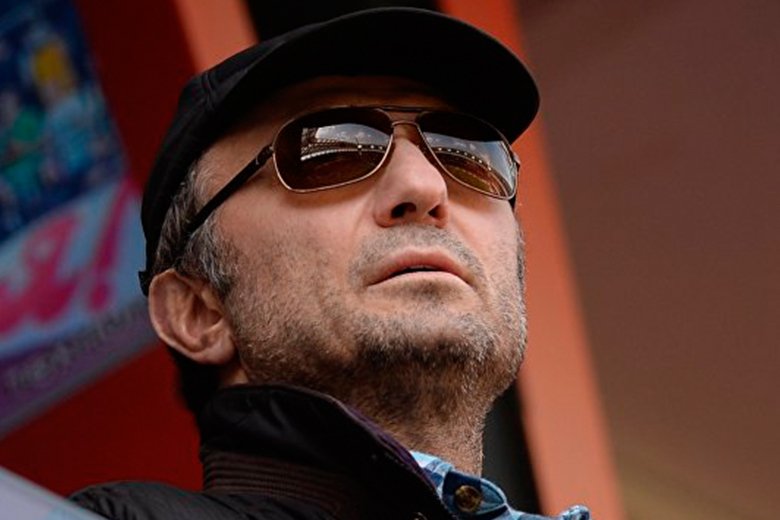 Twitter Search / engcrimerussia
French Prosecutor: Russian Senator Kerimov smuggled "suitcases with cash" into France https://en.crimerussia.com/financialcrimes/french-prosecutor-s-office-russian-senator-kerimov-smuggles-suitcases-with-money-into-france/ pic.twitter.com/EyMsg8Ozgq
French Prosecutor: Russian Senator Kerimov smuggled "suitcases with cash" into Francehttps://en.crimerussia.com/financialcrimes/french-prosecutor-s-office-russian-senator-kerimov-smuggles-suitcases-with-money-into-france/ … pic.twitter.com/EyMsg8Ozgq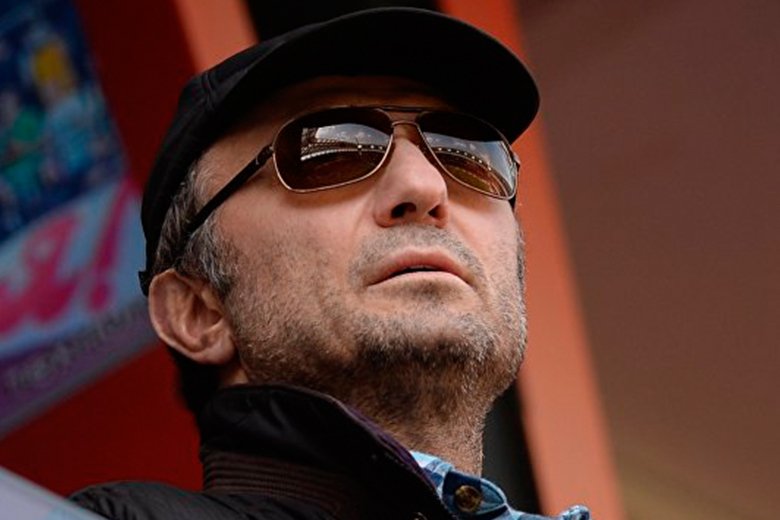 Investigative Committee asks for Interpol arrest warrant for Telman Ismailov https://en.crimerussia.com/contractkillings/investigative-committee-asks-for-interpol-arrest-warrant-for-telman-ismailov-/ pic.twitter.com/JpQXd6dZj3
Investigative Committee asks for Interpol arrest warrant for Telman Ismailovhttps://en.crimerussia.com/contractkillings/investigative-committee-asks-for-interpol-arrest-warrant-for-telman-ismailov-/ … pic.twitter.com/JpQXd6dZj3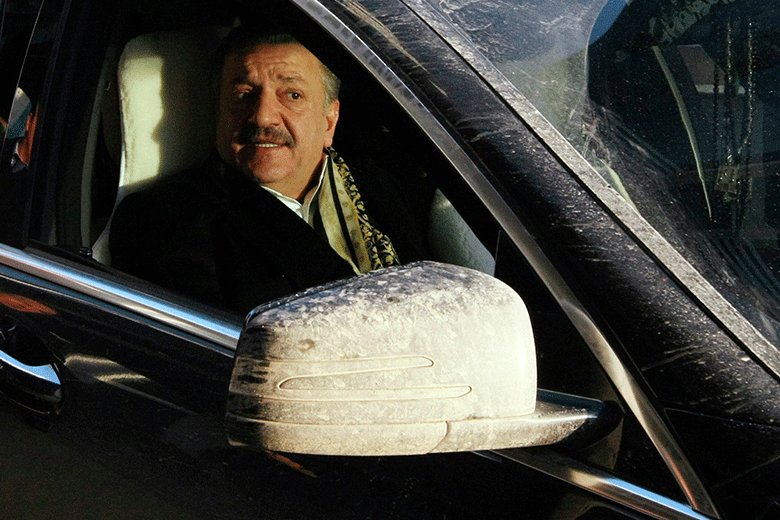 Russian oligarchs mull on taking assets back to country as new US sanctions to be announced soon https://en.crimerussia.com/oligarchs/oligarchs-desperately-seeking-a-way-to-recover-capital-from-abroad/  #sanctionspic.twitter.com/9N04HWDDQc
Russian oligarchs mull on taking assets back to country as new US sanctions to be announced soonhttps://en.crimerussia.com/oligarchs/oligarchs-desperately-seeking-a-way-to-recover-capital-from-abroad/ … #sanctions pic.twitter.com/9N04HWDDQc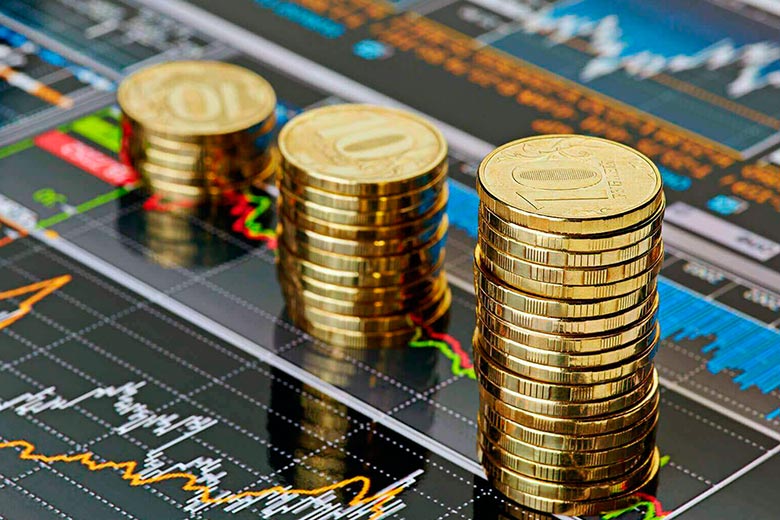 Case of embezzlement in construction of Vostochny Cosmodrome initiated https://en.crimerussia.com/corruption/case-of-embezzlement-in-construction-of-vostochny-cosmodrome-initiated/ pic.twitter.com/h73GFAAAIb
Case of embezzlement in construction of Vostochny Cosmodrome initiatedhttps://en.crimerussia.com/corruption/case-of-embezzlement-in-construction-of-vostochny-cosmodrome-initiated/ … pic.twit