Saved Stories – None
Robert Muellers holiday gift to the American people: even more Trump-Russia indictments

Special Counsel Robert Mueller's investigation into Donald Trump's Russia scandal has become increasingly fruitful over the past five weeks. He's now indicted and arrested four people, including two of Trump's most infamous advisers, two of whom have pleaded guilty and agreed to cooperate with the investigation. Now comes word that even more Trump-Russia indictments may soon be on the way.

We've already documented that the publicly available schedule for the federal court in Washington DC, where Mueller has carried out most of his grand juries to date, has dozens of sealed items on it. Based on the manner in which the case numbers are grouped, they appear to represent sealed indictments against six or seven individuals. Items are only sealed for good reason. Most or all of these indictments are likely against Trump-Russia players. But now something else entirely is playing out in the public view, and it involves one of the names you've already heard.

The attorney for Rick Gates was forced to appear in front of a judge this week because there was a perceived conflict of interest between his representation of Gates and that of another client. For reasons known only to him, the attorney used this as an opportunity to tell the judge that Mueller's team has informed him that even more indictments could be coming against Gates, according to a new CNN report (link). This means Gates would be hit with charges for alleged crimes that Mueller either didn't have ready, or didn't know about, at the time of the arrest. Why does this matter?

By the time the smoke clears, few among the public are going to care or remember what ends up happening to Rick Gates. But it's notable that this is coming almost immediately after Robert Mueller busted Gates' business partner Paul Manafort for having conspired with a Russian spy to try to taint the jury pool. No one knows how Mueller found out about it unless Gates told him. All we know is that more indictments are coming soon. Some are against the same old faces, and some are against even bigger players. Happy holiday.

The post Robert Mueller's holiday gift to the American people: even more Trump-Russia indictmentsappeared first on Palmer Report.
Mike Pompeo just proved why America needs him at the CIA – Washington Examiner
Russia's Influence Spreads – American Spectator

American Spectator

Russia's Influence Spreads

American Spectator

The 

FBI

 has a lot to answer for and ought to itself be investigated. As for the Russians they now have more say in Washington than at any time I can remember. Those in Official Washington who have adopted Hillary's strategy have made Kislyak a powerful 

…  
Press backpedals on Trump collusion charge, focuses on obstruction – Washington Examiner
Obstruction of Justice was Coming from Inside the FBI – FrontPage Magazine
White House: Reports of anti-Trump investigator on Mueller team 'cause a great deal of concern' – Washington Examiner
Trump's Jerusalem decision promises upheaval – CNN
Editorial: Get gangsters out of casinos – Times Colonist
Editorial: Get gangsters out of casinos

Times Colonist

Organized crime

 has reached into B.C. casinos, and the provincial government is trying to root it out. International crime groups are so successful at laundering their money through the province's gaming establishments that one 

intelligence …
The Zarrab Affair: Dark Clouds over Ankara – Gatestone Institute
The Zarrab Affair: Dark Clouds over Ankara

Gatestone Institute

In the text above replace the words "in the Arab world" with "Turkey," and delete the word "Iran" in the preceding line, and one will get a short paragraph "Explaining Turkish President Recep Tayyip Erdogan: A 

Psychological Profile

." A number of high 

…
Mueller's Russia Probe Tops $6.7M So Far – U.S. News & World Report
Three steps Republicans should take to start reining in Trump – Washington Post
Rudy Giuliani – Google News: Witness says Giuliani, Mukasey tried to broker deal for his freedom – NBCNews.com
 Rudy Giuliani – Google News
Witness says Giuliani, Mukasey tried to broker deal for his freedom – NBCNews.com
UK terror attacks: Review reveals what MI5 knew about Manchester, London Bridge and Westminster attackers – The Independent
Government Makes Manafort's Lawyer a Key Witness Against HimHo-hum? – Law.com
US to Recognize Jerusalem as Israel's Capital, Trump Says, Alarming Middle East Leaders – New York Times
With Syria Strikes, Israel Atempts to Send a Message to Trump and Putin – The Weekly Standard
Robert Mueller goes for the jugular

What, you thought this was going to be an article about how Special Counsel Robert Mueller got Michael Flynn to cut a deal? No, that's last week's news, though it's huge, and it's still having cascading ramifications. Instead, as of today, we're looking at a whole new ballgame when it comes to Mueller's approach to Donald Trump. Mueller is now doing what some thought he would never do: he's going squarely after Trump's financial connections to Russia.

Mueller has a subpoena for Donald Trump's financial records to Deutsche Bank in Germany, according to reports today from several major news outlets. This isn't just any bank. For years, Deutsche has been loaning unusually large sums of money to Trump, even after most other banks worldwide had concluded that Trump was too poor of a credit risk. Even after Deutsche fell on its own financial troubles a few years ago, it continued to loan enough money to Trump to keep him afloat.

In January, Deutsche was busted by U.S. and European regulators for laundering billions of dollars of Russian money into the hands of U.S. clients in cities like New York City. At the time, Palmer Report pointed out that this almost certainly meant Deutsche Bank's "loans" to Donald Trump were merely a front for funneling Russian money to him, but we couldn't prove it. Now Robert Mueller is seeking to indeed prove it. But there's more to his subpoena than one might initially think.

Why is Mueller choosing now to go after Deutsche Bank? If we were able to figure out earlier this year that it was how Russia was funneling money to Donald Trump, then Mueller figured it out a long time ago as well. The timing of his subpoena suggests that he has something now which will allow him to use the Deutsche financial records to prove a larger money laundering trail.

Robert Mueller couldn't have gotten this from Michael Flynn; that's a whole different money trail. Paul Manafort could probably provide strong evidence on the Trump-Deutsche-Russia connection, but there's no indication that Manafort has been cooperating since his arrest. This means Mueller must have some other basis for going after Deutsche Bank to get to Trump. What is it? No one knows, and that's the whole point. Mueller has always been three steps ahead. Now he's going for the jugular by proving that Trump really is a financial puppet of Russia.

The post Robert Mueller goes for the jugular appeared first on Palmer Report.
Deutsche Bank asked for Trump accounts – The Australian
Deutsche Bank asked for Trump accounts

The Australian

Germany's largest bank received a subpoena from Mueller several weeks ago to provide information on certain money and credit transactions, the person said, without giving details, adding key documents had been 

handed

 over in the meantime. Deutsche Bank 

…
Survey: two in three Trump supporters want a president who breaks the rules

The latest American Values Survey finds a deepening polarisation, as Trump diehards stay loyal but fractures appear in the Republican party

The spectre of authoritarian leadership has been raised by a survey that shows two in three Donald Trump supporters think America needs a president willing to break rules in order to set the country right.

The eighth annual American Values Survey from the Public Religion Research Institute (PRRI) revealed fractures in the Republican party and deepening polarisation in America.

Related: 'Where did you go, Ivanka?' How the first daughter's family leave plan fizzled

What drove appeal for Trump in the primaries … has been a sense of fear among different groups of Republicans
US arrests at border fell while Ice arrests rose during Trump's first eight months

From Trumps inauguration to the end of September, there was a 40% increase in arrests by Ice and many of those arrested had deep connections in the US
A Top FBI Official Sent Anti-Trump Texts. Does That Discredit the Russia Probe? – POLITICO Magazine
Deportations Of Noncriminals Rise As ICE Casts Wider Net

The number of undocumented immigrants without criminal convictions deported from the U.S. interior rose dramatically in Trump's first year in office.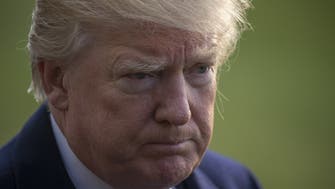 Trump lawyers say judge lacks jurisdiction in defamation lawsuit – Reuters.com
Gregg Jarrett: How an FBI official with a political agenda corrupted both Mueller, Comey investigations – Fox News (blog)