Saved Stories – None
Is John Kelly plotting to take Donald Trump down?

Today we saw the ouster of yet another of Donald Trump's personal allies from the White House, when former Apprentice contestant Omarosa was fired. Her job in the White House was a joke, and she did nothing. As we explained earlier), the controversial nature of her departure looks like it may have been mutually staged. But nonetheless, General John Kelly has managed to dispense with yet another of Trump's pals. It's time to start asking why, and it's time to start looking at the bigger picture when it comes to Trump's other allies that aren't truly allies.Anyone who has been paying close attention has been able to see that Trump's personal attorneys in the Russia scandal aren't really playing on his team. They keep telling him that the investigation is almost over, and that Special Counsel Robert Mueller isn't even really investigating him. They're misleading him because they know its what he wants to hear, which means they're not even bothering to put him in a position to help understand his own best defense options. They're either doing this because they just want to get paid, and they figure it's the best way to remain on the job for as long as possible, or because they truly believe Trump should be ousted.

This seems incredible: the personal attorneys for the "President" of the United States are misleading him in a scandal that's going to end his presidency and ruin his family, and he can't figure it out. Yet all the evidence says that's precisely what's happening. If Trump is that far removed from coherence or reality, it's very easy to believe that John Kelly might be getting away with doing the same thing to him, and perhaps for the same reason: Kelly thinks Trump is unstable and wants him ousted. So let's look at what Kelly has done here.

Upon taking the White House Chief of Staff job, Kelly immediately began ousting every adviser Trump personally liked: Anthony Scaramucci. Steve Bannon. Sebastian Gorka. And now Omarosa. These were Trump's jesters, the ones he talks to, the ones he seeks advice from, the ones he likes and trusts. They're all gone. Other than perhaps Kellyanne Conway, it's no longer clear that Trump has anyone in the White House who's truly on his team (the way things are playing out with them, Ivanka and Jared no longer count). That may be the point.

John Kelly has managed to physically separate Donald Trump from all the people he likes to rely on, the personal allies who have probably been doing the most to keep him upright as everything else continues to fail for him. Kelly hasn't stopped Trump from continuing to post self-defeating tweets. Kelly hasn't tried to reel in Trump's racism, and has instead seemingly tried to steer Trump further in that direction. The case can be made that Kelly isn't doing anything to improve Trump's prospects; all he's done is to isolate Trump from his own people and make him even more miserable and less able to function.

Perhaps John Kelly is merely incompetent at this job. It's difficult to imagine anyone being particularly competent at the task of turning a mentally unstable buffoon into a successful President of the United States. But if Kelly's goal has been to help Trump succeed, he's consistently failed in stunning fashion, and in fact has marched Trump closer to catastrophic failure and thus closer to ouster. It's time to ask if Kelly might be doing it on purpose, because he knows better than anyone that Trump is a mortal danger to the United States of America.

The post Is John Kelly plotting to take Donald Trump down? appeared first on Palmer Report.
The reign of terror when murder was king of New York in the '80s and '90s – New York Post
Donald Trump has his most bizarre Twitter moment yet

Donald Trump has his most bizarre Twitter moment yetDonald Trump has his most bizarre Twitter moment yet


What does this even mean?
Is John Kelly plotting to take Donald Trump down?

Is John Kelly plotting to take Donald Trump down?Is John Kelly plotting to take Donald Trump down?


What is really going on here between John Kelly and Donald Trump?
Donald Trump Jr. endures mammoth nine hour interview over probes into Russian election interference – TVNZ
Comey Uses Social Media Like a Sad MySpace Teen, and I Hate It – VICE
Donald Trump is in freefall

Donald Trump's entire political career has consisted of going from one failure to the next. He ran the most incompetent presidential campaign of all time, but got the nomination anyway. He lost the election by three million votes, but got the White House anyway. He's a serial sexual predator, a career criminal, a traitor, and he's mentally incompetent, but he still hasn't gone off that proverbial cliff to hell just yet. However, something fundamental has changed over these past few days.For starters, Trump is no longer capable of pulling his punches when he knows he occasionally needs to. When his history of sexual assault came into focus late in the campaign, he made the rare move of apologizing for it, because any other response would have been the end of him. When his status as a sexual criminal came back into focus this week, however, he decided to spitefully make the problem worse for himself by posting a sexually harassing tweet about a female Senator. In so doing, Trump has ensured this problem won't go away, and will only snowball for him.

Then came Trump's humiliating loss in Alabama. Sure, we already saw in the last few races that Trump is so toxically unpopular, he actually causes Republican candidates to go down in the polls when he endorses them. But this time around, he went all-in with the Alabama race against the advice of his own party, proved he can't even get anyone elected in a deeply red state, and proved to the GOP that he's going to cause them all to lose in 2018. Whatever kind of blowback the Republicans in Congress may fear from Trump's base if he's ousted, it's now clear that they're facing even bigger blowback if he's not ousted soon.

At this point Donald Trump has zero remaining political muscle, he's more unpopular than a telemarketer selling rabies, and he's lost that little smidgeon of occasional self control that was keeping him in the game. For once in his miserable life, Steve Bannon is right: Trump is going to be ousted by his own party. He's in freefall, and the GOP is only propping him up for the moment because of the tax scam bill. Once that saga is over with, they won't want him anymore and he'll be out.

The post Donald Trump is in freefall appeared first on Palmer Report.
Democrats Deployed Russophile Colluder Against Trump – FrontPage Magazine
Donald Trump – Google News: Why Trump Should Consider a Post-Twitter Presidency – National Review
 Donald Trump – Google News
Donald Trump and Ivanka Trump have a whole new problem

Donald Trump and Ivanka Trump have a whole new problemDonald Trump and Ivanka Trump have a whole new problem


This just got a whole lot uglier for them both
Exposed: Kremlin-Linked Slush Funds Funnelling Money To Syria's Chemical Weapons Financiers – BuzzFeed News
Collusion: How Russia Helped Trump Win the White House by Luke Harding review – The Guardian
Comparing the 'Trump economy' to the 'Obama economy' – Washington Post
Donald Trump Tickles Tweeters With His Curt Message To Omarosa

"Wait come back, we need a shot of you rolling your suitcase out of the board room and getting into the cab."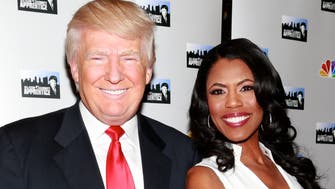 Ivanka Trumps latest move reveals she might actually be the dumbest Trump kid of all

We all know the popular perception by now: Eric Trump is the dumb one who know he's dumb. Donald Trump Jr is the dumb one who thinks he's smart. Ivanka Trump is, relatively speaking, the smart one of the bunch. As it turns out, not so much when it comes to Ivanka. She just revealed that she doesn't know how elections work, or how voting works, or how the post office works, or how time works.Several members of the Trump family tried to cast absentee ballots in last month's election for New York City Mayor. We say "tried" because most of them found a way to screw it up. Melania Trump failed to sign her envelope, thus invalidating her ballot. Jared Kushner requested an absentee ballot but never mailed it in. Donald Trump, in the latest sign that he's gone completely senile, got his own birthday wrong. But that's nothing compared to how Ivanka managed to screw it up.

Ivanka mailed her absentee ballot on election day, according to a New York Daily News report (link). She thought she could put a ballot in the mail on the day of the election, and it would somehow magically arrive in a different part of the country on that same day, and be counted when the polls closed. Does she think the post office has a time machine?

Yes, we're making a point of making fun of Ivanka Trump for a simple mistake. But really, who mails an absentee ballot on election day? At least Kushner had the sense to not bother mailing it in once he realized it was too late. Oh, and did we mention that Donald Trump no longer knows when his own birthday is? America's white trashiest family just keeps finding new ways to look even dumber.

The post Ivanka Trump's latest move reveals she might actually be the dumbest Trump kid of allappeared first on Palmer Report.
Trump Lawyers Seek to Leverage Long-Standing Ties to Mueller – Bloomberg
Russia's Putin, on Track for Easy Re-Election, Laments Dearth of Rivals – U.S. News & World Report
New Year To Bring New Test For Trump Administration On Key Russia Sanctions – NPR
FBI Plot Against Trump – FrontPage Magazine
The Latest: Putin: Trump accusations have hurt US politics – Washington Post
Putin: Trump opponents harm US with 'invented' Russia scandal … – BBC News
felix sater – Google News: Bill Press: Flynn proves Russian investigation not going away – Baltimore Sun
 felix sater – Google News
Memo to bullying doctors: Heal thyselves – Toronto Star

Toronto Star

Memo to bullying doctors: Heal thyselves

Toronto Star

At the same time, experts say bullying contributes to doctors' 

mental health

 problems and burnout. Bad behaviour among doctors is believed to be carried out by a small fraction of physicians. Their actions, though, are aimed not only at other doctors

…
Top Democrats Say Trump's Justice Department Helped Undermine the Mueller Investigation – Mother Jones
Putin: Why do you have this spy hysteria, this Russian meddling hysteria?