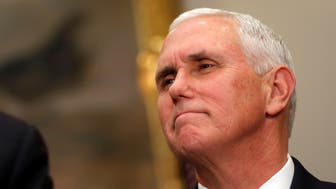 Saved Stories – None
Trump says he is not planning to fire Mueller as Republican attacks increase – The Guardian
Putin Thanks Trump for Intelligence About Planned Terror Attack – Wall Street Journal
Trump year one: better scorecard than predicted – Financial Times

Financial Times

Trump year one: better scorecard than predicted

Financial Times

  
Larry Sabato, a University of Virginia politics professor, said Mr Trump had also made progress on his agenda in ways that were less obvious. Most people don't follow federal rulemaking, but Trump and company are deconstructing the regulatory system …
Why America's business leaders aren't speaking out about Trump – NBCNews.com
Democrats see plot to fire Mueller in escalating GOP attacks – Politico
Trump lawyer accuses Mueller of improperly obtaining transition emails – NBCNews.com
Donald Trumps lazy incompetence directly led to Robbert Mueller getting his emails

Donald Trump isn't merely an illegitimately elected president with authoritarian ambitions and personal loyalty to a foreign enemy. He's also lazily incompetent. He spends most of his time watching cable news or playing golf. He hasn't bothered to fill numerous crucial government positions. He's surrounded himself with sycophantic staffers who are as bumbling as he is. Now it turns out Special Counsel Robert Mueller got a major leg up on Trump because of that lazy ineptitude.

Last night it was revealed that all along, Mueller has secretly had every Trump transition team email. He was interviewing Trump's people about the Trump-Russia scandal, not because he wanted to learn something from them, but because he wanted them to incriminate themselves by lying about what was in those emails. So how did Mueller get the fifty thousand emails in question? He simply asked the General Services Administration to turn them over. Trump had put one of his own people in place at the GSA, presumably in order to specifically stop this kind of thing from happening. Then the guy got sick and died.

According to various major media outlets, Mueller asked the GSA for the emails in question back in August. Back in May, Trump had appointed Richard W. Beckler, one of his own loyalists, as the General Counsel of the GSA (link). It would have been Beckler's job to fight back against Mueller in the name of preventing those emails from being turned over. But when Beckler became seriously ill and could no longer show up for the job, neither Trump nor his people bothered to put another loyalist in his place (link). This allowed Mueller to get what he wanted without any hassle.

If Donald Trump and his handlers had been on top of this, they might have been able to significantly delay Robert Mueller's acquisition of the incriminating emails in question. Instead, Mueller has had them for months. For that matter, Trump and his people are so clueless, they weren't even aware that the GSA had turned them over. That ineptitude may prove to be Trump's undoing.

The post Donald Trump's lazy incompetence directly led to Robbert Mueller getting his emails appeared first on Palmer Report.
As multiple Fox News figures suggest the FBI is corrupt, Chris Wallace says that no one is attacking the FBI as an … – Media Matters for America
Trump says he is not considering firing Mueller – CNN
Trump calls investigation into transition emails 'very sad,' but says he won't fire Mueller – USA TODAY
Russian oligarchs sue Trump dossier producer for becoming 'collateral damage' in smear campaign – Washington Times
Donald Trump and his goons have their new DOJ scapegoat, and its not Robert Mueller

Donald Trump's advisers, surrogates, family members, and Republican allies in Congress have spent the past week frantically trying to smear the reputation of Special Counsel Robert Mueller. They're panicking at the idea that Mueller is moving closer to exposing Trump's wide array of serious crimes. But thus far there is no basis for believing that Trump is actually gearing up to try to fire Mueller, which he can't directly do anyway. Instead, Trump and his people are firmly targeting a different key figure at the Department of Justice.

The clues have been in plain sight for days. Congressman Trey Gowdy, who was on the Trump transition team and is likely panicking over the transition emails that Mueller has his hands on, has spent the week making up phony scandals about Mueller. But when it came down to it, Gowdy arrogantly bragged that he actually believes Trump is going to fire Deputy FBI Director Andrew McCabe. He's far from the only one who thinks McCabe is about to take the fall.

Over the past few days Donald Trump Jr has tweeted or retweeted several false and disparaging claims about McCabe. These people have no poker face at all, because they're telegraphing that Donald Trump is gearing up to fire McCabe. How did he become the scapegoat? Trump has spent months tweeting phony claims about McCabe being some kind of paid Hillary Clinton shill, which he presumably heard about from Fox News or another propaganda source.

Donald Trump would surely like to fire Robert Mueller. But he knows that firing James Comey was what led to Mueller's appointment to begin with, and he presumably has some understanding that firing Mueller would be likely to backfire in similar fashion. He might also have to fire half the DOJ in order find someone there who is willing to fire Mueller. So it appears his handlers are steering him toward firing McCabe instead, which will let him fulfill his desire for blood.

The post Donald Trump and his goons have their new DOJ scapegoat, and its not Robert Muellerappeared first on Palmer Report.
House panel to interview publicist Rob Goldstone, Rep. Wasserman Schultz on Monday – CNN
Families Of Americans Imprisoned In Egypt Pin Their Hopes On … Mike Pence?

The vice president stops in Cairo this week. Advocates for two detainees have reached out to the National Security Council 11 times this year without a response.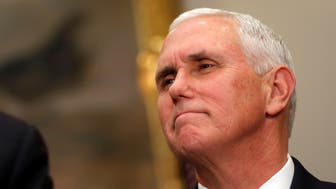 Robert Mueller also has Donald Trump teams laptops and cellphones. Heres what that means.

Over the past twelve hours, the Trump-Russia scandal has taken a series of twists and turns, largely focused on the revelation that Special Counsel Robert Mueller has had the Trump transition teams emails all along. These emails likely incriminate quite a number of Trumps current and former people. But an overlooked detail in the story may prove to be the most crucial of all: Mueller also has the Trump teams laptops and cellphones.

Heres the relevant passage from Reuters, which well quote here for the purpose of dissecting whats really going on here: The FBI had requested the materials from GSA staff on Aug. 23, asking for copies of the emails, laptops, cell phones and other materials associated with nine members of the Trump transition team responsible for national security and policy matters. (link). So what are we looking at? First, it means Mueller has copies of all the data and history on the laptops and cellphones used by the Trump transition team. This provides far broader avenues for evidence gathering than mere emails.

If Trumps people were their usual sloppy selves, its unlikely that they wiped (or sufficiently wiped) the devices they had been using. This means Mueller would have access to every word processing document they typed, and perhaps access to personal email accounts that were being used on those laptops. The cellphones would not provide recordings of transition team phone conversations, but would have call histories, and potentially copies of voicemails. This is just the beginning.

Reuters says that Robert Mueller was targeting nine people on the Trump transition team in particular. Who are they? National security and policy matters could be interpreted in a few different ways. While this is not an indicator of guilt, here is a partial list of some Trump transition team members whose  officials titles could fit the above description: Michael Flynn, Mike Pence, Rudy Giuliani, Reince Priebus, and Jeff Sessions. Flynn has already cut a plea deal.

The post Robert Mueller also has Donald Trump teams laptops and cellphones. Heres what that means.appeared first on Palmer Report.
Trump's administration's seven banned words are an attack on science – CNN
The President Plays With Matches And The Whole World Burns – HuffPost
The President Plays With Matches And The Whole World Burns

California is ready to explode in flames. Sort of like the whole world in the age of Trump.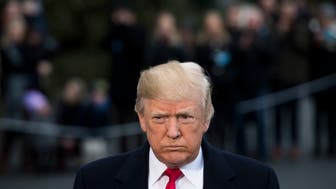 One year in, Trump tries to define his national security strategy to fit his 'America first' vision – Los Angeles Times
The Tax Cut And The Fake Trump Boom

Will Donald Trump and the Republican tax bill take political credit for the boom of 2017-18?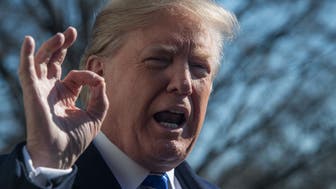 If Trump delivers on the economy, he will gallop into a second term – The Times
Trump: 'No, I'm not' firing Mueller, as allies step up attacks on special counsel probe – Los Angeles Times
Jared Kushner is at the center of Robert Muellers secret Trump-Russia emails

Special Counsel Robert Mueller has secretly had all of the Trump transition team's emails all along, and it spells bad news for a whole lot of people in Donald Trump's orbit. Reuters is reporting that Mueller has been targeting at least nine transition team members, without naming any names. Axios, however, is naming just one name when it comes to the emails in question: Jared Kushner. This looks to be even worse for him than you might think.

Here's how Axios characterized the revelation: "Special Counsel Robert Mueller has obtained many tens of thousands" of Trump transition emails, including emails of Jared Kushner" (link). It then goes on to explain that Mueller has obtained emails that include "sensitive exchanges." So what precisely does he have? We don't know yet, but Kushner sure does. That leads to a rather obvious question. When Kushner recently began looking to hire a crisis management public relations firm, was it because he knows what's coming?

Here's how Congressman Ted Lieu initially characterized the news about Kushner trying to hiring a crisis firm: "The only reason Jared Kushner would hire a crisis public relations firm is because … wait for it … A CRISIS IS ABOUT TO HAPPEN TO HIM. Also, anyone who needs a crisis firm should not have a security clearance. Oh, and Crown Prince of Saudi Arabia, you backed the wrong person." After the other shoe dropped, Lieu piled on: "I wonder if Jared Kushner looking to hire a crisis public relations firm is related to him finding out Mueller has all his .gov emails? Also, why does Kushner still have a security clearance?"

When Robert Mueller gave Michael Flynn a lenient plea deal two weeks ago, it could only have been because Flynn provided strong evidence against one or more bigger fish in the Trump-Russia scandal. There are only a very small handful of bigger fish than Flynn: Donald Trump, Mike Pence, Jeff Sessions, and Jared Kushner. Is Kushner panicking because of what Flynn knows about him, or because of what's in those emails, or both?

The post Jared Kushner is at the center of Robert Mueller's secret Trump-Russia emails appeared first on Palmer Report.
Trump and allies are trying to destroy Mueller – WTHITV.com
Trump and allies are trying to destroy Mueller

WTHITV.com

Peter Carr, a Mueller spokesman, made a statement soon after the allegation emerged: "When we have obtained emails in the course of our ongoing 

criminal investigation

, we have secured either the account owner's consent or appropriate criminal process 

…
FBI and Justice Dept. officials might be investigated for Trump bias – Raw Story