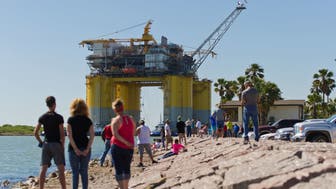 Saved Stories – None
Report: Mueller Probe Looking At RNC's 2016 Digital Operations – TPM
Mueller's team to question former RNC officials on Russia – Axios – Axios
Who the hell is @RVAwonk and how is she cracking the Kremlin's code? – National Observer
Information agency Cambridge Analytica questioned over involvement in Trump election marketing campaign – Kaplan Herald
Trump's Social Media Director Now Part of Senate's Russia … – Newsweek
Donald Trumps social media guy Dan Scavino is in big trouble after all

Four weeks ago, Palmer Report pointed out that the Donald Trump administration had seemingly picked a new fall guy in the Trump-Russia scandal. Trump's Social Media Director Dan Scavino was suddenly thrown into the fire in two different ways within a matter of days, suggesting he was the next to be sacrificed as Trump and his inner circle struggle to survive the scandal. Now it turns out Scavino is in big trouble after all, at least in the eyes of the Senate Judiciary Committee.Officially, Scavino's job is simply to run Trump's social media. He writes the generic promotional tweets that appear on Trump's account, announcing events or plugging video clips. But it appears he may have been unofficially doing much more. Senator Dianne Feinstein, the ranking member of the Senate Judiciary Committee, now says that Scavino "may have corresponded with Russian nationals regarding Trump campaign social media efforts" according to a new Mother Jones report (link). So what does she know that we don't?

That's not yet entirely clear. But let's take a look at the two strange instances in which Dan Scavino was pushed to the forefront in December. First there was the report that after Donald Trump Jr's meeting with Russian government representatives, his pal Rob Goldstone who set up the meeting continued to communicate about it with Scavino (link). Why Scavino of all people? No one knew at the time.

Then came Kellyanne Conway's assertion that after Donald Trump's attorney supposedly wrote an incriminating tweet, it was Dan Scavino who worked with the attorney to get the tweet posted to Trump's account. So according to Trump's allies, Scavino was a point man for Trump-Russia communications, and he was working with Trump's Russia attorneys. Is Scavino dirty, or is the Trump campaign trying to set him up as a scapegoat? The Senate appears to know the answer, and it'll come out eventually.

The post Donald Trump's social media guy Dan Scavino is in big trouble after all appeared first on Palmer Report.
Donald Trump – Google News: Trump Bannon row: Lawyers seek to halt book's release – BBC News
 Donald Trump – Google News
Trump Taps Former Giuliani Partner As Preet Bharara Replacement – Clarkstown Daily Voice
Rudy Giuliani – Google News: Trump Taps Former Giuliani Partner As Preet Bharara Replacement – White Plains Daily Voice
 Rudy Giuliani – Google News
Significant evidence shows Russia interfered with US election on Trump's behalf – Paris Post Intelligencer
The left's delusional comparison of Trump administration to Iran's regime is insulting and counterproductive – Yellowhammer News
Mexican Cartel Leader Quietly Released from Prison Despite Murder, Cop Impersonation – Breitbart News
Trump Administration Eyes The Whole Pie In New Offshore Drilling Plan

The president looks to open Arctic, Atlantic and Pacific oceans in his push for an America-First Offshore Energy Strategy.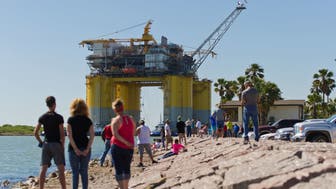 Top House Conservatives Just Called on Attorney General Jeff Sessions to Resign – Independent Journal Review
Justice Department reopens Hillary Clinton email investigation – Washington Examiner
Four Days Into 2018 And The Resistance Is Surging

Trans people are enlisting in the military. Trump's voter fraud commission is dead. And Steve Bannon has instigated an alt-right civil war. Happy New Year.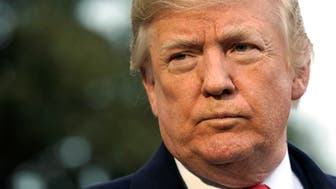 Trump promised he'd hire "only the best people." How'd that work out? (Kaufman) – The News Journal
Kurdish party leader, jailed in Turkey, to step down – CT Post
Kurdish party leader, jailed in Turkey, to step down

CT Post

11 congress in a letter made public by his Peoples' Democratic Party, or HDP, on Thursday. The popular politician was jailed along with close to a dozen other HDP lawmakers last year. Prosecutors are seeking a total of 142 years in prison for him on 

…and more »
Late-night hosts on Trump and Bannon: 'The rats are eating their young'

Comics, including Stephen Colbert and Jimmy Kimmel, discussed a new book reporting Steve Bannons attacks on Donald Trump Jr and Jared KushnerLate-night hosts on Wednesday discussed the revelations in a new tell-all book by the reporter Michael Wolff about the Trump campaign and administration.

Related: Late-night on Trump: not since Harrison Ford was president have we felt so safe

Related: Did anyone else, just for a second, side with Steve Bannon? | Emma Brockes
Iran unrest: it's the economy, stupid, not a cry for freedom or foreign plotters | Simon Tisdall

World leaders trying to exploit the narrative around the protests ignore the real economic problems being faced by ordinary peopleThe street protests across Iran, which were reportedly petering out on Thursday, have been interpreted over the past week in various conflicting and dramatic ways to suit the policy agendas, prejudices and stereotypes of competing forces inside and outside the country.

But as a growing number of senior Iranian officials, including the president, Hassan Rouhani, now admit, the principal driving force behind the unrest is no mystery: its the economy, stupid, as James Carville used to say. The problem is less about the rule of the mullahs, more about the price of mutton.

Related: How Donald Trumps tweets help Irans supreme leader | Sanam Vakil
felix sater – Google News: Forget Treason. Money Laundering Is Serious. – Bloomberg

Bloomberg

Forget Treason. Money Laundering Is Serious.

Bloomberg

The family's recent departure from its ill-fated Trump SoHo hotel project, and its partnership with career criminals like 

Felix Sater

, are reminders of how problematic some of those deals will be in the context of Mueller's investigation. While Trump 

…and more »
 felix sater – Google News
Forget Treason. Money Laundering Is Serious. – Bloomberg

Bloomberg

Forget Treason. Money Laundering Is Serious.

Bloomberg

The family's recent departure from its ill-fated Trump SoHo hotel project, and its partnership with career criminals like 

Felix Sater

, are reminders of how problematic some of those deals will be in the context of Mueller's investigation. While Trump 

…and more »
Trump on Bannon compliment: He changed his tune pretty quick
President Trump spoke publicly Thursday about his nasty feud with former senior aide Stephen K. Bannon, noting that the Breitbart News executive had praised him on a radio show a night earlier. He called me a 'great man' last night, Trump told reporters at the White House, ahead of a meeting with Republican senators on immigration. […]
Steve Bannon is going to be Robert Mueller's greatest asset in the Trump-Russia investigation – The Independent
The Times Rides to Mueller's Rescue – Rasmussen Reports