Saved Stories – None
The Steele dossier, explained – Vox
GOP Senators Recommend Criminal Charges Against Trump Dossier Author – HuffPost
GOP Senators Recommend Criminal Investigation Of Trump Dossier Author

It's the Judiciary Committee's first public criminal referral in the Russia investigation.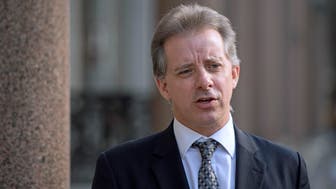 Republicans Are Weaponizing Law Enforcement Against Trump's Enemies – New York Magazine
Donald Trump would love to have this tweet back about Steve Bannon

Donald Trump is now launching a public all-out assault on Steve Bannon, his former campaign CEO and former White House Chief Strategist. Trump is outraged that Bannon is accusing him and his son of a "treasonous" plot with Russia. He's threatening to sue Bannon. He's attacking Bannon's physical appearance. He's also insisting that Bannon played little or no role in his campaign or administration but that last part is a problem for him.Here's what Trump has tweeted about Bannon over the past twenty-four hours: "I authorized Zero access to White House (actually turned him down many times) for author of phony book! I never spoke to him for book. Full of lies, misrepresentations and sources that dont exist. Look at this guys past and watch what happens to him and Sloppy Steve!" He added "The Mercer Family recently dumped the leaker known as Sloppy Steve Bannon. Smart!" Trump also released a statement claiming that Bannon's involvement was minimal, and that he played no real role in Trump's success. So let's take a look at what Trump used to tweet about Bannon.Back on August 19th, the day that Trump forced Bannon out of the White House for still-fuzzy reasons, Trump tweeted this: "I want to thank Steve Bannon for his service. He came to the campaign during my run against Crooked Hillary Clinton – it was great! Thanks S." That wasn't enough, so he kept going later in the day: "Steve Bannon will be a tough and smart new voice at Breitbart News…maybe even better than ever before. Fake News needs the competition!"

It's not simply that Donald Trump is changing his tune about Steve Bannon and contradicting himself. At the time, it seemed Trump was overcompensating by lavishing Bannon with praise even while firing him, for fear that Bannon might retaliate. In hindsight, the earlier tweets suggest that Trump was indeed afraid that Bannon would rat him out for treason, which is precisely what's now happened.

The post Donald Trump would love to have this tweet back about Steve Bannon appeared first on Palmer Report.
Donald Trump would love to have this tweet back about Steve Bannon

Donald Trump would love to have this tweet back about Steve BannonDonald Trump would love to have this tweet back about Steve Bannon


Donald Trump's earlier tweets about Steve Bannon hint at what Trump is so afraid of
White House says Wolff never interviewed Trump for book  video

The White House press secretary, Sarah Sanders, tells Fox and Friends that Michael Wolff never interviewed president Trump, saying that he repeatedly begged to see the president. Wolff says he absolutely spoke with TrumpContinue reading…
Republican Senators Target Christopher Steeleand the Reason Is Obvious – Mother Jones
Kim Sengupta: The Trump-Bannon explosion – Gulf Today
Kim Sengupta: The Trump-Bannon explosion

Gulf Today

Bannon appears to have been following the investigation closely. The Weissman he mentions is Andrew Weissmann, who has joined Mueller's team. Nineteen years ago as a prosecutor he cut a deal with 

Felix Sater

 (aka Felix Sheferovsky) a Russian-born 

…and more »
Russia investigation a challenge for US-Moscow relations, Tillerson says – CNN
Rep. Devin Nunes plays defense for Trump by going on hard offense against Justice Department – Los Angeles Times
At least six of Donald Trumps key White House staffers are on verge of resigning

Donald Trump is continuing to publicly insist that Michael Wolff's new insider book about his administration is "phony" and worse. But behind the scenes, things are playing out in a manner that's highly consistent with the chaotic and toxic mess which Wolff portrayed. More specifically, a whole lot of Trump's key people are now preparing to exit the building, not because of the book, but because of the kind of environment the book portrays.In a new article from Axios, the final paragraph reveals how things are really shaping up in the Donald Trump administration: "More than half a dozen of the more skilled White House staff are contemplating imminent departures." So why are they bailing? "Many leaving are quite fearful about the next chapter of the Trump presidency." (link). So just who is set to bail on Trump?That's a good question. The article identifies these people as "skilled staffers, as opposed to advisers. So we're talking about key people, but probably not any household names. At this point most of Trump's advisers are gone anyway. There have been so many high profile resignations and firings, with so few of them having been replaced, the list of Trump's remaining advisers is startlingly short. Aside from John Kelly, Sarah Huckabee Sanders, Hope Hicks, and Kellyanne Conway, it's difficult to point to key advisers who are still on the job, outside of Trump's own family members.

So now we await the resignations of these six or more key people from Donald Trump's White House. Keep in mind that if six are telling a reporter that they're preparing to resign, there are probably a whole lot more who are silently preparing to do so. Presumably they don't want to continue working in a toxic and criminal environment, they don't want to stick around as the criminal investigation closes in, and perhaps they don't think Trump is going to make it much longer anyway.

The post At least six of Donald Trump's key White House staffers are on verge of resigning appeared first on Palmer Report.
Donald Trump and narcissism: What's behind his big ego? – Deutsche Welle
5 Stories You Might've Missed While Following That Bombshell Book On Trump's White House

Its hard to keep up with the news these days.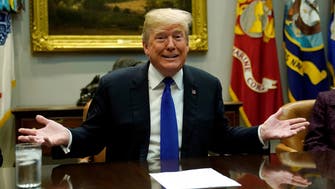 RUSSIA'S HACKING OF THE DEMOCRATIC NATIONAL COMMITTEE – East County Magazine
Marijuana stocks tumble after Jeff Sessions announces pot crackdown – Washington Post
Roger Stone says Mueller will bring charges against president "almost immediately" – Orlando Weekly (blog)
"Im done with all these lies: Donald Trumps data director Brad Parscale has angry meltdown

In the wake of Michael Wolff's humiliating new insider look at Donald Trump's criminal and failing White House, a number of Trump's own people are reacting in a rather outsized manner. Among them is Trump campaign data director Brad Parscale, who has spent all day staging an angry meltdown on Twitter while hurling serious accusations at various people, suggesting he's feeling the pressure himself.Parscale is decidedly on Trump's side, based on his words today, yet he's throwing a number of other Trump campaign people under the bus. The trouble: it's difficult to figure out precisely whom he's targeting. For instance there's this tweet: "Truth: Jared Kushner and Eric Trump were joint deputy campaign managers to Donald Trump. Nobody else. Not one person made a decision without their approval. Others just took credit for this familys amazing ability. Im done with all these lies. They will be embarrassed!" Wait, since when was Eric Trump doing anything? And who specifically, beyond Wolff, is being accused of lying here?A subsequent tweet offers a hint. Parscale posts a passage from Wolff's book about the data deal between the RNC and the Trump campaign, and refutes it thusly: "Bannon and Conway had nothing to do with this. Eric Trump and I inked this deal. The entire campaign was setup before their arrival." So he's attacking Steve Bannon, which is no surprise after this week's remarks, but he's also attacking Kellyanne Conway, who has been laying low throughout all of this.

In short, Brad Parscale is now specifically defending Donald Trump and his family, while trying to cast the blame on pretty much everyone who is not a member of the Trump family. Investigators have already pegged Parscale as a witness or suspect in the Trump-Russia scandal. Is he siding with the Trump family because he's looking for a pardon, or is he just this blindly loyal to a crime family who didn't even bother to give him a White House job?

The post "I'm done with all these lies": Donald Trump's data director Brad Parscale has angry meltdownappeared first on Palmer Report.
The Wildest Moments From Fire And Fury, The Trump Book Everyone Is Talking About

We read the highly anticipated book, so you didnt have to.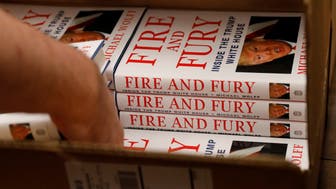 The FBI is investigating the Clinton Foundation – Washington Post
Republican Senators Raise Possible Charges Against Author of Trump Dossier – New York Times
Michael Wolff's explosive book on Trump: the key revelations

Tell-all offers insiders view of White House amid infighting, scrutinising the presidents inner circle, his intellect and his hair

Washington DC, the media, a panicked White House and an incredulous American public were rocked on Wednesday morning when the Guardian published the first details of Michael Wolffs new book, Fire and Fury: Inside the Trump White House.

Related: Fire and Fury: Inside the Trump White House review tell-all burns all
Stay out of it! Russia tells Trump to leave North Korea negotiations without meddling – Express.co.uk
A heap of legal trouble for Trump and Sessions – Washington Post
Michael Wolff defends book and says of Trump: 'To quote Steve Bannon: He's lost it'
Author of Fire and Fury says he stands by absolutely everything in the book
The author of an explosive new book about Donald Trumps first year in office has said he stands by his reporting and that the presidents threat of legal action is only boosting his sales.
Related: Lady in red? Trump told to see China president as woman to help pronounce name
He has a need for immediate gratification. Its all about him. He just has to be satisfied in the moment
WATCH: @SavannahGuthries full interview with Fire and Fury author @MichaelWolffNYCpic.twitter.com/pNUWx4nGbJ
Related: 'Bannon may already be cooperating with Mueller': tell-all book shifts frame of Russia inquiry