Mike Nova's Shared NewsLinks
How to help the family of the fallen Pierce County sheriff's deputy – Seattle Times
---
фсб зарубежные операции – Google Search
| | |
| --- | --- |
| | mikenova shared this story from ÃÂÃ à ± à ·à °ÃÂÃƒà ±à µà ¶à ½ÃÂà µ à ¾à ¿à µÃÂà °ÃÂà ¸à ¸ – Google News. |
---
Российская Газета
–
Dec 19, 2017
Разговор Директора ФСБ России А. Бортникова с главным редактором "Российской газеты" В. Фрониным состоялся накануне Дня работников …. В середине 1920-х годов в результате длившихся несколько лет операций "Синдикат-2" и "Трест" чекисты пресекли подрывную деятельность …
Рамблер/новости
–
Dec 13, 2017
Несмотря на то, что американские фирмы в области кибербезопасности иногда оказывают техническую помощь ФБР в уголовных расследованиях, связь между «Лабораторией Касперского» и ФСБ удивляет многих зарубежных экспертов. Сообщается, что ФСБ использовала информацию, …
Федеральное агентство новостей No.1
–
Dec 20, 2017
По словам главы государства, на сегодняшний день ФСБ «переигрывает» многие зарубежныеспецслужбы. «Знаю, какую … Именно такие качества, как утверждает Путин, демонстрировали российские спецслужбы, обеспечивая проведение антитеррористической операции в Сирии.
5 reasons to worry Trump is undermining the Justice Department's independence – Vox
---
The Decline of Anti-Trumpism – The New York Times – New York Times
---

New York Times

The Decline of Anti-Trumpism – The New York Times

New York Times

Let me start with three inconvenient observations, based on dozens of conversations around Washington over the past year: First, people who go into the White House to have a meeting with President Trump usually leave pleasantly surprised. They find 

…
Is Trump mentally fit? Don't count on his physical to tell you – Politico
---
Everything hits the fan
---
Right now Donald Trump is missing the good old days of last week, when it was only Steve Bannon who had gone rogue against him. It's difficult to figure out how much of this is a snowball effect and how much of it may be happenstance, but at this rate Trump's entire world is caving in on him from within. Now everyone from Ivanka Trump to Brad Parscale to Sebastian Gorka on down is suddenly finding ways to play for the other team, whether because they're trying to distance themselves or because they're all simply very rapidly losing what they barely ever had to begin with.
It would have been devastating enough if the story was simply that Bannon was accusing Trump and his son of a "treasonous" plot with the Russians. That's profoundly ugly, and unprecedented in the modern presidency. Since when does a former White House Chief Strategist fire back with accusations of literal treason? But then came Brad Parscale's bizarre tweet in which he repeatedly insisted that nothing happened in the campaign without the approval of Jared Kushner and Eric Trump (wait, a minute, Eric?). Was Parscale trying to help these two by making them look powerful, or trying to throw them under the bus by assigning the Russia plot decision-making to them? It quickly got worse.
Sebastian Gorka, Trump's former resident White House white supremacist and goatee model, seemed to try to defend Trump against Michael Wolff's book, but instead ended up confirming that Trump was lying about Wolff being given insider access. Stephen Miller went on CNN and offered up such a demented defense of Trump complete with getting kicked off the air and kicked out of the building that he had to have known he was hurting Trump in the process. Then Lindsey Graham, Trump's inexplicable new puppet, went on The View and wandered totally off script by defending Robert Mueller.
After everything else had hit the fan from within for Donald Trump, last night Ivanka Trump jumped on Twitter and appeared to endorse Oprah for President. Why on earth would she endorse her own father's potential 2020 competitor? Then again, at this point we all know Donald Trump won't still be in office by 2020 to run for reelection anyway.
The post Everything hits the fan appeared first on Palmer Report.
David Cameron thought Barack Obama was a narcissist, says ex … – Telegraph.co.uk
---
"Fire and Fury" sparks talk about Trump's mental fitness
---
January 8, 2018, 6:33 PM | "Fire and Fury" author Michael Wolff says members of the president's inner circle are concerned about his unpredictablity and temper. But as CBS News chief White House correspondent Major Garrett reports, this isn't the first …
Trump likely to be interviewed over Russia probe – ANI News
---

ANI News

Trump likely to be interviewed over Russia probe

ANI News

The intelligence community believes that the 

Russian

 government was engaged in electoral interference during the 2016 US presidential election. A January 2017 assessment by the Office of the Director of National Intelligence stated that 

Russian …
The Decline of Anti-Trumpism – The New York Times
---
I sometimes wonder if the Invisible White House has learned to use the Potemkin White House to deke us while it changes the country.
I mention these inconvenient observations because the anti-Trump movement, of which I'm a proud member, seems to be getting dumber. It seems to be settling into a smug, fairy tale version of reality that filters out discordant information. More anti-Trumpers seem to be telling themselves a "Madness of King George" narrative: Trump is a semiliterate madman surrounded by sycophants who are morally, intellectually and psychologically inferior to people like us.
I'd like to think it's possible to be fervently anti-Trump while also not reducing everything to a fairy tale.
The anti-Trump movement suffers from insularity. Most of the people who detest Trump don't know anybody who works with him or supports him. And if they do have friends and family members who admire Trump, they've learned not to talk about this subject. So they get most of their information about Trumpism from others who also detest Trumpism, which is always a recipe for epistemic closure.
The movement also suffers from lowbrowism. Fox News pioneered modern lowbrowism. The modern lowbrow (think Sean Hannity or Dinesh D'Souza) ignores normal journalistic or intellectual standards. He creates a style of communication that doesn't make you think more; it makes you think and notice less. He offers a steady diet of affirmation, focuses on simple topics that require little background information, and gets viewers addicted to daily doses of righteous contempt and delicious vindication.
We anti-Trumpers have our lowbrowism, too, mostly on late-night TV. But anti-Trump lowbrowism burst into full bloom with the Wolff book.
Wolff doesn't pretend to adhere to normal journalistic standards. He happily admits that he's just tossing out rumors that are too good to check. As Charlie Warzel wrote on BuzzFeed, "For Wolff's book, the truth seems almost a secondary concern to what really matters: engagement."
The ultimate test of the lowbrow is not whether it challenges you, teaches you or captures the contours of reality; it's whether you feel an urge to share it on social media.
In every war, nations come to resemble their enemies, so I suppose it's normal that the anti-Trump movement would come to resemble the pro-Trump movement. But it's not good. I've noticed a lot of young people look at the monotonous daily hysteria of we anti-Trumpers and they find it silly.
This isn't just a struggle over a president. It's a struggle over what rules we're going to play by after Trump. Are we all going to descend permanently into the Trump standard of acceptable behavior?
Or, are we going to restore the distinction between excellence and mediocrity, truth and a lie? Are we going to insist on the difference between a genuine expert and an ill-informed blow hard? Are we going to restore the distinction between those institutions like the Congressional Budget Office that operate by professional standards and speak with legitimate authority, and the propaganda mills that don't?
There's a hierarchy of excellence in every sphere. There's a huge difference between William F. Buckley and Sean Hannity, between the reporters at this newspaper and a rumor-spreader. Part of this struggle is to maintain those distinctions, not to contribute to their evisceration.
Mueller Conveys Interest in Questioning Trump: Source
---
Special counsel Robert Mueller's team of investigators has expressed interest in speaking with President Donald Trump as part of a probe into potential coordination between Russia and the Trump campaign, a person familiar with the matter said Monday.
The prospect of an interview with the president has come up in recent discussions between Mueller's team and Trump lawyers, but no details have been worked out, including the scope of questions that the president would agree to answer if an interview were to actually take place, according to the person. The person spoke to The Associated Press on condition of anonymity to discuss the ongoing investigation.
When or even if an interview would occur was not immediately clear, nor were the terms for the interview or whether Trump's lawyers would seek to narrow the range of questions or topics that prosecutors would cover. Trump's lawyers have previously stated their determination to cooperate with Mueller's requests.
It's not surprising that investigators would ultimately seek to interview the president given his role in several episodes under scrutiny by Mueller. Any interview of Trump would be a likely indication that the investigation was in its final stages — investigators typically look to interview main subjects in their inquiries near the end of a probe.
Flynn Pleads Guilty to Making False Statements to FBI
Former national security adviser Michael Flynn has pleaded guilty to a count of making false statements to the FBI. He is the fourth person charged in special counsel Robert Mueller's investigation into Russia's involvement in the 2016 presidential election.
(Published Friday, Dec. 1, 2017)
Mueller for months has led a team of prosecutors and agents investigating whether Russia and Trump's Republican campaign coordinated to sway the 2016 election, and whether Trump has worked to obstruct an FBI investigation into his aides, including by firing the FBI director, James Comey.
Comey has said that several months before he was dismissed, Trump told him he hoped he would end an investigation into his former national security adviser, Michael Flynn.
Mueller's team recently concluded a series of interviews with many current and former White House aides, including former chief of staff Reince Priebus and the president's son-in-law, Jared Kushner.
Four people have been charged so far, including Flynn, who pleaded guilty in December to lying to the FBI about his conversations with the Russian ambassador. Former campaign chairman Paul Manafort was indicted on charges tied to foreign lobbying work.
Peter Carr, a spokesman for Mueller, declined to comment, as did Trump lawyers John Dowd and Jay Sekulow.
Trump did not rule out the possibility of being questioned by Mueller when asked about it at a news conference Saturday. He said there had been "no collusion" and "no crime."
'Late Night': O'Donnell Says She's Getting a Mueller Tattoo
After the recent indictments in the Russia investigation, Rosie O'Donnell tells special counsel Robert Mueller to "keep doing what you're doing" and jokes that she'll be getting a Mueller tattoo right above her heart.
(Published Friday, Nov. 3, 2017)
"But we have been very open," Trump said. "We could have done it two ways. We could have been very closed and it would have taken years. But you know, it's sort of like, when you've done nothing wrong, let's be open and get it over with."
A White House spokesman pointed to a statement from White House lawyer Ty Cobb saying the White House doesn't publicly discuss its conversations with Mueller but was continuing to cooperate "in order to facilitate the earliest possible resolution."
Associated Press writer Chad Day contributed to this report.
Copyright Associated Press
mueller – Google Search
---
Chicago Tribune
–
2 hours ago
Special counsel Robert Mueller has raised the likelihood with President Donald Trump's legal team that his office will seek an interview with the president, triggering a discussion among his attorneys about how to avoid a sit-down encounter or set limits on such a session, according to two people familiar …
Today's Headlines and Commentary
---
Over the past week, the White House aggressively responded to concerns about President Donald Trumps mental competency raised by the book Fire and Fury, prompting former chief strategist Stephen Bannon to walk back comments attributed to him in the book, the New York Times reports. Quotes in the controversial tell-all raised questions about Trumps ability to execute the functions of his office and the applicability of the 25th Amendment, which, among other things, allows for the transfer of the presidents power to the vice president if the vice president and a majority of the presidents cabinet or a congressionally created body determine he is unable to perform his duties. Officials such as CIA Director Mike Pompeo expressed full faith in the president over the weekend. Politico has more on the 25th Amendment and its unlikely application.
Special Counsel Robert Mueller may seek to interview Trump, spurring discussions among Trumps lawyers about how a sit-down interview could be avoided or kept within strict limits, the Washington Post reports. Muellers team could conduct the interview quite soon, possibly within the next several weeks. Trumps legal team is said to be reluctant to allow their client to sit for such an interview and has explored alternatives, such as providing written replies to questions
For the first time in two years, North and South Korea are set to have an official face-to-face meeting and will discuss a potential North Korean delegation to the Winter Olympics, the Wall Street Journal reports. The Olympics are slated to begin in South Korea next month. At the talks, set for Tuesday morning KST, several issues including family reunification may be discussed. However, South Korean officials said that they cannot predict the conversations direction. North Korea has not given a statement about the talks. A spokesperson for the State Department said the U.S. does not expect the South Korean government to go off freelancing in the meeting. The Trump administration suspects that Pyongyang may try to use the talks to drive a wedge between the United States and South Korea.
Trump must decide this week if he will continue to extend sanctions relief to Iran or risk placing the United States in breach of the 2015 Iran nuclear agreement, the Journal notes. Recent protests in Iran, in addition to Trumps noted position against the 2015 deal, have introduced further uncertainty to his next move. Some advisers have said it appears Trump will continue sanctions relief, but they also acknowledged his final decision remains unclear. Secretary of State Rex Tillerson said that Trump will introduce more sanctions, unrelated to the nuclear deal, in the near future.
National security adviser H.R. McMaster claimed that the Russian government is pursuing a sophisticated influence campaign to meddle in the Mexican presidential election, according to Reuters. The statement came from a previously unreported video clip of a speech at the Jamestown Foundation. Some analysts believe Russia supports the current frontrunner, Andres Manuel Lopez Obrador, the left-wing former mayor of Mexico City, while some Mexican commentators noted that there has been no proof of Russian involvement.
Over 200,000 Salvadorans have been told they must leave the United States or face deportation, following a decision by the Trump administration to end the Temporary Protected Status that made it legal for them to live and work in the United States, the Times reports. The administration said that the improved conditions in El Salvador meant that the individuals no longer fit into the framework of the program.
The supreme allied commander of NATO and Russias top general plan to meet later this month in Azerbaijan as the United States pursues a variety of high-level Russian contact early in 2018, BuzzFeed News reports. Other planned conversations between top officials will cover the Ukraine crisis, the U.S.-Russia relationship, and the Intermediate-range Nuclear Forces Treaty. The Obama administration forbade meetings between the top commanders of NATO and Russia in an effort to diplomatically isolate Moscow following the annexation of Crimea. Some officials now say more can be gained through increased engagement.
The Islamic Revolutionary Guard Corps claims it has quelled the anti-government protests that recently spread throughout Iran, but some signs of resistance, such as the burning of government documents, have continued on social media, the Journal reports. These documents include bills from state-owned companies and identification cards for Basij, the IRGCs volunteer militia. Although some have continued to call for protests, the intensity has recently fallen and the level of unrest has been hard to measure. Iranian officials say that the leaders of the protests remain in custody.
China is rapidly expanding its facial recognition capability and integrating the technology to monitor the activitiesboth criminal and socialof its citizens, the Post reports. The Chinese government hopes to make the system, broad in its scope and goals, omnipresent, fully networked, always working and fully controllable by 2020.
The first pretrial hearing by a military commissions judge outside of Guantánamo is set to take place at the military commissions headquarters in Alexandria, VA, the Miami Herald reports. It will be a closed national security hearing in the case against alleged Al Qaeda commander Abd al Hadi al Iraqi. Neither the public nor the captive is permitted to attend or view the session. Hadi is in poor health and has recently undergone emergency spinal surgeries. It is unclear whether he will be able to attend the next public hearing in Guantánamo, scheduled to begin Jan. 29.
ICYMI: Last weekend on Lawfare
Benjamin Wittes posted the Lawfare Podcast, the second of his conversation with Middle East policy expert and vocal Trump supporter Michael Doran.
Dan Geer reflected on what the Spectre and Meltdown vulnerabilities force technologists and policy makers to evaluate what they choose to prioritize.
Charlie Winter and Jade Parker analyzed how the Islamic States cyber and propaganda tactics have shifted as the group has lost control of territory.
Paul Rosenzweig argued that elections are a cybersecurity issue.
Email the Roundup Team noteworthy law and security-related articles to include, and follow us on Twitter and Facebook for additional commentary on these issues. Sign up to receive Lawfare in your inbox. Visit our Events Calendar to learn about upcoming national security events, and check out relevant job openings on our Job Board.
The Biggest Question on the Trump/Russia Story – TPM (blog)
---

TPM (blog)

The Biggest Question on the Trump/Russia Story

TPM (blog)

A week ago I said we were at the end of the beginning of the 

Trump

/

Russia

 story. The big question of whether there was collusion between Russia and the Trump campaign has been answered for anyone who has their eyes open. They did. The question is how 

…
The Biggest Question on the Trump/Russia Story Talking Points Memo
---
A week ago I said we were at the end of the beginning of the Trump/Russia story. The big question of whether there was collusion between Russia and the Trump campaign has been answered for anyone who has their eyes open. They did. The question is how far it went and what was involved. But there's another question, related but distinct, which is in my mind perhaps the biggest question or mystery about the whole story.
We know that for years before the 2016 presidential campaign Donald Trump had extensive and deep financial ties to Russia and other countries of the former Soviet Union. This basic point isn't even disputed. As far back as 2008, Trump's son notoriously boasted to an investor conference that "we see a lot of money pouring in from Russia." But of course it's more specific than that. Russians, Russian emigres and people from other countries of the former Soviet Union made up a wildly disproportionate number of the buyers of units in Trump's luxury apartment buildings. Russian or Ukrainian or emigre money were major funders of his major building projects. Trump Soho is the most notorious example. But it's far from the only one.
Then there are the various business partners: Felix Sater, Russian immigrant, convicted felon and mob associate who was one of the Trump's top partners in the decade and a half before his presidential run; Michael Cohen, Trump's American born 'lawyer' with deep family ties to Ukraine who was also a conduit for millions, perhaps hundreds of millions of dollars out of the countries of the former Soviet Union. You probably known him better as Trump's bully lawyer on TV. That's not why he works in the Trump Organization, or did.
My aim for now is not to be exhaustive. We've already discussed Trump's money ties to Russia extensively here in the Editors' Blog going back more than 18 months. Suffice it to say that we know Trump's operations were heavily dependent on Russian money and that he had close connections to the Russian and Ukrainian criminal underworld. Whether his operations met the specific legal qualifications of money laundering there's no question that a major part of Trump's business model was allowing wealthy Russians and oligarchs to get money out of Russia, either to protect it from capricious authoritarian governments at home or to cleanse it of its origins in criminal activity.
All this and more we know.
The question is how does this relate and connect to what happened during the 2016 campaign – Russia's interference campaign, Trump's extreme policy friendliness to Russia and whatever level of collusion bound the two together.
One answer to this is straightforward: Trump was already in business with Russia and Vladimir Putin and that was the basis of the 2016 alliance and the conspiracy to work together to subvert the 2016 election. Perhaps it was even the reason Trump ran for President. Or maybe Russia essentially owned Trump because of compromising information they had on him. In other words, in either case, Trump and Putin or others in Russia had an understanding going in about how it would all go down.
Only it can't be quite that simple. To me the sheer ubiquity of approaches to the Trump campaign – the significance of which the Trumpers constantly deny – actually tells us this. (I'm actually surprised the smarter ones haven't made this point. It's not exonerating. But it is complicating.) If Trump and Putin had an understanding going in – you do this and I'll do that in return – do you really need operatives courting Trump's doofus foreign policy advisor George Papadopoulos in London. Or having Trump's oligarch friend's publicist setting up a meeting with Don Jr. and a lawyer most known for working to overturn the sanctions tied to the Magnitskey Act? These are clearly overtures, dangles as intelligence professionals call them – almost all of which got a positive response. If the plan is set, you shouldn't need so many of what amount to cold approaches like this.
On the other hand, Trump's connections to Russia, Russian money and the machinations of Putin-aligned oligarchs runs so deep, it is simply not credible to imagine that these pre-existing relationships with Russia and Russian money is unrelated to what happened in 2016. Not remotely credible.
Now, you might be saying, these are two extreme, strawman-ish scenarios you're outlining. Well, I agree. That's my point. I'm setting forth the maximal theories on either side to make the point that I don't think we know quite where on this spectrum this all fits or how we reconcile what seems like a deep and close relationship with what seem like introductions. We know a fair amount about what happened before the campaign. We know a decent amount about what happened during the campaign. But it's not as easy or clear as many assume how you fit them together.
The most important question is what happened during the campaign – in legal terms, in democratic terms, in national security terms. But in many ways the biggest question, the most fascinating and hardest to figure is this one I just laid out: how does Trump's heavy dependence on Russian money and employees with deep ties to Russia and Ukraine and the criminal underworlds in those countries connect to the very pro-Russia line he took during the campaign and his campaign's willingness to work with and conspire with the Russian disruption campaign in 2016? Sure they must be related. But how? I don't think we really know that yet.
My best guess is that people around Putin knew Trump was crooked and dependent on Russian money and that he was likely to be friendly and up for … well, up for anything. So they went to work trying to make friends and found willing partners. He was up for anything. But that isn't so much an explanation based on specific facts as it is the simplest explanation, the cleanest theory that accounts for all the facts we know.
This requires a lot more sleuthing and explanation.
EXCLUSIVE: Huma Abedin backed up her emails to Anthony Weiner's laptop after leaving the State Department even … – Daily Mail
---
Trump Administration Tells 200,000 Salvadorans To Leave Or Get Deported: Reports
---
The move hurts U.S. interests to further an anti-immigration ideology, advocates say.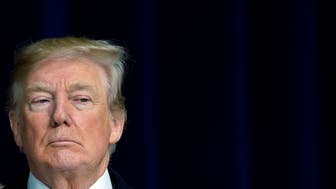 LABRAT KNATS! – Google Search
---
LABRAT KNATS! – Google Search
---
LABRAT KNATS! – Google Search
---
LABRAT KNATS! – Google Search
---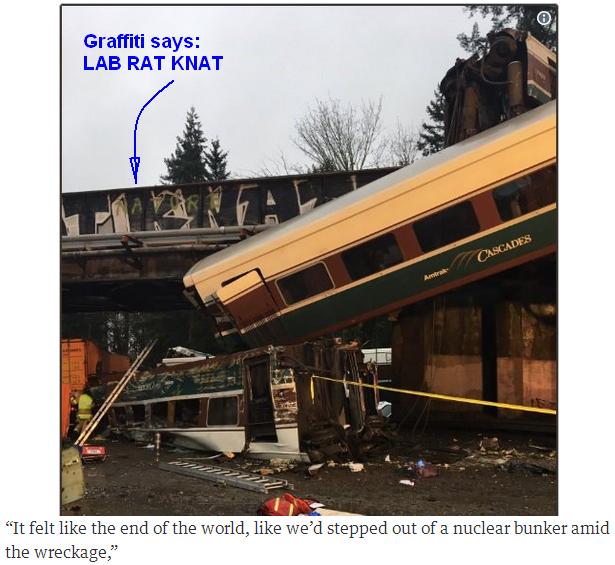 Putin and elections 2016 – Google Search
---
For less than a half-million dollars, Russian President Vladimir Putin got what he most wanted out of the Kremlin's campaign to influence the 2016 U.S. presidential election: a destabilized American democracy and Hillary Clinton out of his hair, U.S. officials say. The Kremlin views its influence campaign, …
Elton John- Daniel – YouTube
---
Signed in as mikenova
Share this story on NewsBlur
Shared stories are on their way…
mccartney Ram On lyrics – YouTube
---
"The drip, drip, drip Effect
| | |
| --- | --- |
| | mikenova shared this story from Public RSS-Feed of Mike Nova. Created with the PIXELMECHANICS 'GPlusRSS-Webtool' at http://gplusrss.com. |
---
The drip, drip, drip Effect