Saved Stories – None
The White House struggles to silence talk of Trump's mental fitness – Washington Post
Trump probably could not refuse Mueller subpoena to answer questions – NBCNews.com
How to help the family of the fallen Pierce County sheriff's deputy – Seattle Times
Many conservatives think Jeff Sessions's anti-pot memo is a step in precisely the wrong direction – Vox
Exclusive: behind the scenes of Intel's huge CES keynote – The Verge
Netanyahu defends son after strip club recording airs on Israeli TV – CNN
Thousands of flying foxes are 'boiled alive,' freaking people out as they fall from the sky – Fox News
Brooklyn Assemblywoman Indicted on Fraud Charges – New York Times
White House confirms Trump to attend Davos gathering, synonymous with wealth and power – Washington Post
FBI director says Twitter is 'on my radar' after Trump criticism – ABC News
Fusion GPS Founder's Senate Judiciary Testimony Released – NPR
Senator Releases Interview With Co-Founder of Firm That Commissioned Trump Dossier – TIME
Fusion GPS founder told Senate investigators the FBI had a source in Trump's network – Washington Post
Ahmad Taibi: No deal for Palestine under Donald Trump – Aljazeera.com
The Orange Menaceand the Even More Dangerous Party That Stands With Him – The Nation.
White House: Jared And Ivanka Are Sacrificing Their Personal Lives For America

"Its ridiculous for anyone to try and attack what they do for this nation.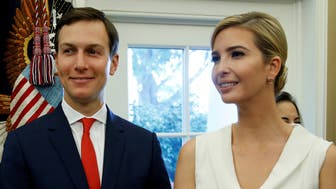 5 reasons to worry Trump is undermining the Justice Department's independence – Vox
Is Trump mentally fit? Don't count on his physical to tell you – Politico
The Decline of Anti-Trumpism – New York Times
Trump likely to be interviewed over Russia probe – ANI News
"Fire and Fury" sparks talk about Trump's mental fitness

January 8, 2018, 6:33 PM | "Fire and Fury" author Michael Wolff says members of the president's inner circle are concerned about his unpredictablity and temper. But as CBS News chief White House correspondent Major Garrett reports, this isn't the first …
Trump tells farming convention the American dream is roaring back to life

President Trump on Monday declared that the American dream is roaring back to life, arguing during a speech at a farming convention in Tennessee that the recent tax bill he signed into law will yield great benefits for the countrys farmers.
David Cameron thought Barack Obama was a narcissist, says ex … – Telegraph.co.uk
Sebastian Gorka: Michael Wolff is "an oily creep" – The Rebel

The Rebel

Sebastian Gorka: Michael Wolff is "an oily creep"

The Rebel

We take on Fake News, internet doctors, and the contentious Jake Tapper/Stephen Miller CNN interview. 

Sebastian Gorka

joins me from Stockholm to discuss Michael Wolff's book, and why Dr. Gorka refused to speak to him. I go deep into Judicial Watch 

… 
Everything hits the fan

Right now Donald Trump is missing the good old days of last week, when it was only Steve Bannon who had gone rogue against him. It's difficult to figure out how much of this is a snowball effect and how much of it may be happenstance, but at this rate Trump's entire world is caving in on him from within. Now everyone from Ivanka Trump to Brad Parscale to Sebastian Gorka on down is suddenly finding ways to play for the other team, whether because they're trying to distance themselves or because they're all simply very rapidly losing what they barely ever had to begin with.It would have been devastating enough if the story was simply that Bannon was accusing Trump and his son of a "treasonous" plot with the Russians. That's profoundly ugly, and unprecedented in the modern presidency. Since when does a former White House Chief Strategist fire back with accusations of literal treason? But then came Brad Parscale's bizarre tweet in which he repeatedly insisted that nothing happened in the campaign without the approval of Jared Kushner and Eric Trump (wait, a minute, Eric?). Was Parscale trying to help these two by making them look powerful, or trying to throw them under the bus by assigning the Russia plot decision-making to them? It quickly got worse.

Sebastian Gorka, Trump's former resident White House white supremacist and goatee model, seemed to try to defend Trump against Michael Wolff's book, but instead ended up confirming that Trump was lying about Wolff being given insider access. Stephen Miller went on CNN and offered up such a demented defense of Trump complete with getting kicked off the air and kicked out of the building that he had to have known he was hurting Trump in the process. Then Lindsey Graham, Trump's inexplicable new puppet, went on The View and wandered totally off script by defending Robert Mueller.

After everything else had hit the fan from within for Donald Trump, last night Ivanka Trump jumped on Twitter and appeared to endorse Oprah for President. Why on earth would she endorse her own father's potential 2020 competitor? Then again, at this point we all know Donald Trump won't still be in office by 2020 to run for reelection anyway.

The post Everything hits the fan appeared first on Palmer Report.