Saved Stories – None
European Countries Have Battled Russian Interference for Years. Here's What the US Can Learn From Them. – Mother Jones
Democrats target Russia, Trump in report on election interference – Reuters
US must act now to ward off more Russian election meddling, report says – CNN
Trump faces presidential fitness test on Friday amid raised mental health concerns – NBCNews.com
Dems roil probe with release of Fusion GPS transcript – The Hill
A glimpse of a different Trump in action

There's an old saying attributed to Otto von Bismark that laws and sausage are two things people should never watch being made. For nearly an hour on Tuesday, however, the public was given a window into the ongoing Washington negotiations over immigration …
Feinstein releases Senate testimony from co-founder of research firm behind notorious Trump dossier – Los Angeles Times
White House Official Floated Withdrawing US Forces to Please Putin – Daily Beast
Donald Trump – Google News: How Oprah Could Out-Nate Silver Donald Trump – Vanity Fair
 Donald Trump – Google News
Robert Mueller just backed Donald Trump into a no-win corner

Yesterday, we received the stunning news that Special Counsel Robert Mueller is just a few weeks away from being ready to interview Donald Trump about his role in the Trump-Russia scandal. This means that, at least with regard to the obstruction of justice aspect of the investigation, Mueller is near the finish line. It also means Mueller has backed Trump into a no-win corner with no viable options.All indications from Trump's camp are that he's now willing to sit down with Mueller for the interview. If he goes through with it, his consistent penchant for pathological lying will instantly do him in, as lying to federal investigators is a felony. If he decides not to go through with it, he would likely have to invoke the Fifth Amendment in the hope of avoiding being forced to testify. This led Harvard Law Professor Laurence Tribe to lay out that Trump can't win either way.

Actor and activist John Cusack posed this question for Tribe: "Serious question – Trump is a fascist – why would he sit down with Mueller at all – [I'm] sure hell say basically fuck you – hoax – how can he be compelled? If he had any care for the office or future he would comply – but we know he cares about absolutely nothing but himself." Tribe provided this explanation: "Trump could try to defy a judicially approved grand jury subpoena, but thats one of the few moves that could really put irresistible political pressure on craven GOP members of Congress to grow a pair and initiate serious impeachment efforts."

In other words, Donald Trump can't win either way. If he shows up and testifies for Robert Mueller, he'll incriminate himself and risk going to prison. If he invokes the Fifth Amendment, it'll be so politically crippling, his presidency will be over anyway. Trump is in a no-win corner.

The post Robert Mueller just backed Donald Trump into a no-win corner appeared first on Palmer Report.
Trumpism: A recipe for disaster – The Nation
Trumpism: A recipe for disaster

The Nation

The political ideas and policies of President Donald Trump are generally referred to as '

Trumpism

'. 

Trumpism

 has widely been perceived as a political philosophy which is closely related to the concepts like White Supremacism, Racism, Nativism 

…
How infamous Trump dossier was created – NEWS.com.au
I'm Proud We Published the Trump-Russia Dossier – New York Times
Bannon To Step Down From Breitbart News

Steve Bannon has stepped down as Editor-in-Chief at Breitbart News amid growing discord with his former boss President Trump.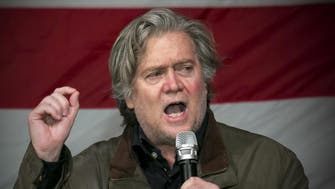 Donald Trump 1, Steve Bannon 0 – CNN
Trump orders intelligence agencies to develop rules for naming US citizens in classified reports – PBS NewsHour
What testimony on the Trump dossier adds to the Russia probe – PBS NewsHour
Thank you, Steve Bannon – Washington Post

Washington Post

Thank you, Steve Bannon

Washington Post

Among the most widely quoted is Bannon's speculation that 

Trump's

 son introduced his father to the 

Russian

 visitors he hosted at 

Trump

 Tower in June 2016. The chance that Don Jr. did not walk these jumos up to his father's office on the 26th floor is 

…and more »
Several key Donald Trump White House advisers are about to resign

Donald Trump has lost so many of his top advisers during his first year in the White House, it's almost easier to compile a list of the few senior advisers that are left. The departures have been the result of resignations, power struggles, firings, criminal scandals, and other embarrassing incidents. Now it turns out a slew of Trump's top remaining people, including some household names, are preparing to exit the building as well.Three of Trump's top advisers have one foot out the door, according to a new CNN report. White House Counsel Don McGahn, who is now directly in the line of fire in the Trump-Russia scandal, is on the verge of resigning (link). As Palmer Report pointed out earlier this week, McGahn's wife just abruptly resigned from her own Trump administration job, a sign that his split from Trump is likely to be acrimonious. There is strong circumstantial evidence that McGahn has already flipped on Trump and cut a deal. Two other recognizable names are also reportedly on their way out.

Trump economic adviser Gary Cohn, who has publicly condemned Trump's racism in the past, and who is quoted as saying horrible things about Trump in Michael Wolff's new insider book, is also on his way out, according to CNN. National Security Adviser H.R. McMaster, who took over the job after Michael Flynn was fired for illegally conspiring with the Russians, is also considering an imminent departure.

In the past several weeks alone, Donald Trump has lost Deputy White House Chief of Staff Rick Dearborn and Deputy National Security Adviser Dina Powell to resignations, and he's fired former Apprentice contestant Omarosa from her poorly defined White House job. Steve Bannon, Sebastian Gorka, Sean Spicer, Reince Priebus, Anthony Scaramucci, KT McFarland, Katie Walsh, and countless other hand-picked Trump White House advisers have also bailed in the first year.

The post Several key Donald Trump White House advisers are about to resign appeared first on Palmer Report.
Top Takeaways From Senate Interview Of Man Whose Firm Probed Trumps Russia Ties

Fusion GPSs Glenn Simpson said the author of the Steele dossier feared the FBI was being manipulated" by the Trump team.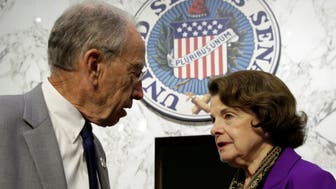 Sen. Dianne Feinstein releases testimony on Trump-Russia dossier – ABC News
Judge rules against Trump administration on rescinding DACA

A federal judge in San Francisco on Tuesday barred the Trump administration from turning back the Obama-era DACA program, which shielded more than 700,000 people from deportation, Reuters reported. U.S. District Judge William Alsup ruled that the program …
Transcript of Fusion GPS founder's testimony intensifies feud over FBI, Trump dossier

The political battle over the FBI and its investigation of Russian meddling in the 2016 election intensified Tuesday with the release of an interview with the head of the firm behind a dossier of allegations against then-candidate Donald Trump. The …
Donald Trumps own Ambassador to Russia sells him out

Throughout his worsening Trump-Russia scandal, no matter how damning the evidence has become that Russia rigged the election and that his own campaign and family were in on it, Donald Trump has steadfastly insisted that it never happened. Few outside Trump's shrinking base actually believe this nonsense, as it's already been proven ten times over that Russia meddled in the election in every way it could think of, but Trump has stuck with the lie. Now Trump's own Ambassador to Russia is selling him out on this.It's still far from clear why Utah businessman and politician Jon Huntsman accepted Donald Trump's offer to become the U.S. Ambassador to Russia, particularly considering the ugly nature of the Trump-Russia scandal. What is clear, however, is that Huntsman is not willing to stick to Trump's party line. He's flat out admitting that Russia meddled in the 2016 election, and he's making threats against Russia if it tries to meddle in future U.S. elections (link). So what is Huntsman doing here?

Huntsman probably has little if any ability to stifle Russia in his role as Ambassador. But his mere willingness to voice this kind of rhetoric means that he's very publicly selling Donald Trump out. This pokes severe holes in Trump's already non-credible claim that Russian involvement in the 2016 election is "fake news." As has been the case with so many of his handpicked people, Trump appears to have read Huntsman wrong altogether. Huntsman is clearly more interested in preserving his own public credibility than in trying to prop up Trump's most cherished rhetoric.

As Palmer Report has previously documented, Jon Huntsman and his family business have long been doing huge amounts of business with Russia (link. Huntsman is set to inherit the business from his elderly father. Did he take the Ambassador job in the hope of establishing new business ties in Russia that he can use down the road? In any case, Huntsman is clearly unwilling to do Trump's bidding.

The post Donald Trump's own Ambassador to Russia sells him out appeared first on Palmer Report.
Indian National First to Lose US Citizenship Under 'Operation Janus' – Voice of America