Latest 10 Saved Stories – 7:30 AM 2/17/2018
Saved Stories – None

The indictment said the Russians conspired with persons known and unknown, which could include Americans.
 Donald Trump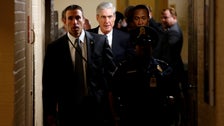 –
Links  | globalsecuritynews.org | fbinewsreview.org | trumpinvestigations.org | worldnewsandtimes.org| world-web-news.com | wwtimes.com | russia-news.org | Posts on G+ | News in Photos | VIDEO NEWS | Audio and Video Mix
The Brooklyn News – bklynnews.com – Brooklyn N.Y. News | The Brooklyn Bridge 
Puerto Rico News – pr-us.org – News and Reviews in English and Spanish
News and Times – Last Page Design Update – 12:00 PM 1/22/2018
___________________________
Latest 10 – Saved Stories
While foreign meddling in U.S. campaigns is not new, the indictment for an effort of this scope and digital sophistication is unprecedented.
"This indictment serves as a reminder that people are not always who they appear to be on the internet," Deputy Attorney General Rod Rosenstein said Friday. "The indictment alleges that the Russian conspirators want to promote discord in the United States and undermine public confidence in democracy. We must not allow them to succeed."
The 13 Russians are not in custody and not likely to ever face trial. The Justice Department has for years supported indicting foreign defendants in absentia as a way of publicly shaming them and effectively barring them from foreign travel.
The surreptitious campaign was organized by the Internet Research Agency, a notorious Russian troll farm that the indictment says sought to conduct "information warfare against the United States of America."
Latest 10 – Saved Stories
–
Links  | globalsecuritynews.org | fbinewsreview.org | trumpinvestigations.org | worldnewsandtimes.org| world-web-news.com | wwtimes.com | russia-news.org | Posts on G+ | News in Photos | VIDEO NEWS | Audio and Video Mix
The Brooklyn News – bklynnews.com – Brooklyn N.Y. News | The Brooklyn Bridge 
Puerto Rico News – pr-us.org – News and Reviews in English and Spanish
News and Times – Last Page Design Update – 12:00 PM 1/22/2018