Mike Nova's Shared NewsLinks
Konstantin Kilimnik Indictment Means Mueller has Officially Tied Russian Intelligence to Trump campaign: Report
---
Federal Bureau of Investigation (FBI) Director Robert Mueller testifies during a hearing on Capitol Hill in Washington, DC, June 19, 2013. Unmanned drones are flying in American skies conducting surveillance on people in the United States, albeit in a "ve
With all the North Korean summit and Donald Trump's spat with Justin Trudeau sucking up all the airtime, some may have missed an important development in the Mueller probe of Russia's interference in the 2016 Presidential campaign.
So explains a new Bloomberg piece analyzing the importance of Mueller's indictment of Konstantin Kilimnik.
In the piece, writer Christopher Strohm argues that the charges against Kilimnik represent a breakthrough in the case because it "links senior officials on President Donald Trump's presidential campaign to Russian intelligence in a criminal matter."
"This is an alleged Russian spy committing crimes with the former campaign chairman for Trump," former federal prosecutor Renato Mariotti told Bloomberg. "When people first thought of the Mueller investigation, this is what people thought would result from it."
Kilimnik, a Russian intelligence asset, is now under the protection of Moscow and unlikely to ever see an American court room.
But that's not the point, former prosecutor Katie Phang told Bloomberg.
"The indictment serves a strategic purpose in raising public awareness about the connections that those who worked on Trump's campaign had with Russians, and it serves a legal purpose by putting more pressure on Manafort to become a cooperating witness," the story says.
Read the whole story here.
Mueller Taps More Prosecutors to Help With Growing Trump Probe
---
Special Counsel Robert Mueller is tapping additional Justice Department resources for help with new legal battles as his year-old investigation of Russian interference with the 2016 election continues to expand.
As Mueller pursues his probe, he's making more use of career prosecutors from the offices of U.S. attorneys and from Justice Department headquarters, as well as FBI agents — a sign that he may be laying the groundwork to hand off parts of his investigation eventually, several current and former U.S. officials said.
Photographer: Andrew Harrer/Bloomberg
Mueller and his team of 17 federal prosecutors are coping with a higher-then-expected volume of court challenges that has added complexity in recent months, but there's no political appetite at this time to increase the size of his staff, the officials said.
According to his most recent statement of expenditures, more money is being spent on work done by permanent Department of Justice units than on Mueller's own dedicated operation. The DOJ units spent $9 million from the investigation's start in May 2017 through March of this year, compared with $7.7 million spent by Mueller's team.
Trump's Allies
Mueller's probe has come under attack from President Donald Trump and his allies who say it's going on too long, expanding too far and costing too much. But the special counsel's charter, issued by Deputy Attorney General Rod Rosenstein, includes investigating whether Trump or associates colluded with Russia and "any matters that arose or may arise directly from the investigation."
Read More: Mueller Poised to Zero In on Trump-Russia Collusion Allegations
Investigators in New York; Alexandria, Virginia; Pittsburgh and elsewhere have been tapped to supplement the work of Mueller's team, the officials said. Mueller has already handed off one major investigation — into Trump's personal lawyer, Michael Cohen — to the Southern District of New York.
"Whatever you got, finish it the hell up because this country is being torn apart," Republican Representative Trey Gowdy of South Carolina told Rosenstein during a June 28 hearing. Rosenstein said Mueller knows he must move expeditiously.
A heavy investigative load for Mueller had been anticipated from the start, the officials said. The special counsel has already issued 20 indictments and secured guilty pleas from five individuals, and some of the defendants are mounting stiffer-than-expected battles in court.
"I don't think he's getting in over his head," said Solomon Wisenberg, who served as deputy independent counsel investigating President Bill Clinton in the 1990s. "These things have a tendency to balloon. Yes, it may be taxing on them. No, it's not that unusual."
Nor is it unusual for Mueller to turn to U.S. attorneys or to Justice Department headquarters, said Wisenberg, who's now a partner at the law firm Nelson Mullins Riley & Scarborough LLP.
Subpoena Decision
Mueller is dealing with the legal battles as he considers whether to subpoena Trump for an interview and as he accelerates his investigation into potential collusion.
The first — and perhaps biggest — court case for Mueller is over his indictment of Trump's former campaign chairman, Paul Manafort, for an array of financial crimes. Manafort is fighting the indictment in two federal courthouses, and he expanded his case last week to the U.S. Court of Appeals for the District of Columbia.
Both sides are now gearing up for a trial to begin later this month.
"It's going to be all hands on deck when they go to the Manafort trial," Wisenberg said.
Other court fights may have come as a surprise.
Russians Fight Back
Mueller indicted 13 Russian individuals and three entities in February on charges of violating criminal laws with the intent to interfere with the U.S. election through the manipulation of social media.
None of the targets are in the U.S., but one of them, the Internet Research Agency, has forced Mueller into another legal fight in federal court. The two sides have been sparring most recently over how to protect sensitive investigative materials from disclosure. Mueller has enlisted prosecutors with the U.S. Attorney's office in Washington to handle the case.
Another surprise came last week when Andrew Miller, a former aide to Trump adviser Roger Stone, filed a sealed motion to fight one of Mueller's grand jury subpoenas.
Mueller also plans to move eventually to sentencing for Trump's former national security adviser, Michael Flynn, and former foreign policy adviser George Papadopoulos, both of whom pleaded guilty to lying to investigators.
'Busy Guy'
"He's a busy guy," said Jeffrey Cramer, a former federal prosecutor.
"There's certainly multiple fronts going on right now," said Cramer, who's now managing director of the international investigation firm Berkeley Research Group LLC. "Some of them are more active than others."
Cramer doesn't think Mueller's in over his head but says he might be taking timing into consideration when it comes to making additional moves.
"You don't have unlimited resources in a sense that you've got an unlimited cadre of prosecutors and agents," Cramer said. "There does come a time where they can only do so much."
Mueller has already shown that in some situations he will hand off cases, such as with the Cohen investigation. Additionally, Mueller is getting help from Rosenstein, who is fielding congressional demands for documents and testimony.
In the end, though, Mueller knew what he was signing up for.
"While there's a lot on the plate, they're not all going on all at once," Cramer said. "His office is doing their job. He's doing what he's supposed to be doing."
Putin making hay while his 'useful idiot' remains in office – Google Search
---
Putin making hay while his 'useful idiot' remains in office
---
"The world no longer needs Special Counsel Robert Mueller to tell it that with the election of Trump in 2016, Putin got his man in the Oval Office."
KGB agents like Vladimir Putin have always been very good at spotting and employing people they call "useful idiots."
Usually the idiots have been socialists or communist fellow travellers among Russia's enemies who are easily persuaded to promote Moscow's case.
But not always. Sometimes the useful idiots are merely foreign politicians or movers-and-shakers whose interests and views of the world coincided with those of Moscow.
Donald Trump falls into this category.
The world no longer needs Special Counsel Robert Mueller to tell it that with the election of Trump in 2016, Putin got his man in the Oval Office.
The United States Senate Intelligence Committee released a report on Tuesday confirming what Washington's intelligence agencies have been saying for months. Putin threw the full weight of his propaganda and cyber espionage battalions behind the effort to get Trump elected.
Whether Trump, his family and campaign mafioso "colluded" with the Russians is almost irrelevant at this point. Everything that Trump has said and done on the international stage since coming to office has been in the interests of Putin's Russia and not those of the U.S. and its allies. Trump has moved with persistent determination to demolish all the trade and security alliances and institutions the U.S. has been foremost in creating since the Second World War. Only Putin's Russia and, waiting in the wings, Xi Jinpiung's China, benefit from Trump's hubris and criminal stupidity.
It's not that Trump is a traitor to the U.S. in the classic sense, as some eminent commentators have written.
There was no moment when Trump kissed Putin's ring. By his character and nature Trump was pre-programmed to betray the U.S., and Putin – alert KGB man that he is – saw a pigeon ready for the plucking.
Trump is a narcissist who, lacking any creative urges or abilities, uses chaos and destruction to ensure the focus of attention is always on him. Like many weak and self-pitying people, Trump is a bully who berates all those around him to hide the fact that he has nothing sensible to say and no vision of what might be created. He strikes out because he fears more knowledgeable and insightful people may expose his unplumbed shallowness. He lies because he fears the truth.
So, since the U.S. confirmed that it is a failing, gerrymandered democracy and put Trump in the Oval Office, the world has seen him flaying about like a boy with a stick in a nettle patch.
Trump has denounced the North Atlantic Treaty Organization (NATO) as "obsolete" and pointedly shied away from committing to the pledge to mutual defence that is at the heart of the alliance. He has rudely dismissed all Washington's trade alliances, especially the free-trade pact with Canada and Mexico, as means by which the U.S. is bled dry. The World Trade Organization has treated the U.S. "very badly." In an unmatched piece of absurd ignorance, Trump even said the European Union "was put there to take advantage of the United States."
Any hopes that Trump's pompous malevolence might be just an act to placate his "base" were conclusively sunk at the summit of the G-7 major industrialized countries in Quebec last month. Trump was recalcitrant throughout the meeting, backed off signing the final communique, and then, while flying away on Airforce One, Tweeted that his host, Justin Trudeau, was "Very dishonest and weak."
While Trump is President, the G-7 is defunct.
Having abused the best friends of the U.S., Trump flew to Singapore to fawn on North Korea's Kim Jong-un, one of the world's nastiest despots with a record of killing even his closest relatives who get out of line.
But Kim played Trump like a violin. In return for giving Trump a glossy ten-by-eight of them shaking hands and a meaningless piece of paper with vague promises about peace and plenty, Kim got recognition from Washington that North Korea is in the club of nuclear weapons powers. He also got a de facto end to economic sanctions.
Since then, Kim has confirmed that his commitment to "de-nuclearization" of the Korean peninsular is so far in the future as to be out of sight by restarting his weapons program.
This makes dangerously stupid Trump's boast that the world is now safer than when he met Kim. It's been said many times, but Trump is not a man to be trusted to lead what is still the world's major military superpower.
The denouement of this appalling story may come next week when Trump is due to attend the summit of the 29 NATO member states in Brussels. After what will undoubtedly be a difficult and perhaps even catastrophic summit, Trump is due to fly to Helsinki for a one-on-one with Putin. The imagery of Pinocchio rushing to Geppetto's arms is too outlandish to contemplate. Apparently, no one in the White House has the slightest clue about visuals.
Trump has strewn confusion along the path to this meeting by refusing to rule out recognition of Russia's annexation of Crimea, which it took from Ukraine in 2014. A whole raft of United Nations-backed sanctions against Russia stem from this annexation and Moscow's invasion of occupation of tracts of eastern Ukraine.
In classic bully style of hitting out before being hit, Trump set the stage for the summit by firing off nasty letters to several of the NATO leaders. All the letters were variations on the theme that most NATO members are defrauding the U.S. by not spending two per cent of their gross national products on defence, as they have committed to do. Most NATO countries have increased defence spending since Trump railed at them last year. But Trump clearly has no understanding of the nuances of analysis involved in defence spending.
For example, Greece has for years spent more than two per cent of GDP on defence. But large hunks of that money go on pensions for veterans and a large standing army that is far from being battle-ready. In contrast, Norway still spends less than two per cent of GDP, but its troops are well-equipped, well-trained and among the first to deploy to any NATO campaign.
While it is unlikely that Trump will be able to kick the skids out from under NATO and destroy the alliance that has sustained peace and prosperity over much of the world since its founding in 1949, members are increasingly apprehensive.
The creation of an integrated European defence force is already underway, and there are rumours of current NATO members exploring informal alliances and deeper defence co-operation. A big question is what happens to Britain, which provides Europe's most potent military, once it leave the European Union at the end of March next year.
If the Canadian government is not already thinking about post-NATO options, it had better start quickly.
As the friends and enemies of the U.S. contemplate the Fourth of July, 2018, a looming question is whether Trump is a temporary aberration and that life will return to normal after the 2020 presidential elections.
That is a dangerous straw of hope to cling to. Trump is the symptom of a deep-seated disease in U.S. politics and society. His ravings echo and lead a chorus of anger, frustration and fear among large segments of U.S. society. There is no sign that anyone in the political or civil society classes have the slightest idea of how to remake America before it cascades into what German economist Joseph Schumpeter in 1942 called the "gale of Creative Destruction."
—

The views, opinions and positions expressed by all iPolitics columnists and contributors are the author's alone. They do not inherently or expressly reflect the views, opinions and/or positions of iPolitics.
Donald Trump Making Life Tough for German Companies
---
Donald Trump recently said that he no longer wants to see the sight of a Mercedes on Fifth Avenue in New York. It was a right hook aimed squarely at the chin of Daimler and the German economy. And the timing could not have been better. The American president knows how vulnerable Germany automobile manufacturers are in the wake of the diesel scandal and also how important the American market is to them. The Department of Justice is currently investigating Daimler and the Trump administration is also considering whether to impose higher import tariffs on German carmakers. Trump views both measures as an opportunity to protect the domestic car industry while at the same time weakening its German competitors.
But beyond Volkswagen, Daimler and the others, Deutsche Bank, Bayer and numerous other German companies both small and large are beginning to realize just how skillful the Trump administration can be when it comes to applying pressure on foreign firms. Washington, it would seem, is pursuing its "America First" doctrine at all levels — in the form of tariffs, taxes and fines, but also on the level of individual companies.
Irritation is growing within both the European business community and the German government over the Trump administration's ruthless approach. During a trip to Beijing last week, Joe Kaeser, CEO of global engineering giant Siemens, lamented an American policy of "tariffs and tweets." The statement represented something of a reversal of course for the executive. At the World Economic Forum in Davos earlier this year, he and other German executives were fawning over Trump.
With his attacks, Trump has succeeded repeatedly in dividing Europe and playing French and German interests against each other as well as driving a wedge between Eastern and Western Europe. And when the European Union is divided, its companies also become easier prey for Trump.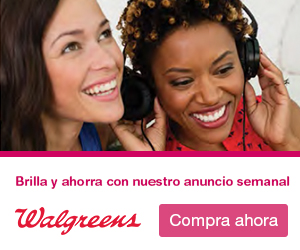 Advertisement
There is nothing novel about the U.S. exploiting its dominant position in the global economy to advance its interests. The American market is vital to companies in Europe and Asia, both due to its size and its consumerist philosophy. But that importance leads to dependencies.
America derives its greatest power through the dollar. More than four-fifths of global trade is processed using the American currency, and those using it must abide by American rules. Trump's predecessors have repeatedly reminded the rest of the world of that obligation in the past.
'Trump Has Turned the Dollar into a Weapon'
But rarely has anyone exploited the power of the currency to the degree Trump is doing. "Donald Trump has turned the dollar into a weapon," says Davide Serra, CEO of Algebris Asset Management. The Italian, who holds a British passport, knows what he's talking about — his company invests in banks and corporations all over Europe. He says Trump is using the dollar to assert America's influence on the corporate world far beyond its own borders.
The U.S. president recently unilaterally withdrew from the nuclear agreement with Iran and took steps toward the implementation of new sanctions banning dollar-denominated transactions with the country. Even if they comply with European Union law, European companies and banks could face massive sanctions in the U.S. if they conduct business with Iran once those sanctions are in place.
Consistent with the same logic, the new sanctions recently imposed by the U.S. on Russian oligarchs are especially painful for European companies.
And it's not only the dollar that Trump is using to enforce economic interests. He's taking advantage of any instrument available that can be used to target foreign companies. These include banking supervision rules, cartel laws and even something as seemingly arcane as the Committee on Foreign Investment in the United States (CFIUS), the interagency body that reviews all transactions that could result in a foreign company gaining control of a U.S. entity. The body's mandate is to monitor U.S. national security interests in the course of acquisitions of American companies by foreign investors. Under Trump, however, the committee has been given considerable leeway in interpreting its mandate.
"CFIUS's influence on German companies is underestimated," says Rainer Langel, the head of Germany operations at Australian bank Macquarie. Increasingly frequently, he says, owners of German companies are only able to sell their company at a price that is significantly lower than what interested Chinese parties would have offered. The reason: The sellers fear that CFIUS will prohibit the takeover by a Chinese company, even though the German companies in question only generate a small portion of their revenues in the U.S.
Under Trump, the extent to which the Americans are exploiting German firms' exposure in the U.S. has become conspicuous. Companies like Deutsche Bank, which has become a greater challenge to U.S. banks than any other foreign financial institution. Under former CEO Josef Ackermann, the company made major inroads in the U.S., right up until the 2008 global financial crisis. In doings so, the Germans riled both their competitors and the U.S. government. At the same time, Deutsche Bank made itself vulnerable through its involvement in numerous scandals, becoming the focus of numerous investigations and fines by U.S. investigators.
The fact that Deutsche Bank's dubious business practices resulted in expensive settlements is appropriate. But it seems fair to say that investigations into other banks were not subject to nearly as many leaks as those into Germany's leading financial institution. In fall 2016, when the Justice Department forced Deutsche into a multibillion dollar settlement for dubious mortgage-backed securities, leaks about the possible size of the fine led to a collapse in the company's share price and pushed the bank to the edge of the abyss. To this day, leaks continue to weaken the unloved competitor from Germany.
On June 1, the websites of the Wall Street Journal and the Financial Times both posted bad news for Deutsche Bank at almost exactly the same time. They reported that the Federal Reserve (Fed) and the deposit protection fund Federal Deposit Insurance Corp (FDIC). had deemed Deutsche Bank's U.S. operations to be in "troubled condition." The astounding thing, though, is that the Fed made its decision a year ago and the FDIC at the beginning of 2018, but it was only months later, and then on the same day, that these damaging assessments of Deutsche Bank's operations came to light.
Coming as it did just before Trump declared trade war on the Europeans in the form of punitive tariffs on steel and aluminum, it came across as being a coordinated effort.
A Deliberate and Targeted Manner?
Insiders at the Bundesbank, Germany's central bank, and at the Finance Ministry assume the crisis reports on Deutsche Bank were the result of a targeted leak intended to put pressure on the company and Germany. The bank's American competitors have generally gotten off relatively lightly, these sources claim, suggesting that the U.S. authorities may have been sparing their institutions to provide them with a competitive edge. Given the amount of latitude the Justice Department has, the possible unequal treatment can't be proven. Deutsche Bank did not want to comment on the matter.
Whereas American banks remain the undisputed leaders not only in the U.S., but also well beyond, the balance of power in the global automotive industry is markedly different. Here, German manufacturers from VW to Daimler to BMW dominate. That's why the U.S. government has been ratcheting up pressure on German carmakers since Trump took office.
Their preferred target has been Volkswagen. The Wolfsburg-based company reached a settlement with the Justice Department at the beginning of 2017. In total, the fines the company had to pay along with the compensation to American owners of its diesel vehicles amounted to more than $20 billion. There is no question that the company deserved the punishment. It's growth in the U.S. market had been based on the myth of clean diesel, a lie the company perpetuated by installing cheat devices in its diesel vehicles allowing VW to claim far lower emissions than was actually the case.
But the longer the scandal drags on, the more critically industry insiders are asking what is happening with other manufacturers with deeper roots in the U.S. — car companies that are also believed to have manipulated emissions readings. In May 2017, for example, the Justice Department accused Fiat-Chrysler of deploying cheat software in close to 104,000 of its diesel vehicles. But the proceedings have been slow and a decision over a possible penalty still hasn't been made.
Increasing Pressure on Daimler
Instead, the U.S. authorities appear to be increasing pressure on Daimler. Representatives of the Stuttgart company were recently summoned to appear before the Environmental Protection Agency (EPA). It's already a foregone conclusion that Daimler is going to have to pay a considerable sum, and at this point negotiations are focusing on how high the settlement will be, say sources within the U.S. justice system. Officials at Daimler say they won't comment on speculation over ongoing legal proceedings.
For VW, too, the scandal in the U.S. isn't over yet. At the beginning of May, the U.S. District Court in Detroit confirmed charges against former VW CEO Martin Winterkorn on the very day that new VW head Herbert Diess called for a cultural shift at the company during its annual shareholder meeting.
The Trump administration hasn't been quite as audacious in targeting companies in other economic sectors. The week before last, for example, U.S. antitrust authorities approved Bayer's takeover of the agricultural biotechnology company Monsanto. But what first appears to be evidence of the openness of the U.S. market could ultimately prove to be a pyrrhic victory for Bayer.
After approving the deal, the Justice Department boasted that no other company had ever had to make greater concessions during an acquisition in the U.S. Bayer is being forced to divest itself of $9 billion in company assets, including most of its own seed business, in exchange for regulatory approval. And even if the name Monsanto disappears completely and only the Bayer name survives, as planned, the Americans will still have enormous influence on the new company due to the sheer power of the American Food and Drug Administration (FDA). Bayer's success will depend heavily on the goodwill of American politicians.
Economic Imperialism
But the field in which the United States showcases its economic imperialism more unabashedly than anywhere else is energy policy — particularly when it comes to the Russian natural gas pipeline Nord Stream 2.
The project has been in planning stages for close to two years. Under the leadership of energy giant Gazprom, Russia plans to lay two more undersea pipes to join the Nord Stream 1 Baltic Sea pipeline, which was laid several years ago. The project, in which the German companies Wintershall and Uniper are also investors, is expected to cost around 9.1 billion euros.
The pipeline has long been the subject of controversy. It is opposed by many Eastern European countries, including Poland and Ukraine, because they fear Russia will bypass them and cease pumping natural gas through overland lines, from which they earn billions of euros in transit fees. Others in the European Union, meanwhile, fear the second pipeline could result in an overdependence on Russian gas.
Ultimately, though, it is the Americans who have been most vocal in their objections. They view an energy partnership between Germany and Russia critically for geopolitical reasons. More importantly, though, they also want to supply Europe with liquified natural gas extracted through fracking in the United States. But that liquified gas is a lot more expensive than the Russian pipeline gas and Nord Stream 2 would make natural gas from the U.S. uncompetitive.
The Trump administration doesn't appear to be prepared to accept such a state of affairs and is now using all means at its disposal to fight the energy project, including measures that are at the very limits of what is legally allowed, as Economics Minister Altmaier recently experienced.
Each year, the city of Aachen, Germany, awards the Charlemagne Prize for services rendered to the cause of European unification. On the sidelines of this year's award ceremony, Altmaier, a member of Chancellor Merkel's conservative Christian Democratic Union, spoke with Ukrainian President Petro Poroshenko, whose country is one of the project's leading opponents. Altmaier wanted to know under what conditions Poroshenko would be prepared to abandon his resistance to Nord Stream 2 and whether he, Altmaier, could mediate during in his planned visit to Russia.
Surprisingly, Poroshenko yielded. He said he needed a commitment that gas would continue to be pumped overland through Ukraine, despite the Baltic Sea pipeline. When Altmaier met a few days later with Russian Prime Minister Dmitry Medvedev in Moscow, he was able to secure precisely that promise from the Russians. But it still didn't move the pipeline forward: Poroshenko is said to have demanded further guarantees and concessions on the issue of Crimea.
Diplomatic Pressure, Intimidation, Sanctions
The Russians believe that the U.S. government was responsible behind the scenes for the shift in sentiment. Washington, after all, intensified its campaign against Nord Stream at the exact same time that Altmaier was in Russia. Sandra Oudkirk, U.S. deputy assistant secretary of state for energy diplomacy, first traveled to Ukraine to bring the government in Kiev into line, and then on to Berlin to harshly criticize Germany's efforts to broker a solution. Oudkirk said the U.S. would oppose any German-Russian deal. She said the pipeline presents an acute danger for the U.S. and for Europe.
Newly appointed U.S. Ambassador to Germany Richard Grenell also got involved. He is even said to have raised his voice when speaking to Altmaier on the issue. The U.S., he is said to have blustered, will not accept Germany's pipeline policy and the pipeline won't be built.
The Americans have already indicated what they might do to prevent its construction. In addition to Wintershall and Uniper, the British-Dutch oil company Shell, the French utility company Engie and Austria's OMV have also invested in the planned construction of the multi-billion-euro project. The Trump administration is threatening to impose tough sanctions on the companies if they don't abandon the gas pipeline project. This would be a heavy blow for the firms, which are active internationally.
The Russians suspect that diplomatic pressure, intimidation and sanctions aren't the only means being deployed by the Americans to prevent the pipeline's construction. It's also possible that compliant partners are being generously rewarded. In Denmark, for example, a country which accepted the construction of the Nord Stream 1 pipes through areas along the Danish coast in 2011 without opposition, project partners have observed a strange development.
In November, the Danish Parliament passed a rather surprising law which could prohibit the construction of Nord Stream 2 through Danish territorial waters. Since the passage of that legislation, the Danish government has postponed approval on a week by week basis. People inside the Nord Stream consortium believe they have identified the culprit for the change of heart. They argue that it isn't based on the pretense that the pipeline will lead to a European overreliance on Russian gas. One internal email indicates that it has much more to do with tangible economic interests.
Quid Pro Quo?
The email notes that there has been a conspicuous and unusually strong increase in energy deals between Denmark and the U.S. since 2017. It is difficult to avoid the conclusion, the email says, that one hand is washing the other.
Specifically, the cooperation is focused on lucrative renewable energy deals. Danish Energy and Climate Minister Lars Lilleholt traveled to the U.S. in October together with representatives of Danish energy companies including Orsted and Danfoss. He met with the U.S. deputy secretary of energy, and with member of Congress. The official purpose of the trip was to expand cooperation with the U.S. in the field of renewable energies, and both sides reaffirmed there is great potential for offshore wind farms in particular.
It was a few weeks after that trip that Denmark passed the law that would make it possible to ban Nord Stream from their territorial waters. They then began expanding their energy partnership with the U.S. Cooperation agreements and orders for various wind parks followed at short intervals. Officials in Denmark and the U.S. claim there is no link between the law and the contracts, but the Russians believe the Americans have bought Denmark's support.
The Trump administration has also reportedly signaled to the German government that abandoning the pipeline plans could be one way of preventing new tariffs on German goods. And this is how Trump's industrial and trade policy dovetails: the pinpricks against foreign competitors, the undermining of major projects, the threats of tariffs against key industries and, ultimately, deals that link one with the other.
In the case of the Baltic Sea pipeline, the German government has made clear that a deal is out of the question. Still, the German government isn't always that consistent in standing up against Trump. In the dispute over steel and aluminum tariffs, Altmaier sought to negotiate an exception right up to the very end, to the displeasure of the French, who had wanted to see a more combative European front against the Trump administration. It is only after Berlin's attempts to curry favor with Washington failed that the EU has moved to impose punitive duties on bourbon whiskey and other American products, which are due to enter into force on July 1.
"Europe too seldom unites to defend its economic interests, so there is little to counter Trump," criticizes fund manager Serra. "It's mainly up to Germany to change that."
By Tim Bartz, Frank Dohmen, Martin Hesse, Christian Reiermann and Gerald Traufetter
Donald Trump's Attacks on Germany: The Enemy in the White House
---
Vladimir Putin operates in the shadows. The Russian president controls a clever disinformation campaign with the aim of upsetting the populations of Western countries, discrediting their institutions, dividing society, influencing elections and ultimately causing the collapse of liberal democracy. Nevertheless, there are still many people who continue to believe that Putin is innocent and that the claims are merely the malicious fabrications of Western intelligence agencies. Is it all just a conspiracy theory?
Regarding Donald Trump's intentions, by contrast, there can no longer be any doubt. Since taking office, he has carried out a scorched-earth policy against multi-lateral treaties of all kinds. He is a man with no interest in foreign policy, seeing it merely as an instrument to pursue his "America First" ideology. He views cooperation as a weakness, the latest proof being the US withdrawal from the United Nations Human Rights Council.
Trump acts quite openly. And now, the American president has turned his attentions toward launching a disinformation campaign against Germany. He is doing so as a way of justifying his morally repugnant refugee policies to the American people.
The heartbreaking scenes at the southern U.S. border, where crying children are brutally separated from their parents for having committed the error of seeking a better life for themselves and their families in the U.S. is heaping pressure on even the most diehard Trump supporters. This zero-tolerance policy turned into a PR disaster, one that Trump now wants to contain by grasping at whatever straws he can – including attacks on Germany.
INTERNATIONAL NEWSLETTER
Sign up for our newsletter — and get the very best of SPIEGEL in English sent to your email inbox twice weekly.
In an unprecedented step into German domestic affairs, the U.S. president seized on the current disagreements within Chancellor Angela Merkel's governing coalition about refugee policy. The German people were "turning against their leadership," he tweeted gleefully, and followed that up with a blatant lie, saying "crime in Germany is way up." Europe, he intimated, had made the big mistake of letting in millions of people who had "violently" changed the culture.
Apart from the fact that this is all lies, the author is a man who bears more responsibility than any other for the ongoing, brutal attempts to rip down all that has beenlaboriously built up since World War II.
In a second tweet, Trump then repeated his lie about rising crime rates in Germany and said that "officials do not want to report these crimes." It reads like a speech that could be held at a right-wing extremist rally in Dresden.
The world has become worn down by Trump's bluster and used to his constant stream of lunacy. But this numbness shouldn't lead to the normalization and acceptance of his aggressive outrageousness. The claim – leveled without a shred of proof – that the German government and its officials would deliberately keep the true extent of criminality from the citizens of Germany should not go without consequences. His open support for German right-wing populists is nothing less than a blatant attack by a foreign power on this country's government. It is a direct attempt by the White House to destabilize the Federal Republic of Germany.
Angela Merkel has been far too restrained in her reaction to this threat. The chancellor simply responded that the crime figures recently presented by Interior Minister Horst Seehofer speak for themselves. Those statistics show that crime has in fact gone down slightly. And if there is one person in German politics who could never be accused of whitewashing crime statistics, it is Seefhofer, who is currently looking for any excuse possible to take an even harder line on migration.
No, this U.S. president was never a partner. He is a hostile opponent. We should finally start to treat him as such and act accordingly. Summoning the U.S. ambassador for a formal protest would be a good first step. Furthermore, relations to this U.S. government should be reduced to a bare minimum. It is also no longer necessary to pretend to be on friendly terms. Germany and the European Union should abandon polite self-restraint when dealing publicly with Trump and his government. We can't completely cut off the channels of communication, but they should be used sparingly.
We have long known that we could no longer rely on the United States under Donald Trump. Now, though, it has become clear that we have to protect ourselves from him.
Trump better informed than Merkel on crime rate, German far-right leader claims – Europe
---
The deputy head of the far-right Alternative for Germany (AfD) party claimed on Wednesday that U.S. President Donald Trump was better informed about German crime rates than Chancellor Angela Merkel.
Georg Pazderski, who is known for his incendiary comments about refugees, said Trump "is clearly better informed than the German government about crime in Germany with the help of his intelligence agencies."
"When crimes such as theft, drug dealing and sexual assault are not reported or only to a very small degree because the victims are ashamed, then those crimes do not become part of the statistics," Pazderski said in Berlin.
He was responding to two tweets posted by Trump earlier this week which saw the US leader citing unrest within Germany's ruling coalition over migration to argue against the admission of refugees.
"The people of Germany are turning against their leadership as migration is rocking the already tenuous Berlin coalition," he tweeted Monday. "Crime in Germany is way up. Big mistake made all over Europe in allowing millions of people in who have so strongly and violently changed their culture!"
KEEP UPDATED: SIGN UP TO OUR NEWSLETTER
THANK YOU FOR SIGNING UP.
We've got more newsletters we think you'll find interesting.
OOPS. SOMETHING WENT WRONG.
Please try again later.
THANK YOU,
The email address you have provided is already registered.
"We don't want what is happening with immigration in Europe to happen with us!" Trump tweeted.
According to German Interior Ministry statistics, the crime rate was at its lowest since 1992 last year, when around 5.76 million crimes were registered in the country.
Taken as a percentage of the population, Germany's crime rate was at its lowest in 30 years. For every 700,000 residents there were fewer than 7,000 reported crimes.
German Intelligence and Trump – Google Search
---
Russian Intelligence and Trump – Google Search
---
Israeli Intelligence and Trump – Google Search
---
Senate Panel Backs Intelligence Agencies on Russia-Trump Conclusions | Top News
---
Signed in as mikenova
Share this story on NewsBlur
Shared stories are on their way…
world intelligence services and Trump – Google Search
---
The Independent
–
Jul 4, 2018
Further evidence has been found to support three US intelligence agencies' conclusion that Russia interfered in the 2016 election, the …
vladimir putin – Google Search
---
OTTAWA — Conservative MP James Bezan wants to see Russian President Vladimir Putin tried at The Hague for war crimes — and he's …
Trust in Putin Drops Below 50 Percent
---
The Russian public's trust in President Vladimir Putin has dropped below 50 percent for the first time in five years, according to a survey by an independent research body.
The results come as popular discontent grows over a planned pension reform that would set the retirement age past the life expectancy of some Russians. Thousands across the country have taken to the streets to protest the reform.
On Tuesday, a poll from the independent Levada Center showed a 12-point drop in trust levels toward Putin, down from 60 percent in January to 48 percent in June.
The poll asked respondents to name politicians whom they trust.
The pollster last registered a dip below 50 percent in Putin's ratings in 2012 and 2013. In 2012, the year Putin was elected to his third term as president, his rating was at 37 percent.
Putin's average trust rating stands at 56.5 percent, with the Levada Center documenting trust in Putin hitting a peak of 64 percent over the past four years.
Respondents in June's Levada poll named Prime Minister Dmitry Medvedev as the politician they distrust the most. Trust in Medvedev, who made the controversial announcement of Russia's plans to raise the retirement age while public attention was focused on the opening of the football World Cup on June 14, was at 9 percent.
The Levada survey was carried out between June 22 and June 26 among 1,600 people in 52 Russian regions.
Other polls have found similar levels of falling trust in the Russian president.
The state-run VTsIOM pollster reported that trust in Putin dropped by nearly 10 percentage points from June 3 (45.7 percent) to June 24 (38.3 percent)
VTsIOM last saw Putin's trust levels fall below 50 percent in April, from a high of 58.9 percent in January.
Ernst Uhrlau – Google Search
---
THE DEMIURGGlobal Security News | The World News and Times – Information Management Service: Current World News | Reviews of media reports | Selected reading lists | Video and Audio News | News Topics RSS Feeds | News, Reviews, Analysis, Opinions
---
The missing links: 
German (at the head of
the Russian,
the Israeli,
and the other)
Intelligence Groups (N.B.!) and Services; 
Vladimir Putin, 
Gerhard Schroeder, and
Ernst Uhrlau
Trump's Russia ties are really Jewish ties – The Judeo-Russian Mafia: From the Gulag to Brooklyn to World Dominion
________________________
Think You Know How Deep Trump-Russia Goes? Think Again: This Chart/Info Will Blow Your Mind 
_________________________________
Last Update: 11:45 AM 7/4/2018
Last Update: 7:32 AM 7/2/2018
THE DEMIURG? "He's making us dance and he's enjoying every minute of it. It makes him feel important." – By Michael Novakhov – 7.1.18
Demiurg ist ein Begriff der altgriechischen Umgangssprache und – mit Sonderbedeutung – der philosophischen Fachsprache. 
Wikipedia
Think You Know How Deep Trump-Russia Goes? Think Again: This Chart/Info Will Blow Your Mind – Google Search
---
Anthony Weiner, German Intelligence, and the Related Topics and Links Review – Google Search
---
2 Men Plead No Contest in Oakland 'Ghost Ship' Fire That Killed 36 – New York Times – Google Search
---
Performance, Message, and Hate Crimes: "LABRAT KNATS" and The Perfect Robots – By Michael Novakhov  | The World News and Times
---
Latest Update: 8:21 AM 1/19/2018
"The "Moral Black Hole" of the "Times Square". "Happy New Year!"  – Is this the message? 
High Profile, "Top Stories", Performance Crimes are the crimes of publicity; conceived, planned and committed with the aim of broadcasting the public message ("propaganda"), on the overt to the covert spectrum, and impressing it upon public imagination and emotions skillfully, as a type of the performance art. The level of sophistication and preparations in this type of crimes indicate the possible involvement of the highly skilled and experienced groups, armed with the top-notch digital technologies, and the list of the hypothetical culprits might range broadly, from the organized crime groups to the various intelligence services. M.N. – 1.19.18
Startling Video Shows NYPD Officer Hit byFleeing Mercedes in Times Square
The World News and Times  – Selected Posts
Trump Kazakh Connection | The World News and Times – Selected Posts 9:26 AM 1/17/2018 | The World News and Times Link | 9:25 AM 1/15/2018 Trump Kazakh Connection | The World News and Times
In reversed Chinese fashion: from down up: "Happy New Year!" 
Published at 9:19 AM EST on Jan 14, 2018 | Updated at 6:45 AM EST on Jan 16, 2018 –
https://www.nbcnewyork.com/news/local/NYPD-Officer-Struck-by-Car-Near-Times-Square-Police–469234103.html – via @nbcnewyork
____________________
Last Update: 11:13 AM 1/5/2018
"And the sign said: "The words of the prophets are written on the subway walls". 
globalsecuritynews.org | fbinewsreview.org | trumpinvestigations.org | worldnewsandtimes.org 
Are these the words of your prophets? Or the messages from some mysterious and powerful "Joker", or the tools and weapons of the "hybrid wars"? Are we the "Labrat Knats" on a burning "GHOST SHIP" America? Did we become just the massive supply of lab rats, lab knats – drosophilas, the human Guinea pigs, bred as the unwitting subjects for the various experiments, on and off-line, conducted by the various hostile actors? 
Who is The Joker? Is this Putin, or some known or unknown to us chief in some intelligence service? Are these the non-state actors? Who are they? 
globalsecuritynews.org | fbinewsreview.org | trumpinvestigations.org | worldnewsandtimes.org 
SEMANTIC ANALYSIS AND INTERPRETATIONS
In my humble opinion, many of the recent "accidents" appear to contain some implied symbolic meanings and the symbolic "messages". Is this the correct assessment or just the subjective, maybe even the paranoid impression? These meanings, messages, and "clues" are too visible (at least for the cued observers), too much the parts of the accidents, and too evident and even obvious, to ignore and to dismiss them; they are so by the designs of their "authors" who intend to broadcast their messages to those who are able to read them. 
globalsecuritynews.org | fbinewsreview.org | trumpinvestigations.org | worldnewsandtimes.org 
The "proof is in the pudding": the various "telling parts" of the "narratives" in the various "accidents" are "internally consistent" in their compositions to tell the "story" with a certain meaning, comprising a "message". The "stories" were also "externally" congruent with the social and political situations at a time. The things appear to be what they look like or claim to be, "prima facie", according to a sort of "duck principle", without implying their genesis or origin. However, this issue of "proof" is more complex than it sounds. 
globalsecuritynews.org | fbinewsreview.org | trumpinvestigations.org | worldnewsandtimes.org 
These "messages" may be visual, as in the graffiti signs: "LABRAT KNATS" and "GHOST SHIP", which serve as the backdrops for the crime scenes. Or the "messages" might be in the storylines, actions, plot, drama, and the scenes of the "accidents", as in the 2017 Las Vegas shooting, which looked like the human sacrifice in front of the Luxor Sphinx. Or in the disguised verbal-linguistic associations and allusions, usually in the names of the perpetrators, officials, or victims, and/or the places of the crime scenes, or in some other, similar clues, as in the "FARWEST Side of the LOWER" Manhattan truck attack of 10.31.17. Usually, these three components: the visuals, the dramatic actions, and the verbal allusions, are all present and mixed in various degrees. The place and the scene of Las Vegas shooting would have a quality of the mass spectacle, had it not been so real, and the similar notions of "the crimes for a show" apply to the other "accidents". And these "shows" very often carry the symbolic meanings, a moral, a story to tell, or some other didactic content, which in one word can be called the "message". 
globalsecuritynews.org | fbinewsreview.org | trumpinvestigations.org | worldnewsandtimes.org 
The symbolism and the symbolic message of the Manhattan attack also appear to be quite clear: "The US is like a rented truck speeding down the bicycle lane, after taking a left turn South from Houston (Oh, "how stoned!") Street onto the West Side Highway ("My way or the highway" – the so-called, ironically,"Reagan Doctrine"), with its anti-Russia sanctions. 
MESSAGE CRIMES AND THEIR FEATURES
Many other previous "accident" episodes do fit this structural pattern of the "message crimes" also. The opinions about any particular interpretations might differ, but the overall meanings or the "messages" of the "accidents" should not be that difficult to grasp. These "accidents" may be viewed as the "performance crimes or acts", conceptually within the realm of the "Performance Arts". 
These "message crimes" are committed largely for the sake of broadcasting the message, with the purposes of intimidating, warning, "punishing", "propaganda", etc. These types of the public and social messaging were used quite often throughout the human history and were retained in the religious myths. 
globalsecuritynews.org | fbinewsreview.org | trumpinvestigations.org | worldnewsandtimes.org 
"Mene, mene, tekel, upharsin: numbered, numbered, weighed, and divided", said the "writing on the wall", or in other words, the issue was analyzed, understood, prognosticated, and decided. In our days, the mobility and the ubiquity of the "social media walls" are combined with their traditional, although digital, monumentalism. 
Any crime is a message and a sick one, but the "crimes as performance acts" and as "the messages" proper, have their own distinct features. These are the crimes for the show and documentation in all forms and media, designed to be performed with flair and panache; as in a movie, drama, story, picture, graffiti, or like in a dream; with the aims of reaching the broadest and the most susceptible audiences. The broad and intense media coverage is the organic feature of these "messages"; direct and/or indirect media manipulations and influencing are also possible. The use of these "accidents" as the communication tools, subject to interpretations, within the large and disparate criminal groups, is also a possibility. The conceptualization of the "crimes for the sake of broadcasting the message" and elaboration of their typology might be helpful for their investigations by generating new hypotheses, leads, ideas, and understanding, and the "correct" or at least adequate interpretation of the "message of the crime" might be the key to analysis.
Michael Novakhov on performance crimes – Google Search
---
(1)BND-Präsident Ernst Uhrlau – Ein Mann schweigt sich in die Bredouille – Politik
---
Die Krise um die verschwundenen Baupläne für die neue Zentrale des Bundesnachrichtendienstes in Berlin könnte BND-Präsident Uhrlau den Job kosten. Weil er ungeschickt agiert – und weil ihm die richtigen Freunde in der Politik fehlen.
Eigentlich ist auch ein Nachrichtendienst nur ein gewöhnlicher Behördenapparat; aber wenn Interna aus diesem Dienstbetrieb bekannt werden, herrscht meist Aufregung. Wer weiß das besser als der Präsident des Bundesnachrichtendienstes (BND), der große Schweiger Ernst Uhrlau? Seit drei Jahrzehnten ist Uhrlau, 64, mit den internen Abläufen in Sicherheitsapparaten vertraut. Und doch droht ihm jetzt, auf der Zielgeraden der Karriere, noch Ungemach. Es ist nicht auszuschließen, dass er wenige Monate vor dem geplanten Wechsel in den Ruhestand unfreiwillig gehen muss.
Ernst Uhrlau ist wegen seines Krisenmanagaments im Fall der verschwundenen BND-Baupläne in der Kritik.
(Foto: ddp)Was Uhrlau zum Verhängnis werden könnte, ist eine eigentlich überschaubare Geschichte. Baupläne der neuen BND-Zentrale sind in Umlauf. Nichts wirklich Bedeutendes, aber weil Uhrlau beim Krisenmanagement ein bisschen sehr tough auftrat und möglicherweise auch voreilig, hat er jetzt Ärger. Unangenehm ist auch, dass fast zeitgleich Intimes aus dem Apparat bekannt wurde. Ein von Uhrlau geförderter Abteilungsleiter soll sich auf seinem Dienst-Computer Sex-Seiten angeschaut haben. Der Beamte wurde inzwischen intern versetzt.
Das alles kann der Chef des Auslandsnachrichtendienstes heil überstehen, wenn er sich mit der Aufsicht im Kanzleramt gut versteht. Aber Uhrlaus Verhältnis zur Regierungszentrale und auch zu wichtigen Leuten der Union ist, freundlich ausgedrückt, ein Nicht-Verhältnis. Das hängt zum einen damit zusammen, dass der gebürtige Hamburger, der früher den Verfassungsschutz der Hansestadt leitete und dort auch mal Polizeipräsident war, eingeschriebenes SPD-Mitglied ist. Er ist gewissermaßen das Überbleibsel der Regierung Gerhard Schröder.
In der Zeit von Rot-Grün koordinierte Uhrlau als Abteilungsleiter im Kanzleramt die Nachrichtendienste. Er fädelte beispielsweise humanitäre Aktionen zwischen der libanesischen Hisbollah und den Israelis ein und verkörperte geräuschlose Effizienz. Der Freund der Oper und der Literatur agierte meist ebenso diskret wie kundig.
Als die große Koalition kam, wurde Uhrlau Präsident des BND. Wenn die Behörde in die Schlagzeilen geriet, konnte er sich stets auf den damaligen Außenminister Frank-Walter Steinmeier (SPD) verlassen, aber die Sozialdemokraten sind jetzt in der Opposition. Das gibt Uhrlaus konservativen Kritikern noch mehr Gewicht, und an Freunden im Politikbetrieb mangelt es ihm ohnehin.
Mit großen Teilen der CSU hat es sich Uhrlau verscherzt, als er den Umzug des Dienstes von Pullach bei München nach Berlin durchsetzte. Nicht jeder Unionspolitiker war begeistert, dass der Diplom-Politologe Uhrlau die Geschichte des Dienstes von einer historischen Kommission aufarbeiten lässt. Da kann manches hochkommen, beispielsweise auch, wie der BND in der Gründerzeit die SPD bespitzelte. Außerdem unterzog Uhrlau den BND einer Reform, die Ärger machte. Abteilungen wurden zerschlagen und durch Arbeitseinheiten ersetzt.
Uhrlau hat bei alldem auch Fehler gemacht, die fallen nun ins Gewicht. Seit 26 Jahren hat kein BND-Präsident mehr das Pensionsalter im Dienst heil erreicht. Möglich, dass sich Uhrlau in diese Tradition einreihen muss.
"Der BND hat eine Geschichte der Unterwanderung" – netzpolitik.org
---
Dieser Gastbeitrag ist eine gekürzte Version des Vorworts des neuen Buchs Spionage unter Freunden – Partnerdienstbeziehungen und Westaufklärung der Organisation Gehlen und des BND von Christoph Franceschini, Erich Schmidt-Eenboom und Thomas Wegener Friis. Das Buch erschien im April im Verlag Christoph Links, hat 384 Seiten und kostet 30 Euro. Veröffentlichung mit freundlicher Genehmigung von Autoren und Verlag. Alle Rechte vorbehalten.
Seit Edward Snowden im Juni 2013 Zuflucht in Hongkong gesucht hat und zunächst fand, werden wir nahezu täglich mit immer neuen Enthüllungen konfrontiert, die tiefe Einblicke in das Potenzial und die Programme, in die Technik und das Ausspähungsvolumen der US-amerikanischen National Security Agency (NSA) und zum Teil auch in ähnliche Strukturen und Praktiken ihres britischen Pendants Government Communications Headquarters (GCHQ) geben.
Die Weltöffentlichkeit erfuhr, dass die NSA – gestützt auf einen Jahresetat von etwa 10 Milliarden US-Dollar mit einem 100.000-Mann-Heer von Datendieben – ihrem Anspruch, jede Telekommunikation auf dem Globus vollständig zu erfassen, zu durchsieben, zu analysieren und wesentliche Teile sehr langfristig zu speichern, in wachsendem Maß gerecht wird. Auch der Bundesnachrichtendienst (BND) stecke mit dem Hauptangreifer auf die verfassungsrechtlich geschützte Privatsphäre der Deutschen sowie auf die ökonomischen und regierungsseitigen Betriebsgeheimnisse der Bundesrepublik nebst ihren europäischen Partnern unter einer Decke, blies der Whistleblower aus dem Moskauer Exil anschließend heraus.
Bei der medialen und parlamentarischen Aufklärung des NSA-Skandals, die durch die Enthüllungen von Snowden zunächst eine Vielzahl von Gesetzesverstößen des BND bei seiner Zusammenarbeit mit der NSA und nachrichtendienstliche Angriffe der angelsächsischen Verbündeten auf den deutschen NATO-Partner zutage gefördert hat, gab es 2015 eine Wendung, die zahlreiche Fachleute aus den Medien und erst recht das breite Publikum überraschte: Der BND geriet ins Kreuzfeuer der Kritik, weil auch er systematisch befreundete Staaten und internationale Organisationen ausgespäht hatte.
Abhören unter Freunden ist systematisch
Skandalisiert wurden die Ausforschung der Türkei, für die es zahlreiche gute Gründe gibt, oder Lauschangriffe auf das österreichische und belgische Innenministerium, das britische Verteidigungsministerium, europäische Unternehmen wie Eurocopter im französischen Marignane oder eine EADS-Dependance in Warschau, aber auch Banken wie die HSBC, Telekommunikationsunternehmen wie British Telecommunications, ein Flugzentrum der US-Raumfahrtbehörde NASA und eine Abteilung der U. S. Air Force. Im Visier des BND standen auch die Botschaften nahezu aller europäischer Staaten in Berlin sowie zahlreicher Konsulate in der Bundesrepublik.
Von den dem BND von den Amerikanern angeblich untergejubelten Selektoren wurden 40.000 im Laufe der Jahre ausgesondert. 68,7 Prozent dieser Suchbegriffe richteten sich gegen Regierungseinrichtungen von EU-Partnern, weitere gegen deutsche Unternehmen.
Von 2009 an hörte der BND die Hohe Vertreterin der Europäischen Union (EU) für Außen- und Sicherheitspolitik und gleichzeitig deren Vizepräsidentin Catherine Ashton ab. 2013 sollte das Handy von US-Außenminister John Kerry in die Zielerfassungsliste aufgenommen werden. Der Lauschangriff scheiterte nur, weil ein BND-Mitarbeiter die Ländervorwahl der USA mit der eines afrikanischen Staats verwechselt hatte. Kerrys Kommunikation konnte dennoch über die Überwachung der Anschlüsse des US-Außenministeriums zum Teil erfasst werden.
Geheimdienstlicher Rundumblick in Pullach
Der Bundesregierung schlug eine Welle der (gespielten) Empörung aus europäischen Nachbarstaaten entgegen. Als ruchbar wurde, dass der BND die Online-Kommunikation in Belgien in großem Umfang ausgespäht hatte, leitete die belgische Regierung Untersuchungen ein, und ihr Telekommunikationsminister Alexander De Croo verwies im Mai 2015 süffisant auf die Empörung der Bundeskanzlerin anlässlich der Überwachung ihres Handys durch die NSA.
Bis Ende 2013 hatten BND und NSA gemeinsam auch französische Politiker wie den Außenminister Laurent Fabius überwacht. Am Rande des europäisch-afrikanischen Gipfeltreffens auf Malta im November 2015 forderte Frankreichs Präsident François Hollande von Angela Merkel öffentlich eine vollständige Aufklärung der Affäre. Die Kanzlerin beschwichtigte damit, dass es sich um eine "indirekte Maßnahme" gehandelt habe, bei der Personen im Visier standen, die sich an Fabius gewandt hatten.
Wer sich da 2015 die Augen rieb und helle Empörung über die BND-Spionage gegen politisch verbündete Staaten bekundete, war mit der nachrichtendienstlichen Fachliteratur nur wenig vertraut. Aus Dokumenten, die der ehemalige leitende BND-Mitarbeiter Hans Langemann (Lückrath) Anfang der 1980er-Jahre über einen Mittelsmann in die Medienlandschaft streute, ging bereits hervor, dass Pullach nicht auf die Staaten des Warschauer Vertrags allein fixiert war, sondern sich den geheimdienstlichen Rundumblick auf die Fahnen geschrieben hatte. Die Westaufklärung in dieser Operation Eva, die hier noch breiten Raum einnehmen wird, entsprang nicht den Eigenmächtigkeiten einzelner BND-Statthalter und war ebenso wenig ein der Regierung in Bonn verschwiegenes Hausprodukt Reinhard Gehlens, sondern Ausfluss der Auftragssteuerung durch das Bundeskanzleramt.
Freunde ausspähen ist gesetzlich abgesichert
Im Vorfeld der am 21. Oktober 2016 vom Bundestag verabschiedeten Novelle zum BND-Gesetz hatte sich die Hoffnung breitgemacht, dass in Zukunft nicht nur europäische, sondern alle ausländischen Bürger, Politiker und Institutionen von Ausspähungen des BND verschont bleiben würden. In einer Anhörung im Innenausschuss des Bundestages Ende September 2016 hatte Matthias Bäcker vom Karlsruher Institut für Technologie sogar die Auffassung vertreten, es sei verfassungswidrig, wenn Ausländer gegenüber Bundesbürgern schlechter gestellt und gegen Abhörmaßnahmen weniger geschützt seien.
Durchgesetzt haben sich jedoch die Hardliner, denn das neue Gesetz zur Auslands-Fernmeldeaufklärung gewährt dem BND größere Spielräume beim Ausspähen von EU-Institutionen, EU-Mitgliedsstaaten und Unionsbürgern, sofern es der Gefahrenabwehr dient oder wenn dabei "ausschließlich Daten über Vorgänge in Drittstaaten gesammelt werden sollen, die von besonderer Relevanz für die Sicherheit der Bundesrepublik Deutschland sind". "Das Besondere an dieser Regelung ist, dass nunmehr gesetzlich abgesichert ist, was vor einiger Zeit noch bestritten wurde – dass nämlich auch der BND unter Umständen 'Freunde ausspähen' muss", analysierte eine Studie der vom Bundeskanzleramt finanzierten Stiftung Wissenschaft und Politik (SWP) im Oktober 2016. Wirtschaftsspionage wird dem BND explizit untersagt, aber die Grenzen zur Wirtschaftsaufklärung bleiben fließend.
Dass die seit Jahrzehnten ausgeübte Spionage unter Freunden, auch die vom BND ausgehende, durch die neue Gesetzeslage – wenigstens zum Teil und über Gummiparagrafen abgedeckt – nun nur legalisiert wurde, ist auch ein Nachweis, den dieses Buch erbringen wird.
Jahrzehntelange Spionage unter Freunden legalisiert
In der Tradition Reinhard Gehlens, der sich als Vorreiter bilateraler Zusammenarbeit mit westlichen Nachrichtendiensten gesehen hatte, machte der BND-Vizepräsident Paul Münstermann 1989 den ersten Vorschlag für einen gemeinsamen (west-)europäischen Nachrichtendienst. Kurz nachdem Ernst Uhrlau zum Geheimdienstkoordinator im Kanzleramt von Gerhard Schröder ernannt worden war, sprach er sich Ende November 1998 für eine engere Zusammenarbeit der europäischen Nachrichtendienste aus, die durch den weiteren europäischen Integrationsprozess anders verzahnt werden müsse.
Nach den Anschlägen auf das World Trade Center in New York, nach den islamistischen Attentaten in Madrid und London ist es zum Mantra führender Nachrichtendienstler und Sicherheitspolitiker geworden, dass es eine weit intensivere Kooperation der Dienste bis hin zur Schaffung eines EU-Nachrichtendienstes geben müsse. Nach den Bombenanschlägen in Brüssel 2016 forderten so der Generalbundesanwalt Peter Frank und der innenpolitische Sprecher der SPD-Bundestagsfraktion Burkhard Lischka ein europäisches Terrorabwehrzentrum, und Innenminister Thomas de Maizière verlangte die Verknüpfung von verschiedenen Datentöpfen in Europa.
Herausgekommen ist bisher nur ein wenig funktionierendes "Intelligence Sharing" beim External Action Service der Europäischen Union. Dessen Koordinator ist seit 2015 der vormalige BND-Spitzenbeamte Gerhard Conrad. Er war zuvor Resident des BND in London und damit Kontaktmann zu den hartleibigsten Nationalisten in der intelligence community der NATO-Staaten.
Geradezu revolutionär kooperativ hatte sich hingegen der französische Dienst 2015 verhalten. Nach Aussagen des Technikchefs der Direction générale de la Sécurité extérieure (DGSE) Bernard Barbier gegenüber der französischen Tageszeitung Le Monde hegte sein Dienst auf Spitzenebene Pläne zur Fusion von BND und DGSE, um den US-Diensten Paroli bieten zu können. Ausgebremst worden – so Barbier – seien diese Überlegungen jedoch von französischen Politikern.
Politisch verbundenen Mitspielern in die Karten gucken
Nationalstaatliches Denken hatte nicht zum ersten Mal das Schritthalten nachrichtendienstlichen Handelns mit den politischen und selbst militärischen Integrationsbemühungen vereitelt. Insofern ist dieses Buch auch ein Stück Ursachenforschung für die teils schleppenden, teils fehlschlagenden Bemühungen um einen supranationalen Nachrichtendienst auf EU-Ebene.
Den tieferen Grund für den Geheimdienstauftrag, gerade politisch verbundenen Mitspielern in die Karten zu gucken, nannte Christopher J. Murphy, Dozent für Geheimdienststudien an der britischen Universität von Salford. Er betonte, dass es natürlich keine internationalen Geheimdienstallianzen, sondern nur nationale Interessen gäbe. Sein britischer Humor brachte es im Juni 2015 auf den Punkt: Die Nachrichten, dass sich NATO-Verbündete gegenseitig ausspionieren, haben denselben Neuigkeitswert wie die Information, dass der Papst katholisch ist. Aber so, wie es von großem Interesse ist, wie dieser oder jener Papst seinen Katholizismus praktiziert, so ist es auch für die Analyse der internationalen Beziehungen ausgesprochen wichtig zu erforschen, welchen Stellenwert die Spionage unter eigentlich auf Zusammenarbeit angewiesenen Freunden in bestimmten Zeitabläufen hatte.
In der Central Intelligence Agency (CIA) sehen die Leute Partnerdienstbeziehungen wie einen Schmerz im Arsch, aber als notwendig an, zitierte Elizabeth Braw im August 2014 das drastische Votum der CIA-Mitarbeiterin Valerie Plame, deren Identität aus Kreisen um US-Präsident George W. Bush illegalerweise kurz nach dem Einmarsch von US-Truppen in den Irak 2003 gelüftet worden war. Einer der Gründe für die Zusammenarbeit liegt ihrer Ansicht nach darin, gegnerische Maulwürfe im eigenen Dienst ausfindig zu machen.
Geheimdienstzusammenarbeit als Spiegelkabinett
Um zu verdeutlichen, welche Probleme dabei auftreten, zog sie eine Parallele zu Platons Höhlengleichnis: Geheimdienstzusammenarbeit sei ein klassisches Spiegelkabinett, in dem niemand sicher sein kann, dass die Dinge so sind, wie sie erscheinen. Ebenso realistisch schätzte Christopher Felix, ein Pseudonym für James McCargar, bereits 1963 das Verhältnis zwischen Nachrichtendiensten ein. "Geheimdienste mögen auf demselben Bett zusammensitzen; sie mögen selbst die Decken ein wenig zurückschlagen, aber niemals gehen sie zusammen ins Bett", resümierte der Autor nach 16 Jahren in Diensten der CIA.
Wo Braw in der intelligence community nach ähnlichen Stimmen suchte, fand sie eine ganze Reihe. Nigel Inkster, ehemaliger Direktor für Operationen im britischen MI6, beklagte eine Erosion bei der Zusammenarbeit der NATO-Partner mit Blick auf Russland, weil Deutschland und Italien zunehmend wirtschaftlich von der Russischen Föderation abhängig würden. Martin Arpo, stellvertretender Leiter des estnischen Inlandsnachrichtendienstes KaPo, erläuterte, dass es kein blindes Vertrauen gäbe, sondern eine Need-to-know-Abschottung; Spionage richte sich auch gegen Alliierte, ohne dass dies bedeute, dass die gesammelten Informationen auch gegen den Verbündeten eingesetzt würden.
Welches Machtgefälle im amerikanisch-deutschen Verhältnis bestand, machte ein deutscher Offizieller der Newsweek-Journalistin klar: Die CIA habe den BND nie als gleichwertigen Partner betrachtet und noch in den 1990er-Jahren unverhohlen geäußert: "Ihr spielt nicht in unserer Liga." Wenn die CIA etwas über Mitteleuropa wissen wollte, habe sie den BND gefragt. Wenn der BND jedoch beispielsweise etwas über Indonesien habe wissen wollen, habe die Antwort gelautet: Was geht euch das an? Ein BND-Beamter, der einige Jahre in Washington eingesetzt war, erklärte, dass sich die Beziehungen sogar noch verschlechtert hätten. Unter den Regierungschefs Helmut Kohl und George H. W. Bush habe der BND einen guten Zugang zur CIA gehabt, aber das sei 2014 nicht mehr der Fall.
Eingefleischtes Misstrauen und nationale Interessen
Ungenannt bleibend und sein Herkunftsland verschweigend, formulierte der Leiter einer zentralen europäischen Sicherheitsagentur, dass es zwar bei der Bekämpfung des Terrorismus unter den NATO-Nachrichtendiensten eine engere Zusammenarbeit gäbe als im Kalten Krieg, dass aber zugleich in heutiger Zeit unterschiedliche politische Zielsetzungen Hürden aufbauen würden, die Einfluss auf die Geheimdienste hätten.
Eleganter schlug der wenig später entlassene BND-Präsident Gerhard Schindler im Frühjahr 2016 in einem Gespräch mit dem Spiegel in dieselbe Kerbe. Er forderte den Abbau von Misstrauen auch gegenüber europäischen Partnern, während ein hochrangiger pensionierter BND-Mann zuvor zu Protokoll gegeben hatte, dass das nachrichtendienstliche Geschäft "zuallererst auf Misstrauen" beruhe. Wenig später räumte Schindler allerdings in der ARD-Fernsehdokumentation "Schattenwelt BND" ein: "Nachrichtendienste tun sich mit der Kategorie 'Freund' naturgemäß schwer". Damit sprach der BND-Präsident öffentlich aus, was in geheimen Pullacher Papieren schon seit Jahrzehnten seinen Niederschlag gefunden hatte.
Klartext sprach zum Beispiel ein Vortrag von Eberhard Blum, des Leiters der BND-Zentralabteilung, vom Oktober 1969: Der "Gedanke der Universalität verbietet gleichzeitig Ausrichtung nachrichtendienstlicher Tätigkeit ausschließlich nach Grundsatz Feind-Freundverhältnis. Aufklärung politischer Absichten und Möglichkeiten der 'Freunde' erforderlich, z. T. vorrangig, weil BRD von diesen abhängig – Verhalten eines 'Freundes' kann eigene Stellung gegenüber 'Feind' oft nachhaltiger tangieren als Aktion des 'Feindes'." Zu den bedeutendsten Dienstleistungen des BND für die Ressorts der Bundesregierung zählte er dabei die "Sicherheits- und Bündnispolitik, Deutschlandpolitik, Außenhandels- und Entwicklungspolitik".
Aufklärung politischer Absichten der "Freunde"
Anlass für den Newsweek-Artikel von Braw war der Fall von Markus R., der am 2. Juli 2014 festgenommen worden war. Die Anklageschrift des Generalbundesanwalts vom 6. August 2015 warf dem in der Abteilung "Einsatzgebiete Auslandsbeziehungen" (EA) tätigen BND-Angestellten vor, unter dem Decknamen Uwe für einen Agentenlohn von mindestens 95.000 Euro seit Januar 2008 als Doppelagent für die CIA-Station in Wien gearbeitet zu haben.
Zum Verratsumfang von mehr als 200 Dokumenten zählten eine abteilungsinterne Personal- und Organisationsdatenbank sämtlicher aktueller und zahlreicher früherer Mitarbeiter dieser Beschaffungsabteilung mit Klar- und Decknamen, des Weiteren Dokumente, die die Struktur, Arbeitsschwerpunkte und Ausrichtung der Abteilung EA und des BND insgesamt sowie konzeptionelle operative Überlegungen und Analysen betrafen, ferner Dokumente zur Zusammenarbeit mit US-amerikanischen und anderen ausländischen Diensten. Neben dem Auftragsprofil des BND übergab er seinem US-Führungsoffizier in Salzburg auch das Transkript eines Telefonats, das die US-Außenministerin Hillary Clinton aus ihrem Regierungsflugzeug mit dem UNO-Generalsekretär Kofi Annan geführt hatte.
Erschwerend kam hinzu, dass der am 1. Dezember 2007 vom BND eingestellte Bürokaufmann am 28. Mai 2014 eine vom Bundesamt für Verfassungsschutz abgefangene E-Mail an das russische Generalkonsulat geschickt hatte, die drei geheime Anhänge enthielt: Zwei der Dokumente, mit denen sich Markus R. dem russischen Auslandsnachrichtendienst Sluschba wneschnei raswedki (SWR) andienen wollte, betrafen aktuelle Verdachtsfälle auf Spionage, das dritte enthielt die detaillierte Planung zur Einrichtung und Zielsetzung eines neuen operativen Arbeitsbereichs im BND. Der 32-jährige Schwerbehinderte wurde Mitte März 2016 wegen Landesverrats, der Verletzung von Dienstgeheimnissen und der Bestechlichkeit in fünf Fällen zu einer Haftstrafe von acht Jahren verurteilt.
Höhepunkt einer jahrzehntelangen Ausforschung
Bundesinnenminister Thomas de Maizière hatte den Schaden im August 2014 als "lächerlich" heruntergespielt. Und auch Finanzminister Wolfgang Schäuble redete den Skandal klein. Er glaubte, über die Dummheit der USA weinen zu müssen, weil sie so einen drittklassigen BND-Mitarbeiter angeworben hatten. Nach der Verhaftung von Markus R. musste der Berliner CIA-Resident im Juli 2014 ausreisen, und der US-amerikanische Botschafter John B. Emerson wurde gleich zwei Mal ins Auswärtige Amt einbestellt.
Es war nicht das erste Mal, dass ein Spitzenmann der Agency aus der Bundesrepublik zurückgezogen wurde. Mitte der 1990er-Jahre musste der Chief of Station der CIA in München Deutschland verlassen. "Wir leben nicht mehr im Kalten Krieg, wo wahrscheinlich jeder jedem anderen misstraute", kommentierte die Bundeskanzlerin den Fall Markus R. Die USA hatten versucht, die Ausweisung des Residenten durch das Angebot einer neuen Vereinbarung zum Austausch nachrichtendienstlicher Informationen zu vermeiden, aber die Bundesregierung ging darauf nicht ein.
Ein BND-Beamter erklärte gegenüber Newsweek, die CIA habe mit der Annahme eines Selbstanbieters aus dem Dienst eine rote Linie überschritten. Wo die rote Linie zuvor verlief und in welchem Maß die CIA gegen den BND spionierte, macht das Abschlusskapitel deutlich. Dass dieser Fall eines US-Spions im Allerheiligsten des BND keine einmalige Entgleisung der CIA war, sondern nur der Höhepunkt einer jahrzehntelangen Ausforschung des kleinen Partners darstellt, wird das Kapitel zu den (west-)deutsch-amerikanischen Geheimdienstbeziehungen unter Beweis stellen.
Allianz des Misstrauens
Aus der anschließenden Analyse der "Allianz des Misstrauens", die ihren Niederschlag in der ständigen US-Spionage gegen die unsicheren Kantonisten in Bonn und Berlin fand und die von eher zaghaften Bemühungen des deutschen Auslandsnachrichtendienstes zur Aufklärung der Absichten der westlichen Führungsmacht begleitet wurde, wird klar, dass es die politischen Rahmenbedingungen waren und sind, die das prekäre Verhältnis des US-amerikanischen Geheimdienstapparats zu den (west-)deutschen Sicherheitsbehörden prägten und prägen. So defensiv, wie sich der BND stets gegenüber dem großen Bruder verhielt, so offensiv ging er häufig – wie sich zeigen wird – mit kleinen Partnerdiensten wie denen Österreichs um.
Wie wenig bestellt das Forschungsfeld Geheimdienstkooperation unter westlichen Verbündeten nach 1945 noch weitgehend ist, zeigt sich auch in dem 2015 verfassten Beitrag von Adam D. M. Svendsen über die britisch-amerikanische Zusammenarbeit in der Zeitschrift des Verbandes ehemaliger US-amerikanischer Nachrichtendienstmitarbeiter. Nach einer historischen Einführung und der Skizzierung der Zusammenarbeit zwischen Großbritannien und den USA im Zweiten Weltkrieg stehen bei dem britischen Mitarbeiter des Copenhagen Institute for Futures Studies (CIFS) nur zwei sehr allgemein gehaltene Druckseiten über die geheim gehaltene Kooperation zwischen den angelsächsischen Staaten innerhalb der NATO, die nur auf Kriegsschauplätze von den Falkland-Inseln 1981 bis zur Invasion des Iraks 2003 abheben und kein einziges Detail verraten.
Rhodri Jeffreys-Jones, emeritierter Professor für amerikanische Geschichte an der Universität Edinburgh, hat 2013 ein Werk vorgelegt, das den Anspruch erhebt, "The Story of Western Intelligence"zu sein. Tatsächlich beleuchtet er detailliert und sachkundig jedoch nur das Auf und Ab der britisch-amerikanischen Geheimdienstbeziehungen vom Ersten Weltkrieg bis heute. Nachrichtendienste anderer NATO-Staaten spielen nur eine periphere Rolle.
Forschungsfeld Geheimdienstkooperation wenig bestellt
Natürlich gibt es insbesondere in der angelsächsischen Fachliteratur, aber auch in deutschsprachigen Werken reichliche Fundstellen zum Zusammenwirken westlicher Dienste. Das Thema steht jedoch nicht als Leitmotiv über den Arbeiten, wird weder explizit in den Forschungsmittelpunkt gestellt noch als methodologische Betrachtungsebene eingebracht.
Eine Ausnahme bildet der Forschungsstand zur Organisation Gehlen (Org) unter der Treuhänderschaft der U. S. Army und der CIA, das Verhältnis zwischen den US-Diensten und der Org vor ihrer Übernahme in den Bundesdienst zum 1. April 1956 betreffend. Neben der Arbeit von Jens Wegener liegt mit dem Aufsatz von Thomas Wolf ein erstes Ergebnis der "Unabhängigen Historikerkommission" des BND dazu vor.
Für die jüngere Zeit gibt es allenfalls Momentaufnahmen wie beispielsweise die Listen der BND-Partnerdienste und -Residenturen unter dessen Präsident Klaus Kinkel oder sektorale Analysen zur Zusammenarbeit westlicher Dienste beispielsweise beim multinationalen Propagandaprojekt Interdoc.
Der wohl einzige durchgängig erforschte Bereich von Partnerdienstbeziehungen ist die Ausgestaltung der Zusammenarbeit bei der fernmelde-elektronischen Aufklärung unter den "Five Eyes" (USA, Großbritannien, Kanada, Australien und Neuseeland) von 1942. Dafür stehen die Arbeiten von James Bamford aus 2001, "The Ties That Bind" von Jeffrey T. Richelson und Desmond Ball 1985, in jüngerer Zeit das Buch von Matthew Aid sowie aus britischer Sicht die Geschichte des GCHQ von Robert Aldrich. Die Enthüllungen von Edward Snowden förderten noch aktuellere Fakten zutage, die auch – wie der Untersuchungsausschuss des Deutschen Bundestages zur NSA-Affäre ermittelte – zahlreiche Informationen über die Kooperation zwischen NSA und BND lieferten.
Gegeneinander gerichtete Geheimdienstaktivitäten
Die in den deutschen Medien und im NSA-Untersuchungsausschuss des Bundestages ausführlich thematisierte technische Aufklärung bleibt in diesem Buch weitestgehend ausgespart, insbesondere da, wo es sich um die Massenüberwachung von Telekommunikation handelt. Vorrangig geht es um die Kooperation bei der Aufklärung mit menschlichen Quellen, die Austauschbeziehungen mit ausgewählten Partnerdiensten einerseits und die gegeneinander gerichteten Geheimdienstaktivitäten andererseits.
Der Historiker Christopher Nehring hat im Oktober 2016 den Versuch unternommen, theoretische Modelle von Geheimdienstkooperationen ins Blickfeld der Forschung zu rücken und ein erstes Fazit gezogen:
So zeigt sich anhand der gängigen Theorien der Intelligence Studies, dass Geheimdienstkooperation im aktuellen internationalen System eher eine Ausnahme ist, nicht der Regelfall. Es lassen sich zahlreiche Kooperationshindernisse identifizieren, die eine Zusammenarbeit in diesem sensiblen Feld zumindest deutlich erschweren. Diese Hindernisse, ständige Sicherheits- und Vertrauensdefizite sowie das vorherrschende nationale Interesse der Akteure führen dabei – gerade auch innerhalb von Allianzen und Bündnissen – zu Aufklärungsbemühungen gegenüber Verbündeten. Je heterogener und asymmetrischer Allianzen sind beziehungsweise je dominanter ein Partner in ihnen ist, desto höher ist die Wahrscheinlichkeit eines spying on friends.
Hinter diese Aussagen muss man einige Fragezeichen setzen. Zum einen ist sowohl gleich nach Ende des Zweiten Weltkrieges als auch aktuell die Zusammenarbeit von Nachrichtendiensten trotz gegenläufiger nationaler Interessen und dem eingefleischten Misstrauen der Regelfall für die Dienste im gleichen politischen Lager und wird mit hohem Aufwand betrieben.
Zum anderen erklärt die Dominanz eines Partners nur im Einzelfall – beispielsweise für das amerikanisch-deutsche Verhältnis – das Ausmaß der Spionage unter Freunden. Die intensiven Aufklärungsbemühungen Großbritanniens, Frankreichs oder Italiens gegenüber der mindestens gleichwertigen Bundesrepublik können durch Asymmetrie ebenso wenig erklärt werden wie die weitestgehend harmonischen Beziehungen des BND zu den deutlich kleineren Nachrichtendiensten Dänemarks.
Zusammen- und Gegeneinanderwirken von Partnern
Relativieren muss man auch Nehrings These, die letztlich gescheiterten Bemühungen der Bundesregierung um ein No-Spy-Abkommen mit den USA seien "historisch ohne Präzedenzfall […] und daher ein Novum" gewesen. Dennis Blair, Barak Obamas 2013 entlassener Director of National Intelligence, hatte im Frühjahr 2010 ein No-Spy-Abkommen zwischen den Nachrichtendiensten der USA und Frankreichs auf den Weg gebracht. Doch der bereits ausgehandelte Verzicht darauf, sich gegenseitig auszuspionieren, scheiterte im Mai am Widerstand des von CIA-Chef Leon Panetta beeinflussten Weißen Hauses, letztlich also am US-Präsidenten.
Das "no go" der US-Dienste im Falle Frankreichs und der Bundesrepublik war von der Sorge um einen Schneeball-Effekt getragen: Alle Staaten, die sich auf eine politische Freundschaft mit den Vereinigten Staaten berufen, könnten einen ähnlichen Vertrag verlangen und damit die Westaufklärung der US-Dienste zum Erliegen bringen. Vor einer Theoriebildung, die alle Konstellationen und ihre Ursachen erhellt, steht stets die empirische Analyse.
Nur auf der Basis zahlreicher Einzelbefunde zum Zusammen- und Gegeneinanderwirken von Partnerdiensten lässt sich das Spannungsfeld von Kooperation und Konkurrenz in allen Facetten erhellen. Das Buch "Spionage unter Freunden – Partnerdienstbeziehungen und Westaufklärung der Organisation Gehlen und des BND" unternimmt den Versuch, eine Vielzahl diesbezüglicher Fakten zusammenzutragen.
gerhard schroeder and ernst uhrlau and putin – Google Search
| | |
| --- | --- |
| | mikenova shared this story from gerhard schroeder and ernst uhrlau and putin – Google News. |
---
Secunda TV (Comunicat de Presă)
–
Feb 4, 2018
președintele CE – Barroso; cancelarii Germaniei – Schröder și Merkel … Franței – Sarkozy; președintele Rusiei – Putin; premierii României – Năstase, … secret german: August Hanning, Ernst Uhrlau, GerhardSchindler.
Spiegel Online
–
Dec 29, 2009
… and Greens under Chancellor Gerhard Schröder, in office from 1998 … Ernst Uhrlau, intelligence coordinator for the Chancellory at the time …
<a href="http://Netzpolitik.org" rel="nofollow">Netzpolitik.org</a>
–
Apr 29, 2017
Kurz nachdem Ernst Uhrlau zum Geheimdienstkoordinator im Kanzleramt von Gerhard Schröder ernannt worden war, sprach er sich Ende …
gerhard schroeder and ernst uhrlau – Google Search
---