"Thursday's documents — filed as part of a motion in court seeking to withhold more than 50 pieces of evidence from the jury in the upcoming trial — could complicate the EU-focused narrative. Several exhibits included in the court filing seem to contradict Kilimnik's assertion that the Hapsburg group never lobbied in Washington.
"The Hapsburg team will also do a series of events between March and May in Washington DC designed to change the public rhetoric directed at Ukraine, but to also influence key members of the US Government through private meetings held at the highest levels," Manafort wrote to Yanukvych in a memo dated Feb. 21, 2013. "This will include major speeches, participation in key events, and private meetings with senior US officials including Secretary of State John Kerry, and other members of the Administration."
A spokesman for Manafort declined to comment."
__________________________________
Mike Nova's Shared NewsLinks
New Manafort docs appear to contradict own lobbying claims
---
New documents filed in court by Paul Manafort's lawyers appear to contradict his legal team's own claims that the former Trump campaign chairman's team only lobbied on behalf of the Ukrainian government in Europe.
The revelation could be important as Manafort is trying to fend off charges from special counsel Robert Mueller that Manafort failed to register as a foreign agent in connection with his lobbying work for the Ukrainian government. Earlier this year, Mueller accused Manafort and his former deputy, Rick Gates, of secretly organizing a group of former European politicians known as the "Hapsburg group" to lobby in the U.S. for former Ukrainian President Viktor Yanukovych and his party.
But, according to prosecutors, Manafort and his longtime associate, Konstantin Kilimnik, pressed those involved in the lobbying campaign to stress that the effort was focused exclusively on the European Union. A federal judge later ruled that Manafort was attempting to tamper with the testimony of potential witnesses and ordered him jailed over the incident.
Thursday's documents — filed as part of a motion in court seeking to withhold more than 50 pieces of evidence from the jury in the upcoming trial — could complicate the EU-focused narrative. Several exhibits included in the court filing seem to contradict Kilimnik's assertion that the Hapsburg group never lobbied in Washington.
"The Hapsburg team will also do a series of events between March and May in Washington DC designed to change the public rhetoric directed at Ukraine, but to also influence key members of the US Government through private meetings held at the highest levels," Manafort wrote to Yanukvych in a memo dated Feb. 21, 2013. "This will include major speeches, participation in key events, and private meetings with senior US officials including Secretary of State John Kerry, and other members of the Administration."
A spokesman for Manafort declined to comment.
The memo isn't the first evidence that the Hapsburg group — which included a former Austrian chancellor and a former Italian prime minister — lobbied in the U.S. Manafort wrote in another memo made public by Mueller's team last month that he had "organized and leveraged" the visits of two Hapsburg group members to Washington. And disclosure reports retroactively filed by two Washington lobbying firms show that members of the Hapsburg group met with lawmakers in Washington around the same time.
Manafort is not set to face trial on his lobbying-related charges until September. However, he will face trial next week on separate Mueller charges of tax evasion, bank fraud and failing to report foreign bank accounts.
The documents filed by Manafort's lawyers on Thursday comprise hundreds of pages and offer the most detailed look yet into the lobbying campaign he orchestrated in Europe and Washington.
In a memo to Yanukovych dated Feb. 4, 2013, Manafort wrote that John Kerry's confirmation as secretary of state "is a positive development for us and will be a dramatic change from former Secretary Clinton."
The Feb. 4 memo isn't the only one in which Manafort appeared wary of Hillary Clinton, who had stepped down as secretary of state days earlier.
"It is important to understand that holdovers from the Clinton days and the US Embassy in Kyiv are not objective and are conspiring to identify options to get sanctions as a tool to pressure the Yanukovich Government," Manafort wrote in another memo to Yanukovych.
Manafort also described Rep. Ed Royce (R-Calif.), the incoming chairman of the House Foreign Affairs Committee, and Rep. Dana Rohrabacher (R-Calif.), the incoming chairman of the Europe, Eurasia and emerging threats subcommittee, as good for Ukraine.
Manafort was more pessimistic about Rep. Chris Smith (R-N.J.), the new chairman of another subcommittee, suggesting that he'd use his position to raise the issue of Yulia Tymoshenko, the former Ukrainian prime minister and Yanukovych's political rival. Yanukovych's government imprisoned Tymoshenko on what were widely condemned at the time as politically-motivated charges.
"It is highly likely that Smith uses this subcommittee as a vehicle to hold hearings on [Tymoshenko's] situation and possibly promote legislation," the memo reads.
Smith had previously introduced a bill to encourage free and fair Ukrainian elections. Lobbyists hired by Manafort and Gates had lobbied against bills in 2012 condemning Yanukovych's imprisonment of Tymoshenko.
Some of the documents are more cryptic.
One document, dated Jan. 15, 2013, lists four consultants in the U.S.: "Podesta/Devine/Weber/ Barry Jackson."
The lobbyists Tony Podesta of the Podesta Group and Vin Weber of Mercury and the consultant Tad Devine have all confirmed that they worked with Manafort and Gates. But Jackson, a former chief of staff to one-time House Speaker John Boehner, has not been tied to Manafort.
Jackson said he had no idea why his name was there.
"I have done no work with or for Paul Manafort nor on behalf of the Yanukovych regime and know of no reason why my name shows up in a document," Jackson wrote in an email to POLITICO on Thursday evening.
The real story of the Mueller indictments? The intelligence community's failure to disrupt Russian threats after 9/11
---
Get the Think newsletter.
Earlier this month, America was roiled by the Department of Justice's indictment of 12 Russian intelligence (GRU) officers, as well as the arrest of suspected "unregistered foreign agent" Mariia Butina. So are Russian spies meddling more in American affairs, or are we simply getting better at catching them?
Neither. Despite all the attention currently being paid to the swirl of suspicion and controversy surrounding Russia's involvement in the 2016 presidential election, the real story of the recent indictments is one of failure. Because American intelligence officials have known about the Russian threat for decades, and yet still were apparently unable to stop foreign agents from interfering in a democratic election.
American intelligence officials have known about the Russian threat for decades, and yet still were apparently unable to stop foreign agents from interfering in a democratic election.
Take this intercepted court message, released in court proceedings against suspected Russian spies. In the note, Moscow's orders were clear and simple: "You were sent to USA for long-term service trip. Your education, your bank accounts, car, house, etc — all these serve one goal: fulfill your main mission, ie to search and develop ties in policymaking circles in US and send intels (intelligence reports) to C (Centre)."
While this missive reads like evidence collected against the 12 GRU agents, it was in fact part of a 2010 FBI case against a group of so-called Russian "illegal" deep cover agents. But 2010 was far from the only warning U.S. agencies received. Indeed, there were convictions and charges brought against both Americans and Russians in 2012 and 2015 (case involving Carter Page).
There are several reasons why this threat may have been missed, or merely considered a lesser priority than other threats. The biggest potential reason is that the September 11 attacks shifted the focus of the intelligence community away from foreign counterintelligence and towards what felt like a more immediate threat: terrorism. This shift makes sense in theory — after all, how many Americans have Russian agents killed in the past 20 years? But it's also a short-sighted one. Russian efforts to influence and interfere with the democratic process are a real threat to American national security, and they need to be treated as one.
There are several reasons why this threat may have been missed, or merely considered a lesser priority than other threats. The biggest potential reason is that the September 11 attacks shifted the focus of the intelligence community.
Counterintelligence has the singular mission of stopping foreign intelligence operations, like those that occurred in 2016. The lead agency for counterintelligence is the FBI, whose mission is "to neutralize national security threats from foreign intelligence services…[t]he FBI is the lead agency for exposing, preventing, and investigating intelligence activities on U.S. soil, and the Counterintelligence Division uses its full suite of investigative and intelligence capabilities to combat counterintelligence threats."
FBI counterintelligence uses any number of investigative methods, including simply notifying the foreign state that their actions have been detected. States like Russia engage in intelligence operations with the goal of avoiding both detection and direct confrontation. As such, details like those listed in special counsel Robert Mueller's indictment surely could have been used to let the Russians know that their operations were compromised.
Indeed, on the eve of the 2016 election, President Barack Obama did try to directly warn President Vladimir Putin via the so-called red phone that connects Moscow and the White House. Obama's message to Putin was that any attempt to interfere with the U.S. election would be considered a "grave matter" and that "International law, including the law for armed conflict, applies to actions in cyberspace." Furthermore, NBC reported that Obama informed Putin that "[the U.S.] will hold Russia to those standards."
Obama's warning to Putin may have staved off some direct manipulation and disruption on the Election Day, but it did not address the actions outlined by the Mueller indictment — which occurred well before November 2016.
If Obama was unaware of the significance of the intelligence that has now been released as part of the Mueller probe, it would not be the first time that a looming threat was downplayed to a U.S. president. While the August 6, 2001 Presidential Daily Brief to President George W. Bush warned that Osama Bin Laden "wanted to carry out terrorist attacks in the U.S.," it failed to elevate the gravity of the threat in the last sentence with "a group of Bin Laden supporters was in the United States planning attacks."
Maybe the intelligence community failed to communicate the gravity or the full scope of the Russian operation to Obama. Or perhaps it was that an FBI was so focused on counterterrorism in a post 9/11 world that it simply wasn't prioritizing a Cold War threat. Whatever the reason, it now appears that U.S. intelligence failed to detect and neutralize a significant Russian operation against the United States.
Worse, America's current president seems determined to ignore the increasingly dire warnings now being communicated by the intelligence community. In other words, although President Donald Trump claims to want to correct the mistakes made by his predecessors, his actions thus far are only making them worse.
Naveed Jamali is an MSNBC intelligence analyst, senior fellow at the Foreign Policy Research Institute and a former FBI double agent who spent three years successfully working undercover against Russian military intelligence. His book, "How to Catch a Russian Spy," was published in 2015.
The real story of the Mueller indictments? The intelligence community's failure to disrupt Russian threats after 9/11 – NBCNews.com
---
Macht.Mensch.Schröder – Die Doku [HD] – YouTube
---
Macht.Mensch.Schröder – Die Doku [HD]
Pueblo teen returns from FBI leadership camp
| | |
| --- | --- |
| | mikenova shared this story from www.chieftain.com – RSS Results in news/pueblo of type article. |
---
An incoming East High School sophomore recently returned from the FBI Youth Leadership Program at the world renowned FBI Academy in Quantico, Va.
Layne Martinez was one of only 60 teenagers selected to participate in the weeklong program, modeled on the National Academy and run by counselors to develop leaders and future criminal justice professionals.
The young men and women who earned spots in the program — the 20th offered by the FBI — did so based on academic achievements, leadership abilities and involvement in school and community.
As part of the application process, Layne was required to submit an essay on the subject of leadership.
"Being a leader isn't about being correct about anything and everything," she wrote. "It isn't being the first or fastest one to complete a mission, nor is it feeling like you have the authority to control other people's beliefs and shame on them because they may be different than yours.
"Displaying leadership is staying committed to your beliefs, strengths and ideas — making challenging decisions that will not only benefit you, but the people and cause you are fighting for."
Layne said she applied for the program to strengthen her already prominent leadership skills and to get an inside track at a career in criminal justice.
"I have always wanted to pursue a career in the FBI or law enforcement and I knew I could learn a lot from the counselors and fellow students who had similar aspirations," she said.
Over the course of the program, Layne and her colleagues learned about the qualities that define a strong leader "and how to apply them in our daily lives, such as always having a positive mindset, doing the right thing when nobody is looking, and standing up for what you believe in even if you may be ridiculed for it.
"We also learned to live by this quote: 'If not me, then who?' "
Before a visit to the Holocaust Memorial Museum in Washington D.C., participants were presented with an overview of World War II and the principals involved on both sides.
"Leaders have two options when distributing their strength: They can use it to bring benefit to the people or they can use it for destruction, such as Adolf Hitler," Layne explained.
There also was a primer on internet and social media safety and etiquette — "we learned that having inappropriate content linked to your name through the internet can come with consequences" — and the 5P Rule of Time Management, which is "Proper Planning Prevents Poor Performance."
While the instruction and lessons were vitally important, for Layne, the most exciting part of the program was the opportunity to form bonds with like-minded students from across the country.
"When everyone stepped on their planes on the way to this camp, we had no idea what to expect or who we were going to meet," Layne said.
"But we formed friendships within hours of meeting one another. When faced with challenges throughout the camp, we faced them together.
"We cheered each other on, accepted everyone for who they are, and we learned from one another."
As part of the program, participants visited the Hostage Rescue Team facility in Yorktown, a stop that was of special interest to Layne.
"I am currently interested in becoming a special agent, working with the hostage rescue team, or dealing with human trafficking cases," she said.
"Attending the camp helped me make that decision because we got to personally meet students who are learning at the academy in Quantico."
As a final mental and physical challenge, the students were tasked with completing a modified version of the grueling "Yellow Brick Road" obstacle course all FBI recruits must navigate.
Fittingly, Layne received a symbolic yellow brick for being a finisher.
The pitfalls and perils of the Trump-Putin-Netanyahu triad – U.S. News
---
The prime minister has achieved unprecedented global prominence but may have forgotten that the higher they climb, the harder they may fall
Want to enjoy 'Zen' reading – with no ads and just the article? Subscribe today
(8) Schröder criticizes Heiko Maas in the case Özil – policy
---
Former Chancellor Schroeder calls statements by Foreign Minister Maas in the case of Ozil "simply unbearable".
Among other things, Maas had said that "the case of a multi-millionaire living and working in England provides information about the ability to integrate in Germany".
Mesut Özil has declared his resignation from the national team on Sunday and just this, among other things with racism against him.
Former Federal Chancellor and SPD leader Gerhard Schröder has sharply criticized Foreign Minister Heiko Maas (SPD) for commenting on the case of Mesut Özil. Speaking to the Süddeutsche Zeitung , Schröder said that a foreign minister, as part of the debate on a German soccer player with Turkish roots, admitted that Maas had done so was "simply unbearable".
Maas's "dull comments" on Özil also have "nothing at all to do with social democratic ideas of integration". The Foreign Minister makes the football player not only indirectly to the charge that he earns a lot of money and his food point currently not in Germany. In a way, he also doubts that "Özil really belongs here". With his statements he plays into the hands of those who rejected Mesut Özilbecause of the Turkish origin of his family.
Maas hatte am Montag unter anderem gesagt, er glaube nicht, "dass der Fall eines in England lebenden und arbeitenden Multimillionärs Auskunft gibt über Integrationsfähigkeit in Deutschland". Der Außenminister hatte für diesen Satz von verschiedenen Seiten Kritik einstecken müssen. Er fügte seiner Äußerung dann an anderer Stelle Aussagen wie "ein Rücktritt wegen rassistischer Anfeindungen ist ein Armutszeugnis für alle" hinzu.
Mesut Özil hatte am Sonntag seinen Austritt aus der Nationalmannschaft erklärt und das unter anderem mit der von ihm als rassistisch empfundenen Debatte über sein Bild mit dem türkischen Präsidenten Erdoğan und dem Umgang des Deutschen Fußball-Bundes mit seiner Person begründet.
heiko maas – Google Search
---
The Local Germany
–
Jul 24, 2018
Germany's foreign minister Heiko Maas says Europe won't give in to … tariffs, because everyone loses in the end," Maas wrote on Twitter.
… including on the Northern Ireland border issue, German Foreign Minister Heiko Maas said in a media interview published on Wednesday.
Revanche! Revanche! "RUSSLAND-AFFARE"; Made in Germany! "He's making us dance"… in PDF – Updated on 7.24.18 | Global Security News
---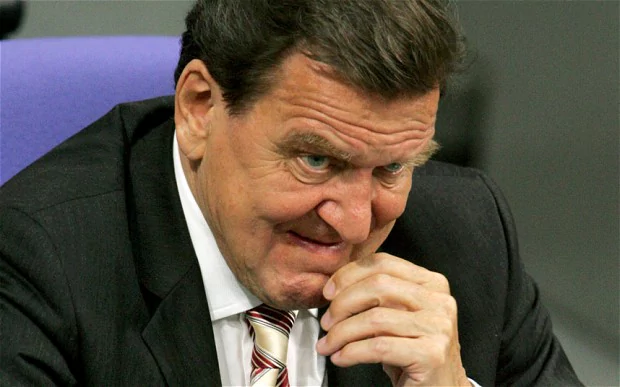 24/07/18 12:58 from Mike Nova's Shared Newslinks
mikenova shared this story from [Untitled]. Russian President Vladimir Putin and then-German Chancellor Gerhard Schroeder in Berlin in 2005, two months before Schroeder left office and became chairman of the Nord Stream project's s…
Trump Draws Attention to Controversial Role of Putin-Friendly Former German Chancellor
__________________________________________
___________________________________________
Mike Nova's Shared NewsLinks
Revanche! Revanche! "RUSSLAND-AFFARE"; Made in Germany! "He's making us dance"… – Google Search
bart stabbing accidents – Google Search
Iran has laid groundwork for extensive cyberattacks on US, say officials – NBCNews.com
'Death traps': Federal officials have warned about dangers from duck boats for two decades – USA TODAY
Heart doctor for former President George HW Bush killed in bicycle drive-by shooting – CNN
The Duck Boat Tragedy Was Preventable Because The Storm Did Not 'Come Out Of Nowhere' – Forbes
Historic plane crashes at Texas airport; 13 passengers onboard survive – Fox News
Dallas officer killed by suspected drunk driver while on funeral escort – Fox News
George HW Bush's Heart Doctor Fatally Shot In Broad Daylight as He Cycled to Work – PEOPLE.com
All 13 passengers survive WWII-era plane crash in Texas – CNN
All 13 Passengers Survive a Fiery Texas Plane Crash – TIME
5:03 AM 7/22/2018 – Accidents Review: Police officer shot in Fort Myers, Fla.; suspect in custody, police say
Washington police officer killed after being struck by patrol vehicle during pursuit, officials say – Fox News
Officer in Washington state fatally struck by police vehicle during chase, another officer critically injured – New York Daily News
1 dead, 1 injured in shooting during LDS sacrament meeting in Nevada – Deseret News
1 dead, 1 wounded in shooting at Nevada Mormon church; suspect in custody – Fox News
At least one hurt in Miami Beach building collapse – Sun Sentinel
Miami Beach building collapses, injuring one person – CNN
3-year-old boy deliberately attacked with acid in British supermarket, police say – Washington Post
At least 9 people shot in Toronto and shooter is dead, police say – CNN
Pompeo accuses Iranian Supreme Leader of profiting from $95 billion hedge fund – CNN
Twin wildfires near Athens kill 24, injure more than 100 – Chicago Tribune
Haverhill man strips naked in a crowded NH Planet Fitness – The Boston Globe
Manhunt underway for suspect in fatal stabbing on BART platform in Oakland – CBS News
Woman in Maryland impaled in chest by beach umbrella – Fox News
Why is Mueller handing off key cases?
---
Something has been going on with Robert Mueller's investigation of people thought to have played significant roles in the Trump-Russia affair. The special counsel, assigned to investigate "any links and/or coordination between the Russian government and individuals associated with the campaign of President Donald Trump," has been farming out seemingly important parts of the investigation to offices outside his own.
In April, Mueller referred an investigation of close Trump associate Michael Cohen to federal prosecutors in New York. This month, the U.S. attorney in Washington — not Mueller — indicted Maria Butina on charges of being an unregistered Russian agent. And also this month, when Mueller charged 12 Russian intelligence officers with hacking Democratic Party and Hillary Clinton campaign offices, he immediately turned the case over to the Justice Department's National Security Division for prosecution.
Cohen is a key figure in theories of Trump-Russia collusion. In former British spy Christopher Steele's notorious dossier, Cohen was accused of holding secret talks with Russian officials in August 2016 to discuss "how deniable cash payments were to be made to hackers who had worked in Europe under Kremlin direction against the CLINTON campaign and various contingencies for covering up these operations and Moscow's secret liaison with the TRUMP team more generally."
If that's not collusion, nothing is. Such activities, if they occurred, would be at the center of Mueller's jurisdiction. And yet Mueller handed Cohen off to the Southern District of New York.
Butina figures in theories that a wealthy Russian banker "illegally funneled money to the National Rifle Association to help Donald Trump win the presidency," in the words of a McClatchy report from January.
Again, such activities, if they actually took place, would clearly be in Mueller's bailiwick.
Finally, the indictment of the 12 Russian intelligence agents goes to the very heart of Russian attempts to interfere with the U.S. presidential campaign, the investigation of which is Mueller's responsibility. Yet once Mueller indicted them, he handed the case over to the Justice Department.
What is going on? I asked a few former federal prosecutors if they saw any messages in Mueller's moves. The take-away: These aren't encouraging developments for those longing for a big collusion/conspiracy/coordination indictment from Mueller.
"I think it proves that little, if any, of what Mueller's team has generated so far is linked to the special counsel's mandate," said Former Prosecutor 1. "Everything that is public so far could, should and typically is handled by either United States Attorney offices of jurisdiction, National Security Division attorneys or even Criminal Division attorneys at main Justice."
"I think Mueller doesn't have anything on collusion," said Former Prosecutor 2. "I think we would have seen it. I don't see anything that looks like there's a crime lurking — maybe he's got eight indictments under seal, but to me, it makes no sense. All of this says to me there is no there."
Former Prosecutor 3 said the investigations passed off indicate the subject matter is "outside (Mueller's) jurisdiction."
Some former prosecutors drew a distinction between the Cohen and Butina cases, in which Mueller handed off the investigation to others, and the 12 Russians case, in which Mueller made the indictment himself and then handed off the prosecution. That could be because Mueller realized that his team, staffed with investigators, could not manage a complex prosecution in the courtroom.
"They don't have the bandwidth to handle a highly technical case like that," said Former Prosecutor 2. From Former Prosecutor 3: "Good investigators aren't good litigators, and very often the best courtroom lawyers aren't the best subject matter experts."
It has been widely observed that there is no way the 12 Russians — government intelligence officers located in Russia — will ever come to the United States for trial. "There is absolutely no chance any of the Russian officials charged will ever see the inside of an American courtroom," Andrew McCarthy, another former federal prosecutor, wrote in National Review. "The indictment is a strictly political document by which the special counsel seeks to justify the existence of his superfluous investigation."
Other legal types, including yet another Justice Department veteran, said moving the 12 Russians' case to a highly secretive part of the department is a good way to make the case disappear. "If Mueller kept it in his office, people would ask what's going on with the case," said the veteran. "But when he gives it to the National Security Division, it falls off the face of the earth. It's a way of burying it."
Taken together, none of that points to the big collusion/conspiracy/coordination indictment of Resistance dreams. Such an indictment might still be on the way, of course — no one on the outside has a full picture of what is going on inside Mueller's office — but the signs don't seem to be pointing toward it.
Finally, all the handed-off cases raise questions about whether a special prosecutor was needed at all. Mueller clearly felt there was no need for a special prosecutor to pursue Cohen or Butina — and one could argue that the Butina case, at least, was closer to Mueller's core mission than the Paul Manafort prosecution. And if the 12 Russians matter, a case that goes to the heart of the Trump-Russia affair, can be fairly tried by DOJ prosecutors, it's reasonable to ask: Why was a special counsel appointed in the first place?
© 2018, Universal
Trump, EU Inch Toward Trade War Ceasefire – YouTube
---
Trump, EU Inch Toward Trade War Ceasefire
News Wrap: U.S. and EU agree to work on trade barriers – YouTube
---
News Wrap: U.S. and EU agree to work on trade barriers
BBC NEWS | Europe | Schroeder visits father's grave
---
Fritz Schroeder was buried with eight other German soldiers
German Chancellor Gerhard Schroeder has started a two-day visit to Romania and Bulgaria with a visit to the grave of his father.Mr Schroeder never knew his father, Fritz Schroeder, a soldier who died fighting in Romania in 1944.
The location of the grave was first discovered three years ago, but previous planned visits were cancelled.
This is a deeply emotional event for Mr Schroeder, who grew up without even knowing where his father had died.
The chancellor's sister tracked down the grave in the remote Romanian village of Ceanu Mare, 375 km (235 miles) north-west of Bucharest.
The area was cordoned off to the public on Thursday as Mr Schroeder's entourage arrived.
The chancellor was greeted by an Orthodox priest and an Eastern Rite Catholic priest at the church.
He was given a round loaf of bread and a wreath of mauve flowers as a symbol of grief, before walking inside the church grounds with Romanian Prime Minister Adrian Nastase.
Pride
Mr Schroeder's father, an unskilled labourer, is buried in a collective grave with eight other soldiers in the Orthodox cemetery.
Schroeder has said he felt no ill effects from being fatherless
The grave is marked with a carved wooden cross and a black marble plaque listing the names of the nine soldiers.Drafted into the German army in 1940, he was killed on 4 October, 1944 aged 32, along with his comrades as they were retreating.
Many local people gathered in the village to discuss the visit. Some raised concerns that the chancellor may want his father's body dug up and repatriated.
Local farmer Ion Valean, 73, told the Associated Press news agency: "We are proud that the father of a head of state is buried here. We are also happy that they paved the roads."
A stretch of about 18km (11 miles) were asphalted in 2001 when Mr Schroeder had first planned to visit his father's grave.
That trip was cancelled following the 11 September attacks in the US, but Mr Nastase extended the invitation on a visit to Berlin last year.
The BBC's Ray Furlong says that since the discovery of the grave, the chancellor has been asked whether growing up without a father affected him psychologically.
He responded that he did not know, but that he had not felt any ill effects.
Mr Schroeder's visit to the region will resume official duties with political talks in Bucharest, followed by a working visit to Bulgaria on the second day of his trip.
gerhard schroeder cia profile – Google Search
---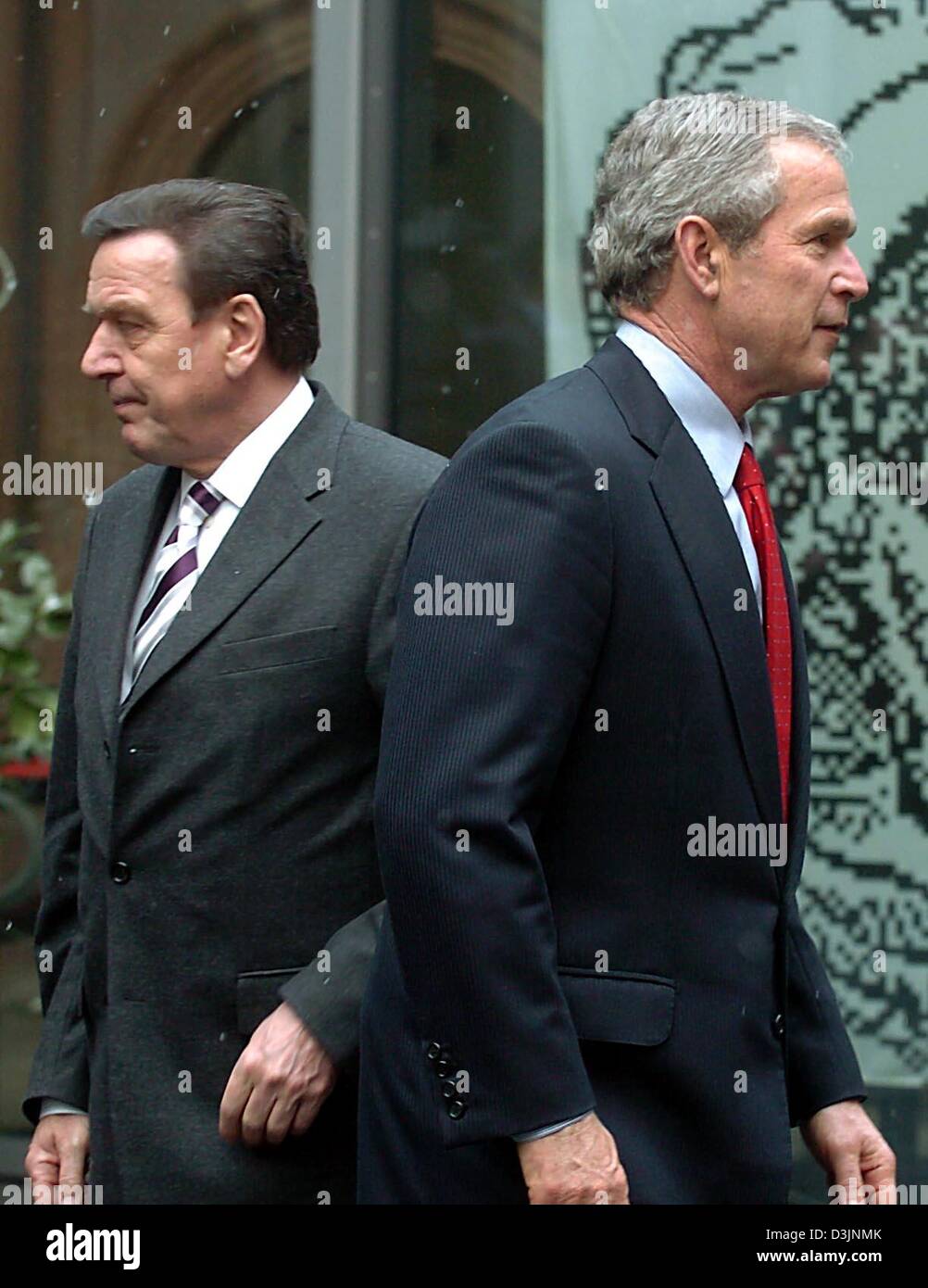 Trump Looking To Meet Putin In 2019
---
U.S. President Donald Trump wants to meet at the White House with Russian President Vladimir Putin in 2019 — sometime after the Justice Department's probe into Russian meddling in the 2016 presidential election is over, his national security adviser says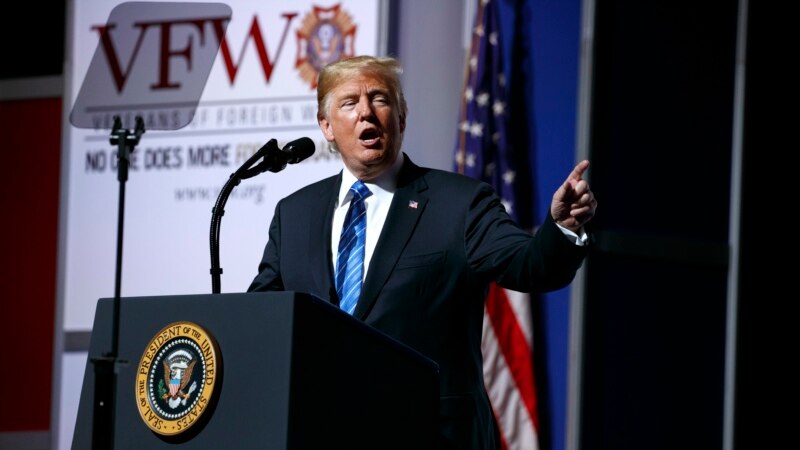 exorcism in orthodox church – Google Search
---
exorcism in orthodox church – Google Search
---
exorcism in orthodox church – Google Search
---
exorcism in orthodox church – Google Search
---
Exorcism in the Orthodox Church – Theology
---
Rev. George C. Papademetriou, Ph.D.
The Doctrine of Evil
To understand the Orthodox view and practice of exorcism, one must know the Orthodox presuppositions of evil and its doctrine of Satan. The patristic evidence points to the fact that the cause of evil in the world is the devil. The devil was created by God as an angel, who was free, and as a free agent chose to oppose the plan of God. That is, the devil is a fallen angel. Satan is not evil by nature, but by will and action. In Satan there is no truth whatsoever; he is absolute falsehood and deception. Satan is not just a negation or deprivation of good, but a positive force with free will that always chooses evil. The devil has the ability to recognize divine power, as in the incident of recognizing Christ as the Son of God (Matt. 4:1-11; Luke 4:1-3). Satan has under his leadership legions and invisible powers, with their own "satanic teachings." The devil and evil spirits know that God exists and recognize true and devoted Christians, but pious Christians discern the plans of the devil. The devil, however, constantly employs every method of deception to enslave man to satanic forces and causes rebellion against God. He is the cause of corruption and disorder, a parasitic power in the world that will ultimately be destroyed by the power of God in the "last days." Because there is no compromise between God and the devil, the struggle will continue until the end.
The Orthodox doctrine of God is that He is eternal, uncreated and incorporeal. All other creatures, both visible and invisible, were created by God as free. The power of the devil will ultimately be destroyed by the resurrection of the dead and the renewal of creation. Salvation from all evil will be attained by obedience to God and His plan. This world is a battleground between the acceptance of good and evil. It must be pointed out that the world as the creation of God is not evil. What is evil is the satanic power, destroyed by the power of the cross and the resurrection of Christ.
The Orthodox Tradition of Exorcising
After examining the doctrine of Satan in the Orthodox Church, it is imperative to proceed to the method of repelling and exorcising the evil powers. In the New Testament, Christ sent out His apostles to heal and to "cast out devils" (Matt. 10:8, Luke 10:17-20). Christ Himself often expels demons from the possessed (Mark 1:23-27; Luke 4:33-35, 9:43; Matt. 10:1; Mark 16:17; Matt. 7:22). The New Testament, however, rejected popular uses of magic incantations and rites to expel the satanic powers from people, because they took advantage of superstitious religiosity (Acts 19:13).
In the name of Christ, one is able to cast out demons and to destroy the evil powers (Matt. 10:8). The Fathers of the Church accepted this doctrine and expanded on it. Justin Martyr (Apology 85, 2) says that in the name of Christ, the Son of God who was crucified and rose again, every demon that is exorcised is defeated and submits (Library of the Greek Fathers and Church Writers, Athens: Apostolike Diakonia 1955, Vol. 3, pp. 288-89). The satanic powers are destroyed through the power of the cross and the name of Christ. Objects possessed by demons, when exorcised in the name of the living God, are freed from the possession of evil. The patristic evidence is abundant in the belief in possession and expulsion of the devil by the power of the word of God (Ignatios, Epistles to Philippians 3 and 12; Library of the Greek Fathers and Church Writers, Vol. 2, pp. 333 and 336; Clement of Alexandria, Stromata 4:14; Library, Vol 8, p. 82; Origen, Against Celsus, 6:44; Library, Vol. 10, p. 93).
The demonic possession of individuals and even of objects, has been accepted by the Orthodox Church today in the Sacrament of Baptism, in exorcising satanic powers in the case of the evil eye (vaskania), and in exorcising the devil in the case of a possessed person. In the early Church exorcisms were performed by a person especially trained and appointed to pray to drive out evil from those about to be baptized. Since the fourth century the place of the exorcist, as well as other functions and ministries, have been taken over by the priest. The exorcisms are prayers that invoke God to expel evil spirits. The priest prays to expel all evil, the spirit of error, of idolatry, of covetousness, of Iying and every impure act that arises from the teachings of the devil. The renunciation of the devil in baptism is used in every baptism that is performed in the Orthodox Church.
Vaskania
The exorcism of satanic powers is also performed by the Orthodox Church in other rites, such as that of the evil eye (vaskania).
Vaskania is simply a phenomenon that was accepted by primitive people as fact. They believed that certain people have such powerful feelings of jealousy and envy, that when they looked on some beautiful object or individual it brought destruction. Vaskania is recognized by the Church as the jealousy and envy of some people for things they do not possess, such as beauty, youth, courage or any other blessing. The Church essentially rejected Vaskania as contradicting the concept of divine providence. The prayers of the Church to avert the evil eye are, however, a silent recognition of this phenomenon as a morbid feeling of envy. The Church forbids people to go to "readers" or other individuals for use of magical rituals to overcome the evil eye. These readers take advantage of the weakness of superstitious people and destroy them spiritually and financially by playing upon their imagination.
There is also a secret rite performed by superstitious people to avert the evil eye, which verges on magic. Though the Church encourages even the laity to pray and exorcise evil, it rejects magical practices and rites. This secret rite is described as follows: "The exorcist (not a priest but an old woman) prepares a vial of olive oil and a small glass of water. She dips a finger in the oil, rubs it in a sign of the Cross on the victim's forehead and lets one drop fall onto the water; she repeats the process, making a cross on the forehead, on the chin and both cheeks. If the devil is indeed present, the four drops of oil in the water join to form the ellipsoid shape of an eye. The ritual then calls for the reading of prayers and repeating the four signs of the Cross; the drops of oil will not join in the water, but will disperse."
The possession of individuals by the devil and demonic powers and the cure in the name of Christ is evidenced in the New Testament (Acts 3:2-8, 9:32-42; 20:7-12; Matt. 10:8; Mark 16:17-18). The Church continues in its liturgical rites what Christ enacted in His ministry. The Church recognizes the influence of evil and renounces it in the name of Christ in prayers and fasting. The prayers of exorcism in the early Church were offered by special ministry through the exorcist. This is evidenced from the early prayers that have survived. From the fourth century onwards, the ministry of the exorcist has been fulfilled by the priest.
Orthodox Prayers of Exorcism
All the Orthodox prayer books include prayers of exorcism used by priests to fight the power of evil. The Orthodox Book of Prayers (Euchologion To Mega) includes three prayers of exorcism by Saint Basil and four by Saint John Chrysostom. They are read "for those who suffer from demonic possessions and every other malady." Through these prayers, the devil is exorcised (renounced) "in the name of God Almighty and the Lord Jesus Christ, and commanded to come out of the victim, who is liberated and redeemed by the eternal God from the energies (powers) of the impure spirits. The great ills that humanity suffers are attributed to the devil and demonic power."
From the Orthodox theological point of view, the following can be considered exorcists:
Christ is the exorcist par excellence for it is He who won the victory over the power of the devil.
Priests in the performance of the holy sacraments and in preaching the word of God follow Christ's example.
All Orthodox Christians are exorcists as they struggle against personal sin and social evil. In fact, "the whole Church, past, present and future, has the task of an exorcist to banish sin, evil, injustice, spiritual death, the devil from the life of humanity." Archbishop Iakovos, in a sermon at the Sage Chapel, Cornell University, spoke on exorcism in the following manner: "Both healing and exorcising are ministered through prayers, which spring from faith in God and from love for man…. All the prayers of healing and exorcism, composed by the Fathers of the Church and in use since the third century, begin with the solemn declaration: In Thy Name, O Lord.' " (Exorcism and Exorcists in the Greek Orthodox Tradition, March 10, 1974.)
In summary, the four prayers of exorcism by Saint John Chrysostom and the three of Saint Basil ask in the name of God to deliver the possessed from the captivity of the devil. Some can be healed by faith accompanied by fasting and purification. The use of exorcism must be made with discretion and great care. (For details, see G. Papademetriou, "Exorcism and the Greek Orthodox Church," in Exorcism Through the Ages, New York: Philosophical Library, 1974.)
соборная площадь кремля – Google Search
---
На Боровицкой площади открыли памятник князю Владимиру
---
Президент России Владимир Путин и патриарх Московский и всея Руси Кирилл открыли памятник святому равноапостольному князю Владимиру на Боровицкой площади в Москве.
Кроме того, в церемонии приняли участие председатель российского правительства Дмитрий Медведев, мэр Москвы Сергей Собянин, министр культуры Владимир Мединский и президент Фонда Солженицына Наталия Солженицына.
Архив/ТАСС
В открытии памятника участвовали (слева направо) мэр Москвы Сергей Собянин, президент Фонда Солженицына Наталия Солженицына, президент России Владимир Путин, патриарх Московский и всея Руси Кирилл, премьер-министр России Дмитрий Медведев
— Поздравляю с открытием памятника Святому равноапостольному князю Владимиру! Это большое, значимое событие и для Москвы, и для всей нашей страны и для всех наших соотечественников, — подчеркнул Владимир Путин.
Он добавил, что открытие памятника в День народного единства является символичным. По словам президента, крещение Руси стало "общим духовным истоком для народов России, Белоруссии, Украины, заложил нравственные ценностные основы, которые определяют нашу жизнь и поныне".
Российский лидер также отметил, что долг современных россиян — "вместе противостоять современным вызовам и угрозам, опираясь на духовные заветы, на бесценные традиции единства и согласия идти вперед, обеспечивая преемственность нашей тысячелетней истории".
В свою очередь, патриарх Московский и всея Руси Кирилл освятил памятник.
— Если бы Владимир думал так же, как наши некоторые современники, он никогда бы не сделал свой выбор, он бы остался язычником или стал бы христианином лично, но не крестил бы Русь, тогда не было бы ни Руси, ни Российской православной державы, ни Российской империи, ни современной России. Он искал не пышных богослужений или душевный комфорт, которые дает нередко религия, он искал истину с большой буквы и нашел и полюбил образ Христа и в святом крещении познал его как свет, истину и жизнь, — подчеркнул патриарх.
Высота монумента составляет 17,5 метров, а вес — 300 тонн. Созданием памятника занимался скульптор Салават Щербаков. Установка памятника была согласована с "ЮНЕСКО", та как статуя находится в непосредственной близости от территории Кремля.
"ВМ" ВЕДЕТ ТРАНСЛЯЦИЮ ПРАЗДНИЧНЫХ МЕРОПРИЯТИЙ
ЧИТАЙТЕ ТАКЖЕ
Владимир Путин и патриарх Кирилл 4 ноября откроют памятник князю Владимиру в Москве
В пятницу, 4 ноября, президент России Владимир Путин и патриарх Московский и всея Руси Кирилл откроют на Боровицкой площади памятник святому равноапостольному князю Владимиру. (далее..)
Патриарх проведет Божественную литургию на Соборной площади Московского Кремля – Google Search
---
28 июля день крещения руси – Google Search
---
Божественная литургия – Google Search
---