Mike Nova's Shared NewsLinks
Hapsburg team – Google Search
---
Hapsburg team – Google Search
---
Hapsburg team – Google Search
---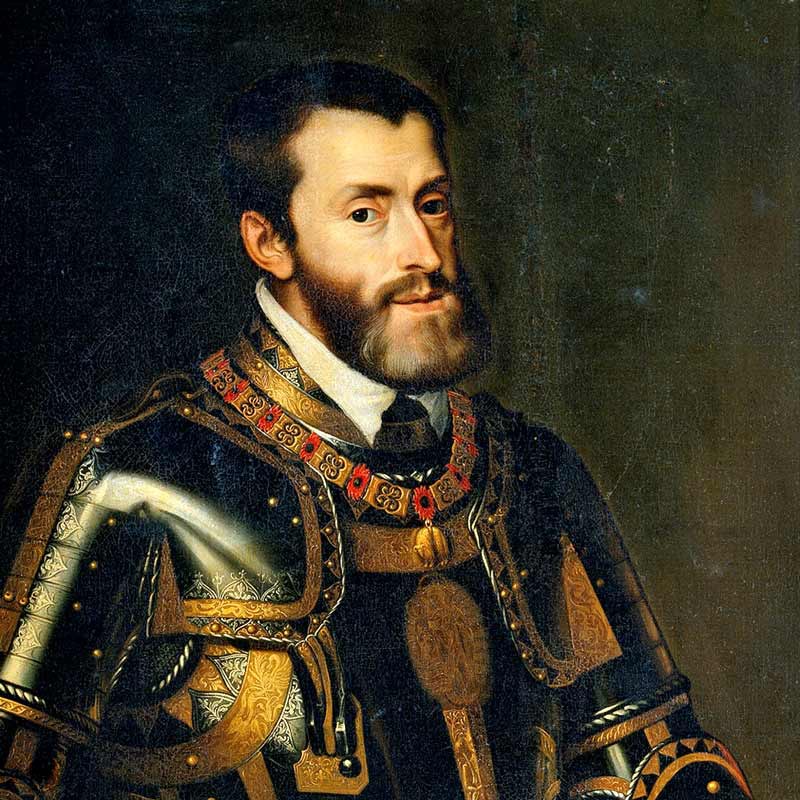 Hapsburg team – Google Search
---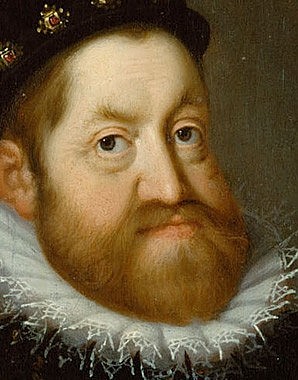 Hapsburg team – Google Search
---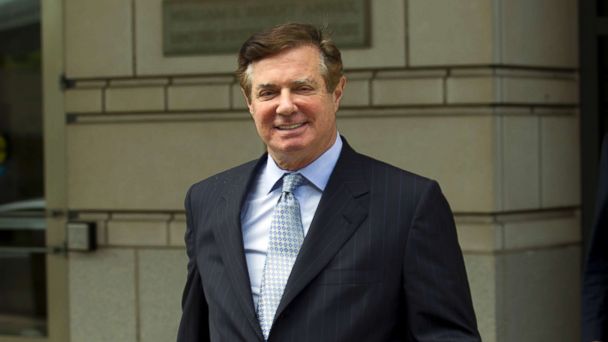 Hapsburg team – Google Search
---
Hapsburg team – Google Search
---
Hapsburg team – Google Search
---
Hapsburg team – Google Search
---
Hapsburg team – Google Search
---
Hapsburg team – Google Search
---
Hapsburg team – Google Search
---
Hapsburg team – Google Search
---
How keeping it in the family spelled the end of the line for an inbred royal dynasty
---
By Daily Mail Reporter
Updated: 16:31 BST, 15 April 2009
Charles II who is believed to have suffered from two inherited disorders which prevented him from fathering an heir. This resulted in the end of the Hapsburg dynasty
The Hapsburg dynasty, one of the most influential and celebrated in Europe was driven to extinction because of inbreeding, say researchers.
The kings who ruled Spain and its empire from 1516 for almost 200 years during the most glorious period in its history frequently married close relatives such as nieces and first cousins. This in turn led to ill health and a high rate of infant and child mortality.
The first scientific evidence for the significance of inter-marriage in this major European family shows that down the generations successors to the throne were much more likely to receive copies of two identical 'homozygous' genes, one from each parent.
Mothers and fathers who share their ancestry make their offspring more vulnerable to birth defects and harmful DNA mutations.
By the time King Charles II died in 1700 without any children from his two marriages, the male line of the Spanish branch of the family, which produced rulers in Austria, Hungary and the Netherlands, died out.
His failure to produce an heir, despite having married twice, sparked the War of the Spanish Succession between 1701 and 1714.
During that period several European powers, including Great Britain, combined to stop a possible unification of the Kingdoms of Spain and France under a single Bourbon monarch, upsetting the European balance of power.
Monarchs tried to consolidate their power by intermarrying and Charles II was the son of Philip IV by his second marriage with Maria, daughter of the emperor Ferdinand III, his niece.
The study shows that he was the offspring of a marriage almost as genetically inbred as a relationship between a parent and child or brother and sister.
Nicknamed El Hechizado ('The Hexed') because people at the time thought Charles II's disabilities were down to witchcraft, it is believed he suffered from at least two inherited disorders.
One was a hormone deficiency and the other a kidney malfunction which could explain his impotence and infertility which led to the extinction of the dynasty.
He was born on the 11th of November 1661, and was the only surviving son of his father's two marriages – a child of old age and disease, in whom the constant intermarriages of the Habsburgs had developed the family type to deformity.
Study leader Professor Gonzalo Alvarez, of the University of Santiago de Compostela in Galicia, Spain, said: 'He was unable to speak until the age of four, and could not walk until the age of eight.
Charles II's father King Philip IV, left, with the 'Hapsburg jaw' and, right, his mother Maria Anna. King Philip was her uncle
'He was short, weak and quite lean and thin. He first marries at 18 and later at 29, leaving no descendency.
'His first wife talks of his premature ejaculation, while his second spouse complains about his impotency. He looked like an old person when he was only 30 years old, suffering from edemas on his feet, legs, abdomen and face.
'During the last years of his life he barely can stand up, and suffers from hallucinations and convulsive episodes. His health worsens until his premature death when he was 39, after an episode of fever, abdominal pain, hard breathing and coma.'
The cosanguineous marriages also contributed to the development of the 'Hapsburg jaw' which featured in paintings by Titian and Velazaquez. This disfiguring condition is where the lower jaw grows faster than upper jaw.
As well as having this trait, Charles II's tongue was so big he had difficulty speaking and drooled.
The research, published in the journal PLoS ONE, examined the genealogical information of more than 3,000 members of the Spanish Habsburg family over 16 generations.
They found nine of the 11 marriages within the Habsburg dynasty over 200 years were between biological relatives including two uncle-niece marriages.
Furthermore, despite their power and wealth the study found there was also a high rate of infant and child mortality in the Hapsburg families.
Only half of the children born in the dynasty during the years examined survived to age one, compared to about 80 per cent in Spanish villages of the time.
Hapsburg team – Google Search
---
Hapsburg team – Google Search
---
Hapsburg team – Google Search
---
Hapsburg team – Google Search
---
Hapsburg team – Google Search
---
New Manafort docs appear to contradict own lobbying claims
---
New documents filed in court by Paul Manafort's lawyers appear to contradict his legal team's own claims that the former Trump campaign chairman's team only lobbied on behalf of the Ukrainian government in Europe.
The revelation could be important as Manafort is trying to fend off charges from special counsel Robert Mueller that Manafort failed to register as a foreign agent in connection with his lobbying work for the Ukrainian government. Earlier this year, Mueller accused Manafort and his former deputy, Rick Gates, of secretly organizing a group of former European politicians known as the "Hapsburg group" to lobby in the U.S. for former Ukrainian President Viktor Yanukovych and his party.
But, according to prosecutors, Manafort and his longtime associate, Konstantin Kilimnik, pressed those involved in the lobbying campaign to stress that the effort was focused exclusively on the European Union. A federal judge later ruled that Manafort was attempting to tamper with the testimony of potential witnesses and ordered him jailed over the incident.
Thursday's documents — filed as part of a motion in court seeking to withhold more than 50 pieces of evidence from the jury in the upcoming trial — could complicate the EU-focused narrative. Several exhibits included in the court filing seem to contradict Kilimnik's assertion that the Hapsburg group never lobbied in Washington.
"The Hapsburg team will also do a series of events between March and May in Washington DC designed to change the public rhetoric directed at Ukraine, but to also influence key members of the US Government through private meetings held at the highest levels," Manafort wrote to Yanukvych in a memo dated Feb. 21, 2013. "This will include major speeches, participation in key events, and private meetings with senior US officials including Secretary of State John Kerry, and other members of the Administration."
A spokesman for Manafort declined to comment.
The memo isn't the first evidence that the Hapsburg group — which included a former Austrian chancellor and a former Italian prime minister — lobbied in the U.S. Manafort wrote in another memo made public by Mueller's team last month that he had "organized and leveraged" the visits of two Hapsburg group members to Washington. And disclosure reports retroactively filed by two Washington lobbying firms show that members of the Hapsburg group met with lawmakers in Washington around the same time.
Manafort is not set to face trial on his lobbying-related charges until September. However, he will face trial next week on separate Mueller charges of tax evasion, bank fraud and failing to report foreign bank accounts.
The documents filed by Manafort's lawyers on Thursday comprise hundreds of pages and offer the most detailed look yet into the lobbying campaign he orchestrated in Europe and Washington.
In a memo to Yanukovych dated Feb. 4, 2013, Manafort wrote that John Kerry's confirmation as secretary of state "is a positive development for us and will be a dramatic change from former Secretary Clinton."
The Feb. 4 memo isn't the only one in which Manafort appeared wary of Hillary Clinton, who had stepped down as secretary of state days earlier.
"It is important to understand that holdovers from the Clinton days and the US Embassy in Kyiv are not objective and are conspiring to identify options to get sanctions as a tool to pressure the Yanukovich Government," Manafort wrote in another memo to Yanukovych.
Manafort also described Rep. Ed Royce (R-Calif.), the incoming chairman of the House Foreign Affairs Committee, and Rep. Dana Rohrabacher (R-Calif.), the incoming chairman of the Europe, Eurasia and emerging threats subcommittee, as good for Ukraine.
Manafort was more pessimistic about Rep. Chris Smith (R-N.J.), the new chairman of another subcommittee, suggesting that he'd use his position to raise the issue of Yulia Tymoshenko, the former Ukrainian prime minister and Yanukovych's political rival. Yanukovych's government imprisoned Tymoshenko on what were widely condemned at the time as politically-motivated charges.
"It is highly likely that Smith uses this subcommittee as a vehicle to hold hearings on [Tymoshenko's] situation and possibly promote legislation," the memo reads.
Smith had previously introduced a bill to encourage free and fair Ukrainian elections. Lobbyists hired by Manafort and Gates had lobbied against bills in 2012 condemning Yanukovych's imprisonment of Tymoshenko.
Some of the documents are more cryptic.
One document, dated Jan. 15, 2013, lists four consultants in the U.S.: "Podesta/Devine/Weber/ Barry Jackson."
The lobbyists Tony Podesta of the Podesta Group and Vin Weber of Mercury and the consultant Tad Devine have all confirmed that they worked with Manafort and Gates. But Jackson, a former chief of staff to one-time House Speaker John Boehner, has not been tied to Manafort.
Jackson said he had no idea why his name was there.
"I have done no work with or for Paul Manafort nor on behalf of the Yanukovych regime and know of no reason why my name shows up in a document," Jackson wrote in an email to POLITICO on Thursday evening.
The real story of the Mueller indictments? The intelligence community's failure to disrupt Russian threats after 9/11
---
Get the Think newsletter.
Earlier this month, America was roiled by the Department of Justice's indictment of 12 Russian intelligence (GRU) officers, as well as the arrest of suspected "unregistered foreign agent" Mariia Butina. So are Russian spies meddling more in American affairs, or are we simply getting better at catching them?
Neither. Despite all the attention currently being paid to the swirl of suspicion and controversy surrounding Russia's involvement in the 2016 presidential election, the real story of the recent indictments is one of failure. Because American intelligence officials have known about the Russian threat for decades, and yet still were apparently unable to stop foreign agents from interfering in a democratic election.
American intelligence officials have known about the Russian threat for decades, and yet still were apparently unable to stop foreign agents from interfering in a democratic election.
Take this intercepted court message, released in court proceedings against suspected Russian spies. In the note, Moscow's orders were clear and simple: "You were sent to USA for long-term service trip. Your education, your bank accounts, car, house, etc — all these serve one goal: fulfill your main mission, ie to search and develop ties in policymaking circles in US and send intels (intelligence reports) to C (Centre)."
While this missive reads like evidence collected against the 12 GRU agents, it was in fact part of a 2010 FBI case against a group of so-called Russian "illegal" deep cover agents. But 2010 was far from the only warning U.S. agencies received. Indeed, there were convictions and charges brought against both Americans and Russians in 2012 and 2015 (case involving Carter Page).
There are several reasons why this threat may have been missed, or merely considered a lesser priority than other threats. The biggest potential reason is that the September 11 attacks shifted the focus of the intelligence community away from foreign counterintelligence and towards what felt like a more immediate threat: terrorism. This shift makes sense in theory — after all, how many Americans have Russian agents killed in the past 20 years? But it's also a short-sighted one. Russian efforts to influence and interfere with the democratic process are a real threat to American national security, and they need to be treated as one.
There are several reasons why this threat may have been missed, or merely considered a lesser priority than other threats. The biggest potential reason is that the September 11 attacks shifted the focus of the intelligence community.
Counterintelligence has the singular mission of stopping foreign intelligence operations, like those that occurred in 2016. The lead agency for counterintelligence is the FBI, whose mission is "to neutralize national security threats from foreign intelligence services…[t]he FBI is the lead agency for exposing, preventing, and investigating intelligence activities on U.S. soil, and the Counterintelligence Division uses its full suite of investigative and intelligence capabilities to combat counterintelligence threats."
FBI counterintelligence uses any number of investigative methods, including simply notifying the foreign state that their actions have been detected. States like Russia engage in intelligence operations with the goal of avoiding both detection and direct confrontation. As such, details like those listed in special counsel Robert Mueller's indictment surely could have been used to let the Russians know that their operations were compromised.
Indeed, on the eve of the 2016 election, President Barack Obama did try to directly warn President Vladimir Putin via the so-called red phone that connects Moscow and the White House. Obama's message to Putin was that any attempt to interfere with the U.S. election would be considered a "grave matter" and that "International law, including the law for armed conflict, applies to actions in cyberspace." Furthermore, NBC reported that Obama informed Putin that "[the U.S.] will hold Russia to those standards."
Obama's warning to Putin may have staved off some direct manipulation and disruption on the Election Day, but it did not address the actions outlined by the Mueller indictment — which occurred well before November 2016.
If Obama was unaware of the significance of the intelligence that has now been released as part of the Mueller probe, it would not be the first time that a looming threat was downplayed to a U.S. president. While the August 6, 2001 Presidential Daily Brief to President George W. Bush warned that Osama Bin Laden "wanted to carry out terrorist attacks in the U.S.," it failed to elevate the gravity of the threat in the last sentence with "a group of Bin Laden supporters was in the United States planning attacks."
Maybe the intelligence community failed to communicate the gravity or the full scope of the Russian operation to Obama. Or perhaps it was that an FBI was so focused on counterterrorism in a post 9/11 world that it simply wasn't prioritizing a Cold War threat. Whatever the reason, it now appears that U.S. intelligence failed to detect and neutralize a significant Russian operation against the United States.
Worse, America's current president seems determined to ignore the increasingly dire warnings now being communicated by the intelligence community. In other words, although President Donald Trump claims to want to correct the mistakes made by his predecessors, his actions thus far are only making them worse.
Naveed Jamali is an MSNBC intelligence analyst, senior fellow at the Foreign Policy Research Institute and a former FBI double agent who spent three years successfully working undercover against Russian military intelligence. His book, "How to Catch a Russian Spy," was published in 2015.
The real story of the Mueller indictments? The intelligence community's failure to disrupt Russian threats after 9/11 – NBCNews.com
---
Macht.Mensch.Schröder – Die Doku [HD] – YouTube
---
Macht.Mensch.Schröder – Die Doku [HD]
Pueblo teen returns from FBI leadership camp
| | |
| --- | --- |
| | mikenova shared this story from www.chieftain.com – RSS Results in news/pueblo of type article. |
---
An incoming East High School sophomore recently returned from the FBI Youth Leadership Program at the world renowned FBI Academy in Quantico, Va.
Layne Martinez was one of only 60 teenagers selected to participate in the weeklong program, modeled on the National Academy and run by counselors to develop leaders and future criminal justice professionals.
The young men and women who earned spots in the program — the 20th offered by the FBI — did so based on academic achievements, leadership abilities and involvement in school and community.
As part of the application process, Layne was required to submit an essay on the subject of leadership.
"Being a leader isn't about being correct about anything and everything," she wrote. "It isn't being the first or fastest one to complete a mission, nor is it feeling like you have the authority to control other people's beliefs and shame on them because they may be different than yours.
"Displaying leadership is staying committed to your beliefs, strengths and ideas — making challenging decisions that will not only benefit you, but the people and cause you are fighting for."
Layne said she applied for the program to strengthen her already prominent leadership skills and to get an inside track at a career in criminal justice.
"I have always wanted to pursue a career in the FBI or law enforcement and I knew I could learn a lot from the counselors and fellow students who had similar aspirations," she said.
Over the course of the program, Layne and her colleagues learned about the qualities that define a strong leader "and how to apply them in our daily lives, such as always having a positive mindset, doing the right thing when nobody is looking, and standing up for what you believe in even if you may be ridiculed for it.
"We also learned to live by this quote: 'If not me, then who?' "
Before a visit to the Holocaust Memorial Museum in Washington D.C., participants were presented with an overview of World War II and the principals involved on both sides.
"Leaders have two options when distributing their strength: They can use it to bring benefit to the people or they can use it for destruction, such as Adolf Hitler," Layne explained.
There also was a primer on internet and social media safety and etiquette — "we learned that having inappropriate content linked to your name through the internet can come with consequences" — and the 5P Rule of Time Management, which is "Proper Planning Prevents Poor Performance."
While the instruction and lessons were vitally important, for Layne, the most exciting part of the program was the opportunity to form bonds with like-minded students from across the country.
"When everyone stepped on their planes on the way to this camp, we had no idea what to expect or who we were going to meet," Layne said.
"But we formed friendships within hours of meeting one another. When faced with challenges throughout the camp, we faced them together.
"We cheered each other on, accepted everyone for who they are, and we learned from one another."
As part of the program, participants visited the Hostage Rescue Team facility in Yorktown, a stop that was of special interest to Layne.
"I am currently interested in becoming a special agent, working with the hostage rescue team, or dealing with human trafficking cases," she said.
"Attending the camp helped me make that decision because we got to personally meet students who are learning at the academy in Quantico."
As a final mental and physical challenge, the students were tasked with completing a modified version of the grueling "Yellow Brick Road" obstacle course all FBI recruits must navigate.
Fittingly, Layne received a symbolic yellow brick for being a finisher.
The pitfalls and perils of the Trump-Putin-Netanyahu triad – U.S. News
---
The prime minister has achieved unprecedented global prominence but may have forgotten that the higher they climb, the harder they may fall
Want to enjoy 'Zen' reading – with no ads and just the article? Subscribe today