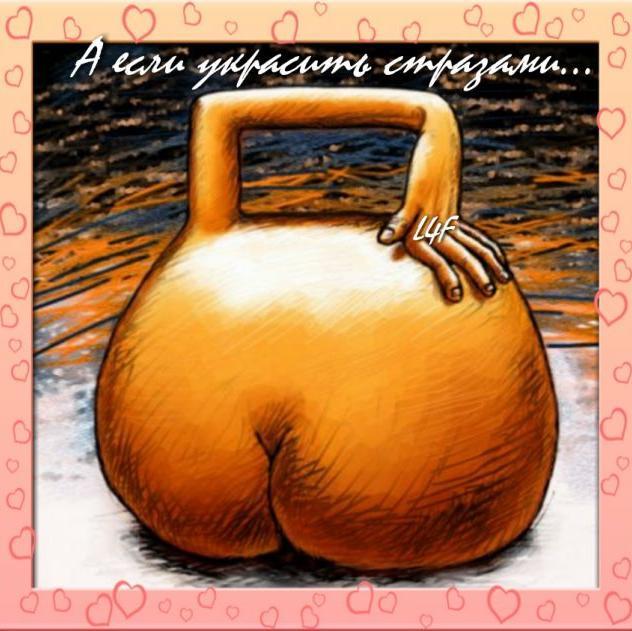 "The Asshole With The Handle"
"Operation Trump" is the Abwehr 2 Design: it blackens Israel and Russia as attempting to blatantly interfere in U.S. Elections 2016 and uses Red (Russian-Jewish) Mafia and the GRU as the Abwehr's fronts and covers, to direct the rage at these main contemporary Abwehr's rivals for the world domination.
Hostility to Israel and Russia, and hidden, masked but very important for the correct conceptual understanding, the hostility to the democratic institutions, traditions and principles of governing in the U.S., IS OBVIOUS, and it points to the major, leading involvement of this particular historical entity, in my humble Hermeneutic (Interpretative) opinion, namely the Abwehr 2, or the "New Abwehr".
The unprecedented, the attack and "revanche-like" enhancements of the German geopolitical standing on the world stage and "celebrations" of the historical events related to the WW1 and WW2 ("the Helsinki-Versailles Halls of Mirrors"), also point to this direction. The European (in fact, the Global!) Terror – Crime Nexus, exemplified most recently by the Strasbourg attack, is also an indication of Abwehr 2 strategies of using the Underworld and the other (closely related and the thoroughly penetrated Intelligence Services, such as, probably, the GRU) proxies as their favorite and the time-tested tools.
Germany is the only party which benefited from all those events, and it benefited hugely. The Brexit is from the same opera.
Putin recruited Mogilevich (after his arrest on the pretext Arbat Prestige tax evasion charges) to bring Ukraine back to the fold. Mogievich recruited Sergei Skripal as the head and leading force of the GRU – Russian-Jewish Mafia Alliance, and recommended him to spend some time in "Zone", the Russian concentration camps for the criminals, to win their trust and to establish the long term stable relationships with them, which Skripal promptly and comfortably did, utilizing the GRU's nostalgic, traditional, leftist leanings. That' how the plan was hatched to conquer America "from above", by installing the US President as the Russian and the Russian Jewish Mafia's puppet.
In fact, it was the Abwehr 2 plan, and all these players are just the Abwehr's actors and tools, big and small, and mostly unwitting.
At this point, it becomes evident that the hypothetical "ручка (GRU-Russia-Skripal-Abwehr-Mafia-Mogilevich)" от "жопы (Trump and his circles)" отваливается, as the result of the closer attention to all these matters and the reach of the Mueller Investigations.
However! "Do not despair!", proclaims the ever resourceful and optimistic Russian Jewish Mafia.
"А если укрепить стразами?"
Via Strasbourg, "wo alle straßen enden"?
Michael Novakhov
10:27 AM 12/17/2018
Mike Nova's Shared NewsLinks
Michael Novakhov – SharedNewsLinks℠
жопа с ручкой – Google Search
Israel demanded Germany cut funding to Jewish Museum in Berlin, report says – Europe
German Abwehr puppet Erdogan and Israel – Google Search
German Abwehr puppet Erdogan and Israel – Google Search
Erdogan again likens Israel to Nazi Germany, says it commits 'cultural genocide'
Mueller filing: Flynn got in trouble over Israel UN vote and became asset for Russia probe – Haaretz
Israel Urges Germany To End Funding To Critics – The Forward
Get Ready for Mueller's Phase Two: The Middle East Connection – The Daily Beast
Mueller Investigation of Russian Oligarch Sinks Israeli Predictive Analytics Company – CTech
Mueller Investigation and Middle East – Google Search
Mueller Investigation part 2 – Middle East, Red Mafia, and Abwehr 2 Connections – Google Search
Mueller Investigation part 2 – Middle East, Red Mafia, and Abwehr 2 Connections – Google Search
Get Ready for Mueller's Phase Two: The Middle East Connection
Mueller Dropping Russia Probe, Says Trump Working For Israel And Saudis – Iranian
Mueller Investigation and Israel – Google Search
Mueller Investigation of Russian Oligarch Sinks Israeli Predictive Analytics Company
Ex-FBI Assistant Director: Comey is a shame to the FBI, will not reply key questions on Clinton e mail scandal
Trump Wanted to Order Justice Dept. to Prosecute Comey and Clinton
CNN's Toobin: Authoritarian Trump's Attempt to Prosecute Clinton, Comey 'Worse' than Watergate
Amazon.com: Vintage photo of John F Kennedy, John Edgar Hoover and Robert Kennedy: Entertainment Collectibles
FBI agent hospitalized after taking pictures in Brooklyn
Mounting legal threats surround Trump as nearly every organization he has led is under investigation
Let's Talk About Impeachment
Mueller's rush to sentence Trump associates – an unusual way to treat cooperating witnesses – suggests Russia investigation is ending – The Independent
Mounting legal threats surround Trump as nearly every organization he has led is under investigation
1 Share
Israel asked German Chancellor Angela Merkel to stop funding the Jewish Museum in Berlin, among other institutions, the German newspaper Die Tageszeitung reported on Thursday.
The reason behind the demand was the museum's exhibition on Jerusalem, which "presents a Muslim-Palestinian perspective of the city," the report said.
In the letter sent directly to the chancellor's bureau and not through the Israeli embassy, Merkel was asked to defund other organizations that it claimed were anti-Israeli.
These included the Berlin International Film Festival, pro-Palestinian Christian organizations, and the Israeli site +972 Magazine, which receives funding from the Heinrich Böll Foundation.
>> Budapest Holocaust museum: Orban's grand gesture or a whitewashing of Hungarian history?
While Die Tageszeitung did not have clear evidence that the letter was sent by Israeli officials, the German government confirmed that there were discussions between the two countries regarding funding of certain organizations, in line with Prime Minister Benjamin Netanyahu's ongoing policy.
In a response given to the Israeli newspaper Yedioth Ahronoth on Sunday, the Prime Minister's Office did not deny the request. "The prime minister raised the issue of defunding Palestinian and Israeli groups and non-governmental organizations that depict Israel Defense Forces as war criminals, support Palestinian terrorism and call for boycott of the State of Israel. Israel will continue fighting these organizations," read the statement.
Keep updated: Sign up to our newsletter
Thank you for signing up.
We've got more newsletters we think you'll find interesting.Click here
Oops. Something went wrong.
Please try again later.
Thank you,
The email address you have provided is already registered.CloseRead the whole story · ·
1 Share
"German Abwehr Puppet Erdogan And Israel" – Google News1 Share
The Kozweek
Dissident Voice-Nov 4, 2018… 12/12/2018; The Movement to Suppress and Impoverish Critics of Israel is Racist … that Moscow permitted the reunification of Germany on the condition that …. that fought under the command of Abwehr special operations during the …. with which Washington has been able to implement puppetregimes, …
SPIEGEL ONLINE-May 7, 2018Emmanuel Macron regiert seit einem Jahr in Paris. Doch die Unzufriedenheit mit dem Präsidenten nimmt zu. Sogar einstige Weggefährten …
SPIEGEL ONLINE-Dec 2, 2017Sind es in Amerika also Koch, Mercer und Co., die eine Marionette an die Macht gebracht haben, so hat die deutsche PR-Gruppierung AfD …
<a href="http://Netzpolitik.org" rel="nofollow">Netzpolitik.org</a>-Feb 14, 2018Nach einschlägigen Gerichtsurteilen der letzten Jahre lässt die Filmindustrie nun ihre Muskeln spielen. Auf Antrag von Constantin Film muss …
Contra Magazin-Feb 20, 2018Mit Hilfe von Anon Q und vielen Unterstützern bekämpft US-Präsident Donald Trump den "Deep State" und die korrupten Eliten. Von Eva Maria …Read the whole story · ·
The Times Of Israel1 Share
PARIS, France (AFP) — Groups of defiant "yellow vest" demonstrators faced off with tens of thousands of police around France on Saturday, but the protest movement appeared to have lost momentum on a fifth and decisive weekend.
President Emmanuel Macron, facing the biggest crisis of his presidency, announced a series of concessions on Monday to defuse the explosive "yellow vest" crisis, which swelled up from rural and small-town France last month.
The package of tax and minimum wage measures for low-income workers, coupled with bitter winter weather this weekend, appeared to have helped bring calm to the country after more than a month of clashes and disruption.
Get The Times of Israel's Daily Edition by email and never miss our top stories Free Sign Up
France was also hit by a fresh deadly terror attack on Tuesday night when a gunman opened fire at a Christmas market in Strasbourg, leading the government to urge people to stay at home to spare the stretched security forces.
"It's a bit of a failure because the state is stopping us from being able to demonstrate properly," Marie, a 35-year-old domestic helper, told AFP in Paris after travelling from her home around 50 kilometers south of the capital.
An estimated 66,000 people took to the streets across France, according to figures from the interior ministry at 6:00 p.m. (1700 GMT), half the level of a week ago.
"It's a bit disappointing. We expected there to be more people, but the movement won't end," Francis Nicolas, a 49-year-old laborer, told AFP from a small crowd who gathered in the southeastern city of Lyon.
In Paris, the more than 8,000 police on duty easily outnumbered the 2,200 protesters who were counted on the streets of the capital by local authorities in the early afternoon.
There had been 168 arrests by 6:00 p.m., far down on the roughly 1,000 of last Saturday.
Protesters wearing yellow vests clash with French riot police during a demonstration against rising costs of living they blame on high taxes on the Champs-Elysees in Paris, on December 15, 2018. (Sameer Al-Doumy / AFP)
Tear gas was occasionally fired, but a fraction of the amount was used compared with the weekends of December 8 or December 1 when graffiti was daubed on the Arc de Triomphe in scenes that shocked France.
"The turnout was lower, which was necessary from my point of view," parliament speaker Richard Ferrand, a close ally of Macron, told the Cnews channel on Saturday evening. "It's not a time for combat, but debate," he added.
Minor clashes in the cities of Toulouse, Nantes, and Bordeaux were reported, while protesters snarled traffic on motorways in the south of the country and on the A16 near the port of Calais in the north.
Until this week, a clear majority of French people had backed the protests, which sprung up initially over high taxes before snowballing into a wider opposition to Macron's pro-business agenda and style of governing.
But two polls published on Tuesday — in the wake of Macron's concessions — suggested the country was now broadly 50-50 on whether the protests should continue.
In a bid to end the standoff, a visibly contrite Macron announced a package of measures on Monday in a televised address, estimated by economists to cost up to 15 billion euros ($17 billion).
The 40-year-old former investment banker acknowledged widespread animosity towards him and came close to apologizing for a series of verbal gaffes seen as dismissive of the poor or jobless.
He cancelled planned fuel tax hikes for 2019, offered a rise in the minimum wage of 100 euros a month next year, as well as tax relief for many pensioners and tax-free overtime.
Protesters wearing yellow vests stand amid tear gas during a demonstration against rising costs of living they blame on high taxes on the Champs-Elysees avenue in Paris, on December 15, 2018. (Abdul ABEISSA / AFP)
Some senior figures in the "yellow vest" movement, which has no official leaders and dozens of separate demands, had urged protesters to continue to press home their advantage.
"It's really the time to keep going," one of them, Eric Drouet, said in a video posted on Facebook. "What Macron did on Monday was a call to carry on because he has started to give ground, which is unusual for him."
Many protesters appeared to have switched their focus from the core issue of the protests so far — taxes and spending power — to other demands such as the greater use of referendums to decide government policy.
"Last time, we were here for taxes," a 28-year-old "yellow vest" called Jeremy told AFP as he arrived on the Champs-Elysees in the freezing cold on Saturday morning.
"This is for the institutions: We want more direct democracy," he said, adding that people needed to "shout to make themselves heard."
Authorities reported the seventh death linked to the demonstrations in a fatal road accident Friday evening near the France-Belgium border caused by a blockade.
A protester dressed as Santa Claus wears a yellow vest during a demonstration against rising costs of living they blame on high taxes on the Champs-Elysees avenue near the Arc de Triomphe in Paris, on December 15, 2018. (Abdul ABEISSA / AFP)
More than 1,400 people have been injured since the protests began on November 17.
Around 69,000 security forces were mobilized across France, down from 89,000 last Saturday when 2,000 people were detained.
On Thursday, government spokesman Benjamin Griveaux had called on protesters to stay at home on what is normally a busy shopping weekend ahead of Christmas.
He was speaking in the wake of the attack on Tuesday in the eastern city of Strasbourg, which left four dead and 12 wounded.Read the whole story · · · · · · ·
"Mueller Investigation And Israel" – Google News1 Share
Next Page of StoriesLoading…Page 2
1 Share
Getty Images
RBG on Capitol Hill.
WASHINGTON (JTA) — The ceremony was cozy formal: Yes there was a color guard and a military band, but the Supreme Court justice brought along her personal trainer, and one of the speakers introduced Ruth Bader Ginsburg as "The Notorious RBG."
The Department of Homeland Security randomly selected 31 Washington, D.C.-area residents to be sworn in Friday at the National Archives rotunda in a chamber that houses some of the nation's founding documents, including the Declaration of Independence.
DHS and the Archives didn't exactly keep it a secret that Ginsburg was the person swearing them into citizenship — media were invited, after all — but many of the residents, from 26 nations, including Israel, gasped in surprise and delight when they found out who would be presiding.
Opening the session by declaring the Archives to be a court for the duration of the proceedings was Bryant Johnson, a District Court staffer who in his spare time is Ginsburg's trainer. He's helping her build up strength after she fell and broke three ribs.
It was David Ferriero, the archivist, who welcomed Ginsburg with the "Notorious" sobriquet — one happily embraced by the tough-minded liberal justice. At 85, she has sworn to stick out President Donald Trump's first term.
Her very appearance may be seen as the mildest of rebukes to an administration that has placed unprecedented strictures on immigration. Ginsburg in a 10-minute speech after the swearing-in told the new Americans that her grandparents and father were immigrants.
She spoke of the United States as just starting its journey to the "perfect union" the founders envisioned, recounting the blights of slavery, bigotry and sex discrimination, but also emphasized the country's promise.
"What is the difference between a bookkeeper in New York's garment district and a Supreme Court justice?" she asked. "One generation."
Above all, Ginsburg urged her fellow Americans, vote.
"You could play a vital part, first and foremost, voting in elections," she said.Read the whole story · ·
"Mueller Investigation And Israel" – Google News1 Share
Get Ready for Mueller's Phase Two: The Middle East Connection The Daily Beast
The 'Russia investigation' is set to go global. In court filings due to drop in 2019, prosecutors will unveil Middle Eastern countries' attempts to influence U.S. …
"Mueller Investigation And Israel" – Google News1 Share
Mueller Investigation of Russian Oligarch Sinks Israeli Predictive Analytics Company CTech
Russian Oligarch Viktor Vekselberg, once a benefactor of the recently defunct predictive analytics company Fifth Dimension Holdings Ltd., has become a burden …
"Mueller Investigation And Middle East" – Google News1 Share
WIRED-2 hours agoWhile President Trump once said that he'd see investigations into his … of Mueller's investigation is his year-long pursuit of Middle Eastern …Robert Mueller's Legal Masterpiece
The New Republic-1 hour agoA Complete Analysis Of Trump's 99th Unpresidented Week As POTUS
Rantt Media-9 hours agoAxios AM
International-Axios-1 hour agoView all
Daily Beast-Dec 13, 2018But now, special counsel Robert Mueller's office is preparing to reveal to the public a different side of his investigation. In court filings that are …Mueller reportedly has dirt on the Trump campaign's ties to the Middle …
International-The Week Magazine-Dec 13, 2018View all
RT-Dec 14, 2018Special counsel Robert Mueller is reportedly preparing to shift the focus of the interminable Russiagate investigation to the Middle East, where …Trump Is Implicated in Another Crime, And It May Hint Where the …
International-Paste Magazine-Dec 14, 2018View allRead the whole story · ·
1 Share
1 Share
Next Page of StoriesLoading…Page 3
The Daily Beast Latest Articles1 Share
Hussein Ibish, senior resident scholar at the Arab Gulf States Institute, said it is unclear if Mueller's team will unveil nefarious foreign activity beyond what normally occurs in Washington.
"Many of these characters involved are somewhat unsavory," he added. "But governments deal with all kinds of people all the time. It might be possible to question the wisdom of some of these connections, but not really possible to impugn the right of a government to deal with shadowy dealers in influence and access."
Still, the Special Counsel's Office has taken a keen interest this year in practices that were once considered business-as-usual in Washington. Republican operative Sam Patten pleaded guilty to the rarer-than-rare charge of "causing foreign money to be paid to the 2016-17 Presidential Inaugural Committee." Former campaign chairman Paul Manafort and Flynn were both charged with not disclosing parts of their businesses under the Foreign Agents Registration Act—the first indictments of this nature in more than half a century.
It's unclear exactly how, if at all, this side of Mueller's probe overlaps with his mandate from the Department of Justice to investigate links and coordination between the Russian government and individuals associated with the Trump campaign.
Mueller also has the jurisdiction to "investigate and prosecute federal crimes committed in the course of, and with intent to interfere with, the special counsel's investigation, such as perjury, obstruction of justice, destruction of evidence, and intimidation of witnesses," according to the code.
"For something like this to happen, Mueller would have needed to get approval from [Deputy Attorney General Rod] Rosenstein for this," Litman said. "It's not really in the original grant of jurisdiction and it appears then that he made his case to Rosenstein some time ago and that Rosenstein agreed."
Mueller's office has been investigating several meetings attended by George Nader, a Lebanese-American businessman and emissary to the UAE. Nader helped arrange the now-infamous meeting between Trump associate and Blackwater founder Erik Prince and Kirill Dmitriev, the head of one of Russia's sovereign wealth funds—and he also acted somewhat as a go-between with representatives from Gulf state governments, at least one well-connected Israeli, and the Trump team.
Although Nader has been cooperating with the Special Counsel's Office since March, it is still unclear what evidence he has offered prosecutors during interviews.
In one August 2016 meeting, first reported by The New York Times and later confirmed by The Daily Beast, Nader told the room that the crown princes of both Saudi Arabia and the UAE were eager to help Trump win the election. Also ready to lend his services was Joel Zamel, a self-styled Mark Zuckerberg of the national-security world with deep ties to Israeli intelligence. Zamel had already been in close contact with the Trump team because one of his companies, Psy Group, had drawn up a plan to use social-media manipulation to help Trump clinch the Republican nomination. The company sent former senior campaign aide Rick Gates that proposal.
But the connections between Trumpworld and Psy Group in 2016 were more extensive than previously reported, as The Daily Beast noted in November. Former employees said there were at least two other individuals who reached out to the firm during the campaign, both representing themselves as members of Trump's inner circle.
Over the past year, Mueller's team has interviewed a host of employees from Psy Group because of its connection to the Trump camp. Several former employees said the firm never went forward with its plan to help Trump, but others disputed that claim.
Zamel, through his lawyer, has also said publicly that he cooperated with the Special Counsel's Office. His lawyer did not immediately respond to requests for comment for this story. The Special Counsel's Office declined to comment. Nader's lawyer did not immediately respond to requests for comment.
Zamel remained close to the Trump team throughout the election and into the transition. Part of the reason? He had an easy in. He had been introduced to Nader years earlier by John Hannah, a former aide to Dick Cheney who now works as a senior counselor at the Foundation for Defense of Democracies, a right-leaning think tank. Hannah has also been in the sights of the Special Counsel's Office.
Zamel popped back into the mix in the transition period after the election and further offered services, this time for crafting a plan for regime change in Iran. The Daily Beast was the first to report the meeting, which included Nader, Flynn, and a Saudi general, Ahmed al-Assiri. During this time, Nader was also promoting a plan to carry out economic sabotage against Tehran. The meeting appears to be part of Saudi and Emirati efforts to lobby the incoming Trump administration against Qatar and Iran, their top regional competitors. The New York Times reported this year that Nader worked with Republican fundraiser Elliott Broidy to urge the White House to take an aggressive stance against the two countries.
Mueller has also probed Nader's role in the January 2017 Seychelles meeting between Prince and Dmitriev, CEO of the Russian Direct Investment Fund. In his House testimony, Prince said the meeting was a chance encounter and the two met to talk about trade and mineral wealth. But prosecutors this year received evidence that showed the meeting was premeditated. Communications reviewed by The Daily Beast reflect that narrative.
A memo shows the two spoke about a range of topics, including peace between Ukraine and Russia, military operations in Syria, investment in the Midwest, and nuclear weapons. Although RDIF is under U.S. sanctions, it was and is still legal for U.S. individuals to meet with Dmitriev, and, in some circumstances, do business with the fund.
Democrats on the House Intelligence Committee are hoping to take another shot at questioning Prince next year—part of the new Congress' effort to investigate the Trump administration. Prince told The Daily Beast this summer that he was cooperating with the Special Counsel's Office, but it is not clear to what extent. His previous lawyer, Victoria Toensing, is no longer representing him.
Got a tip? Send it to The Daily Beast here.Read the whole story · · · ·
"Mueller Investigation And Israel" – Google News1 Share
Mueller Dropping Russia Probe, Says Trump Working For Israel And Saudis Iranian
The Mueller Russia probe, according to mainstream media sources, Daily Beast, BBC, Vanity Fair, UK Independent, Mother Jones, al Jazeera, the UK Guardian …
"Mueller Investigation And Israel" – Google News1 Share
Haaretz-Dec 5, 2018They also made him a prime target of Mueller's investigation. While telling lies to the FBI can often lead to jail time, Mueller is now asking the …Legal clouds over Trump grow as Mueller probe circles 'Individual-1'
The Times of Israel-Dec 8, 2018Jared Kushner Faces New Scrutiny On Israel After Mueller Lets Flynn …
International-Forward-Dec 5, 2018Mueller's Flynn Memo Should Worry Kushner and Trump
Opinion-Bloomberg-Dec 5, 2018Mueller Goes Easy on Michael Flynn for Spilling the Beans
International-Daily Beast-Dec 4, 2018Mueller seeks no prison time for former national security adviser …
Opinion-Washington Post-Dec 4, 2018View all
RT-Dec 14, 2018Special counsel Robert Mueller is reportedly preparing to shift the focus of the interminable Russiagate investigation to the Middle East, … the possibility of filing charges pertaining to election meddling by Israeli, Emirati, and …
Daily Beast-Dec 13, 2018In other words, the "Russia investigation" is set to go global. … Emirates, Saudi Arabia, and Israel, according to people familiar with the probe.Russia probe expands to the Middle East: Robert Mueller reportedly …
International-Salon-Dec 13, 2018
WIRED-1 hour agoPotentially the biggest unseen aspect of Mueller's investigation is his … Saudi Arabia, and Israel, which were eager to help the campaign and, …At a reported cost of $25 million, Mueller probe has paid for itself
International-ThinkProgress-Dec 15, 2018View allRead the whole story · · ·
1 Share
Russian Oligarch Viktor Vekselberg, once a benefactor of the recently defunct predictive analytics company Fifth Dimension Holdings Ltd., has become a burden. So much so, that Vekselberg's run-ins with the U.S. government had brought on the top brass-clad company's eventual shutdown. The Tel Aviv-based company, chaired by the Israeli military's former Chief of Staff Benny Gantz, has recently let all its employees go, selling off its technology to stops losses from accumulating.
For daily updates, subscribe to our newsletter by clicking here. Vekselberg is a businessman and the owner of Moscow-based asset management company Renova Group. His personal wealth is valued at $14 billion. Through his U.S.-based investment fund, CNTP, Vekselberg had invested in Fifth Dimension, leading a $12 million funding round in the company in 2015.In early 2018, Vekselberg was investigated by Special Counsel Robert Mueller and his team, as part of an investigation into Russian interference in the 2016 U.S. presidential elections. Vekselberg's involvement in the ongoing investigation has affected Fifth Dimension by deterring customers and other investors, one person familiar with the company's affairs said in an interview with Calcalist, speaking on terms of anonymity. In April, the U.S. Department of the Treasury listed Vekslberg among a group of Russian oligarchs, senior government officials, and companies which it accused of supporting "malign activity around the globe," perpetrated by the Russian government. The designation included sanctions that prohibit Americans and U.S. entities from dealing with the people and companies in question. With Vekselberg as a backer, these sanctions made it difficult for Fifth Dimension to finalize deals and raise further investment, that person said.
Founded in 2014, Fifth Dimension developed predictive policing and threat assessment technologies for governments and financial institutions. The company, which employed over 100 people at its peak, has raised a few tens of millions of dollars since it was founded. Gantz joined the company in 2015, to be followed by the former deputy head of the Mossad Ram Ben-Barak, the company's president for the last two years.On Saturday, Ben-Barak told Calcalist that the company was pivoting. "We sold our products, and we did let all employees go, but everything was done in an orderly fashion and without drama," he said. "We had problems with investors and decided to change direction."
In the months following Vekselberg's investigation by Mueller's team, Fifth Dimension negotiated the sale of its IP with several companies, the company said in a statement Saturday. In July, the company let go dozens of employees "as part of a reorganization process." In November, Calcalist reported that Fifth Dimension is in early-stage talks regarding an acquisition by Israeli spyware firm NSO Group. The deal eventually fell through, the person familiar with the matter said.
Related stories:Gantz did not respond to repeated requests for comment.
As a former chief of staff of the Israeli military, Gantz is considered a potential political force in Israel. A poll released Sunday by the Israeli Midgam polling agency showed that Gantz is steadily gaining popularity among the Israeli public, with those surveyed awarding him 16 seats in the parliament, the second highest number after current ruling party Likud, which receives 28. A June survey gave Gantz 13 seats. Gantz has of yet refrained from announcing concrete plans to run in Israel's upcomng elections.
Fifth Dimension is not the first Israeli company with ties to the investigation carried out by Mueller and his team. Several employees of now-defunct Israeli intelligence firm Psy-Group, registered as Invop Ltd., had been questioned by Mueller's team. According to documents filed in Israeli and Canadian courts, the company allegedly operated fake social avatars that it created to engage with, and influence, its targeted audiences, and attempted to put into circulation news stories that would benefit its customers. In February, Psy-Group laid off all of its employees citing "two critical business ventures that proved unsuccessful" that left the company strapped for cash.Read the whole story · · ·
Infosurhoy1 Share
The appearance of fired and disgraced FBI Director James Comey before two congressional committees Friday is a reminder of his brief but profoundly disappointing tenure leading the FBI – the outstanding law enforcement agency where I served for 24 years.
Unfortunately, members of the House Judiciary Committee and the House Oversight and Government Reform Committee were unable to get satisfactory answers from Comey regarding his illegal actions and violations of longstanding FBI and Justice Department regulations and procedures.
The chairmen of the two committees released a 235-page transcript Saturday of their interview with Comey.
According to a statement issued by the office of Oversight Committee Chairman Trey Gowdy, R-S.C., Comey said "I don't remember" 71 times, "I don't know" 166 times, and "I don't recall" eight times during his interview.
Comey flat-out refused to answer some questions dealing with the investigation now led by Special Counsel Robert Mueller of Russian interference in the 2016 presidential election.
"To the extent, I recall facts developed during our investigation of Russian interference and the potential connection of Americans, I think that's a question that the FBI doesn't want me answering," Comey said in response to a question.
Comey's record of lawbreaking and violations dealt with prosecution judgments, media leaks, the theft of government records and the conduct of objective investigations.
It's a tragedy in that Comey and his former inner circle – the now infamous troika of fired FBI Deputy Director Andrew McCabe, fired FBI agent Peter Strzok and former FBI lawyer Lisa Page – have attempted to cloak themselves in the FBI's rich tradition of fidelity, bravery, and integrity.
In reality, these four former FBI officials have done more to hinder the daily work of the 35,000 selfless and hardworking men and women of the FBI than anyone in the storied agency's history.
As a proud veteran of the FBI, it pains me to hear from friends, associates and colleagues who now question the FBI's impartiality and motives in conducting sensitive investigations.
Unfortunately, no one can blame people for being skeptical of the FBI in light of the excruciating, Trump-hating texts during the 2016 presidential election campaign between Strzok and Page (who were engaged in an extramarital affair at the time), and following Comey's well-publicized anti-Trump comments.
The former FBI director has written a book, given numerous media interviews, and used social media to bash President Trump, and urged Americans to "vote Democrat" before the midterm elections in November.
On top of this, there have been stark revelations in the Justice Department inspector general's reports concerning former Deputy Director McCabe's lies and leaks under the direct tutelage of Comey, who tried to make his own lies and leaks seem virtuous.
When FBI agents hit the street to conduct an investigation – and especially when trying to persuade people to provide needed information – their greatest asset is the respect and credibility of the FBI as an institution and the reputation of FBI agents for fairness and impartiality.
Juries that base their verdicts on FBI evidence and testimony trust that the scales were not tipped by the personal biases or political considerations of FBI agents and officials.
Unfortunately, the actions of Comey and his inner circle caused too many Americans to question the core values of the FBI as an institution.
It is out of total respect for the finest law enforcement and intelligence organization in the world and outstanding professionals that many former FBI executives – including me – have broken tradition and publicly criticized Comey and his troika for their misconduct, which can't be disputed.
First, as the Justice Department inspector general found, Comey was insubordinate and violated department rules in playing the role of investigator, prosecutor, and judge in publicly exonerating former Secretary of State Hillary Clinton in her email scandal.
Clinton – who used a private email account and server rather than the State Department email system she was required to use – was the subject of one of the most sensitive FBI investigations in history when she was running for president.
It is fundamental to our justice system that investigators do not also play the role of prosecutor. Yet instead of reporting the findings of the FBI investigation of Clinton to then-Attorney General Loretta Lynch so Lynch could decide what action to take, Comey staged a news conference to announce that he had concluded Clinton should not be prosecuted.
If I had pulled the same stunt when I was head of FBI's Criminal Investigative Division under then-Deputy Attorney General Comey, I would have – and should have – been suspended and fired. So much for the value of fidelity.
Second, Comey illegally removed his notes and memos describing details of his meetings with President Trump that were conducted as part of his official duties as FBI director. These records belonged to the FBI – not Comey.
Comey then indirectly leaked his memos and notes to the media by laundering them through a university professor. If the FBI director acts as if he is not subject to the well-established rules of the Justice Department and is above the law, it is easy to understand why his deputy director felt justified in doing the same.
In fact, leaking stolen FBI documents is illegal – regardless of how virtuous you view your actions. Scratch the integrity core value.
Third, the extensive personal and political bias that prevailed within Comey's inner circle is beyond unacceptable. Strozk and Page's texts denouncing then-presidential candidate Trump speak for themselves.
It is amazing that neither Comey nor McCabe saw any problems with McCabe personally initiating and supervising the investigation of whether the Trump campaign and Russia worked together to get Trump elected president.
McCabe should have recused himself from any involvement in the "Russia collusion" investigation because his wife was an unsuccessful Democratic candidate for the state Senate in Virginia when she accepted over $1 million in political campaign donations. The donations were bundled together by Clinton loyalist and then-Virginia Democratic Gov. Terry McAuliffe.
McCabe was also known to freely and openly express his disdain for Trump in meetings with other FBI executives.
Fourth, under Comey's leadership, his inner circle used an unreliable opposition research "dossier" financed in part by Hillary Clinton's campaign when she was running for president against Trump in 2016. The dossier was used to support a series of electronic surveillance warrants under the Foreign Intelligence Surveillance Act (FISA) to intercept communications of Trump campaign operatives.
Had the FISA judge been informed of the true origins of the information it is highly unlikely that the judge would have issued the requisite orders. The Justice Department inspector general is investigating this alleged abuse of FISA and his findings will be far more credible that any partisan congressional committee.
Fourth, Comey's courage failed him when it was most needed. When Attorney General Lynch instructed him to refer to the Clinton investigation as a "matter" and severely restricted the scope of the Clinton email and Clinton Foundation investigations, Comey went along.
When President Trump allegedly demanded Comey's loyalty and asked for leniency for former White House National Security Adviser Michael Flynn, Comey scurried back to the office and prepared memos. Clearly, Comey placed his job security over pushing back forcefully on the use of the FBI to achieve political ends. Scratch the bravery element.
Finally, anyone who questions the appointment of Special Counsel Mueller to conduct an independent investigation of the Russia case can thank Comey and McCabe.
In the words of ex-FBI Assistant Director Kevin Brock, my former colleague: "Comey personally fast-tracked McCabe's career into the deputy director position. McCabe was not happy that the president fired his boss and that (Deputy Attorney General Rod) Rosenstein provided the ammo."
Rosenstein was faced with a tough decision. He could leave the Russia investigation in the hands of the angry and hopelessly biased team of Acting FBI Director McCabe, Deputy Assistant Director Strzok and attorney Page. Or, he could appoint a special counsel with integrity and a reputation for impartiality. He wisely chose the latter, appointing Mueller.
From the cradle of the FBI Academy, FBI agents are taught to always maintain the confidentiality of investigations, sources and methods. Keeping a low profile goes with the job, so it's unusual to see former FBI agents criticize FBI leadership.
Those of us who are speaking out now believe deeply that the agency where we served honorably should never become a tool to promote political agendas.
This separation of law enforcement from politics is what separates America from Vladimir Putin's Russia. Nor should operatives of the nation's primary law enforcement and intelligence agency allow themselves to succumb to a temptation to impose their notions of morality on the electorate. That is the slipperiest of slopes.
The American public deserves to know the full scope and extent of the actions and roles of the Comey inner circle in order to prevent future abuses. Let's hope the ongoing Justice Department inspector general's investigation will ultimately hold the right people accountable.
It is obvious that toothless and bloviating congressional committees will never get to the truth.
A thousand congressional hearings will never get Comey to admit what we all suspect: his personal hubris and feelings of moral superiority allowed him to believe the normal rules established by the American people through duly enacted laws, regulations and procedures did not apply to him.
We need to draw a clear distinction between the FBI as an institution of 35,000 dedicated professionals and Comey – a brief aberration in the bureau's distinguished 110-year history.
Comey's name should be forever removed from the roster of FBI employees who have embraced the core values of the FBI and who have wielded the enormous power of the justice system with impartiality and integrity.​​​​​
Sharing is caring!
Post Views: 13Read the whole story · · · · · · ·
1 Share
"When the facts and evidence show a criminal violation has been committed, the individuals involved should not dictate whether the case is prosecuted," Mr. Whitaker wrote in an op-ed in USA Today in July 2016.
Two weeks after his surprise victory, Mr. Trump backed off. "I don't want to hurt the Clintons, I really don't," Mr. Trump said in an interview with The Times. "She went through a lot and suffered greatly in many different ways, and I am not looking to hurt them at all. The campaign was vicious."
Nonetheless, he revisited the idea both publicly and privately after taking office. Some of his more vocal supporters stirred his anger, including the Fox News commentator Jeanine Pirro, who has railed repeatedly on her weekly show that the president is being ill served by the Justice Department.
Ms. Pirro told Mr. Trump in the Oval Office last November that the Justice Department should appoint a special counsel to investigate the Uranium One deal, two people briefed on the discussion have said. During that meeting, the White House chief of staff, John F. Kelly, told Ms. Pirro she was inflaming an already vexed president, the people said.
Shortly after, Mr. Sessions wrote to lawmakers, partly at the urging of the president's allies in the House, to inform them that federal prosecutors in Utah were examining whether to appoint a special counsel to investigate Mrs. Clinton. A spokeswoman for the United States attorney for Utah declined to comment on Tuesday on the status of the investigation.
Mr. Trump once called his distance from law enforcement one of the "saddest" parts of being president.
"I look at what's happening with the Justice Department," he said in a radio interview a year ago. "Well, why aren't they going after Hillary Clinton and her emails and with her, the dossier?" He added: "I am not supposed to be doing the kind of things that I would love to be doing. And I am very frustrated."Next Page of StoriesLoading…Page 4
Breitbart News1 Share
Tuesday on CNN's "The Situation Room" network legal analyst Jeffrey Toobin reacted to The New York Times' report that President Donald Trump wanted his 2016 presidential election rival Hillary Clinton and former FBI Director James Comey prosecuted.
Toobin said, "This is what happens in authoritarian countries. The president orders, the leader orders the investigation and prosecution of his political enemies."
On Trump reportedly calling FBI Director Christopher Wray "weak," Toobin said, "This is his view of any government official, whether it's in the FBI or the Justice Department, who doesn't do his personal bidding. He has absolutely no understanding that the FBI, the Justice Department, the entire U.S. government, works for the taxpayers, works for defending the Constitution. He thinks they are all his personal servants. When they don't do something he wants to be done, even if there is no legal basis for it, even if it's a violation of all of our traditions in the legal community, he gets angry."
He added, "This is so similar to what Richard Nixon was investigated and ultimately articles of impeachment were voted on in the House Judiciary Committee. You know, Richard Nixon used the IRS to investigate his enemies. Richard Nixon used the Federal Trade Commission—I forget, maybe it was federal—whichever regulates television—to investigate The Washington Post, because The Washington Post also owned television stations. I mean, the abuse of governmental authority to investigate and harass political enemies was at the core of the general scandals known as Watergate. What Don McGahn and his colleagues knew is this is worse. Nixon didn't try to actually prosecute George McGovern or his political enemies. He didn't use the most powerful force that the Justice Department has, which is criminal investigation and prosecution. If this had gone forward, this would have been worse than what Nixon did during Watergate. But it's in the same category."
Follow Pam Key on Twitter @pamkeyNEN
1 Share
Collectibles Shopping GuaranteeBuy with confidence as the condition of this item and its timely delivery are guaranteed under theAmazon A-to-z Guarantee
Read the whole story · ·
Infosurhoy1 Share
An unidentified FBI agent was hospitalized after a shooting in Brooklyn, the bureau's office in New York said.
Details were not provided by the FBI in a post on Twitter on Saturday.
"Earlier today, one of our agents was wounded by gunfire in Brooklyn and transported to a local hospital," the FBI tweeted.
The New York Fire Department received a call at 3:22 and responded to a report of "gunshot wounds" in Brooklyn, Michael Parrella, an FDNY spokesman said to CNN.
ABC reported FBI agents were conducting surveillance in a car in the Canarsie section of Brooklyn when people in another car drove by and shot at them. The agent, who was in plainclothes, was shot in the shoulder, according to ABC.
One suspect was apprehended while attempting to get his car repaired and another showed up at Kingsbrook Hospital, the New York Daily News reported.
The agent was taken to Kings County Hospital and another person, believed to be in the car with the agent, was taken to Brookdale University Hospital Medical Center with unknown injuries, the newspaper reported.
"There are no outstanding suspects at this time," Terence Monahan, chief of the department of the New York Police Department tweeted Saturday night. "Expect a large police presence in the area of 92nd Street & Avenue N in #Brooklyn as the investigation continues. Wishing the agent a speedy recovery."
Read More
Officer died of friendly fire in Thousand Oaks shooting
USAF failed 6 times to alert FBI about Texas church shooter, report says
FBI raids offices of Chicago alderman, former Trump attorney
Sharing is caring!
Post Views: 8
Politics1 Share
The cascade of inquiries threaten to dominate his third year in the White House.
Read the whole story · · ·
Donald Trump1 Share
And why Democrats would be wise to wait.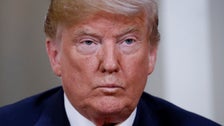 "Donald Trump Russia" – Google News1 Share
Mueller's rush to sentence Trump associates – an unusual way to treat cooperating witnesses – suggests Russia investigation is ending The Independent
Amid the whirlwind of hearings, guilty pleas and sentencing memos that has been Special Counsel Robert Mueller's Russia probe in the last few weeks, an …Next Page of StoriesLoading…Page 5
1 Share
Top Stories – Google News1 Share
1 Comment and 2 Shares
Days of court filings, flipped witnesses, damaging disclosures and sentencing hearings over the last month have delivered blows that appear to expose Trump and key associates to deep legal and political jeopardy.
But the head-spinning volume of material being churned out by special counsel Robert Mueller and other jurisdictions often also blurs the bigger picture of a presidency beset by a span of scandal that is staggering in its breadth.
Then there is a civil lawsuit brought by Democratic-led states rooted in claims that Trump's refusal to fully disengage from his businesses means he is using his position to profit from deals in his hotel chain
that contravene the Constitution.
Many of those who chose to align themselves with Trump have meanwhile fallen foul of the law, sometimes for offenses unrelated to the President but which have offered prosecutors a window into his own conduct.
Questions continue to swirl around Trump's longtime political adviser Roger Stone among other things about what he knew when about Wikileaks email dumps.
And people even closer to Trump, such as his son Don Jr. and son-in-law Jared Kushner, cannot be sure they are in the clear although all, including the President, profess innocence and downplay Mueller's investigation.
Yet Mueller's success in securing plea deals from the likes of Flynn, Gates and Cohen is adding to the President's apparent legal peril.
In one of the more surreal twists of the Trump presidency, there is a conversation going in Washington about how Trump might have to win re-election to outrun a statute of limitations on campaign finance allegations.
This trail of dishonesty and deceit is evident even before Mueller has delivered what could ultimately be his most explosive findings — whether he has found evidence that the President's campaign cooperated with Russia and whether he obstructed justice in the firing of former FBI chief James Comey and a bid to thwart Mueller.
A scandal-ridden presidency
A full assessment of the depth of Trump's political and legal predicament may only become clear next year. But the President has already expressed concern
, according to CNN reporting, that he could be impeached.
But even if all the investigations stopped now and he was cleared of all wrongdoing, Trump would still be remembered for presiding over one of the most scandal-ridden presidencies of modern history.
Trump and his supporters maintain that there is no smoking gun and that the President's problems all stem from rogue prosecutors from the "deep state" that has always hated Trump. The President's cheerleaders on conservative channels meanwhile take up his cry that the democratic will of voters is at risk of being besmirched by a "fake news" media that is hostile towards him.
"Nobody but for me would be looked at like this. Nobody," Trump said in a Fox News interview this week, referring to claims he told Cohen to pay off women who claimed affairs with him to avoid hurting his campaign.
Trump's counselor Kellyanne Conway insisted to CNN's Chris Cuomo on Thursday that Trump's presumed foes in the media were willfully ignoring his arguments that he did not break the law.
"It's important and credible to the rest of the country, except for the people so blinded by their hatred toward him or their wishful thinking that he won't be President if they just close their eyes and click their heels three times," she said. "Get over it."
Trump attorney Rudy Giuliani is offering the defense that Cohen should not be believed because he is a convicted liar.
Yet, the growing pile of evidence from Mueller and other prosecutors is rendering the denials of culpability from Trump and his supporters less credible.
As more damaging details emerge, Trump is indulging in his habitual practice of abandoning a position that has become untenable and constructing a new reality that better suits him.
"As a lawyer, Michael has great liability to me!" Trump tweeted on Thursday.
But the narrative that Cohen is a liar so Trump is in the clear ignores crucial details of Mueller's filings.
Corroboration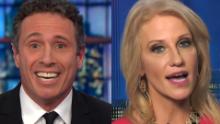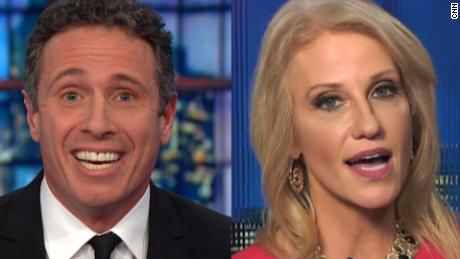 MUST WATCH
Play
Caption Settings Dialog
Beginning of dialog window. Escape will cancel and close the window.
02:17
The special counsel has made clear in court documents that he has corroboration for claims by his cooperating witness Cohen. The President's fixer also said as much on Friday.
"There is a substantial amount of information that they possessed that corroborates the fact that I am telling the truth," Cohen said in an interview with ABC News.
Trump's repeated mantra of "no collusion" with the Russians is also looking increasingly threadbare. There were multiple contacts between Trump's associates and Russians during the campaign and transition — at least 16 according to CNN's r
eporting.
And many of those associates have since lied about the interactions, giving the impression that they are trying to cover something up.
And Mueller is clearly probing whether there is a nexus between Trump's business ventures and Russia's election interference.
In a sentencing memo earlier this month, he wrote that the Trump Tower project "occurred at a time of sustained efforts by the Russian government to interfere with the US presidential election."
It is, of course, possible that all of these Trump associates were operating outside the knowledge of the President. Statements in documents filed by Mueller and other jurisdictions are prosecutorial in nature and may not reveal mitigating circumstances that Trump could use in his defense
It is unclear at this point whether the US attorney's office in the Southern District of New York would be able to prove that Trump knowingly asked Cohen to break campaign finance laws.
But the idea that Trump knew nothing — about Russia attempts to infiltrate his campaign, about hush payments or other key aspects of cases in which is involved — appears unlikely, given his omnipotent role in his inner circle.
And he has already proven to have lied, if Mueller is to be believed, about key aspects of the Russia investigation and his interaction with Cohen.
Still, many legal experts believe that if wrongdoing is found, the President is immune from prosecution owing to his unique constitutional position.
If his only transgression does turn out to be on campaign finance, it seems unlikely that Democrats in the House will risk an impeachment process based on charges that may fall short of "high crimes and misdemeanors."
So far, Trump's firewall of Republican support in the Senate, where any subsequent impeachment trial would take place is standing firm.
Whether that would start crumbling should Mueller produce a damning report that causes a fracturing of Trump's political power base as an election approaches in 2020 remains untested.
While much has been learned about the President's legal exposure in recent days, the true extent of his liability remains to be seen.
For now, however, it's clear: the President's legal and political position is far more perilous than it was weeks ago and he has reason to be worried about a flurry of investigations that are digging deep into his private, personal, business and political life.Read the whole story · · · · · · ·
Michael_Novakhov1 day agoREPLYEDIT
1 Share
Fox News Insider – The Official Blog Of Fox News Channel.1 Share
Subscribe
Stay connected with the most-watched, most-trusted name in news.
Send me email updates from Fox News. I can opt out at any time. By signing up below, I agree to the Fox News Privacy Policy and Terms of Use. Questions? Contact Fox News.
Signed in as Michael_Novakhov
Share this story on NewsBlur
Shared stories are on their way…
1 Share
How America's most powerful agencies were weaponized against President Donald Trump
News AnalysisClick on the infographic to enlarge.
Although the details remain complex, the structure underlying Spygate—the creation of the false narrative that candidate Donald Trump colluded with Russia, and the spying on his presidential campaign—remains surprisingly simple:
1. CIA Director John Brennan, with some assistance from Director of National Intelligence James Clapper, gathered foreign intelligence and fed it throughout our domestic Intelligence Community.
2. The FBI became the handler of Brennan's intelligence and engaged in the more practical elements of surveillance.
3. The Department of Justice facilitated investigations by the FBI and legal maneuverings, while providing a crucial shield of nondisclosure.
4. The Department of State became a mechanism of information dissemination and leaks.
5. Hillary Clinton's presidential campaign and the Democratic National Committee provided funding, support, and media collusion.
6. Obama administration officials were complicit, and engaged in unmasking and intelligence gathering and dissemination.
7. The media was the most corrosive element in many respects. None of these events could have transpired without their willing participation. Stories were pushed, facts were ignored, and narratives were promoted.
Let's start with a simple premise: The candidacy of Trump presented both an opportunity and a threat.
Initially not viewed with any real seriousness, Trump's campaign was seen as an opportunistic wedge in the election process. At the same time, and particularly as the viability of his candidacy increased, Trump was seen as an existential threat to the established political system.
The sudden legitimacy of Trump's candidacy was not welcomed by the U.S. political establishment. Here was a true political outsider who held no traditional allegiances. He was brash and boastful, he ignored political correctness, he couldn't be bought, and he didn't care what others thought of him—he trusted himself.
Governing bodies in Britain and the European Union were also worried. Candidate Trump was openly challenging monetary policy, regulations, and the power of special interests. He challenged Congress. He challenged the United Nations and the European Union. He questioned everything.CIA Director John Brennan on March 13, 2015. Brennan played a crucial role in the creation of the Russia-collusion narrative and the spying on the Trump campaign. (Don Emmert/AFP/Getty Images)
Brennan became the point man in the operation to stop a potential Trump presidency. It remains unclear whether his role was self-appointed or came from above. To embark on such a mission without direct presidential authority seems both a stretch of the imagination and particularly foolhardy.
Brennan took unofficial foreign intelligence compiled by contacts, colleagues, and associates—primarily from the UK, but also from other Five Eyes members, such as Australia.
Individuals in official positions in UK intelligence, such as Robert Hannigan—head of the UK Government Communications Headquarters (GCHQ, Britain's equivalent of the National Security Agency)—partnered with former UK foreign intelligence members. Former MI6 head Sir RichardDearlove, former Ambassador Sir Andrew Wood, and private UK intelligence firm Hakluyt all played a role.
In the summer of 2016, Hannigan traveled to Washington to meet with Brennan regarding alleged communications between the Trump campaign and Moscow. On Jan. 23, 2017—three days after Trump's inauguration—Hannigan abruptly announced his retirement. The Guardian openly speculatedthat Hannigan's resignation was directly related to the sharing of UK intelligence.
One method used to help establish evidence of collusion was the employment of "spy traps." Prominent among these were ones set for Trump campaign advisers George Papadopoulos and Carter Page. The intent was to provide or establish connections between the Trump campaign and Russia. The content and context mattered little as long as a connection could be established that could then be publicized. The June 2016 Trump Tower meeting was another such attempt.
Western intelligence assets were used to initiate and establish these connections, particularly in the cases of Papadopoulos and Page.
Ultimately, Brennan formed an inter-agency task force comprising an estimated six agencies and/or government departments. The FBI, Treasury, and DOJ handled the domestic inquiry into Trump and possible Russia connections. The CIA, Office of the Director of National Intelligence, and the National Security Agency (NSA) handled foreign and intelligence aspects.
Brennan's inter-agency task force is not to be confused with the July 2016 FBI counterintelligence investigation, which was formed later at Brennan's urging.
During this time, Brennan also employed the use of reverse targeting, which relates to the targeting of a foreign individual with the intent of capturing data on a U.S. citizen. This effort was uncovered andmade public by Rep. Devin Nunes (R-Calif.) in a March 2017 press conference:
"I have seen intelligence reports that clearly show the president-elect and his team were monitored and disseminated out in intelligence-reporting channels. Details about persons associated with the incoming administration, details with little apparent foreign-intelligence value were widely disseminated in intelligence community reporting.

"From what I know right now, it looks like incidental collection. We don't know exactly how that was picked up but we're trying to get to the bottom of it."
As this foreign intelligence—unofficial in nature and outside of any traditional channels—was gathered, Brennan began a process of feeding his gathered intelligence to the FBI. Repeated transfers of foreign intelligence from the CIA director pushed the FBI toward the establishment of a formal counterintelligence investigation. Brennan repeatedly noted this during a May 23, 2017, congressional testimony:
"I made sure that anything that was involving U.S. persons, including anything involving the individuals involved in the Trump campaign, was shared with the [FBI]."
Brennan also admitted that his intelligence helped establish the FBI investigation:
"I was aware of intelligence and information about contacts between Russian officials and U.S. persons that raised concerns in my mind about whether or not those individuals were cooperating with the Russians, either in a witting or unwitting fashion, and it served as the basis for the FBI investigation to determine whether such collusion [or] cooperation occurred."
This admission is important, as no official intelligence was used to open the FBI's investigation.
Once the FBI began its counterintelligence investigation on July 31, 2016, Brennan shifted his focus. Through a series of meetings in August and September 2016, Brennan informed the congressional Gang of Eight regarding intelligence and information he had gathered. Notably, each Gang of Eight member was briefed separately, calling into question whether each of the members received the same information. Efforts to block the release of the transcripts from each meeting remain ongoing.
The last major segment of Brennan's efforts involved a series of three reports and greater participation from Clapper. The first report, the "Joint Statement from the Department Of Homeland Security and Office of the Director of National Intelligence on Election Security," was released on Oct. 7, 2016. The second report, "GRIZZLY STEPPE —Russian Malicious Cyber Activity," was released on Dec. 29, 2016. The third report, "Assessing Russian Activities and Intentions in Recent U.S. Elections"—also known as the Intelligence Community Assessment (ICA)—was released on Jan. 6, 2017.
This final report was used to continue pushing the Russia-collusion narrative following the election of President Donald Trump. Notably, Admiral Mike Rogers of the NSA publicly dissented from the findings of the ICA, assigning only a moderate confidence level.
Federal Bureau of Investigation
Although the FBI is technically part of the DOJ, it is best for the purposes of this article that the FBI and DOJ be viewed as separate entities, each with its own related ties.
The FBI itself was comprised of various factions, with a particularly active element that has come to be known as the "insurance policy group." It appears that this faction was led by FBI Deputy Director Andrew McCabe and comprised other notable names such as FBI agent Peter Strzok, FBI lawyer Lisa Page, and FBI general counsel James Baker.
The FBI established the counterintelligence investigation into alleged Russia collusion with the Trump campaign on July 31, 2016. Comey initially refused to say whether the FBI was investigating possible connections between members of the Trump campaign and Russia. He would continue to refuse to provide answers until March 20, 2017, when he disclosed the existence of the FBI investigation duringcongressional testimony.
Comey also testified that he did not provide notification to the Gang of Eight until early March 2017—less than one month earlier. This admission was in stark contrast to actions taken by Brennan, who had notified members of the Gang of Eight individually during August and September 2016. It's likely that Brennan never informed Comey that he had briefed the Gang of Eight in 2016. Comey did note that the DOJ "had been aware" of the investigation all along.Former FBI Director James Comey on June 8, 2017. Comey opened the counterintelligence investigation into Trump on the urging of CIA Director John Brennan. (Chip Somodevilla/Getty Images)
Following Comey's firing on May 9, 2017, the FBI's investigation was transferred to special counsel Robert Mueller. The Mueller investigation remains ongoing.
The FBI's formal involvement with the Steele dossier began on July 5, 2016, when Mike Gaeta, an FBI agent and assistant legal attaché at the US Embassy in Rome, was dispatched to visit former MI6 spy Christopher Steele in London. Gaeta would return from this meeting with a copy of Steele's first memo. This memo was given to Victoria Nuland at the State Department, who passed it along to the FBI.
Gaeta, who also headed the FBI's Eurasian Organized Crime unit, had known Steele since at least 2010, when Steele had provided assistance to the FBI's investigation into the FIFA corruption scandal.
Prior to the London meeting, Gaeta may also have met on a less formal basis with Steele several weeks earlier. "In June, Steele flew to Rome to brief the FBI contact with whom he had cooperated over FIFA," The Guardian reported. "His information started to reach the bureau in Washington."
It's worth noting that there was no "dossier" until it was fully compiled in December 2016. There was only a sequence of documents from Steele—documents that were passed on individually—as they were created. Therefore, from the FBI's legal perspective, they didn't use the dossier. They used individual documents.
For the next month and a half, there appeared to be little contact between Steele and the FBI. However, the FBI's interest in the dossier suddenly accelerated in late August 2016, when the bureauasked Steele "for all information in his possession and for him to explain how the material had been gathered and to identify his sources."
In September 2016, Steele traveled back to Rome to meet with the FBI's Eurasian squad once again. It's likely that the meeting included several other FBI officials as well. According to a House Intelligence Committee minority memo, Steele's reporting reached the FBI counterintelligence team in mid-September 2016—the same time as Steele's September trip to Rome.
The reason for the FBI's renewed interest had to do with an adviser to the Trump campaign—Carter Page—who had been in contact with Stefan Halper, a CIA and FBI source, since July 2016. Halper arranged to meet with Page for the first time on July 11, 2016, at a Cambridge symposium, just three days after Page took a trip to Moscow. Speakers at the symposium included Madeleine Albright, Vin Webber, and Sir Richard Dearlove, the former head of MI6.
Page was now the FBI's chosen target for a FISA warrant that would be obtained on Oct. 21, 2016. The Steele dossier would be the primary evidence used in obtaining the FISA warrant, which would be renewed three separate times, including after Trump took office, finally expiring in September 2017.Former volunteer Trump campaign adviser Carter Page on Nov. 2, 2017. The FBI obtained a retroactive FISA spy warrant on Page. (Mark Wilson/Getty Images)
After being in contact with Page for 14 months, Halper stopped contact exactly as the final FISA warrant on Page expired. Page, who has steadfastly maintained his innocence, was never charged with any crime by the FBI. Efforts for the declassification of the Page FISA application are currently ongoing through the DOJ's Office of the Inspector General.
Peter Strzok and Lisa Page
Peter Strzok and Lisa Page were two prominent members of the FBI's "insurance policy" group. Strzok, a senior FBI agent, was the deputy assistant director of FBI's Counterintelligence Division. Lisa Page, an FBI lawyer, served as special counsel to FBI Deputy Director Andrew McCabe.
Strzok was in charge of the investigation into Hillary Clinton's use of a private email server for government business. He helped FBI Director James Comey draft the statement exonerating Clinton and was personally responsible for changing specific wording within that statement that reduced Clinton's legal liability. Specifically, Strzok changed the words "grossly negligent," which could be a criminal offense, to "extremely careless."
Strzok also personally led the FBI's counterintelligence investigation into the alleged Trump–Russia collusion and signed the documents that opened the investigation on July 31, 2016. He was one of the FBI agents who interviewed Trump's national security adviser, Gen. Michael Flynn. Strzok met multiple times with DOJ official Bruce Ohr and received information from Steele at those meetings.
Following the firing of FBI Director James Comey, Strzok would join the team of special counsel Robert Mueller. Two months later, he was removed from that team after the DOJ inspector general discovered a lengthy series of texts between Strzok and Page that contained politically charged messages. Strzok would be fired from the FBI in August 2018.Then-FBI Deputy Assistant Director Peter Strzok on July 12, 2018. Strzok oversaw both the FBI's investigation into Hillary Clinton's use of a private email server and the counterintelligence investigation into Donald Trump's campaign. (Samira Bouaou/The Epoch Times)
Both Strzok and Page engaged in strategic leaking to the press. Page did so at the direction of McCabe, who directly authorized Page to share information with Wall Street Journal reporter Devlin Barrett. That information was used in an Oct. 30, 2016, article headlined "FBI in Internal Feud Over Hillary Clinton Probe." Page leaked to Barrett thinking she had been granted legal and official authorization to do so.
McCabe would later initially deny providing such authorization to the Office of Inspector General. Page, when confronted with McCabe's denials, produced texts refuting his statement. It was these texts that led to the inspector general uncovering the texts between Strzok and Page.
The two exchanged thousands of texts, some of them indicating surveillance activities, over a two-year period. Texts sent between Aug. 21, 2015, and June 25, 2017, have been made public. The series comes to an end with a final text by Page telling Strzok, "Don't ever text me again."
On Aug. 8, 2016, Stzrok wrote that they would prevent candidate Trump from becoming president:
Page: "[Trump is] not ever going to become president, right? Right?!"

Strzok: "No. No he won't. We'll stop it."
On Aug. 15, 2016, Strzok sent a text referring to an "insurance policy":
"I want to believe the path you threw out for consideration in Andy's office—that there's no way [Trump] gets elected—but I'm afraid we can't take that risk. … It's like an insurance policy in the unlikely event you die before you're 40."
The "insurance policy" appears to have been the effort to legitimize the Trump–Russia collusion narrative so that an FBI investigation, led by McCabe, could continue unhindered.
Department of Justice
The Department of Justice, which comprises 60 agencies, was transformed during the Obama years. The department is forbidden by federal law from hiring employees based on political affiliation.
However, a series of investigative articles by PJ Media published during Eric Holder's tenure as attorney general revealed an unsettling pattern of ideological conformity among new hires at the DOJ: Only lawyers from the progressive left were hired. Not one single moderate or conservative lawyer made the cut. This is significant as the DOJ enjoys significant latitude in determining who will be subject to prosecution.
The DOJ's job in Spygate was to facilitate the legal side of surveillance while providing a protective layer of cover for all those involved. The department became a repository of information and provided a protective wall between the investigative efforts of the FBI and the legislative branch. Importantly, it also served as the firewall within the executive branch, serving as the insulating barrier between the FBI and Obama officials. The department had become legendary for its stonewalling tactics with Congress.DOJ Official Bruce Ohr on Aug. 28, 2018. Ohr passed on information from Christopher Steele to the FBI. (Samira Bouaou/The Epoch Times)
The DOJ, which was fully aware of the actions being taken by James Comey and the FBI, also became an active element acting against members of the Trump campaign. Deputy Attorney General Sally Yates, along with Mary McCord, the head of the DOJ's National Security Division, was actively involvedin efforts to remove Gen. Michael Flynn from his position as national security adviser to President Trump.
To this day, it remains unknown which individual was responsible for making public Flynn's call with the Russian ambassador. Flynn ultimately pleaded guilty to a process crime: lying to the FBI. There have been questions raised in Congress regarding the possible alteration of FD-302s, the written notes of Flynn's FBI interviews. Special counsel Robert Mueller has repeatedly deferred Flynn's sentencing hearing.
David Laufman, deputy assistant attorney general in charge of counterintelligence at the DOJ's National Security Division, played a key role in both the Clinton email server and Russia hacking investigations. Laufman is currently the attorney for Monica McLean, the long-time friend of Christine Blasey Ford, who recently accused Judge Brett Kavanaugh of sexually assaulting her while in high school. McLean was also employed by the FBI for 24 years.
Bruce Ohr was a significant DOJ official who played a key role in Spygate. Ohr held two important positions at the DOJ: associate deputy attorney general, and director of the Organized Crime Drug Enforcement Task Force. As associate deputy attorney general, Ohr was just four offices away from then-Deputy Attorney General Sally Yates, and he reported directly to her. As director of the task force, he was in charge of a program described as "the centerpiece of the attorney general's drug strategy."
Ohr, one of the highest-ranking officials in the DOJ, was communicating on an ongoing basis with Steele, whom he had known since at least 2006, well into mid-2017. He is also married to Nellie Ohr,an expert on Russia and Eurasia who began working for Fusion GPS sometime in late 2015. Nellie Ohr likely played a significant role in the construction of the dossier.
According to testimony from FBI agent Peter Strzok, he and Ohr met at least five times during 2016 and 2017. Strzok was working directly with then-Deputy FBI Director Andrew McCabe.
Additionally, Ohr met with the FBI at least 12 times between late November 2016 and May 2017 for a series of interviews. These meetings could have been used to transmit information from Steele to the FBI. This came after the FBI had formally severed contact with Steele in late October or early November 2016.
John Carlin is another notable figure with the DOJ. Carlin was an assistant attorney general and the head of the DOJ's National Security Division until October 2016. His role will be discussed below in the section on FISA abuse.
The Battle Between Rosenstein and McCabe
Deputy FBI Director Andrew McCabe held a pivotal role in what has become known as "Spygate." He directed the activities of Peter Strzok and Lisa Page and was involved in all aspects of the Russia investigation. He was also mentioned in the infamous "insurance policy" text message.
McCabe was a major component of the insurance policy.
On April 26, 2017, Rosenstein found himself appointed as the new deputy attorney general. He was placed into a somewhat chaotic situation, as Attorney General Jeff Sessions had recused himself from the ongoing Russia investigation a little less than two months earlier, on March 2, 2017. This effectively meant that no one in the Trump administration had any oversight of the ongoing investigation being conducted by the FBI and the DOJ.
Additionally, the leadership of then-FBI Director James Comey was coming under increased scrutiny as the result of actions taken leading up to and following the election, particularly Comey's handling of the Clinton email investigation.
On May 9, 2017, Rosenstein wrote a memorandum recommending that Comey be fired. The subject of the memo was "Restoring Public Confidence in the FBI." Comey was fired that day.
McCabe was now the acting director of the FBI and was immediately under consideration for the permanent position.
On the same day Comey was fired, McCabe would lie during an interview with agents from the FBI's Inspection Division (INSD) regarding apparent leaks that were used in an Oct. 30, 2016, Wall Street Journal article, "FBI in Internal Feud Over Hillary Clinton Probe" by Devlin Barrett. This would later be disclosed in the inspector general report, "A Report of Investigation of Certain Allegations Relating to Former Deputy FBI Director Andrew McCabe."
At the time, nobody, including the INSD agents, knew that McCabe had lied, nor were the darker aspects of McCabe's role in Spygate fully known.
In late April or early May 2016, McCabe opened a federal criminal investigation on Sessions, regarding potential lack of candor before Congress in relation to Sessions's contacts with Russians. Sessions was unaware of the investigation.
Sessions would later be cleared of any wrongdoing by special counsel Robert Mueller.
On the morning of May 16, 2017, Rosenstein reportedly suggested to McCabe that he secretly record President Trump. This remark was reported in a New York Times article that was sourced from memos from the now-fired McCabe, along with testimony taken from former FBI general counsel James Baker, who relayed a conversation he had with McCabe about the occurrence. Rosenstein issued a statement denying the accusations.
The alleged comments by Rosenstein occurred at a meeting where McCabe was "pushing for the Justice Department to open an investigation into the president."
An unnamed participant at the meeting, in comments to The Washington Post, framed the conversation somewhat differently, noting Rosenstein responded sarcastically to McCabe, saying, "What do you want to do, Andy, wire the president?"
Later, on the same day that Rosenstein had his meetings with McCabe, President Trump met with Mueller, reportedly as an interview for the FBI director job.
On May 17, 2017, the day after President Trump's meeting with Mueller—and the day after Rosenstein's encounters with McCabe—Rosenstein appointed Mueller as special counsel.
The May 17 appointment of Mueller in effect shifted control of the Russia investigation from the FBI and McCabe to Mueller. Rosenstein would retain ultimate authority for the probe and any expansion of Mueller's investigation required authorization from Rosenstein.
Interestingly, without Comey's memo leaks, a special counsel might not have been appointed—the FBI, and possibly McCabe, would have remained in charge of the Russia investigation. McCabe was probably not going to become the permanent FBI director, but he was reportedly under consideration. Regardless, without Comey's leak, McCabe would have retained direct involvement and the FBI would have retained control.
On July 28, 2017, McCabe lied to Inspector General Michael Horowitz while under oath regarding authorization of the leaking to The Wall Street Journal. At this point, Horowitz knew McCabe was lying, but did not yet know of the May 9 INSD interview with McCabe.
On Aug. 2, 2017, Rosenstein secretly issued Mueller a revised memo on "the scope of investigation and definition of authority" that remains heavily redacted. The full purpose of this memo remains unknown. On this same day, Christopher Wray was named as the new FBI director.
Two days later, on Aug. 4, 2017, Sessions announced that the FBI had created a new leaks investigation unit. Rosenstein and Wray were tasked with overseeing all leak investigations.
That Aug. 2 memo from Rosenstein to Mueller may have been specifically designed to remove any residual FBI influence—specifically that of McCabe—from the Russia investigation. The appointment of Wray as FBI director helped cement this. McCabe was finally completely neutralized.
On March 16, 2018, McCabe was fired for lying under oath at least three different times and is currently the subject of a grand jury investigation.
State Department
The State Department, with its many contacts within foreign governments, became a conduit for the flow of information. The transfer of Christopher Steele's first dossier memo was personally facilitated by Victoria Nuland, the assistant secretary of state for European and Eurasian affairs. Nuland gave approval for FBI agent Michael Gaeta to travel to London to obtain the memo from Steele. The memo may have passed directly from her to FBI leadership. Secretary of State John Kerry was also given a copy.
Steele was already well-known within the State Department. Following Steele's involvement in the FIFA scandal investigation, he began to provide reports informally to the State Department. The reports were written for a "private client" but were "shared widely within the U.S. State Department, and sent up to Secretary of State John Kerry and Assistant Secretary of State Victoria Nuland, who was in charge of the U.S. response to Putin's annexation of Crimea and covert invasion of eastern Ukraine," the Guardian reported.State Department official Victoria Nuland on Nov. 4, 2015. Nuland passed on parts of the Steele dossier to the FBI. (Mark Wilson/Getty Images)
In July 2016, when the FBI wanted to send Gaeta to visit Steele in London, the bureau sought permission from the office of Nuland, who provided this version of events during a Feb. 4, 2018, appearance on CBS's "Face the Nation":
"In the middle of July, when [Steele] was doing this other work and became concerned, he passed two to four pages of short points of what he was finding and our immediate reaction to that was, this is not in our purview. This needs to go to the FBI if there is any concern here that one candidate or the election as a whole might be influenced by the Russian Federation. That's something for the FBI to investigate."
Steele also met with Jonathan Winer, a former deputy assistant secretary of state for international law enforcement and former special envoy for Libya. Steele and Winer had known each other since at least 2010. In an opinion article in The Washington Post, Winer wrote the following:
"In September 2016, Steele and I met in Washington and discussed the information now known as the 'dossier.' Steele's sources suggested that the Kremlin not only had been behind the hacking of the Democratic National Committee and the Hillary Clinton campaign but also had compromised Trump and developed ties with his associates and campaign."
In a strange turn of events, Winer also received a separate dossier, very similar to Steele's, from long-time Clinton confidant Sidney Blumenthal. This "second dossier" had been compiled by another longtime Clinton operative, former journalist Cody Shearer, and echoed claims made in the Steele dossier. Winer then met with Steele in late September 2016 and gave Steele a copy of the "second dossier." Steele went on to share this second dossier with the FBI, which may have used it to corroborate his dossier.State Department official Jonathan Winer. Winer passed on memos from Christopher Steele to Victoria Nuland. (State Department)
Other foreign officials also used conduits into the State Department. Alexander Downer, Australia's high commissioner to the UK, reportedly funneled his conversation with Trump campaign adviser George Papadopoulos—later used as a reason to open the FBI's counterintelligence investigation—directly to the U.S. Embassy in London.
"The Downer details landed with the embassy's then-chargé d'affaires, Elizabeth Dibble, who previously served as a principal deputy assistant secretary in Mrs. Clinton's State Department," The Wall Street Journal's Kimberley Strassel wrote in a May 31, 2018, article.
If true, this would mean that neither Australian intelligence nor the Australian government alerted the FBI to the Papadopoulos information. What happened with the Downer details, and to whom they were ultimately relayed, remains unknown.
Curiously, details surprisingly similar to the Papadopoulos–Downer conversation show up in the first memo written by Steele on June 20, 2016:
"A dossier of compromising information on Hillary Clinton has been collated by the Russian Intelligence Services over many years and mainly comprises bugged conversations she had on various visits to Russia and intercepted phone calls. … It has not yet been distributed abroad, including to Trump."
Clinton Campaign and the DNC
The Clinton campaign and the Democratic National Committee both occupied a unique position. They had the most to gain but they also had the most to lose. And they stood willing and ready to do whatever was necessary to win. Hillary Clinton's campaign manager, Robby Mook, is credited with being the first to raise the specter of candidate Donald Trump's alleged collusion with Russia.
The entire Clinton campaign willfully promoted the narrative of Russia–Trump collusion despite the uncomfortable fact that they were the ones who had engaged the services of Fusion GPS and Christopher Steele through their law firm Perkins Coie. Information flowed from the campaign—sometimes through Perkins Coie, other times through affiliates—ultimately making its way into the media and sometimes to the FBI. Information from the Clinton campaign may also have ended up in the Steele dossier.
Jennifer Palmieri, the communications director for the Clinton campaign, in tandem with Jake Sullivan, the senior policy adviser to the campaign, took the lead in briefing the press on the Trump–Russia collusion story.Jennifer Palmieri, communications director for Hillary Clinton's presidential run, on Oct. 28, 2016. Palmieri helped promote the Russia-collusion narrative. (Justin Sullivan/Getty Images)
Another example of this behavior can be seen from an instance when Perkins Coie lawyer Michael Sussmann leaked information from Steele and Fusion GPS to Franklin Foer of Slate magazine. This event is described in the House Intelligence Committee's final report on Russian active measures, in footnote 43 on page 57. Foer then published the article "Was a Trump Server Communicating With Russia?" on Oct. 31, 2016. The article concerns allegations regarding a server in the Trump Tower.
The Slate article managed to attract the immediate attention of Clinton, who posted a tweet on the same day the article was published:
"Computer scientists have apparently uncovered a covert server linking the Trump Organization to a Russian-based bank."
Attached to her tweet was a statement from Sullivan:
"This could be the most direct link yet between Donald Trump and Moscow. Computer scientists have apparently uncovered a covert server linking the Trump Organization to a Russian-based bank.

"This secret hotline may be the key to unlocking the mystery of Trump's ties to Russia. It certainly seems the Trump Organization felt it had something to hide, given that it apparently took steps to conceal the link when it was discovered by journalists."
These statements, which were later proven to be incorrect, are all the more disturbing with the hindsight knowledge that it was a senior Clinton/DNC lawyer who helped plant the story. And given the prepared statement by Sullivan, the Clinton campaign knew this.
This type of behavior would be engaged in repeatedly—damning leaks leading to media stories, followed by ready attacks from the Clinton campaign.
Alexandra Chalupa is a Ukrainian-American operative who was consulting for the Democratic National Committee. Chalupa met with top officials in the Ukrainian Embassy in Washington in an effort to expose ties between Trump, Paul Manafort, and Russia. Chalupa began investigating Manafort in 2014. In late 2015, Chalupa expanded her opposition research on Manafort to include Trump's ties to Russia. In January 2016, Chalupa shared her information with a senior DNC official.
Chalupa's meetings with DNC and Ukrainian officials would continue. On April 26, 2016, investigative reporter Michael Isikoff published a story on Yahoo News about Manafort's business dealings with Russian oligarch Oleg Deripaska. It was later learned from a DNC email leaked by Wikileaks that Chalupa had been working with Isikoff—the same journalist Christopher Steele leaked to in September 2016. Manafort would later be indicted for Foreign Agents Registration Act violations that occurred during the Obama administration.
Perkins Coie
International law firm Perkins Coie served as the legal arm for both the Clinton campaign and the DNC. Ties to Perkins Coie extended beyond the DNC into the Obama White House.
Bob Bauer, a partner at the law firm and founder of its political law practice, served as White House counsel to President Barack Obama throughout 2010 and 2011. Bauer was also general counsel to Obama's campaign organization, Obama for America, in 2008 and 2012.
Perkins Coie partners Marc Elias and Michael Sussmann each played critical roles and were the ones who hired Fusion GPS and Steele. Sussmann personally handled the alleged hack of the DNC server. He also transmitted information, likely from Steele and Fusion GPS, to James Baker, then-chief counsel at the FBI, and to several members of the press.Perkins Coie partner Michael Sussmann. Sussmann transmitted information to FBI chief counsel James Baker and several journalists. (Courtesy Perkins Coie)
According to a letter dated Oct. 24, 2017, written by Matthew Gehringer, general counsel at Perkins Coie, the firm was approached by Fusion GPS founder Glenn Simpson in early March 2016 regarding the possibility of hiring Fusion GPS to continue opposition research into the Trump campaign. Simpson's overtures were successful, and in April 2016, Perkins Coie hired Fusion GPS on behalf of the DNC.
Sometime in April or May 2016, Fusion GPS hired Christopher Steele. During this same period, Fusion also reportedly hired Nellie Ohr, the wife of Associate Deputy Attorney General Bruce Ohr. Steele would complete his first memo on June 20, 2016, and send it to Fusion via enciphered mail.
Perkins Coie appears to have also been acting as a conduit between the DNC and the FBI. Documentssuggest that Sussmann was feeding information to FBI general counsel James Baker and at least one journalist ahead of the FBI's application for a FISA warrant on the Trump campaign.
The information provided by Sussmann may have been used by the FBI as "corroborating information."
Obama Administration
The Obama administration provided a simultaneous layer of protection and facilitation for the entire effort. One example is provided by Section 2.3 of Executive Order 12333, also known as Obama'sdata-sharing order. With the passage of the order, agencies and individuals were able to ask the NSA for access to specific surveillance simply by claiming the intercepts contained relevant information that was useful to a particular mission.
Section 2.3 had been expected to be finalized by early to mid-2016. Instead, Director of National Intelligence James Clapper didn't sign off on Section 2.3 until Dec. 15, 2016. The order was finalized when Attorney General Loretta Lynch signed it on Jan. 3, 2017.
The reason for the delay could relate to the fact that while the executive order made it easier to share intelligence between agencies, it also limited certain types of information from going to the White House.
An example of this was provided by Evelyn Farkas during a March 2, 2017, MSNBC interview, where she detailed how the Obama administration gathered and disseminated intelligence on the Trump team:
"I was urging my former colleagues and, frankly speaking, the people on the Hill … 'Get as much information as you can. Get as much intelligence as you can before President Obama leaves the administration.'

"The Trump folks, if they found out how we knew what we knew about the Trump staff's dealing with Russians, [they] would try to compromise those sources and methods, meaning we would no longer have access to that intelligence. … That's why you have the leaking."
Deputy Assistant Secretary of Defense for Russia/Ukraine/Eurasia Evelyn Farkas on May 6, 2014. (Alex Wong/Getty Images)
Many of the Obama administration's efforts appear to have been structural in nature, such as establishing new procedures or creating impediments to oversight that enabled much of the surveillance abuse to occur.
DOJ Inspector General Michael Horowitz was appointed by Obama in 2011. From the very start, he found his duties throttled by the attorney general's office. According to congressional testimony by Horowitz:
"We got access to information up to 2010 in all of these categories. No law changed in 2010. No policy changed. … It was simply a decision by the General Counsel's Office in 2010 that they viewed, now, the law differently. And as a result, they weren't going to give us that information."
These new restrictions were put in place by Attorney General Eric Holder and Deputy Attorney General James Cole.
On Aug. 5, 2014, Horowitz and other inspectors general sent a letter to Congress asking for unimpeded access to all records. Deputy Attorney General Sally Yates responded on July 20, 2015, with a 58-page memorandum. The memo specifically denied the inspector general access to any information collected under Title III—including intercepted communications and national security letters.
The New York Times recently disclosed that national security letters were used in the surveillance of the Trump campaign.
At other times, the Obama administration's efforts were more direct. The Intelligence Community assessment was released internally on Jan. 5, 2017. On this same day, Obama held an undisclosed White House meeting to discuss the dossier with national security adviser Susan Rice, FBI Director James Comey, and Yates. Rice would later send herself an email documenting the meeting.
The following day, Brennan, Clapper, and Comey attached a written summary of the Steele dossier to the classified briefing they gave Obama. Comey then met with President-elect Trump to inform him of the dossier. This meeting took place just hours after Comey, Brennan, and Clapper formally briefed Obama on both the Intelligence Community assessment and the Steele dossier.
Comey would only inform Trump of the "salacious" details contained within the dossier. He laterexplained on CNN in an April 2018 interview why:
"Because that was the part that the leaders of the Intelligence Community agreed he needed to be told about."
Shortly after Comey's meeting with Trump, both the Trump–Comey meeting and the existence of the dossier were leaked to CNN. The significance of the meeting was material, as Comey noted in a Jan. 7 memo he wrote:
"Media like CNN had them and were looking for a news hook. I said it was important that we not give them the excuse to write that the FBI has the material."
Director of National Intelligence James Clapper on Nov. 17, 2016. Clapper leaked information to CNN, after which he publicly condemned the leaks. (Alex Wong/Getty Images)
The media had widely dismissed the dossier as unsubstantiated and, therefore, unreportable. It was only after learning that Comey briefed Trump that CNN reported on the dossier. It was later revealedthat DNI James Clapper personally leaked Comey's meeting with Trump to CNN.
The Obama administration also directly participated in a series of intelligence unmaskings, the process whereby a U.S. citizen's identity is revealed from collected surveillance. U.S. Ambassador to the U.N. Samantha Power reportedly engaged in hundreds of unmasking requests. Rice has admitted to doing the same.
The Obama administration engaged in the ultimately successful effort to oust Trump's newly appointed national security adviser, Gen. Michael Flynn. Yates, along with Mary McCord, head of the DOJ's National Security Division, led that effort.
Executive Order 13762
President Barack Obama issued a last-minute executive order on Jan. 13, 2017, that altered the line of succession within the DOJ. The action was not done in consultation with the incoming Trump administration.
Acting Attorney General Sally Yates was fired on Jan. 30, 2017, by a newly inaugurated President Trump for refusing to uphold the president's executive order limiting travel from certain terror-prone countries. Yates was initially supposed to serve in her position until Jeff Sessions was confirmed as attorney general.
Obama's executive order placed the U.S. attorney for the District of Columbia next in line behind the department's senior leadership. The attorney at the time was Channing Phillips.
Phillips was first hired by former Attorney General Eric Holder in 1994 for a position in the D.C. U.S. attorney's office. Phillips, after serving as a senior adviser to Holder, stayed on after he was replaced by Attorney General Loretta Lynch.
It appears the Obama administration was hoping the Russia investigation would default to Channing in the event Sessions was forced to recuse himself from the investigation. Sessions, whose confirmation hearings began three days before the order, was already coming under intense scrutiny.
The implementation of the order may also tie into Yates's efforts to remove Gen. Michael Flynn over his call with the Russian ambassador.
Trump ignored the succession order, as he is legally allowed to do, and instead appointed Dana Boente, the U.S. attorney for the Eastern District of Virginia, as acting attorney general on Jan. 30, 2017, the same day Yates was fired.
Trump issued a new executive order on Feb. 9, 2017, the same day Sessions was sworn in, reversing Obama's prior order.
On March 10, 2017, Trump fired 46 Obama-era U.S. attorneys, including Preet Bharara, the U.S. attorney in Manhattan. These firings appear to have been unexpected.
Media
In some respects, the media has played the most disingenuous of roles. Areas of investigation that historically would have proven irresistible to reporters of the past have been steadfastly ignored. False narratives have been all-too-willingly promoted and facts ignored. Fusion GPS personally made aseries of payments to several as-of-yet-unnamed reporters.
The majority of the mainstream media has represented positions of the DNC and the Clinton campaign.
Steele met with members of certain media with relative frequency. In September 2016, he met with a number of U.S. journalists for "The New York Times, the Washington Post, Yahoo! News, the New Yorker and CNN," according to The Guardian. It was during this period that Steele met with Michael Isikoff of Yahoo News.
In mid-October 2016, Steele returned to New York and met with reporters again. Toward the end of October, Steele spoke via Skype with Mother Jones reporter David Corn.
Leaking, including felony leaking of classified information, has been widespread. The Carter Page FISA warrant—likely the unredacted version—has been in the possession of The Washington Post and The New York Times since March 2017. Traditionally, the intelligence community leaked to The Washington Post while the DOJ leaked to sources within The New York Times. This was a historical pattern that stood until this election. The leaking became so widespread, even this tradition was broken.
On April 3, 2017, BuzzFeed reporter Ali Watkins wrote the article "A Former Trump Adviser Met With a Russian Spy." In the article, she identified "Male-1," referred to in court documents relating to the case of Russian spy Evgeny Buryakov, as Trump campaign adviser Carter Page, who had provided the FBI with assistance in the case. Just over a week later, on April 11, 2017, a Washington Post article, "FBI Obtained FISA Warrant to Monitor Former Trump Adviser Carter Page," confirmed the existence of the October 2016 Page FISA warrant.
The information contained within both articles likely came via felony leaks from James Wolfe, former director of security for the Senate Select Committee on Intelligence, who was arrested on June 7, 2018, and charged with one count of lying to the FBI. Wolfe's indictment alleges that he was leaking classified information to multiple reporters over an extended period of time.Reporter Ali Watkins likely received the undredacted FISA application on Carter Page from James Wolfe.
It appears probable that Wolfe leaked unredacted copies of the Page FISA application.
According to the indictment, Wolfe exchanged 82 text messages with Watkins on March 17, 2017. That same evening they engaged in a 28-minute phone call.
The original Page FISA application is 83 pages long, including one final signatory page.
In the public version of the application, there are 37 fully redacted pages. In addition to that, several other pages have redactions for all but the header. There are only two pages in the entire document that contain no redactions.
Why would Wolfe bother to send 37 pages of complete redactions? It seems more than plausible that Wolfe took pictures of the original unredacted FISA application and sent them by text to Watkins.
House Intelligence Committee Chairman Devin Nunes has repeatedly stated that evidence within the FISA application shows the counterintelligence agencies were abused by the Obama administration. Most of the mainstream media has known this.
Despite this, most major news organizations for over two years have promoted the Russia-collusion narrative. Despite ample evidence having come out to the contrary, they have not admitted they were wrong, likely because doing so would mean they would have to admit their complicity.
Foreign Intelligence
UK and Australian intelligence agencies also played meaningful roles during the 2016 presidential election.
Britain's GCHQ was involved in collecting information regarding then-candidate Trump and transmitting it to the United States. In the summer of 2016, Robert Hannigan, the head of GCHQ, flew from London to meet personally with then-CIA Director John Brennan, The Guardian reported.Former GCHQ head Robert Hannigan in this file photo. Hannigan transmitted information regarding Donald Trump to John Brennan in the summer of 2016. (Romeo Gacad/AFP/Getty Images)
Hannigan's meeting was noteworthy because Brennan wasn't Hannigan's counterpart. That position belonged to NSA Director Mike Rogers. In the following year, Hannigan abruptly announced his retirement on Jan. 23, 2017—three days after Trump's inauguration.
As GCHQ was gathering intelligence, low-level Trump campaign foreign-policy adviser George Papadopoulos appears to have been targeted after a series of highly coincidental meetings. Maltese professor Josef Mifsud, Australian diplomat Alexander Downer, FBI informant Stefan Halper, and officials from the UK's Foreign and Commonwealth Office (FCO) all crossed paths with Papadopoulos—some repeatedly so.
Christopher Steele, who authored the dossier on Trump, was an MI6 agent while the agency was headed by Sir Richard Dearlove. Steele retains close ties with Dearlove.
Dearlove has ties to most of the parties mentioned. It was he who advised Steele and his business partner, Chris Burrows, to work with a top British government official to pass along information to the FBI in the fall of 2016. He also was a speaker at the July 2016 Cambridge symposium that Halper invited Carter Page to attend.
Dearlove knows Halper through their mutual association at the Cambridge Intelligence Seminar. Dearlove also knows Sir Iain Lobban, a former head of GCHQ, who is an advisory board member at British strategic intelligence and advisory firm Hakluyt, which was founded by former MI6 members and retains close ties to UK intelligence services.
Halper has historical connections to Hakluyt through Jonathan Clarke, with whom he has co-authoredtwo books.
Downer, who met Papadopoulos in a May 2016 meeting established through a chain of two intermediaries, served on the advisory board of Hakluyt from 2008 to 2014. He reportedly still maintains contact with Hakluyt officials. Information from his meeting with Papadopoulos was later used by the FBI to establish the bureau's counterintelligence investigation into Trump–Russia collusion. Downer has changed his version of events multiple times.
The Steele dossier was fed into U.S. channels through several different sources. One such source was Sir Andrew Wood, the former British ambassador to Russia, who had been briefed about the dossier by Steele. Wood later relayed information regarding the dossier to Sen. John McCain, who dispatched David Kramer, a fellow at the McCain Institute, to London to meet with Steele in November 2016. McCain would later admit in a Jan. 11, 2017, statement that he had personally passed on the dossier to then-FBI Director James Comey.
Trump, after issuing an order for the declassification of documents and text messages related to the Russia-collusion investigations—including parts of the Carter Page FISA warrant application—received phone calls from two U.S. allies saying, "Please, can we talk." Those "allies" were almost certainly the UK and Australia.
In a Twitter post, Trump wrote that the "key Allies called to ask not to release" the documents.
Questions to be asked are why is it that two of our allies would find themselves so opposed to the release of these classified documents that a coordinated plea would be made directly to the president? And why would these same allies have even the slightest idea of what was contained in these classified U.S. documents?
Britain and Australia appear to know full well what those documents contain, and their attempt to prevent their public release appears to be because they don't want their role in events surrounding the 2016 presidential election to be made public.
Fusion GPS/Orbis/Christopher Steele
Glenn Simpson, a former Wall Street Journal reporter, is co-founder of Fusion GPS, along with Peter Fritsch and Tom Catan. Fusion was hired by the DNC and the Clinton campaign through law firm Perkins Coie to produce and disseminate the Steele dossier used against Trump. The dossier would later be the primary evidence used to obtain a FISA warrant on Carter Page on Oct. 21, 2016.Glenn Simpson, co-founder of Fusion GPS. The company was hired by the Clinton campaign and the DNC–through law firm Perkins Coie–to produce the dossier on Trump.
Christopher Steele, who retains close ties to UK intelligence, worked for MI6 from 1987 until his retirement in 2009, when he and his partner, Chris Burrows, founded Orbis Intelligence. Steelemaintains contact with British intelligence, Sir Richard Dearlove, and UK intelligence firm Hakluyt.
Steele appears to have been represented by lawyer Adam Waldman, who also represented Russian oligarch Oleg Deripaska. We know this from texts sent by Waldman. On April 10, 2017, Waldman sent this to Sen. Mark Warner:
"Hi. Steele: would like to get a bi partisan letter from the committee; Assange: I convinced him to make serious and important concessions and am discussing those w DOJ; Deripaska: willing to testify to congress but interested in state of play w Manafort. I will be with him next tuesday for a week."
Steele also appears to have lobbied on behalf of Deripaska, who was discussed in emails between Bruce Ohr and Steele that were recently disclosed by the Washington Examiner:
"Steele said he was 'circulating some recent sensitive Orbis reporting' on Deripaska that suggested Deripaska was not a 'tool' of the Kremlin. Steele said he would send the reporting to a name that is redacted in the email."
Fusion GPS was also employed by Russian lawyer Natalia Veselnitskaya in a previous case. Veselnitskaya was involved in litigation pitting Russian firm Prevezon Holdings against British-American financier William Browder. Veselnitskaya hired U.S. law firm BakerHostetler, who, in turn, hired Fusion GPS to dig up dirt on Browder. Veselnitskaya was one of the participants at the June 2016 Trump Tower meeting, at which she discussed the Magnitsky Act.
Fox News reported on Nov. 9, 2017, that Simpson met with Veselnitskaya immediately before and after the Trump Tower meeting.
A declassified top-secret Foreign Intelligence Surveillance Court report released on April 26, 2017, revealed that government agencies, including the FBI, CIA, and NSA, had improperly accessed Americans' communications. The FBI specifically provided outside contractors with access to raw surveillance data on American citizens without proper oversight.
Communications and other data of members of the Trump campaign may have been accessed in this way.
Nellie Ohr, the wife of high-ranking DOJ official Bruce Ohr, was hired by Fusion GPS to work on the dossier on Trump.
Bruce and Nellie Ohr have known Simpson since at least 2010 and have known Steele since at least 2006. The Ohrs and Simpson worked together on a DOJ report in 2010. In that report, Nellie Ohr's biography lists her as working for Open Source Works, which is part of the CIA. Simpson met with Bruce Ohr before and after the 2016 election.
Bruce Ohr had been in contact repeatedly with Steele during the 2016 presidential campaign—while Steele was constructing his dossier. Ohr later actively shared information he received from Steele with the FBI, after the agency had terminated Steele as a source. Interactions between Ohr and Steele stretched for months into the first year of Trump's presidency and were documented in a number of FD-302s—memos that summarize interviews with him by the FBI.
Spy Traps
In an effort to put forth evidence of collusion between the Trump campaign and Russia, it appears that several different spy traps were set, with varying degrees of success. Many of these efforts appear to center around Trump campaign adviser George Papadopoulos and involve London-based professor Joseph Mifsud, who has ties to Western intelligence, particularly in the UK.
Papadopoulos and Mifsud both worked at the London Centre of International Law Practice (LCILP). Mifsud appears to have joined LCILP around November 2015. Papadopoulos reportedly joined LCILP sometime in late February 2016 after leaving Ben Carson's presidential campaign. However, somereports indicate Papadopoulos joined LCILP in November or December of 2015. Mifsud and Papadopoulos reportedly never crossed paths until March 14, 2016, in Italy.
Mifsud introduced Papadopoulos to several Russians, including Olga Polonskaya, whom Mifsud introduced as "Putin's niece," and Ivan Timofeev, an official at a state-sponsored think tank called the Russian International Affairs Council. Both Papadopoulos and Mifsud were interviewed by the FBI. Papadopoulos was ultimately charged with a process crime and was recently sentenced to 14 days in prison for lying to the FBI. Mifsud was never charged by the FBI.
Throughout this period, Papadopoulos continuously pushed for meetings between Trump campaign officials and Russian contacts but was ultimately unsuccessful in establishing any meetings.
Papadopoulos met with Australian diplomat Alexander Downer on May 10, 2016. The Papadopoulos–Downer meeting has been portrayed as a chance encounter in a bar. That does not appear to be the case.
Papadopoulos was introduced to Downer through a chain of two intermediaries who said Downer wanted to meet with Papadopoulos. Another individual happened to be in London at exactly the same time: the FBI's head of counterintelligence, Bill Priestap. The purpose of Priestap's visit remains unknown.
The Papadopoulos–Downer meeting was later used to establish the FBI's counterintelligence investigation into Trump–Russia collusion. It was repeatedly reported that Papadopoulos told Downer that Russia had Hillary Clinton's emails. This is incorrect.Foreign policy adviser to the Trump campaign was approached by several individuals with ties to UK and U.S. intelligence agencies. (Mandel Ngan/AFP/Getty Images)
According to Downer, Papadopoulos at some point mentioned the Russians had damaging information on Hillary Clinton.
"During that conversation, he [Papadopoulos] mentioned the Russians might use material that they have on Hillary Clinton in the lead-up to the election, which may be damaging,'' Downer told The Australian about the Papadopoulos meeting in an April 2018 article. "He didn't say dirt, he said material that could be damaging to her. No, he said it would be damaging. He didn't say what it was."
Downer, while serving as Australia's foreign minister, was responsible for one of the largest foreign donations to the Clinton Foundation: $25 million from the Australian government.
Unconfirmed media reports, including a Jan. 12, 2017, BBC article, have suggested that the FBI attempted to obtain two FISA warrants in June and July 2016 that were denied by the FISA court. It's likely that Papadopoulos was an intended target of these failed FISAs.
Interestingly, there is no mention of Papadopoulos in the Steele dossier. Paul Manafort, Carter Page, former Trump lawyer Michael Cohen, Gen. Michael Flynn, and former Trump campaign manager Corey Lewandowski are all listed in the Steele dossier.
Papadopoulos may have started out assisting the FBI or CIA and later discovered that he was being set up for surveillance himself.
After failing to obtain a spy warrant on the Trump campaign using Papadopoulos, the FBI set its sights on campaign volunteer Carter Page. By this time, the counterintelligence investigation was in the process of being established, and we know now that it was formalized with no official intelligence. The FBI needed some sort of legal cover. They needed a retroactive warrant. And they got one on Oct. 21, 2016. The Page FISA warrant would be renewed three times and remain in force until September 2017.
Stefan Halper met with Page for the first time on July 11, 2016, at a Cambridge symposium, just three days after Page's July 2016 Moscow trip. As noted previously, former MI6 head Sir Richard Dearlove was a speaker at the symposium. Halper and Dearlove have known each other for years and maintain several mutual associations.
Page was already known to the FBI. The Page FISA warrant application references the Buryakov spy case and an FBI interview with Page. Current information suggests there was only one meetingbetween Page and the FBI in 2016. It happened on March 2, 2016. It was in relation to Victor Podobnyy, who was named in the Buryakov case.
Page, who cooperated with the FBI on the case, almost certainly was providing testimony or details against Podobnyy. Page had been contacted by Podobnyy in 2013 and had previously provided information to the FBI. Buryakov pleaded guilty on March 11, 2016—nine days after Page met with the FBI on the case—and was sentenced to 30 months in prison on May 25, 2016. On April 5, 2017, Buryakov was granted early release and was deported to Russia.FBI informant Stefan Halper approached Trump campaign advisers George Papadopoulos and Carter Page.
House Intelligence Committee Chairman Devin Nunes said in August that exculpatory evidence on Page exists that wasn't included by the DOJ and the FBI in the FISA application and subsequent renewals. The exculpatory evidence likely relates specifically to Page's role in the Buryakov case.
If the FBI failed to disclose Page's cooperation with the bureau or materially misrepresented his involvement in its application to the FISA Court, it means that the FBI's Woods procedures, which govern FISA applications, were violated.
Page has not been arrested or charged with any crime related to the investigation.
FISA Abuse
Admiral Mike Rogers, while director of the NSA, was personally responsible for uncovering an unprecedented level of FISA abuse that would later be documented in a 99-page unsealed FISA court ruling. As the FISA court noted in the April 26, 2017, ruling, the abuses had been occurring since at least November 2015:
"The FBI had disclosed raw FISA information, including but not limited to Section 702-acquired information, … to private contractors.

"Private contractors had access to raw FISA information on FBI storage systems.

"Contractors had access to raw FISA information that went well beyond what was necessary to respond to the FBI's requests."
The FISA Court report is particularly focused on the FBI:
"The Court is concerned about the FBI's apparent disregard of minimization rules and whether the FBI may be engaging in similar disclosures of raw Section 702 information that have not been reported."
The FISA Court disclosed that illegal NSA database searches were endemic. Private contractors, employed by the FBI, were given full access to the NSA database. Once in the contractors' possession, the data couldn't be traced.
In April 2016, after Rogers became aware of improper contractor access to raw FISA data on March 9, 2016, he directed the NSA's Office of Compliance to conduct a "fundamental baseline review of compliance associated with 702."
On April 18, 2016, Rogers shut down all outside contractor access to raw FISA information—specifically outside contractors working for the FBI.Then-NSA Director Adm. Mike Rogers on May 23, 2017. Rogers uncovered widespread abuse of FISA data by the FBI. (Saul Loeb/AFP/Getty Images)
DOJ National Security Division (NSD) head John Carlin filed the government's proposed 2016 Section 702 certifications on Sept. 26, 2016. Carlin knew the general status of compliance review by Rogers. The NSD was part of the review. Carlin failed to disclose a critical Jan. 7, 2016, report by the Office of the Inspector General and associated FISA abuse to the FISA Court in his 2016 certification. Carlin also failed to disclose Rogers's ongoing Section 702 compliance review.
The following day, on Sept. 27, 2016, Carlin announced his resignation, effective Oct. 15, 2016.
After receiving a briefing by the NSA compliance officer on Oct. 20, 2016, detailing numerous "about query" violations from the 702 NSA compliance audit, Rogers shut down all "about query" activity the next day and reported his findings to the DOJ. "About queries" are searches based on communications containing a reference "about" a surveillance target but that are not "to" or "from" the target.
On Oct. 21, 2016, the DOJ and the FBI sought and received a Title I FISA probable-cause order authorizing electronic surveillance on Carter Page from the FISA Court.
At this point, the FISA Court was still unaware of the Section 702 violations.
On Oct. 24, 2016, Rogers verbally informed the FISA Court of his findings. On Oct. 26, 2016, Rogers appeared formally before the FISA Court and presented the written findings of his audit.
The FISA Court had been unaware of the query violations until they were presented to the court by Rogers.
Carlin didn't disclose his knowledge of FISA abuse in the annual Section 702 certifications in order to avoid raising suspicions at the FISA Court ahead of receiving the Page FISA warrant.
The FBI and the NSD were literally racing against Rogers's investigation in order to obtain a FISA warrant on Carter Page.
While all this was transpiring, DNI James Clapper and Defense Secretary Ash Carter submitted arecommendation that Rogers be removed from his post as NSA director.
The move to fire Rogers, which ultimately failed, originated sometime in mid-October 2016—exactly when Rogers was preparing to present his findings to the FISA Court.
The Insurance Policy
Ever since the release of FBI text messages revealing the existence of an "insurance policy," the term has been the subject of wide speculation.
Some observers have suggested that the insurance policy was the FISA spy warrant used to monitor Trump campaign adviser Carter Page and, by extension, other members of the Trump campaign. This interpretation is too narrow and fails to capture the underlying meaning of the text.
The insurance policy was the actual process of establishing the Trump–Russia collusion narrative.
It encompassed actions undertaken in late 2016 and early 2017, including the leaking of the Steele dossier and James Clapper's leaks of James Comey's briefing to President Trump. The intent behind these actions was simple. The legitimization of the investigation into the Trump campaign.
The strategy involved the recusal of Trump officials with the intent that Andrew McCabe would end up running the investigation.
The Steele dossier, which was paid for by the Clinton presidential campaign and the Democratic National Committee, served as the foundation for the Russia narrative.
The intelligence community, led by CIA Director John Brennan and DNI James Clapper, used the dossier as a launching pad for creating their Intelligence Community assessment.
This report, which was presented to Obama in December 2016, despite NSA Director Mike Rogers having only moderate confidence in its assessment, became one of the core pieces of the narrative that Russia interfered with the 2016 elections.
Through intelligence community leaks, and in collusion with willing media outlets, the narrative that Russia helped Trump win the elections was aggressively pushed throughout 2017.
Spygate
Spygate represents the biggest political scandal in our nation's history. A sitting administration actively colluded with a political campaign to affect the outcome of a U.S. presidential election. Government agencies were weaponized and a complicit media spread intelligence community leaks as facts.
But a larger question remains: How long has the United States been subject to interference from the intelligence community and our political agencies? Was the 2016 presidential election a one-time aberration, or is this episode symptomatic of a larger pattern extending back decades?
The intensity, scale, and coordination suggest something greater than overzealous actions taken during a single election. They represent a unified reaction of the establishment to a threat posed by a true outsider—a reaction that has come to be known as Spygate.Read the whole story· · · · · · · · · · · · · · · · · · · · · · · · · · · · · · · · · · · · · · · · · · · · · · · ·Next Page of StoriesLoading…Page 6
1 Share
Top Stories – Google News1 Share
Mueller Rejects Flynn's Attempt to Portray Himself as Victim of the F.B.I. The New York Times
Michael Flynn had cooperated with the special counsel but in asking for leniency, he stoked an unfounded theory about potential evidence he did not lie to …View full coverage on Google News
1 Share
Video Player is loading.Current Time 0:00/Duration 3:52Loaded: 0%0:00Progress: 0%Stream Type LIVERemaining Time -3:52 1x
descriptions off, selected
captions settings, opens captions settings dialog
captions off, selected
English Captions
This is a modal window.
Beginning of dialog window. Escape will cancel and close the window.
End of dialog window.Current Time 0:00/Duration 0:00Loaded: 0%Progress: 0%Stream Type LIVERemaining Time -0:00 1x
This is a modal window. This modal can be closed by pressing the Escape key or activating the close button.Video Player is loading.Current Time 0:00/Duration 3:52Loaded: 0%0:00Progress: 0%Stream Type LIVERemaining Time -3:52 1x
descriptions off, selected
captions settings, opens captions settings dialog
captions off, selected
English Captions
This is a modal window.
Beginning of dialog window. Escape will cancel and close the window.
End of dialog window.
This is a modal window. This modal can be closed by pressing the Escape key or activating the close button.Current Time 0:02/Duration 0:30Loaded: 0%0:100:02Progress: 0%Stream Type LIVERemaining Time -0:28 1xYou Might LikeMichael Cohen Talks Payments Made to Help Trump Win 2016 ElectionNew Court Filings in the Mueller InvestigationEx-National Security Adviser Michael Flynn Asks to Be Spared From Prison in Russia Probe Case×By Ryan Teague BeckwithUpdated: December 14, 2018 10:17 PM ET
When Robert Mueller was appointed special counsel in 2017, he was given several subjects to investigate: Russian meddling in the election, any coordination between Russia and the Trump campaign and any other crimes arising from the investigation.
So far, he has delivered a lot of detail about the first and the last, but has not said much about any Trump coordination.
To Trump and his supporters, that has provided a vindication of sorts. Trump has repeatedly arguedthat guilty pleas and successful prosecutions from Mueller's team actually show that there was "no collusion." The special counsel's office has regularly declined to comment on its findings, but some of the details provided so far provide hints that there may be more to the story.
Still, understanding all of the findings in light of the dizzying array of charges and countercharges can be difficult. So we've pulled all of the most relevant legal findings together in one place.
Overall, they sketch a suggestive picture. According to the legal documents, Russia began a massive project to sow political discord in the United States, eventually deciding to support Trump and disparage Clinton in the 2016 election. As part of that project, the documents show, Russian nationals made repeated efforts to reach out to members of the Trump campaign which were met with interest, in part because Trump was pursuing a real estate deal in Moscow until the eve of the Republican convention.
On more minor notes, the court filings also show that Trump's longtime attorney, Michael Cohen, worked with the National Enquirer to keep two sex scandals out of the news; National Security Advisor Michael Flynn had an interesting discussion with the then-Russian ambassador about sanctions related to election meddling; and former campaign chairman Paul Manafort kept in touch with the Trump Administration even as he was being investigated.Paid Content
Click to learn moreSponsored by fujifilm.jp
The legal filings have also revealed a lot of other damning information, including unlawful personal dealings by Cohen, Flynn and Manafort and times in which various individuals under investigation lied to FBI agents or Congress. We have left these out of the story in order to make it easier to follow and focus on what appear to be the more central questions. At this point, who knows where Mueller is ultimately headed.
We have replaced some legal terms from the filings, such as "defendants," by people's actual names in brackets for clarity's sake. Several of the filings refer to "Individual-1," who is widely understood to be Trump, so we have replaced it with his name there too.
Russia's project to sow discord
Russian President Vladimir Putin attends an awards ceremony for Russian team members at the Winter Paralympic games in Sochi, Russia on March 17, 2014.Sasha Mordovets—Getty Images
The Internet Research Agency started in Russia in 2013
Source: Charging documents against Internet Research Agency et al, Feb. 16, 2018
The agency used social media to influence U.S. politics
Source: Charging documents against Internet Research Agency et al, Feb. 16, 2018
The goal was to make U.S. politics more divisive
Source: Charging documents against Internet Research Agency et al, Feb. 16, 2018
Staffers attacked Rubio, Cruz and Clinton, but supported Sanders and Trump
Source: Charging documents against Internet Research Agency et al, Feb. 16, 2018
They reached out to Trump campaign officials as 'Matt Skiber' and 'Josh Milton'
Source: Charging documents against Internet Research Agency et al, Feb. 16, 2018
George Papadopoulos' Russian connections
George Papadopoulos, a former foreign policy adviser to the Trump campaign, pleaded guilty to lying to federal agents@realdonaldtrump/twitter/reuters
George Papadopoulos was a Trump foreign policy advisor
Charging documents against George Papadopoulos, Oct. 5, 2017
Papadopoulos met with a professor with Russian connections
Charging documents against George Papadopoulos, Oct. 5, 2017
The professor introduced Papadopoulos to a supposed Putin niece
Charging documents against George Papadopoulos, Oct. 5, 2017
Papadopoulos tried to arrange a Trump-Putin meeting
Charging documents against George Papadopoulos, Oct. 5, 2017
The professor told Papadopoulos the Russians had 'dirt' on Clinton
Charging documents against George Papadopoulos, Oct. 5, 2017
Donald Trump's Moscow tower development
Michael Cohen, personal lawyer for President-elect Donald Trump, gets into an elevator at Trump Tower, Dec. 12, 2016 in New York City.Drew Angerer—Getty Images
Michael Cohen became Trump's lawyer in 2007
Source: Southern District of New York sentencing memo for Michael Cohen, Dec. 7, 2018
The Trump Organization pursued a real estate project in Moscow in 2015 and 2016
Source: Mueller sentencing memo for Michael Cohen, Dec. 7, 2018
A Russian reached out about setting up a meeting with Putin
Source: Mueller sentencing memo for Michael Cohen, Dec. 7, 2018
But Cohen already had a Russian contact
Source: Mueller sentencing memo for Michael Cohen, Dec. 7, 2018
Cohen talked with top Russian officials about the project
Source: Southern District of New York sentencing memo for Michael Cohen, Dec. 7, 2018
The Moscow project continued through June of 2016
Source: Southern District of New York sentencing memo for Michael Cohen, Dec. 7, 2018
Cohen looked into having Trump travel to Russia
Source: Southern District of New York sentencing memo for Michael Cohen, Dec. 7, 2018
Michael Cohen's work on sex scandals
Michael Cohen, President Donald Trump's personal attorney, on Apr. 13, 2018 in New York CityYana Paskova—Getty Images
Cohen began working for the Trump campaign in 2015
Source: Southern District of New York sentencing memo for Michael Cohen, Dec. 7, 2018.
He met with the National Enquirer about keeping sex scandals quiet
Source: Southern District of New York cooperation agreement, Sept. 20, 2018
Cohen kept Stormy Daniels and Karen McDougal stories out of the news
Source: Southern District of New York sentencing memo for Michael Cohen, Dec. 7, 2018
He promised to reimburse the Enquirer on the McDougal story
Source: Southern District of New York cooperation agreement, Sept. 20, 2018
Michael Flynn's Russian contacts
Michael Flynn in Feb. 2017.Carolyn Kaster—AP
After the election, President Obama sanctioned Russia over meddling
Source: Mueller charging document for Michael Flynn, Dec. 1, 2017
Flynn talked with the Russian ambassador about sanctions
Source: Mueller charging document for Michael Flynn, Dec. 1, 2017
Paul Manafort's contacts with the Trump Administration
In this July 19, 2016 file photo, Paul Manafort is seen at the Republican National Convention in Cleveland, Ohio.Tom Williams—CQ-Roll Call,Inc.
Manafort kept in touch with the Trump Administration
Source: Mueller request to find Manafort in breach of plea agreement, Dec. 7, 2018Read the whole story · · · · · · · · · · · · · · · · · ·
Trump Investigations Report1 Share
Here's What Robert Mueller Has Uncovered So Far, In His Own Words TIME
When Robert Mueller was appointed special counsel in 2017, he was given several subjects to investigate: Russian meddling in the election, any coordination …
"Trump Investigations" – Google News
1. Trump From Michael_Novakhov (198 Sites)1 Share
"The reality is everybody knows Trump can't talk without lying," says Van Jones on CNN.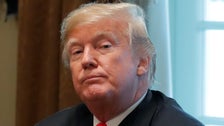 Donald Trump