Michael_Novakhov
shared this story
from Trump and Trumpism – Review Of News And Opinions.
---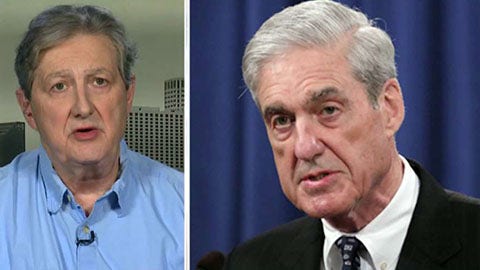 Trump Investigations News Review – Saved Stories – 25 – Saved Stories – None on RSS Dog
Saved Stories – None
Sen. John Kennedy on Mueller testimony, possible delay: 'The issue is as dead as fried chicken'
Jordan buckling under pressure of growing refugee crisis
Manta ray in distress helped by divers
The Week In Russia: Fire, Floods, Foul Language, And A Frightening Proposal
Five allegations of bullying and abuse at Westminster that shocked MPs
UK's Johnson says his comments about U.S. ambassador were misrepresented
Jeffrey Epstein has over the last decade sought to portray himself as a generous benefactor to children, giving to organizations including a youth orchestra, a baseball league and even a private girls' school a few blocks from his Manhattan mansion. http://apne.ws/T5by2Vr
Deutsche Welle: DW.com – Top Stories: Undocumented migrants occupy Paris Pantheon for right to remain
Trump considering replacing Dan Coats as intel chief, holding meetings to discuss possible replacements
Hungary's president OK's govt takeover of research
Newt Gingrich: If Dems keep doing these five things, Trump will have a landslide victory in 2020
Kuwait arrests Muslim Brotherhood members wanted in Egypt
Ilhan Omar takes shot at Trump after president's criticism
Swiss prosecutor probes plane maker over Saudi, UAE business
Former NHL great Jeremy Roenick drives ball off tee hanging out of caddie's mouth
Did the Trump bitcoin tweet affect bitcoin's price?
At Deutsche Bank, How Two Decades of Disarray Culminated in 'Bloody Sunday'
Trump's Iran Policy Hasn't Failed—Yet
Palmer Report: Trump's Labor Secretary Alexander Acosta sinks to a whole new low in the Jeffrey Epstein scandal
"Trump demands victory to be handed to him" – Google News: U.S. House panel weighs Mueller testimony delay to July 24 – Yahoo News
Live updates: Labor Secretary Alex Acosta is out – CNN
11:43 AM 7/11/2019 – Trump defends use of Deutsche Bank, says bank has been 'maligned' trumpandtrumpism.com/2019/07/11/114…
Trump attorneys to square off with Democrats in appeals case over financial records – ABC News – abcnews.go.com/Politics/trump… via @ABC
5:50 AM 7/12/2019 – House Speaker Nancy Pelosi has reportedly gotten the word out to Democrats: "No showboating or grandstanding during the hearings." (!) trumpandtrumpism.com/2019/07/12/550…
Judge Dabney L. Freidrich – Google Search google.com/search?q=Judge…