Before his death by poisoning, ex-KGB spy Alexander Litvinenko, recorded a tape.
In it, he claims that Russian President Vladimir Putin had a "good relationship" with one of the most notorious mobsters in the world, a Ukrainian man named Semion Mogilevich.
The Federal Bureau of Investigation believes that Mogilevich, one of the top 10 most wanted fugitives, has spent the last few decades trafficking drugs, trading nuclear material, and orchestrating contract murders and international prostitution.
Indicted in 2003 for countless fraud charges, Mogilevich now primarily lives in Moscow. His location allows him to maintain close ties to the Bratva, or The Brotherhood, aka the Russian mob.
The 'Boss Of Bosses'
A 5'6″ and a portly chain smoker, Mogilevich is known as "boss of bosses" in one of the biggest mafia states in the world.
Born in 1946 in Kiev, Ukraine, Mogilevich once acted as the key money laundering contact for the Solntsevskaya Bratva, a super-gang based in Moscow. He has since held over 100 front companies and bank accounts in 27 different countries, all to keep the cash flowing.
In 1998, the FBI released a report naming Mogilevich as the leader of an organization with about 250 members. Only in operation only four years, the group's main activities included arms dealing, trading nuclear material, prostitution, drug trafficking, oil deals, and money laundering.
Between 1993 and 1998, however, Mogilevich caught the FBI's attention when he allegedly participated in a $150 million scheme to defraud thousands of investors in a Canadian company, YBM Magnex, based just outside Philadelphia, which supposedly made magnets. With his economics degree and clever lies, Mogilevich forged documents for the Securities and Exchange Commission that raised the company's stock price nearly 2,000%.
When asked about YBM by BBC in 2007, Mogilevich replied: "Well if they found old-fashioned hanky panky [i.e., suspicious activity], it's up to them to prove it. Unfortunately, I don't have access to FBI files."
FBI
"What makes him so dangerous is that he operates without borders," said Special Agent Peter Kowenhoven, who has worked on Mogilevich's case since 1997. "Here's a guy who managed to defraud investors out of $150 million without ever stepping foot in the Philadelphia area."
In 1998, the Village Voice reported on hundreds of previously classified FBI and Israeli intelligence documents. They placed Mogilevich, also known as "Brainy Don," as the leader of the Red Mafia, a notorious Russian mob family infamous for its brutality. Based in Budapest, members held key posts in New York, Pennsylvania, Southern California, and even New Zealand.
"He's the most powerful mobster in the world," Monya Elison, one of Mogilevich's partners in a prostitution ring, told the Voice. He claimed he's Mogilevich's best friend.
Geopolitical Influence
Arguably one of Mogelivich's most concerning characteristics is his influence in Europe's energy sector. With only a $100,000 bounty on his head, he controls extensive natural gas pipelines in Russia and Eastern Europe.
Right now, Russia supplies about 30% of Europe's gas. Ironically, the country's largest pipeline to the rest of Europe shares a name with the mob — Bratstvo.
REUTERS
John Wood, a senior anti-money laundering consultant at IPSA International wrote an entire report on Mogelivich. According to his research, the Ukrainian-born Russian mobster had long planned his stake in Europe's gas.
In 1991, Mogilevich started meddling in the energy sector with Arbat International. For the next five years, the company served as his primary import-export petroleum company. Then, in 2002, an Israeli lawyer named Zeev Gordon, who represented Mogilevich for more than 20 years, created Eural Trans Gas (ETG), the main intermediary between Turkmenistan and Ukraine. Some reports show that Gordon registered the company in Ukrainian oligarch Dmitry Firtash's name.
After that, Russia's energy giant Gazprom and Ukraine's Centragas Holding AG teamed up to establish Swiss-registered RosUkrEnergo (RUE) to replace ETG. Firtash and Gazprom reportedly roughly split the ownership of RUE.
In 2010, however, then prime minister of Ukraine, Yulia Tymoshenko, said she had "documented proof that some powerful criminal structures are behind the RosUkrEnergo (RUE) company," according to WikiLeaks. Even before, the press had widely speculated about Mogilevich's ties to RUE.
Dmytro Firtash, one of Ukraine's richest men, (R) and Ukrainian President Viktor Yanukovich take part in an opening ceremony of a new complex for the production of sulfuric acid in Crimea region in April 2012.Reuters
Although Firtash has repeatedly denied having any close relationship with Mogilevich, he has admitted to asking permission from the mobster before conducting business in Ukraine as early as 1986, Reuters recently reported. At the request of the FBI, Firtash was arrested in Austria for suspicion of bribery and creating a criminal organization.
Mogilevich may even have a working relationship with Russian President Vladimir Putin, according to a published conversation between Leonid Derkach, the former chief of the Ukrainian security service, and former Ukrainian president Leonid Kuchma.
"He's [Mogilevich] on good terms with Putin," Derkach reportedly said. "He and Putin have been in contact since Putin was still in Leningrad."
A Free Man
In 2007, Mogelivich told BBC that his business was selling wheat and grain.
In 2008, however, Russian police arrested Mogelivich, using one of his many pseudonyms, Sergei Schneider, in connection with tax evasion for a cosmetics company, Arbat Prestige. Mogilevich ran that company with his partner, Vladimir Nekrosov. Three years later, the charges were dropped.
Considering the US doesn't have an extradition treaty with Russia, as long as Mogilevich stays within Putin's borders, the "boss of bosses" will likely remain a free man. He's believed to have Russian, Israeli, Ukrainian, and Greek passports.
Read the whole story
· · · · · · · ·
Subscribe to TPM Prime for a better reading experience, exclusive features and to support our reporters' award-winning journalism.
In recent weeks, Facebook has received the lion's share of attention when it comes to the social media component of Russia's interference in the U.S. election. But the service the President so frequently and famously uses hasn't received quite the same level of scrutiny yet—perhaps because it's much harder to nail down exactly what happened on Twitter during the 2016 campaign.
Much of the activity on Twitter is a morass of bot traffic, spam accounts mobbing hashtags and plain old harassment, so teasing out the Twitter component of a coordinated influence campaign that spanned multiple platforms is a seriously tall order. Sens. Mark Warner (D-VA) and Amy Klobuchar (D-MN) have proposed some of the first regulations that would specifically affect Twitter and Facebook; a Twitter spokesman told TPM that, regarding regulation, "we are open to discussing this with the FEC and Congress."
There are a few facts about Russian-linked activity on Twitter during the 2016 campaign we already know thanks to published reports, but there's much more that remains unclear. Answers to some of those unanswered questions could emerge from Twitter's closed-door meeting with the Senate Intelligence Committee on Wednesday.
Guccifer 2.0 and DCLeaks spread propaganda on Twitter
The primary arms of the Russian disinformation campaign operated on Twitter—in fact, you still can visit the Twitter pages for DCLeaks and Guccifer 2.0, two of the outlets for emails stolen from Democratic organizations and operatives.
Twitter has a laissez-faire attitude toward who can and can't use its network; short of distributing something illegal or advocating violence—and sometimes even then—users can do pretty much whatever they want with impunity. In this case, it appears to have given useful platforms to what the U.S. intelligence community says were fronts for a Russian intelligence service.
The Guccifer 2.0 and DCLeaks accounts haven't tweeted since January 2017 and December 2016, respectively.
Groups of synchronized, automated accounts promoted Trump in the interest of Russians
Russian intelligence also used networks of automated accounts, or social botnets, on Twitter, although it's hard to tell which were actually harnessed by the GRU and which were simply a function of Russia's burgeoning cybercrime industry. Much of the work that has been done tracking bot accounts is inductive, which has made the task of labeling bot accounts a perilous one. Plenty of amateur Trump-Russia sleuths have managed to look foolish for accusing run-of-the-mill conservative Twitter users of being Russian bots.
But some of the reasoning is convincing and comes from reliable sources. Cybersecurity researcher Brian Krebs, formerly a reporter for the Washington Post, noted that any time he criticized Putin, it mysteriously generated defensive tweets about Trump. He also observed that the service's like and retweet buttons were being used as part of a strategic offense.
Russian-linked accounts promoted fake news stories
Russian social botnets appear to have been used to promote a lot of far-right news hashtags, according to Hamilton 68, a program that tracks probable bots of Russian origin. This is in itself not especially unusual. Twitter charges to promote tweets and tags on its service, so an underhanded advertiser may feel the need to promote its work through a network of linked accounts that will get it the requisite number of likes and retweets.
But a January report from the Office of the Director of National Intelligence (DNI) in noted that Russian state-affiliated bloggers had prepared such a campaign for Clinton's victory. "Before he election, Russian diplomats had publicly denounced the US electoral process and were prepared to publicly call into question the validity of the results," the report's authors wrote. "Pro- Kremlin bloggers had prepared a Twitter campaign, #DemocracyRIP, on election night in anticipation of Secretary Clinton's victory, judging from their social media activity."
At other moments, Russian Twitter users glommed onto the far-right news of the day, including the conspiracy theory that murdered Democratic National Committee staffer Seth Rich had something to do with the stolen emails.
Russians ran at least one pro-Trump news account
The @tpartynews account had some 22,000 followers and regularly insulted Black Lives Matter activists. The account was followed by former Trump advisor Sebastian Gorka, who himself has been linked to far-right racist and anti-Semitic groups in Hungary.
How much bot traffic was actually directed by Russian intelligence?
Bot traffic on Twitter is vast. While it accounted for 33 percent of pro-Trump tweets during the run-up to the 2016 election, it also accounted for 22 percent of pro-Clinton tweets. It's very difficult to tell which tweets are of Russian origin and which Russian tweets are part of a Kremlin influence campaign. Much of this simply speaks to a vulnerability on the platform that activists have been complaining about for years: Twitter's sign-up process is very simple and open to abuse by anyone who, for whatever reason, wants to promote a malicious agenda or harass other users.
To what extent did Russia use Twitter's ad technology?
We now know Russian operators used Facebook to run ad campaigns around divisive social issues. They made use of the company's microtargeting capabilities, which are especially effective at locating people who may be sympathetic to the deluge of anti-Clinton, pro-Trump news that the GRU had already seeded through WikiLeaks, Guccifer 2.0 and DCLeaks. Twitter hasn't yet answered the question of whether Russian intelligence was able to operate to its satisfaction merely using botnets and sock-puppet accounts like @tpartynews, or whether it needed to buy promoted tweets or hashtags; so far there's no evidence that it did.
Why are some Russian accounts dormant while others are still active?
One group tracking Russian bots notes that many of them haven't stopped tweeting. In fact, they tweeted in support of alt-right groups in the aftermath of the slaying of Heather Heyer at a white supremacist rally in Charlottesville, Virginia. Again, some of this is inductive reasoning: ProPublica identified one account as a bot by noting it used a stolen photo, sent five tweets in a single minute that all used a URL shortener, and that the account's tweets "were reported to use similar language from Russian government–backed outlets Sputnik and RT." Of course, all this could be true of a human account, too.
What does Twitter plan to do about any of this?
Twitter is due on Capitol Hill Wednesday and Thursday. The company has thus far been tight-lipped about its strategy for dealing with malicious foreign governments trying to tamper in each others' elections—similar influence campaigns in France and Germany have taken place since the American election. The company may come up with some kind of internal proposal for enhancing its ability to detect and root out activity like the GRU influence campaign in much the same way it, along with Facebook, has agreed to help the U.S. deal with social media accounts run by the Islamic State.
Read the whole story
· · · · ·
Next Page of Stories
Loading…
Page 2
Next Page of Stories
Loading…
Page 3
Next Page of Stories
Loading…
Page 4
How Putin Checkmated The US In Syria

Forbes

He created a perception of Russia as a great power broker and obtained international recognition for his latest ceasefire initiative in southwest Syria that led to establishment of de-escalation zones after 

Putin

 met with 

Trump

 in July of this year 

…
Donald Trump's candidate Luther Strange lost badly in tonight's Republican primary race for U.S. Senate in Alabama, as expected. Then something unexpected happened: Trump quickly deleted his prior tweets supporting Strange, sending a clear signal that he was trying to distance himself from the debacle. It's also a sign of what's about to happen, possibly as soon as tomorrow morning.
As it became clear that Strange was going to lose, there had been some scattered reporting earlier this week that Trump and his team were planning to lay the blame at the feet of Republican Senate Majority Leader Mitch McConnell, while using it as an excuse to try to oust him. It was McConnell and the GOP leadership who pushed Trump to endorse their preferred candidate Strange, when in reality Trump probably couldn't have distinguished between Strange and Moore if he'd been picking them out of a lineup.
Trump was pushed into backing a losing horse. And while Strange's failure serves as evidence of just how little remaining influence Trump seems to have over his own demoralized base, he won't want to admit that. He'll want to pin it all on McConnell instead. Trump's decision to delete his tweets supporting Strange is a sign that he's preparing to drop the hammer on McConnell. We saw hints of this a month ago, but time it'll be for real.
If Donald Trump doesn't even have enough clout left to influence a special election primary race within his own party, it's difficult to imagine him having the clout to oust the Senate Majority Leader. But there is clearly growing frustration with Mitch McConnell within the ranks of his own party. Republican Senators are now willing to very loudly vote against his toxically hyper-partisan legislation. McConnell is vulnerable, Trump knows it, and he's going to try to scapegoat him to cover for his own increasing vulnerability.
The post Donald Trump signals he's dropping the hammer on Mitch McConnell appeared first on Palmer Report.
As the cameras flashed, Donald Trump welcomed Demi Moore and Naomi Watts, Heidi Klum as they joined him at his party the Park Avenue Plaza in New York.
It was the summer of 2008 and Trump was launching his company's newest hotel, The Trump International Hotel & Tower in Dubai.
This stunning 62-floor stainless steel and glass structure in the shape of a tulip would have sat in the center of Palm Jumeirah, Dubai's iconic man-made archipelago in the shape of a palm.
I say would have because Trump's Dubai tower was never built. It was a castle in the air, a fever dream built on the belief that good times would never stop rolling. Which they did not long after the New York party.
As Trump officially kicked off sales of apartments at his party in New York, the Dubai tower was attracting a lot of interest halfway around the world.  Donald Trump Jr. famously said in September 2008, "In terms of high-end product influx into the US, Russians make up a pretty disproportionate cross-section of a lot of our assets; say in Dubai, and certainly with our project in SoHo and anywhere in New York. " (emphasis added)
And these Russian buyers, whoever they were, were loaded. At the time of the New York party, pre-sales of the Dubai tower had fetched an average of $2,450 per square foot, with some units receiving bids as high as $3,270 per square foot.
After learning a little about Dubai, I'm not surprised that Russian money was attracted to Trump's $1.1 billion project, his first venture in the Middle East.
Dubai is known for its sun-splashed towers and its man-made archipelagos but it also has a darker side. Sitting at the junction of Europe, Africa and Asia, Dubai was a crossroads for international criminals. When the emirate opened its property market to foreign buyers in 2002, Dubai quickly became a place where dirty money could be washed clean, particularly through property sales.
"During the boom, Dubai was a good place for money laundering, through property, land sales and the big projects," Hamdan Abdullah al-Sayyah, a managing partner at Al Sayyah Advocates and Legal Consultants in Dubai, told The New York Times (for a 2010 story headlined "Dubai Labors Under Money-Laundering Image.")
Dubai was and is a bright place for shady people. The emirate's laissez-faire attitude allowed the vice president of Afghanistan to arrive in Dubai with $57 million in cash and continue on his way. The chairman of Kabul Bank owned 39 properties on Palm Jumeirah.
Russian criminals, too, could relax in Dubai. At least they could until 2006 when Zahar Kalashov, a top Russian Mafia boss, was arrested after leaving a party attended by members of the Georgian and Russia Mafia.
Another Russian criminal exposed in Dubai was Olga Stepanova, who, together with her now ex-husband, acquired three properties in Palm Jumeirah, the site of Trump's tower, worth a combined $7 million. Quite a feat considering the couple reported an official joint income of $38,000.
The Stepanova villa in Dubai
It turns out Stepanova was a Russian tax official who had authorized $230 million in fraudulent tax rebates for organized crime groups. The scam was uncovered by Sergei Magnitsky, a lawyer working for financier turned human-rights campaigner Bill Browder.
Magnitsky was murdered in a Russian prison in 2009 and Browder has never forgotten him. The Magnitsky Act, signed into law by President Obama three years later, seeks to punish those responsible for his death. (For details and photos of the Dubai properties, see the Website Russian Untouchables.)
Russians were well known for buying luxury properties that then sat empty. "Russians are still coming with suitcases of cash to buy flats which they never live in," a UK financier working in Dubai told The Guardian of London in 2010 . "It's easy to get resident permits. These sort of stories are rife. Russia is the biggest source. A lot of it is mafia."  Today one in five Dubai luxury properties sits empty, with many owned by Russians.
Hamdan Abdullah al-Sayyah, the attorney quoted earlier by the Times, cited a case he dealt with, where a person claiming to be a businessman filtered $10 million from Russia into a Dubai land  deal. "The money arrived in small transactions, so the bank wouldn't be suspicious, and he had a sales contract to show the bank," Mr. Sayyah said. "At that time, nobody was looking into it because the country needed investors to come in."
Given this background, it's not surprising then that Trump's Dubai tower was getting a lot of interest from Russian buyers.
Trump's partner in the deal was effectively Dubai itself. The developer on the project was Nakheel, a subsidiary of Dubai World, a giant conglomerate owned ultimately by Dubai's ruler, Sheikh Mohammed bin Rashid Al Maktoum.  The terms of the deal made it a partial licensing deal and a partial partnership, Trump said during a 2010 deposition.
Trump and Nakheel were riding high in the summer of 2008. There was another party for Trump's Dubai tower. This time it was at an even more star-studded affair in Bel Air, California. Christina Aguilera sang for the crowd of 1,000 guests at Tar's home, which is known as the Cheateau d'Or , which included Pete Wentz, Orlando Bloom, Omarosa, P. Diddy, Hilary Swank, and Aaron Eckhart. The event was held at the estate of Yousuf Tar, a Pakistani who owns Bernini clothing company.
"The battle of the towers" was underway between Trump's Dubai tower and the Burj Dubai, the world's tallest building, to see which one could sell the emirate's most expensive apartment. ("Dubai high rises reach record prices as battle of the towers hots up," Financial Trump was hoping to sell a penthouse in his tower for more than $30 million, which would smash the record.
No one seemed to notice danger signs. Nakheel itself had fueled its incredible expansion on debt and the credit markets were flashing red.  Although sign that things were spinning out of control came in August 2008, just before the Bel Air gala, when two Nakheel executives, including the top sales manager, were arrested on suspicion of bribery.  (Details on the case were not made public and Trump was never implicated.)
The end came quickly.
Within a few months of the Bel Air party, work on the project came to an abrupt halt, as Nakheel groaned under the weight of its massive debts. Trump's Dubai tower, just one of the many mega-projects Nakheel had going. Planned and underway projects exceeded $310 billion (!) in 2008.  All were predicated on the availability of cheap finance.
The collapse of Lehman Brothers and the ensuing credit crunch forced Dubai to face reality and its massive debts. Its parent company, Dubai World, in 2009 ceased payment on its $59 billion in debts and had to be bailed out by neighboring Abu Dhabi.
In 2011, Nakheel revealed what everyone already knew. Trump's Dubai tower would not be built.
Trump Estates Park Residences in Dubai: The Dream Never Dies
But Trump's Dubai dream never died.
Today in 2017, his company is selling the Trump Estates Park Residences in Dubai. He has a new partner, Hussain Sajwani of DAMAC Properties in Dubai, and a new site on the outskirts of the city.
The prices are lower: $800,000 will buy you a  4-bedroom villa with a complimentary 3-year family membership at Trump's nearby golf course.  DAMAC is also building a second Trump-branded golf course, designed by Tiger Woods, in Dubai.
I wonder who the buyers are.
Read the whole story
· · · · · · · ·
Semion Mogilevich remains a subject of fascination in the Trump-Russia story.
I've written before about Mogilevich's ties to Trump Tower and how the man called the most powerful Mobster in the world may be a subject of interest to Special Counsel Robert Mueller.
I thought it would be worthwhile to take a deeper dive into the world of Semion Mogilevich to understand who he is and what it means for Trump to be connected to him.
If you want cut to the chase, here you go: Having a relationship with Mogilevich was in some ways like having a relationship with Putin himself.
Semion Mogilevich and Donald Trump both were born in June of 1946, only two weeks apart, in vastly different circumstances. Trump, as we know, was the son of a wealthy New York developer. Mogilevich was born to a Jewish family in Kiev and before he began his life of crime he earned an economics degree.
Calling Mogilevich a Mobster is a bit misleading. He is a Mobster, but he's much more than a Russian version of Tony Soprano.
Mogilevich is better described as a secret billionaire who made his fortune in the murky gas trade between Russia and Ukraine. US Attorney Michael Mukasey said in 2008 that Mogilevich "exerts influence over large portions of the natural gas industry in parts of what used to be the Soviet Union."
The man called "the Brainy Don" also ran a publicly-traded company that defrauded investors in the United States and Canada out of $150 million. He sells weapons and drugs, arranges contract killings, runs prostitutes — all on an international scale. He has connections and influence at the very top of the Russian oligarchy. But the biggest sign of his power and influence is that he today lives free in Russia.
How is this possible? How can an international criminal live openly in Moscow?
To understand this, consider this secretly recorded conversation between then Ukrainian President Leonid Kuchma and Ihor Smeshko, who was then head of Ukraine's military intelligence:
Smeshko:  "So, this is why [the American FBI]  thinks that Mogilevich's organization, it is working completely under the cover of SBU [Ukraine's secret service.] This is why there is this kind of cooperation there!"

Kuchma: "He [Mogilevich] has bought a dacha in Moscow, he keeps coming.

Smeshko: "He has received a passport already. By the way, the passport in Moscow is in a different name. And what is level in Moscow is … Korzhakov [the head of Boris Yeltsin's personal security] sent two colonels to Mogilevich in Budapest in order to receive damaging information on a person … He himself did not meet them. His organization's lieutenant, [Igor] Korol, met these colonels and gave them the documents relating to 'Nordex'. Mogilevich has the most powerful analytical intelligence service. But Mogilevich himself is an extremely valuable agent of KGB, PGU … When they wanted to … Mogilevich … When the Soviet Union collapsed UKGB 'K' command did not exist yet. When one colonel wanted to he is retired, he lives there when he tried to arrest him, he got his pennyworth, they told him 'Stop meddling! This is PGU [SVR, Russian foreign intelligence service] elite'. He has connections with [Russian businessman and former Deputy Prime Minister Anatoly] Chubais."
This conversation, which was secretly recorded by a Kuchma bodyguard, is difficult to follow, but it gives you a sense of Mogilevich's power and reach. First, he ran his own powerful intelligence service that was useful to a  Russian president. He was an agent of the KGB in the days of the Soviet Union and remains a source to modern Russian intelligence. And he is protected by powerful interests in Russia.
These tapes were of great interest to Alexander Litvinenko, a former Russian FSB officer who was poisoned in a London hotel in 2006 with radioactive Polonium-210. Litvinenko, who hated Putin, had a role in transcribing them and publicizing them.
The British inquiry into his death went into considerable detail of the conversations on these tapes and his writings, which contain a few other fascinating bits of information on Mogilevich. In an email, Litvinenko revealed that Mogilevich had sold arms to al Qaida:
"I know beyond the doubt that Mogilevich is FSB's long-standing agent and all his actions including the contact with al Qaida are controlled by FSB — the Russian special services. For this very reason, the FSB is hiding Mogilevich from the FBI."
In Russia, criminals and intelligence services aren't adversaries. They are birds of a feather. They share information. The Mob helps the state, and in return, Russian criminals like Mogilevich get to share in the riches and remain free.
As Mark Galeotti, an expert on Russian history and security issues, writes,
"The Russian state is highly criminalized, and the interpenetration of the criminal 'underworld' and the political 'upperworld' has led the regime to use criminals from time to time as instruments of its rule."
Mogilevich's ties to the Russian political "upperworld" go deep. Very deep.
In another  secretly recorded conversation in 2000, Ukrainian PM Kuchma discusses Mogilevich with  Leonid Derkach, the former head of the Ukrainian security services.
Kuchma: "Have you found Mogilevich?"

Derkach: "I found him."

Kuchma: "So, are you two working now?"

Derkach: "We're working. We have another meeting tomorrow. He arrives incognito.

Later in the discussion Derkach revealed a few details about Mogilevich.

Derkach: "He's on good terms with Putin. He and Putin have been in contact since Putin was still in Leningrad."

Kuchma: "I hope we won't have any problems because of this."

Derkach: "They have their own affairs"
According to Litvinenko, the poisoned ex-FSB agent, Putin was Mogilevich's "krisha" or protector in Russian underworld slang.
And this was a relationship that dated back to the early 1990s when the future Russian president was a deputy mayor in St. Petersburg.
"Mogilevich have good relationship with Putin since 1994 or 1993," Litvinenko says in broken English on a tape made before his death.
Back in 1993 and 1994, Putin was deputy mayor of St. Petersburg. He was known in St. Petersburg as the man who could get things done. His approach to the criminal world  was a practical one, Karen Dawisha writes in Putin's Kleptocracy.
The mafia and the KGB had always had points of intersection and conflict — the 1990s were no different, and the mafia had its uses. It was global, it could move money, it could hide money, and in any case, some of the money would come back to St. Petersburg for investment.  So how did Putin operate? First and foremost, he made illegal activity legal.
Most countries, even corrupt ones, go after their biggest criminals. But in Russia,  criminals have their uses.
One of these points where the interests of Mogilevich and Putin merge is in the natural gas trade. RosUkrEngero (RUE), a murky Swiss company that acts as an intermediary in gas sales between Russia and Ukraine is seen as a joint venture of sorts between the two men.
RUE is half owned by Gazprom, the Russian gas giant that is run by Putin's cronies. The other half is nominally owned by two Ukrainian businessmen: Dmitry Firtash and a minority partner. But the U.S. government suspects that Mogilevich (see here) is the man behind the curtain at RUE.
The world was closely watching in 2008 when Russian police arrested Mogilevich on a tax evasion scheme. He posted bail and was released a year later.  Charges were dropped in 2011.
Mogilevich is part of the story, the tragedy really, of modern Russia.
Russia is a country rich in natural resources. It has great wealth below the ground. Above ground the wealth is shared by a small number of individuals who were close to Russian President Vladimir Putin.
Putin allowed this select few to enrich themselves by siphoning billions out of the country's natural gas and oil fields, its steel and nickel mills, its fertilizer plants, the state railroads, and many more industries. In return for unimaginable wealth, these oligarchs pledged absolute fealty to Putin.
This is an operation that Mogilevich knew very well. Enriching yourself and your friends in exchange for loyalty — that's the job of a Mafia Don. Which is exactly what Putin is.
As Sen. John McCain told late night host Seth Meyers, Russia is a "a gas station run by a mafia that is masquerading as a country."
Read the whole story
· · · · · · · ·
Next Page of Stories
Loading…
Page 5
Read the whole story
· · · ·
Federal agents arrested nine reputed members of a Brooklyn-based Russian organized crime syndicate Wednesday with close ties to an underworld group in Eastern Europe known as Thieves in Law, authorities said.
A 10-count indictment unsealed in Brooklyn Federal Court charges them with racketeering, extortion, loansharking, marijuana trafficking and illegal gambling.
"The defendants, all of whom are members of the transnational enterprise, report abroad to high-ranking organized crime members living in Eastern Europe," Assistant U.S. Attorneys Matthew Jacobs and Andrey Spektor stated in court papers.
The Thieves in Law helped the Brooklyn mobsters collect extortion debts from victims living outside the U.S., the prosecutors stated.
Russia celebrates as Trump takes White House on Election Day
One victim who owed the Brooklyn mobsters $200,000 was tracked down in Israel and other family members were in Russia with the help of the Thieves.
The Brooklyn mobsters operated in Coney Island and Brighton Beach, sources said. High-stakes poker games were set up at a building on Coney Island Ave. which from the outside appeared to be an auto leasing and private security business.
One defendant, Aleksey Tsvetkov, was previously convicted of racketeering in 2005 and deported to the Ukraine. But Tsvetkov was allowed to return to the U.S. and granted asylum after claiming that he was tortured when he returned to his homeland.
Agents from the Drug Enforcement Administration, Internal Revenue Service, and the NYPD also busted Leonid Gershman, Renat Yusufov, Igor Krugly, Vyacheslav Malkeyev, Isok Aronov, Yusuf Pardilov, and Librado Rivera.
Russian mafia boss shot down in Moscow
The leader of the syndicate is indicted but remains a fugitive, officials said.
Signed in as mikenova
Share this story on NewsBlur
Shared stories are on their way…
Next Page of Stories
Loading…
Page 6
The president wiped his messages in support of incumbent Luther Strange.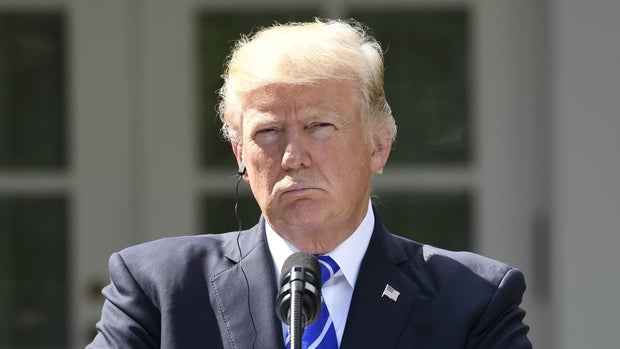 From:
Trump
Duration:
 04:38
---
The White House is playing defense after President Trump's comments over the last couple days about the NFL. CBS News White House and senior foreign affairs correspondent Margaret Brennan joins CBSN to discuss whether this is a distraction for the president in the midst of a busy week in Washington.
Subscribe to the "CBSN" Channel HERE: http://bit.ly/1Re2MgS
Watch "CBSN" live HERE: http://cbsn.ws/1PlLpZ7
Follow "CBSN" on Instagram HERE: http://bit.ly/1PO0dkx
Like "CBSN" on Facebook HERE: http://on.fb.me/1o3Deb4
Follow "CBSN" on Twitter HERE: http://bit.ly/1V4qhIu
Get the latest news and best in original reporting from CBS News delivered to your inbox. Subscribe to newsletters HERE: http://cbsn.ws/1RqHw7T
Get your news on the go! Download CBS News mobile apps HERE: http://cbsn.ws/1Xb1WC8
Get new episodes of shows you love across devices the next day, stream local news live, and watch full seasons of CBS fan favorites anytime, anywhere with CBS All Access. Try it free! http://bit.ly/1OQA29B
—
CBSN is the first digital streaming news network that will allow Internet-connected consumers to watch live, anchored news coverage on their connected TV and other devices. At launch, the network is available 24/7 and makes all of the resources of CBS News available directly on digital platforms with live, anchored coverage 15 hours each weekday. CBSN. Always On.
Next Page of Stories
Loading…
Page 7
Aleksander Greenberg appeared in the company of one of the leaders of Arnold Tamm's criminal community.
The Russian businessman and the owner of football club Marbella Aleksander Greenberg is detained in Spain within special operation on the detention of members of the Solntsevo organized criminal group, El Mundo reports.
According to the newspaper, the Spanish law enforcement authorities detained Greenberg together with Arnold Tamm – Arnold Spivakovsky, ex-CEO of Kosmos hotel complex and also former chairman of the board of directors of hotel association Intourist. The newspaper calls him one of the leaders of the group.
According to the newspaper, the purpose of law enforcement authorities is Semyon Mogilevich – former co-owner of Inkombank, who is wanted by FBI for frauds with stocks of the American company YBM Magenex International. Spivakovsky, as the newspaper writes, is connected with Mogilevich.
Details of Greenberg's detention were given by DiarioSur. According to the media, the detention took place in the region of Costa del Sol. A helicopter was involved in the operation. Besides, within the operation, searches in several offices in cities Mikhas, Estepona, Puerto-Banus and Marbella and also at the office of football club Marbella were carried out.
In total 11 people were arrested: besides Greenberg, it is the owner of Agua de Mijas drinking water producer and one of his assistants. All detainees are accused of participation in organized criminal groups and money laundering by the Russian mafia in Spain.
"Follow the money." These are the words most closely associated with Deep Throat, Bob Woodward's famous Watergate source, as memorably portrayed by Hal Holbrook in the movie version of "All the President's Men." As it happens, the phrase never appears in the book of that title, in which Woodward and Carl Bernstein chronicled their Washington Post investigations, and it is not spoken in a new movie, "Mark Felt: The Man Who Brought Down the White House," about the real-life person who was Deep Throat, which opens this Friday. But Felt's sentiment, if not his exact words—about the central role that money often plays in political scandals—strikes a resonant chord at a time when the nation is confronting another crisis of political legitimacy.
Felt, who was the deputy associate director of the F.B.I., died, at the age of ninety-five, in 2008, three years after confirming his identity as Deep Throat, a secret that Woodward and Bernstein had kept for more than three decades. In the new movie, Liam Neeson plays Felt with a kind of lugubrious sincerity. He's an unhappy man, beset by professional and personal woes, and he makes his secret alliance with Woodward for reasons that are both admirable and vengeful. (Felt is appalled by Watergate, but he's also bitter that he was passed over for the directorship of the F.B.I., following the death of his boss, J. Edgar Hoover, in 1972.) The follow-the-money sentiment refers to Felt's instruction to Woodward to examine how the Watergate burglary was financed. Who paid the five men who broke into the Democratic National Committee's headquarters at the Watergate complex on June 17, 1972? Who paid for their lawyers after they were caught? Woodward learned that the money came from Nixon campaign contributors and people associated with the Committee for the Reëlection of the President (the notorious CREEP).
Woodward and Bernstein unravelled some of those ties, but they were never the heart of the scandal or the reason that President Richard Nixon was ultimately forced from office. In crude terms, Watergate was more about power than about money; Nixon approved of the Watergate break-in and then stage-managed the coverup because he wanted to win reëlection. Nixon came from humble roots. In his Checkers speech, in 1952, while defending himself against charges involving a political-expense fund, he painstakingly and defiantly detailed his financial standing—"It isn't very much"—and noted that his wife, Pat, wore not a fur coat but "a respectable Republican cloth coat." Whatever Nixon's many flaws, few would argue that personal enrichment was a key motivator of his life.
The same can be said of Nixon's inner circle, including John Mitchell, H. R. Haldeman, John Ehrlichman, and John Dean—none of whom sought to gain financially through Nixon's political victories. Led by Nixon, they primarily wanted to use the Presidency to advance their ideological goals and to punish their political enemies. In Watergate, to follow the money was to learn only part of the story.
The opposite appears to be true in the case of Donald Trump and the 2016 campaign. It's hard to believe that Trump ever thought he was actually going to become President, but it is clear that he thought that he could use the campaign to enrich himself—which, after all, has been the motivating force of his life. (In announcing his run for office, he said, "I'm very rich.") The campaign was an exercise in brand management, an attempt to leverage the Trump name into bigger deals around the world. Paul Manafort, who had had dealings with both Russian and Ukrainian oligarchs and was, for a time, Trump's campaign chairman, seems to be among those who recognized the possibilities of seeking wealth abroad and power at home. His dealings are now a focus of Robert Mueller's investigation.
At this point, the precise nature of Trump's connections to Russia remains a mystery, but, whether through staging a Miss Universe pageant in Moscow, or pursuing the construction of a hotel in that city, Trump hoped to profit from the oligarchs who control the Russian economy. In turn, their patron, Vladimir Putin, wanted to prevent Hillary Clinton from becoming President. At the heart of the current investigations is whether and to what extent these two objectives merged.
Almost certainly, the key to answering that question is financial. Money played an important role in Watergate, but it was a means to an end—political power. For Trump, money has been the end in itself. At the moment, it appears that he may survive his scandal in the way that Nixon could not surmount his. But if Trump is to fall, it will likely be in part because the investigators take the advice of Holbrook's Mark Felt, and really do follow the money.
Read the whole story
· · ·
WASHINGTON — The acting head of the Drug Enforcement Administration is resigning, he said in an email Tuesday, a few weeks after he complained that President Donald Trump appeared to have "condoned police misconduct."
In the email to DEA staffers, Chuck Rosenberg, who became acting administrator in 2015, gave no reason for his departure, which takes effect on Sunday.
A spokesperson for the DEA confirmed Rosenberg's resignation but wouldn't comment on a report in The New York Times, which quoted law enforcement officials as saying Rosenberg had become convinced that Trump "had little respect for the law."
Rosenberg, 57, was kept on by Trump, but his future with the administration came into doubt after Trump fired FBI Director James Comey — a close associate whom Rosenberg had served as chief of staff.
But Rosenberg has already publicly criticized the president, saying in a memo to the agency's employees on July 29 that Trump's remarks in a speech to law enforcement officers "condoned police misconduct."
Rosenberg sent the memo a day after Trump appeared to encourage law enforcement officers not to take care to protect suspects in custody.
Aug. 1: Disregard the President's Comment on Police Use of Force, DEA Chief Says 1:30
autoplay autoplay
"When you see these thugs being thrown into the back of a paddy wagon — you just see them thrown in, rough," Trump said July 28 in an address in Selden, New York. "I said, 'Please don't be too nice.'"
Rosenberg said in the memo: "We have an obligation to speak out when something is wrong." He listed "core values" that he said were fundamental to the agency: "Rule of Law, Respect and Compassion, Service, Devotion, Integrity, [and] Accountability."
"This is how we conduct ourselves. This is how we treat those whom we encounter in our work: victims, witnesses, subjects, and defendants. This is who we are."
Trump to police officers: Don't be too nice 11:08
autoplay autoplay
Attorney General Jeff Sessions sent a similar message to police on Aug. 1, saying in a speech before the National Organization of Black Law Enforcement Executives that officers should conduct themselves "in a lawful way" and promising to prosecute officers who violate use-of-force laws.
White House Press Secretary Sarah Huckabee Sanders said at the time that Trump's remarks had been blown out of proportion, telling reporters, "It was a joke."
Kristin Donnelly reported from Washington. Alex Johnson reported from Los Angeles.
Read the whole story
· · ·
In the Skeloses' case, the panel found that the judge's explanation to the jury of an official action was too broad, and that the jury may have convicted the Skeloses for conduct that, under the McDonnell ruling, was not unlawful.
"Because we cannot conclude that the instructional error as to 'official acts' was harmless beyond a reasonable doubt," the panel said, "we are obliged to vacate defendants' convictions in their entirety and to remand the case for a new trial."
The ruling capped a remarkable recent turn of fortune in New York's power circles: Mr. Bharara was fired by the Trump administration in March; Mr. Silver's conviction was overturned this summer; and now the Skelos verdicts have been set aside.
But the appellate panel on Tuesday made it clear that the government's evidence was still sufficient to allow a properly instructed jury to convict the Skeloses, finding that there was enough evidence to establish that there had been a quid pro quo arrangement in each of the schemes at issue.
Federal prosecutors said they intended to move quickly to retry Mr. Skelos and his son, just as they have done with Mr. Silver, who is currently scheduled to be retried in April. Mr. Skelos and Mr. Silver both forfeited their seats upon their convictions.
"We look forward to a prompt retrial where we will have another opportunity to present the overwhelming evidence of Dean Skelos and Adam Skelos's guilt, and again give the public the justice it deserves," Joon H. Kim, the acting United States attorney in Manhattan, said.
Mr. Bharara said on Twitter on Tuesday that the ruling was not unexpected but was still disappointing. The Supreme Court "made it harder to punish corruption, but justice should prevail here," Mr. Bharara wrote.
Mr. Skelos, a Long Island Republican, and his son were convicted in December 2015 of bribery, extortion and conspiracy. Prosecutors had accused the men of abusing the father's office to pressure a Manhattan developer, a medical malpractice insurer and an environmental technology company to provide the son with hundreds of thousands of dollars in consulting work, a no-show job and a direct payment of $20,000.
The evidence at the four-week trial offered a raw, unvarnished look at dysfunction and nepotism in Albany. All three companies — Glenwood Management, Physicians' Reciprocal Insurers and AbTech Industries — had relied on Senator Skelos for legislation that was critical to their businesses, prosecutors had said.
Prosecutors had argued that AbTech hired Adam Skelos after his father repeatedly pressured Glenwood to find him employment, and that AbTech needed his father on its side to win a $12 million storm water treatment contract in Nassau County, on Long Island. The panel cited a so-called "hostage email" sent to AbTech, warning that unless they paid Adam Skelos more, his father might withdraw his support for the contract.
The Skeloses' lawyers had argued in their appeal that the evidence was insufficient to support the convictions, but the panel rejected that position.
"The abundant record evidence that Dean Skelos traded his vote for legislation beneficial to P.R.I. and Glenwood in exchange for benefits to his son," the panel said, "is sufficient to allow a reasonable jury to infer the existence of a quid pro quo arrangement" with regard to two of the schemes.
Alexandra A. E. Shapiro, Mr. Skelos's lawyer, said her client was grateful for the ruling and looked forward to the next steps in the case.
"We believe that as events unfold, it is going to become clear that this is a case that never should have been brought," she said.
Adam Skelos's lawyer, Robert A. Culp, said that he and his client were "very gratified" by the ruling.
The trial judge, Kimba M. Wood of Federal District Court in Manhattan, had allowed the Skeloses to remain free on bail pending their appeals. Judge Wood had sentenced Dean Skelos to five years in prison and gave Adam Skelos six and a half years.
The appeals panel included Judges Ralph K. Winter, Reena Raggi and Alvin K. Hellerstein.
Read the whole story
· · ·
Senator Thom Tillis, Republican of North Carolina, who introduced the other measure, said his concern was more about checks and balances than any particular action by Mr. Trump. Legislation, he said, would "lower the temperature" around the investigation and buy Mr. Mueller time and space to finish his work.
"We are not here to clip any one president's wings, but to create a check on any future presidents," Mr. Tillis said.
The two bills share much in common, and both try to build on the existing Justice Department statute governing special counsels to ensure that any firing is for good cause.
Mr. Graham's bill, introduced with Senator Cory Booker, Democrat of New Jersey, would require the attorney general — or a deputy — to petition a panel of federal judges for permission to remove a special counsel.
Mr. Tillis's bill, in contrast, would allow for a judicial review process after a special counsel is fired. The attorney general would have to prove good cause for removal, and a panel of three federal judges would have 14 days to reach a decision. The bill was introduced with Senator Chris Coons, Democrat of Delaware, and a bipartisan pair of representatives have introduced parallel legislation in the House.
Mr. Mueller was appointed in May, after the firing of the F.B.I. director, James B. Comey, and was given broad latitude to investigate Mr. Trump and his associates. But the statute under which he was appointed affords Mr. Mueller, or other future special counsels, few formal job protections. If he wished, Mr. Trump could order top Justice Department officials to fire Mr. Mueller.
Supporters of the Judiciary Committee measures repeatedly alluded on Tuesday to comments and actions made by Mr. Trump about the investigation that they said made their work necessary. Most saliently, in a late-July interview, Mr. Trump told The New York Times that Mr. Mueller's team was rife with conflicts of interest and warned that investigators would be crossing a red line if they began to look at Trump family finances beyond any relationship to Russia.
Separating themselves from the Republicans, committee Democrats said those comments, and Mr. Trump's repeated hostility toward investigators, made the need for action urgent.
"Simply put, I have strenuous concern about President Trump's respect for the rule of law," Senator Dianne Feinstein of California, the committee's ranking Democrat, said in an opening statement. "The president must know that Congress will not stand idly by if he attempts to undermine independent criminal investigations."
The committee's chairman, Senator Charles E. Grassley, Republican of Iowa, did not make his leanings toward the bills known, but he made clear in his opening statement that he saw an important role for Congress to oversee special counsel investigations.
The Judiciary Committee is one of several congressional committees investigating Mr. Trump's links to Russia. The committee's particular interest stems from Mr. Comey's firing, but it has outlined a broad investigation into several other matters, from the Obama Justice Department's handling of the Hillary Clinton email case to Mr. Trump's presidential campaign.
Tuesday's discussion frequently returned to a 1988 Supreme Court case that weighed the constitutionality of the now-expired independent counsel statute, put in place after the Watergate scandal. In the ruling, the court voted 7 to 1 that the counsel statute did not violate the separation of powers doctrine and was therefore lawful.
But the decision came with a powerful dissent from Justice Antonin Scalia, which in the years since has gained a widespread following.
Independent counsels, such as Kenneth W. Starr, had considerably broader powers and more latitude than today's special counsels, but the constitutional scholars and members of the committee repeatedly used the decision and the dissent to make arguments for and against the constitutionality of the proposed protection bills.
Senators Ted Cruz of Texas and Mike Lee of Utah, both Republicans, appeared most skeptical that the bills were constitutionally supportable.
"The overriding concern I have whenever we are talking about this area is that bad things happen when we depart from the three-branch structure of the federal government," Mr. Lee said.
Akhil Reed Amar, a law professor at Yale, told the panel that he expected either measure could be vetoed by the president or invalidated by the courts. Other legal scholars disagreed.
Read the whole story
· · ·
Next Page of Stories
Loading…
Page 8